Spring is unarguably the best time to experience outdoor adventures. The weather is mild, the flowers are blooming, the forests are greener, and ultimately, the school is out for a week. Everything has a radiance of a different kind during the season, inviting people to explore their ideal spring break destinations.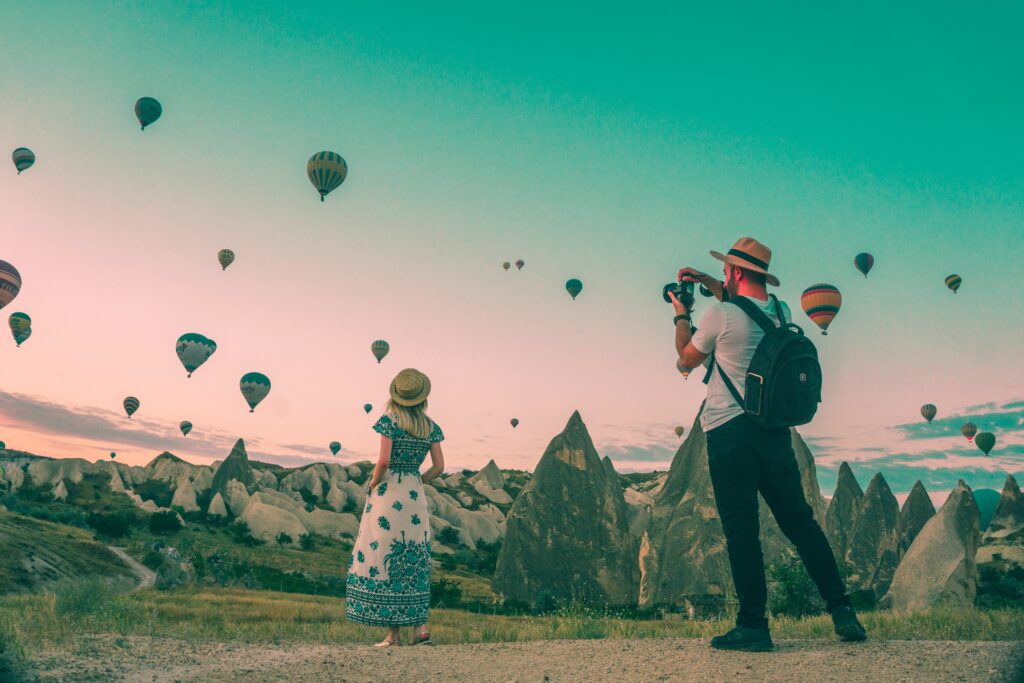 For college kids who are on break, planning their trip of a lifetime is a bit stressful. Choosing the coolest spring break destinations is not the hard part, but choosing the destination that fits the budget is. Although spring is considered as the shoulder season to travel, accommodations can still hurt a pocket, especially of students. However, that shouldn't ruin your spring break jaunt, after all, it only happens once a year.
Here, you'll find the best spring break destinations from all over the world. The best part, it won't leave you broke. From beaches and resorts to campsites and cities, we got you covered.
Beaches and Resorts
Beaches and resorts are classic spring break destinations. The mild weather of the season allows travelers to enjoy the waves while bathing in the sun without the unbearable heat.
For many college students, it's a perfect opportunity to get into their two-piece swimsuits and swimming trunks and act worry-free from impending final exams. But for a beach party to be spring break-worthy, it has to be cheap. Hence, here are the best and budget-friendly beaches and resorts perfect for a dip:
1. Cancun – Mexico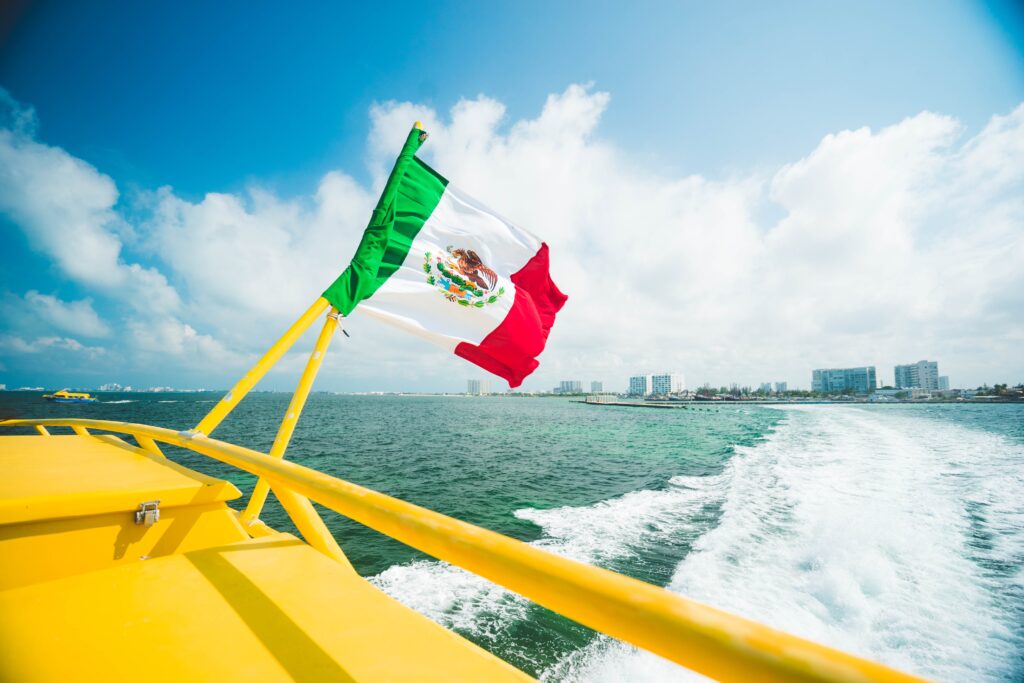 Cancun is a must-visit spring break getaway for people who want to catch some waves. The city has an unparalleled nightlife, shopping, and dining offers but what it is more undisputed for are the scenic white beaches. Besides, Cancun's beaches are spectacular spots to try some jet skiing and parasailing. There are also lots of eco-activities to try along with its coasts such as snorkeling, bird-watching, zipline riding, and even bungee jumping.
Cancun's beaches were never crowded, hence, it's perfect for people finding peace of mind. If it's not convincing enough, accessibility is never a problem since some of the beaches are just within the hotel zones. Plus, everything here is super wallet-friendly.
Minimum Hotel/Hostel Rate: $32++ per night
2. South Beach Miami – Florida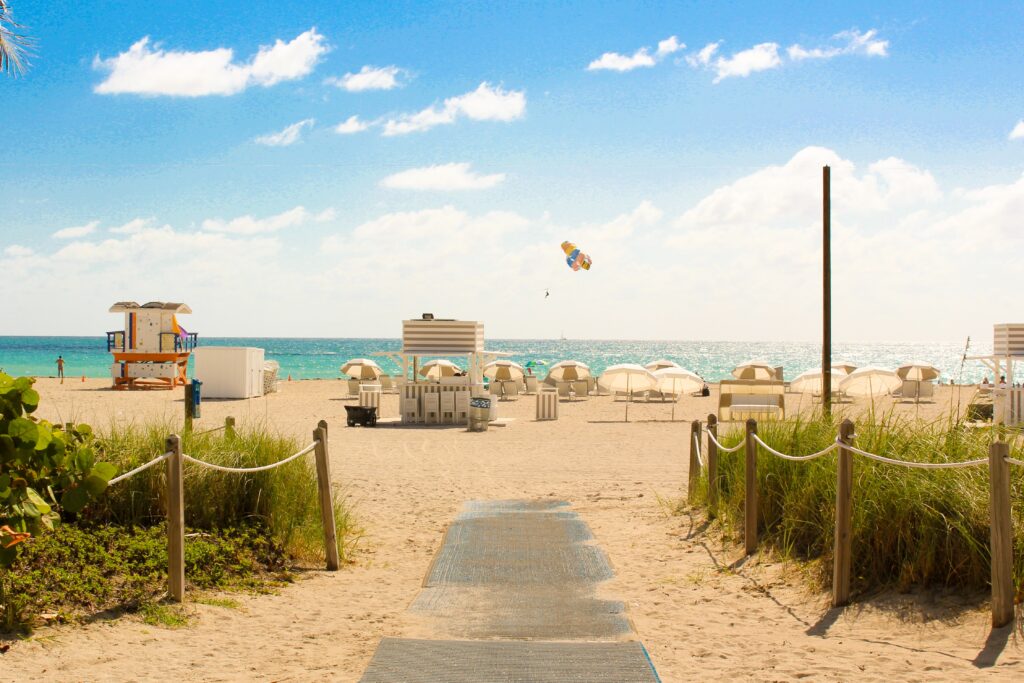 South Beach (SoBe) in Miami is ever vibrant during spring due to the young, wild, and free college students that flock it. A go-to destination for on-break students during spring, SoBe reflects what is Miami known for ─ trendy and quirky nightlife. During the day, speedboating, jet skiing, and parasailing are some of the fun things to do. But once the sun sets, be sure to head off to the best bars and party nightclubs in the area.
Topless sunbathing on the beach has been a long practice in this area of Miami. Although the practice has not yet been legalized, local citizens have grown more permissive of it over time. South Beach is also a hub of the LGBT lifestyle. Many hotels, clubs, and restaurants in the area cater exclusively to the LGBT community.
*If you're a first-timer to a topless beach. Learn the beach etiquettes here first.
Minimum Hotel Rate: $278++ per night
3. Belle Mare – Mauritius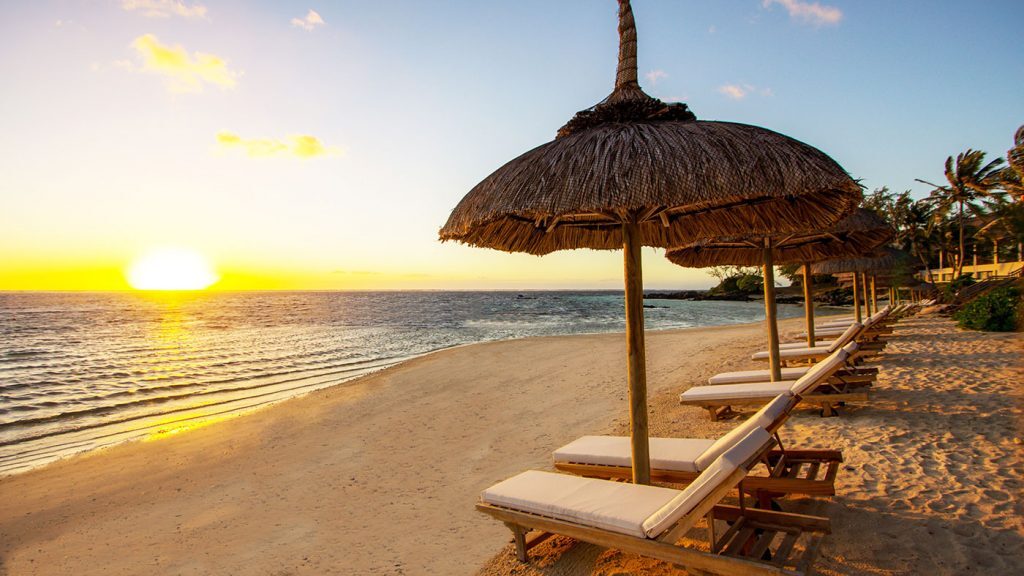 Belle Mare Beach is like heaven on earth with the powder-white sand that sprinkles its coast. Located on the east coast, it is one of the many beaches of Mauritius situated in the Flacq district. The beach is mostly appreciated by European and American tourists for the unique tropical conditions favorable for fishing in the open sea. With the limitless fun activities in Belle Mare Beach, it has all the makings of a perfect spring break destination.
Belle Mare is famous for beach recreation, ecotourism, diving, and fishing. Aside from swimming on a reef-protected lagoon, students looking for adventure can also try different water sports which include anything from water-skiing and snorkeling to pedalo boats and canoeing.
It is also worth mentioning that Belle Mare is famous for its therapeutic services. Spa-service in Mauritius scores high on a global scale, so you better try one and let off some steam before going back to the stressful acad life.
Minimum Hotel Rate: $59++ per night
4. Sunset Beach – Oahu, Hawaii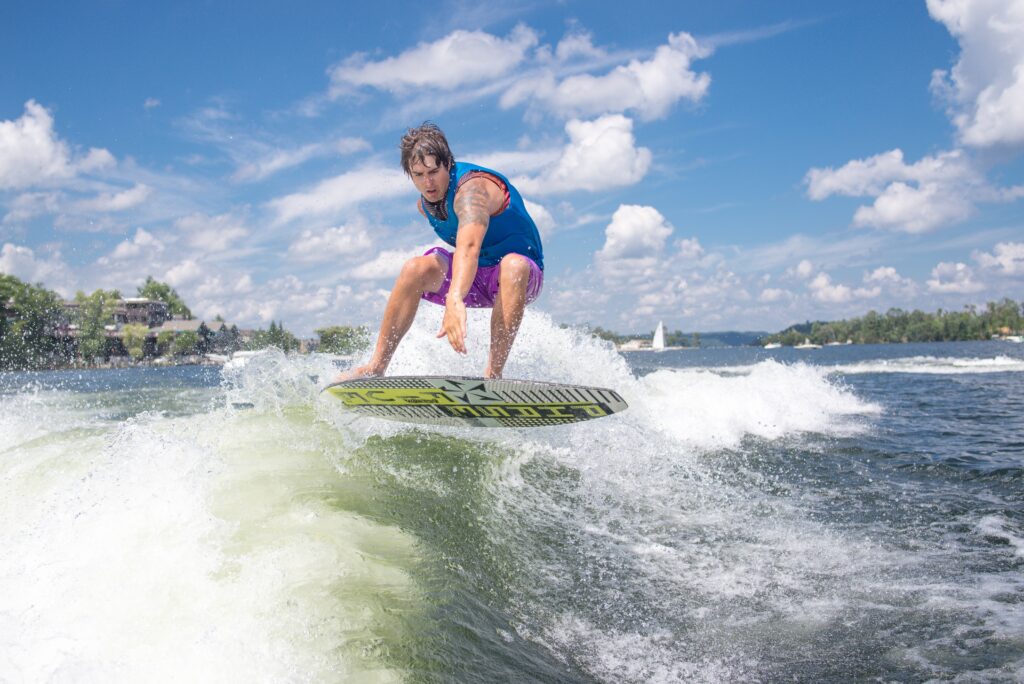 Instead of wasting your spring break surfing the internet, why don't you just surf the waves for real? Bet it will be more fun and worthwhile.
Sunset Beach in Hawaii is among the common spring break destinations for those who want to ride the wave. Located on the North Shore of Oahu, it is widely known as one of the longest stretches of rideable surf in the world, with a wide, sandy stretch to relax on. During spring, Sunset Beach has a more pleasant and accommodating nature ─ perfect to learn how to surf. But inexperienced surfers still need a guide due to the coral formations near the surface that can cause injury.
If you rather like a more circumspect experience, you can try other activities such as kayaking, canoeing, and snorkeling.
Minimum Hotel Rate: $50++ per night
5. Seminyak Beach – Bali, Indonesia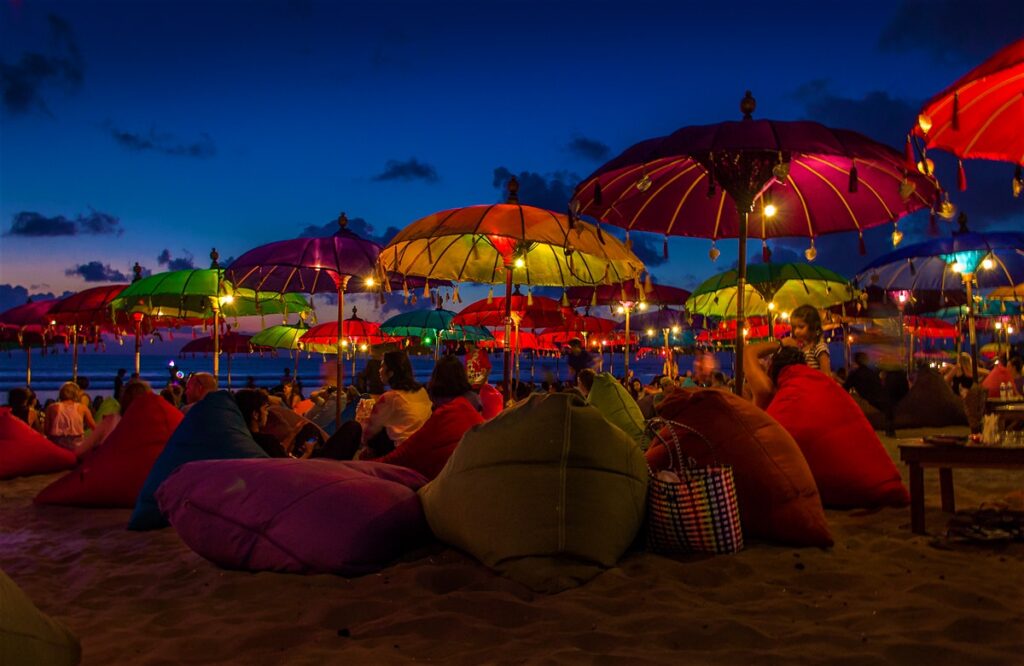 If being festive is your thing, then Seminyak Beach in Bali is the place for you. Famous for its golden sand, its 5-km coastlines are filled with colorful bean bags and umbrellas where both locals and tourists flock during sunset.
Aside from the beach, one of the reasons to go to Seminyak Beach are the cocktail spots, hotels, and restaurants lined just along the coastlines. Without stepping away from the wave, you'll have easy access to top-notch drinks, foods, and other amenities.
The nightlife in Seminyak Beach is considerably cleaner, perfect for college students having a short jaunt. The beach is stretched with beach clubs where you can drink the night out with your feet in the sand.
Minimum Hotel Rate: $17++ per night
6. Boracay Island – Philippines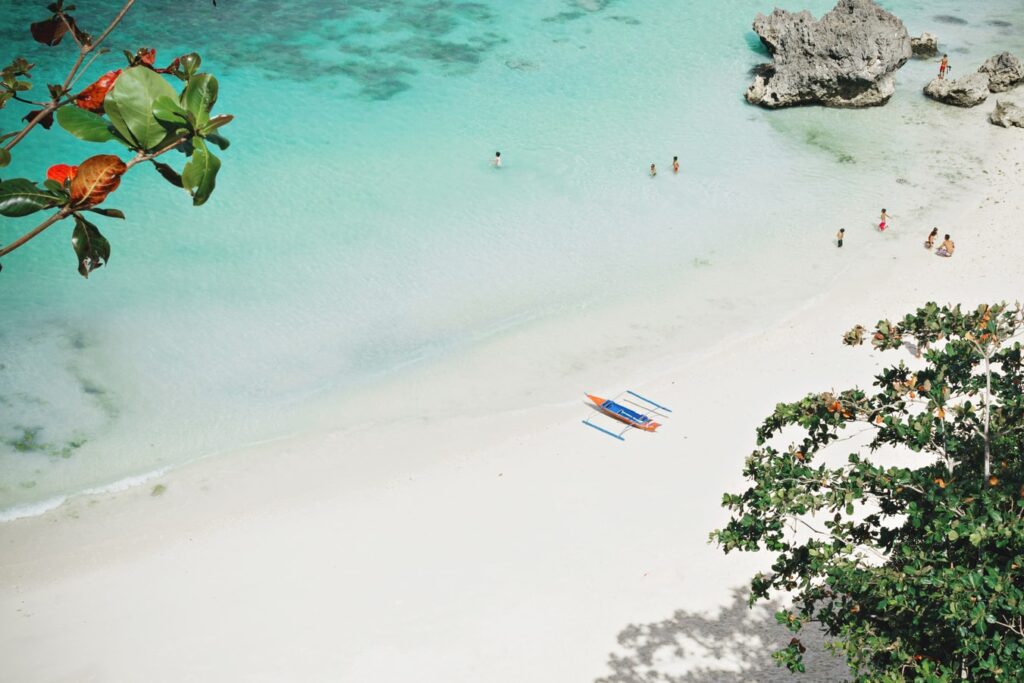 Famed as one of the best beaches in the world by online travel guide TripAdvisor, Boracay Island in the Philippines is at its best today than ever. After extensive rehabilitation in 2018, the island was reopened for the public late last year.
Although the government prohibits some activities that can pose a danger to the paradise such as drinking, smoking, and partying by the beach, Boracay Island still remains one of the top spring break destinations for students on a tight budget. After all, Boracay has still a lot more to offer other than liquor and cigars.
There's a lot of fun water adventure you can do in Boracay and when I say "a lot", I mean it. There's island hopping, scuba diving, parasailing, standup paddling, cliff diving, and ATV ride. The list can go on, just name it and they have it.
And oh, did I forget sunset-watching? It's safe to say that Boracay has the most romantic sunset, illuminating its fine white sand.
Minimum Hotel Rate: $26++ per night
7. Ao Tanot Bay – Koh Tao, Thailand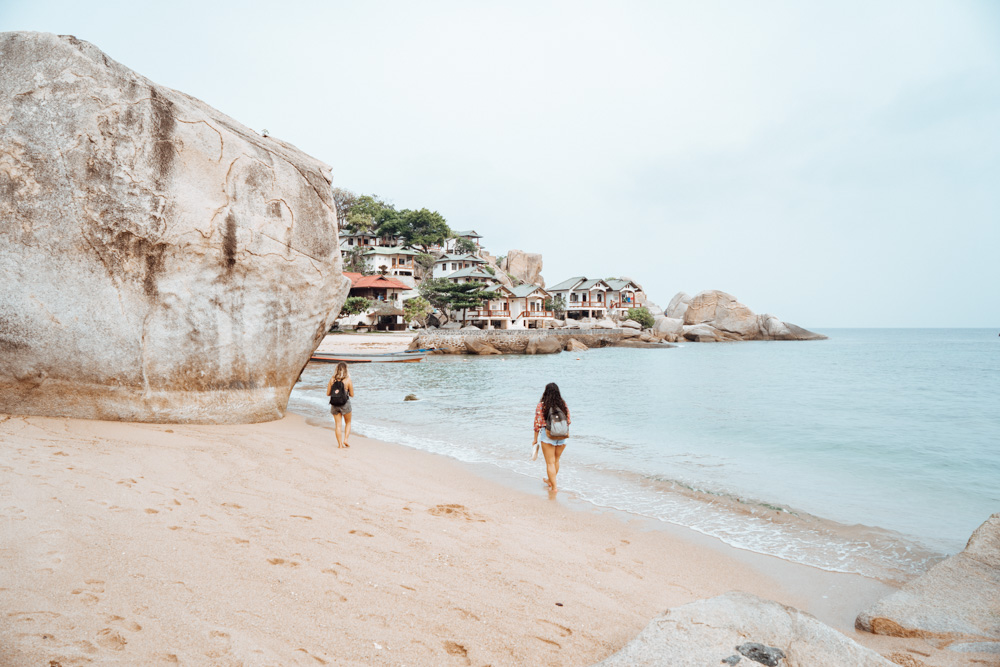 Thailand got everything cheaper, from food to fashion and of course on travel. Considered as a tourist-friendly country, Thailand is among the undisputed travel destinations for all seasons. And for students looking for a new spring break getaway, there's one place in Thailand that can offer you the thrill and adventure you are looking for. That is the Ao Tanot Bay in Koh Tao, Thailand.
Ao Tanot is a peaceful island in the Gulf of Thailand with plenty of sheltered bays that seem untouched. It is famed for a great variety of coral and some fairly large fish in its waters, which is why snorkeling is excellent here.
What makes Ao Tanot Bay more exciting is the travel here. The bay is surrounded by high mountains which makes it hard to reach the area. But upon arrival, you will be rewarded by the bliss and peace of mind that the hidden paradise has to offer.
Minimum Hotel Rate: $17++ per night
Camping Trip
Spring is the best season, especially for nature lovers. It is when the trees regrow, flowers blossom, and animals become active. During this time of the year, nature illuminates a different vibrancy that invites people for an exploration.
Immersing in the green mountains and colorful grounds of national parks is so far the best way to spend the season. Camping will surely provide you unique experiences and a fulfilling short break. To guide you through a perfect spring break, here are some of the best sites you can set your tents for a wonderful camping experience.
8. Bryce Canyon National Park – Utah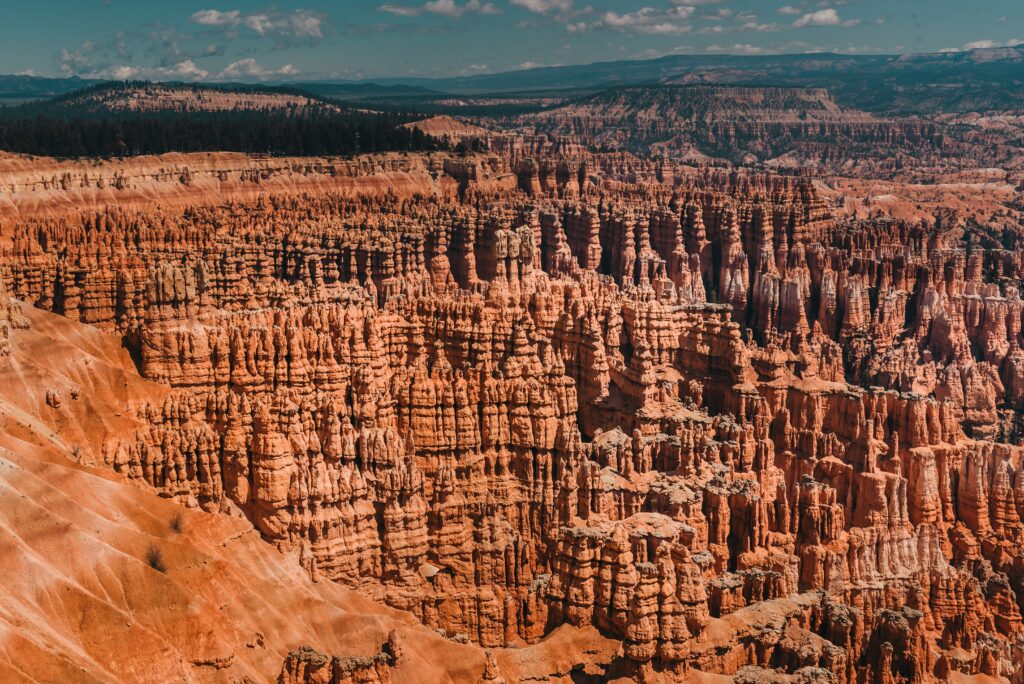 Bryce Canyon National Park is more astonishing in person than how it appears on photos. Famous for its crimson-colored hoodoos, it is one of the most unique and awe-inspiring parks in the state of Utah. Over the years, it has been the go-to place for campers looking for a detox away from the city.
One best camping sites in Bryce Canyon is the North Campground. The area is covered in huge pine trees spread out over rolling hills, giving you a woodsy and almost backcountry feel to it. From here, you'll have easy access to many picture-perfect sights such as Bryce Canyon Lodge and Bryce Amphitheater. During the day, you can walk on the marked hiking paths to appreciate the rock formations piercing the sky. When the long day is over, North Campground's dark night skies are also perfect for stargazing.
Camping in the North Campground is really cheap and almost free. You'll just have to pay $20 per night for the tent. And mind you, there are no hookups here!
9. Iron Gate Campgrounds – New Mexico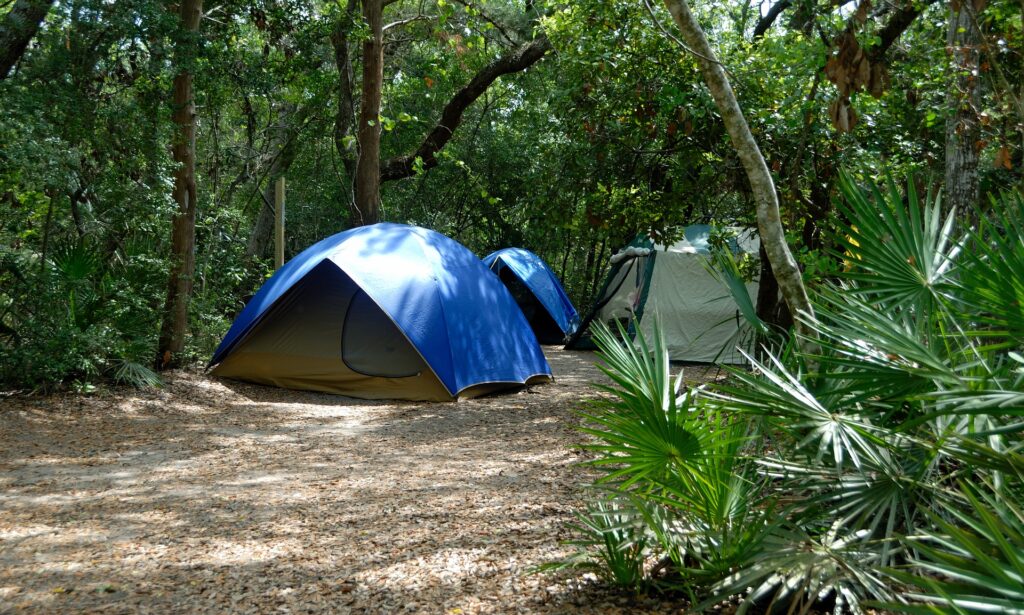 Iron Gate Campgrounds is among the ultimate spring break destinations for students who find pleasure in camping. Going here wouldn't rip your pocket but the area doesn't look cheap. Located near Santa Fe, Iron Gate Campgrounds is perfect for a group camping with its wilderness and the abundance of recreational activities.
Going here might be a bit challenging but that's when the real adventure starts. As tucked away as it is, expect stunning sights during your drive. Also, you'd need to bring everything you need to this remote campground, from food to camping gear.
Although a bit secluded, horseback riding is surprisingly popular here which you can enjoy while wandering in the woods. You can also try the Pecos Wilderness hiking, an eight-hour trail in a protected wildland area.
10. Bartlett Cove Campground, Glacier Bay National Park – Alaska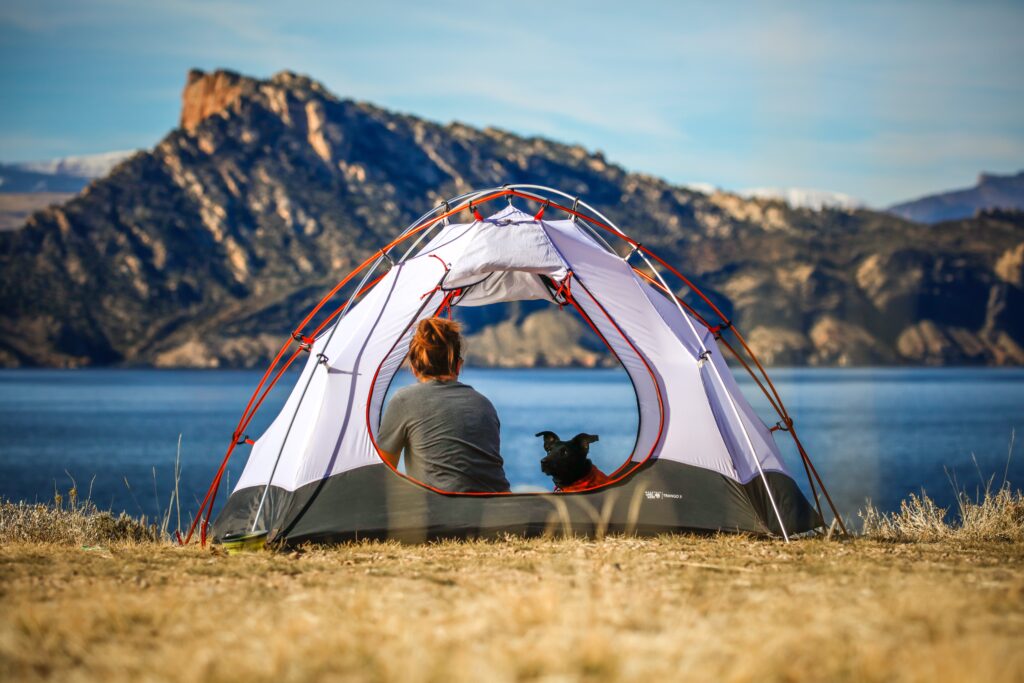 Bartlett Cove in Glacier Bay National Park is a campsite that stands out from the crowd. Tucked into the mossy, temperate rainforest of the Last Frontier, it is an ideal destination for a short spring break camp. This primitive campsite offers impressive displays of snow-capped mountains, tidewater glaciers, expansive coastlines, deep fjords, lush rainforest, and spectacular wildlife.
During the day, you can take a long walk on the rocky shoreline while viewing marine wildlife in the distance. You can also enjoy hiking on nearby trails like the Forest Trail and the Bartlett Lake Trail.
Bartlett Cove is a free walk-in campground so there's no need for reservations. You just have to take a 30-minute orientation if you would stay the night for a camp.
11. Shenandoah National Park – Virginia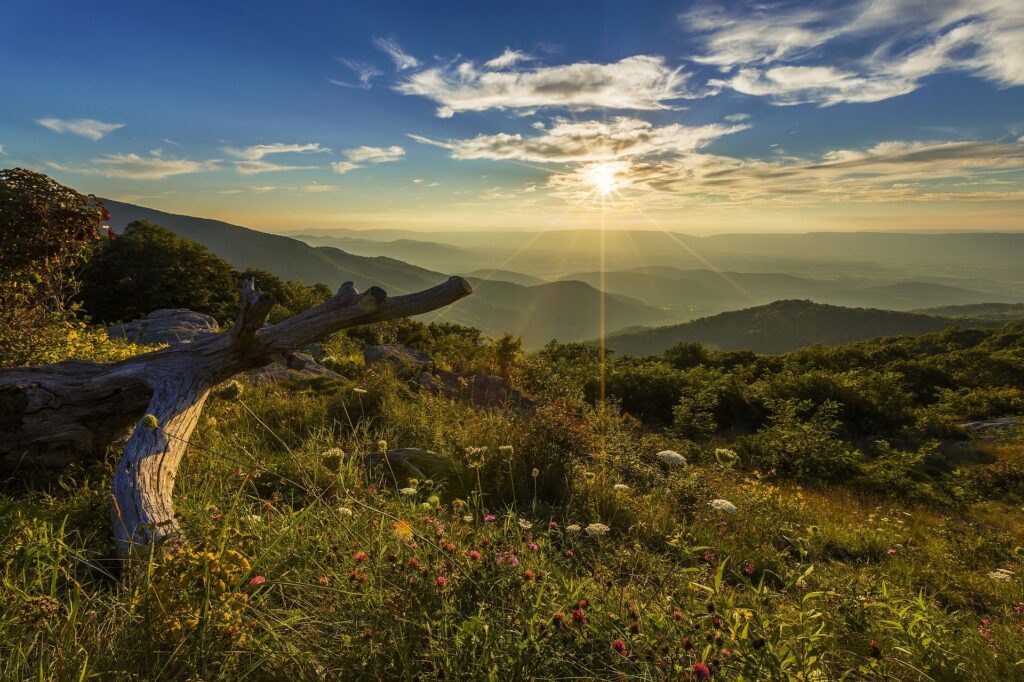 Shenandoah National Park is the best place to unplug from the stress of piling school works. Heaven-like as it is, Shenandoah transforms into a paradise during spring with the bright, neon green leaves making their way up the mountainsides. With tons of things to do, camping in these hidden woods can be an amazing experience.
Campgrounds in Shenandoah National Park are seasonal. But the good news is it usually opens around March and April in time for the spring break season. While you're free, take the chance to see the breathtaking waterfalls and quiet wooded hollows.
You can also enjoy its trails that stretch to over 500 miles while hearing the chirping of birds in the early morning. There are different hikes throughout Shenandoah National Park that you can choose from like the South, North, and Central District hikes. During the night, you can set campfires while enjoying the dark skies.
12. Gorges State Park – North Carolina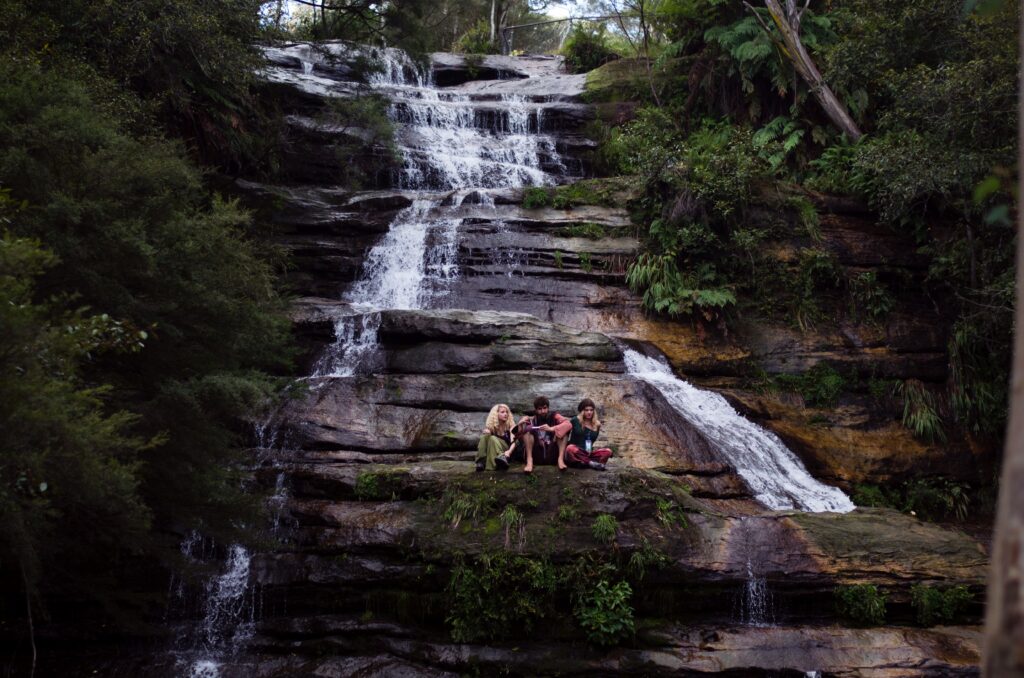 Gorges State Park is one of the traditional spring break destinations among students who want to experience backcountry camping. Set in the midst of plunging waterfalls, rugged river gorges, and sheer rock walls, a week of adventure in this part of Tar Heel is enough to detox you from the buzz of the city.
Gorges State Park offers primitive camping available from the Frozen Creek Access Area and the Grassy Ridge Access Area. These sites are free of charge and are available on a first-come-first-served basis. Some of the hallmarks of Gorges are hiking, trout fishing, mountain biking, and horseback riding.
13. Corcovado National Park – Costa Rica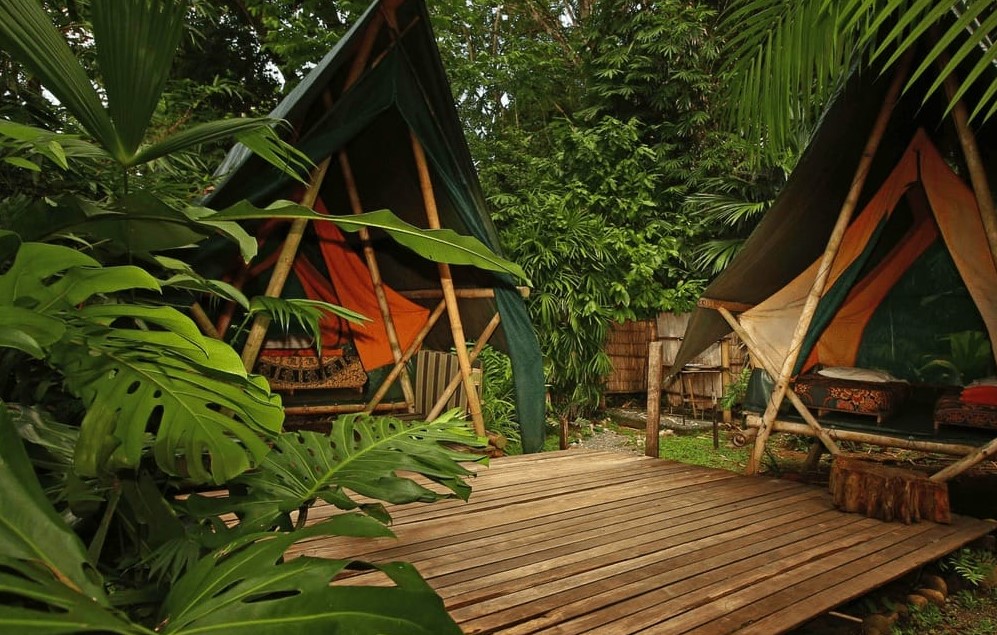 Make the most out of your spring break and create the backpacking experience of a lifetime at Corcovado National Park in Costa Rica. Deeply tucked in the forests of Central America, it is one of the most sought after campgrounds in the country.
Corcovado National Park is a ground for many landscapes, exotic virgin forests, enchanting waterfalls, and remarkable beaches. The only legal way to enter is through private tours purchased from a certified operator and accompanied by a local guide.
Although individual camping is not allowed within park limits, there are local operators providing services for this purpose like Finca Exotica. Instead of ordinary camping, level up your experience to "Glamping" ー short of glamour and camping. It combines the original concept of open-air camping while having access to the amenities of a hotel.
14. Boya Lake Provincial Park – Canada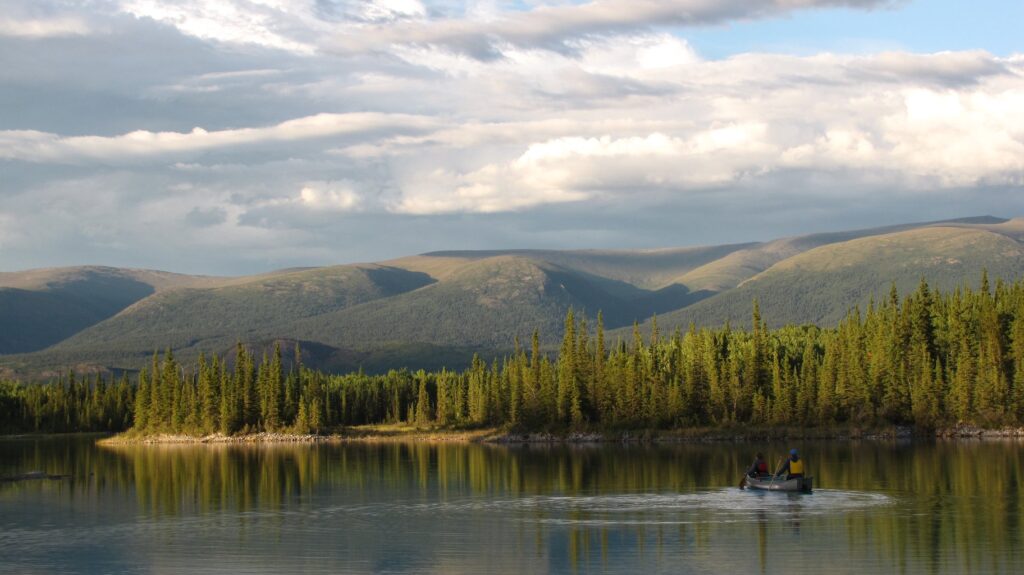 Scenic green islands and superb water clarity mirroring the skies ー that is what Boya Lake Provincial Park in Canada famous for. With many islands and bays, it is one of the most undisputed camping grounds for experienced and occasional campers alike.
Located near Dease Lake in British Columbia, Boya Lake offers a wide variety of water recreations. It is an excellent place for canoeing, kayaking, and snorkeling that allows you to see fish swimming right into the depths of water. Also, Boya Lake is warm enough to allow you to swim without freezing.
City Adventures
If you're not getting enough of the life in the city, spending your spring break right on the metropolitan is a pretty good idea too. After all, even the darkest alley in the city has a different glow in spring.
In many cultures, spring is being celebrated with rites and festivals revolving around its importance in food production. Today, that culture is evident in different festivities around the world during spring. Catching such a rare occasion and celebrating with the locals could be the most memorable spring break experience you might have. As a heads up, here are some of the best cities you can visit in time for the spring.
15. Malta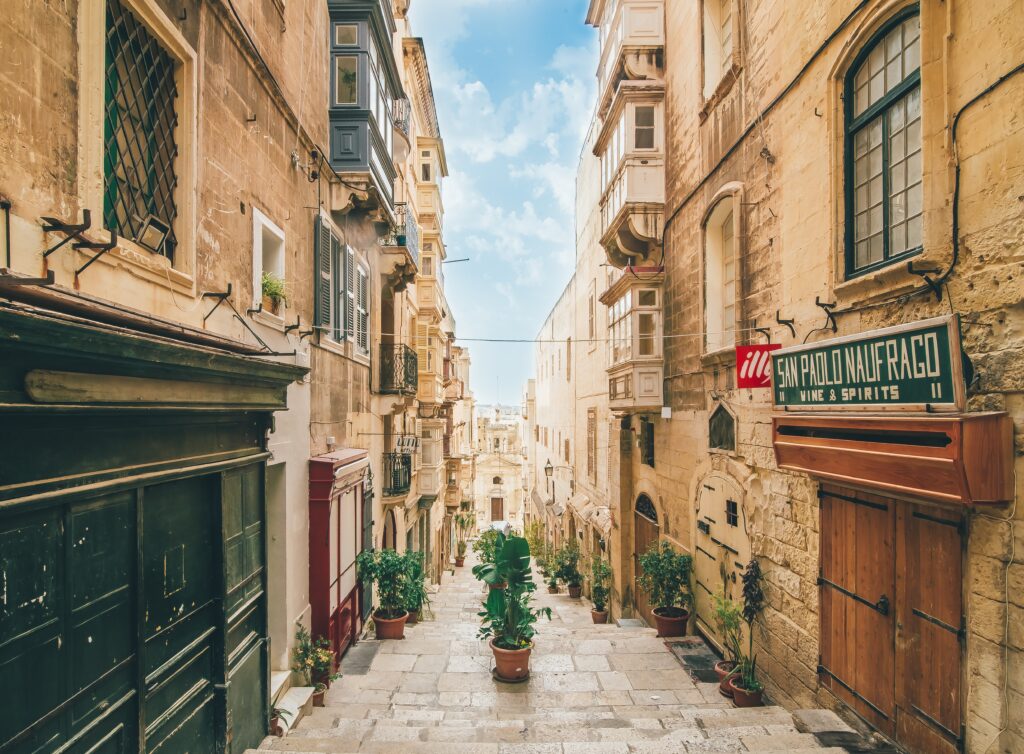 Malta is one of the favorite spring break destinations among students for a while now. Spring is the shoulder-season in the country, which means greater deals and cheaper accommodations compared to the peak season of July. It is also during this time that the weather is more bearable around 12 to 20 °C, which can go as high as 31 °C in summer.
Malta is more than just the beaches as we know of it. In time for spring, Malta celebrates International Fireworks Festival that will surely add bangs and crackles to your city adventure. For a more explosive experience, you can catch the festival's grand finale over the harbor of the capital city, Valletta.
As if fireworks were not enough to spark your jaunt, you can add extra sweetness to your travel by celebrating with locals at the Festa Frawli a.k.a. Strawberry Festival. Translated as Strawberry Festival, it celebrates Malta's bountiful harvest of strawberries for the year. If you're a sweet tooth, you'll surely get your daily dose of sugar here through their strawberry packs, waffles, jams, cakes, and milkshakes.
Minimum Hotel Rate: $29++ per night
16. Keukenhof Gardens – Holland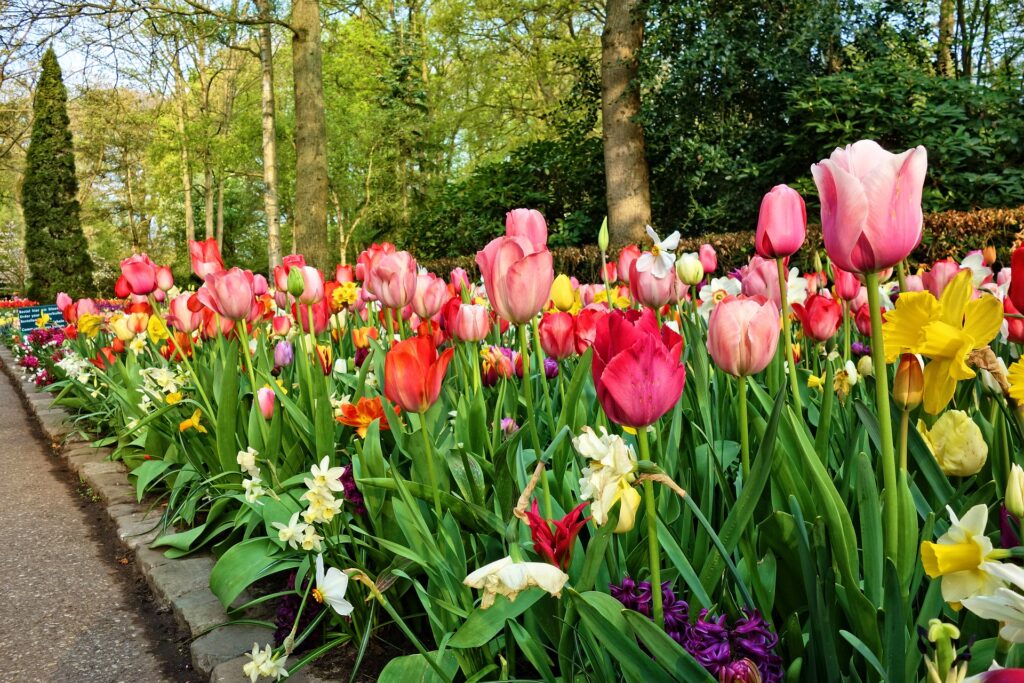 If you love vibrant colors then be sure not to miss Holland in your spring break destinations. Every spring, part of Holland transforms into a vast sea of flowers, starting with crocus season in March, followed by daffodils, hyacinths, and tulips in which the country is famed for.
Of many tulip farms in Holland, Keukenhof Gardens in Lisse is the most visited one. Every spring the fields become colorful mosaics made out of millions of different kinds of tulips. With over 7 million flower bulbs, you'll surely be overwhelmed by a spectacle of colors and perfumes.
You can also add to your itinerary the city of Haarlem where the annual Flower Parade is celebrated. In mid-April, more than 20 huge colorful floats follow a 42-kilometer route from Noordwijk to Haarlem.
Minimum Hotel Rate: $72++ per night
17. Tokyo – Japan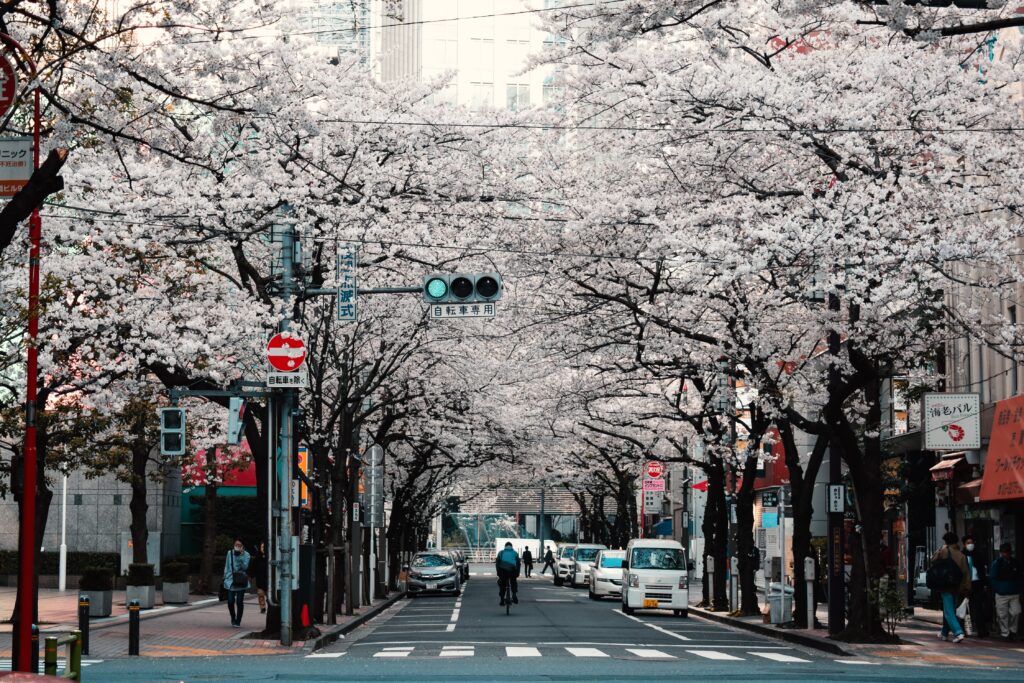 It isn't surprising that Tokyo is among the top spring break destinations of all time. Well, it is always vibrant as we know of it, but spring is a different story. It marks the most colorful and celebrated season in Japan.
In spring, sakura or cherry blossoms in Japan start to appear which also signals the start of popular spring festivals in the country. If you want to experience the fun and excitement of Hanami, the Japanese term for cherry blossom viewing, there's only one place to go and that is Tokyo.
Ueno Sakura Matsuri is among the festivals in Tokyo that fall in time for the spring break. Taking place at the end of March or early April, the festival is being celebrated within the bounds Ueno Park. Pale pink sakura flowers dominate the whole park every year, making it one of the best cherry blossom viewing spots in Tokyo. Thousands of traditional lanterns are also on display during the festival to give light to the park at night time.
Minimum Hotel Rate: $52++ per night
18. Washington, DC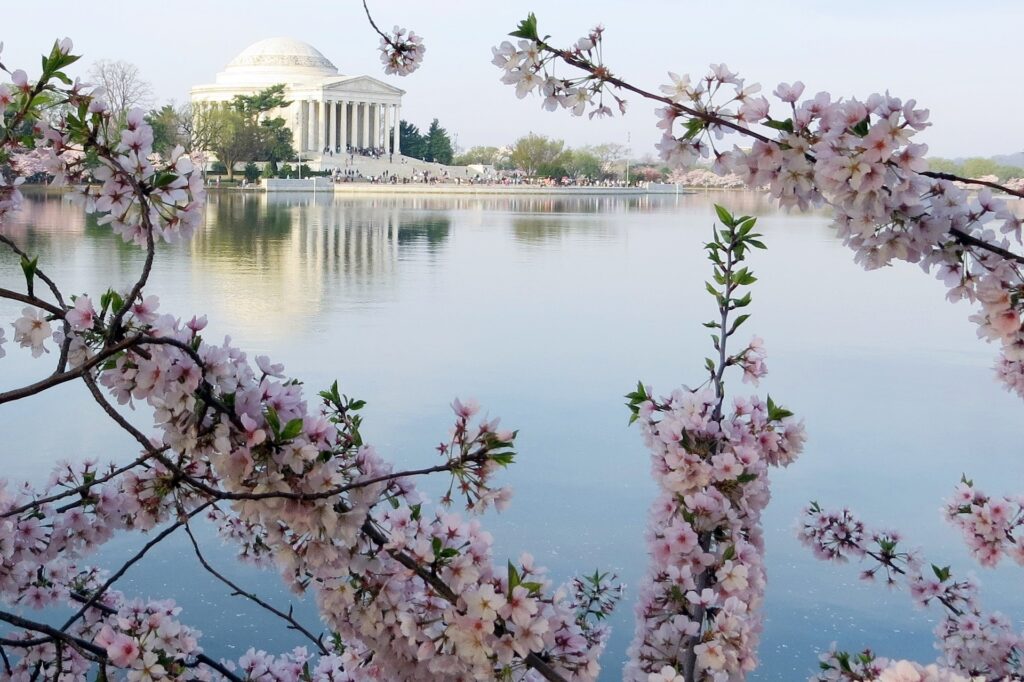 If you want to experience the cherry blossoms but didn't want to leave the borders of the U.S., then Washington D.C. is the place to go for you. The annual National Cherry Blossom Festival celebrates spring in commemoration of Washington-Tokyo friendship. In 1912 Tokyo Mayor Yukio Ozaki gifted Yoshino cherry trees to Washington. Today, cherry blossom trees line up the Tidal Basin in West Potomac Park, turning the area into pale pink every spring.
There's a lot of free fun activities you can enjoy in the city during the spring festival. You can pack a picnic and enjoy the sunset on the Tidal Basin during the peak bloom of the cherry blossoms. You can also enjoy canoeing and join the Anacostia River Festival. For those who love colors, there's also the Blossom Kite Festival which sees hundreds of kites take to the sky on the National Mall.
If flowers are not your thing, Washington D.C. has more actions prepared for you. You can catch a game of the MLB as The Nationals try to bring National League East titles in the country's capital.
Minimum Hotel Rate: $129++ per night
19. Barcelona – Spain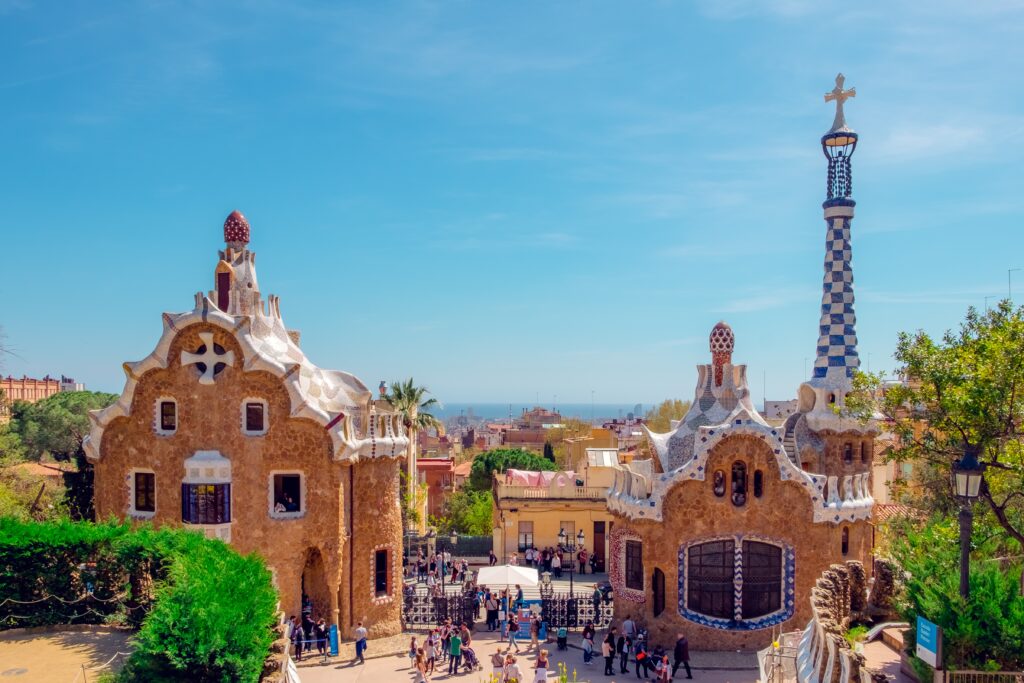 Spain boasts a mild climate all year round, that's why it is among the favorite destinations of people looking for dry spring vacation. In spring, Spain's temperatures are warmer but it's not as busy as summer months. Among the top city destinations in the country is Barcelona, the cosmopolitan capital of the Catalonia region.
Known for being a predominantly Roman Catholic country, Spain celebrates Semana Santa or Holy Week in time for spring. As an adventure, you can join different solemn rituals such as the "Visita Iglesia" where people visit 7 churches in a day. Some of the famous churches you can visit in Barcelona are La Sagrada Familia, Basílica de Santa María del Pi, La Catedral de Barcelona, Sant Pau del Camp, La Seu Cathedral, L'Eglesia de Betlem, and Santa Maria del Mar Church.
If you think Barcelona is only for the religious, you're getting the wrong perception as the city has some fun experiences to offer too. If you are into spirits, you can join the Barcelona Beer Festival which features more than 450 different beers from around the world. For just €7, you can already enjoy a night of endless beer tasting.
Minimum Hotel Rate: $34++ per night
20. Marrakesh – Morocco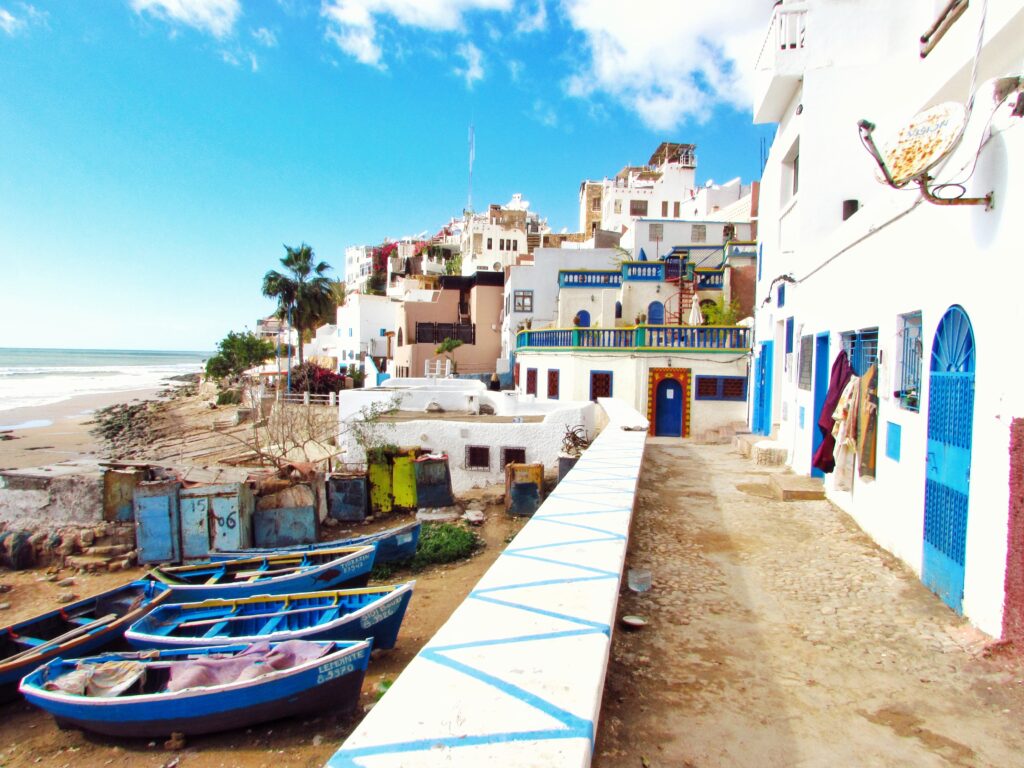 Spring is the best time to visit Morocco as the weather grows warmer during the day and cools significantly once the sun goes down. Morocco is also safer during spring since it is less crowded as compared to the summer peak season when most Europeans go on vacation.
One of the top spring break destinations in Morocco is the city of Marrakesh where you can taste the freshest seafood you've ever had. The city has a captivating mix of medieval and modern architecture, perfect to enjoy a day of site visits. Some of the best places to visit are the Saadian Tombs, the Marrakech Museum, and Tanneries.
The Tigmi gardens is also a must-visit in the Morrocan city as the flowers start to bloom, bursting with colors and aromas. You can also enjoy the horse trek in the area while appreciating the wildflowers coming out of the fields.
Minimum Hotel Rate: $18++ per night
21. Las Vegas
There's no way not to spend a single spring break at the Sin City, Las Vegas. The city has a great reputation among friends and college students for the fun, color, and adventure it offers. If you're thinking that a night or two in Vegas will leave you broke, well not during spring.
Although Vegas is generally busy all year round, spring is considered as its shoulder season, making it easy to score a good room at a great price. You can also find a variety of special events taking place in spring.
Forget the luxurious casinos, those places are not for college kids. Instead, make your vacation worthwhile by visiting attractions such as Madame Tussauds, Caesar's Palace and The Colosseum, and the Stratosphere. You can also book a tour with Big Bus which would allow you to see all the major casinos, hotels, and museums at a cheaper price. If not, eat away at the best buffet restaurants in Las Vegas or dance till the sun comes up in the best clubs here.
Minimum Hotel Rate: $100++ per night
Time To Pack Up
There you go with the best spring break destinations you could ever have. If you haven't booked your travel for spring as yet, might as well take a jaunt in one of the paradises we've mentioned and make the best memories of your college years. As they say, spring break is made to make you stay sane. So instead of agonizing over the next school term, go out and have some fun!
After spring, you can take a dip in the tropical beaches in Asia for your summer vacation.