Asia is home to some of the most enchanting islands in the world. On these islands are numerous beaches, any one of which could rival the beauty of those found in other parts of the world. In the summer, planning a tropical beach vacation easily becomes a priority, but how do you know where to go? Take a look at the best tropical beaches in Asia.
1. Boracay, Philippines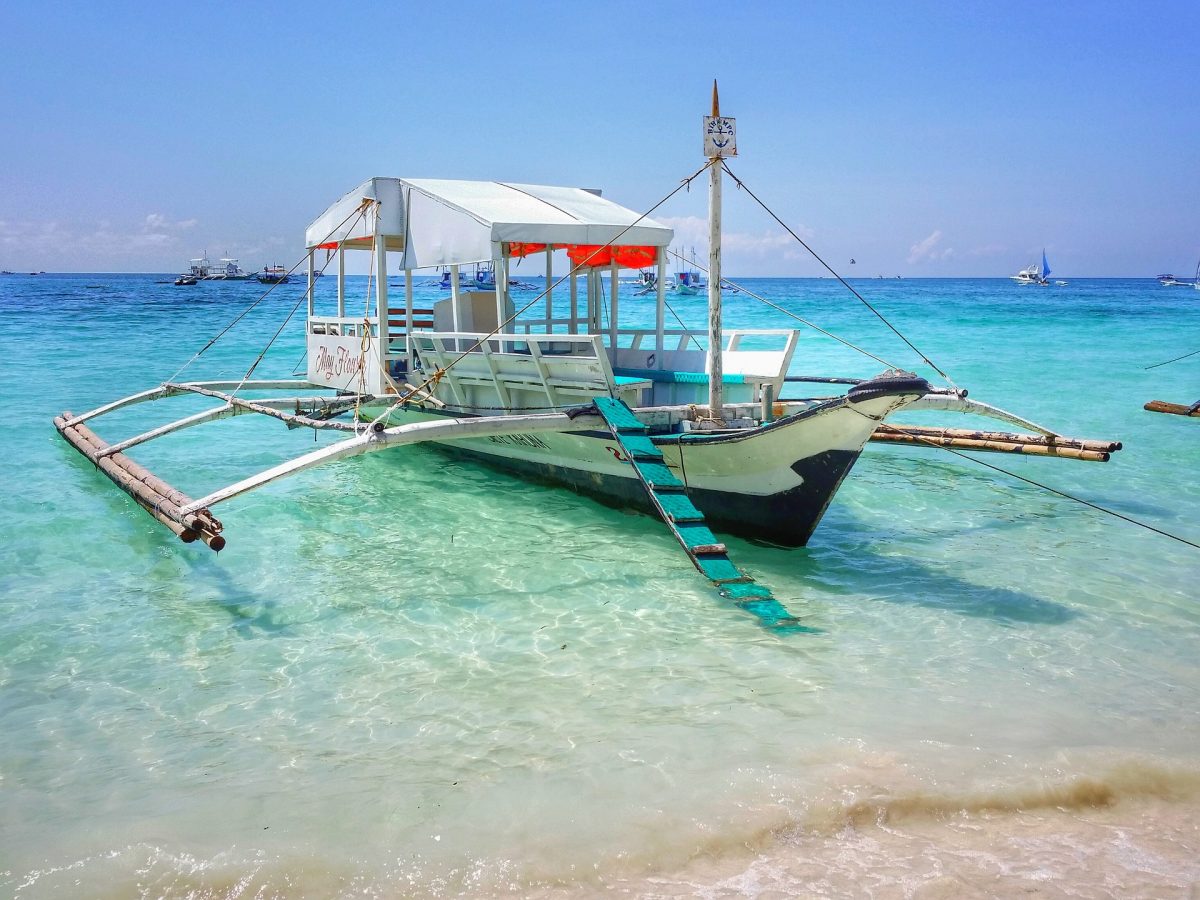 A small island in the Philippines, Boracay is every beach lover's dream. The island's White Beach is the ultimate getaway for families, friends, and honeymooners alike. This summer destination has consistently ranked among the top beaches in the world, thanks to its effortless beauty. This tropical beach boasts powdery, soft white sand, as well as crystal blue water.
A short boat ride will take you to Puka Beach, named for the many puka shells found on the ground. You can also reach this tropical beach by taking a tricycle ride through the island's main road.
Summer can be scorching hot in Boracay. Tourists also crowd the island during this time. However, during the wet season, the chances of rain go up. While visitors do flock to this tropical beach all year round, November is usually the best time to go.
2. El Nido, Palawan, Philippines
El Nido, Palawan, is certainly gorgeous on its own. However, it's the Bacuit archipelago surrounding it that makes a trip to this Philippine island worthwhile. The beaches in El Nido offer white sand and clear turquoise waters. There are also sparkling lagoons that would entice even the most hesitant of swimmers.
Island hopping remains El Nido's biggest draw. Different tour packages consist of assorted tropical beach destinations. Tour prices range from Php 1,200 to Php 1,500 (roughly $24 to $30) per person. If you plan to go island hopping—and you should—allocate an entire day for it. Tours are usually scheduled from 9 a.m. to 4 p.m.
3. Gili Islands, Indonesia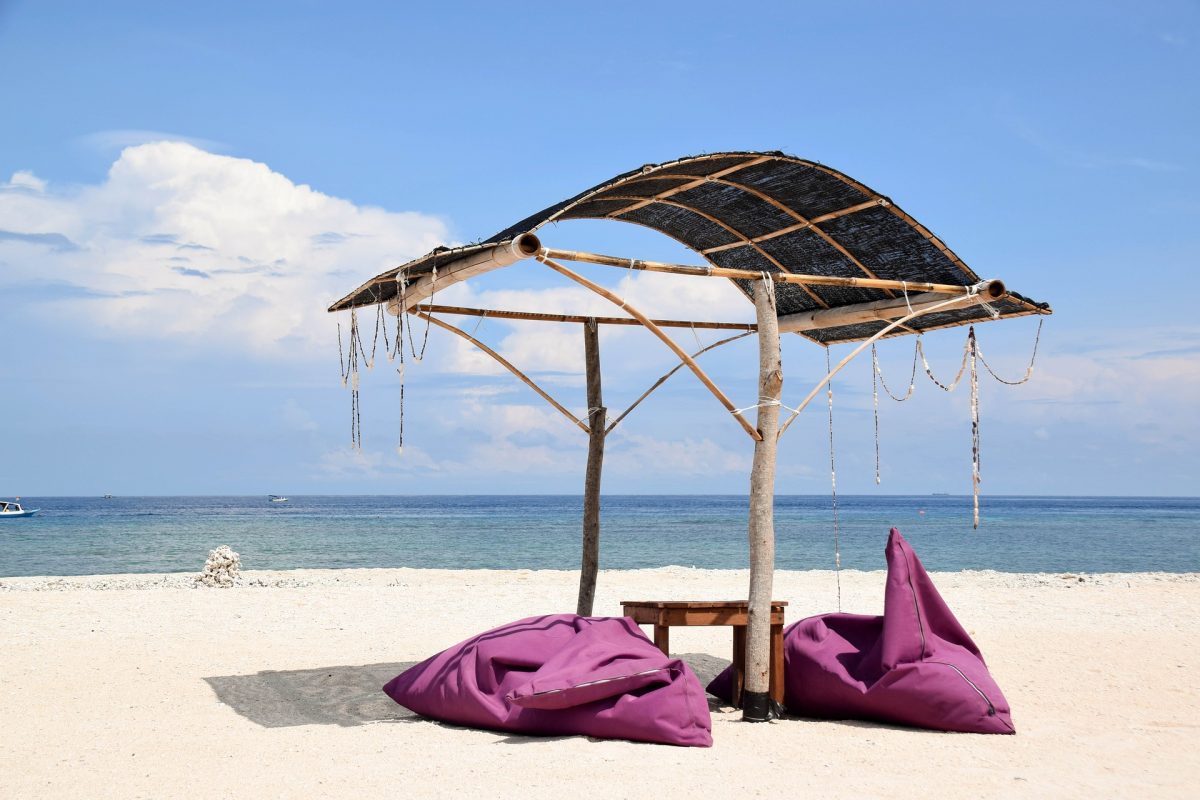 The Gili Islands in Indonesia are a trio of small islands found in Lombok. Each one has a distinct charm and allure. Gili Trawangan is the most popular and, therefore, the most crowded. It boasts a wide variety of hotels, restaurants, and a hopping bar scene.
On the other hand, Gili Meno is infinitely quieter, with a ban on loud music and partying in place. This tropical beach is perfect for those looking for a little serenity. Finally, Gili Air is like a smaller version of Gili Trawangan, with a selection of restaurants and an active nightlife.
Schedule your trip between the months of June and September, the best time for sea travel and water activities.
4. Havelock Island, India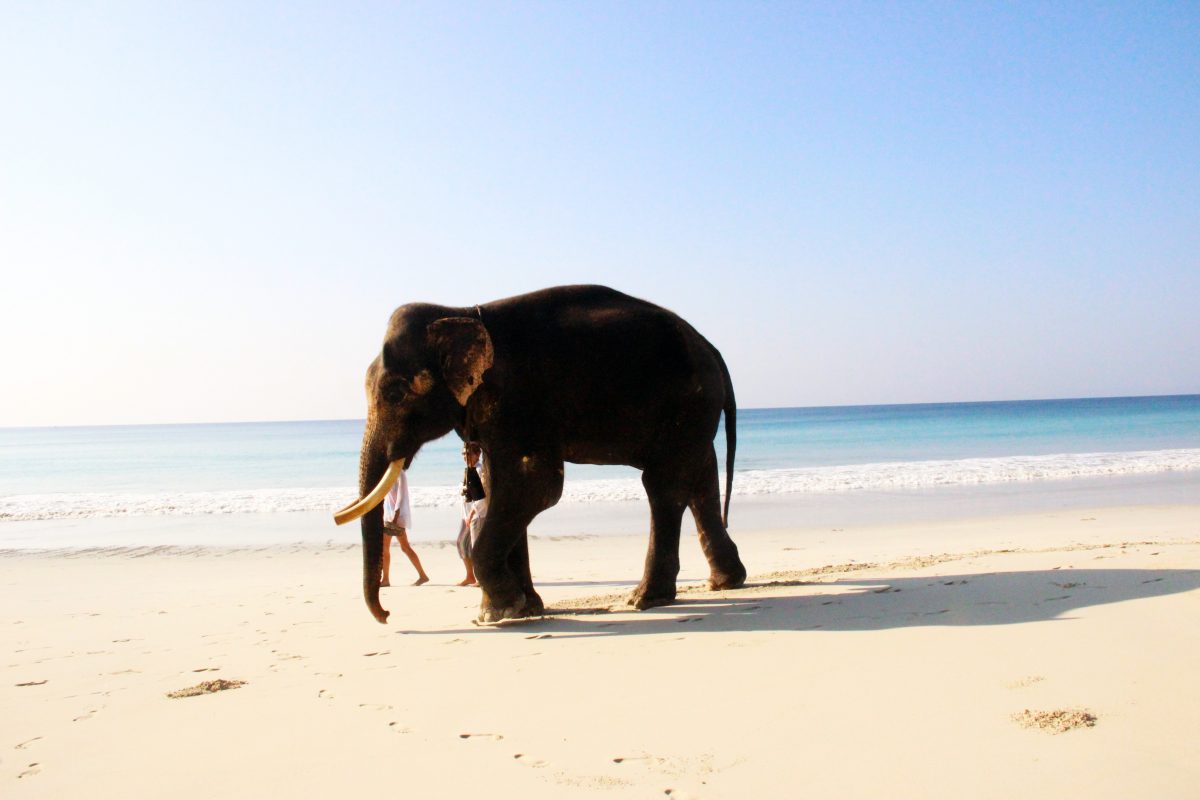 If you find yourself in India, your itinerary absolutely must include Havelock Island. This tropical beach is laden with lush foliage, golden sand, and clear azure water. Spend hours diving through reefs. Witness the majesty of the swimming elephants, a star feature of this island destination.
The best time to visit Havelock Island is between October and February when temperatures play around the 30 to 35 degrees Celsius range. However, this tropical beach can generally be enjoyed at any time of the year. This is because of its hot summers and forgiving winters.
5. Hikkaduwa Beach, Sri Lanka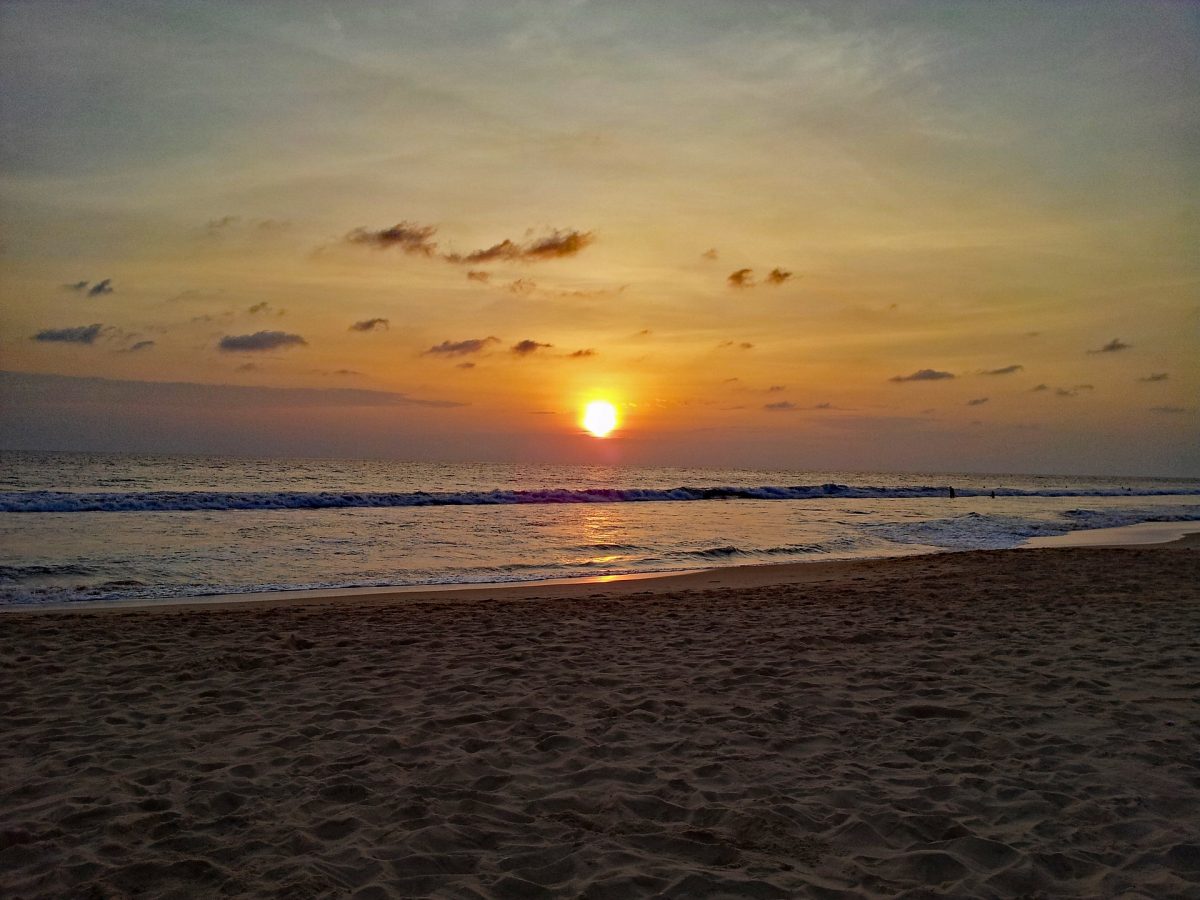 Looking for somewhere to surf those big waves? Hikkaduwa Beach in Sri Lanka is perfect for you. A highly-rated surfing spot, this tropical beach shows off white sand, a wide shoreline, and glistening blue water. If you're not in the mood to surf, go scuba diving or snorkeling to see the colorful fish that lie beneath the surface.
Tourists flock to this tropical beach from December to February, making it the most crowded during the winter when the weather is the most favorable. From March to May, Hikkaduwa Beach slows down, driving prices down as well. Ideally, schedule your trip somewhere in between these seasons, during transition months.
6. Koh Phi Phi Don And Koh Phi Phi Leh, Thailand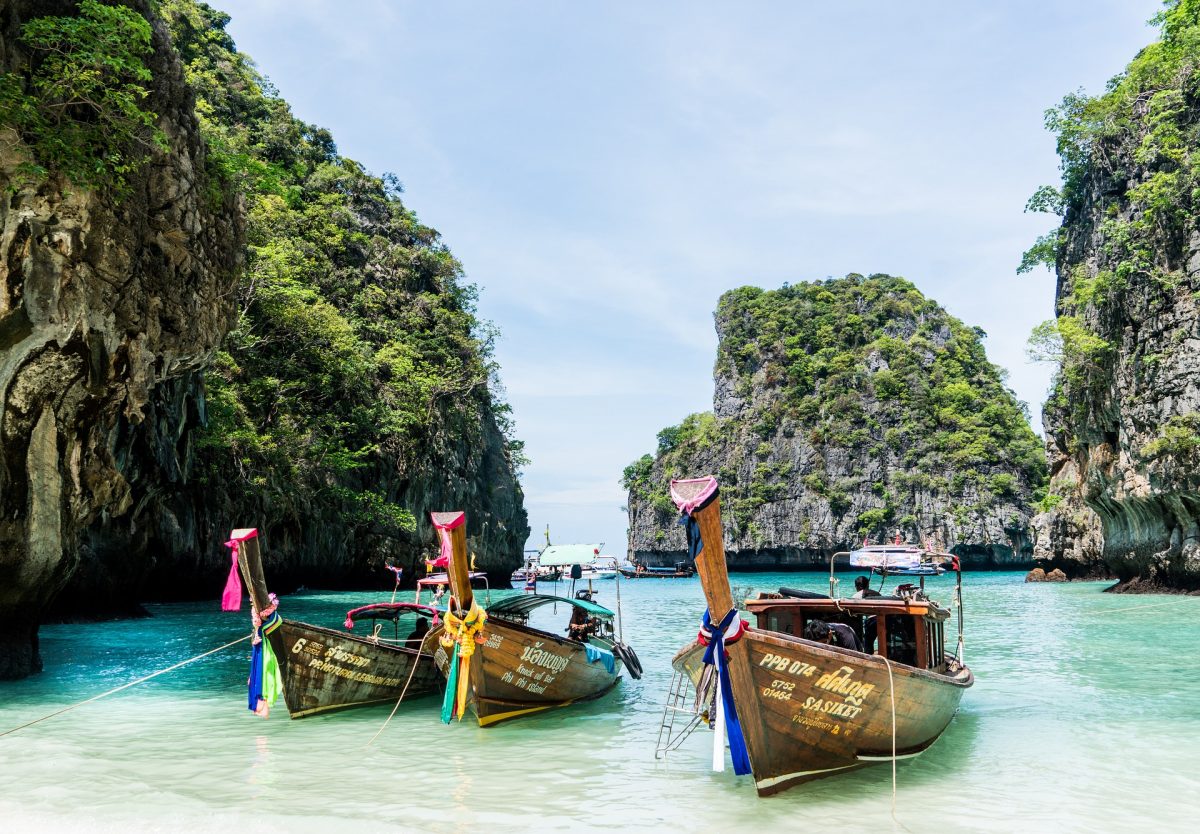 The Phi Phi Islands in Thailand are composed of Koh Phi Phi Don and Koh Phi Phi Leh. They're known as every beachgoer's dream getaway. These two islands consist of numerous tropical beaches, each more beautiful than the last.
Humidity can be a discomfort for many travelers. For this reason, it's best to visit the islands between November and March. During these months, humidity is at its lowest and breezes are cool. Additionally, temperatures average 28 degrees Celsius.
Unfortunately, one of the destination's most popular attractions, Maya Bay, closed in June 2018 for rehabilitation. Tourists aren't allowed to enter the tropical beach until at least June 2021.
7. Koh Rong Island, Cambodia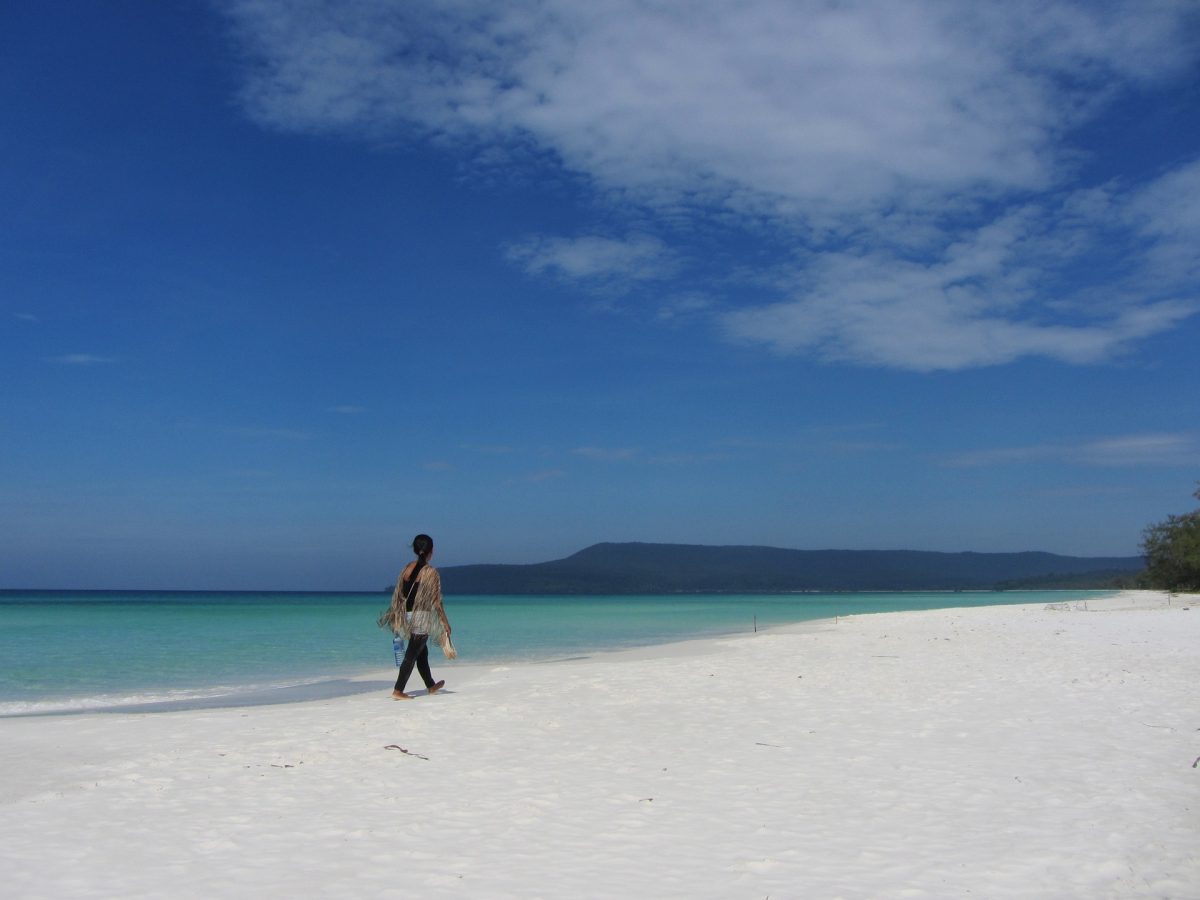 If you're looking for paradise, you've found it. Koh Rong Island in Cambodia boasts a tropical beach like no other. With sandy white shores and clear teal water, this breathtaking destination will be hard to say goodbye to.
Gaze at the sparkling stars in the night sky when dusk falls. However, bright lights aren't limited to the sky above. Koh Rong is also famous for its glowing waters, brought on by luminescent planktons that roam the ocean.
The rainy season on this tropical beach takes place between mid-May and early November. If you don't mind showering in the rain, then traveling to Koh Rong during these months is fine. But if you prefer more favorable climates for your beach outings, visiting this Cambodian island between mid-November and early May is ideal.
8. Miyako Island, Japan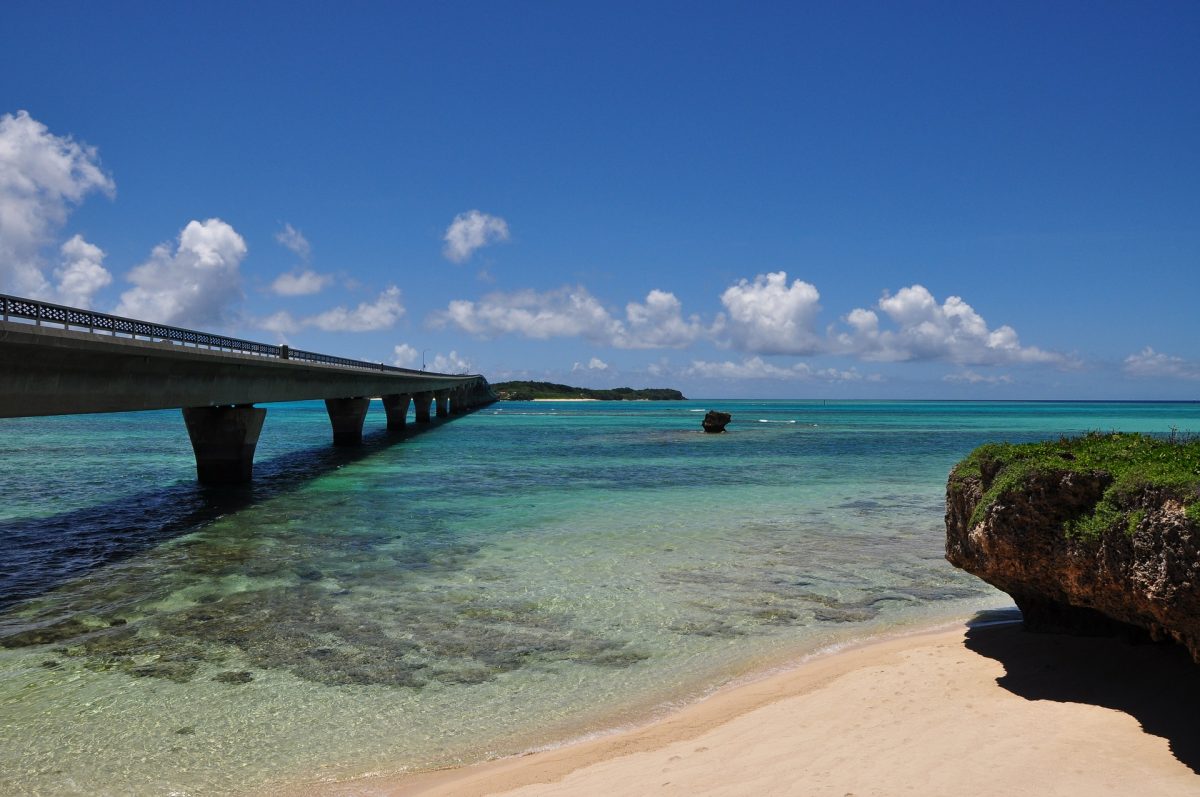 When in Japan, tourists typically head for the city to immerse themselves in local culture and eat the best sushi in the world. However, this lovely country is also the location of Miyako Island, a paradise on Earth.
Nestled in the Okinawa Prefecture, Miyako Island's tropical beach selection is nothing short of idyllic. Spend your time swimming with vibrant fish. Not in the mood to swim? Relax on the shore with the perfect beach umbrella instead. While this vacation spot experiences mild weather all year, the beaches are best appreciated from April to November.
9. Mui Ne Beach, Vietnam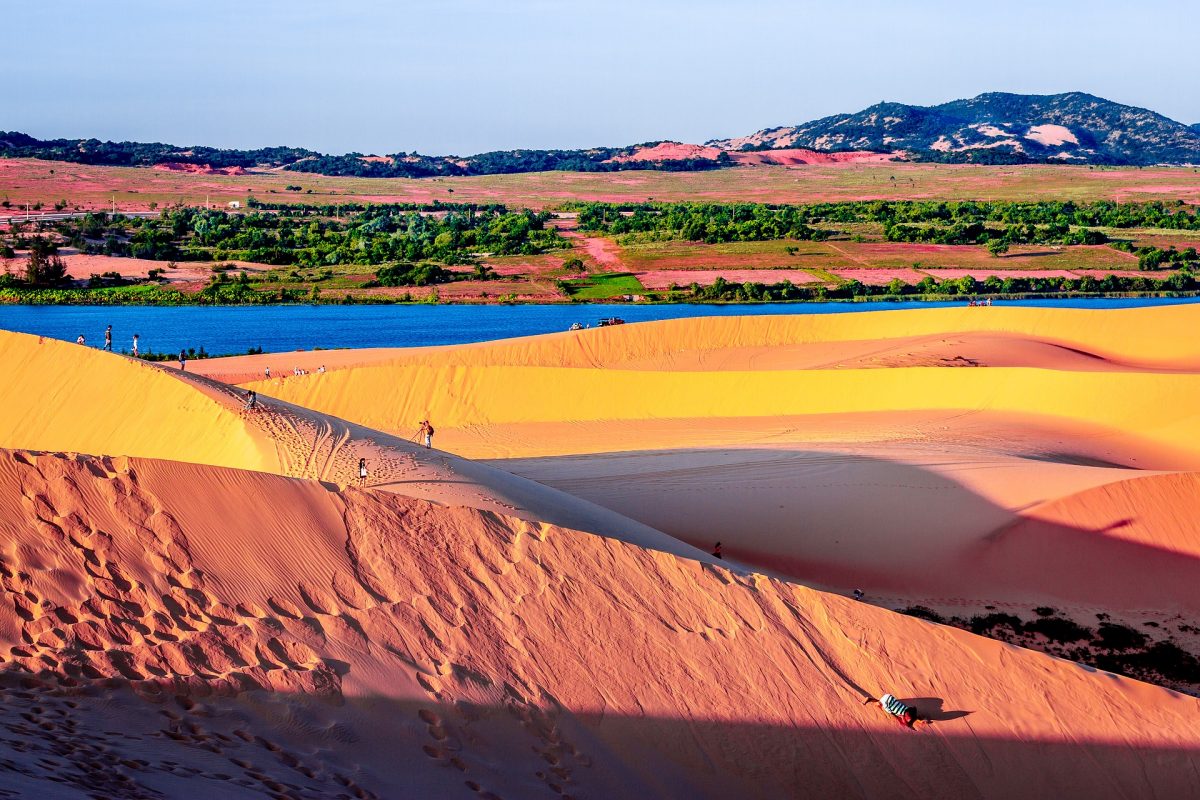 Mui Ne Beach in Vietnam is where you'll find a bustling coastal resort town, a traditional fishing village, lush flora, and a stunning tropical beach. Over the years, more shops and restaurants have been popping up in the vicinity. As such, it's definitely not one of the more remote destinations on this list.
You can participate in a sundry of water activities here. Swimming, surfing, kitesurfing, and kayaking are common. You can also ride ATVs on the Red and White Sand Dunes. For culture vultures, witness the grandeur of the country's largest reclining Buddha on top of Ta Cu Mountain.
Schedule your trip to this tropical beach between November and March for the best weather.
10. Nusa Penida, Indonesia
Crowded beaches aren't anyone's cup of tea. So if you're in search of somewhere with fewer visitors, Nusa Penida island in Indonesia is your answer. Nusa Penida is one of the three Nusa Islands. It's home to dramatic cliff formations, captivating blue lagoons, and an assortment of fauna.
This tropical beach destination offers a variety of activities. Swim in the crystal water. Go snorkeling near the coral reefs to see Mola-Mola fish, manta rays, and even whale sharks. Diving is also a popular attraction among visitors. After a tiring day, unwind on the shore and watch the striking sunset.
Nusa Penida is open all year round, so you won't have trouble planning your vacation. But for the best experience, you're advised to visit from May to September. The weather is dry on this tropical beach during this period.
11. Perhentian Islands, Malaysia
The Perhentian Islands have something to offer everyone. Perhentian Besar, the big island, draws in fewer tourists and is, therefore, less crowded. Perhentian Kecil, on the other hand, is the more popular of the two destinations.
Long Beach and Coral Bay await you on Perhentian Kecil. Found on the eastern side of the island, Long Beach has a bouncing nightlife. This tropical beach is also the location of many restaurants and hotels. Alternatively, Coral Bay appeals to those who are looking for a more peaceful beach experience.
Keep in mind that the Perhentian Islands are only open from April to September due to the Eastern Monsoon. Foreign tourists who wish to visit this tropical beach must pay a conservation fee of RM30 (roughly $7.40).
12. Pink Beach of Komodo, Indonesia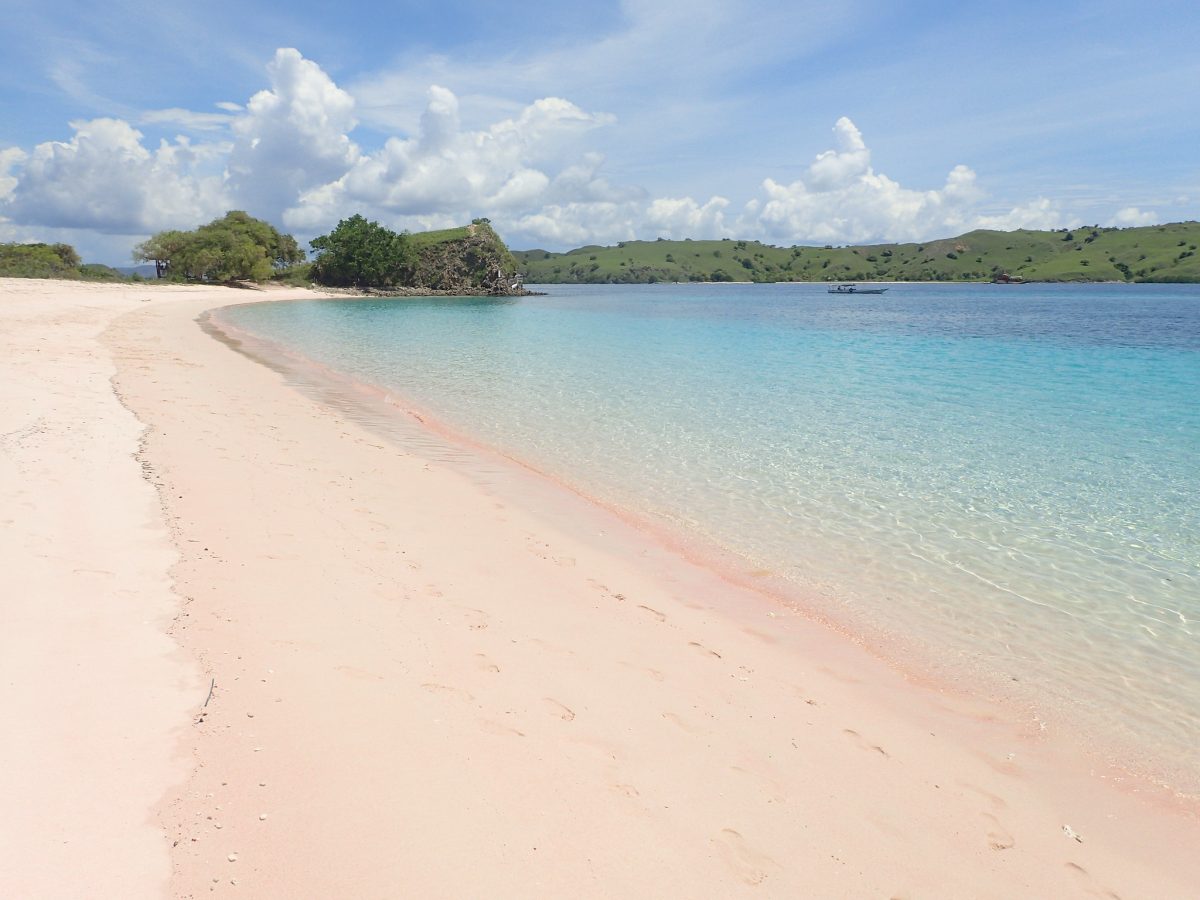 Many beaches in Asia boast white sand, but only a handful in the world has pink sand. Pink Beach on Komodo Island in Indonesia is one of the few. This tropical beach offers dazzling turquoise water, smooth green hills, and luxurious pink sand. Visitors can go swimming, kayaking, snorkeling, and diving. You may spot a few Komodo Dragons, which interestingly outnumber the people on this island.
If you're planning a trip to this pink tropical beach, the best time to go is from April to June and September to November.
13. Railay Beach, Thailand
Another Thai entry on the list, Railay Beach in the Krabi region is unique. It's defined by striking limestone cliffs, white sand, and clear blue water. The island offers four tropical beach spots: East Railay Beach, West Railay Beach, Phra Nang Beach, and Tonsai Beach.
East Railay Beach, while not as beautiful as the other three, serves as the arrival point for boats coming in from Krabi Town. The soft-sanded West Railay Beach, on the other hand, has accommodations on the pricier side. Phra Nang Beach has the whitest sand and is a great swimming spot. Finally, Tonsai Beach offers something particularly unique—rock climbing.
Apart from satisfying your hunger for adventure, this tropical beach destination is also home to many monkeys roaming in the wild. Be careful not to get too close, though, they're known to leap to visitors.
14. Soneva Gili (Gili Lankanfushi), Maldives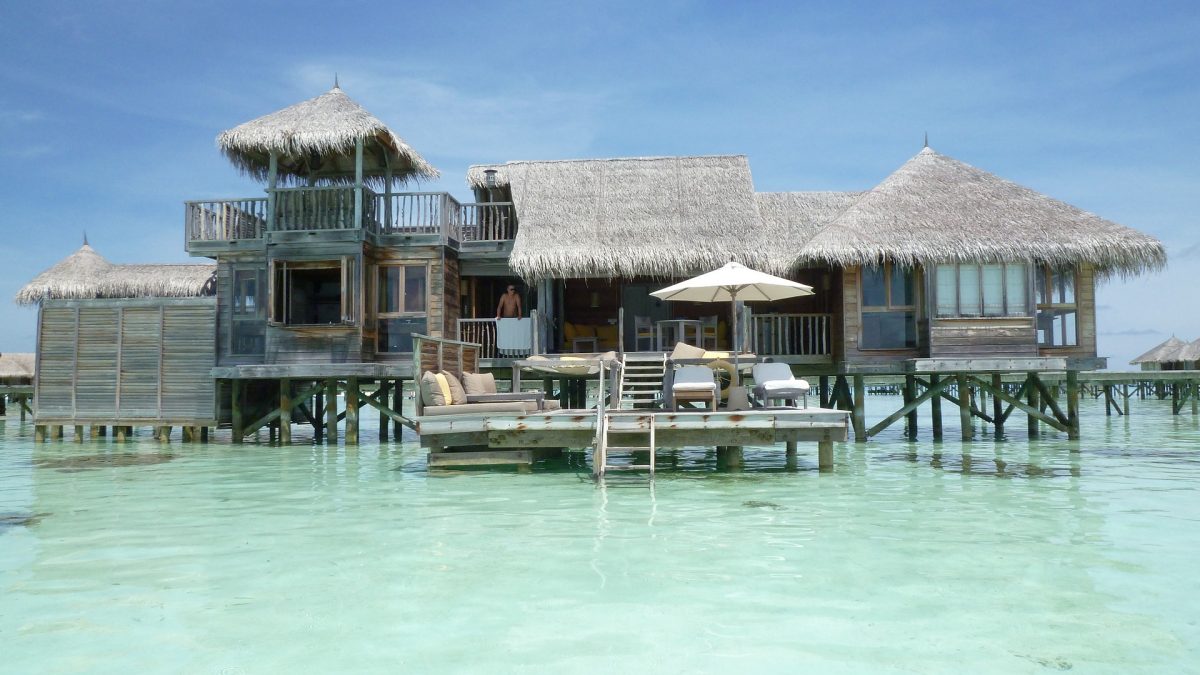 Known by many as one of the best luxury resorts in the Maldives, Soneva Gili, as it used to be called, is the epitome of comfort and extravagance. Hotel Properties Limited bought Soneva Gili in 2012 and renamed Gili Lankanfushi.
Despite the sale, Gili Lankanfushi remains eco-friendly. It continues to uphold an incredibly high standard of service. The resort consists entirely of spacious over-the-water villas. Some villas are completely disconnected and surrounded purely by the clear emerald water. Guests are assigned personal butlers for their whole stay.
As for when to visit this beautiful tropical beach resort, the dry season from December to April typically experiences lower humidity and little rain. On the other hand, the wet season from May to November is more humid with more rain and stronger winds.
15. Tiwi Beach, Oman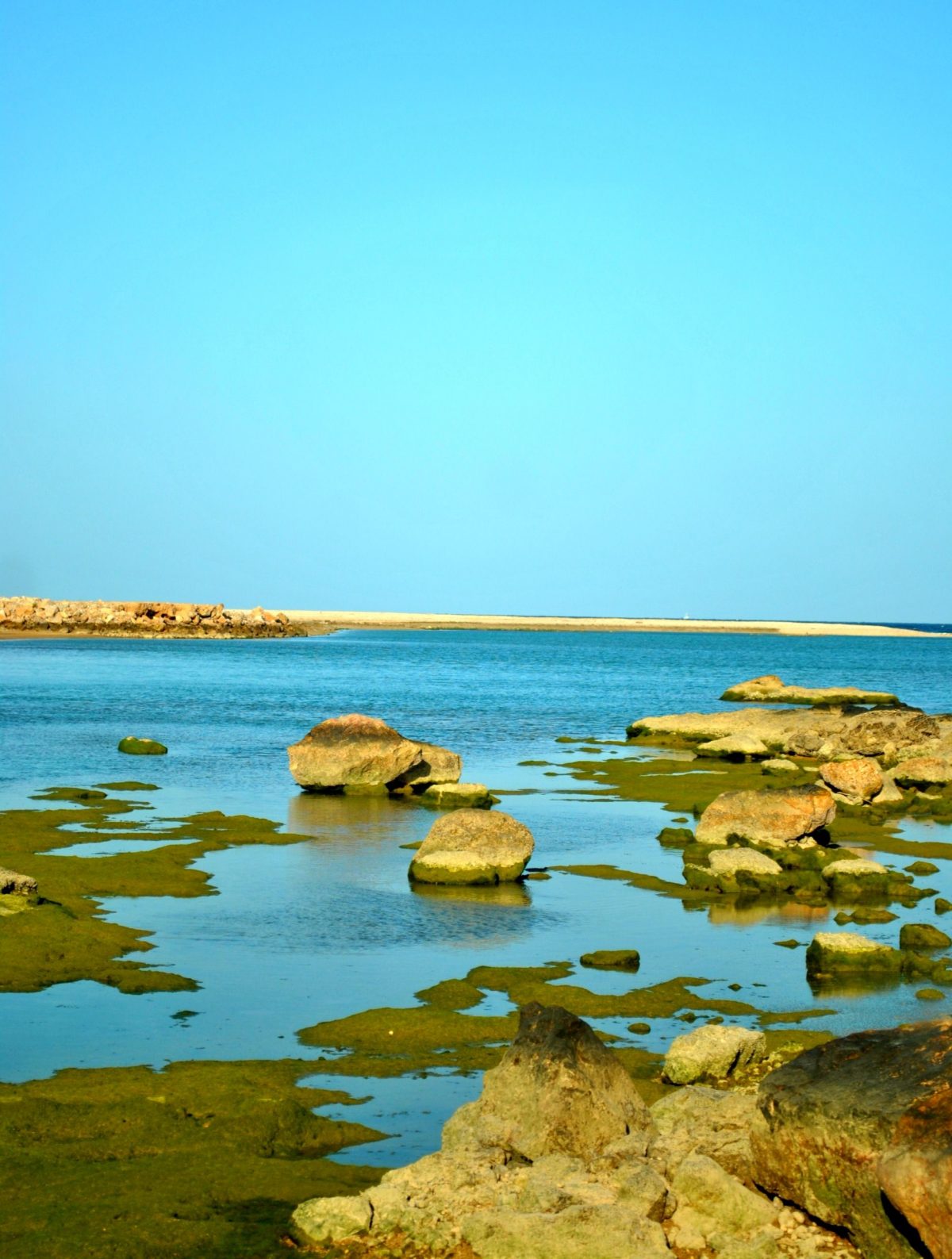 This humble spot may not look appealing from a distance. However, those who've visited this tropical beach before will tell you otherwise. Home to a nearby fishing village, Tiwi Beach is located between Muscat and Sur.
With white sand and dancing azure water, this tropical beach is sandwiched by two popular attractions, Wadi Shab and Wadi Tiwi. If you're looking to swim or relax on an uncrowded beach, this is the place for you.
Wrapping Up
The most memorable summer vacations are the ones spent on the beach. And when in Asia, these are the best tropical beaches worth the visit. As you can see, there are plenty of island destinations fit for any type of traveler. So, what are you waiting for? Pack your bags, and don't forget your sunscreen!