Avid adventurers and thrill-seekers must have their hiking boots ready at all times. Whether you're a beginner or a pro, a high-quality pair of hiking shoes is definitely a must! Spend more time on your adventures instead of worrying about if your hiking shoes will last you through the day. This is why picking only the best hiking boots in the market is inexcusable.
Are you clueless about what to purchase? No worries, for we have provided the ultimate guide on the excellent hiking boots options for every traveler and hiker!
Top Shoe Brands And Their Best Hiking Boots
Some of the top brands where you can find high-quality hiking boots are Salomon, Timberland, Columbia, and Merrell. Many shoe brands offer their own take of hiking shoes, walking shoes, and hiking boots, which means that there is a perfect pair for every hiker. Below is a list that we provided to increase your knowledge about these brands and their products:
1. Merrell Boots: Merrell Moab 2 Mid Ventilator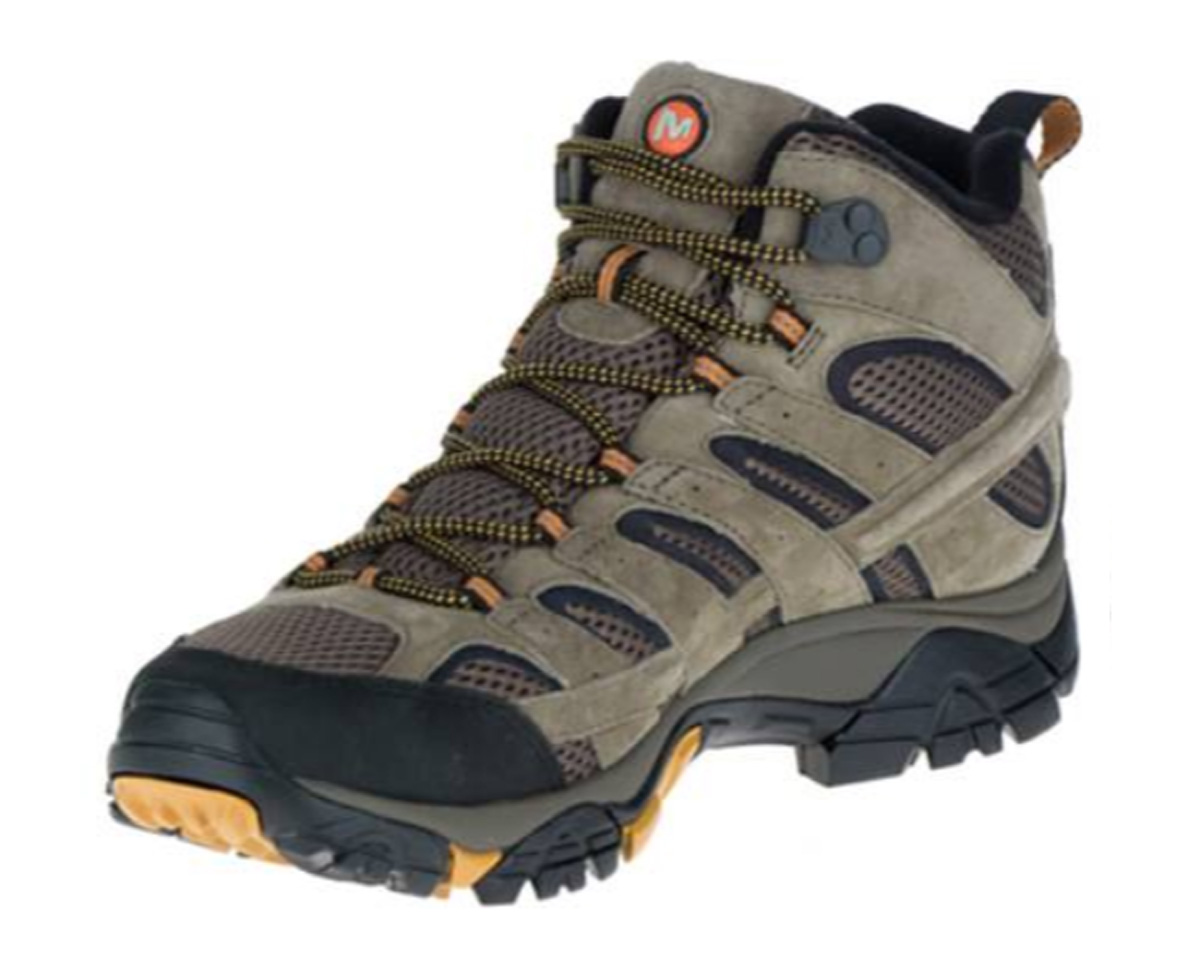 The Merrell boots can be worn by both men and women. The Merrell Moab 2 Mid Ventilator is known for its excellent durability and affordable price. These pairs are favored because they are notably lightweight than other hiking boots; making it easier for the hiker to move around. If you are looking for comfort, Merrell boots are definitely the way to go.
Own a pair of these awesome hiking boots through Amazon.
2. Salomon Boots: Salomon Quest 4D 3 GTX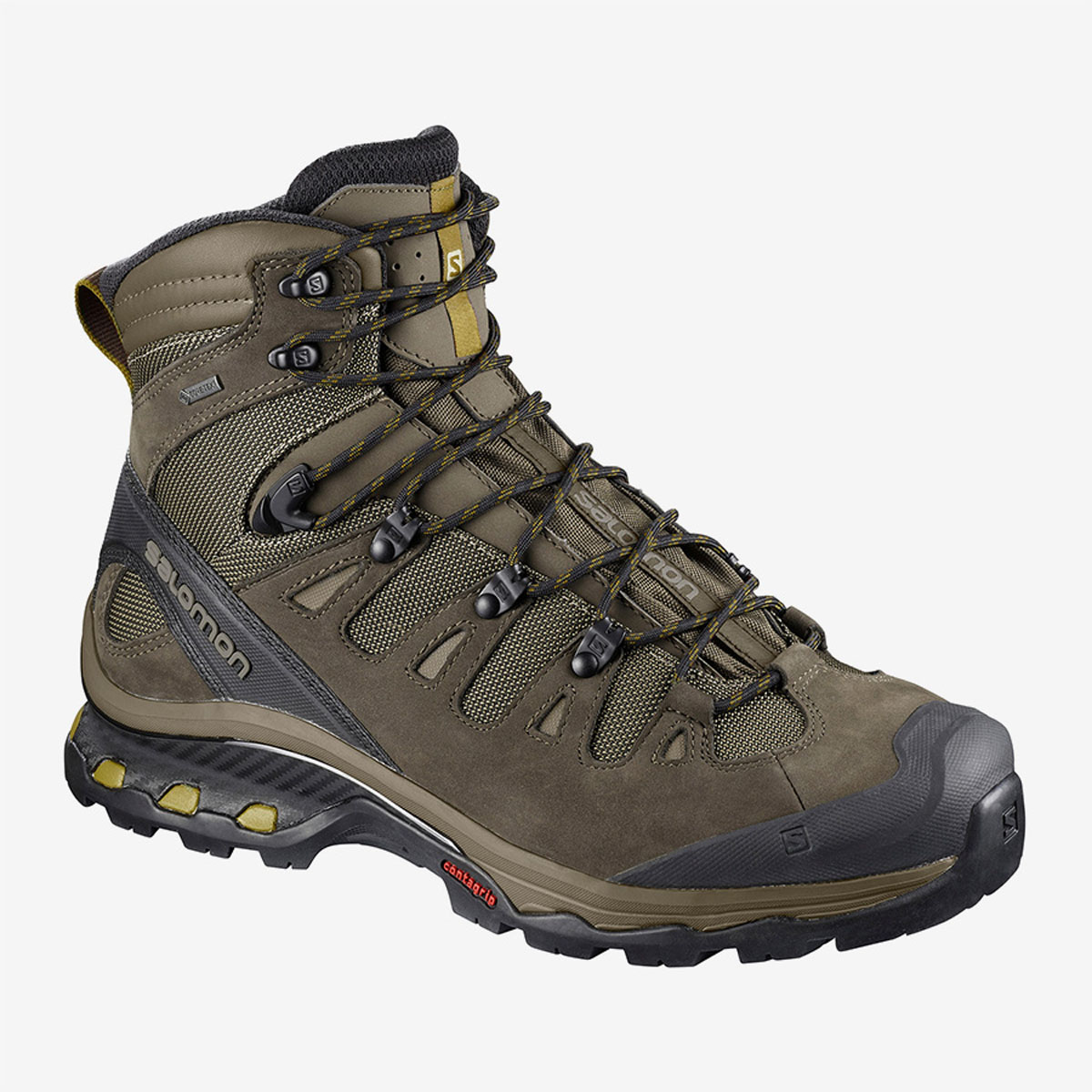 These boots are considered as the "go-anywhere" pairs. It has the sturdiness of hiking boots but has the framework of hiking shoes, which makes it fit comfortably. The stability they provide makes them perfect for winter hiking and off-trail hiking. The hiking shoes-inspired design enables the Salomon boots to assist hikers on harder trails as well as provide excellent traction. These pairs best-fit hikers who prefer challenging hikes and out-of-the-ordinary journeys. Are you up for the challenge? If yes, then this is the right one for you!
You can buy Salomon Boots on Amazon.
3. Timberland Hiking Boots: Men's Chocorua Trail Waterproof Mid Hiking Boot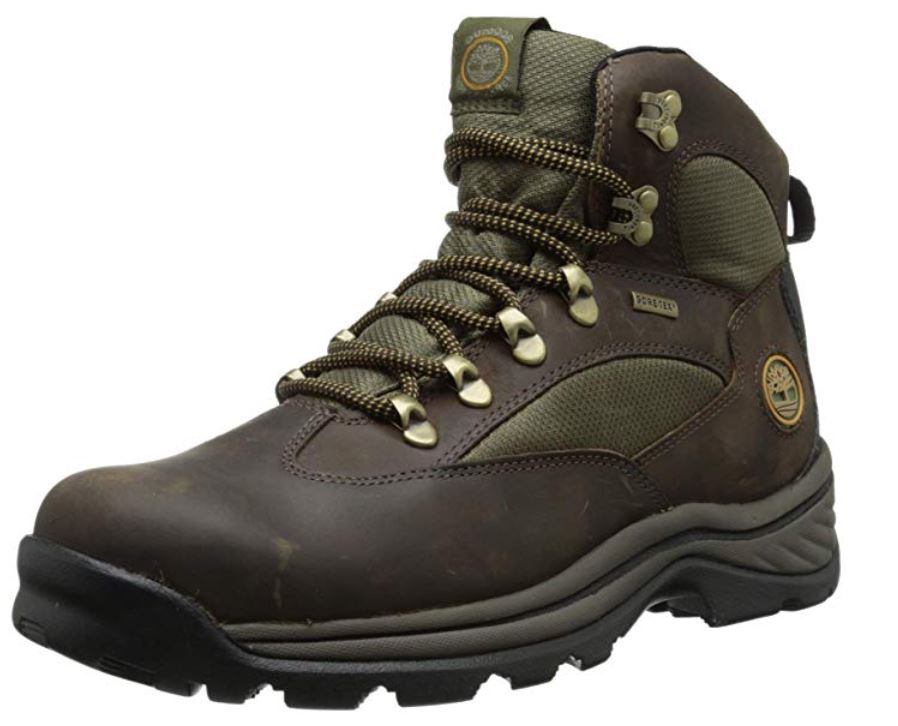 The Thorton timberland boots are made from high-quality leather material. Its hardware is rustproof and guarantees lace security. These hiking footwear are best used during the rainy season because it's entirely waterproof, thanks to the Gore-Tex membrane! It has an anti-fatigue footbed which makes it preferable than other hiking shoes and gives a tight grip on the surface that keeps hikers safe during wet season hiking trips. The Thorton boots are your best defense against the unpredictable weather.
Experience an easy hike when you wear a pair of Timberland.
4. Columbia Hiking Boots: Columbia Women's Newton Ridge™ Plus Waterproof Amped Hiking Boot
The Newton Ridge Waterproof Boots will make you feel safe and relaxed in either wet or dry environments. They fit comfortably with a padded footbed. The boots are secure and therefore, does not leave any piece of the shoes behind as you walk. Specially made for women, these Columbia boots provide safety and style!
You can visit their physical stores or get them online! Cabela's boots is an online platform where you can purchase the top-rated pairs of hiking footwears. See the products' reviews, their prices, and descriptions on the website. Never settle for less!
Buy this pair of hiking boots on Amazon now.
How To Select The Right Hiking Boots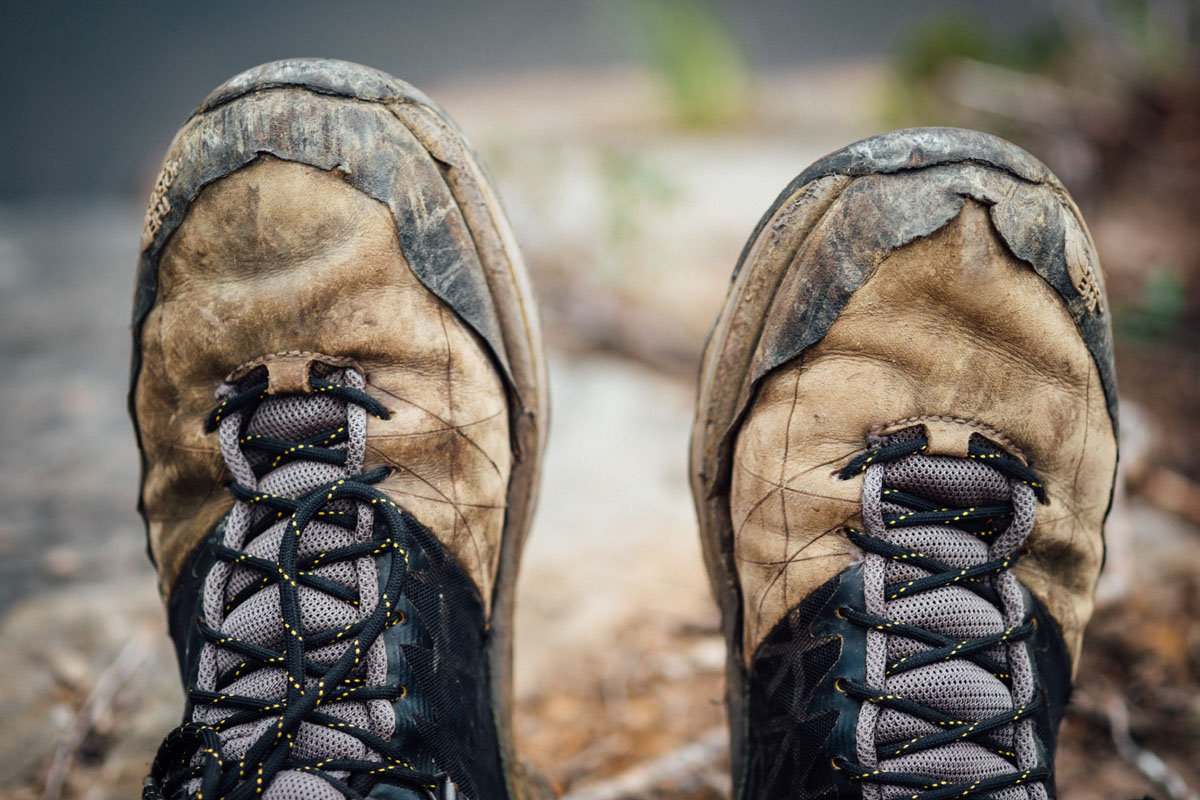 It's essential to wear the correct type of footwear whenever you're going on a hiking trip. For instance, walking shoes are best worn on smooth trails and shorter journeys. Hiking shoes or boots, on the other hand, are ideal for long hiking trips, challenging paths, and higher mountains. From ultra-light hiking boots to mountain boots, you have a wide range of options. Be aware that you can improve your choice by knowing all about what comes into the upper, lower, middle, outsoles, and other components of hiking shoes.
Nobody ever enjoyed a pair of wrong shoes, so know how to pick the pair that best suits you. Make the distinction between blisters and pleasure, where do you want to stand? It will be best for you to consider your hiking skills, trip longevity, and preferred type of trails before you make a decision. To help you decide, here are some of the best tips you can use:
1. Ensure That Your Shoe Size Is Accurate
Your hiking footwears must fit snug on your feet, which is why you should know the exact measurements of your shoes. A loose or tight pair might cause your feet injuries instead of providing protection.
2. Select Your Trail
The level of difficulty will help you distinguish the correct type of footwear. Base your selection, whether you need a pair of hiking or walking shoes, on the trail's difficulty.
3. Break Them In
Before the actual dates of your trip, it is recommended for you to test it out and break your boots in. Breaking in your shoes or boots will help you become comfortable and familiar with how the pair feels. It can also prevent sore feet.
4. Go For Quality
Most of all, go for quality. You may be drawn to extremely affordable pairs, but can you guarantee how long it will last? You must opt for shoes that are known for their durability to maximize its use.
Takeaway
An excellent-quality pair of hiking boots is essential for all hikers. Both beginners and pros are expected to use only the best kind of boots for their hiking trips. Hence, purchasing the right type of footwear is a must. Wear high-quality hiking boots and continue your journey with ease!