Are you looking to entertain yourself while you are staying in Denver, Colorado? If that's the case, then our number 1 recommendation for you would be to check out the Denver Museum of Nature and Science.
Also, if that's not sufficient to convince you to pay this city a visit, how about a trip to the exploration of the dinosaurs and historic ventures? If so, then you'll definitely fall in love with the museum's exhibits.
In this guide, you'll explore some of the top attractions you can visit in the Denver Museum of Nature and Science. So without further ado, let's dive right into.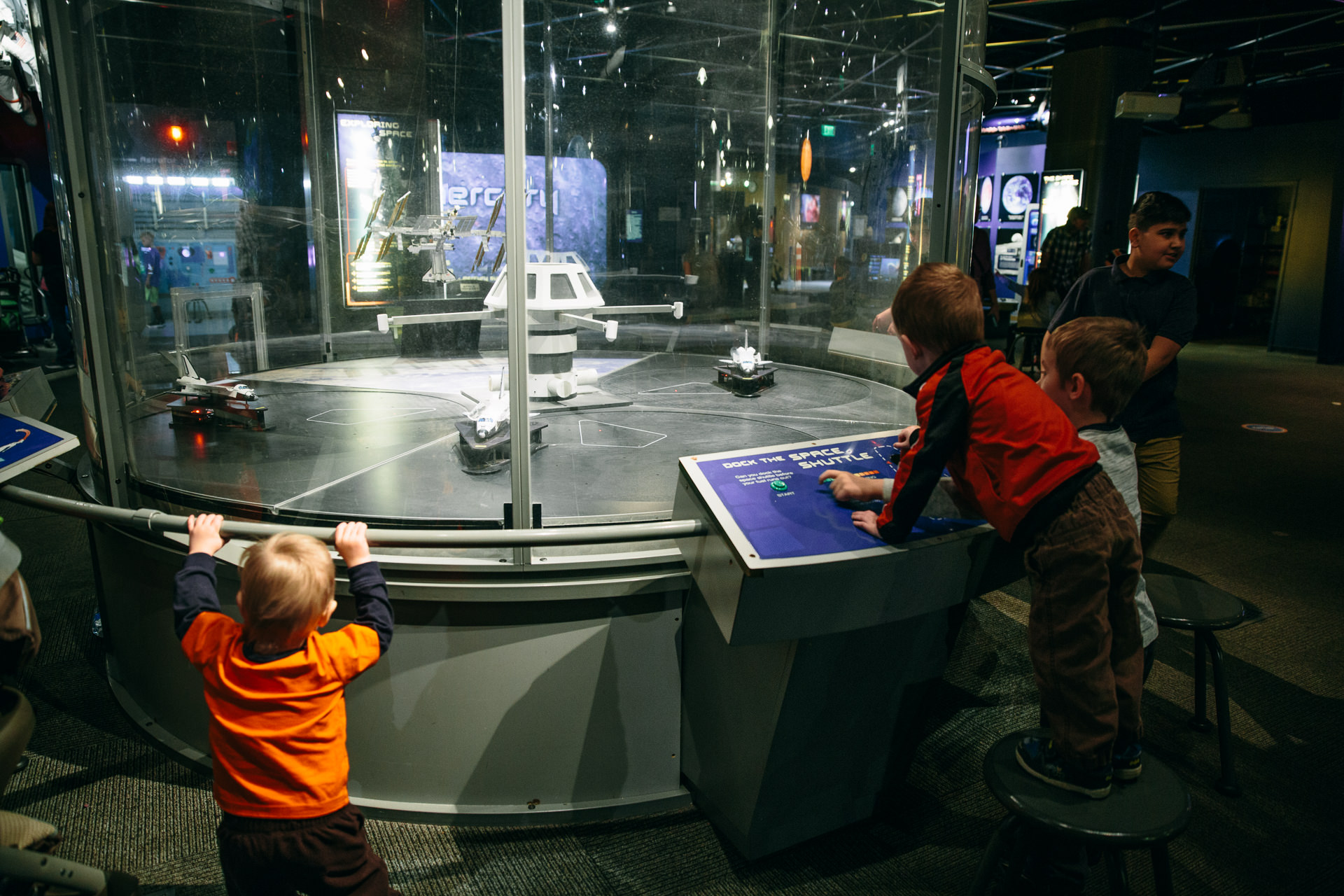 Space Odyssey
The first and foremost attraction on our list is the Space Odyssey. To be straight with you, I'm a huge fan of space and the universe in general, and if you're simply like me, then this would be one of the best places for you to explore.
Right with entering in the space area, you'll be able to check out some of the most notable galaxies in the universe.
Furthermore, there's a project available, displaying all of the planets in our Solar system thoroughly. Moreover, a guide is always available there to inform you about interesting facts that occur in the other worlds that are part of the Solar system.
What's cool here is that you'll be able to participate in live exhibitions. This is a place where a so-called "museum scientist" does experiments, showing what would be the temperature on Pluto. For the curious ones, warm days on Pluto estimate an average temperature of – 324* F. Quite cold, don't you think? And keep in mind that this is the temperature on warm days. If winter comes to Pluto, there would probably be a freezing period featuring temperatures below – 500* F. Simply put: it's freezing.
Other cool stuff, you can explore in the Space Odyssey would be the VR set at the beginning of the area. You'll be able to play some fantastic games such as Tennis; Glider Island; Google Earth VR; Job Simulator; Plank Not Included; To the Top; V-Racer Hoverbike; Awaken and more.
This area is definitely suitable for kids and adults. It's definitely worth paying a visit.
Discovery Zone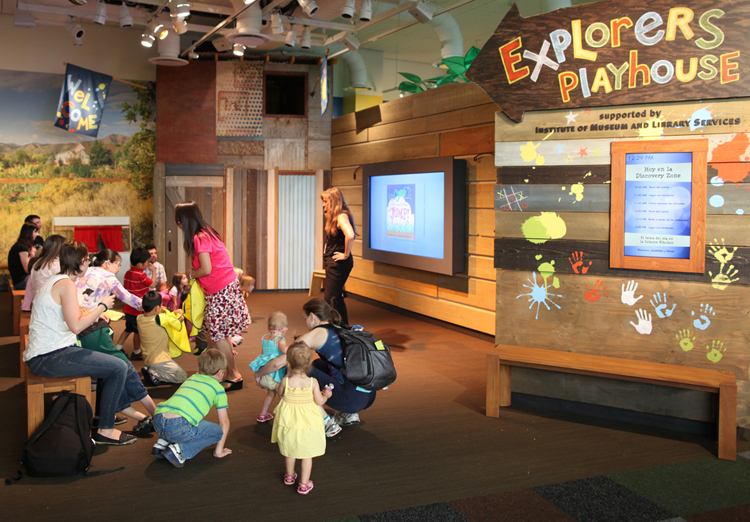 The discovery zone is literally your time portal to Earth 2 million years ago. This would be the perfect place for those who are keen on fossils and dinosaurs. The area is targeted for kids under 5, but as far as I know, there isn't a problem for older kids to entertain themselves either.
With your entrance, you'll be faced with a colossal T-rex dinosaur that definitely creates a freezing moment in your heart. Moreover, there is a sand-bordered area where kids can play with fossils and entertain themselves.
There's even a cave available where children can play and take photos. This zone is definitely worth visiting and forms one of the primary attractions of the museum.
Expedition Health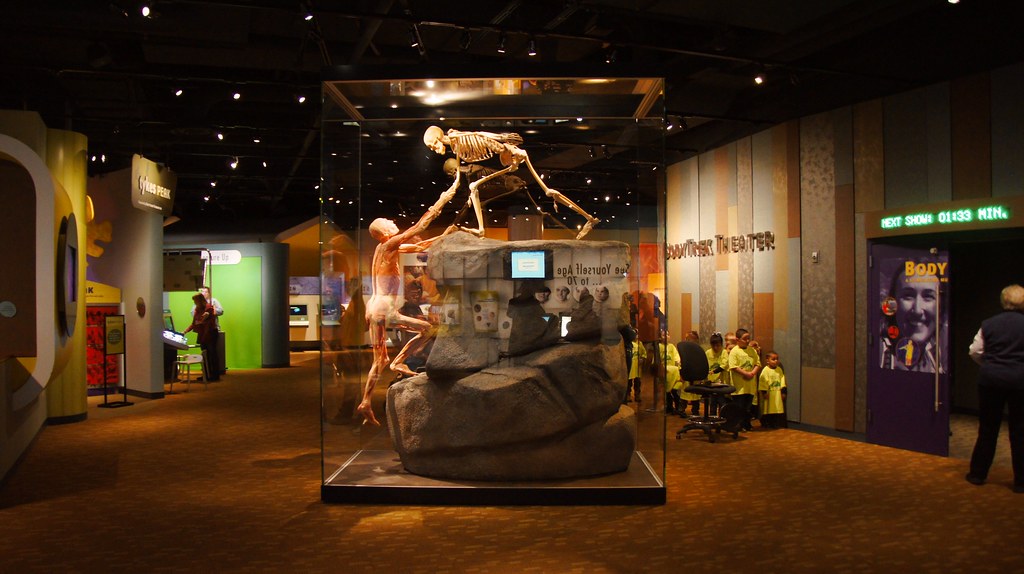 For those who are doctors and surgeons, this would be a fantastic exhibit to explore. With your entrance in the Expedition Health zone, you're given a card with which you can create a personal profile on one of the signs-in computers. The card simply measures your health rate when you are participating in some of the various health activities.
For example, you'll be able to ride a bicycle and measure your heart rate after, which is pretty cool. The best part of this zone is that there is a screen that shows how your skeleton moves with aging. And this is simply awesome. Who doesn't want to fast-forward 30 years from now and see how it looks.
That's an attraction that gets quite a queue in front of the Expedition Health area. And if you go to the museum in a rush hour, you'll have to wait for a while to see your "future and older self."
The Expedition Health area is even suitable for kids. There is a section featuring rocks where kids can climb and explore.
Wildlife Exhibit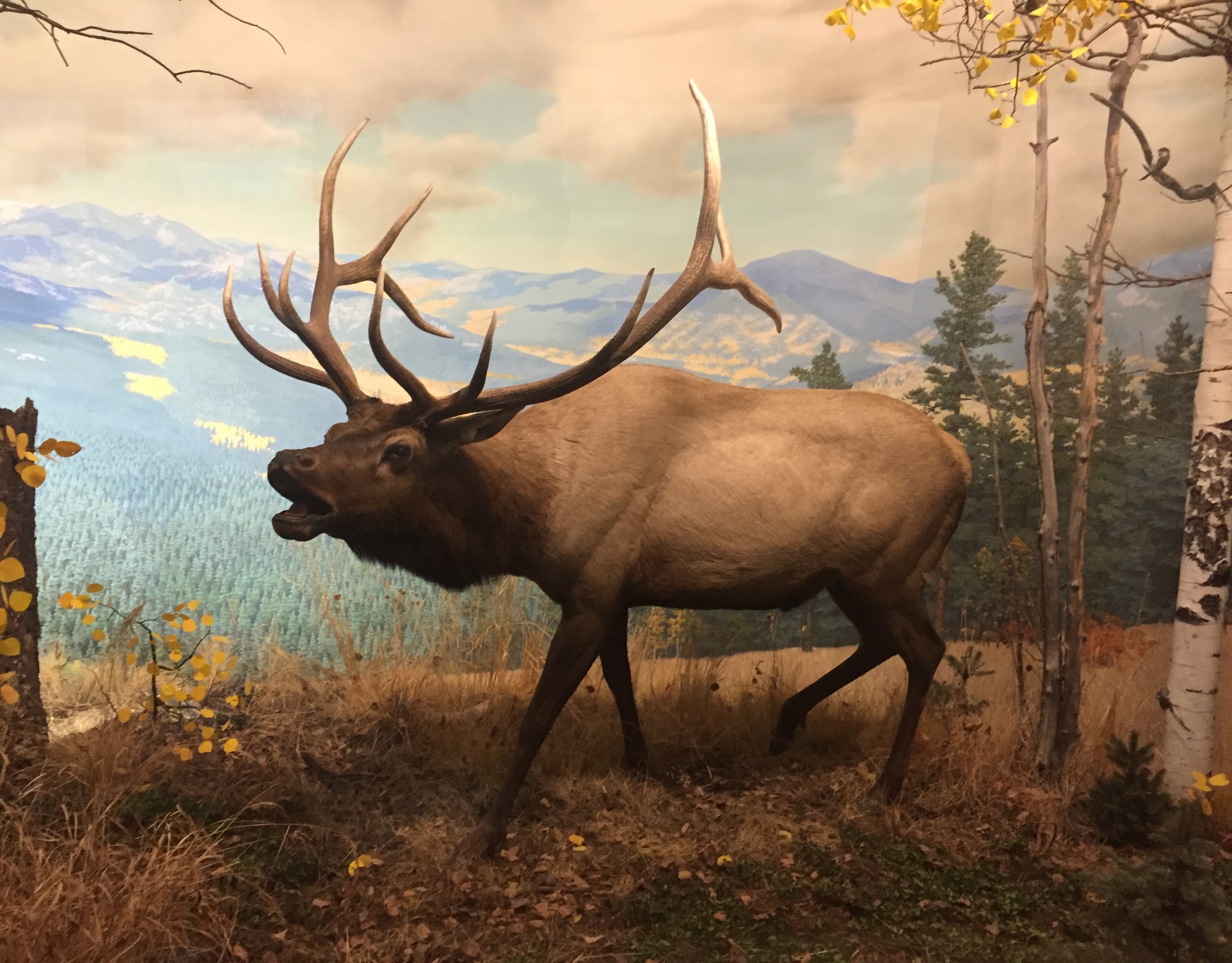 Indistinguishable from real animals, the exhibits in this area will keep you entertained for hours. There are over 90 different species that sort out different animal habitats you can explore in the Wildlife Exhibit area. Some of the incredible animals that can be seen in this zone are grizzly bears, Alaska bears, elk, deer, and many more.
Half of your day will definitely be taken by this area. This is the perfect place for your kids to contemplate quite "real" animals and their habitats. It's definitely worth paying it a visit.
Prehistoric Journey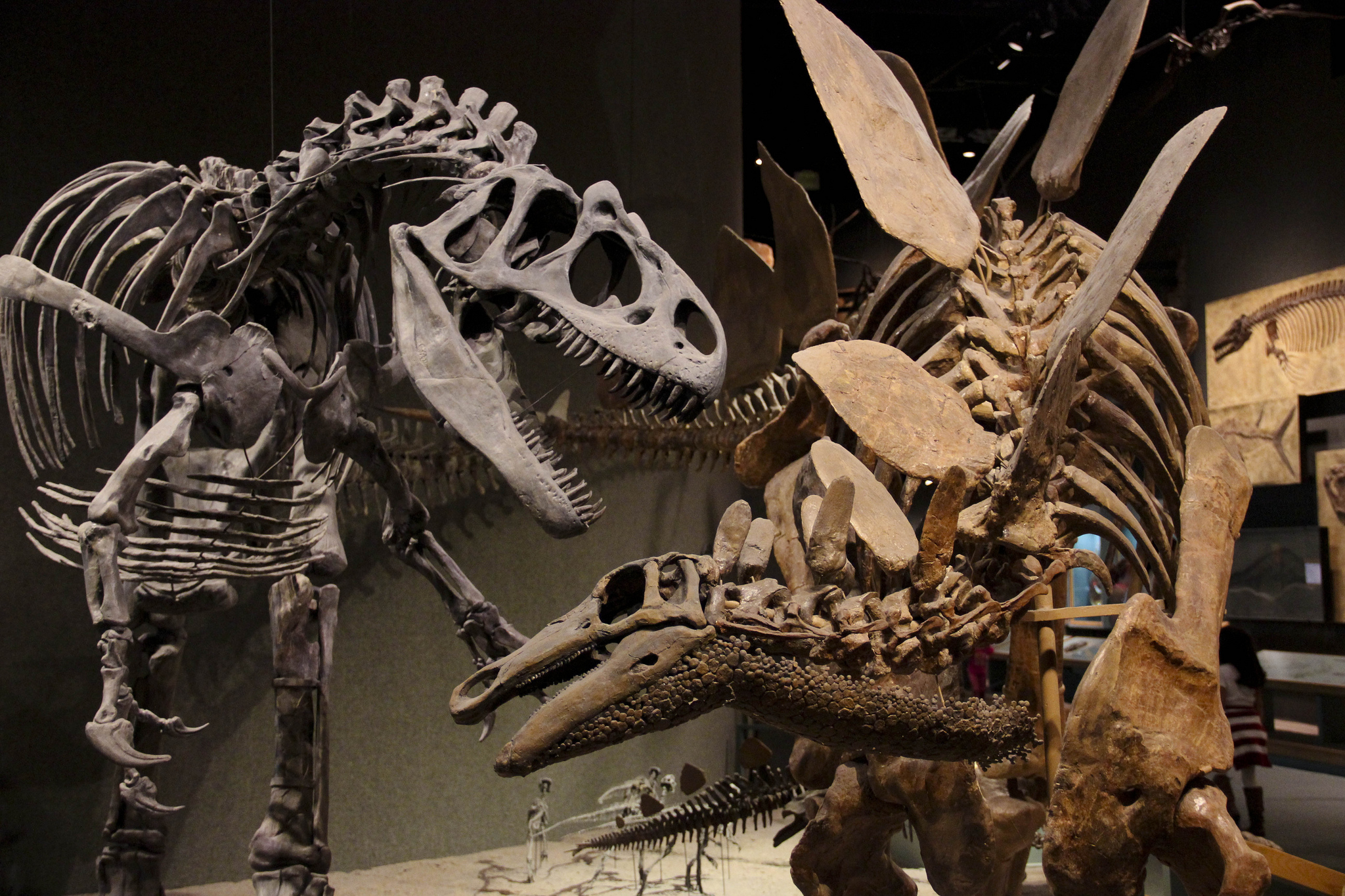 Quite similar to the Discovery area, here you'll be able to travel back in the past and see a vast amount of dinosaurs. This is quite a large area because the Denver museum has a couple of floors dedicated only to the Prehistoric Journey zone.
What's unique about this area is that at the entrance, you're welcomed with a presentation about Earth's life and formation. Walking through the exhibit will allow you to contemplate dinosaur after dinosaur. Each one with a different origin and size. Frankly, they're quite huge, and you might feel like an ant compared to some of the exhibited dinosaurs.
What makes this area unique is that it shows you a lot of useful information about the Earth's plants and living conditions. For example, you'll learn how climate is used to change during prehistoric periods.
Nearing the end, you can witness scientists cleaning and preparing bones for other exhibitions. Your kids will definitely love this place since they're allowed to touch and ask questions about fossils and bones they are interested in. Additionally, the staff is very kind and knowledgeable, answering every single question you might have in your mind.
This Denver Museum's attraction is definitely a place that deserves a visit.
Gems & Minerals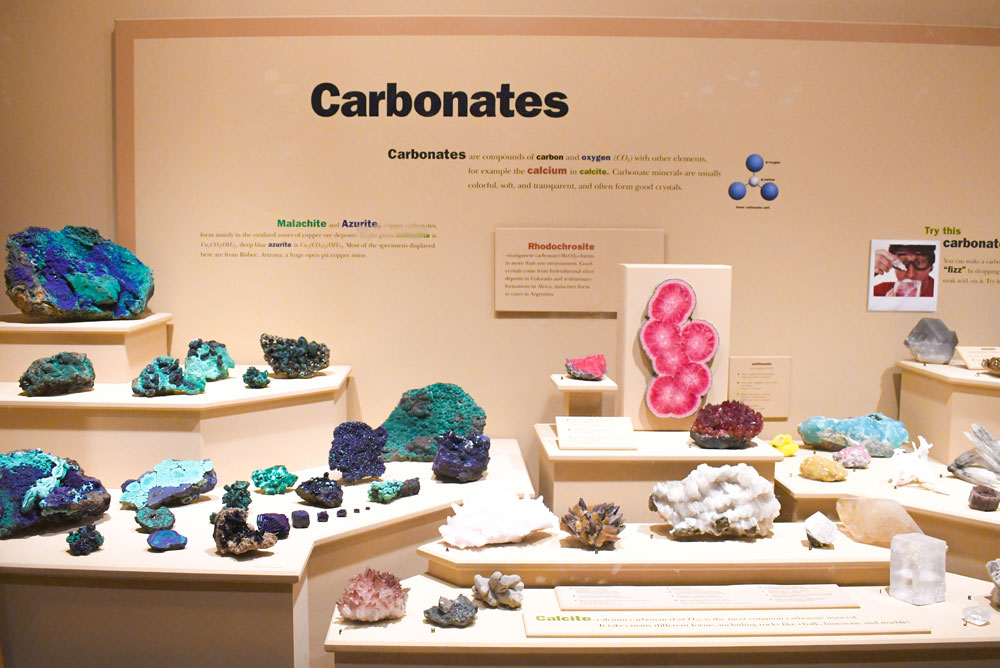 If you are keen on archeology, this would be a paradise for you.
There are countless exhibits in this area, including gold, diamonds, and other different gems. Your kids can touch, explore, and ask questions about each and every kind of jewel.
The cool thing here is that you can observe a cave full of diamonds through a glass window. There are gems and minerals from all over the world, each and everyone with a different origin. This is the place that will absolutely leave you with a jaw-dropping impression if you're a gem collector.
North American Indian Cultures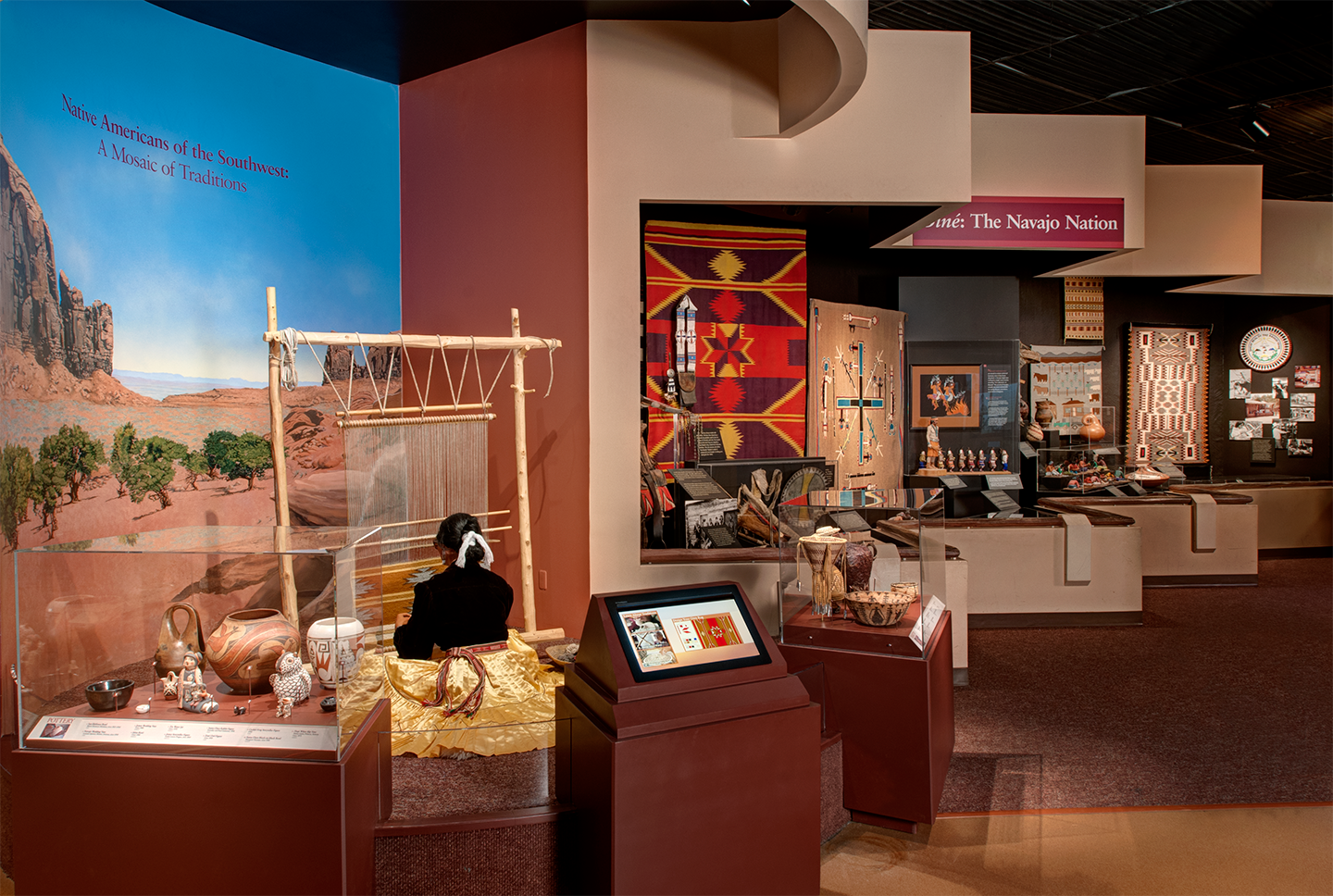 Does Native American or North American Indian culture and history make your heart beat faster?
If so, in this section, you'll be able to explore ancient Indian clothes, food, culture, and shelter. You'll get an in-depth picture of how Indians used to live back in the days. There are even renovated shelters where kids can go in and have fun.
Another cool feature you can do here is to watch videos or listen to the staff telling stories about the North American Indian cultures.
This zone is definitely worth paying a visit.
Egyptian Mummies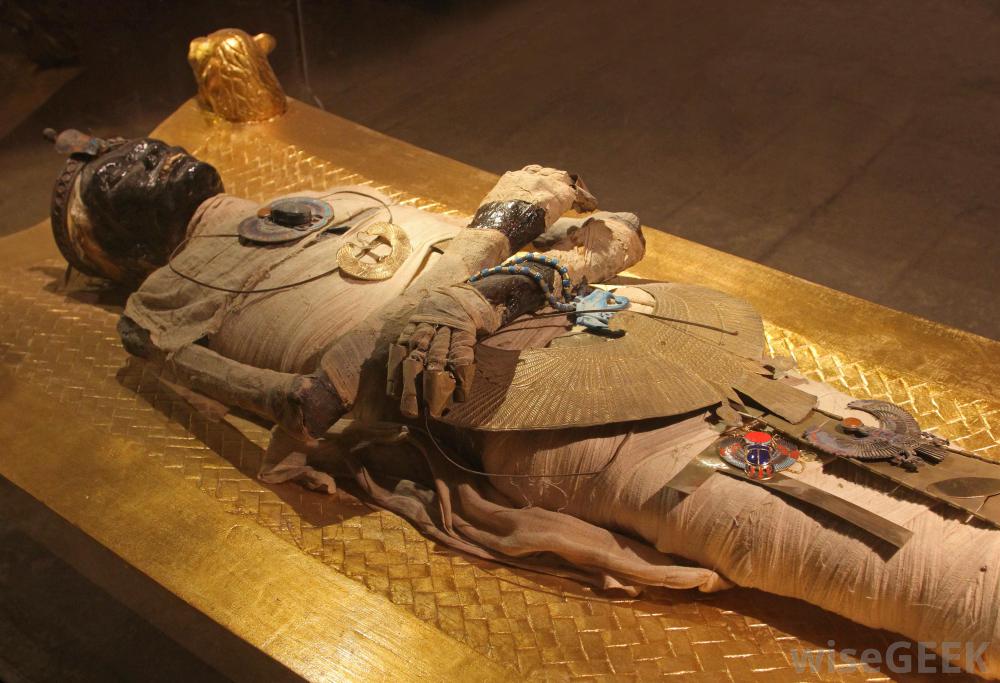 What about mummies? Are you keen on the movie "The Mummy?"
If that's the case, then you'll definitely fall in love with this place.
There is even a smart touch table where you can unwrap a mummy and see the details that make it up. What's more, is that you can check animal mummies. I bet you haven't heard about that before. It's a new feature in the Egyptian Mummies section, and it's definitely an awesome one. The animal mummies are quite fascinating and will leave you highly impressed.
The Egyptian Mummies area is also one of Denver Museum's most popular attractions, and it is absolutely worth a visit.
Elves and Gnomes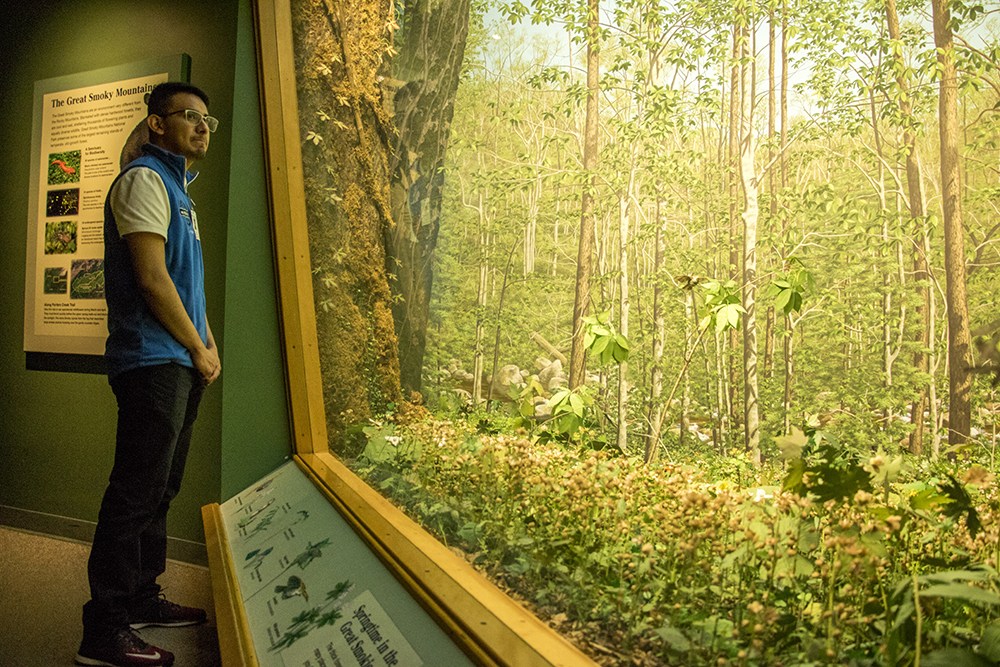 Even if you have had time to go through all the museum's exhibits, you'll still be entertained by the elves and gnomes hidden throughout the whole building.
The first one, you can find is near the escalator. After that, make sure you head to the reception for a guided manual about the rest gnomes and elves. This is definitely a task to keep your kids entertained while you're contemplating the Denver Museum's top attractions.
IMAX Theater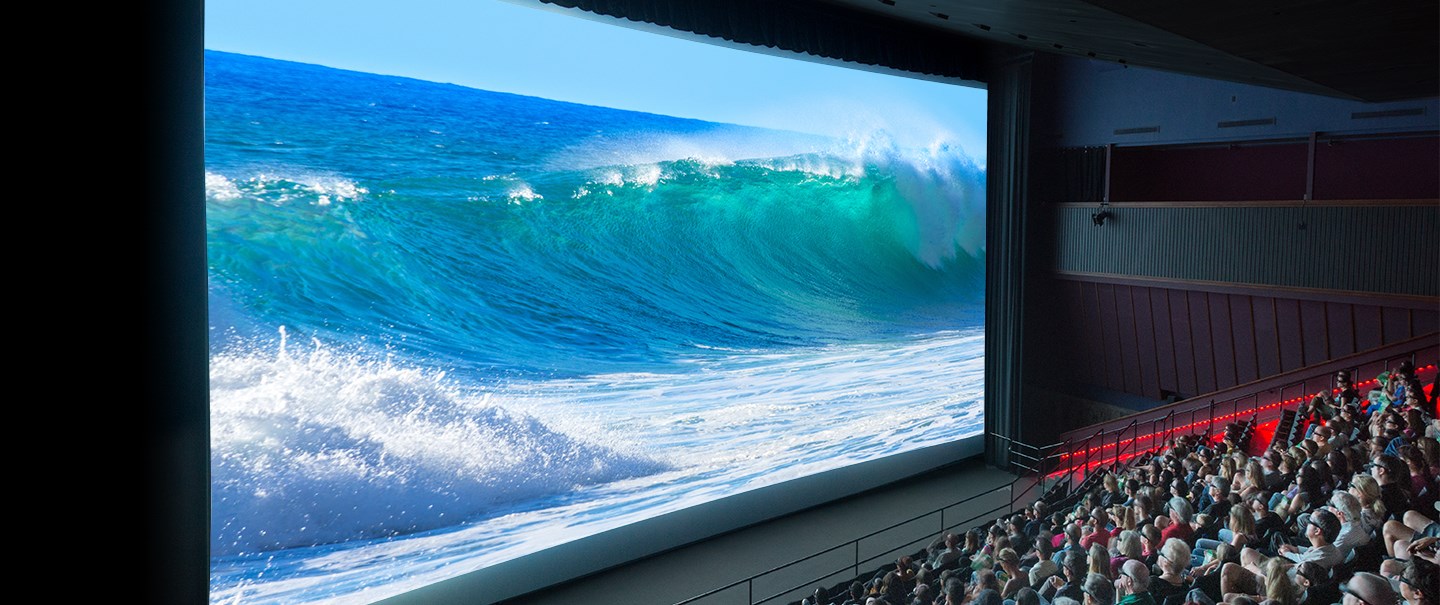 You've gone through the main attractions and exhibits in the museum? And you want to chill out and watch a movie? That won't be a problem for the Denver Museum since it features an IMAX theatre. You'll also be able to watch some incredible videos while your kids are exploring the vast museum or the other way around.
Typically, the price of the IMAX theatre is not included in your check-in cost when you enter the museum. So you'll have to pay additionally.
The IMAX theatre is an option that will definitely keep you and your kids entertained.
Changing Exhibits
A cool thing that the Denver Museum of Nature And Science features are a hall with rotating exhibits that continuously change throughout time.
Every new show they put on definitely entertains any adult and kid.
One of the best exhibits that are displayed in the hall is the Mindbender Mansion which is full of puzzles, some of which are quite hard, to be honest. You can simply head to the Denver Museum's website and check what will be the next attraction to be featured on this hall of rotating exhibits.
The Changing Exhibits area is absolutely worth it if you have already gone through the main attractions of the museum.
3rd Floor Balcony
Once there's nothing left for you to explore, you can simply head upstairs to the balcony of the 3rd floor. There you can contemplate the astonishing city park views.
The Denver Museum of Nature and Science is an awesome place that offers incredible exhibits for you to explore. It's definitely worth it, and it will leave you highly impressed and entertained.
Takeaway
Here you are, the best things you can possibly do in Denver Museum of Nature and Science. Whether you're coming with your family with kids or planning to explore the museum, this guide is here to help you master this museum inside out. So that you don't miss a single thing during your visit.