Hiking provides numerous benefits, both physical and mental. It makes us happier while making our bodies stronger and our minds clearer. Hiking for beginners may seem overwhelming but with proper research about your upcoming trip, you sure will enjoy your first immersion on the utmost beauty of nature. 
Here is a rundown of things every beginner hikers must know.
Find a hiking buddy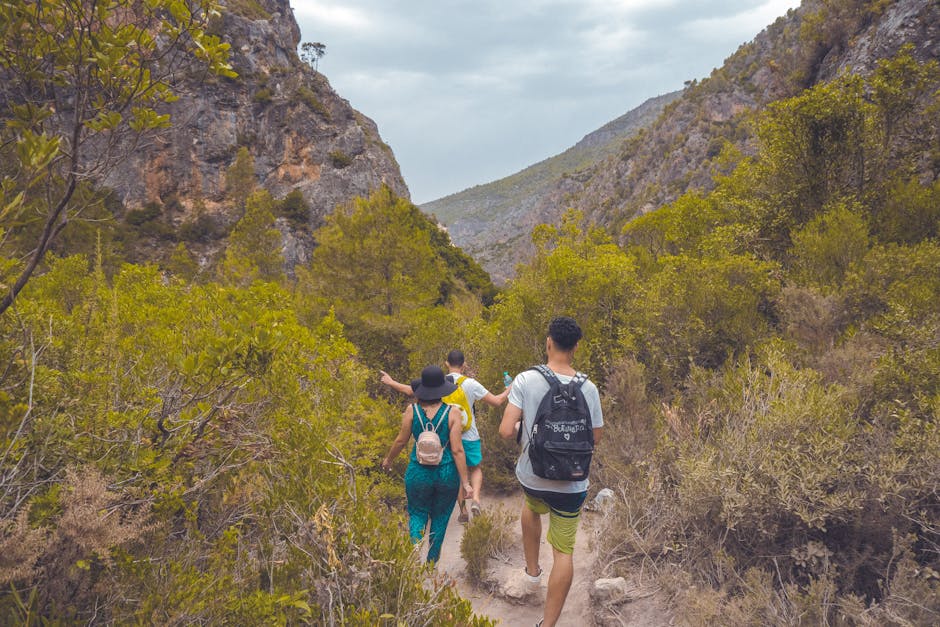 Experienced hikers are always happy to share their tips and experiences with new hikers. They know how hiking feels like for beginners. Many would gladly spend time to bring you to their favorite trails too. If you have friends who like hiking, ask them to join you on a trekking trip. 
You can also join hiking clubs in cities and towns or in some online groups of hikers where you can find hiking buddies. These clubs and groups do hiking outings from time to time. 
Hiking alone is okay. However, since you are still a beginner, it is best to have someone to keep you company and lend you a helping hand when you get hurt, lost, or encounter an emergency.
Choose Your Hiking Route and Familiarize Yourself With the Trail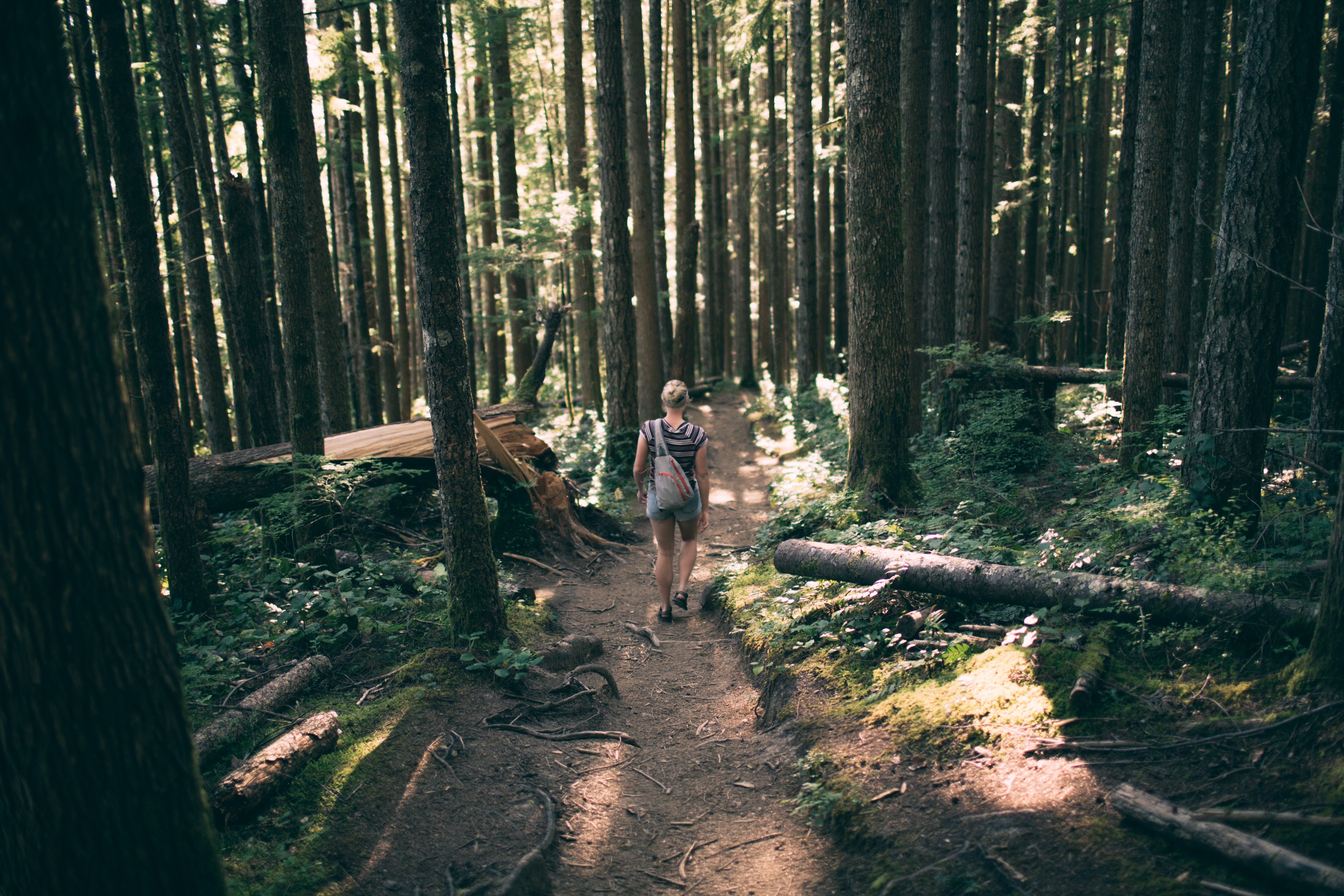 Hiking for beginners needs careful choice of hiking route. It is recommended to start on a small, short-distance trail. Consider the following when searching for the perfect hike destination:
Your honest assessment of your fitness level

Amount of time you are willing to hike in and out

Average distance (miles per hour) you can hike

Amount of elevation gain (it is recommended to add one hour to your trip for every 1,000 feet of elevation gain)

Season and weather

Logistics
After selecting your route, search for its map as well as the important details you need to know to familiarize yourself with the trails. Take note which trails are loopy and intersecting. Look for spots to take your lunch too, and the ones with a good nature view.
Check the Weather
Backpacking for an awesome hiking adventure needs good weather. To maximize your outdoor experience and fully enjoy the beauty of nature, make sure to check the weather forecast on the scheduled date of your hike. Doing this gives you an early idea of what to pack, how to dress, and what to expect on your upcoming trip. 
If the weather is expected to be awful, change your plans such as your hike date instead of proceeding to it and sacrifice your own safety. 
Pack Your Backpacking Clothes and Shoes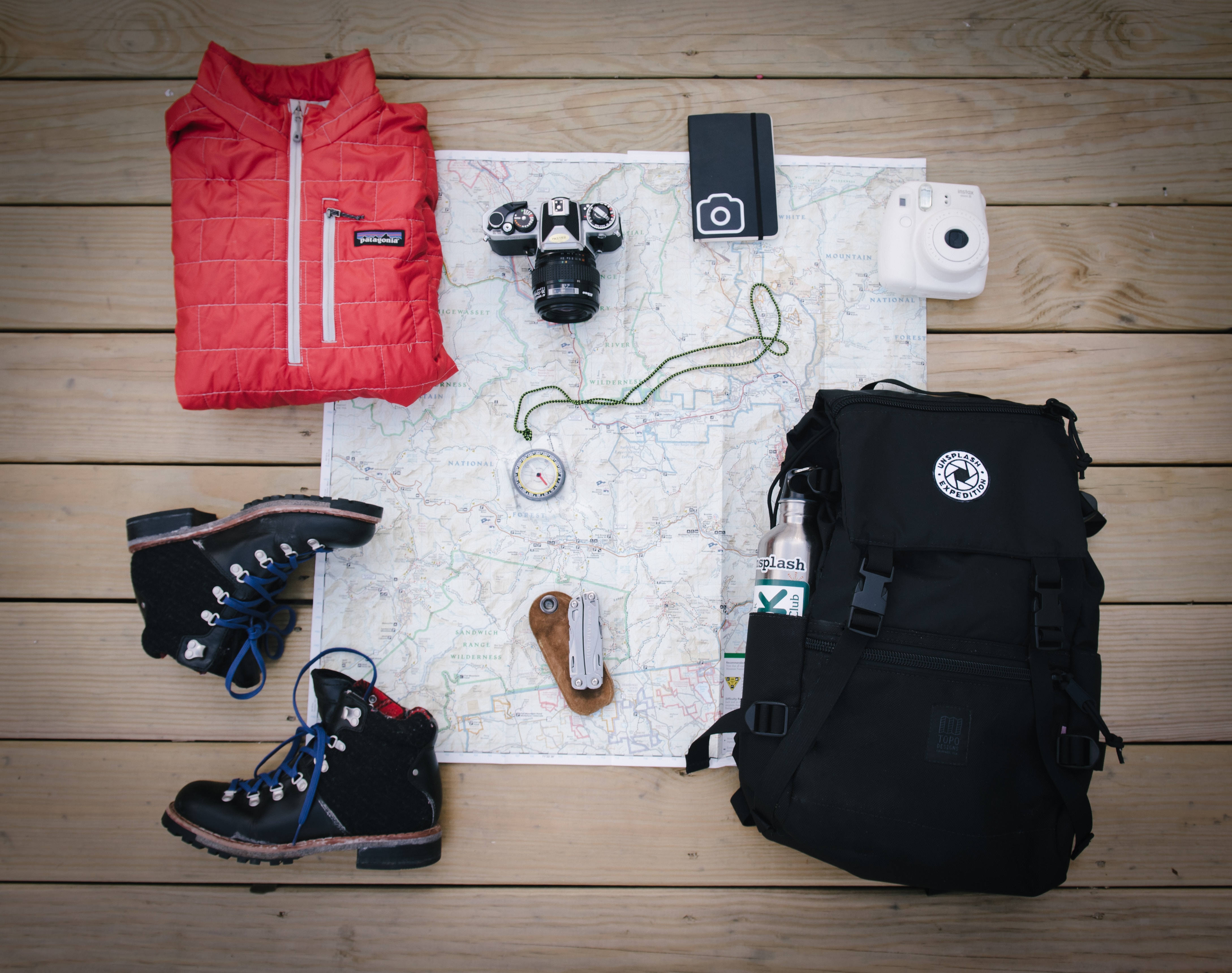 Proper clothing and footwear are valuable keys to a comfortable hiking experience, especially for beginners in hiking. Remember, function over fashion. 
Pick the garments that suit the temperature and weather and are quick-drying and moisture-wicking. Cotton fabrics will make you feel sweaty during hot weather and chills when it turns cold so avoid wearing anything with cotton, as much as you can. 
For your footwear, it is better to invest in quality hiking shoes and socks. Avoid heavy leather boots and cotton socks. Consider also the terrain that you will walk on. Wear lightweight and low-cut footwear on trails that are well-maintained and with fewer hurdles. For rugged and rocky trails, durable hiking boots are recommended.
Here is a list of the recommended hiking clothes and footwear to help you choose:
Clean set of moisture-absorbing underwear

Clean, moisture-absorbing t-shirt or tank top

Quick-dry pants/leggings/shorts (waterproof if during rainy season)

Long sleeve shirt or pullover (for sun and mosquito protection)

Warm, lightweight jacket or vest (waterproof if during rainy season)

Gloves or mittens

Warm hat or beanie

Synthetic or wool pair of socks

Hiking boots or shoes
Pack the Backpacking Ten Essentials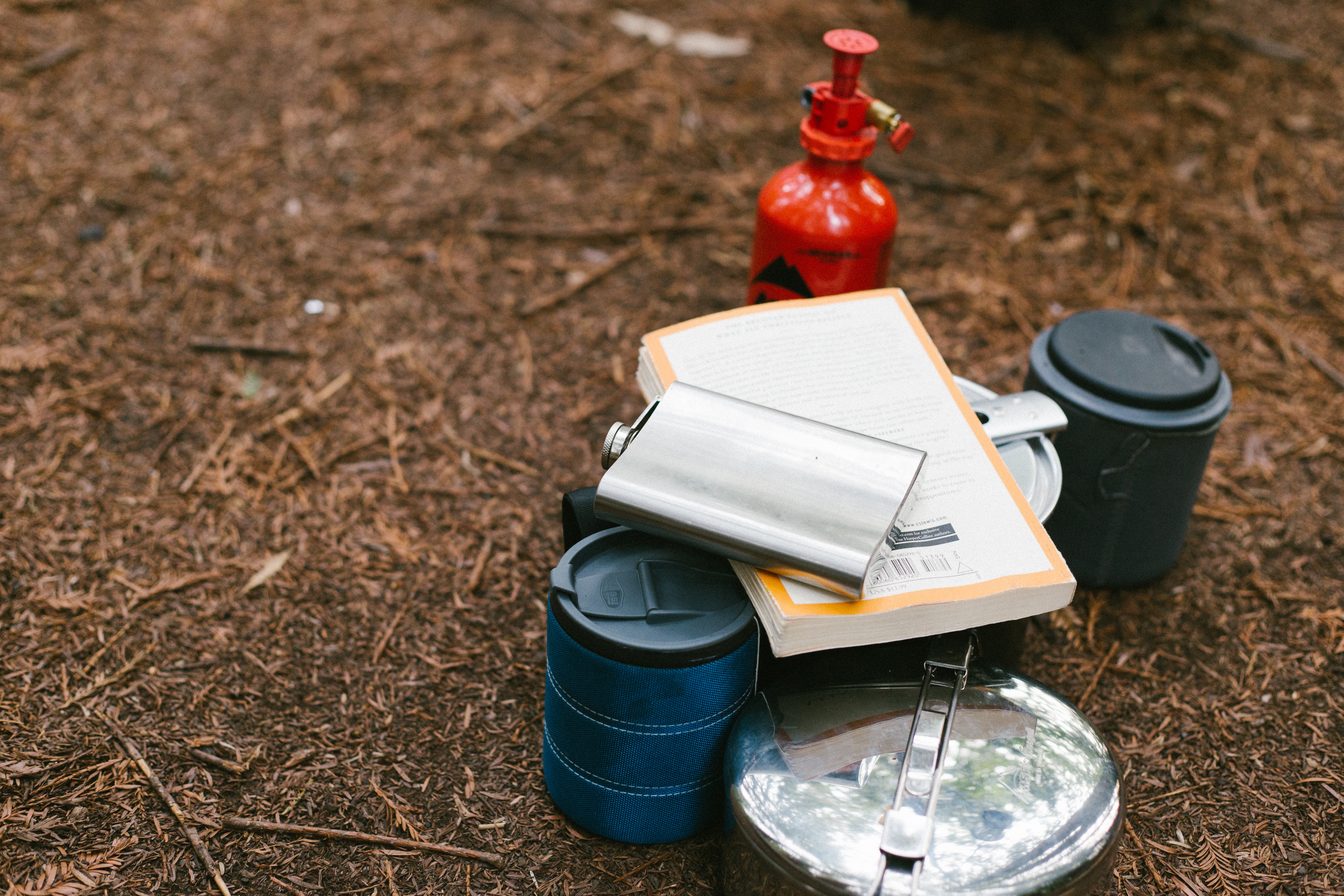 The "ten essentials" have become a survival backpacking essential of many experienced backpackers for years. As a beginner, packing it will greatly help you in your first hiking trip. 
Here are the things included in the list: 
Navigation (map, compass, GPS devices)

Illumination (headlamp/flashlight with extra batteries)

Sun Protection (sunglasses & sunscreen)

First aid kit (with foot care, insect repellant)

Gear repair kit and tools (including knife)

Firestarter (waterproof matches/lighter/candle)

Shelter (tent/emergency bivy)

Nutrition (extra food)

Hydration (extra water)

Insulation (extra clothes)
Plan Your Backpacking Meals
You need to pay extra attention to your hiking meal plans because your food and water needs will surely increase than your usual consumption. Consider the length of the trip, the quantity of food and beverage you will need, how you will consume them, and if you will need some food-related tools.
For a day trip, perishable foods like sandwiches are okay, just bring a cold iced pack to properly keep and chill the food. Lightweight and nutritious non-perishable foods are highly recommended for a backpack hiking trip. Here is a list of food ideas for your first hiking trip:
Energy bars (preferable nut-based)

Trail mix

Fresh fruits that do not need to keep refrigerated (such as bananas and apples)

Freeze-dried fruits and vegetables

Ready to eat salad pouches

Dried jerky (salmon or meat)
There are also many freeze-dried backpacking food for day hikers available in the market, they are lighter and easier to eat, but are more expensive than buying food in grocery. 
Moreover, bring enough water containers to keep you hydrated during the trip. Bring water chemical treatments also to purify the water from any water source around the area, to make sure they will be safe to drink.
Also, bring the necessary kitchen and eating supplies such as kettle, cooking pot (if you think they are needed), plate, cup, and utensils. Add a small sponge, disposable wipes and liquid soap too for your dishwashing and handwashing necessities, and garbage bags for proper disposal of your trash.
Pack As Light As You Can
It is a general rule in all backpacking trips to pack your things as light as possible without, of course, forgetting or sacrificing the necessary items. Opt for the lightest possible version of each item. Travel size tubes and containers are now available everywhere for easy packing of travel essentials.
Stay Safe And Secured
The safety and emergency kits on your ten essential systems are not enough to keep you safe and secured. Hiking can be dangerous for beginners, but it surely is a fun activity when you make take proper care and precautions. Let someone not on the hike know your hiking trip details (itinerary and time schedule). That someone will serve as the contact person in case a mishap happens. 
Save As Much Energy As You Can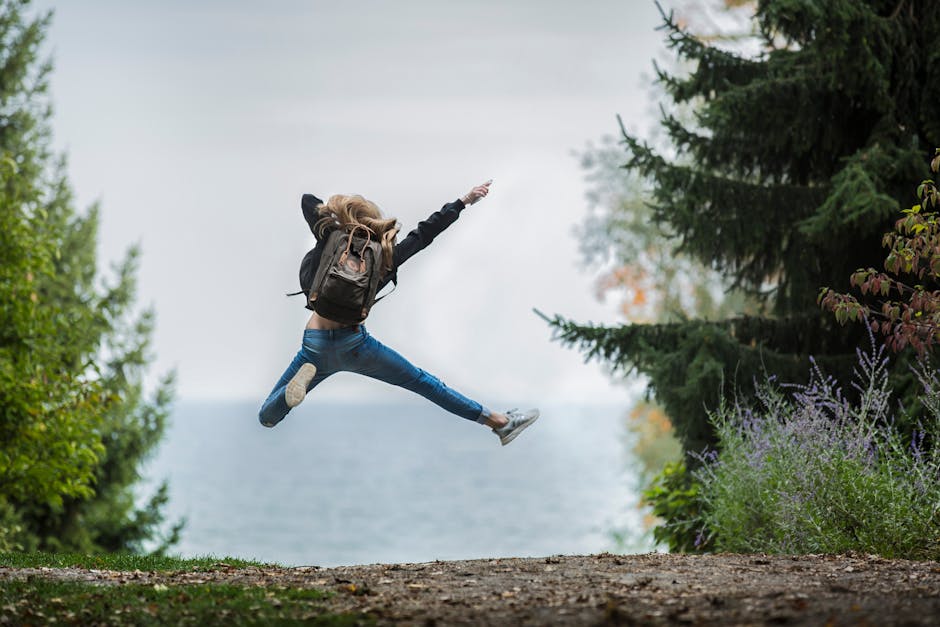 Hiking is a high energy-consuming outdoor activity. Since this is your first hiking trip, avoid overusing your energy right at the start of the trail, you do not want to see yourself too tired to continue and finish the hike later. Pick a certain pace for yourself and maintain it throughout the journey. You will need more energy on the uphills so better save them there. 
Respect Your Fellow Hikers, As Well As The Nature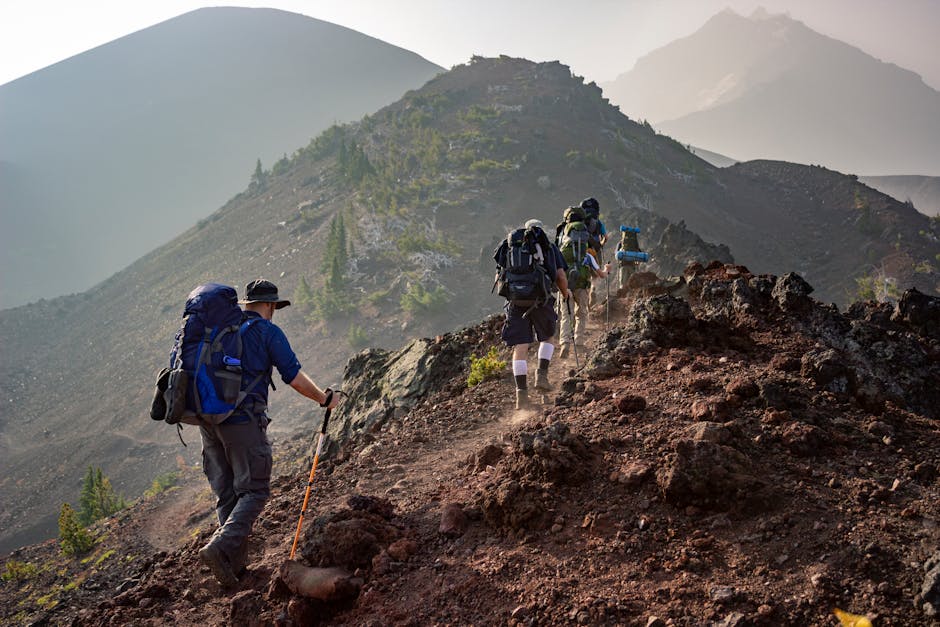 Make your first hiking experience more memorable by following the rules of the trail and being nice to your fellow hikers. Your future hikes will become more enjoyable once you practice this habit on your first experience. 
And of course, respect our mother nature. The views are beautiful and calming, right? Do not destruct any trees or any natural species, and leave no trace of your belongings and trash before you hike out. Help your fellow outdoor enthusiast maintain the beauty of your chosen hiking destination. 
Takeaway
Hiking is both exciting and worrisome for beginners. But worry no more! This guide is here to help you with your preparation and guide you on your journey. So, it is time to prepare your backpack now and make the most out of your first hiking adventure!