White sands, turquoise waters, bath-warm seas, swinging hammocks, and cool coconut drinks – all of that and more awaits on the world-famous Thai islands. Who wouldn't want to find their own corner of such a paradise? Why wouldn't you want to while away whole vacations snorkeling through resplendent reefs and topping up the tan?
If you're wondering where to go in Thailand in the tropical seas of the south, then be sure to read on. This guide is all about seeking out the hidden, lesser-known Thai islands getaways.
It ranges through the karst bays of the Andaman Sea. You'll be taken into the glistening waters of the Thai Gulf. And there's a chance to go island hopping along the Cambodian border, too, where the Thailand beaches look plucked straight from Robinson Crusoe. Let's get started…
1. Koh Lanta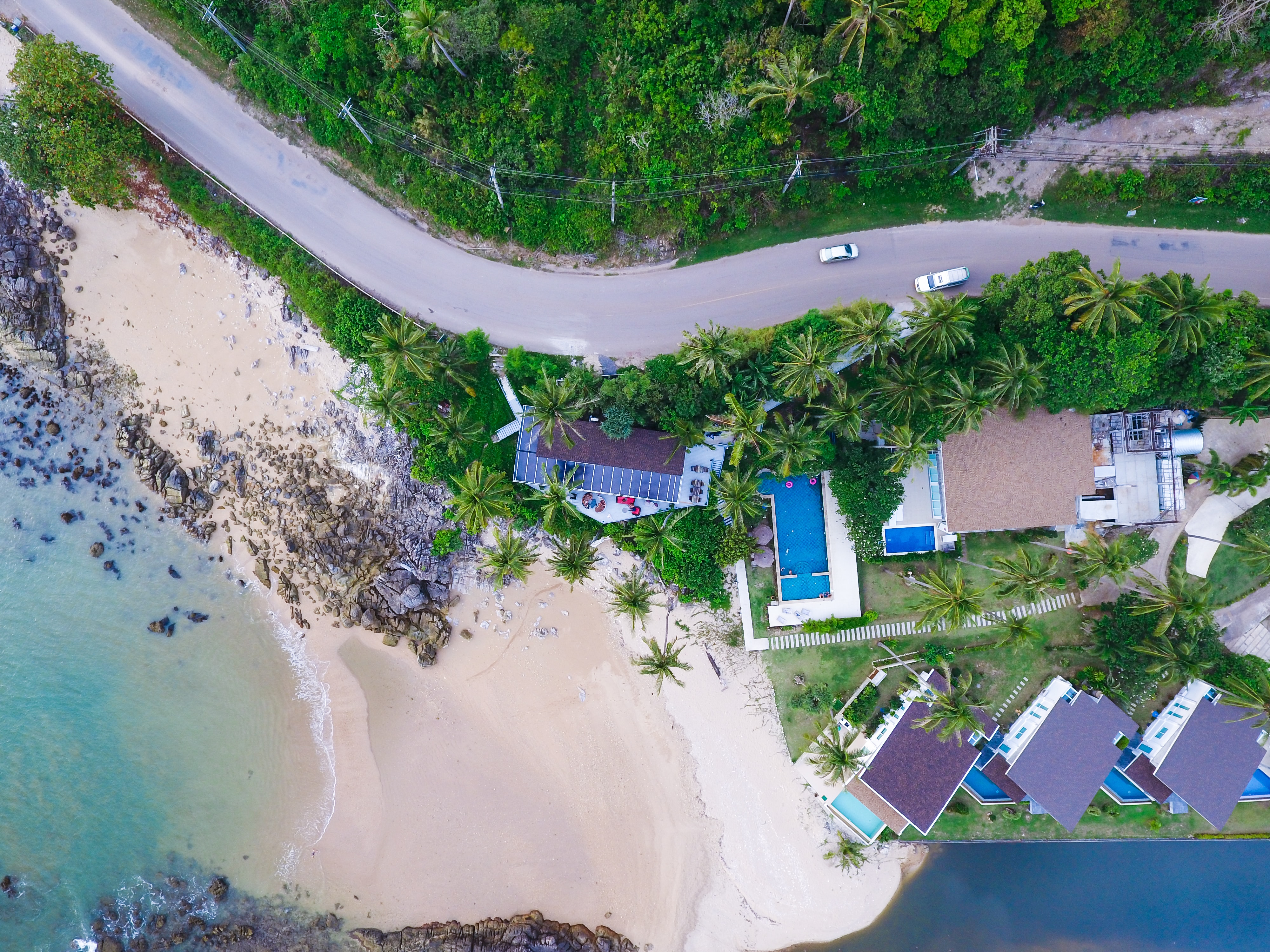 Shaped like a curled finger pointing southwards to the Malay border, Koh Lanta stretches from the edge of the Krabi region into the heart of the Andaman Sea. It's sat on the west coast of central Thailand, some two hours by ferry from Phuket. It's one off the better-known off-beat Thai islands destination on this list. However, it still comes laced with plenty of beaches where you can go to chill without the crowds.
For real seclusion, you'll probably want to head to the more luxurious resorts that cling to the southern bays. They tend to be a little pricier than the hotels up north. They sit above gorgeous horseshoe beaches like Kantiang. For something a little livelier, you could aim to the backpacker hub of Klong Khong. There, bamboo bars and fire-pit parties get going after dark.
Even further up the shoreline is the seemingly endless stretch of sand known as Long Beach. That's a chilled haven. A couple of family hotels fringe the island there. Nearby Relax Bay is another hidden gem that's got romantic sunsets aplenty in the dry season (November to March). Go there to find your very own sunbathing spot amid the sea pineapple trees and granite boulders.
2. Koh Jum (or Koh Pu)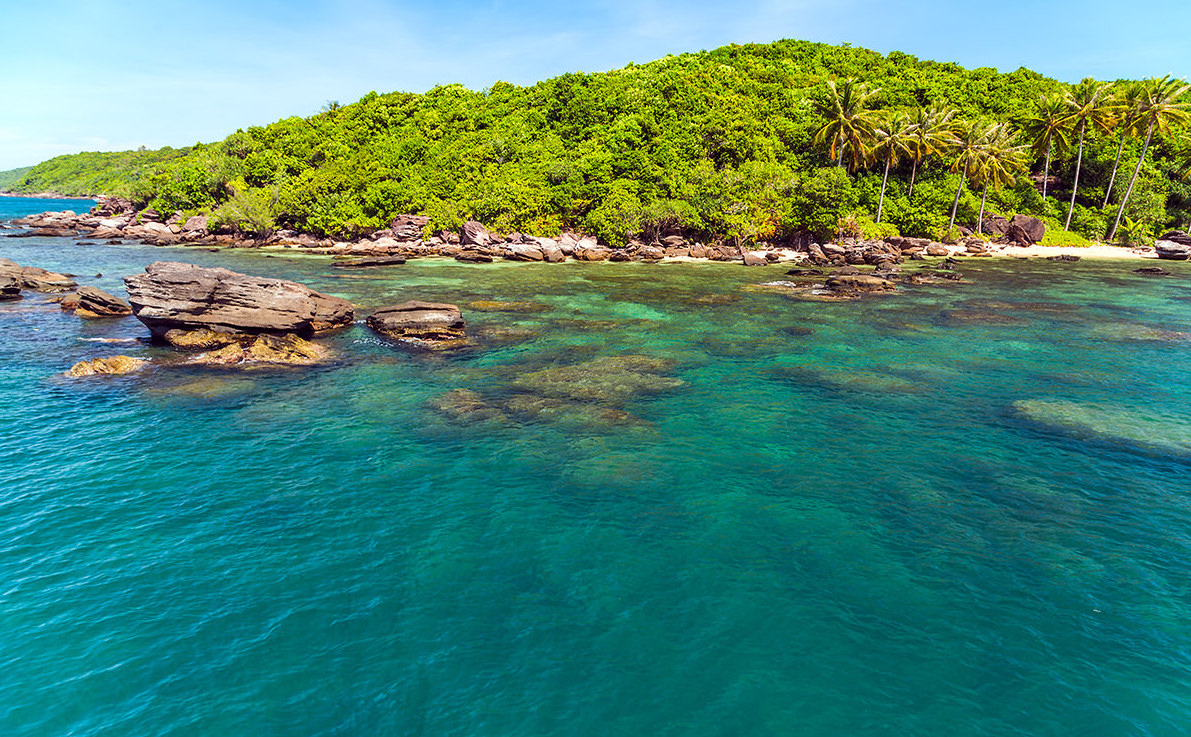 Shh – don't tell a soul about this hidden paradise in the Andaman Sea! Local Thais and the irregular visitor to its shores will tell you how it's one of the best kept secrets of all Southeast Asia. It sits between Koh Lanta and the bustling ports of Krabi town, which makes it surprisingly easy to access. However, there's hardly a single village on the island. Just a small port welcomes folk on Koh Jum's southern end. Meanwhile, most visitors will be asked to hop off the ferry onto a longboat to be transferred directly to the beach.
Talking of beaches…the sands here are simply divine. The best run along the western shore. They squiggle beneath the jungles and the forest-clad hills and come backed by the occasional bamboo-built resort hotel. But there's hardly any other people in sight, and you can almost always find a spot to call your own beneath the stooping coconut palms.
Heading inland on Koh Jum is another joy. You'll find laid-back reggae bars nestled between the rubber trees on the main road. In the evenings they come alive with BBQ parties and music shows. There's also a unique mix of Buddhist and Muslim heritage here, which means a medley of tasty South and East Asian foods in the local eateries.
3. Koh Kradan
Koh…where? Yep, Kradan isn't a headliner in the mix of Thai islands. However, that's not to say it shouldn't be! Like an extended finger washed by the salty waters of the Andaman, it sits on the horizon south of Koh Lanta and west of Koh Muk. It's much smaller than both of those, but still manages to pack in some real highlights among Thailand beaches.
A little unusually for this region, there are stunning sands on both the east and west coasts of Kradan. The highlight of the lot surely has to be Aquarium Beach, though. It slopes softly down into the ocean with yellow-specked sand before extending out with a shelf hundreds of meters into the sea. You can wade and watch the small fish frolicking without even having to swim.
4. Koh Yao Noi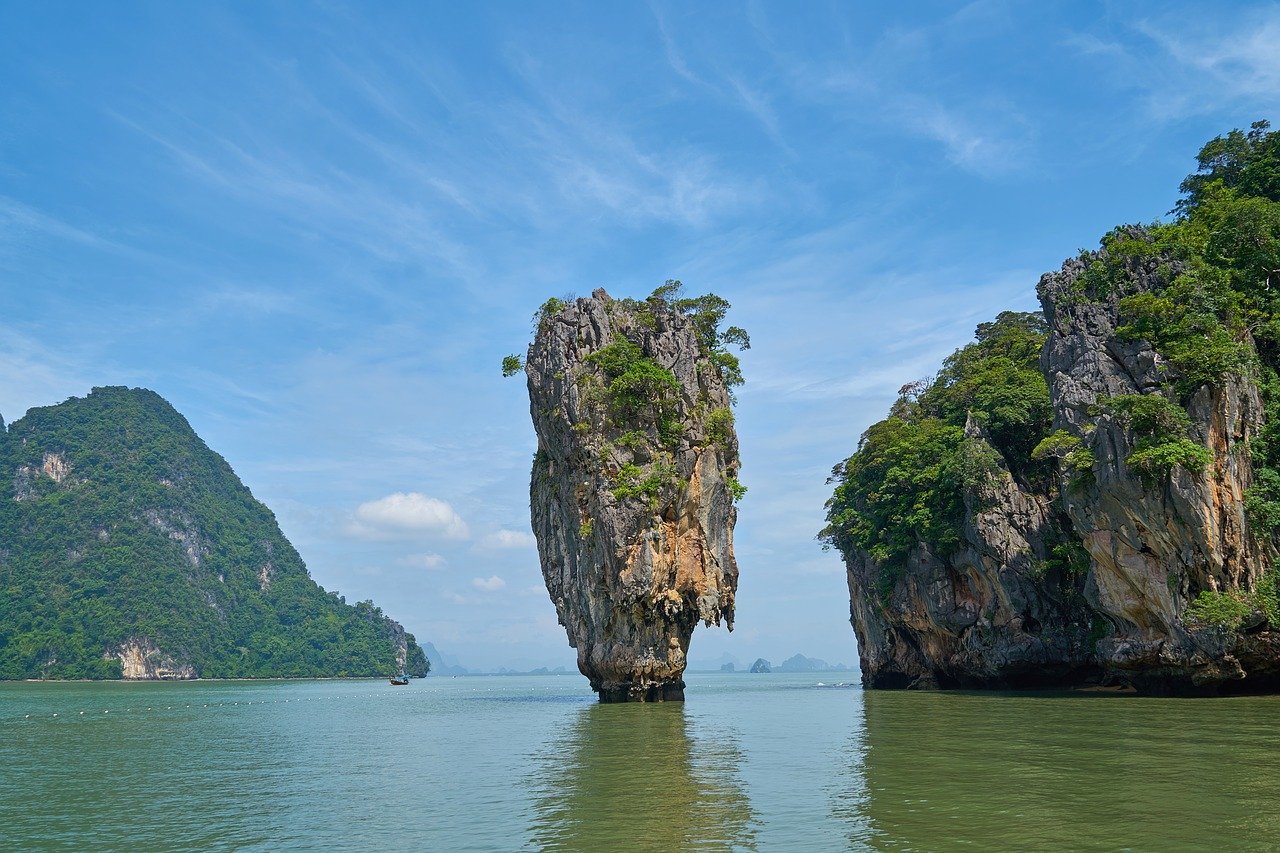 Like something out of a James Bond movie, Yao Noi rises dramatically from the emerald-azure waters of Phang Nga Bay. It's tucked neatly between Phuket's buzzing resorts and the fabled islands of the Phi Phis. Thankfully, unlike its compadres, this one's remained firmly off the beaten path, drawing much smaller crowds to its hidden bays and inlets.
In recent years, this Thai island has positioned itself as something of a more refined alternative to the nearby hedonism hubs. Yogis and sea swimmers, scuba divers and snorkelers all come to enjoy its jungle-fringed coastline. Romantic types love to while away lonely evenings on the white-tinged spit of sand that is Lam Haed Beach. There are also deluxe resorts with infinity pools hidden in the palm groves – perfect for those honeymoons or escapes from Bangkok!
The best way to reach Koh Yao Noi is by boat from the Bangrong pier in Phuket. One-way journeys from there cost around 200 THB per person. It's also possible to arrive from Krabi.
5. Koh Mak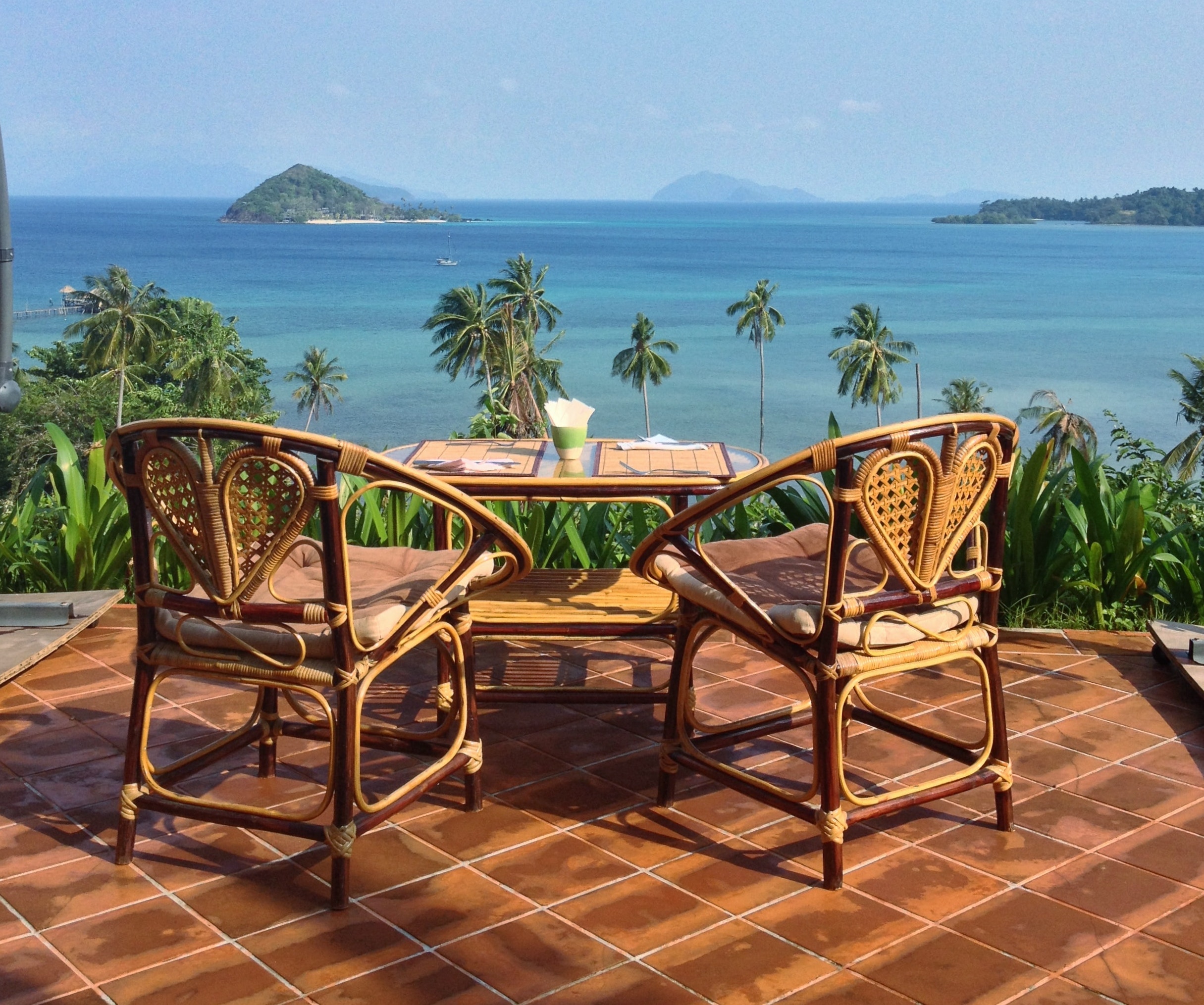 Spreading its headlands in the midst of Trat Province and the Thai Gulf in eastern Thailand, Koh Mak's a mecca for R&R. In all, the island boasts sweeping dashes of palm forest, sands strewn with hairy coconut husks and hermit crabs, and timber-built fishing hamlets where you can watch the real Thailand go by. More recently, the whole place has made attempts to construct a coastal cycle network. And divers have started coming to enjoy the untouched reefs nearby.
But what really makes Koh Man one of the best places to visit in Thailand is the remoteness of its beaches. Even the most popular run of coast at Ao Kao Beach is usually empty save for a few souls. It's tinted beige-yellow and has lightly lapping waters that are almost always warm. For sunsets, you'll want to make for the west-coast hotspot of Ao Suan Yai.
6. Koh Lipe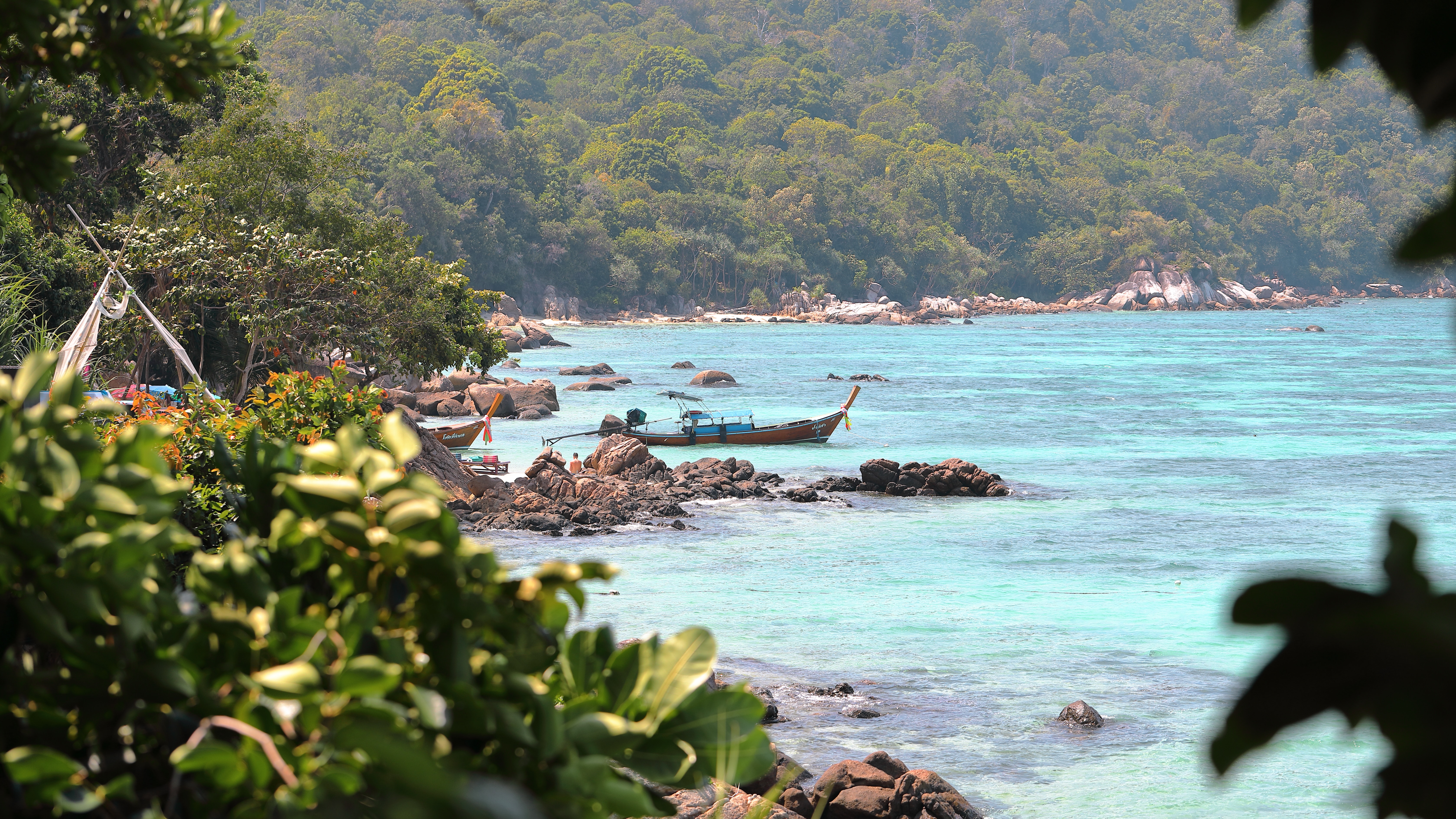 A boomerang-shaped mark on the map of the Andaman Sea, Koh Lipe is up there with the finest escapes of the Land of Smiles. Settled way back when by roaming sea gypsies, it's got a unique and enthralling character that sets it apart from other isles. What's more, it's a mere 50 kilometers as the crow flies from Koh Tarutao and the wonderful national park that surrounds it.
There are three main beaches on Koh Lipe. In the west, it's Sunset Beach that takes the biscuit, especially if you're looking to escape the crowds. It's got – as the name implies – awesome views in the evening, and just a few relaxed reggae bars to boot. On the south coast is bustling Pattaya Beach, where bobbing long boats wait on azure waters. To the east is Sunrise Beach, hosting snorkeling reefs and lanky palm trees.
The best route into Lipe is via the Pak Bara near Hat Yai. Ferries from other ports are often terminated for the low season, when the waves get too strong. Rates in the dry season are typically around 650 THB per person each way.
7. Koh Phayam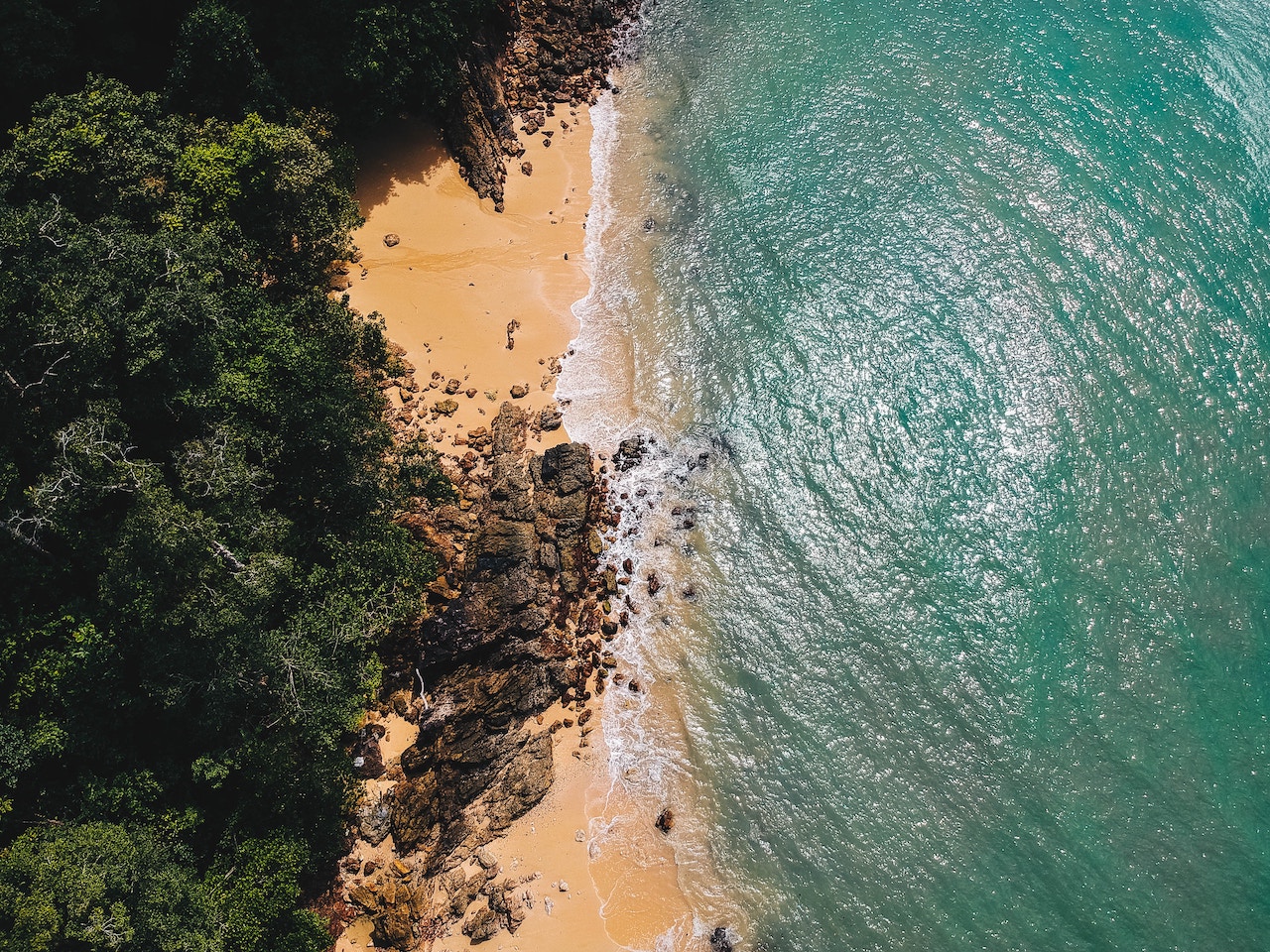 A fragment of Thailand off the western edge of Ranong province, Koh Phayam is almost closer to Burma than it is to the Land of Smiles. The location makes it one of the harder-to-reach points on the ocean map. Only a few ferries run the route across to its hidden dashes of jungle and wide beaches. But therein lies the charm.
Because it takes a while to get to, Koh Phayam hasn't suffered the same booming development that's visible on the likes of Koh Samui or the Phi Phis. In fact, accommodation here is largely in hand-built bungalows topped with palm thatch and fronted by creaking bamboo decks. There are no roads, only a speckling of small villages, and electricity often comes in short supply.
The upshot? This is one of the best Thai islands to visit if you're keen on a digital detox. What's more, the sands are tinged gold and yellow, with the best of them at Ao Yai and Ao Kao Kwai. Head to either for the evening to catch a stunning sunset hazing in daffodil and pink across the horizon. You might even be able to spot a few surfers in the swells – Phayam is home to one of the few beach breaks in the country!
8. Koh Tarutao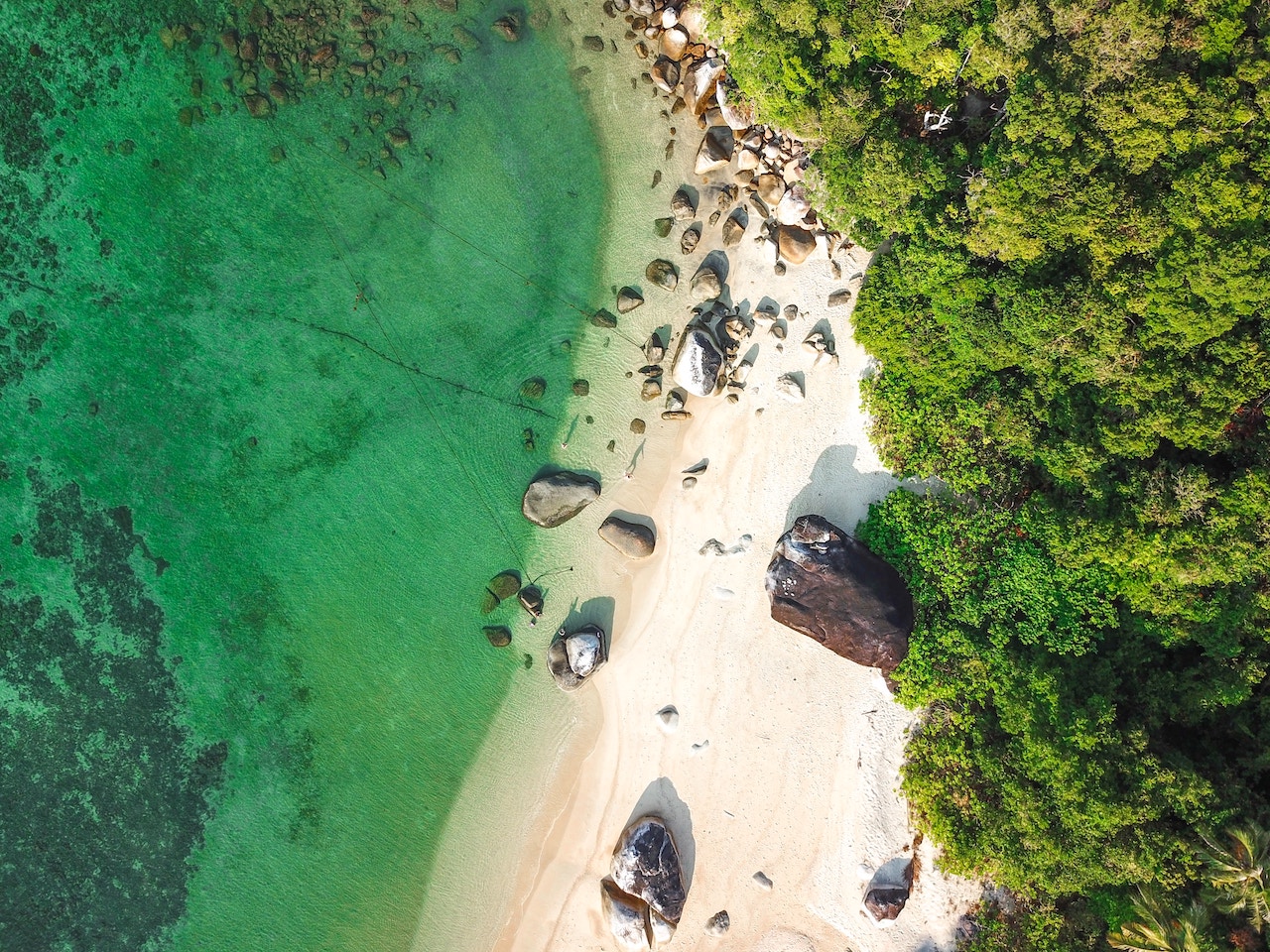 Koh Tarutao's not any of your usual Thai islands. For starters, it sits in the heart of its very own national park. That's the eponymous Koh Tarutao National Park. Encompassing a series of smaller islands across the entrance to the Malaccan Strait in southern Thailand, it's famous for being home to some of Thailand's best beaches.
Yes sir – you won't have to look far in these parts to find a little cove or run of pearly white sand. They are tucked into most corners of Tarutao's coastline. Popping up wherever the mangroves and the shoreline pines drop away, they're perfect for lazing, chilling, and soaking up the tropical sun. Other draws in the area include the inlets of Son Bay, where rare sea turtles are known to lay their eggs, and the gushing Luu Doo Waterfall, with its curious rock formations.
Because Koh Tarutao is situated within a protected nature reserve, you'll need to prepare for extra restrictions on visiting. For starters, there are hardly as many bungalows and hotels as you might expect. (Most people stay in ad hoc campsites right on the beachfront). Moreover, you'll need to fork out 600 THB entry fee to even be allowed to land here!
9. Koh Similan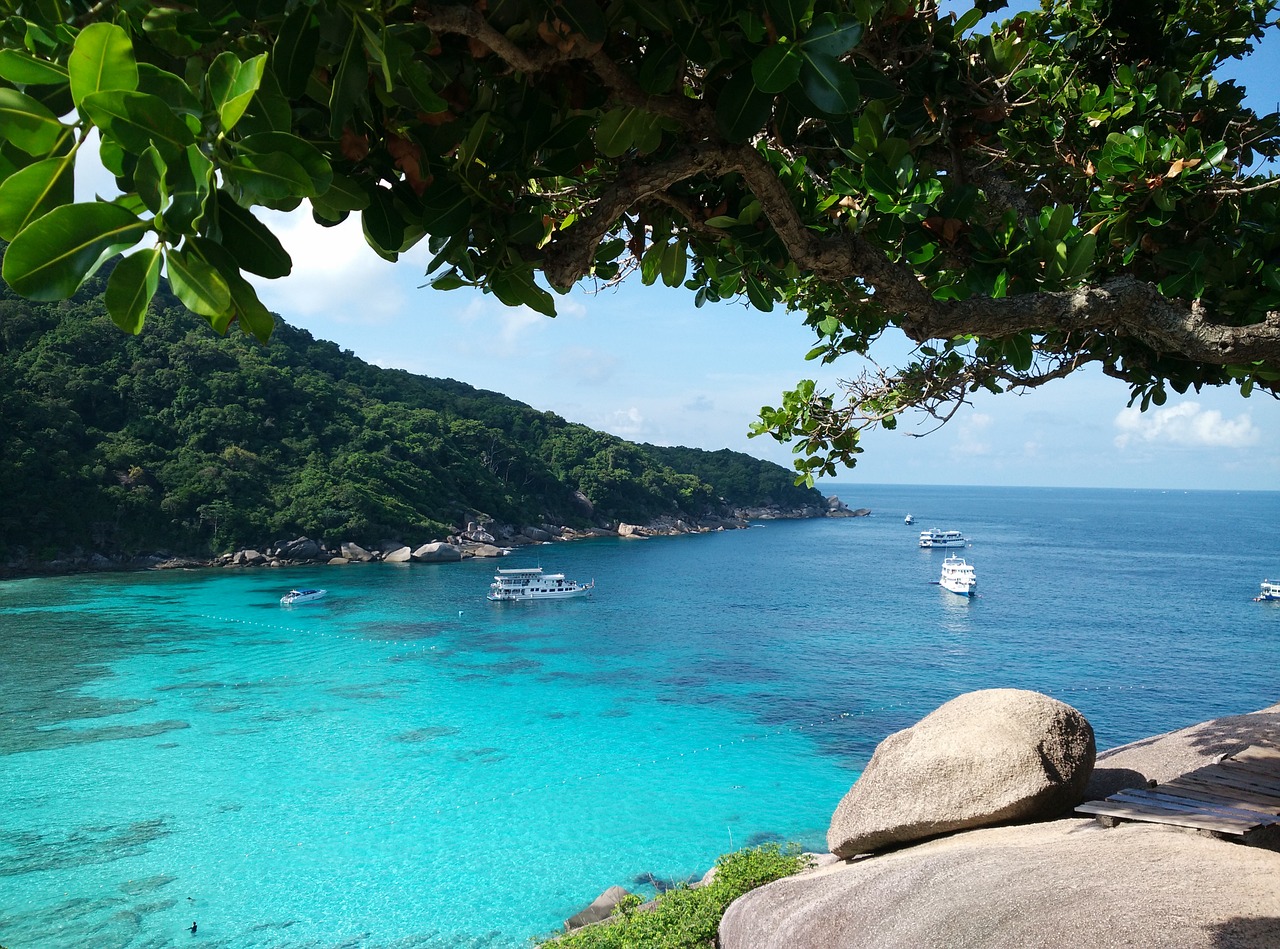 Koh Similan is the main isle in a whole string of stunning Thailand islands. They dash through the Andaman Sea like a halo of glowing pearls. Close enough to Phuket to be accessible, yet far enough to remain firmly off the radar, they are somewhere truly wonderful. However, what really keeps these so untouched and gorgeous is their status as a national park.
You'll need to take a ferry from Phuket or Khao Lak to reach the archipelago. Then, you're greeted by a series of remote little getaways where the beaches are dressed in sea grapes and there's not a single pumping go-go bar in sight!
You might notice that these Thai islands escape look a little different to their compadres elsewhere in the Andaman region. There are no soaring karst cliffs topped by jungle vines. The bays aren't carved from colossal bluffs of stone that jut from the ocean. Instead, the drama gives way to bays of cotton-tinged powder and stretches of kampu trees and palms.
10. Koh Kood or Koh Kut
A tiny speck on the map that languishes out in the Thai Gulf near to the Cambodia border, Koh Kood might just be that hidden Asian paradise you've been searching for. It's a place where the sloshing sea waters are almost as emerald as the old-growth jungles…
A mere 25 kilometers long and nine kilometers wide, Koh Kood is hardly a huge place. However, it packs in plenty for its size. Beach wise, you'll have loads to choose from. Hidden coves speckled with dark-stone granite appear here and there amid pockets of wild mangrove. They arc between palms in dashes of sugar-white sand where hammocks swing in the light coast breezes.
And if you think you can pull yourself away from those stunning shores for just a moment, the backcountry of Koh Kood is also worth some explorations. Atop the isle is the panoramic lookout of Ao Yai, which offers jaw-dropping panoramas above the canopies. What's more, you can seek out some ancient trees wrapped in prayer offerings. They are considered by the locals to be among the oldest in the whole Land of Smiles!
Conclusion
Don't just settle for the typical touristy beaches in Thailand. Say bye to the crowded Ao Nang beaches, and welcome to the peace and quiet Thai islands that you never knew existed.