So, you're looking for TEFL jobs? Things are about to get interesting! Yep, there are oodles of amazing TEFL destinations all around the globe. You'll be spoiled for choice, with options in East Asia, Europe, South America, and beyond.
However, if you want to focus on the most popular places, where salaries are decent and placements are reliable, you will need to whittle the group just a little.
Cue this list of the 10 top TEFL destinations on the planet. It ranges from tried-and-tested teaching hubs like Thailand, all the way to more up-coming hotspots. It offers insights into high-paid positions from Japan to Poland. And it gives tips on what to expect and where to go along the way. Happy job searching!
1. South Korea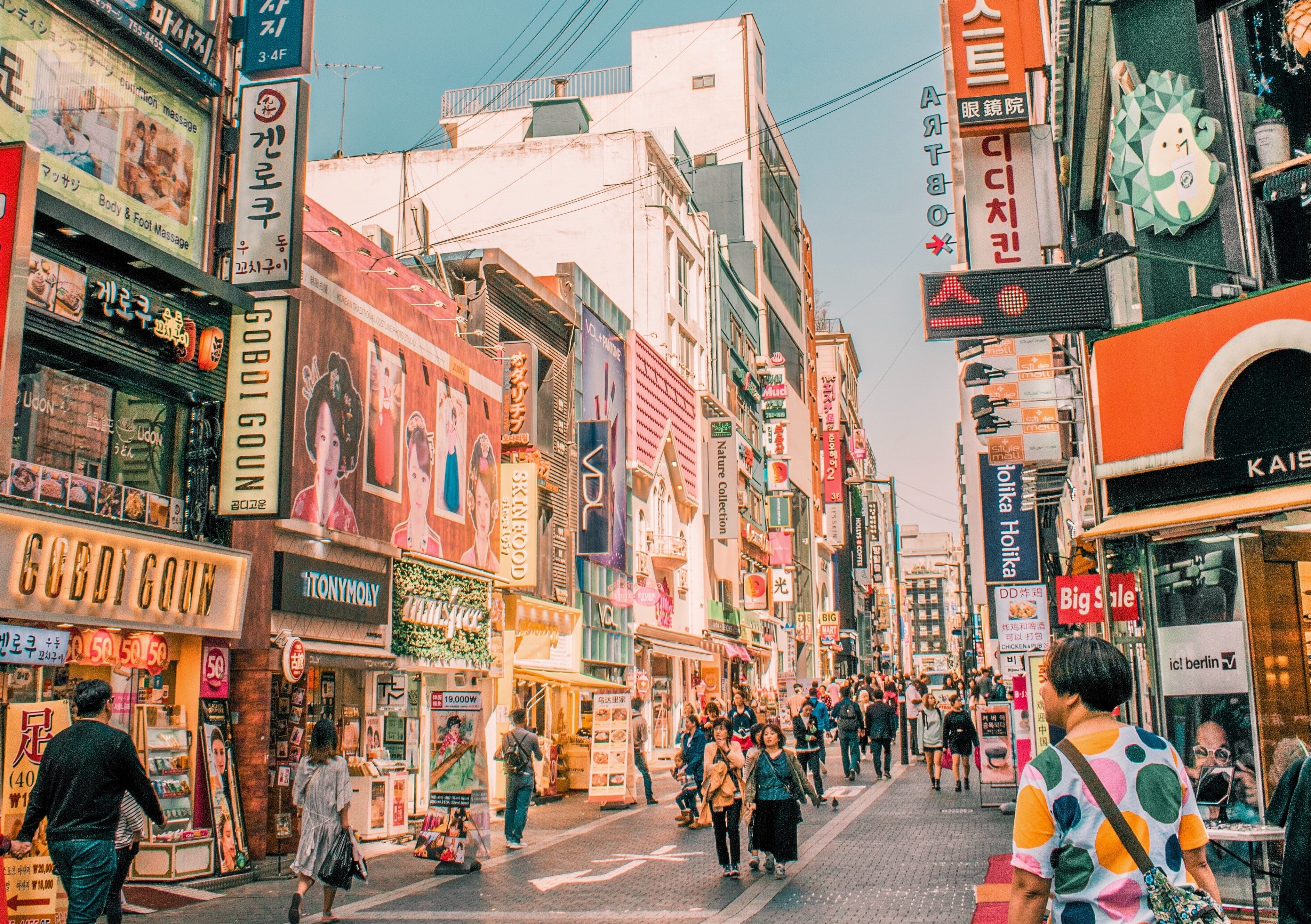 South Korea has been hailed as the holy grail of all TEFL destinations. Why? Well, for starters it combines good, steady jobs with top salaries. Then you've got the ease of living in this modern, friendly, and exciting part of Asia. It's hardly a surprise that most teach abroad companies focus heavily on placing recent graduates in positions across the country!
The abundance of TEFL South Korea jobs is largely down to the startling development this one has undergone in the last few decades. These days, it's home to huge tech companies and multinationals, all of which like to hire locals with a good grasp of English. What's more, the government has looked to fund big pushes to foreign language learning in their schools.
Choosing where to go is likely to be your only headache. Most will look to the colossal capital of Seoul. It beats to Gangnam tunes and pits Joseon palaces next to neon-lit nightclubs. But it's not the only option. From Busan to Jeju-si, you can discover gritty ports and island hubs surrounded by beaches alike.
2. Spain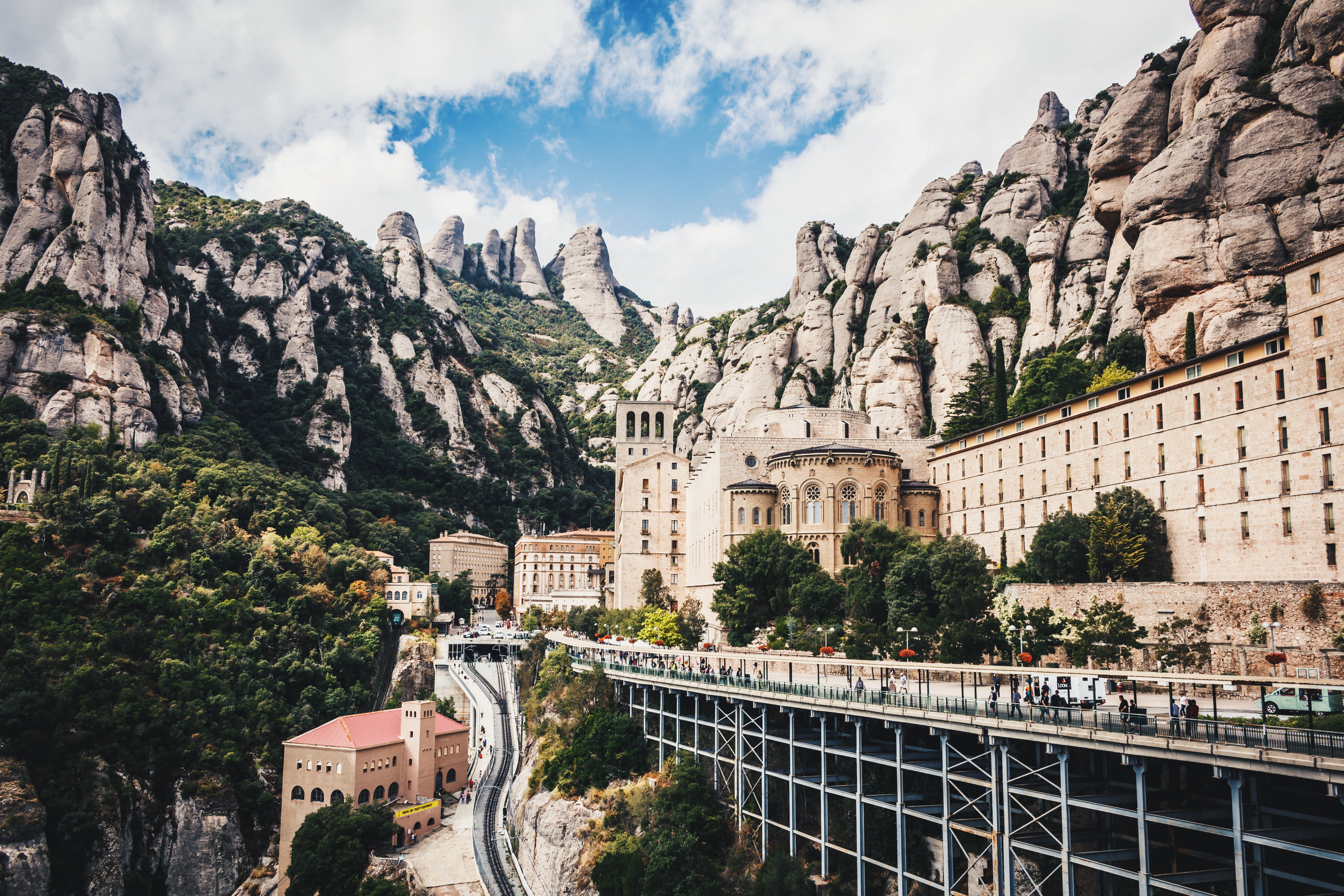 Spain is booming with TEFL jobs. From year-round positions to short-term summer camps, there's always something to get stuck into. What's more, the country has good pay that's in line with European market standards. And you've got to factor in that chilled-out lifestyle that the Spaniards are known for – siesta anyone?
If you're sure that TEFL Spain is for you, the next step is to start thinking about precisely what you want out of it. Are you looking for a seasonal job? If so, it's usually about doing six weeks straight with younger students in a rural part of Spain. If you're after a more permanent position, then it might be better to focus on applying in cities and towns.
There are loads of them. Madrid pops up with its grand palazzos and plazas. Then there's Seville, the home of tapas and tasty oranges. There's San Sebastian up north – famed as an up-coming surf destination. And you've always got the enthralling city of Barcelona, where Gothic streets wiggle to mind-blowing cathedrals designed by Guadi!
3. Cambodia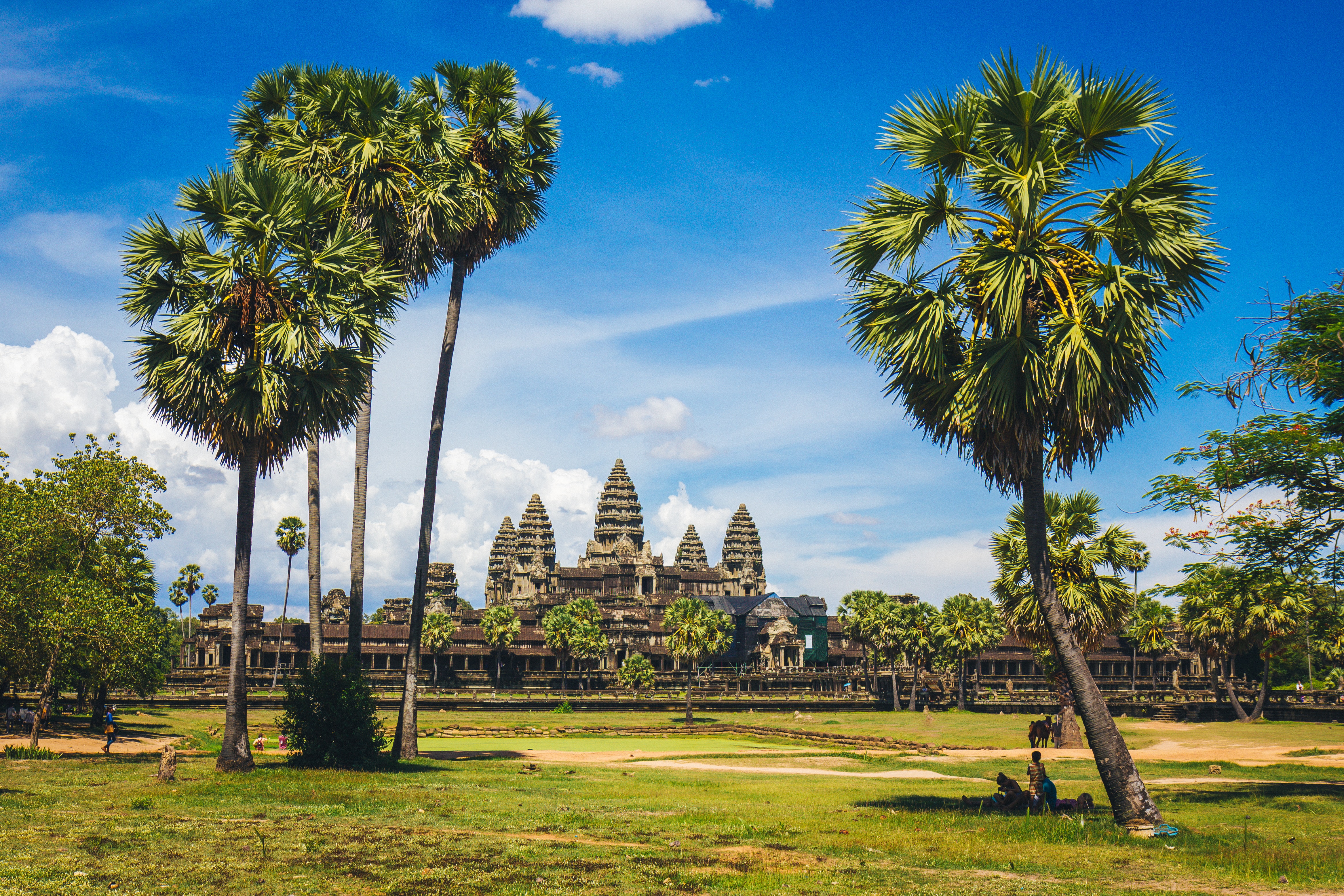 Cambodia isn't your usual sort of TEFL destination. In fact, this one's only recently come onto the scene. Why? Slow development in recent decades has held-up government targets at getting younger students learning English. And there's been a general lack of uptake for private schooling to boot.
However, change looks like it's on the horizon. A tourist boom has fed the tourist industry, and now everyone's looking to perfect their Anglo skills. Of course, pay might not be as high as some of the other destinations on this list. But then you need to factor in the low cost of living. Then, TEFL Cambodia becomes an instant possibility for anyone keen to go overseas for an adventure in Southeast Asia.
And an adventure it really promises to be! Weekends off can be spent touring the mighty Khmer stupas of Angkor Wat. They can be about lazing on the beaches of Koh Rong. They can be for meeting elephants in the Cardamom Mountains, or shopping through the Russian Market bazaars of Phnom Penh.
4. Japan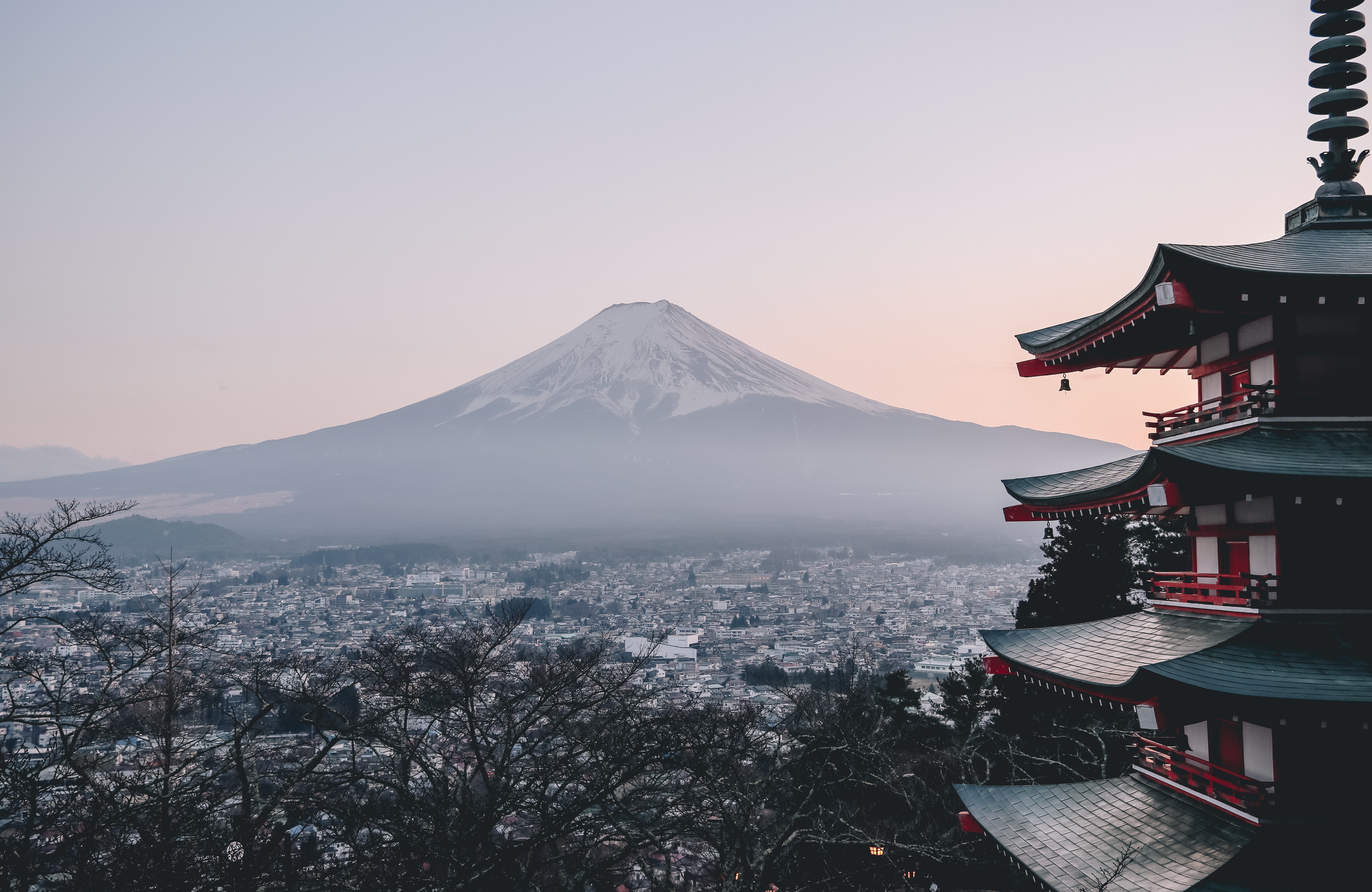 Japan is among the most sought-after TEFL destinations on the globe. A truly mind-boggling place, it throws you off with udon noodles and uber-fresh sushi. It captures the imagination with rich Samurai traditions and spring-warmed Ryokan inns. And then it hurtles headlong with the bright lights and cloud-piercing skyscrapers of Tokyo.
Getting a job here certainly isn't a walk in the park. There are lots of graduates who are looking to TEFL Japan. That might have something to do with the renowned hospitality of the locals, the amazing food, and the rich culture. But it could also be because salaries can swell to a whopping $3,000 USD/month in these parts!
Searching in the cities is your most likely bet. From Nagoya to Kobe, Hiroshima to Osaka, be sure not to discount anywhere. But don't worry, those high-speed railway lines mean it should be easy to escape the classroom when you get time off. Everything from wild mountains ranges to snow-caked ski fields awaits then.
5. Poland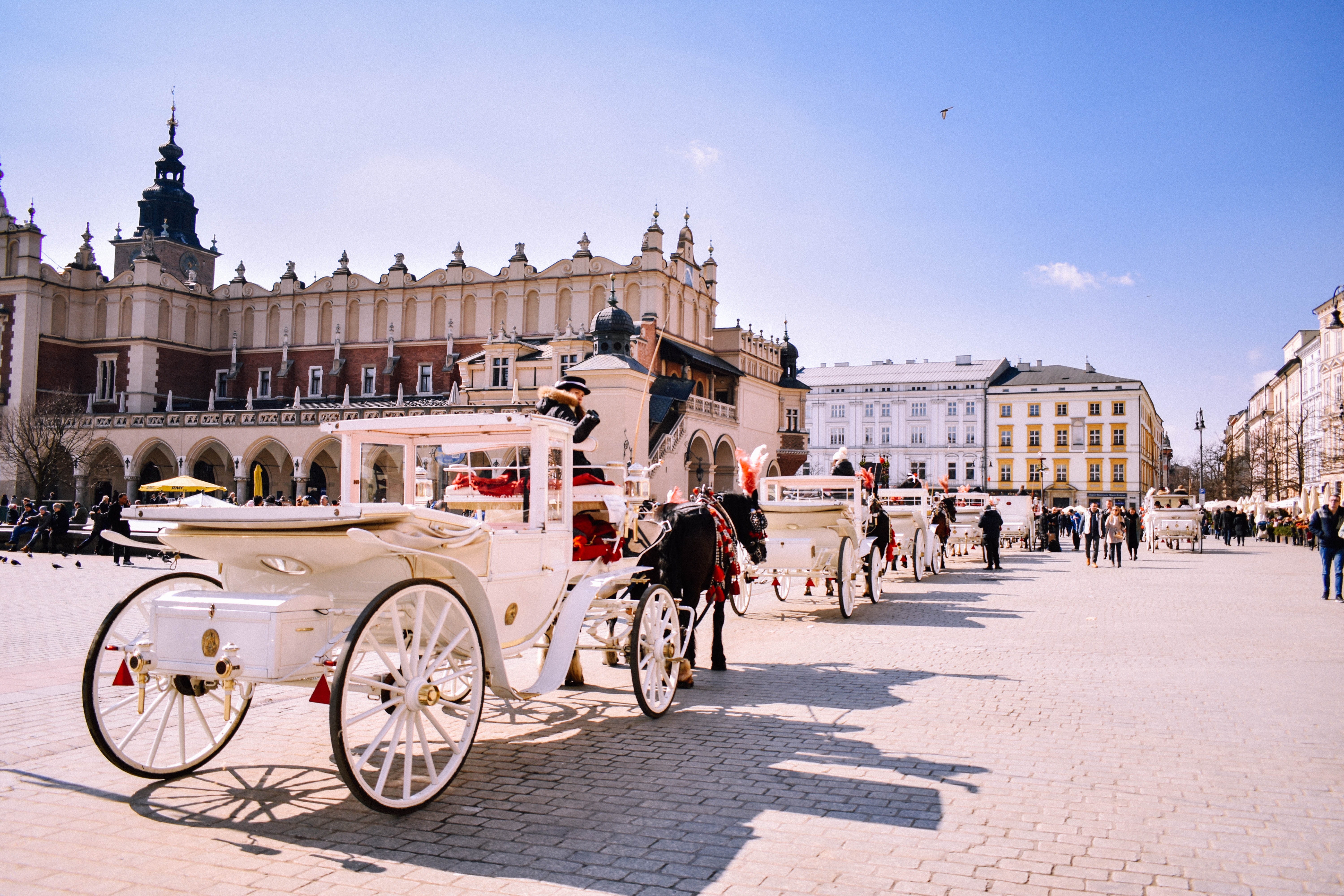 From the fall of the Berlin Wall to the modern age, Poland has risen and risen to become one of the leading lights in the new European economy. The upshot of that is a drive towards globalization, which brings with it a need for English learning. Yep, TEFL teachers are now a huge substratum of the expat population in Polska. They can earn upwards of $1,000 USD/month, with extras for private lessons always a possibility.
But where to aim your CV? The country ranges from the snowy Tatras to the sloshing Baltic Sea. It counts several cities, but also oodles of rural lands filled with villages. That means there are lots of choices…
Krakow stands out from the crowd, with its age-old churches and mighty castle. Head there and you could spend cold winter weekends skiing in Poland. Warsaw is a popular one to boot. It's the capital, with cutting-edge art galleries and bohemian districts that are ripe for culture vultures. And then there's Gdansk, a place where sandy beaches merge with gritty dockyards.
6. Czech Republic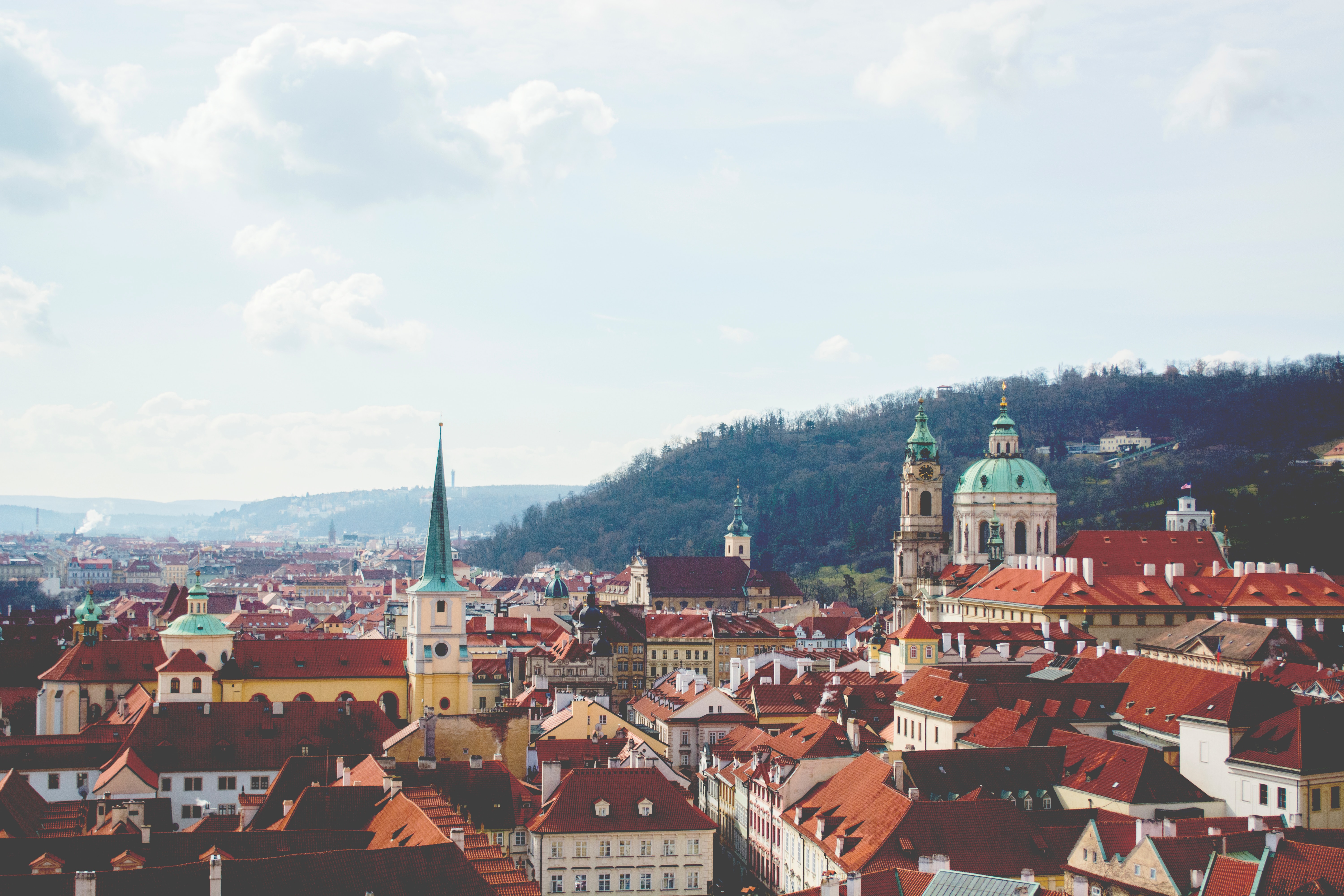 Keeping the European vibe alive is the Czech Republic. A cut-out of rolling hills and forests right in the heart of the continent, it's filled with adventure, history, culture, and world-class beer! Since Czechia dropped Communism and entered the EU, there's been huge booms in demand for teaching overseas. In fact, salaries are so competitive that you can bag around $1,200 USD/month working in Prague.
Talking of Prague, it's in that immersive capital where you'll find most of the positions. They are worth considering. Praha – as it's known locally – is a maze of winding alleys, cobbled streets, and Gothic treasures. On your weekends off, you could trace tales of Franz Kafka, or just glug unpasteurized Czech beer in basement kellers.
Outside of the big city are more opportunities. Up north, hills skirt Poland with ski fields and forests. In Bohemia, you can find rural villages amid undulating fields. In Moravia, the grand town of Brno is a student mecca where demand for TEFL teachers is always high.
7. Thailand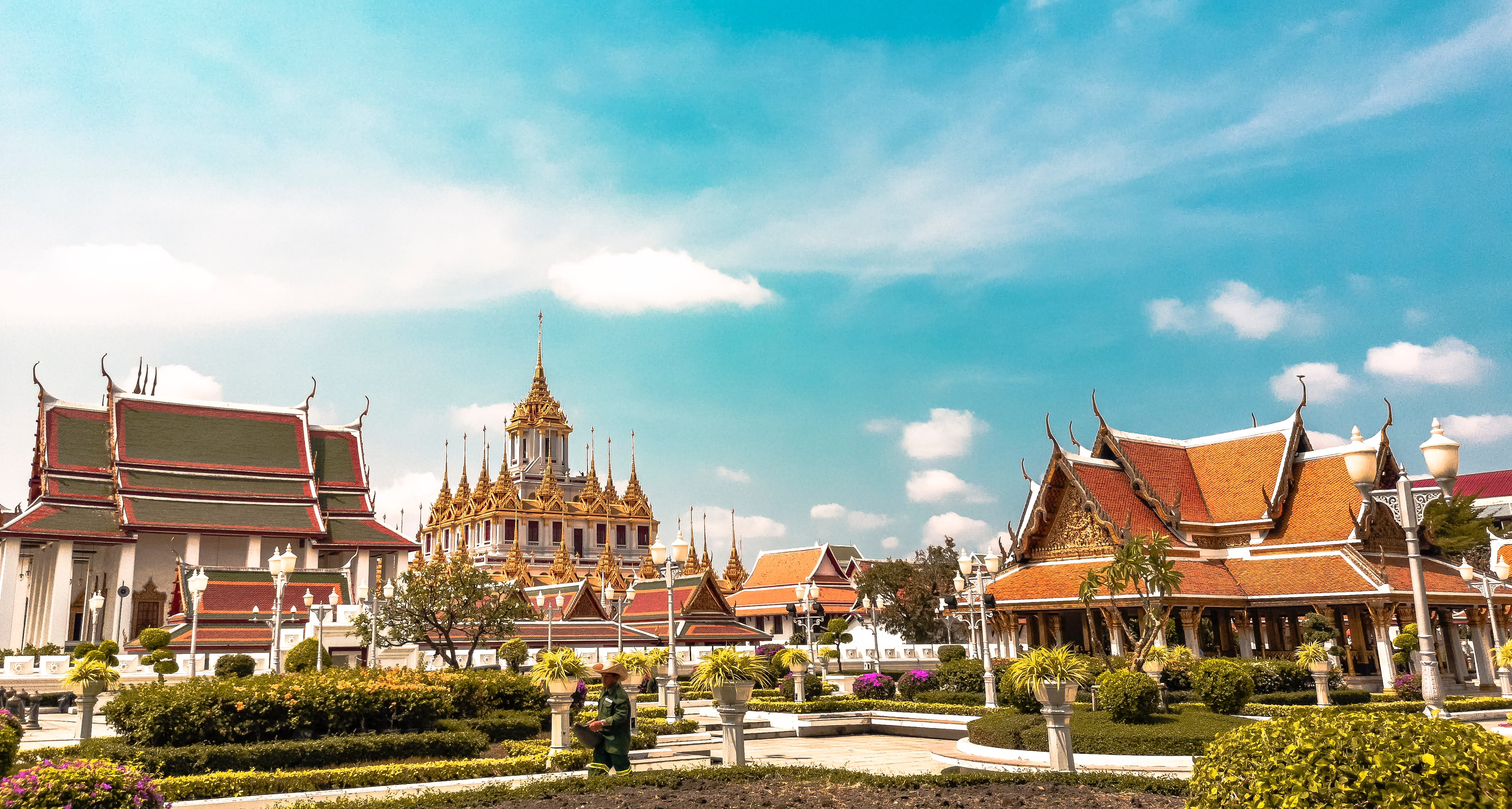 Ah, Thailand! What's to say? The whole world of teaching abroad really took off here back in the 90s and the noughties. However, English has been a compulsory subject in the Land of Smiles since way back in 1920! Fast forward to now and there is still stacks and stacks of jobs. The easiest to bag are usually in provincial city hubs. But Bangkok, Chiang Mai, and even the islands also have options.
The most common sort of TEFL job to get in Thailand is a government school position. They are in classic classroom settings, going from 7am to 4pm each day. In total, you'll work around 35-37 hours a week, but with plenty of off lessons to help with planning and the like. That said, there are also business English classes and international schools, where wages shoot up and hours tend to shoot down.
And when the weekend swings around? There's hardly any need to say what awaits. A gorgeous land of tropical forests, elephant-trodden mountain ranges, and glistening isles. You could go south to Koh Samui, for a Saturday of sun on sugar-soft beaches. You could go north to Pai, where bamboo shacks sit next to vegan eateries in the jungle.
8. Oman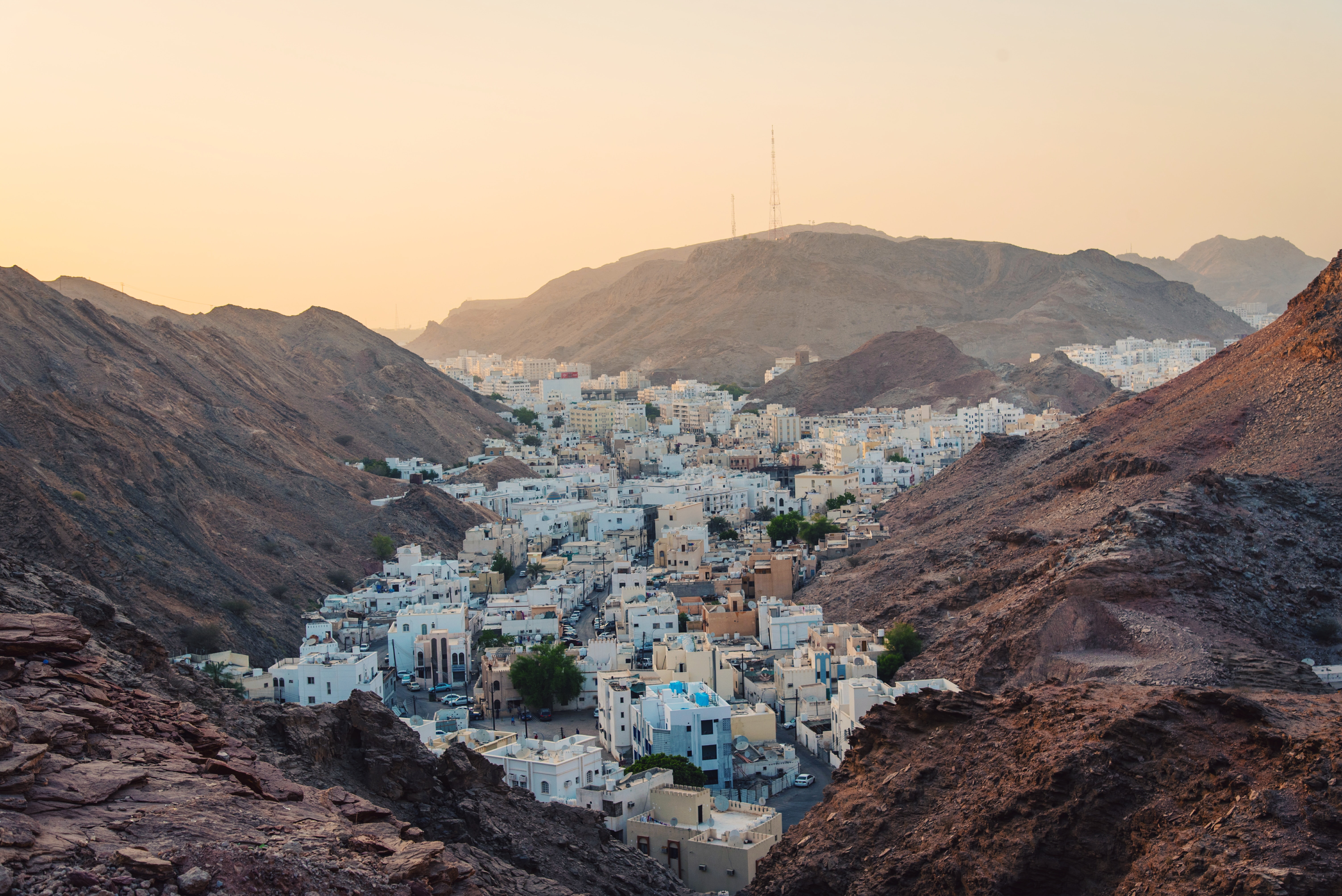 The eastern fringes of Arabia are taken by Oman. It's a destination that's often overlooked by TEFL teachers looking to go overseas. Why? Well the UAE is right next door, with its soaring salaries and booming job market. However, if you're keen on something a little more off-the-beaten-track, but still with modern comforts and stacks of adventure, this one could be perfect.
Things start rolling in the ancient capital of Muscat. Once a pearl-trading port of dhows and Portuguese forts, it's transformed into a lively global city with trendy souks and a vibrant promenade. It's likely you'll be based there, or in one of the other regional capitals. That means you can expect potential salaries to clock up over $2,200 USD/month on average.
But the backcountry is never far away in Oman. Crumpled by the crags of the Al-Hajar Mountains, the land is either rolling sand seas or soaring plateaus. Between them, you can go in search of refreshing wadis to swim in. It's possible to ride 4X4s up mighty dunes. Or, you can taste fresh dates and curries made by rural tribes.
9. Vietnam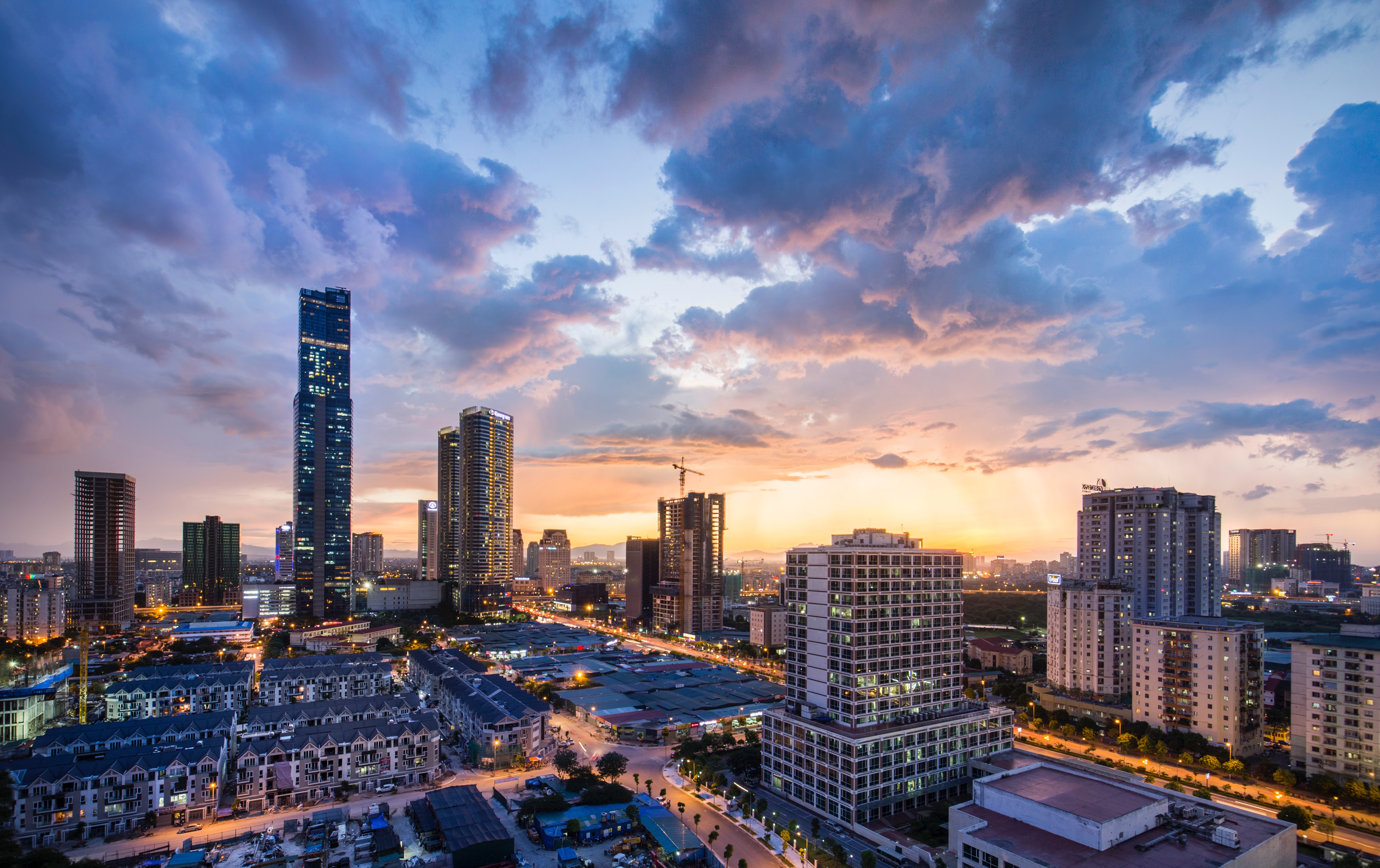 Ranging 3,400 kilometers from the borders of China to the Thai Gulf, Vietnam snakes the edge of a continent. It's an amazing place, no matter where you choose to do your teaching abroad. What's more, with the global TEFL boom, you can expect salaries to be rising and rising. In fact, an average wage in these parts is now topping over $1,400 USD/month – in Vietnam!
Of course, most of the job opening are in the big cities. The two biggest are Hanoi and Ho Chi Minh City (HCMC for short). The first is the capital, buzzing with guild markets and mystical temples up north. The second is erstwhile Saigon, scarred by war but emerging as a real powerhouse of Asia.
Beyond the urban areas, Vietnam throws out oodles of other jewels. Loads of TEFL teachers covet jobs in Da Nang. It's a modern town but is only a stone's throw from UNESCO-tagged Hoi An, where you can cycle between rice paddies and paint-peeling French workshops. Others will be looking at bagging a position closer to Phu Quoc. That's the country's resort mecca, with white-sand beaches to rival even Thailand!
10. China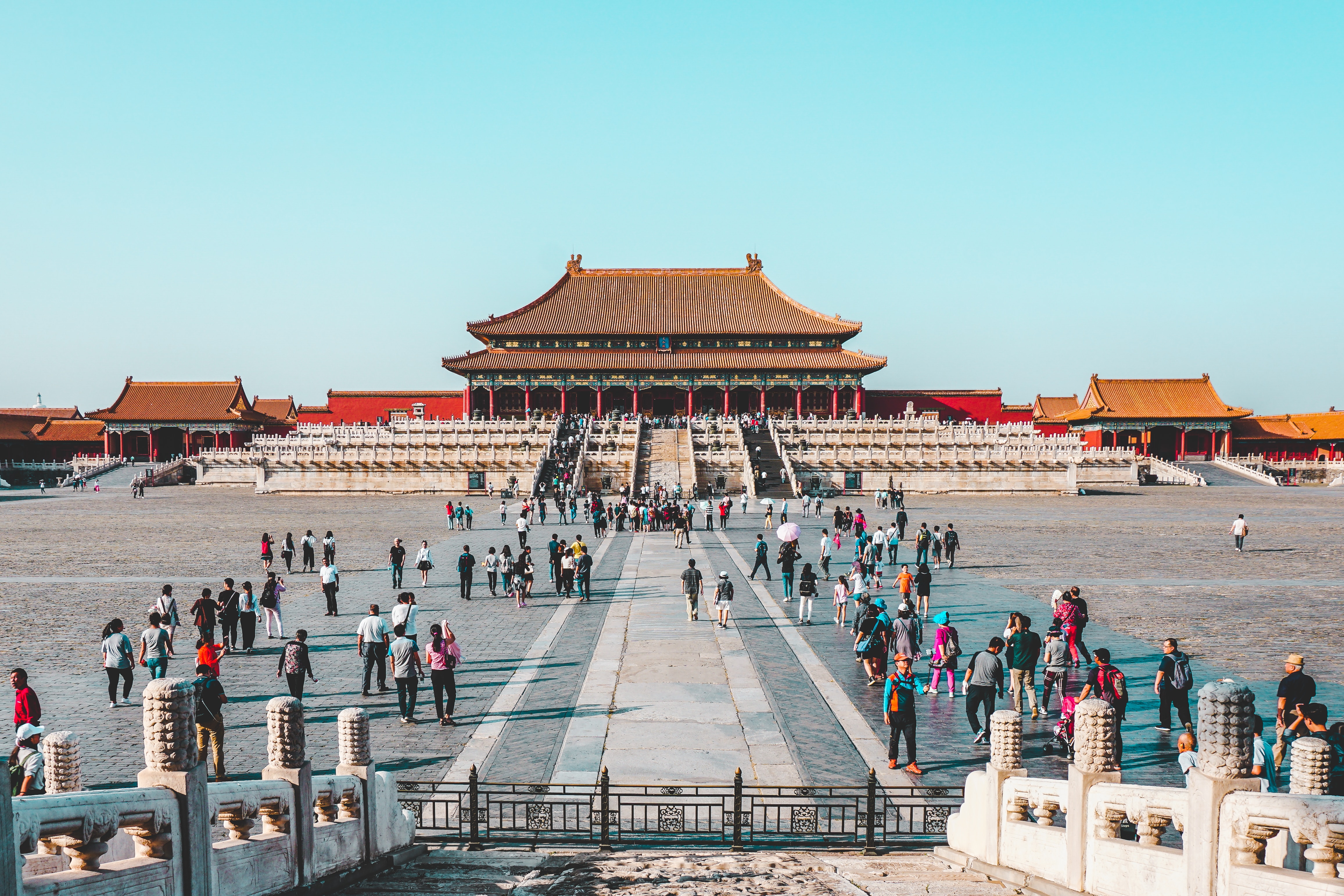 Last but certainly not least on this list of the very best TEFL destinations is the big daddy of them all: China. Yep, this vast land is one of the most up-coming English hotspots of them all. It's easy to see why. It's got a population of more than a billion. It ranges from East Asia to Central Asia. And it counts some of the largest cities on the planet between its borders.
What's more, as China pushes to globalize itself, there's a huge focus on learning English. That's cranked up demand for TEFL graduates looking to go teaching overseas. Jobs abound everywhere. There are countless positions between the atmospheric hutongs and soy-sizzling food courts of Shanghai and Beijing. Second-tier cities have loads, too, from Chengdu (the home of the pandas) to Fuzhou (where Qing-era palaces are preserved).
Pay might not be the best on the planet, but you can still expect salaries upwards of $800 USD/month. And then there are all those awesome places you can explore on the holidays. We're talking the shimmering sands of Hainan. There are the tea fields of Yunnan. You've got the icy Tian Shan. There's the snaking Great Wall. And that's just scratching the surface!
Conclusion
There you have it, the best TEFL destinations you can choose from Asia to Europe. Teach while having fun? Say YES please!
After your TEFL, you're probably need more vacation options, here are some of the places or destination you can to consider. Plus, here's some tips for you to score some cheap flights for a spontaneous excursion on a budget.