So, you're planning a vacation at the eleventh hour and hoping to score some good deals for last minute flights? Good for you! Everyone needs a little R&R or adventure. What's more, doing things at short notice is now easier than ever. Oodles of fare compare sites, online portals and holiday providers can set you up in mere moments. A few clicks is all it takes.
Then you can be packing the bags for the sun-kissed Costa del Sol or the rolling hills of Tuscany. First thing's first, though: let's get booking those last-minute flights!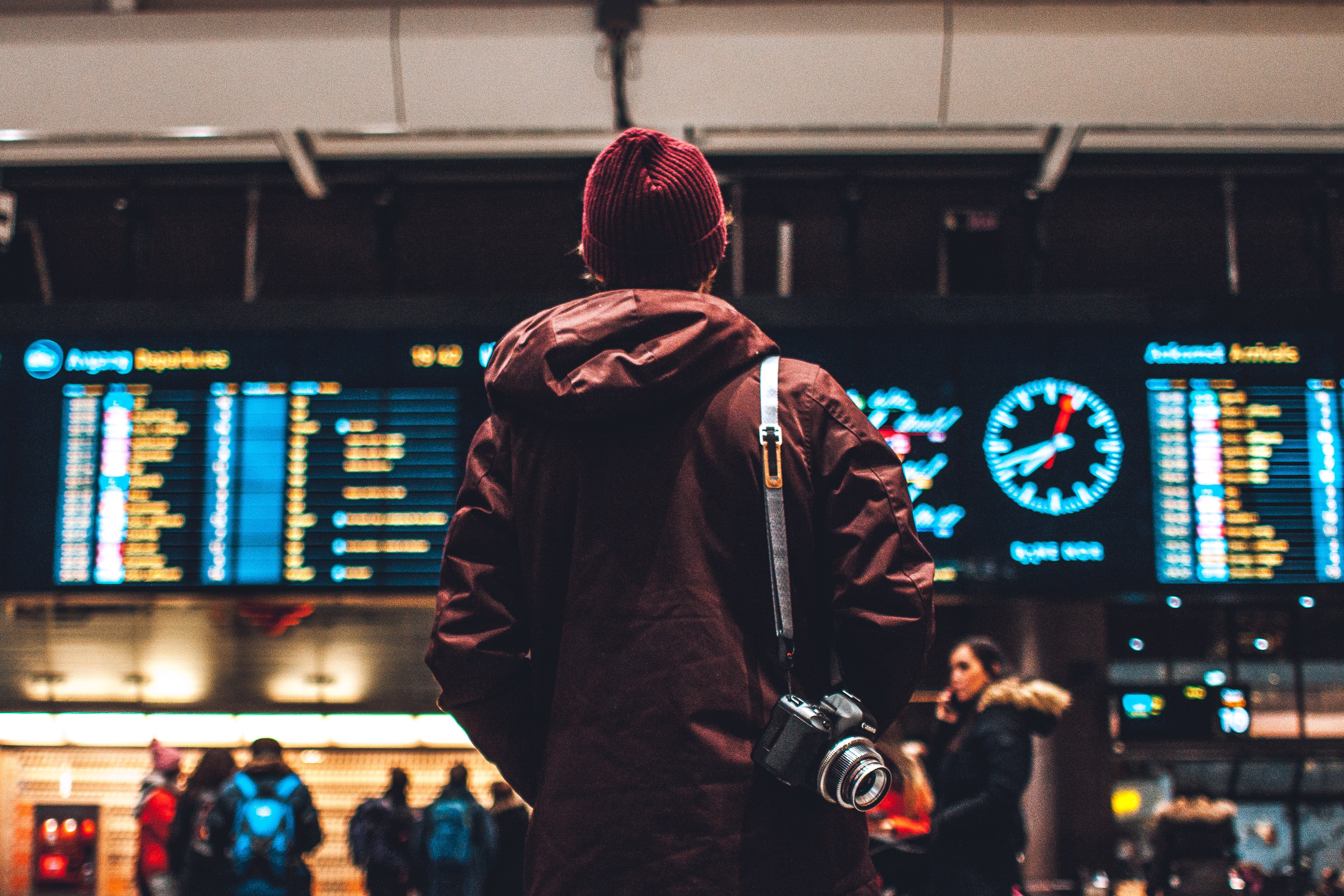 Whether it's a short city break to somewhere in Europe or a jaunt over the seven seas to somewhere more exotic, it's always worth knowing how to find cheap flights with not much time before take-off. Having a few tricks and tips up your sleeve will help with cutting ticket costs on loads of routes. You'll be able to pick out the cheapest airlines. And you might even score bargain upgrades on cheap international flights.
Cue this handy guide to booking the best last-minute flights. Read on for tried-and-tested tips and tricks and you'll be searching for those passports before you can say "ticket for less"! The nifty hints should work with all manner of travels, too, whether you're pining for a hop to snow-plumed ski fields in the Swiss Alps or just want bargain flights to Paris for a romantic weekend with someone special.
Let's begin…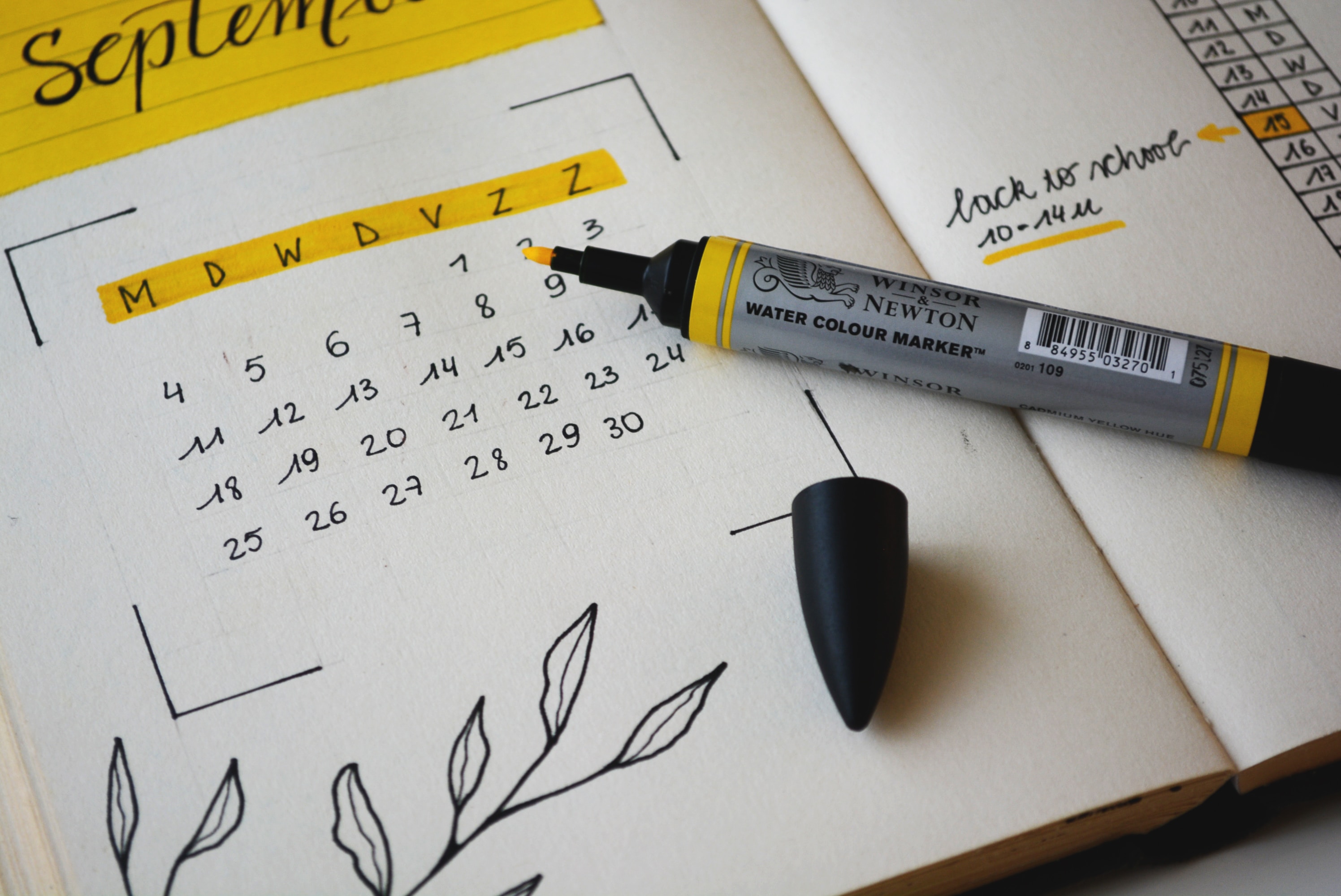 Be flexible with your dates
Loads of last-minute flight gurus will tell you that the key to bagging the best bargains is flexibility. If you're willing to chop and change your chosen holiday dates just a little, then you'll be free to make the most of the best deals. To put it another way: A ticket for less might not be available on your preferred date but it's still worth considering!
In addition to being as flexible as you can with the timing of your trip, it might also pay to focus your flight search on certain departure days. Statistics from big data sets show that flights that jet off on midweek days are often the cheapest of all. Of course, that means you could need to wrangle a little extra time off from the office. But it also means curing those hump day blues with a mojito in a hammock by the sparkling waves of the Mediterranean Sea!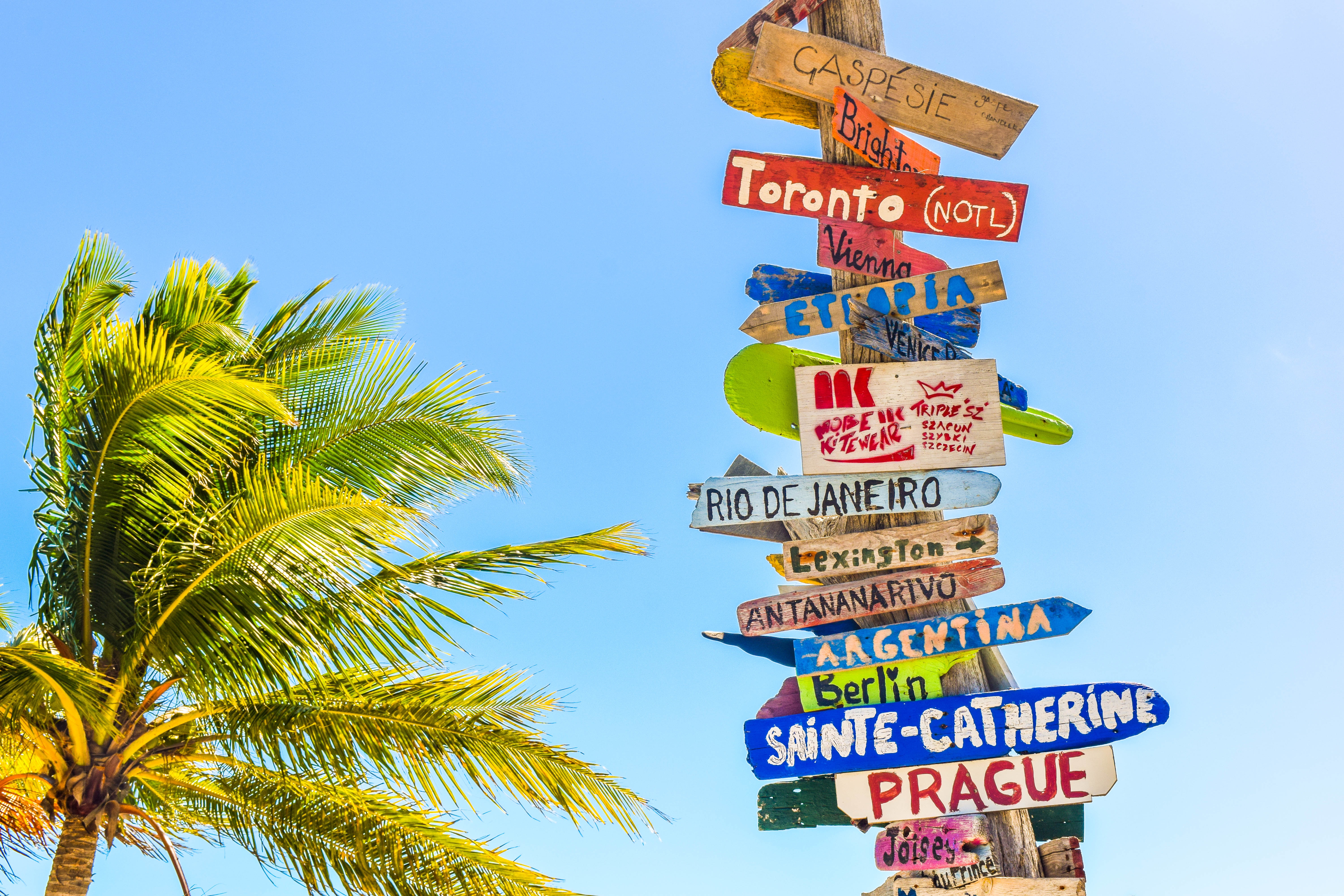 Be flexible with your destination
Feeling spontaneous? Great. Last-minute flight deals could be just what you're after. That's because some of the most wallet-friendly options are likely to be to destinations you may never have even considered traveling to…
Bargain hops might whisk you to the vibrant lanes of Budapest's Jewish Quarter. They could take you to the glinting beaches of the Mexican Pacific. There's a chance there will be last-minute deals to the pebble coves of Croatia or the wild fjords of Scandinavia. These won't always be your first-pick spots but they're coming up the cheapest! So, why not get adventurous?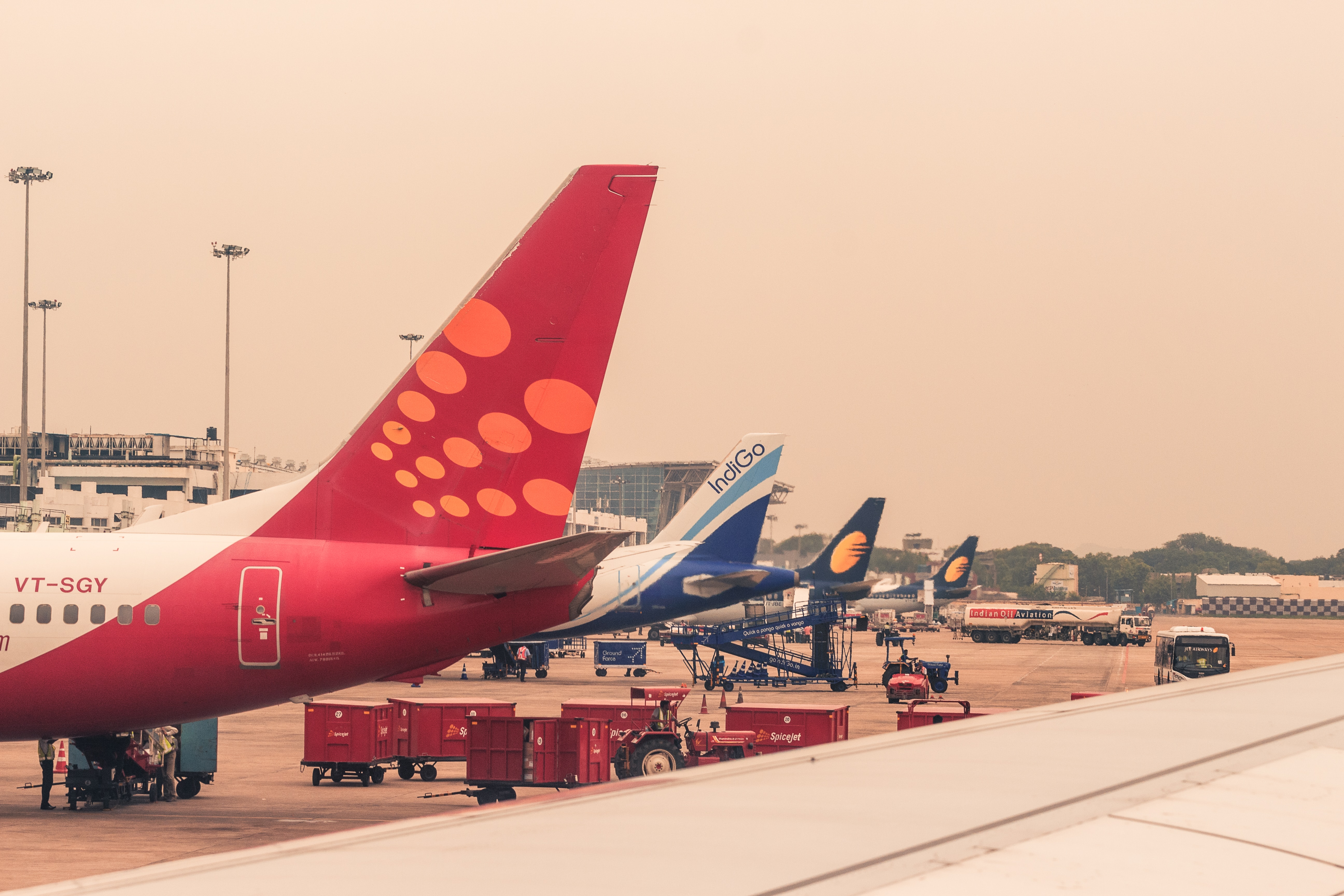 Use Skyscanner's monthly search
If you're wondering how to find cheap flights, getting used to fare compare apps is a must. One of the leaders in the field is Skyscanner. It uses a powerful engine to scan the whole web for deals on routes to destinations all over the globe.
When it comes to last-minute flights, there are some great features in Skyscanner that can help you on your way to that bargain trip. For starters, you can enter dates and a departure airport and let the app take care of the rest. It will return some enticing suggestions for the lowest-cost escapes and getaways from your preferences.
Then there's the nifty Skyscanner monthly search. It's perfect if you're hunting for a last-minute flight in the next 30 days. You just need to select where you're flying from and where you want to go. After that, choose to see deals for the whole month and viola: you can easily select the cheapest of all upcoming departures.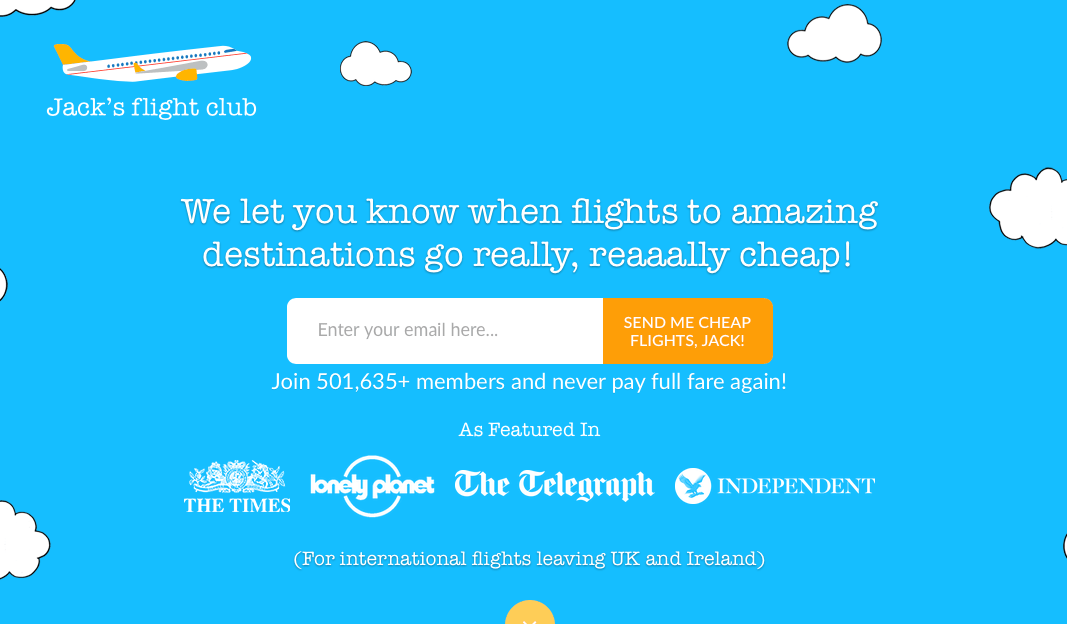 Book quickly with Jack's Flight Club
New York round trip for under 200 GBP? New Zealand and back for under 500? Mexico City for an eye-catching £350? If all that sounds too good to be true, keep listening. These are the sorts of amazing deals that are offered by the flight-finding maestro Jack of Jack's Flight Club.
Membership costs £3 per month, which gives you full access to all the deals. You'll get an email notification when a new bargain pops up. And you can even make use of the mobile app to track whether deals are still available.
To really make the most of the offers from Jack's, it helps to be willing to fly at short notice. In fact, loads of the low-price tickets that come through the system are last-minute deals. In addition, you'll need to be quick booking them – when there's a top buy, seats will tend to be snapped up fast!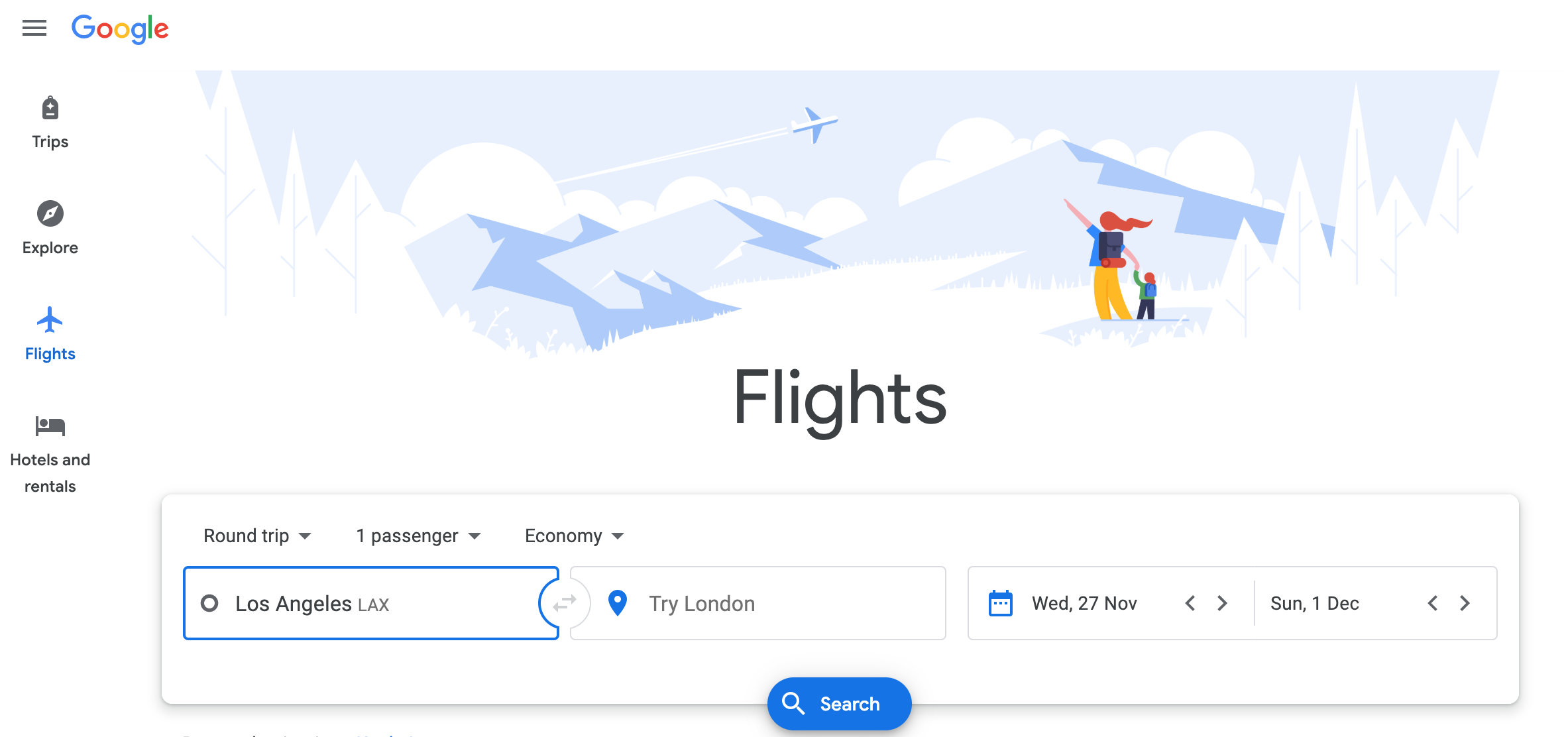 Watch Google Flights do fare compare in real time
As far as online fare compare portals go, Google Flights is becoming the one-stop-shop for last-minute deals. That's because it offers price checking in real time. You'll be able to speedily reveal the cost of round trip flights to any chosen destination. What's more, you can do it with connections that leave in just a few days!
The interface for Google Flights is simple and accessible. There are no frilly adverts or add ons. It's just a case of tapping in the date you'd like to jet off and clicking the drop-down calendar. Then, you'll see the fare compare engine going to work behind the scenes as it returns prices for flights.
The other thing that's great about Google Flights is that it allows you to see a range of possible sellers. You can opt to go direct with the airline, which typically costs just a little extra. Or, you'll be able to purchase your ticket for less from any number of OTAs (Online Travel Agencies).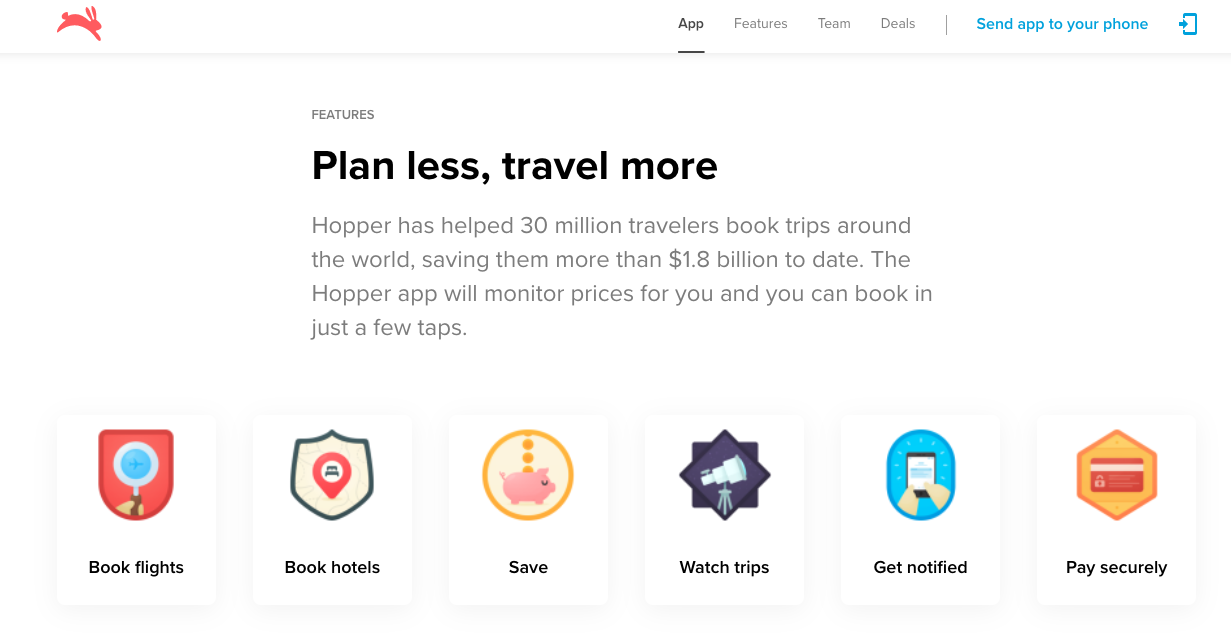 Get big data insights from Hopper
Hopper is one of the more powerful and innovative tools on the market today. It makes use of complex mathematics and algorithms to help reveal the top deals on last-minute flights. Data is sourced from millions of searches made across the web. Then, it's fed into a system with the intelligence to reduce it all to simple facts about flight booking.
The result is a set of insights that can really help you home in on those bank account-bolstering last-minute flights.
Hopper will show the average cost of round trip connections so you can see if you are overpaying for the route. It will offer advice on the best departure and return days. It's even got information on the most wallet-friendly days to purchase your ticket.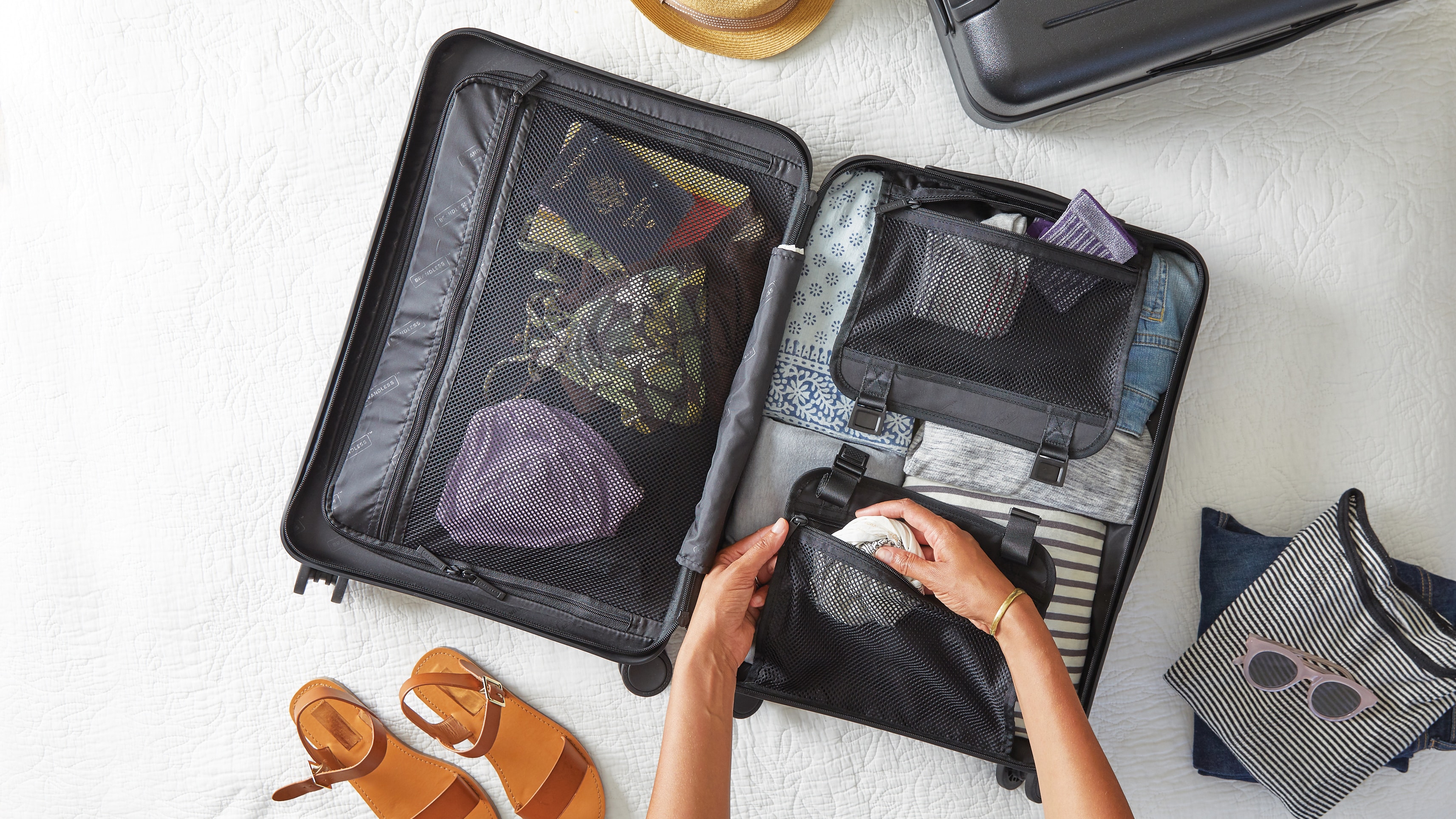 Travel light
So you've settled on a last-minute deal to Europe. The trip is just a couple of hours each way. And you can make the most of those enticing rates on the continent's wealth of low-cost carriers. There's just one catch – luggage is extra. In fact, luggage looks like it'll virtually double the price of those last-minute flights, putting this bargain break you dreamt of out of budget.
But you shouldn't despair. You can still mosey over to the Spanish sands or pizza-scented towns of Tuscany. You'll just have to travel light. That's doable thanks to generous carry-on baggage allowances on most bargain carriers these days. What's more, sticking to the standard cabin bag means you'll shorten your time at the airport and maximize your time at the beach bar!
If you simply must pack your snorkels and your whole Alpha shirt collection, there are other options. Companies like Ryanair, for example, offer a 10-kilogram hold bag for just a fraction of the full-cost of a suitcase.
What's more, economy plus packages usually come with some sort of baggage. Make use of those tickets for less at the last moment and you could get your check-in bags and other pluses like extra legroom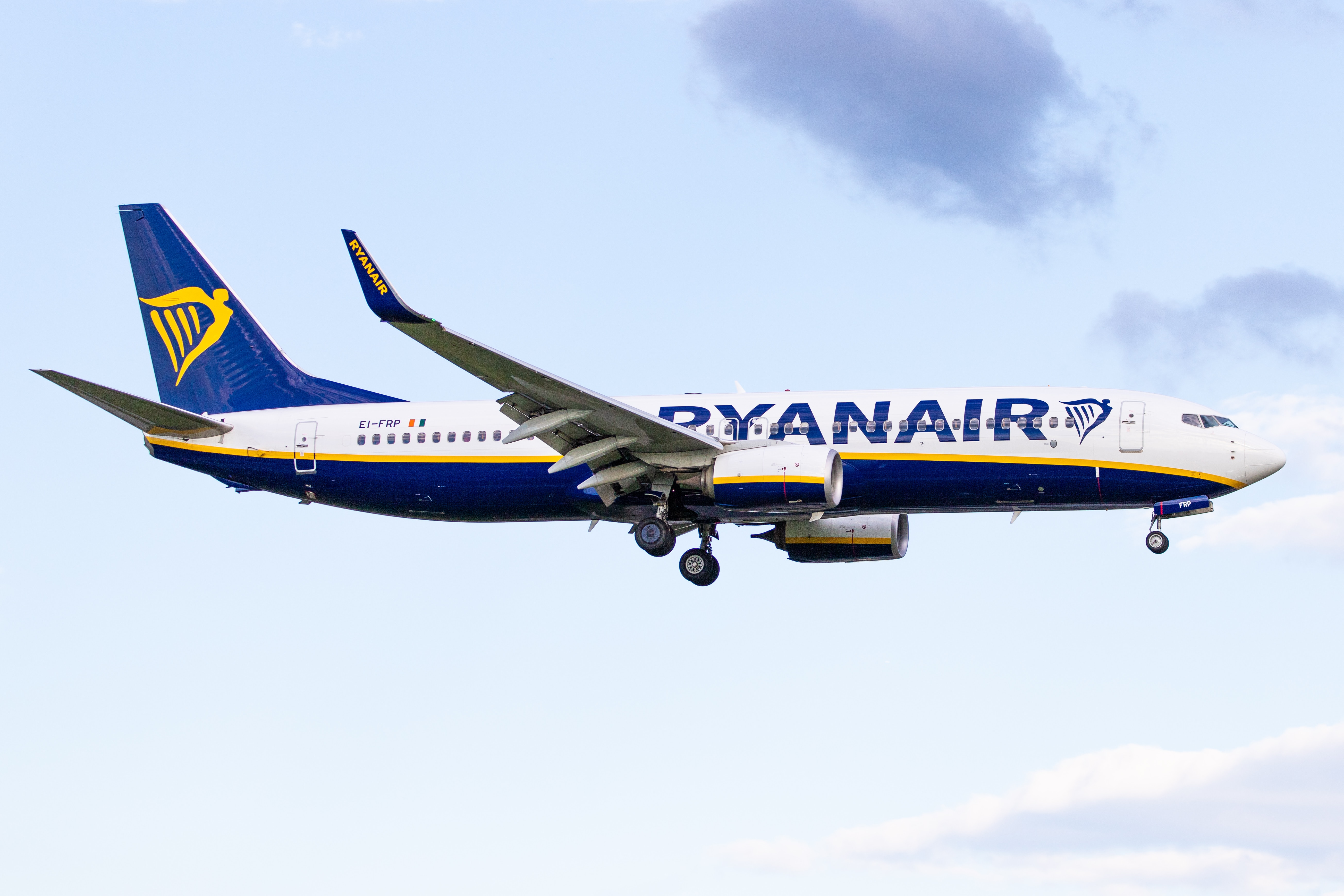 Limit your search to budget airlines
One sure way to give yourself a good chance of bagging a flight ticket for less is to focus on budget airlines. There are loads and loads of these in operation today. From Asia to North America to Europe, it's likely the best bargains on aviation routes will be with these tried-and-tested names.
For continental connections, you can look to carriers like Ryanair and easyJet. They run oodles of departures all over Europe. They have planes connecting London with the Alps, Italy with the Portuguese coast. And you'll often find that these airlines have excellent prices on popular destinations. That makes them the perfect option if you're eager to score low-cost deals on flights to Paris or Rome, for example.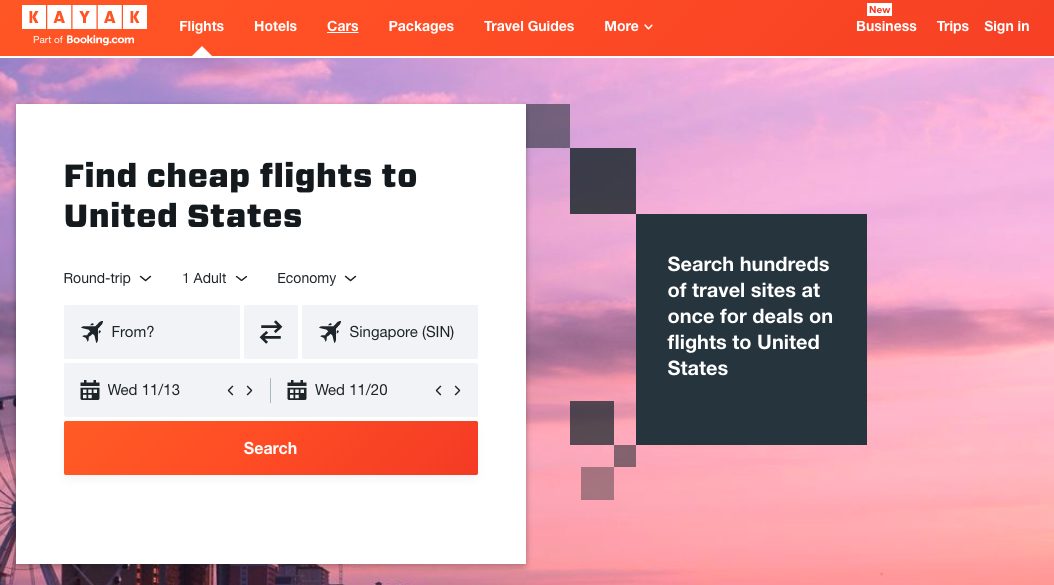 Use Kayak flights for easy comparison of airlines and sellers
There are oodles of web-based fare compare sites out there these days. Choosing the right one to use is a mix of personal preference and depends on what you're after from each tool.
But, when it comes to last-minute flight deals, there's arguably no better option than Kayak flights. An uber-popular app with a colorful and intuitive interface, it can help you get great prices on nearly-departed routes. It's also a top option if you're lacking travel inspiration and need a little kick to get the wanderlust going.
That's because there's a handy map tool that will show you the best bargains visually. Just a few clicks and you could be surveying routes all over Europe, across Southeast Asia, within the United States – the options are endless. On top of that, there's also a classic fare compare with all the cheapest flights returned as a simple list.
Moreover, Kayak flights isn't actually just for flights. It's also for car hire and hotel booking. There's even a chance you'll be able to cut the cost of that spontaneous deal by opting to buy everything as part of a single package.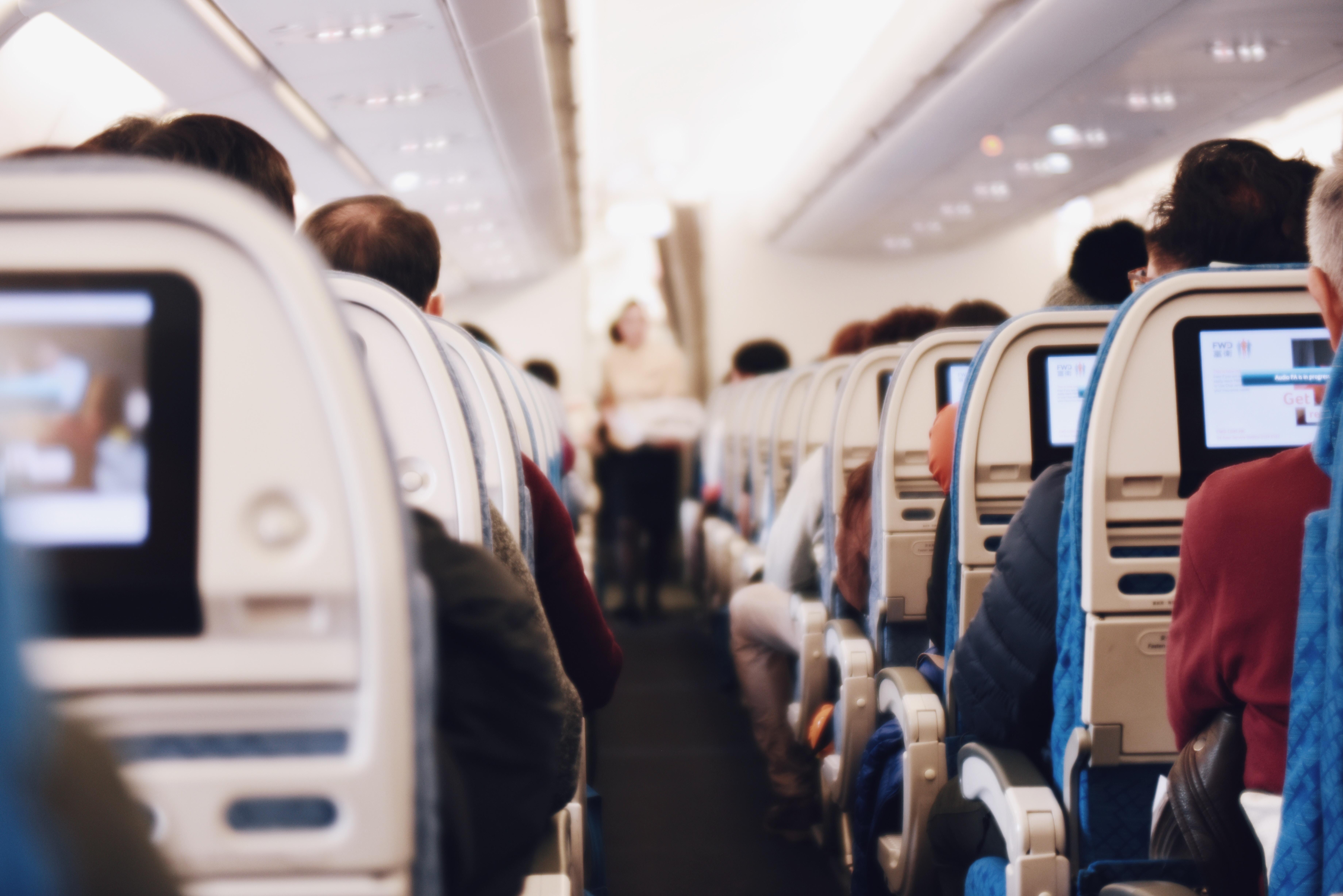 Don't discount last-minute flights to long-haul destinations
Just because you're seeking out last-minute deals, it doesn't mean you have to travel nearby. There are often alluring bargains that promise to whisk you away to more far-flung corners of the globe, too. Yes, they are likely to be pricier on the whole, but booking just before take off might mean you're in line for reduced tickets on cheap international flights.
The best way to approach this is to make use of the internet's wealth of fare compare sites. Simply put, if there's a deal out there on routes to Bangkok or the Bahamas, those are the tools that will find them. The great news is that you can direct fare compare apps to focus on individual routes.
So, if you're dead set on traveling across to Thailand's sparkling beaches, it's a case of entering your dates and destination and letting the world wide web do all the hard work.
Conclusion
Here you have it, it's time for you to save some extra bucks for a shopping treats or hotel upgrades. So, if anyone says it's not possible to score cheap last minute flights, prove them wrong. Share these tips with your loved ones, sharing is caring!