Beach attires have evolved from clothed to naked. This is apparent in the many nude beaches around the world, from Hawaii to Mexico, Greece to Croatia. These spots are an excellent choice if you want a carefree beach experience. However, for your first nude beach getaway, learn the rules and etiquettes. So, before you go naked, here are the dos and don'ts to a perfect first-time nude beach experience!
The Dos For First-Time In A Nude Beach 
1. Make Sure It's A Nude Beach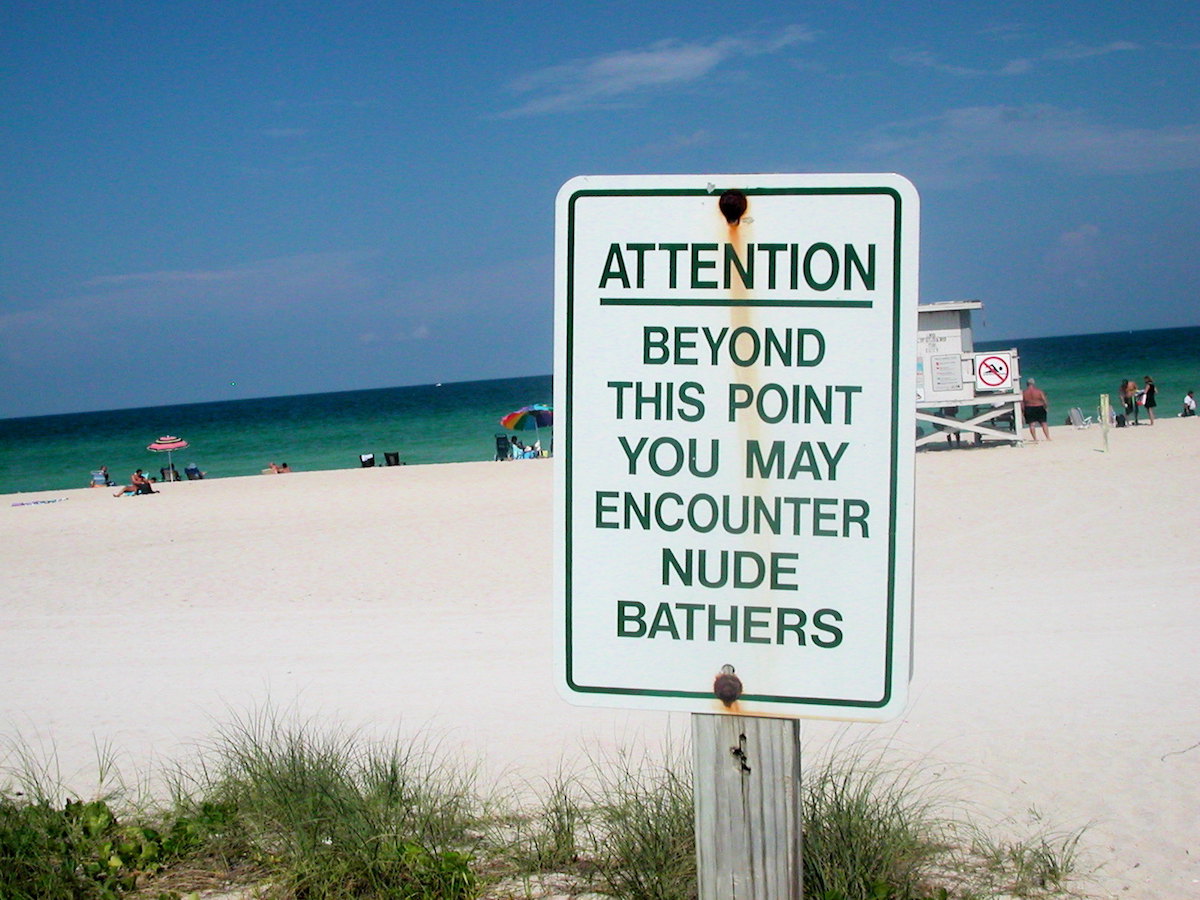 This may seem silly, but it's very important to make sure that it is indeed a nude beach. For your first-time nude beach experience, it's never right to assume things. Make it certain that your beach destination is a nude beach before you get naked.
In most countries, nude beaches will have large signs that say you are about to enter a nudist area. Before heading out, you can also confirm this via the beach website, if there is one. Meanwhile, if it's a public beach, most will also have signs. These can be elaborate signs or spray-painted "FKK" signs. FKK means Freikörper-Kultur in German, which means naturism or nudism.
In addition, there are chances you might stumble on wild nude beaches that don't have signs. If that's the case, you can confirm with the locals around. Aside from that, you can be certain it's a nude beach once you spot other people naked.
2. Always Keep A Towel With You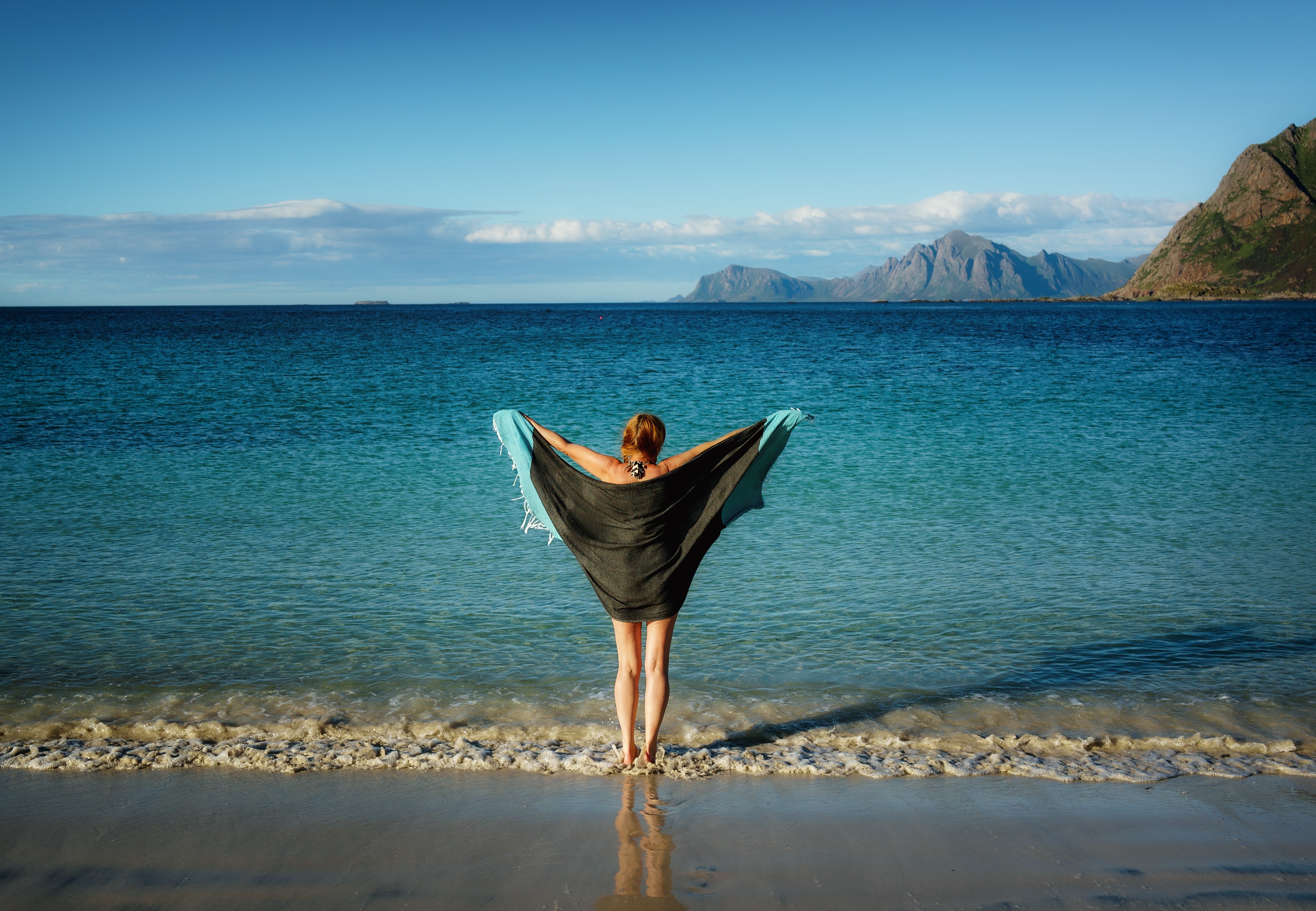 When going to a nude beach, you also want to observe and maintain sanitation standards. One way to do this is to bring a towel with you. This comes handy when nude sunbathing or for other purposes.
Aside from that, use a towel when sitting on benches, bar stools, or any common area. You don't want to sit naked on something other naked people may have sat on, too. In addition, keeping a towel with you comes handy in any emergency situation that may require you to use one.
3. Be Ready To Stripped Naked
If you're going with a group to a nude beach, you have to go naked. Don't be a party pooper by staying clothed while everyone is naked on the beach. Not only that, you will look like the odd man out and will completely stand out from the crowd.
So, if you're not ready to go naked on the beach, don't bother going in the first place. However, take note that some spots are clothing optional. This means these areas are open to both clothed and naked beachgoers.
4. Come

Prepared With Everything You Need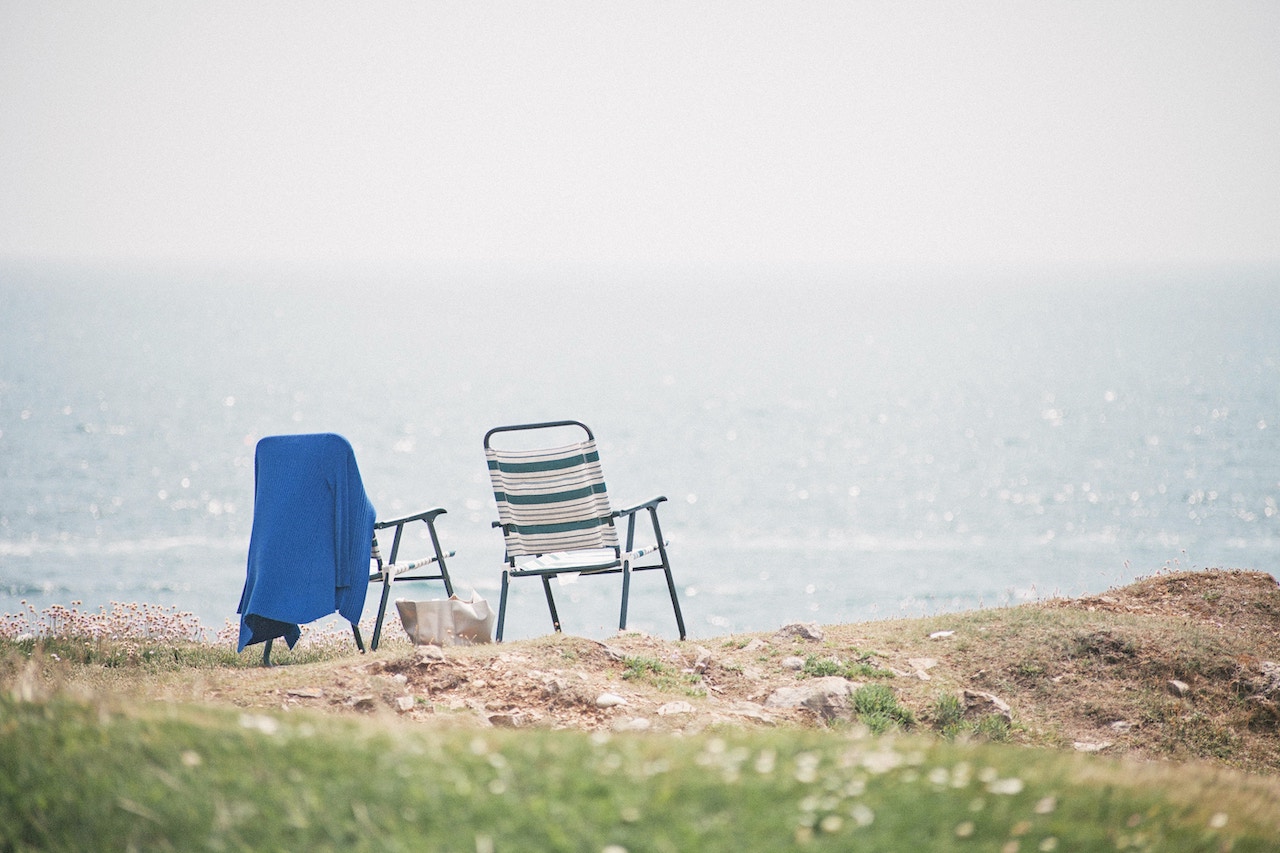 Most nude beaches don't come with amenities and are located on off beaten areas. For first-time nude beach getaways, make sure to bring the necessities. These include food, water, and toiletries. You may also want to consider packing towels, beach umbrellas, beach tents, and beach chairs. If you're bringing gadgets with you, you might need to bring a portable charger with you.
As mentioned, most of these nude beaches don't come with amenities. This also means there's a big chance these nude beaches don't have beach cleaners or crew. So, a great nude beach etiquette to remember is to clean up after your mess. Bring some garbage bags where you can keep your disposal.
5. Remember To

Put On Sunscreen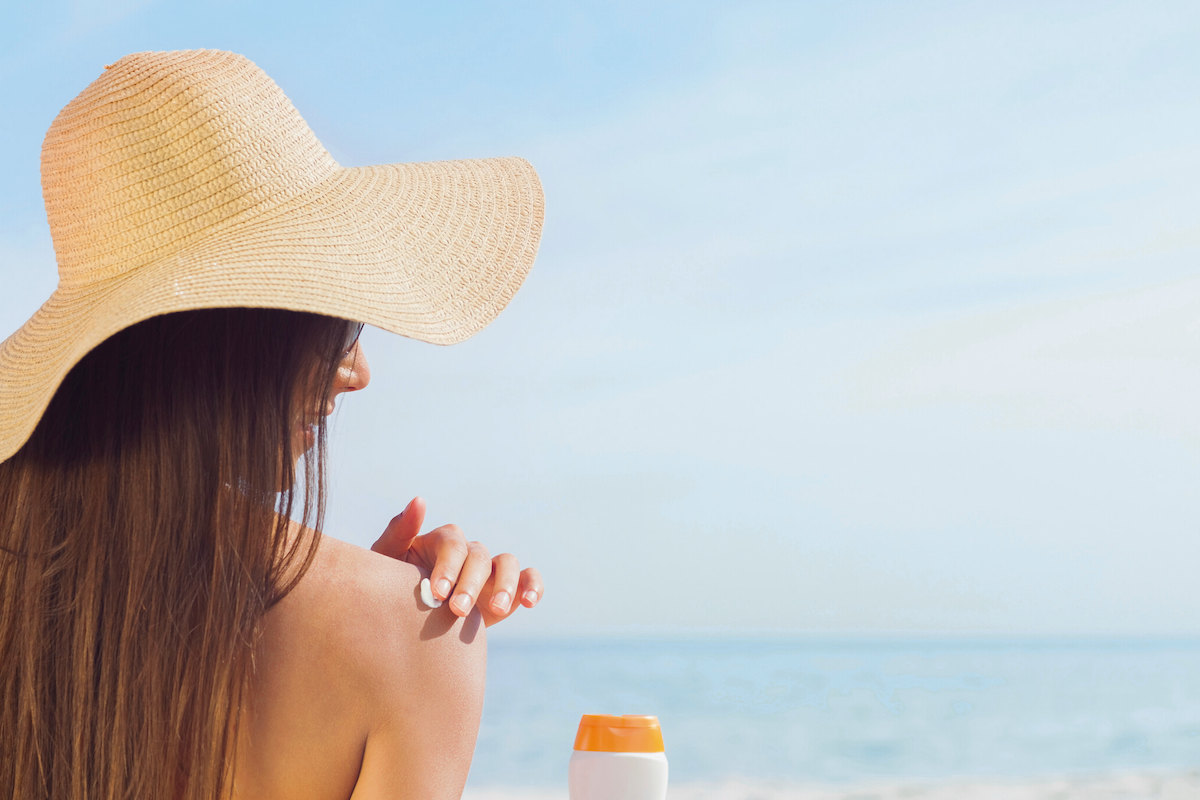 Nude sunbathing means getting your whole body toasted. While your goal is to get tanned, this doesn't mean you want to get burned. Bringing sunscreen is an important tip for first-time nude beach getaways. Pick a sunscreen with a high SPF since you'll be exposing your entire body when nude sunbathing. Yes, this includes those sensitive areas that are normally covered when you're in a swimsuit.
Tips When Applying Sunscreen
To successfully maximize the use of sunscreen on a nude beach, apply it once you're naked. It's easier to apply to all of your body parts when there are no clothes getting in the way. Plus, it's probably more even too.

Let the sunscreen dry for a few minutes for maximum protection.

Reapply often. This is especially important when you're staying on a nude beach for a long time. Even when it's cloudy, reapplying is still important. Meanwhile, after swimming, air dry your body instead of toweling it off. This lets the sunscreen stay on better and keep your skin protected.
The Don'ts For First-Time In A Nude Beach 
1. Never Ever Stare At Anybody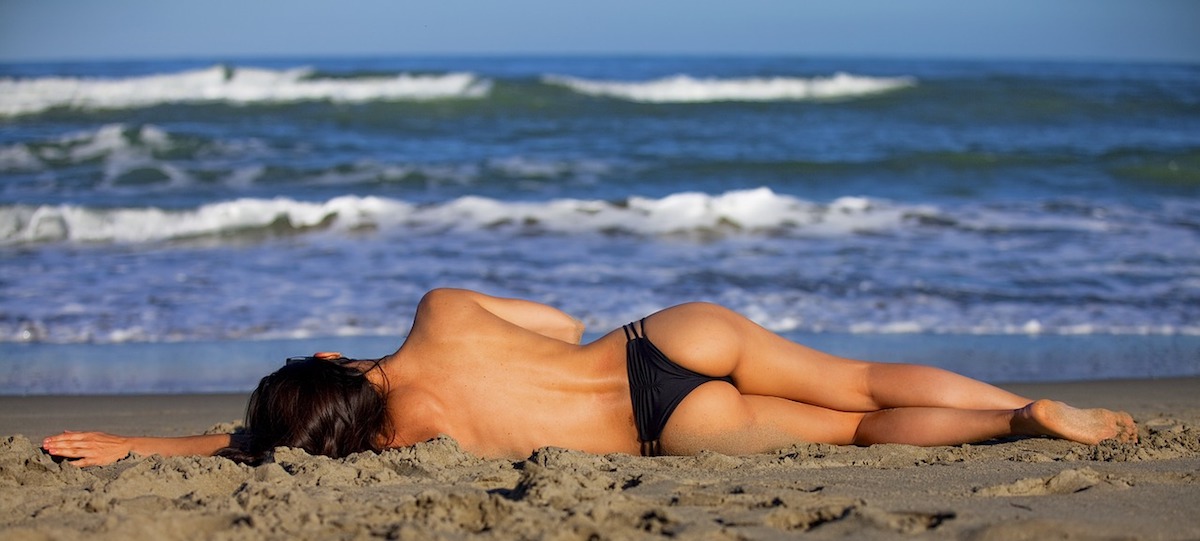 For first-time nude beachgoers, keep in mind not to stare or gawk at anyone. Going to a nude beach means seeing a lot of women and men topless in public. However, this doesn't give you the right to stare at them for whatever reason you may have. This is an important nude beach etiquette you need to keep in mind.
Aside from that, it's also not polite and right to giggle or point at anyone on a nude beach. Obviously, you also need to look and talk to the people you're with or even people you don't know. However, staring and gawking are different stories. Before you head to a nude beach, make sure you are prepared to be surrounded by a lot of naked people. If you think you're not ready for it, stick to clothing-required beaches instead.
2.

Don't Take Photographs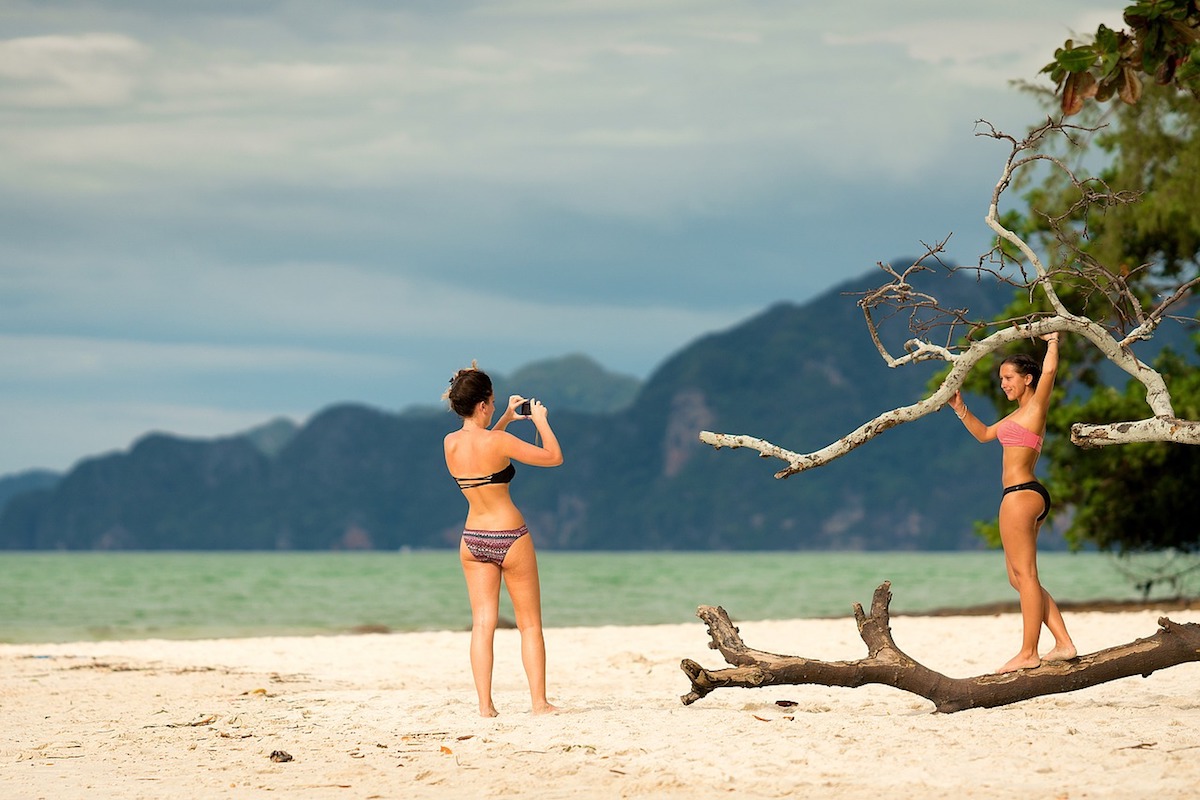 Another important nude beach etiquette for first-timers is to never take photographs without permission. This applies to taking someone's photo without permission or of the place (many nude beaches prohibit this).
Your first nude beach experience can be overwhelming. However, this doesn't mean you can take free snaps of someone or the place. If you really need to, always ask explicitly and explain your intentions. Moreover, if you allow someone to take photos of you, be prepared for the consequences. Keep in mind that you are naked in the photo no matter how artistically it is done. Also, you will have little control over what happens to the photo or where it ends up later on.
3.

Don't Show Explicit Sexual Behavior
There are no written rules of nude beach etiquette, but this doesn't mean you can ignore them. Make it your goal to make your first-time nude experience fun without offending anyone. Getting naked on the beach has become a common thing now. To make it more comfortable for everyone, never show explicit sexual behaviors, especially to strangers.
Nude beach means seeing people naked everywhere. However, this doesn't mean nude beach sex is allowed. No matter how attractive someone may appear to you, control yourself and never show sexual behaviors. This is not only inappropriate but completely rude, too.
This also goes to couples who visit a nude beach. It doesn't mean you have a partner, you can engage in nude beach sex or other inappropriate activities in public.
4. Mind Your Words!

Don't Say Any Inappropriate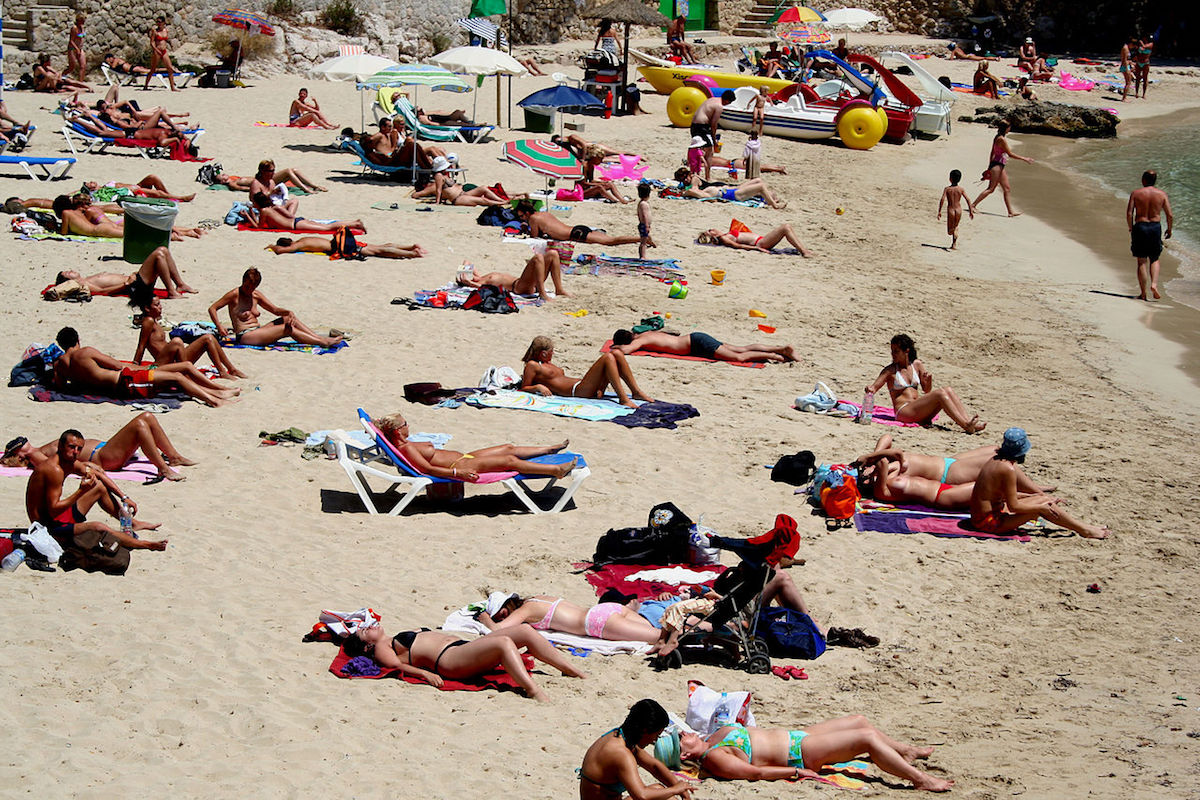 In line with showing explicit sexual behavior, don't say inappropriate things to anyone on a nude beach. Giving someone a compliment when they're clothed is fine and common.
However, complimenting someone when they're naked on the beach can easily be misinterpreted. This is no matter how good your intentions are.
5.

Don't Go Naked In Certain Public Areas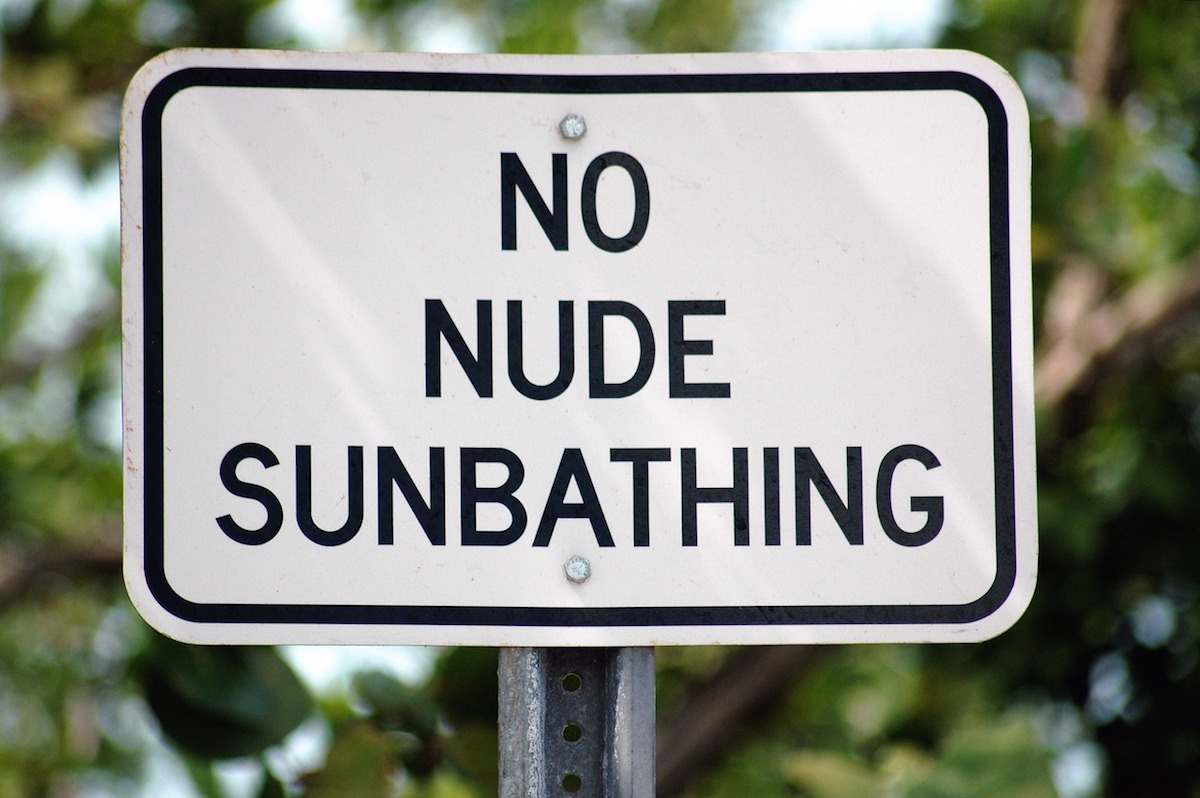 Another nude beach etiquette you need to know is that there are areas that restrict naked. Make your first-time nude beach experience smooth as a naked body by knowing the rules. Though some areas still require clothing, such as restaurants, cafes, shops, and parking lots. This means you can't always go naked in public.
Check for any posted signs regarding clothing-required areas. To make it hassle-free, consult the locals or the front desk about the rules to observe. Carrying a tote with you with accessible clothing and towels comes handy.
Other Important First-Time Nude Beachgoer Reminders
Keep a safe distance: Getting naked on the beach is not a usual thing for everyone. Be considerate as this might be someone's first time, so keep your distance. This reduces the chances of offending someone indirectly or making someone feel uncomfortable. If you want to try nude sunbathing, find a lesser-crowded spot where you can lie comfortably.

Drop the jewelry: Make the most out of your first time nude beach experience by going all in. This means wearing nothing at all, not even jewelry. While this isn't necessarily a critical reminder, but it's still a great unwritten rule. Wearing jewelry — especially big ones — will only attract more attention to your naked body. Unless this is your intention, stay bare and naked, and enjoy this carefree moment.

Don't stay out too late: Nude beaches are usually public beaches, which means you'll be naked on the beach with a lot of people. Be extra cautious by observing the right time to put on some clothes and head to your room or home. You'll never know if there are weirdos on a beach so it's better not to stay out too late.
Time To Strip Down!
First-time nude beach experiences can be a make or break. Getting naked in public is not for everyone, so it pays to know the dos and don'ts before you try it. Learning about nude beach etiquette is an excellent start to make your first time trouble-free.
Aside from that, you will also help others' feel more comfortable. Getting naked on the beach may be a little daunting for first-timers. However, following these tips can make nude beach getaways a little less frightening a little more exciting! If you're not ready for full-on nudism, perhaps you can try a topless beach instead.