When it comes to show-stopping attractions, Vienna is a must stop when visiting Austria. Filled with modern and imperial architecture, historic museums, and vast green spaces, a day wouldn't be enough to explore this hidden gem in the heart of Europe.
First-time visitors wouldn't run out of things to do in Vienna. There's just a lot of places to visit, stories to learn, and food to try. Whether you are a history geek, nature lover, or daredevil, this city has something in store for you. From hotels and nightclubs to nature spots and shopping hubs, Vienna got you covered.
To guide you through your first visit to the city, our travel experts have broken down the best things to do in Vienna for you.
1. Explore The Historic Ringstrasse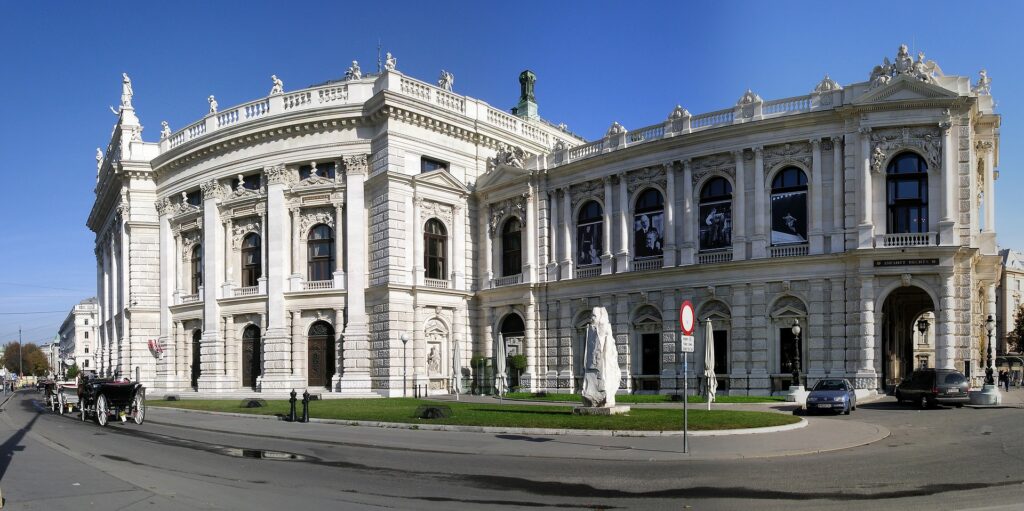 Highlighting Vienna's rich architectural history, first-time visitors shouldn't miss wandering along the Ringstrasse – one of the most beautiful streets in the world. The 5.3 kilometer-long boulevard encircles numerous historic and monumental buildings in the city like palaces, museums, and hotels.
Who would have thought that this ring of beautiful neo-Renaissance buildings is where high walls once stood? Ringstrasse was once occupied by city walls that protect the inner town of Vienna against invaders. It was in the mid-1800s when the walls were dismantled and were replaced by buildings instead. Today, the Ringstrasse houses many of Vienna's best-known structures featuring active adaptations of Gothic, such as the Imperial Palace, the Kunsthistorisches Museum and the Natural History Museum, and the Vienna State Opera and Parliament.
A one-day tour in the architectural belt is the best way to spend your stay in Vienna. Among the places to visit are:
The Neue Burg
A visit to the Neue Burg is perfect for people who have a keen interest in ancient European architecture. It was built in 1881 in neo-Baroque style with a curving facade consists of a monumental arch and a colonnade on either side. In front lies the equestrian statue of Eugène of Savoy, an Austrian hero who defeated Turkish invaders in the seventeenth century. Nowadays it also houses parts of the National Library and the Weltmuseum Wien.
Vienna City Hall
Vienna City Hall is another picturesque in the city. The building is also inspired by the neo-Baroque style and one of the most important secular buildings in Vienna. Throughout the year, numerous events are being held in front and inside of the city hall to attract visitors such as the Life Ball every May and Christmas Market from November to December.
Votive Church
Churches often have the most fascinating architectural design and Votive Church is no exception. The neo-Gothic church was built in 1856 as a way to show gratitude for the unsuccessful attempt to assassinate Emperor Franz Joseph. The most impressive part of the church is the eye-catching altar with a gilded retable and canopy over it. Nowadays, Votive Church stands as the second-highest church in Vienna.
2. Reminisce In Museums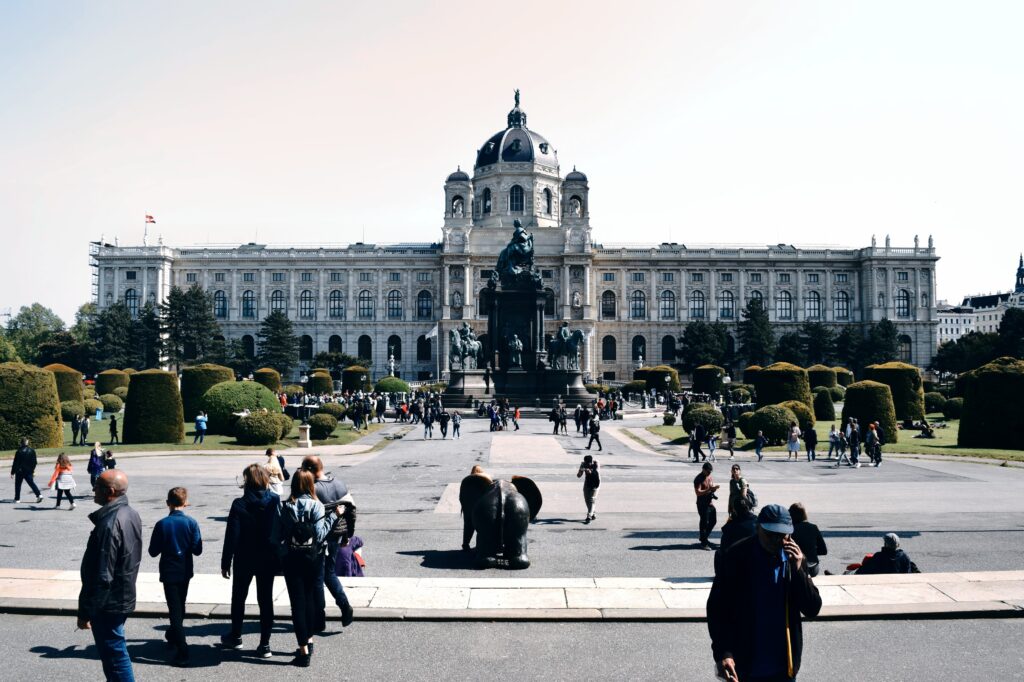 One way of making the most out of your trip to a foreign land is to learn about its history. Visiting museums is among the things to do in Vienna if you want a lift in the past. The city has a lot of museums where you can discover more about the city's arts, culture, and heritage. Exploring these places will make your travel not just fun but a meaningful experience too.
Here are some of the top museums you can visit:
Belvedere Museum
If you are an artsy person, Belvedere is an ultimate destination for you. The Baroque-inspired museum is housed in the Belvedere Palace and holds some of Austria's most valuable art collections. Some of the artworks you can find are "The Kiss" by Gustav Klimt, "The Embrace" by Egon Schiele, and "Sleeping Woman" by Oskar Kokoschka.
Kunsthistorisches Museum
The Kunsthistorisches Museum is admired not just by the artifacts and story it holds but by the architectural beauty it has as well. Located within the Ringstrasse, the museum has an octagonal dome that houses extensive collections of the imperial family. Some of the important art collections it holds are the "Madonna in the Meadow" by Raphael, "Adoration of the Trinity" by Landauer Altarpiece, and "The Art of Painting" by Johannes Vermeer.
The museum also holds essential artifacts such as ancient musical instruments, arms and armor, Greek and Roman antiquities,  and sculptures and decorative arts.
Leopold Museum
Leopold Museum has the largest collection of modern art in Vienna. Located at MuseumsQuartier, the art museum serves as the treasure-trove of Dr. Rudolf Leopold's hundred of Austrian modern art collections. It houses some of Egon Schiele's most important masterpieces like the "Portrait of Wally" and the "Self-Portrait with Physalis".
3. Spend Time in the Schönbrunn Palace Gardens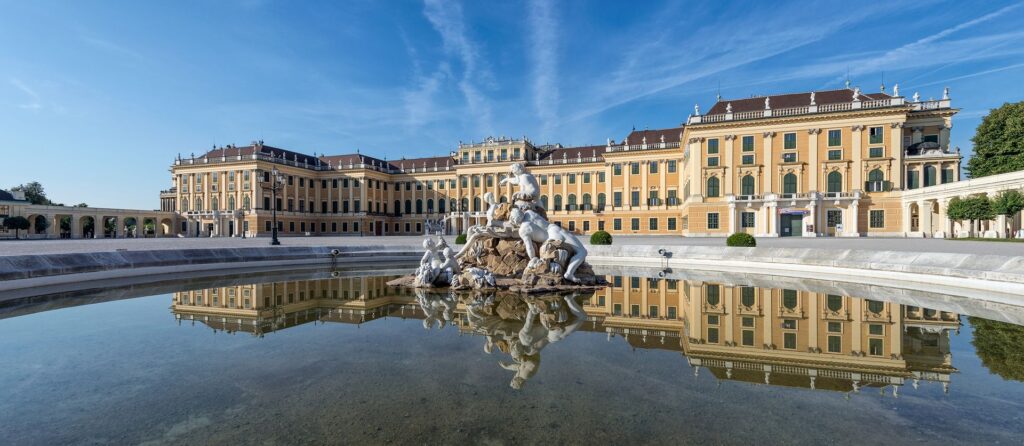 Experience how to live like a monarch for a day and marvel at the grounds of Schönbrunn Palace. The historic 1.2 km garden was placed on the UNESCO list of World Heritage Sites in 1996. It was opened to the public around 1779 and is famous for its recreational amenities for both local and foreign visitors.
They provide several tour packages that will show you around the important sites of the palace like the privy garden, Orangery Garden, Maze, and Gloriette. A visit to Schönbrunn Zoo, the world's oldest zoo, is also perfect for children.
4. Visit Historical Churches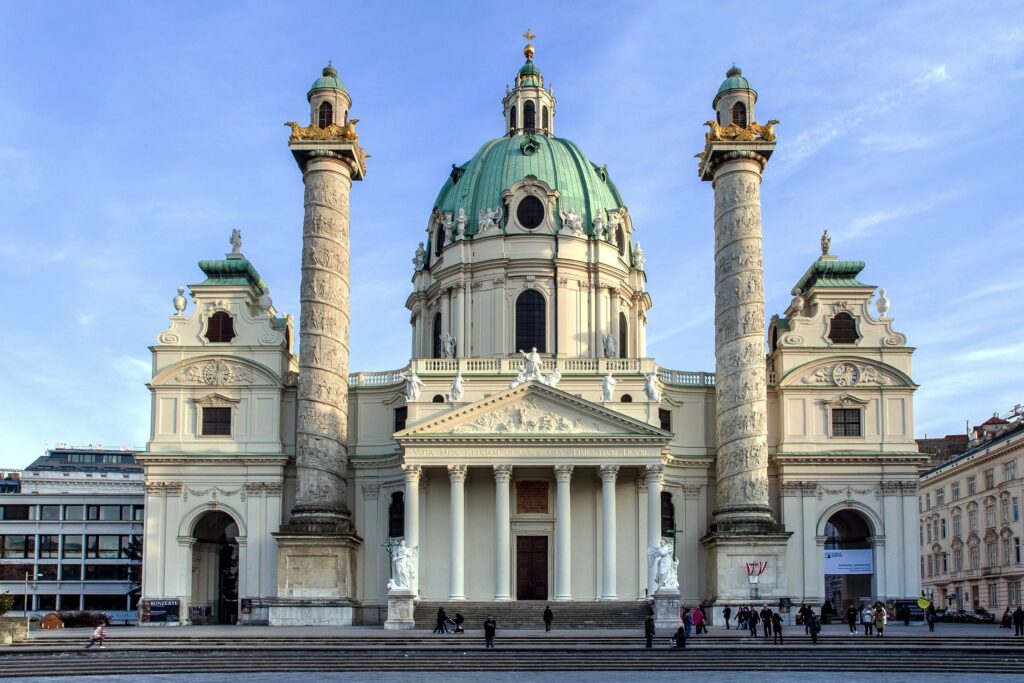 Catholicism represents the largest religion in Austria, which is why it is no surprise that many historically and architecturally diverse churches can be found in Vienna. Among the best churches you can include in your itinerary are St. Stephen's Cathedral, St. Rupert's Church, and St. Charles' Church.
St. Stephen's Cathedral
St. Stephen's Cathedral was built in the 12th century in a mix of Gothic and Romantic styles. Standing at 136 meters, the church has four towers, 23 bells, and has 18 altars on the main part of the church, with more in the various chapels. Nowadays, St. Stephen's Cathedral is considered the most important Gothic church in Vienna.
St. Charles' Church
St. Charles' Church is a Baroque-style church famous for its mighty green dome and a park right in front of it. Baroque architect Johann Bernhard Fischer von Erlach started building the church in 1716 and was completed in 1739 by his son after his death.
St. Rupert's Church
St. Rupert's Church is the oldest church in Vienna, built in the year 740. Since completed, the church has undergone several renovations but its original walls from the 12th century still remain to date. The church also has the oldest bells and oldest glass window panes in Vienna.
5. Tour The Hundertwasser House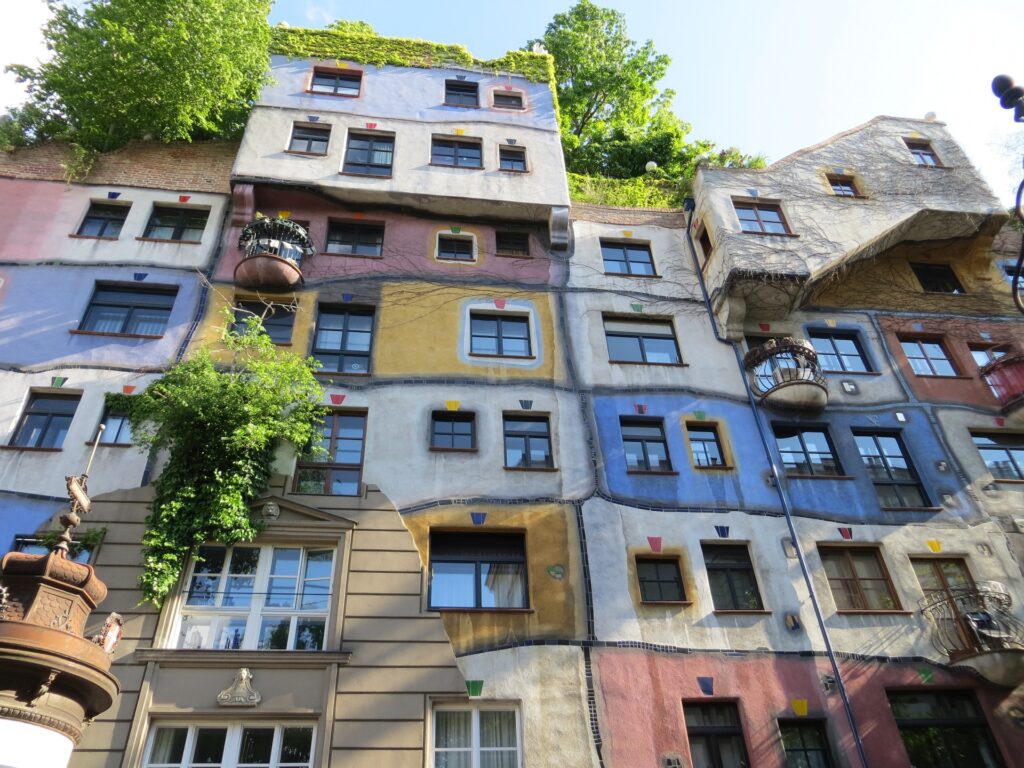 If you haven't noticed it yet, most of the attractions in Vienna are about architecture. But still, we can't get enough. Among the things to do in Vienna is to explore the Hundertwasser House, one of Austria's architectural highlights. Designed by Friedensreich Hundertwasser, the house is famous for its asymmetrical apartments with protruding balconies. It is also famous for its colors and exotic exterior facade that reflects each tenant's personality. If you are a social media person, you would love to take a snap and put it in your Instagram stories.
6. Unwind In Best Hotels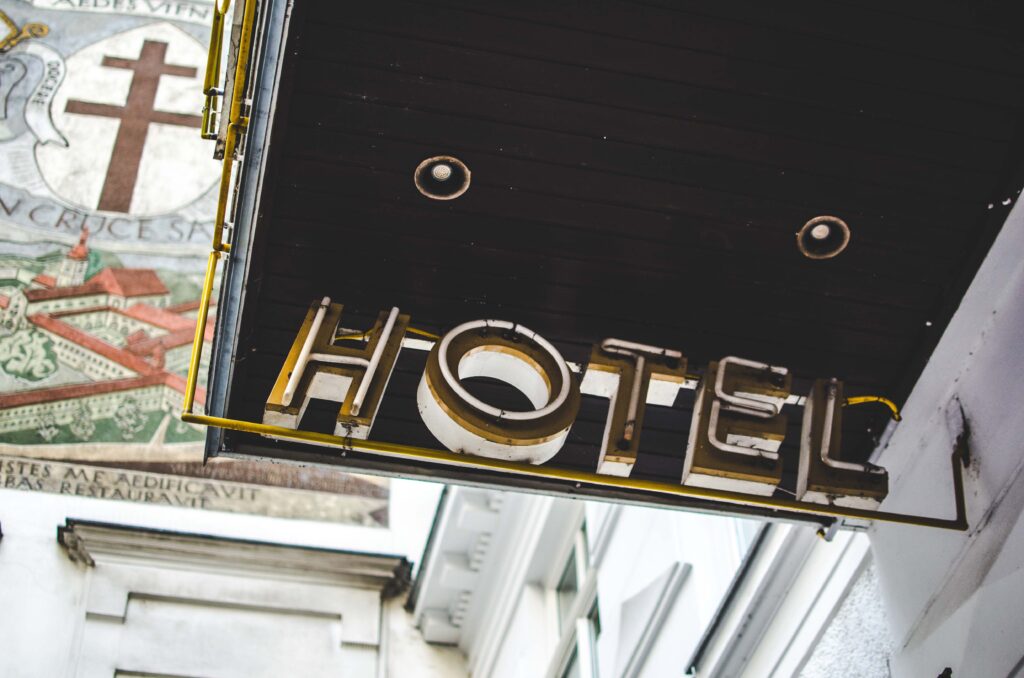 Your vacation wouldn't be complete without a good hotel experience. Here in Vienna, there's a lot of easy-to-access and affordable hotels that provide you the comfort you need. One of them is the 25Hours Hotel.
Conveniently located at the center of MuseumsQuartier, 25Hours Hotel is surrounded by lots of must-visit tourist attractions in the city. After a long day of site visits, indulging in the hotel's unlimited amenities is surely one of the most relaxing things to do in Vienna. From spas and saunas to rooftop bars and contemporary restaurants, 25Hours Hotel got everything you need taken care of.
7. Indulge With Viennese Food Adventure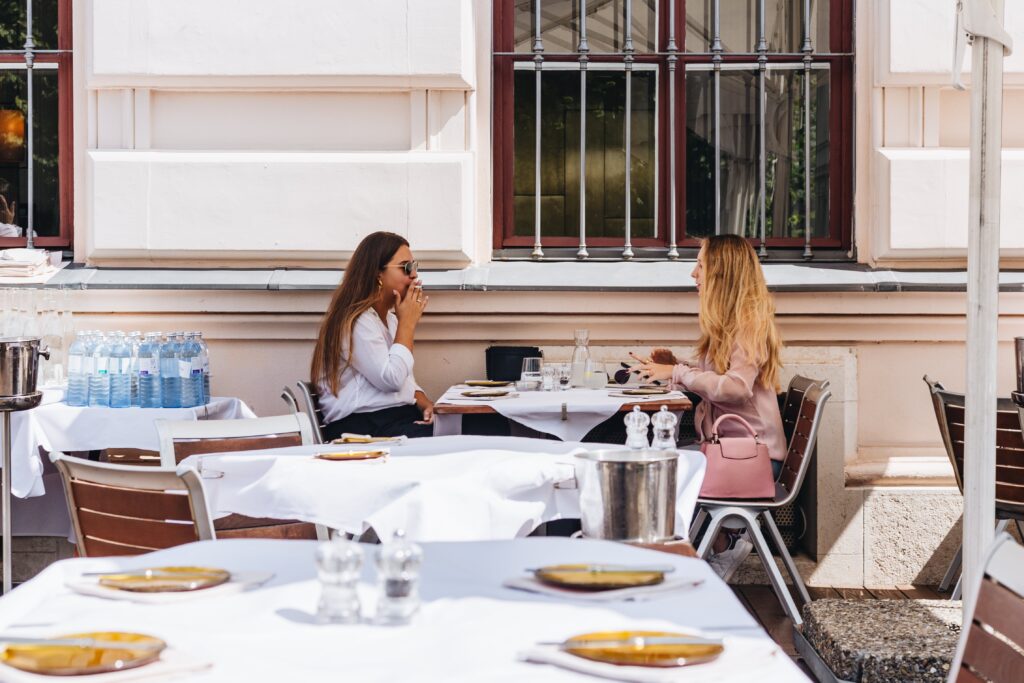 First-time visitors in Vienna wouldn't run out of options where and what to eat. There are lots of fine dining restaurants in every corner of the city that you can try out. But as what every food and travel experts would say, eat where the locals are eating. That way, you'll get a real taste of the place you are visiting.
In Vienna, there's a commonplace where both locals and visitors meet, the Naschmarkt. Naschmarkt offers a mix of Viennese, Indian, Mediterranean, and Italian delicacies one shouldn't miss to try. There are over 120 different food stalls at the market, some of them handling samples for a free tasting.
If you are looking for fresh goods, Vienna is lauded for its delicious fresh produce like strawberries, asparagus, lettuce, zucchini, and more. There are also stalls selling dozens of local cheeses and other typical Austrian and Viennese specialties like sauerkraut, sausages and other cured meats, and olives.
8. Stroll In The Volksgarten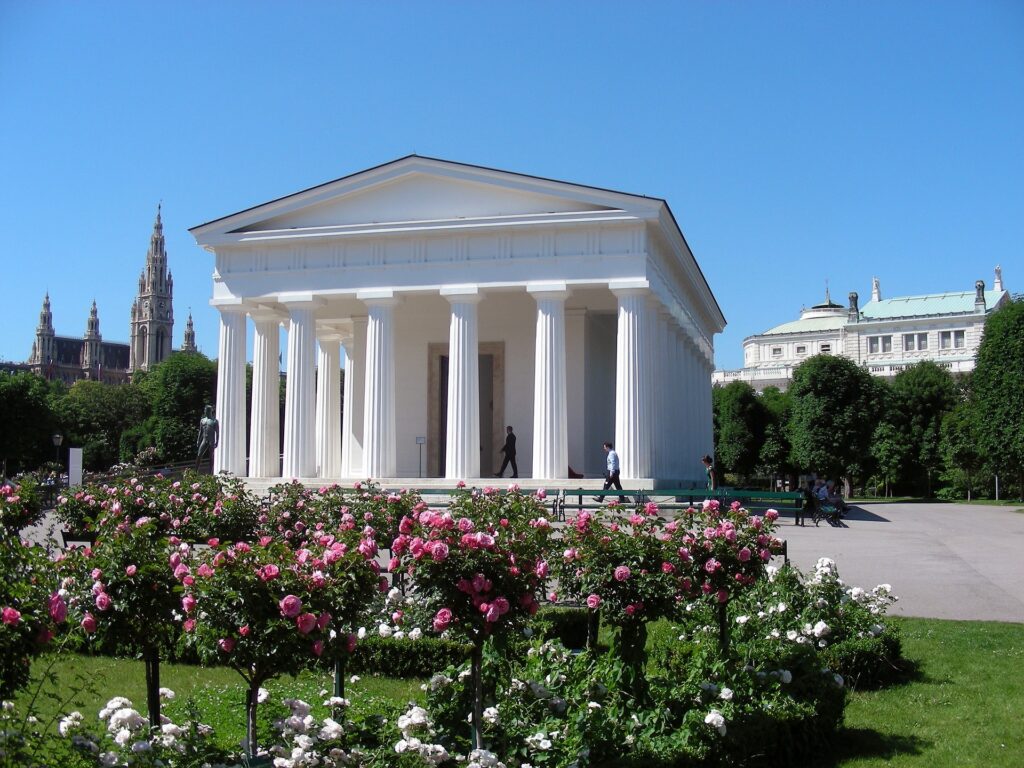 If you like a break from the city adventures and want peace of mind, there's only one place to go when you're in Vienna – The Volksgarten. It is a public park located in the inner city and is part of the Hofburg palace complex.
Leave your worries behind while you stroll around and appreciate the decorative fountains and interesting monuments that embellish the park. The magnificent kaleidoscope of color of the rose garden also awaits you, perfect for flower-filled photos.
At the center of the park stands the neoclassical Theseus, a smaller version of Athen'sTemple of Hephaestus, where you can witness contemporary artworks exhibitions.
9. Book A Wine Tasting Tour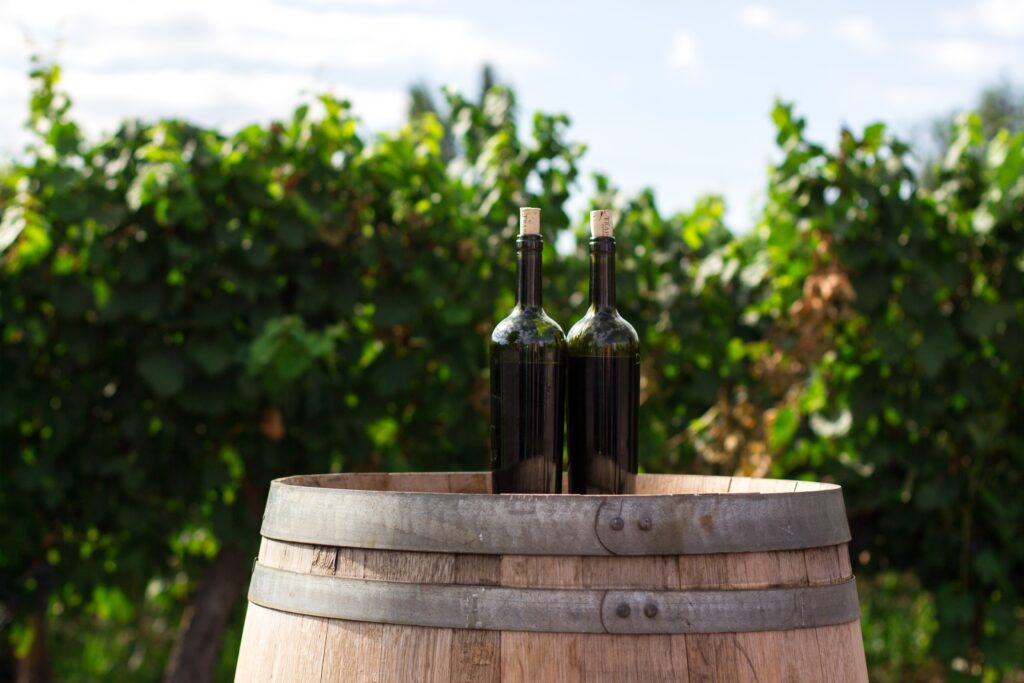 The winery is a growing industry in Vienna. It is the only metropolis that grows enough wine within its city limits. Viennese love their wine to the point that they barely export them. So if you are a first-time visitor, you'd rather not let the chance slip and leave the city without sampling a glass. Generally, all-day sipping of wine is among the things to do in Vienna.
There are several wine tours all around Vienna. It could last half a day or longer, allowing you to descend into a hidden and secret wine cellar while taking a sip. You'll also have the chance to visit wine merchants and hang out with locals in traditional wine bars all day and into the night. Just be mindful of your intake and keep yourself sober.
10. Chill Out in Cozy Coffee Houses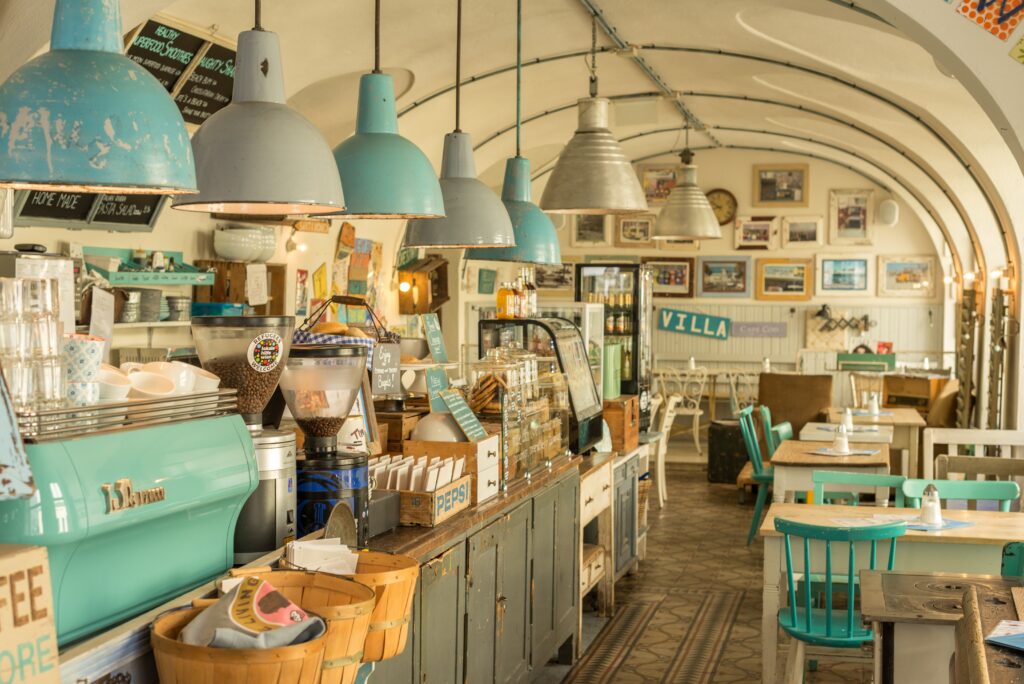 It is an understatement to say that coffee houses are part of Austria's culture. They are not just part of it but rather a shaper of it. Lots of Vienna's creativity and big ideas have happened in the city's cozy coffee houses. Today, they are as popular as ever and have become one of the city's main attractions. Indeed, sipping a Wiener Melange while waiting for the sun to rise behind the magnificent buildings of Vienna could be the best morning you'd ever have.
If you would like to experience just that, there are lots of Viennese coffee houses you could choose from. One of the top-notch coffee houses in Vienna is the Café Central, famous for its frappe, espresso, and lattes. Café Central is once a favorite hangout for Arthur Schnitzler, Sigmund Freud, Peter Altenberg, and Leo Trotzki.
11. Shop Like a Pro in Mariahilfer Strasse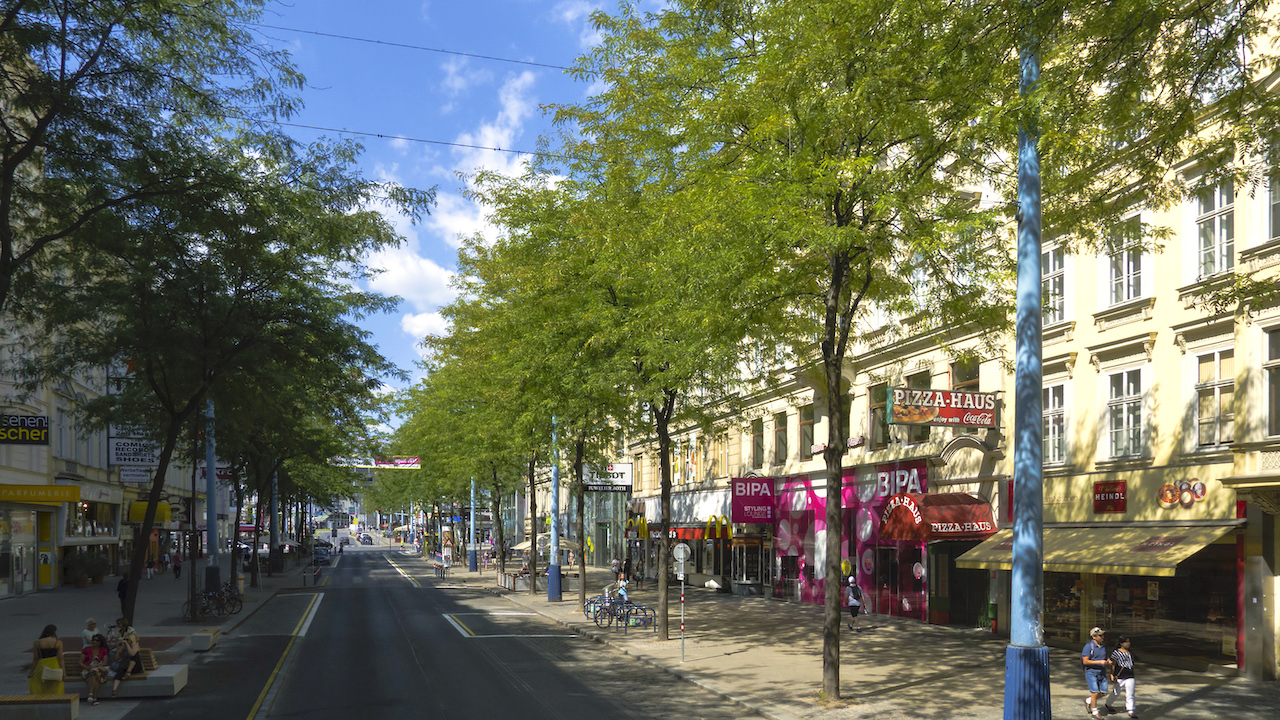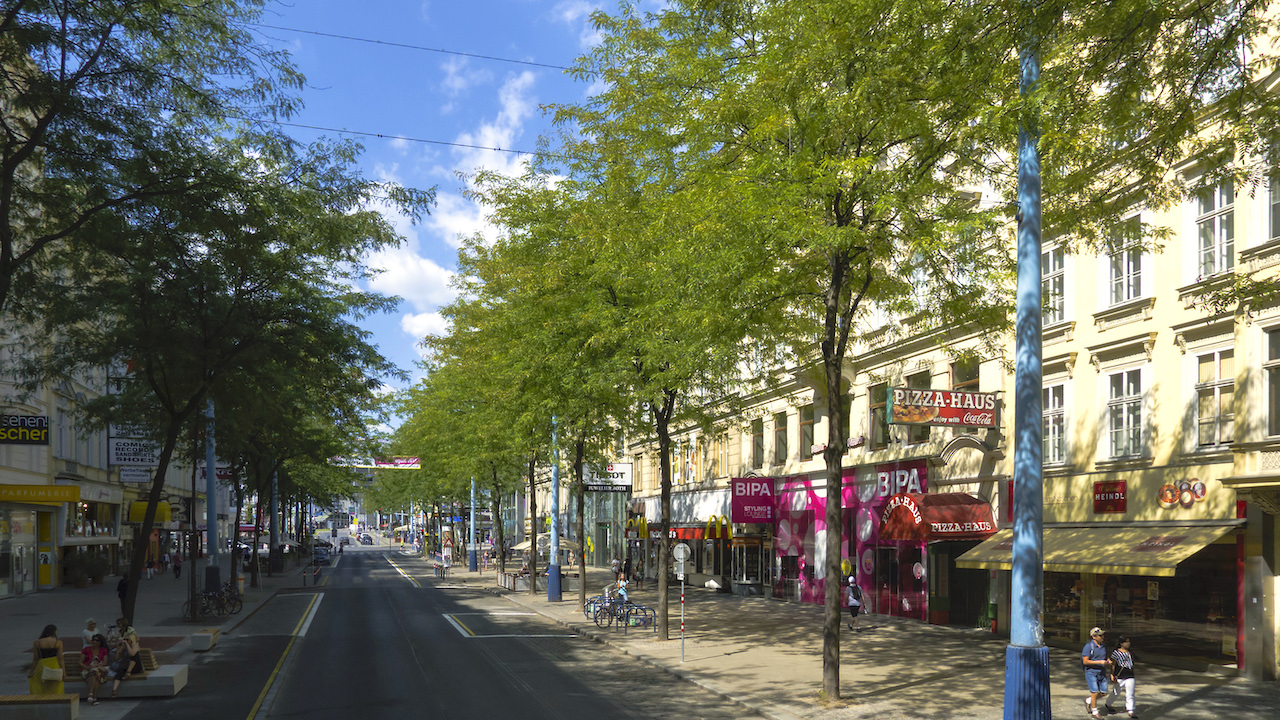 Vienna is an underrated shopping hub. Not everyone realizes what kind of treasures they can find on the small boutiques that lie along the grandiose streets of the city.
Mariahilfer Strasse is one famous destination for those who want a complete Viennese shopping experience. Located in the 6th and 7th district of Vienna, Mariahilfer Strasse is considered as the most important shopping street in the city. The busy lane is filled with fashion and lifestyle stores, well-representing cool and hip international labels. If you are looking for footwear, you can find individual stores for brands like Vans, Foot Locker, Puma, and Ecco. If you are into denim fashion, there's Diesel, Vero Moda, Benetton, and S Oliver just along the street for you.
You can also explore other Viennese boutiques hidden in Mariahilfer Strasse that match all sorts of fashion styles, from boho and Scandinavian to vintage and chic.
12. Escape in Nature Spots in the Danube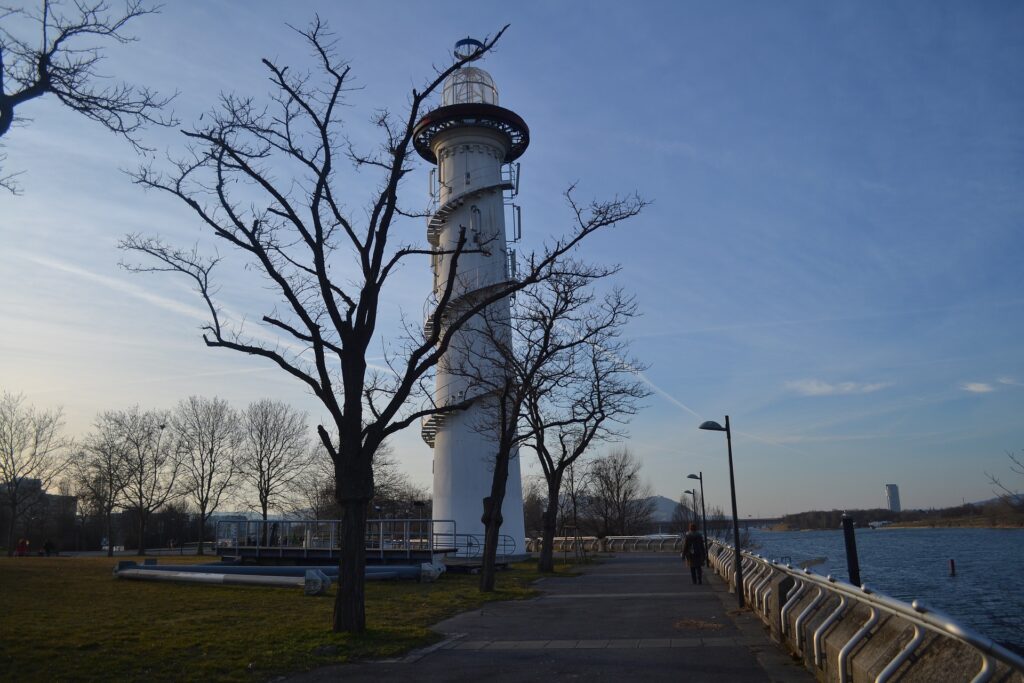 If you had enough of city adventures, Vienna is also poised to offer you exciting nature adventures. You can visit Danube Island in central Vienna where you can spend the day under the sun. A favorite recreational spot of the Viennese, you can enjoy boating, cycling, skating, and beach volleyball on the island. At lunch, treat yourself on a picnic while admiring from afar the beauty of the New Danube, a side channel of the Danube Island.
13. Go Mountain Climbing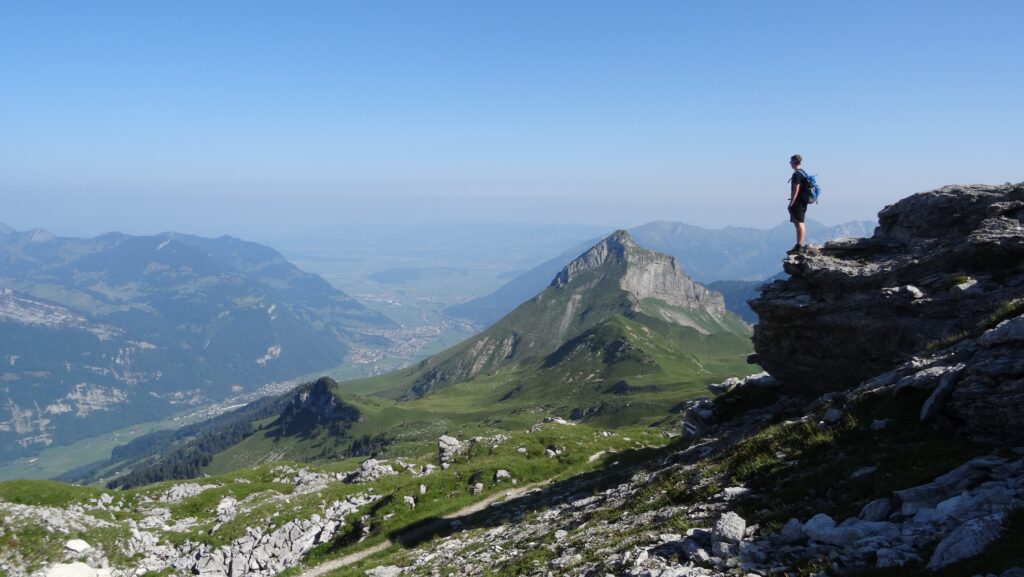 One great thing about Vienna is how easy it is to escape from the heat of the city to the thrilling terrains of its mountains. Hiking and mountain climbing is a widespread passion among Austrians, that's why finding a tour in the woods of Vienna wouldn't be hard for first-time visitors. In a short drive, you can reach the edge of the city and take the path into its summits.
If you are a laid back person but still want to experience hiking the Viennese way, you can take the classic 11 kilometer-long hike which will lead you from the town of Nussdorf to the vineyards and woods of Stephaniewarte. But if you are looking for a more extreme experience, you should take the Rundumadum Hiking Trail, a 120 kilometer-long hike with 24 stages which encircles the whole city.
Other hiking destinations in Vienna include Rax – a mountain range situated at the border between Lower Austria and Styria, Kahlenberg – famous Sunday hiking trips, and Schneeberg – the highest mountain in Lower Austria.
14. Traverse The City While Biking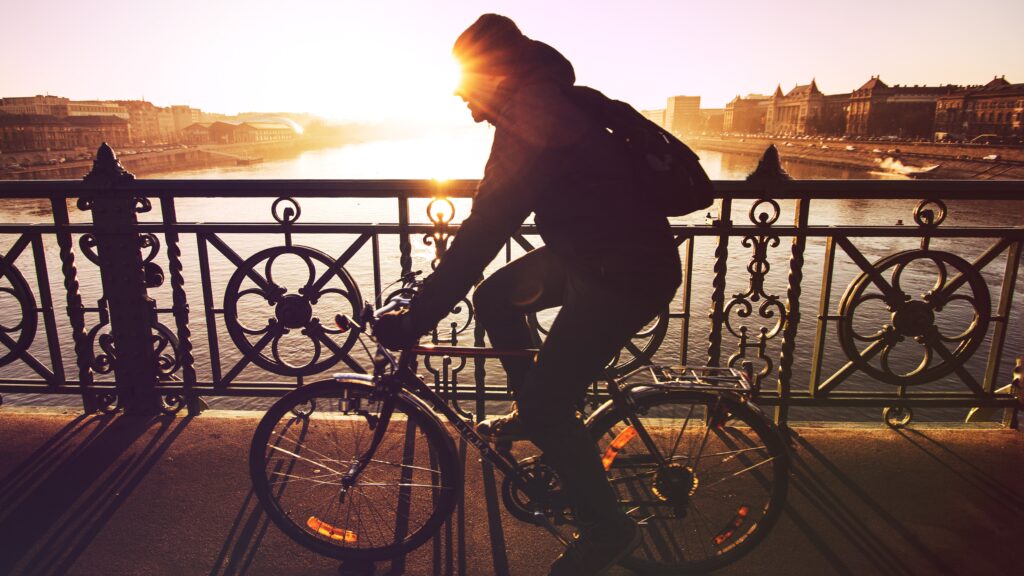 Cycling is a growing revolution in Vienna as nearly every Viennese owns a bike. Bike rental startups are also popping up in the city that caters to one of the coolest things to do in Vienna, the guided bike tour.
The bike adventure highlights the beauty of the city and the countryside of Vienna all at once. Taking a 3-hour sightseeing tour will allow you to witness the magnificence of neo-renaissance in Ringstrasse. You will be guided through the favorite attractions in imperial Vienna such as the Vienna State Opera, Mozart Monument, Heldenplatz, Hofburg Palace, and more. You'd also have the chance to explore the green outskirts of Vienna. By booking a tour, you can cycle through the vineyards above the Danube River and back down through the woods to Danube Island.
15. Experience Animal Interactions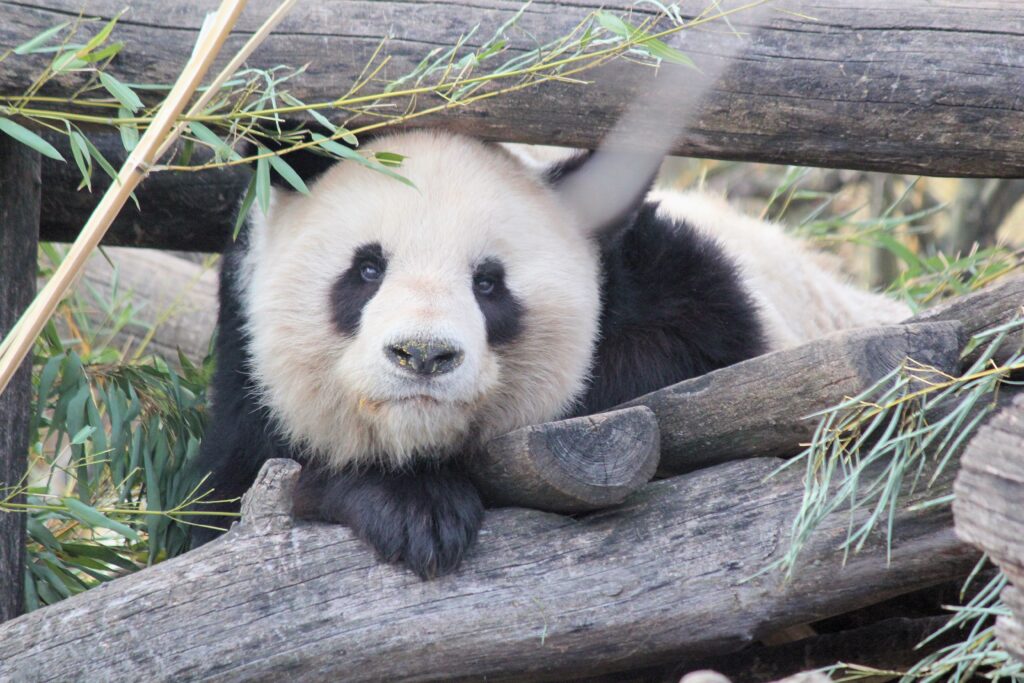 Experiencing an upfront interaction with wildlife animals is among the things to look forward to when visiting Vienna. Schönbrunn Zoo or Vienna Zoo is a top destination for a captivating excursion into the animal kingdom.
Located on the grounds of the famous Schönbrunn Palace, the Vienna Zoo was opened in the year 1752 and is the oldest operating wildlife park in the world. Today, the zoo is home to over 700 species, including critically endangered animals. You can visit them during feeding time and have the chance to feed them by yourself.
Some of the undisputed stars in the zoo are the giant pandas, cheetahs, hippos, and elephants who have a recent addition to their family. In the summer of 2019, baby elephant Kibali was born and has since attracted millions of visitors.
16. Join Vienna Ring Road Run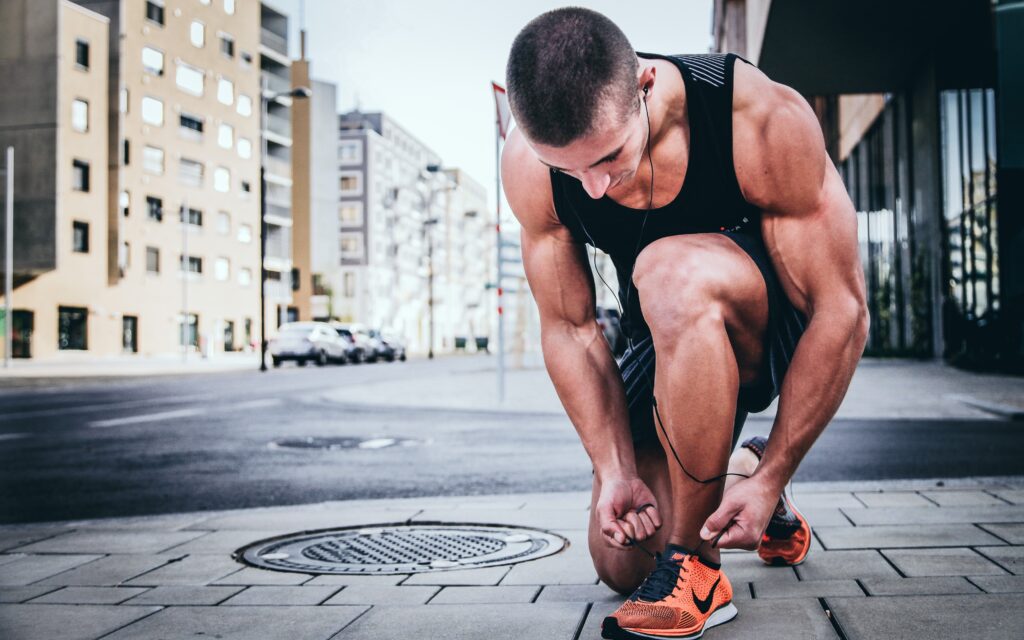 Travel abroad sometimes causes people to go off track on their fitness goals, but not when you're in Vienna. Vienna is a running city and there's enough space to run. So, time to pick up your shoes and start a jaunt around the city.
Vienna is famed for its "Ring Road Run". It is a running tour around Ringstrasse where you can admire the architecture and charm of the different centuries while getting a workout in. If it is your first time in the city and you want to have a lot of sights covered, then joining a running tour should be in your list of things to do in Vienna.
Along the running tour, you can see many important Viennese landmarks such as Sigmund Freud Park, The State Opera, the Parliament, and the Museum of Natural History.
17. Party Hard In Nightclubs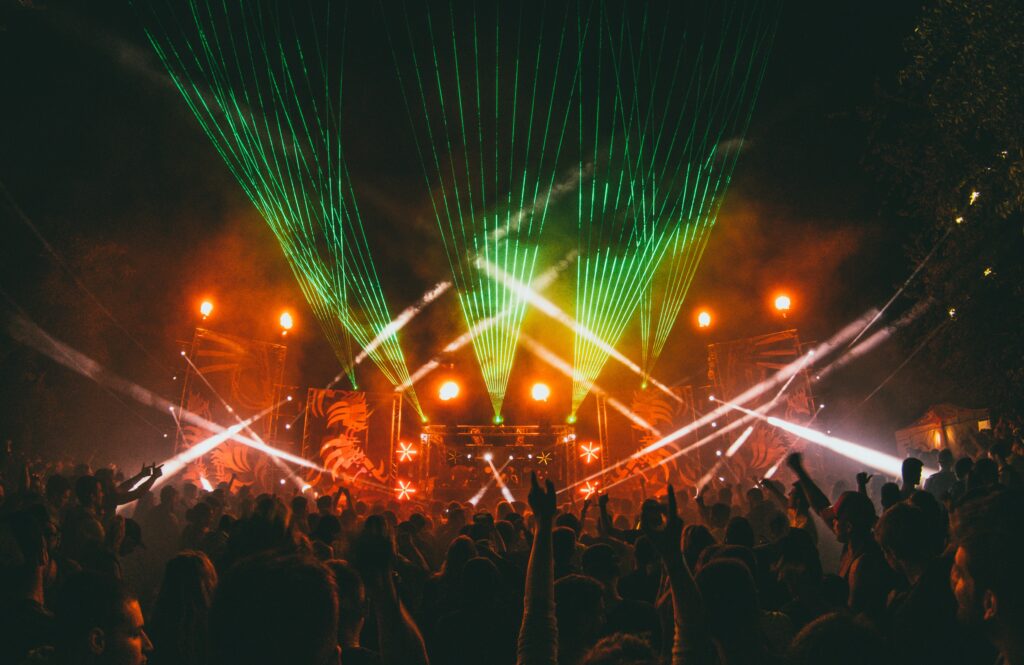 If you are a night person and loves partying, Vienna got you covered. Known for a timid and cleaner party lifestyle, Vienna has a surprisingly lively nightlife within the city's subcultures. Although not to the levels of other European capitals like London and Berlin, Vienna's night club scene is considerably sophisticated and exciting.
When partying all around Vienna, expect to sweat heavily while dancing to great music with an international sensation. Some of the best nightclubs in Vienna are located under the arches of the former Stadtbahn railway along the Gürtel, such as Chelsea, B72, and Rhiz. You can also make your rounds on the party area by the Danube Canal that houses Flex, Grelle Forelle, and Werk.
18. Try Extreme Rides Adventure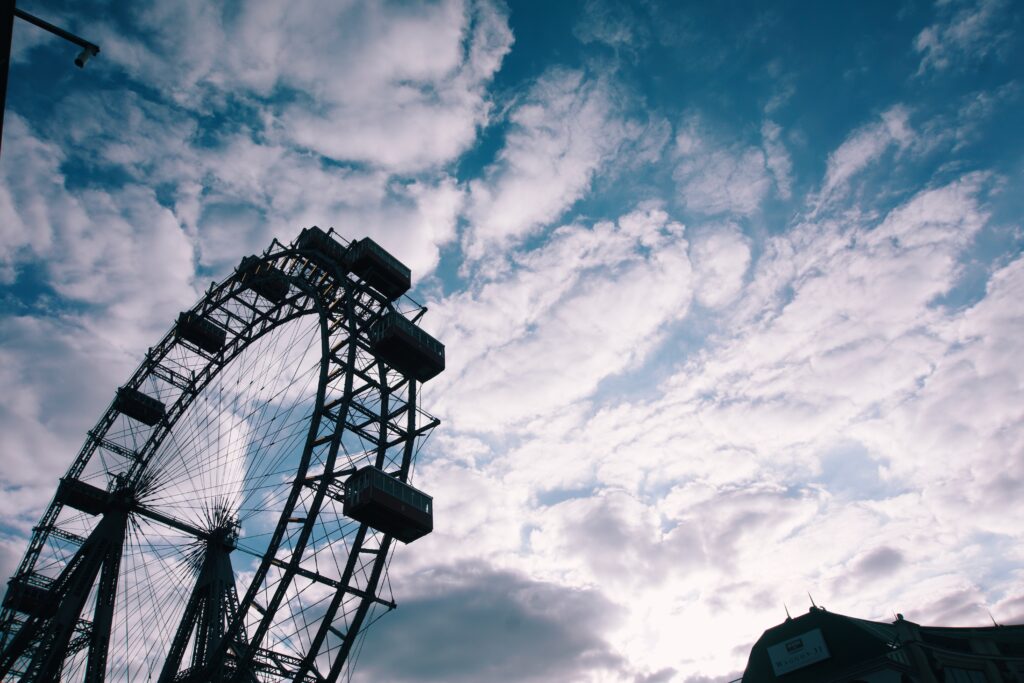 There's only one place to visit in Vienna if you want to explore the city's cultural heritage and experience extreme ride adventures all at the same time. Wurstelprater is an amusement park with a rich heritage. Built as part of Wiener Prater, a large public park in Vienna, Wurstelprater is considered as the oldest amusement park in the world.
Some of the main attractions in the amusement park nowadays are the miniature railways, roller coasters, swing carousel, and the famous giant Ferris wheel that has long served as one of Vienna's national symbols. If you're afraid of getting sick because of the rides, you can opt to visit Madame Tussauds wax museum and meet the copycat version of your favorite celebs and personalities.
19. Discover The Secrets of Vienna Woods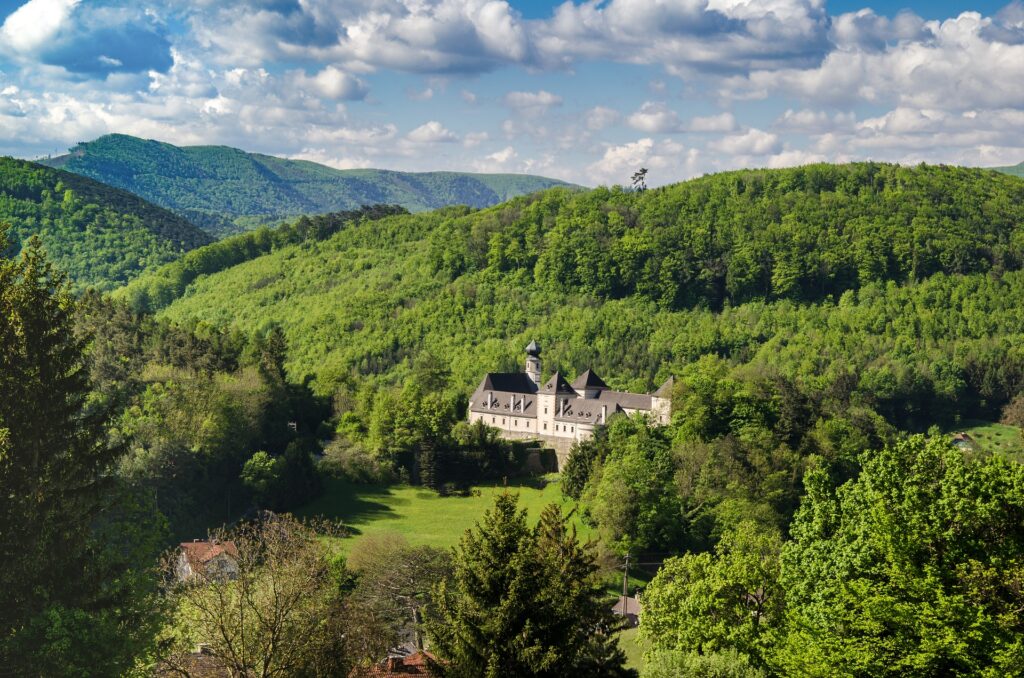 A visit to the Vienna Woods is a great escape from the city rush. Located in the Southwest of Vienna, these green alps once served as a royal hunting lodge of Mayerling. A day of the tour in this outskirt is enough to either find peace or be haunted by the mysteries hidden in every trail of the old forest.
It is in these woods where Rudolf, the Crown Prince of Austria and his lover Baroness Mary Vetsera mysteriously died. The true course of the event was never solved and up to this day is the subject of urban legends.
20. Witness Vienna State Opera Performance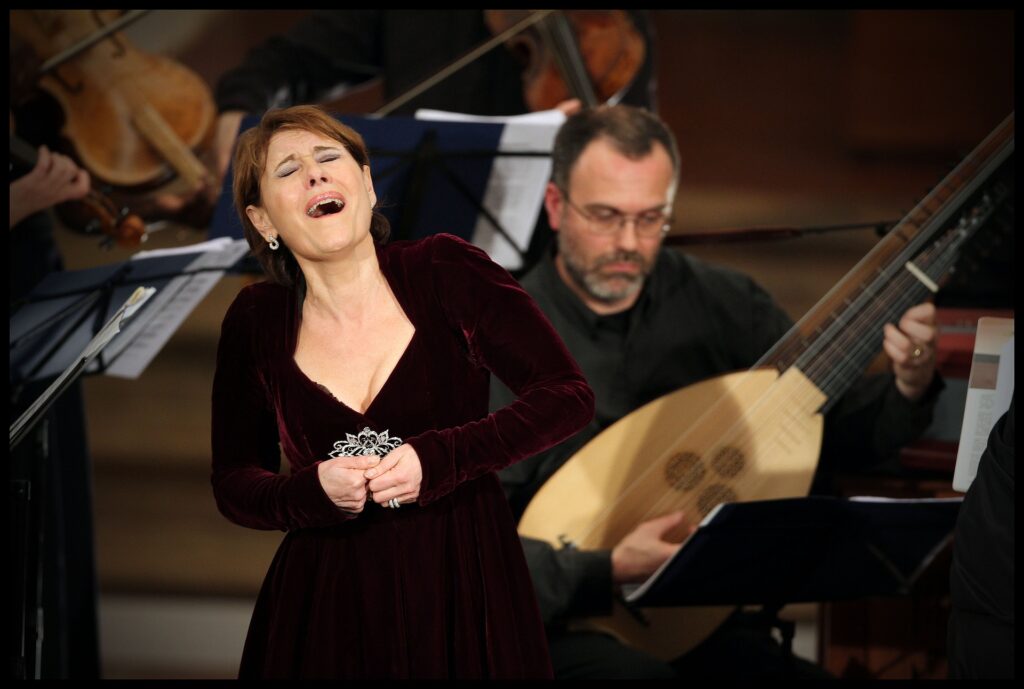 Vienna's love affair with music is well known. Often heralded as the "City of Music", Vienna has a strong musical history that reflects in its modern music up to this day. If you want to witness its rich musical culture, you better check out a performance or two at the Vienna State Opera.
This famous stage offers a different program every day, with over 60 operas and ballet works on around 300 days per season. By booking a standing room ticket, you'd have the chance to witness world-class performances at a relatively lower price – which can go as low as 3 dollars.
21. Experience the Music of Mozart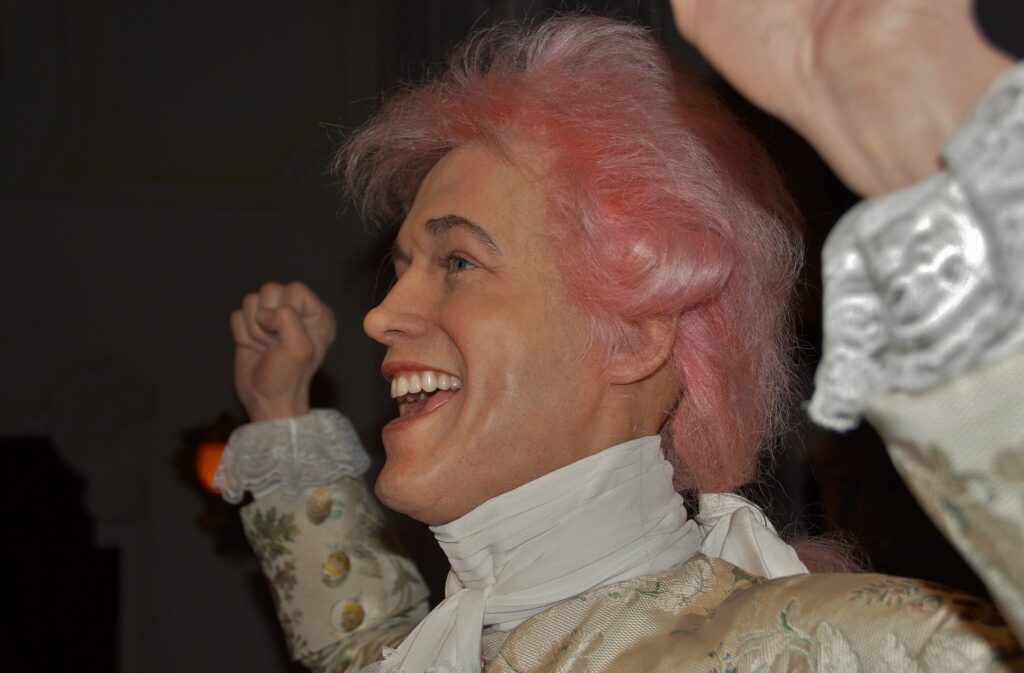 Wolfgang Amadeus Mozart is undeniably one of Austria's greatest musicians of all time. With over 600 works of symphonies, concertos, and operas, he is a pinnacle of Austrian music. That being said, personally discovering his music is among the things to do in Vienna.
Vienna's Musikverein is one great place that harks back to Mozart's musical intelligence. For as low as  $56, this historic venue takes you back to the 18th century, as the orchestra performs Mozart's famous works while dressed in period costumes.
You can also visit The Mozarthaus Vienna near St. Stephen's Cathedral, an apartment building turned museum that once served as Mozart's residence. Today, it presents information about the composer in combination with historical exhibits and audio-visual installations.
22. Learn How To Waltz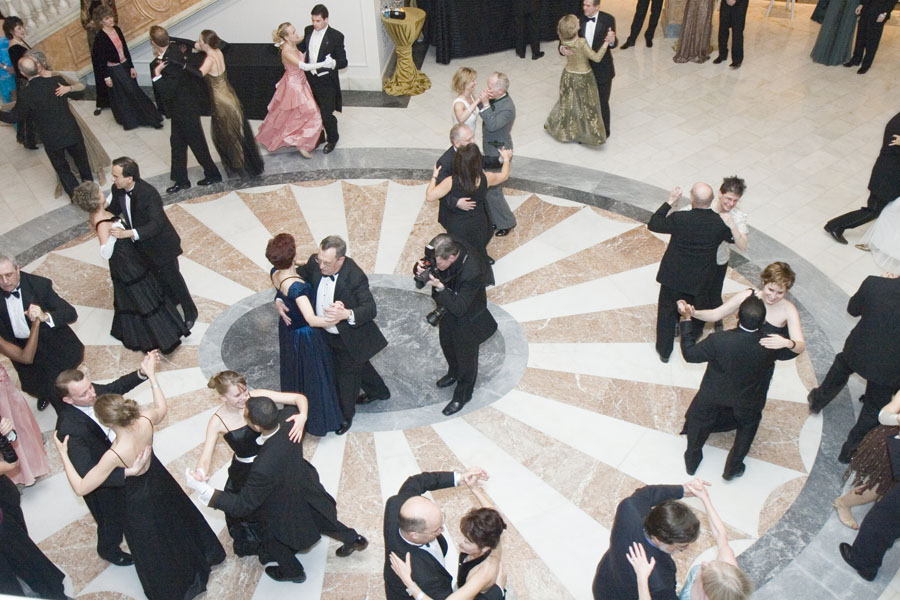 Vienna's love for music comes with love for dance. Aside from ballet, Waltz is another genre that dominates the dance culture of the Viennese. Every November 11, Waltz dancing is being widely celebrated in Vienna turning the entire pedestrian area around Stephansplatz into a large ballroom. If you happen to be in Vienna around this time, be sure to prepare your bow ties or white dresses and join the dancers in flooding the streets.
23. Cruise The City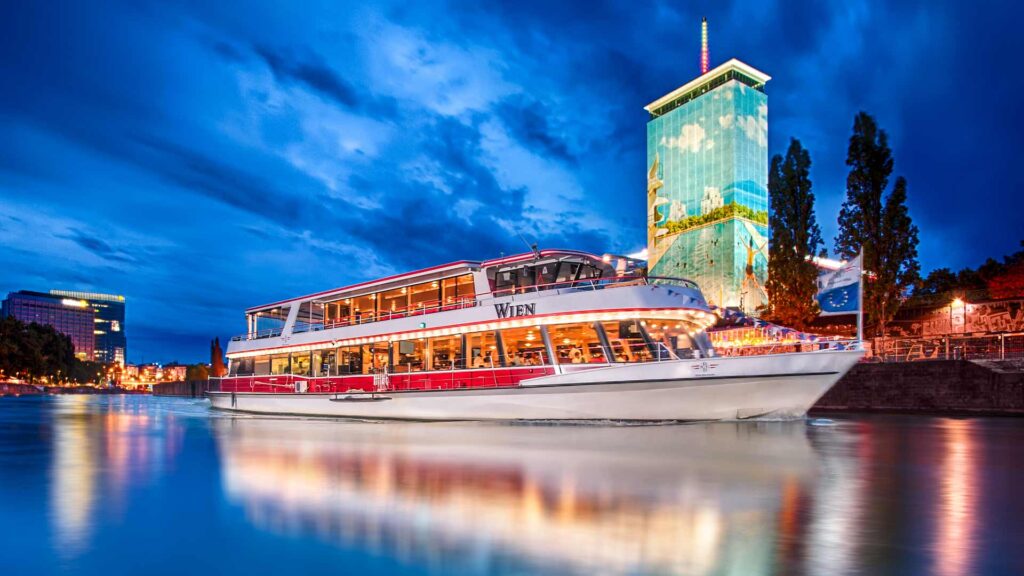 The word "Cruise" is often associated with luxury, but not quite in Vienna. By taking a city cruise you can witness the modern and historic sites of Vienna in just a day. Taking the route of the Danube Canal, you'll see the Vienna's architectural highlights such as the Uniqa Tower, Urania Observatory, Otto Wagner's Schützenhaus, and the thermal plant Spittelau designed by Friedensreich Hundertwasser.
DDSG Blue Danube is an undisputed city cruise provider in Vienna, providing packages for as low as €23.00.
24. Explore The Magical Christmas Markets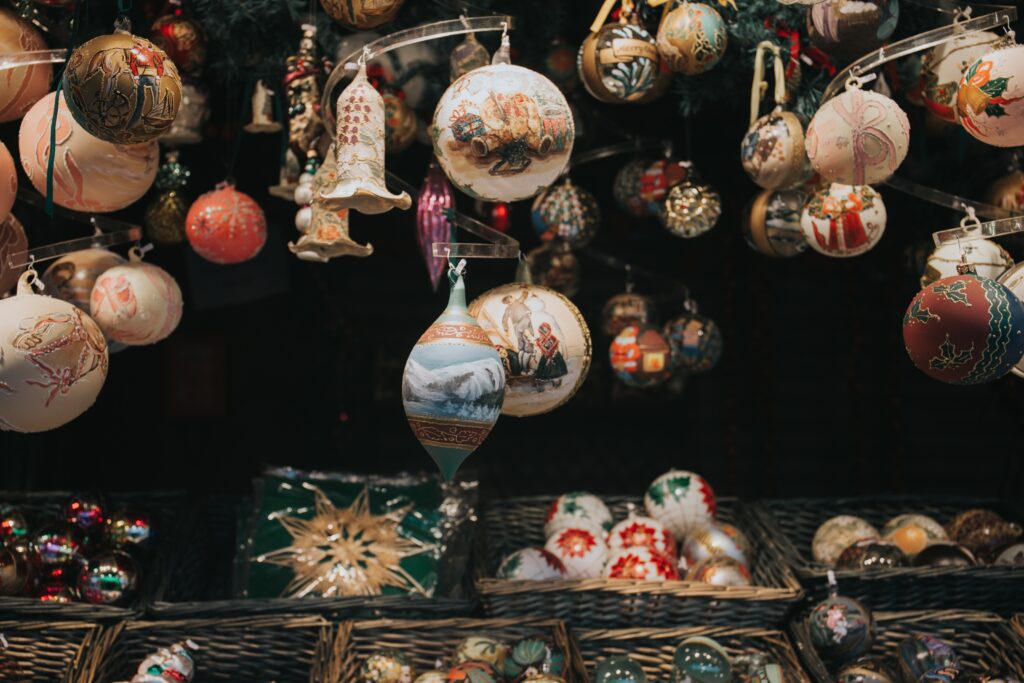 Vienna is pretty well-known for a Christmas trip and one common destination for the season is the Christmas markets. From the middle of November until Christmas, Vienna's prettiest squares and streets transform into magical shopping hubs for those eager to get into the spirit of the season. The unique backdrop gives these markets a different charm that stuns every visitor.
There are plenty of markets to visit where you can shop, eat, and drink until you drop. Some of the best Christmas markets in Vienna are located near the city's architectural highlights like the Rathausplatz, Maria-Theresien-Platz, Belvedere Palace, and Michaelerplatz.
25. Experience Ice Skating At The Vienna City Hall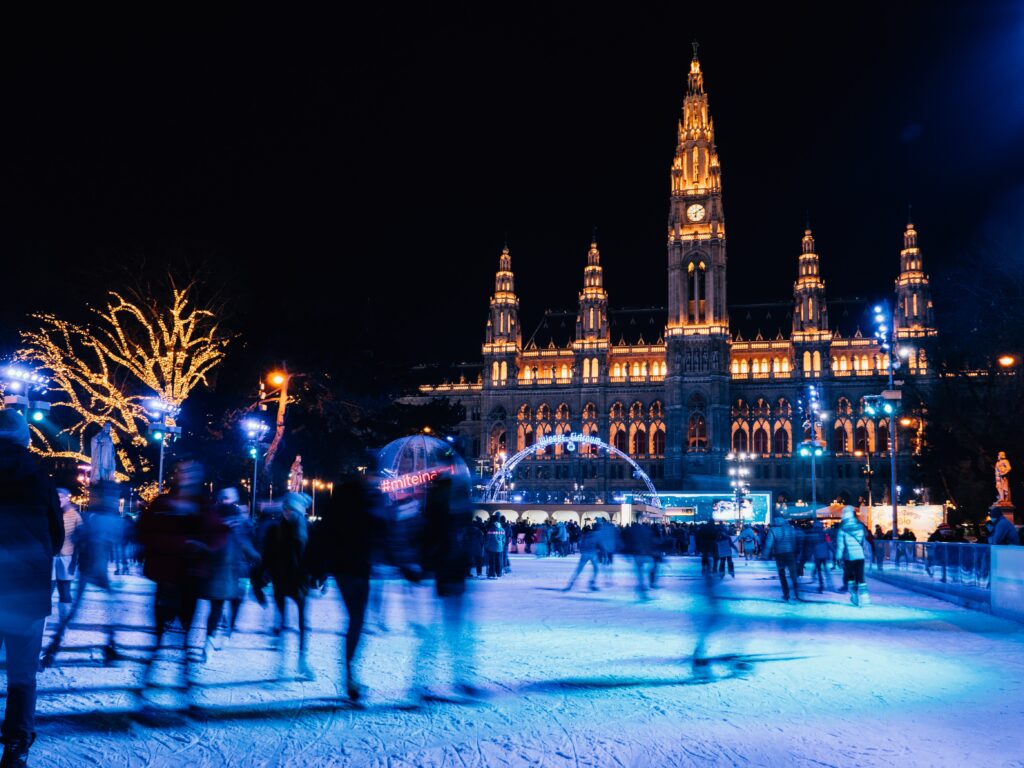 One of the best things to do in Vienna in winter is ice skating. The experience is more exciting having the sightseeing tracks as your backdrop while you're gliding.
By far, Vienna City Hall is the common destination for ice skaters. Every winter the square in front of the city hall transforms into an ice rink where thousands of visitors of every age converge and have a magical experience. It has a 9,000 sqm ice landscape that delivers winter entertainment for skating fans. There's also a magical ice path in the City Hall Park that provides countless routes for both beginners and professionals.
Final Thought
Compared to other European cities, Vienna is a bit underrated as a travel destination. What most people don't realize is that the fun things to do in the city is almost limitless. A week or two wouldn't be enough to explore the whole city and try the fun adventures it has to offer.
If your stay in Vienna is too short to try all the things we've listed, you can always come back and the city of dreams will welcome you with open arms.