Morocco, which is hailed the "Gateway to Africa," is a dazzling destination that packs unforgettable experiences. From its famed mint tea, ancient mosques to delicious cuisine, the Northern Africa country is brimming with dizzying diversity. However, despite the appeal of the country, it's normal for tourists to ask: "Is Morocco safe?" 
If you're planning to visit this bucket-list destination, here are 10 reasons why Morocco is safe to travel to:   
1. More And More Travelers Visit Morocco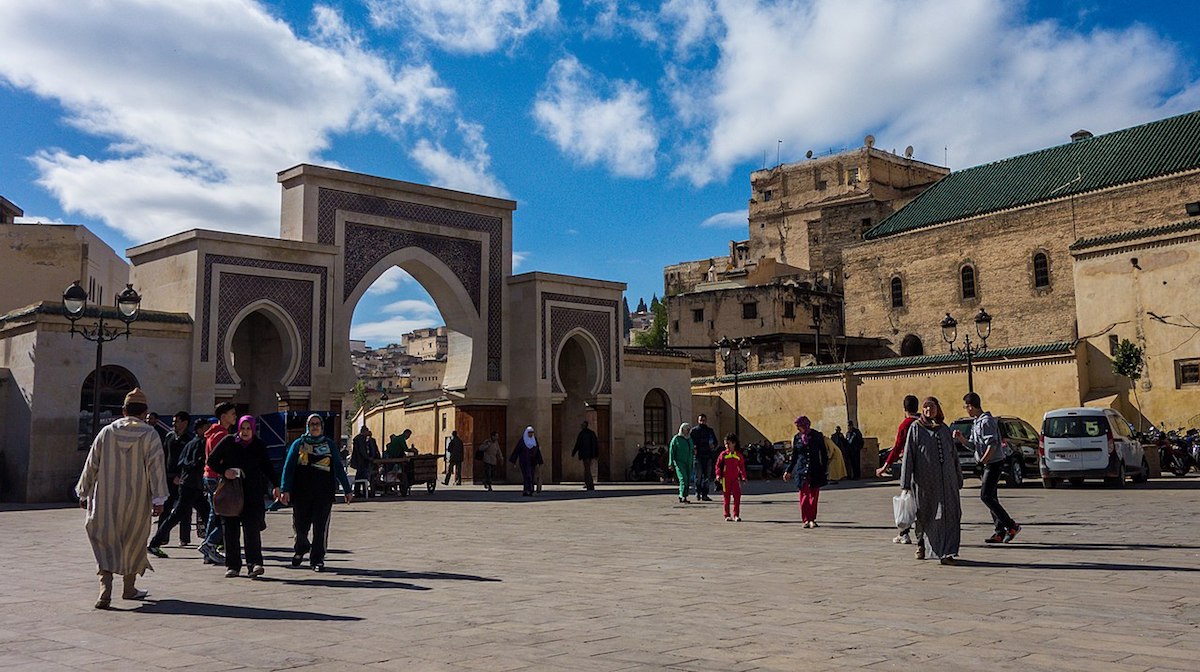 In 2018, Morocco holds the title of the most visited country in Africa. That is an 8.2% increase from the previous years. The hotels and guesthouses recorded a 10% increase when it comes to overnight stays.
Meanwhile, the number of non-resident tourists increased by 13% and that of resident travelers rose 3%. When it comes to the highest number of overnight stays, hotels in Marrakech and Casablanca are on the top spot. 
The evident growing number of tourism in Morocco every year is a clear indication that it's safe to travel here. A country won't hit this high tourism number if it's deemed unsafe.
2. It Has A Strong Tourism Influence To You Feel Welcomed
Despite the challenging times Morocco faced, it's safe to say that the country has strong tourism. In fact, Morocco has the most politically stable government in North Africa. This allows Morocco's tourism to flourish. Aside from that, strong tourism places Morocco among the safest places to travel.  
Given that tourism is a major industry, Morocco citizens are interested in keeping tourists and travelers safe. Aside from that, the government aims to execute projects to improve rail and road links. The open skies policy also allows more airlines to come to the country. This in return boosts the country's tourism.  
The strong tourism in Morocco helps the country promote its top destinations. From Rabat capital of Morocco, Fes, Marrakesh, Casablanca to Chefchaouen, there's a plethora of amazing destinations in Morocco. 
If you're visiting the country soon, make sure to check the weather in Morocco to fully enjoy your stay. It's good to note that it can get very hot over the summer, so pick April/May or September/October for better weather.
3. It's Safe For Solo Travelers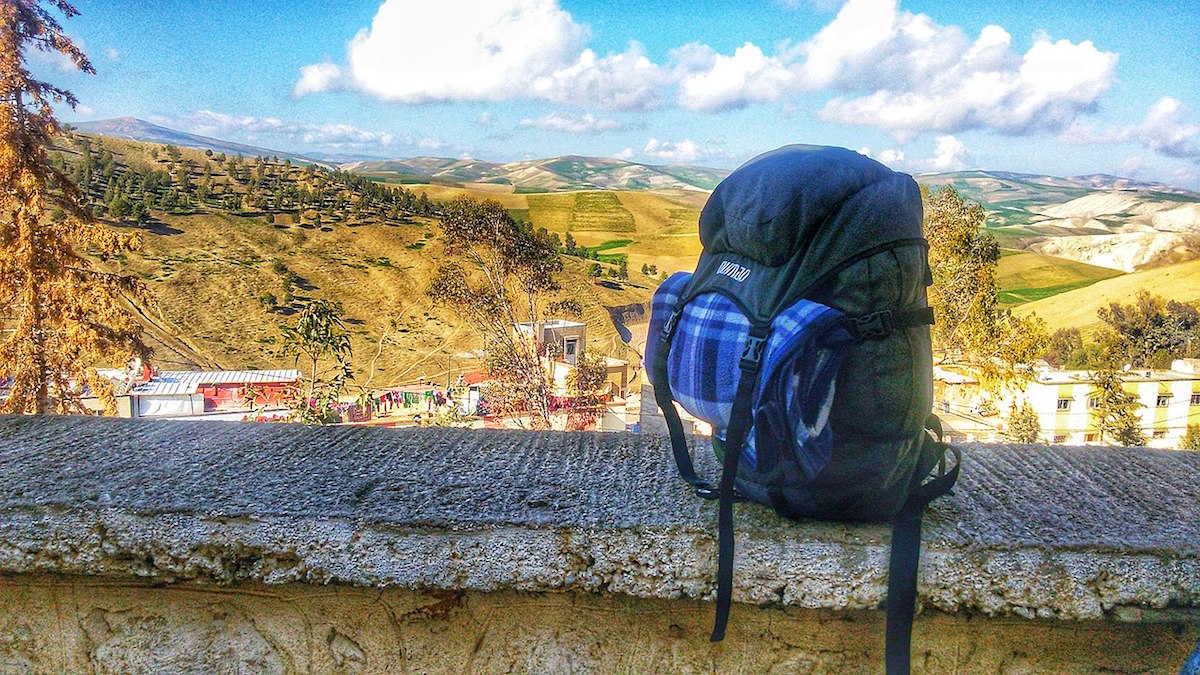 Is Morocco safe for solo travelers? The answer is yes! Traveling by yourself can be an amazing experience and this includes Morocco. 
Thousands of solo travelers flock to Morocco every year to explore and enjoy its culture and desert. The country is also home to many friendly hostels and cheap guesthouses. This gives many solo travelers a lot of accommodation options.
However, just like in other countries, it still pays to be cautious when solo traveling. Here are a few things to keep in mind for safe travel to Morocco:
Learn some basic Arabic or Berber to help you with taxis or asking around. 

When solo traveling to Morocco, get a phone or SIM card. This is important in case of an emergency.

Make friends with other travelers, especially those in your hostel.

Only if your budget allows, getting a tour guide gives the best Morocco travel experience. This is particularly helpful for solo travelers. 

Check reputable travel websites regarding best and safe accommodations before your trip. 
4. It's Safe For Female Solo Travelers
There's always a risk when traveling solo as a woman. However, this doesn't mean you can't travel safely to this gem of a country. With a few tips for solo female travelers, Morocco can be one of the safest places to visit.
Reminders for Female Solo Travelers When in Morocco:
There are very mild harassment cases in Morocco. The worst you might get is a cat-call. In case you receive one, never interact with the offender. It's important to look smart and firm that you won't tolerate any behavior. 

Dress appropriately. This is very important for female travelers, especially when visiting solo. Morocco women dress conservatively and you need to respect this by doing so as well.  Cover your legs and shoulders with either long clothes or a scarf. Do this even if it's hot and especially in touristy spots. Carrying a scarf with you is always handy.

Never walk alone at night — just to be safe. When touring the city, walk confidently. Looking like you're lost or scared makes you an easy target. In line with this, make sure to plan well before heading to Morocco. Bring and know your map well.

While it's not mandatory, hiring a tour guide is always a great idea. This not only lets you know the best places but having a guide also keeps you safe.
5. It's Absolutely Safe To Visit With Kids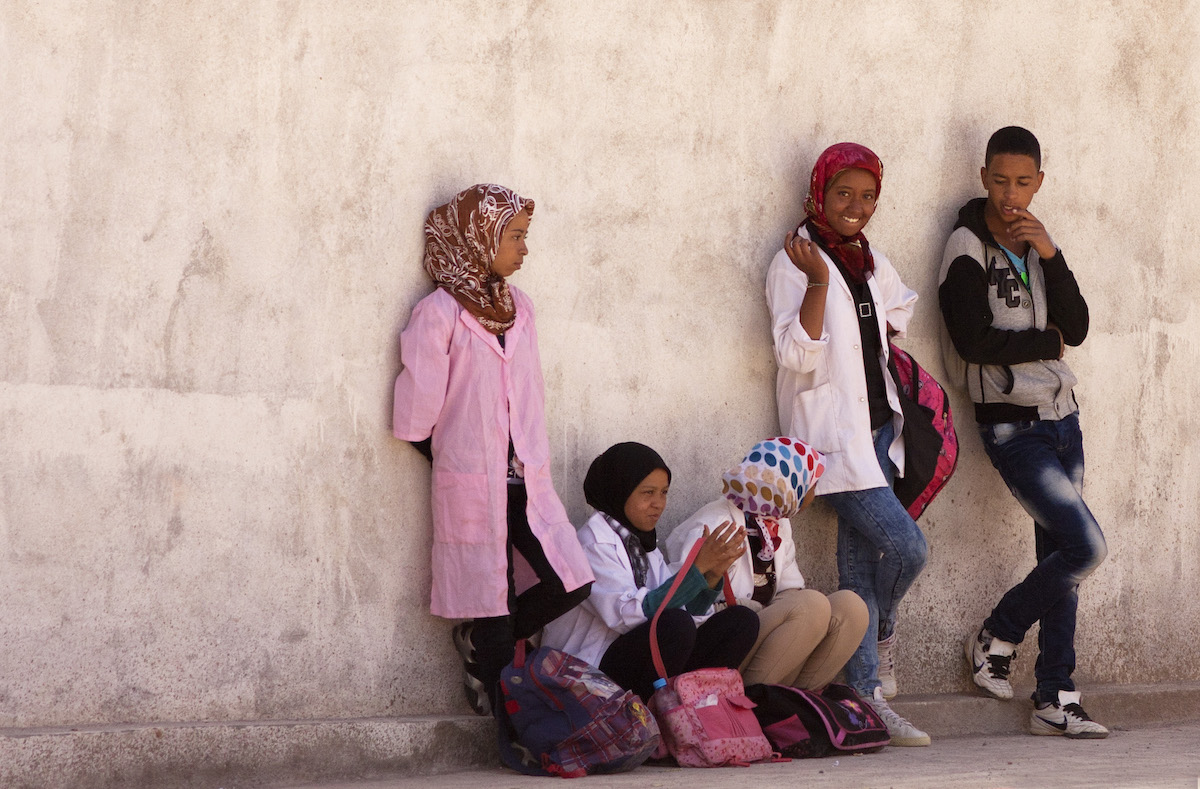 Is Morocco safe to visit with kids? Yes, it is! You'd be happy to know that Moroccan people are very family-oriented. Family is a top priority for Moroccans and children here are mostly spoiled by the elder relatives. 
When you travel here with kids, you'll notice how Moroccan people are much friendlier and affectionate. They might come up to you and admire your kids. Some store owners might even invite you for free tea or candies. 
Morocco is proud of its child-friendly culture. This makes any Morocco travel plans with children very doable and safe.
6. Food Tastes Amazing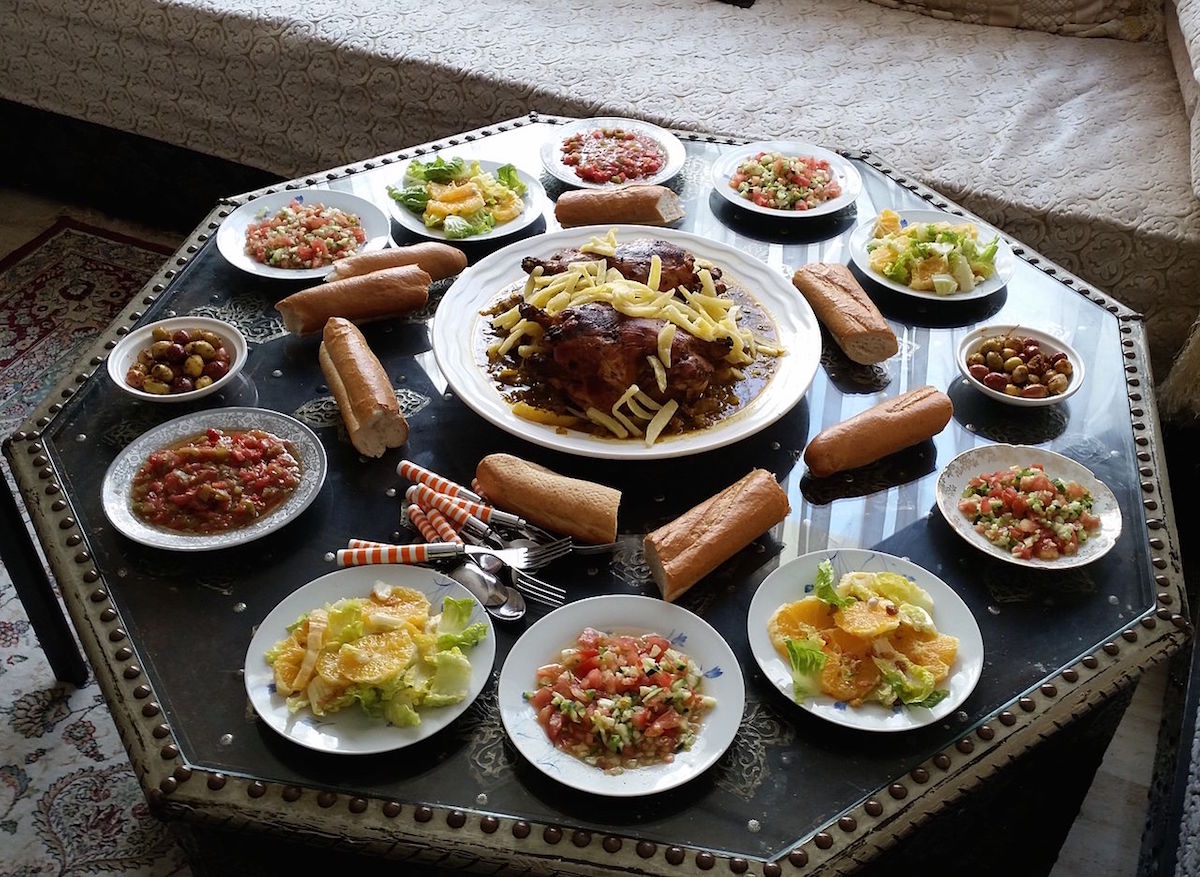 Morocco can dazzle you with its beauty, culture, and history. Aside from that, this paradise boasts delicious and extraordinary cuisine. In fact, Moroccan food is one of the unforgettable experiences you can enjoy here. 
Moroccan dishes have huge servings and most meals are affordable. Never leave the city without trying their national dish, the tagine. It's a hearty stew with lamb, chicken or fish and vegetables. The stew bursts with spices of saffron, cinnamon, and ginger. Trust us, once you get a taste of it, you'll be hooked!
This North African country will let you get on a culinary journey. But, is Morocco safe when it comes to its food? Food in Morocco is safe aside from the fact that every dish is delectable. Follow these helpful tips and eat your way around the country. 
Tips When Eating in Morocco:
Don't just eat any raw fruit or vegetable you see, no matter how appealing they are. Make sure they've been thoroughly washed or peeled.

Be cautious with salads. Trust your judgment when it comes to fresh and raw food. If you think the salad isn't clean or prepared properly, skip it.

A great rule is to pick popular restaurants. This lessens the chance of encountering sanitation issues.

When buying from supermarkets, check the expiration date. In Morocco, old food seems to slip their attention easily.

Last and most importantly, always wash your hands. After a long walk around the city, it's always best to eat with clean hands. Staying clean lets you travel safely from illnesses. 
Tips When Drinking Water in Morocco:
Is Morocco safe when it comes to its drinking water? While it's said that tap water is chlorinated in the cities, sticking to bottled water is still a better idea. Bottled water is available everywhere, from supermarkets, kiosks to newsagents. Most hotels also have water filters for guests. 
Bringing your own quality water bottle is recommended for safe travel in Morocco. This allows you to refill instead of repeatedly buying water. In addition, it saves you time and money and keeps you hydrated. 
7. Public Transportation Is Safe & Reliable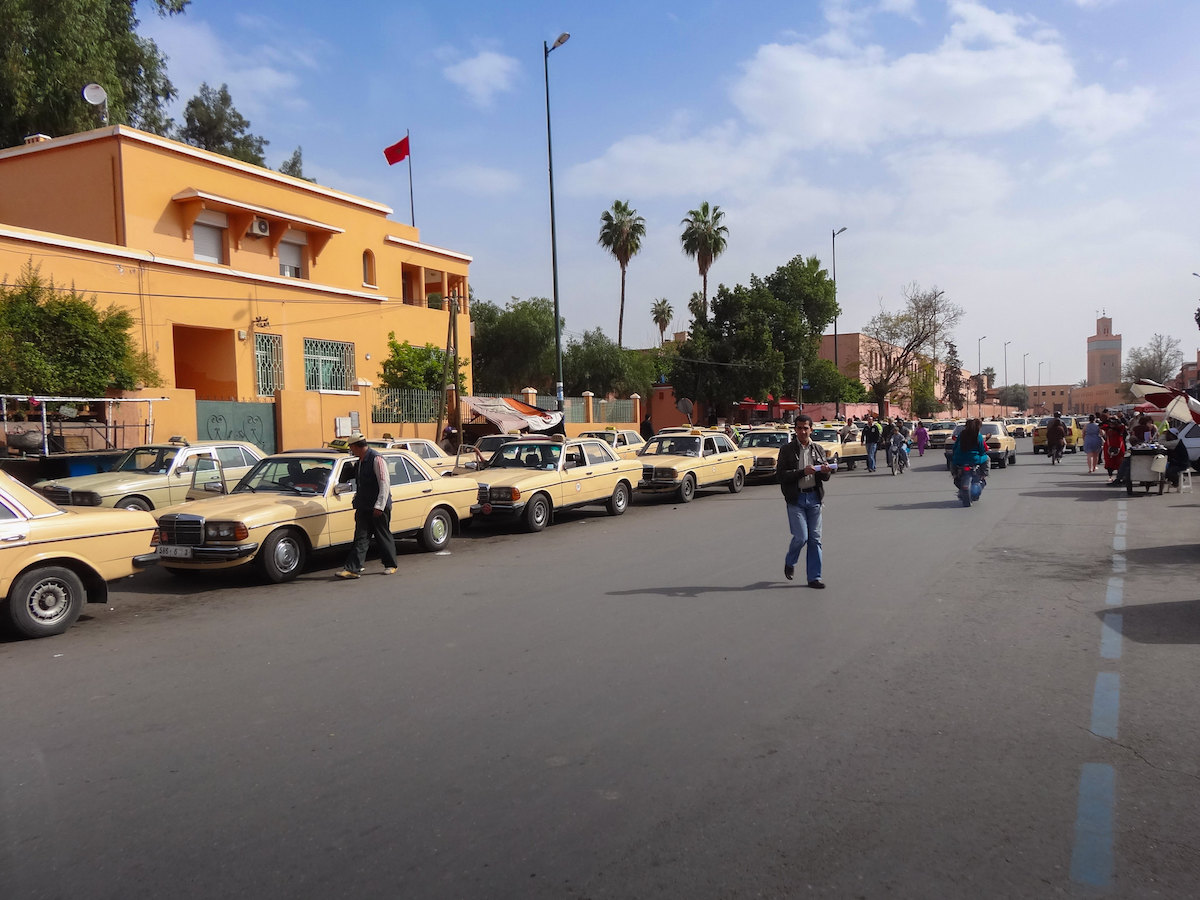 Aside from being one of the safest places to travel, Morocco is fairly easy to navigate. To make your Morocco travel easy, you can use their trains, buses, and taxis. Transportation is easy, but is it safe?
Based on the reviews, it absolutely is. Morocco has a train network that makes long-distance traveling convenient. It connects most of the major cities in the country. The trains are comfortable and safe. You can check the schedule online so you can plan accordingly. 
The most used transportation, however, is the taxi. There are two types of taxis in Morocco: petite (small) and grande (large). The only issue that might concern you is how taxi drivers here drive fast. Other than that, you can rest assured that taxis are a safe option. 
Meanwhile, there are double-decker trains between the capital of Morocco, Rabat, and Casablanca. Find comfort knowing that there are women-only cabins. Female solo travelers and children can travel safely on these trains.
8. Crime Rate Doesn't Pose A Significant Threat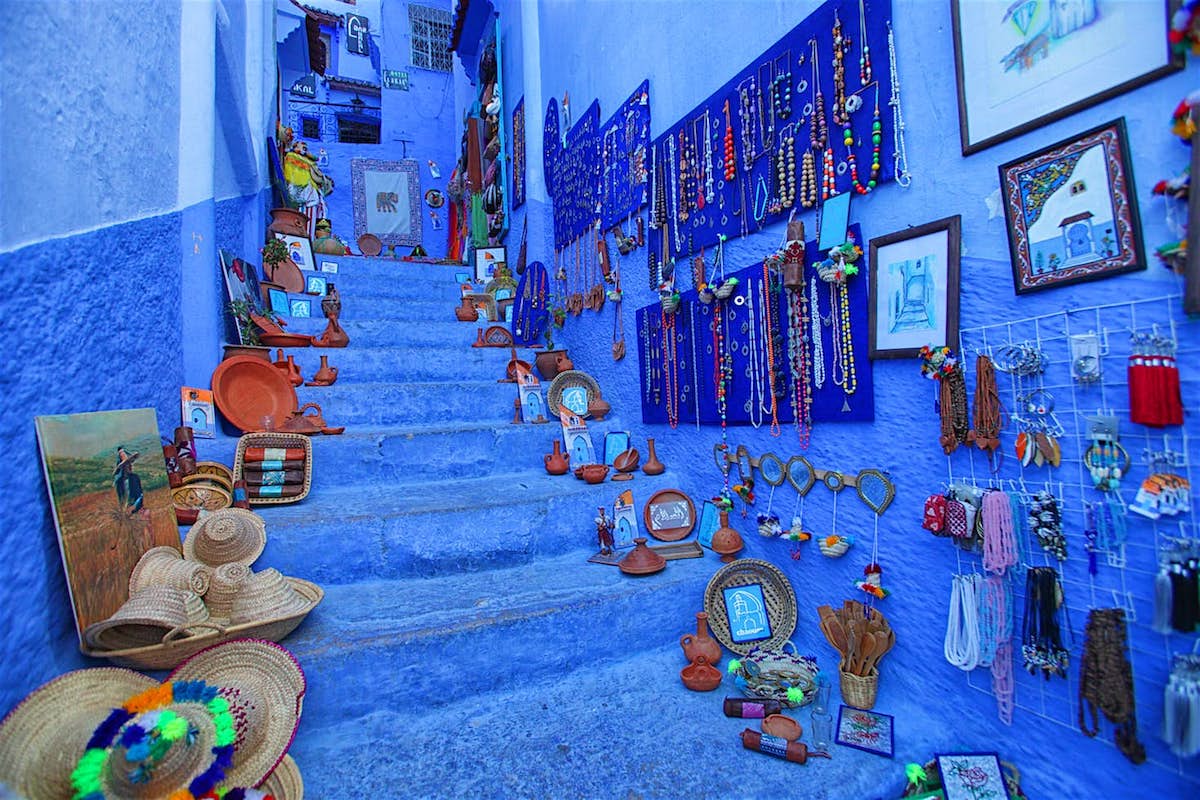 In general, travelers shouldn't worry about crime in Morocco. Just like in any other country, petty crimes are still common in crowded areas. In touristy spots, be cautious of pick-pocketing, hustlers, and con artists. The best way to avoid them is to politely refuse their services. This is why it's important to learn a few basic Arabic words.
Another issue that might concern tourists is the popularity of faux guides. While Moroccan people are friendly, there are still opportunistic people to be wary of. To help visitors enjoy a safe Morocco travel, here are some helpful guides.
Ways to Spot Faux Guides:
Fake guides will pretend as students. They will insist that they want to practice their English with you. When this happens, politely decline their offer. Entertaining them might pressure you to give them money or buy something from them.
Others may ask for help translating something into English. If you engage with them, they will lead you to a shop where you'll be pressured to buy something.
Faux guides will lead you to a shop and offer a "free gift." Do not accept any. Once you do, a group of people will accuse you of stealing and extort money.
How to Avoid Faux Guides: 
Avoid eye contact from strangers who appear insistent in talking with you. Simply ignore them or politely refuse.
If they're persistent, walk away swiftly but politely.
Don't be afraid to simply say no. "La" is the Arabic word for "no."
Never engage in any form of communication with them. Soon enough, these faux guides will give up.
In general, Morocco is among the safest places to travel. However, just like anywhere else, tourists should always be extra careful. Always stay alert and keep your valuables safe. Bring a handy backpack that's not easy to steal from. In addition, invest in a reliable money belt for your convenience and safety.
9. Accommodation Is Safe And Friendly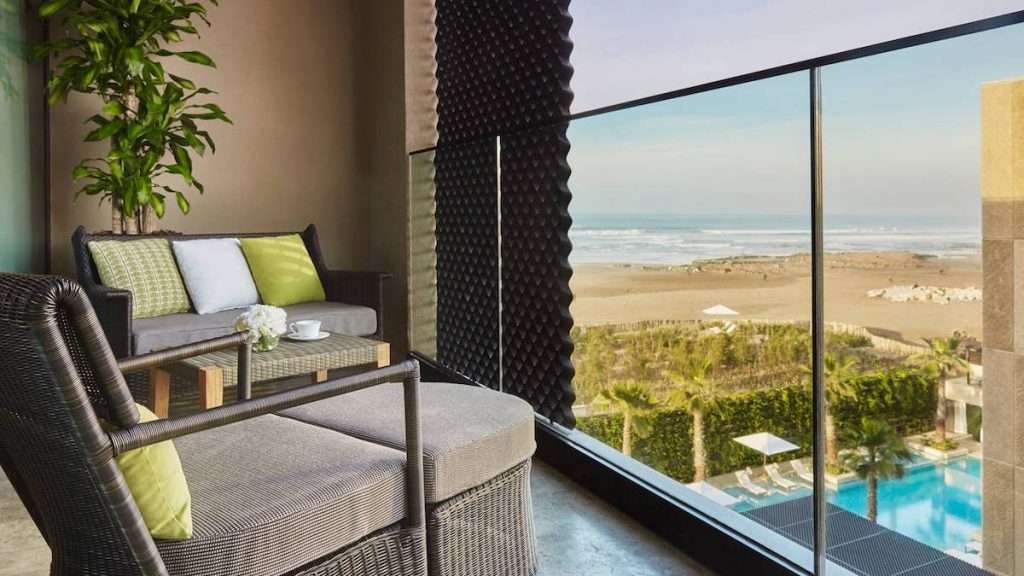 Another reason why Morocco travel plans are great for solo or family travels is the accommodation. Morocco is home to many friendly and safe accommodations — both high-end and affordable. 
Recommended High-End Hotels
Four Seasons Hotel Casablanca: Four Seasons Hotel offers travelers luxurious accommodation and world-class dining experience. This five-star hotel is just minutes away from the heart of Morocco. 
Hotel Du Golf: Nestled close to the sought-after golf course of the Palmeraie, Hotel Du Golf offers 315 luxury rooms to enjoy. It also has plenty of leisure activities to enhance your stay.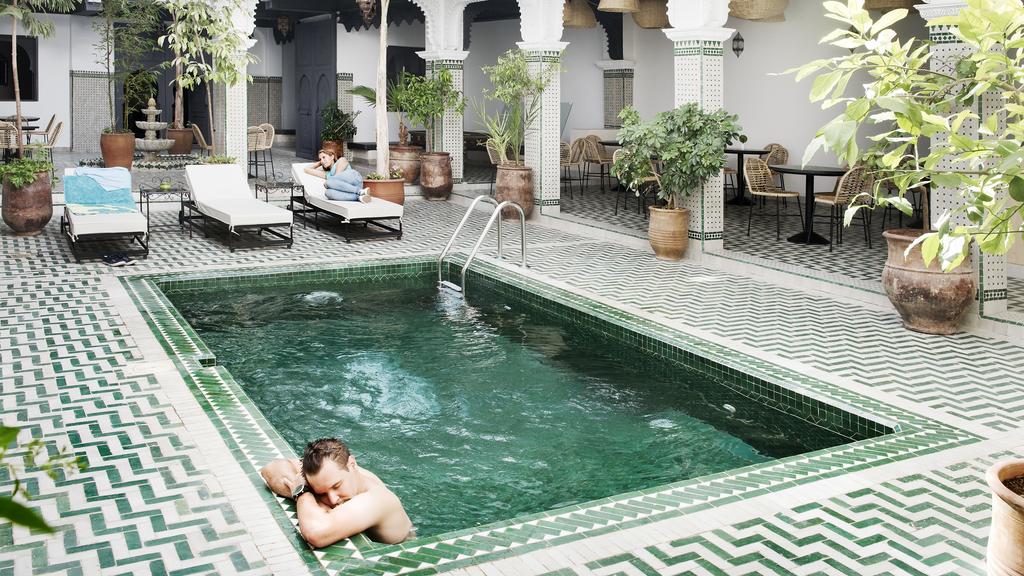 Recommended Budget Hostels
Rodamon Riad Marrakech: Rodamon is the top-recommended hostel in Marrakech. Relax in its airy dorms or private rooms housed in a chic hostel. There's also an outdoor pool and a rooftop restaurant for your pleasure. 
Médina Social Club: Located in the heart of Fes Medina, this budget hostel offers a friendly vibe. Aside from clean rooms, guests can enjoy plenty of communal space in the patio, roof terrace, and lounges. There's also a coffee bar, a restaurant, and even a library. 
10. Moroccans Are Hospitable People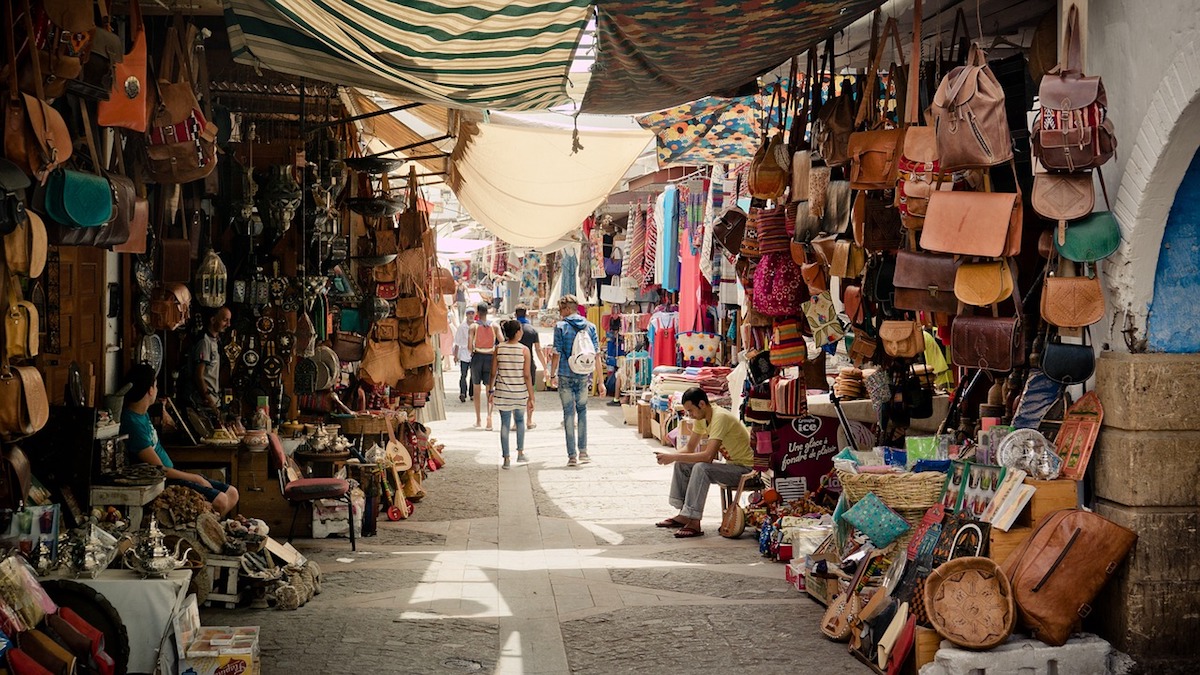 Aside from being family-oriented, Moroccan people are very hospitable people. This last reason should solidify why Morocco is among the safest places to travel.
Moroccans are well known for being friendly and tolerant people. This gives tourists a safe travel experience and an enjoyable one in the country. And just like in other places, Moroccan people will gladly return the respect and kindness you show to them.
Give Morocco A Go
Having said all that, is Morocco safe to travel? The answer is a big yes. The gateway to Africa awaits you. From its mountain ranges, sweeping deserts, ancient cities to delicious cuisine, it's hard to refuse a Morocco travel experience.
To get the best out of your trip, just remember to stay alert, be cautious, and have fun. With careful planning, you can make your trip to Morocco a memorable one.