Seoul is a great place to be for first-time visitors. Beyond catching your favorite Korean idols and artists, there are still a lot of unique things to do in Seoul. There are the mouth-watering foods to try, amazing sites to visit, and great places to shop.
It's a known fact that the Kpop culture has taken the world by storm. Kpop music is hitting the worldwide charts, Korean dramas are on Netflix, and Korean movies dominate international cinemas. But, these things don't define Korea in general. Kpop culture is just a small aspect of the country's rich way of life. If you want to explore the Korean culture for real, then you should get off from your screen and start planning your travel. Where to start you ask? Seoul is the gateway.
Where Is Seoul?
Seoul is in the northwest of South Korea and is the country's capital city. It is famous for being a technology hub in East Asia which houses multinational companies like Samsung, LG, and Hyundai. Aside from being an economic hub, the city of Seoul is also an important cultural center in South Korea. It has a rich history dating back to the dynastic kingdoms of the country. It served as the capital of various Korean kingdoms in the past like the Joseon Dynasty and the Korean Empire.
The city is a favorite destination, especially of young backpackers. Given the Korean pop culture and the city's historic past, Seoul provides a mix of traditional and modern experience for all visitors. There are lots of adventures to try. Partying on nightclubs, visiting famous Kdrama filming locations or going on hiking are just a few of the top things to do in Seoul.
What Are The Things To Do In Seoul, South Korea?
Crafting your travel experience in an expanse city like Seoul wouldn't be near easy. The choices can be overwhelming and it may take time to make a good list. In this article, our travel experts have hand-picked some of the best things to do in Seoul for novice travelers.
1. Ride Cable Car To Namsam Seoul Tower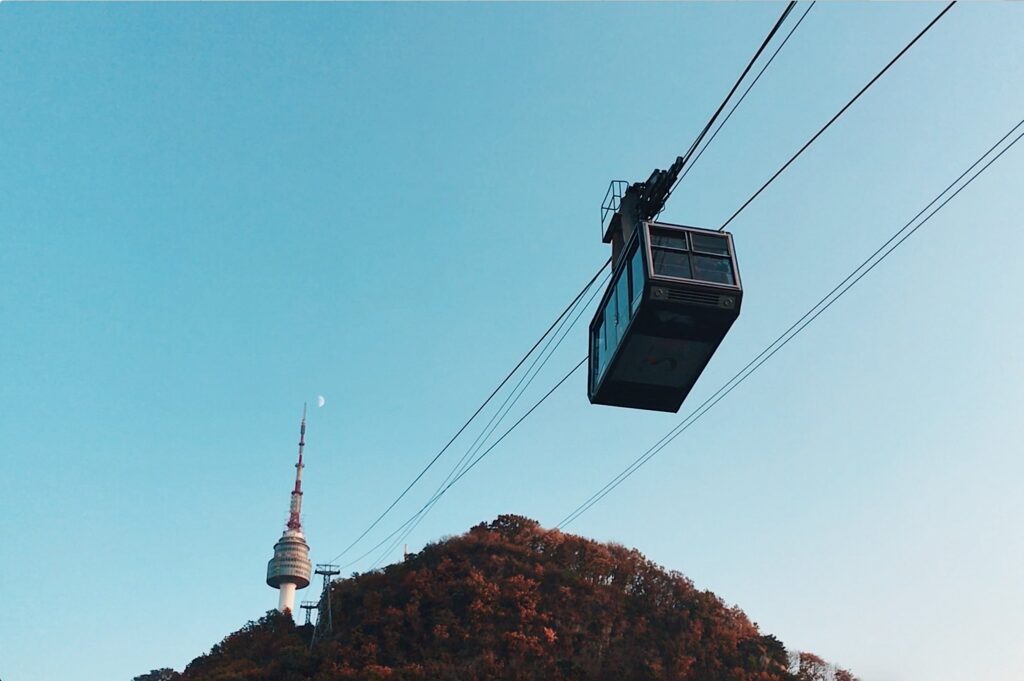 Namsan Seoul Tower is one of the icons of Seoul. Its popularity among tourists has spiked in the last decade due to its appearances in some Korean drama series and movies. You may have seen it played a cameo in Boys Over Flowers where Gu Jun-Pyo and Geum Jan‑di had their first date. But, this is just one of its appearances on the television screen.
N Seoul Tower is originally a broadcasting tower that sends out signals for television and radio networks. It is located in the Namsan Mountain, 480 meters above sea level. The site is a great spot to have an overlooking view of Jung-gu district and other parts of Seoul. You can take the city bus from the foot of the mountain to reach the peak, but that will be less exciting. Yet, it will also require strong legs and endurance should you walk your way up. What remains an option is to ride a cable car that will take you straight to the mountain.
The cable car station is near the Pacific Hotel. From the Myeong-dong Station Exit 3, you can follow the street on the right side of the hotel. A round trip ticket costs $8 for adults and $5 for kids. While hanging up there, you can enjoy a breathtaking view of the city below and take some snaps. It is better to experience it at night due to the flickering lights that illuminate the whole city.
Aside from the observatory, there are other key attractions inside Namsan Tower like themed museums and love-lock bridges. There are also some good dining options within the tower where you can binge on Korean cuisine.
Location: 105 Namsangongwon-gil, Yongsan 2(i)ga-dong, Yongsan-gu, Seoul
2. Have A Stroll In Bukchon Hanok Village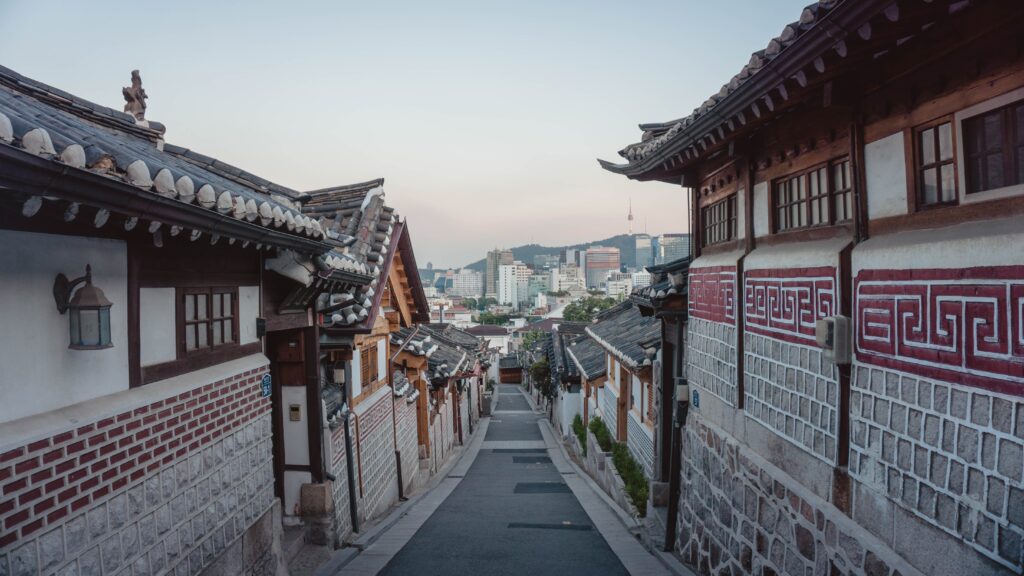 Exploring traditional villages is among the unmissable things to do in Seoul, especially if you are visiting the city for the first time. One of the well-known and most visited traditional neighborhoods in Seoul is the Bukchon Hanok Village in Gahoe-dong. This small village has a rich history that dates back to the Joseon dynasty. Today, it serves as an important cultural center in Korea.
Visiting Bukchon Hanok Village will give you a quick insight into the traditional Korean lifestyle. The site features stonewalls and alleys that reflect Korea's old urban environment. The village has once served as the residence of high-ranking government officials. Nowadays, some of the houses are operating as cafes, restaurants, and stores.
Although the Bukchon Hanok Village is famous for being a tourist destination, it remains as a residential area and an actual neighborhood in Seoul. That is why all the visitors must to stay low and quiet as a show of respect to the residents.
To reach the Bukchon Hanok Village, you can hop on the Seoul Subway Line 3 going to Anguk Station and take exit 1 or 2. Go straight for about 300 meters to arrive at Bukchon Hanok Village. For a guided experience, you can book a walking tour online which will take you to the whole Village while wearing Korea's traditional attire, Hanbok.
Location: 37, Gyedong-gil, Jongno-gu, Seoul
3. Explore The Gyeongbokgung Palace In Seoul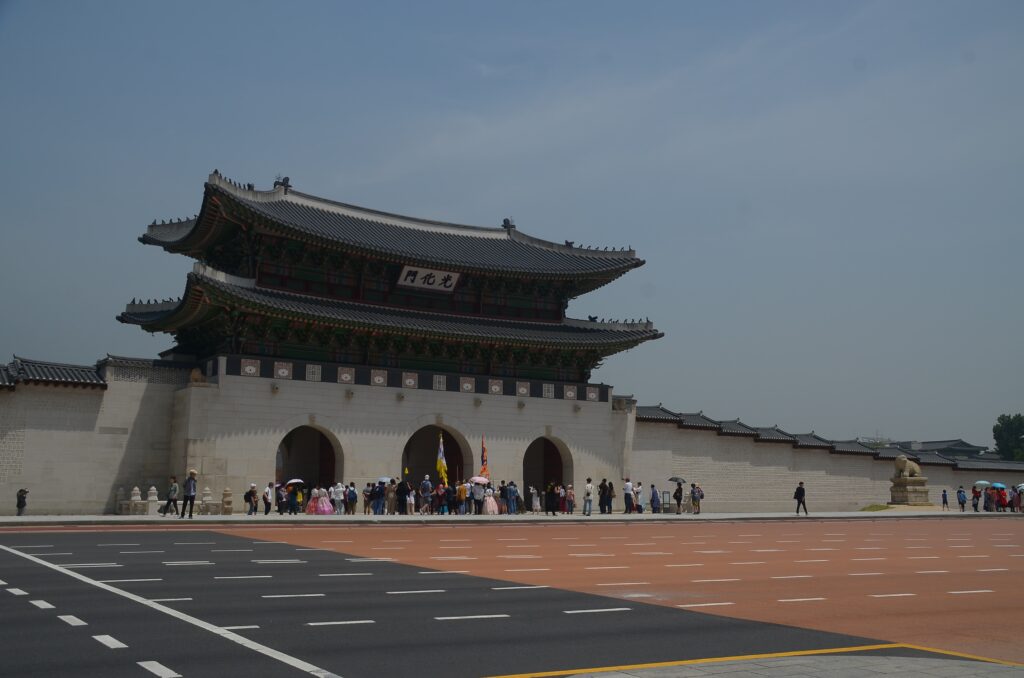 There are five Grand Palaces in Seoul which are all worth a visit. But the most favorite, and perhaps the most impressive, is the Gyeongbokgung Palace.
Gyeongbokgung Palace was the first royal residence of the Joseon dynasty. It has a spacious ground that gives visitors enough space to stroll while appreciating the intricate architecture and grand pavilions.
Within the site is where the National Folk Museum of Korea is also located. By combining your visit to the palace with a tour of the museum, you'd surely have a burst of information about the old Korean empire. But if you prefer action, you can catch the changing of guards in the Gyeongbokgung gate. It happens twice a day, between 10 AM and 2 PM except on Tuesdays. This ceremony has begun in 1996 and depicts exactly the changing of guards in the Joseon dynasty. Since then, the ceremony has been one of the must-see attractions in Seoul.
When visiting the Gyeongbokgung Palace, hop aboard the Seoul subway to Gyeongbokgung Station and take exit 5. The station is connected to the palace that's why you won't fear getting lost. You can also take exit 2, but that will need some walking. The entrance fee is super cheap at $2.6 for adult and $1.3 for kids. However, if you are wearing Hanbok, which is common for tourists visiting cultural sites, everything will be free. The same goes for the remaining grand palaces in Seoul namely Changdeokgung Palace, Gyeonghuigung Palace, Deoksugung Palace, and Changgyeonggung Palace.
Location: 161 Sajik-ro, Sejongno, Jongno-gu, Seoul
4. Pay A Visit At Jongmyo Shrine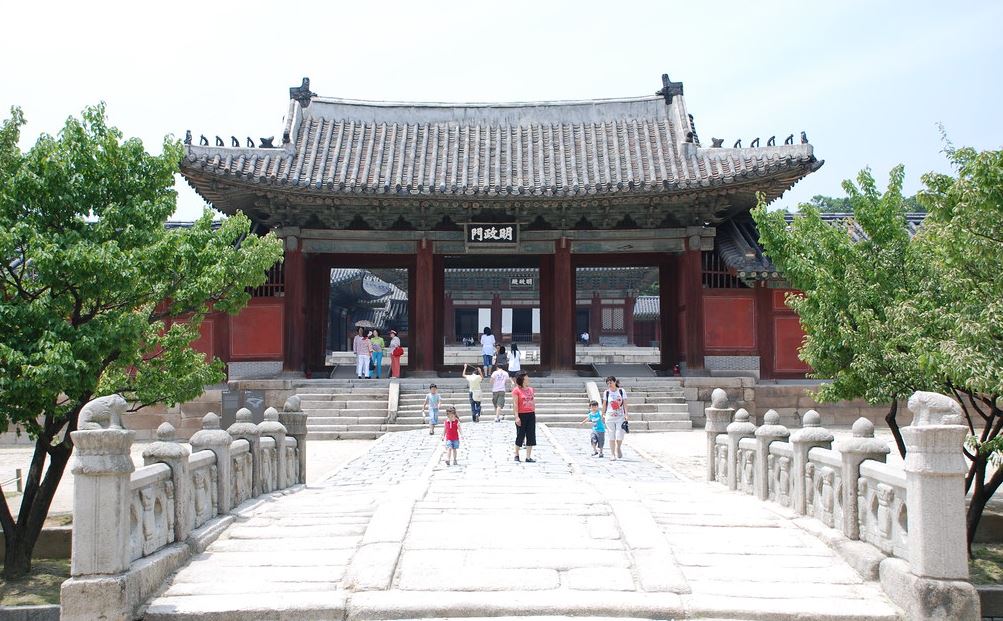 Thinking of having a deeper understanding of Korean social values? Then you shouldn't miss going to Jongmyo Shrine. This site is the oldest surviving Confucian royal shrine which existed since the late 1300s. Today, it is among the few Korean sites that are on the UNESCO World Heritage list.
Back in the day, Jongmyo Shrine serves as the main royal shrine of the Joseon dynasty. It is where most of the ancestral rites are being held to wish for the safety and security of the people and the state. Aside from being a primary place of worship, it also a shrine for the deceased members of the royal family.
The Jongmo Shrine is situated in a park-like area where people have enough space to enjoy a stroll. Inside the vicinity are some lovely wooded parks that give visitors an instant relief from the usual buzz of the city. However, you should beware of the areas you should avoid like the stone paths that are meant for the "spirits".
The shrine is open for visitors every day, from Mondays through Sundays. Only guided tours can enter the place except on Saturdays when people can visit on their leisure. To get to Jongmo Shrine, you can take subway lines 1, 3, 5 going to Jongno 3-ga station. The shrine is roughly 5 minutes away from exits 8 and 11.
Location: 157 Jong-ro, Hunjeong-dong, Jongno-gu, Seoul
5. Learn About Korean History At Gwanghwamun Square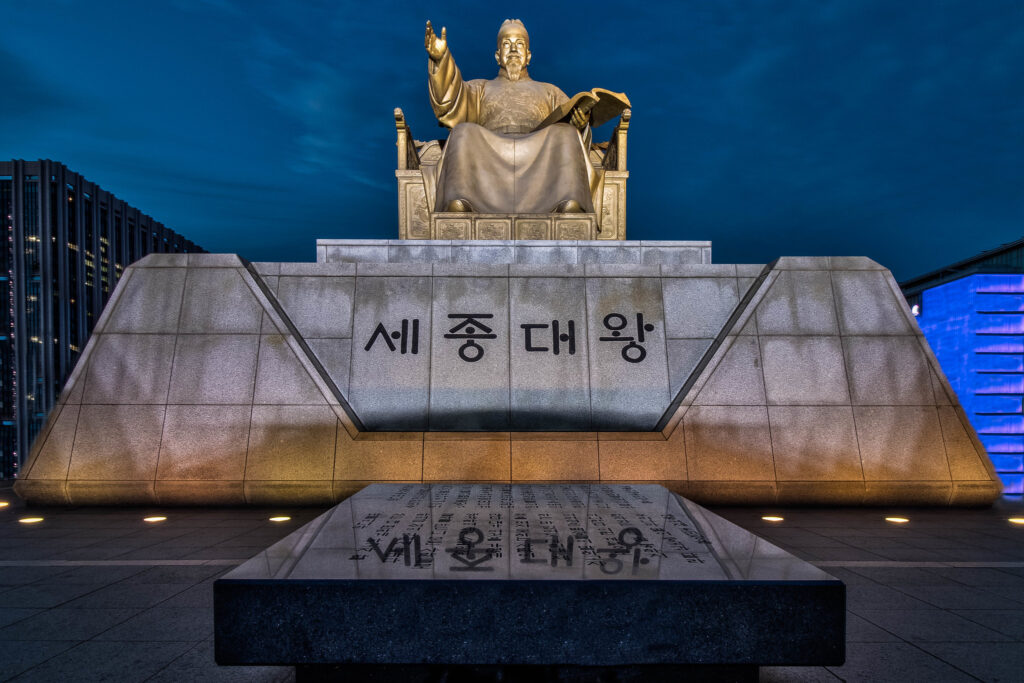 Gwanghwamun Square is a plaza located right outside the Gyeongbokgung Palace. But more than being a prelude to the palace, the square has its own rich story to tell. It is notorious for being a destination of history geeks who want to learn about the origin of South Korea.
The plaza has six sections. At the center lies the eye-catching statue of King Sejong, the fourth king of the Joseon dynasty and the creator of Hangeul, the modern Korean alphabet. Right in front of the statue also lies some of the inventions during his reign like the sundial, rain gauge, and celestial globe.
The best part of the plaza is the museum below the statues. You can expect an interactive experience once you go there. There are English translations as well as headsets that narrates the story behind each item that you will see. There are also small movie rooms inside that show informative videos about Korea. The whole experience is great as it is, but the best part is you can have it all for free!
Location: 172 Sejong-daero, Sejongno, Jongno-gu, Seoul
6. Visit The Seoul Botanic Park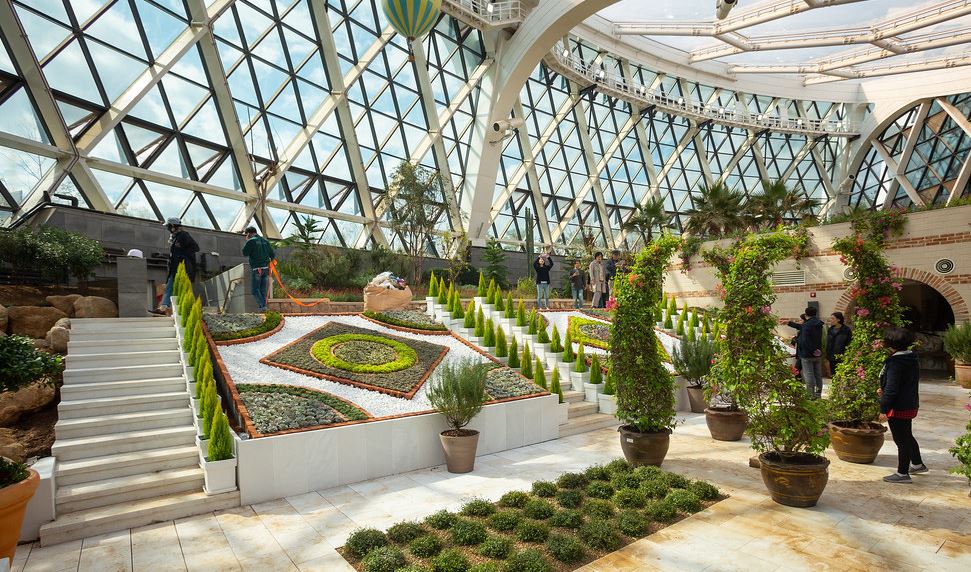 Seoul Botanic Park is like a paradise in the middle of urban chaos. If you want a break from the usual hustle and bustle of Seoul, visiting this place is one thing you shouldn't miss.
Seoul Botanic Park brings everything one would expect from a jungle experience. It has a forest, a lake, and a rich flora meeting in one place. From photos, everything seems natural until you realize that all of them are taken inside a dome. But you surely wouldn't bother once you are there as the experience itself is priceless.
Located in Magok, the park houses plants from 12 major cities in the world. It advances the urban ecology of Seoul and provides the residents, as well as tourists, an opportunity to connect with nature within the city.
Seoul Botanic Park is accessible via the Magongnaru Station line 9. You can take exits 3 or 4 which will lead you directly to the park. The entrance fee for kids costs $1.73, $2.59 for teens, and $4.32 for adults.
Location: 161 Magokdong-ro, Gangseo-gu, Seoul
7. Take A Cruise In Hangang River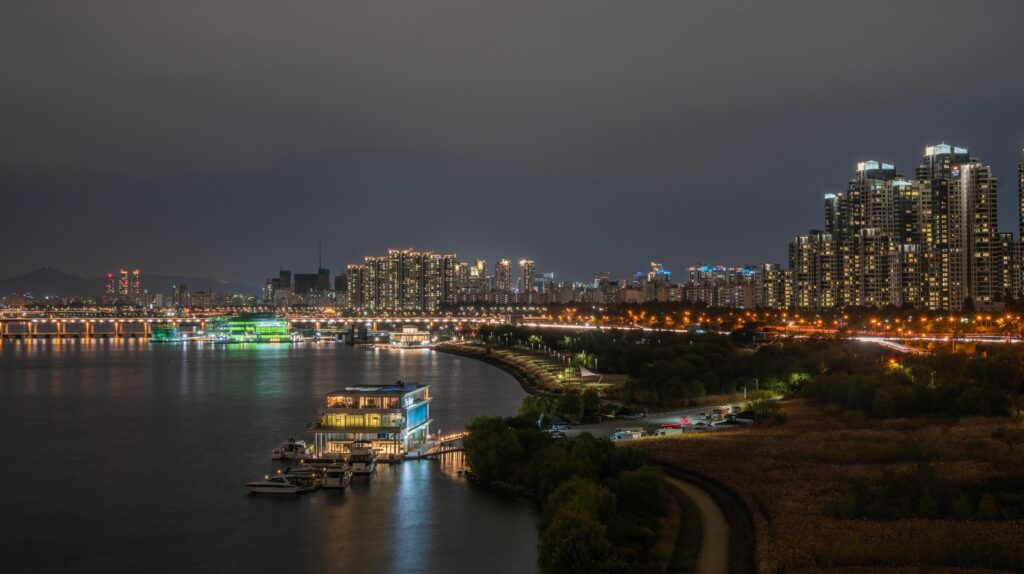 Hangang River or commonly Han River is unarguably the most famous river in South Korea. It runs from east to west Seoul and crosses some of the major attractions in the city. If you want to hit them all at the same time, joining a cruise is the only option for you.
Eland operates the cruise activity in the Han River. The cruise takes 2 directions; one from the east side going to the west and the other taking the opposite direction. You can also choose from different packages they offer include live performances, lunch buffet, and dinner buffet as well. While onboard, you can enjoy the live band that serenades the passengers while indulging with seafood, Italian dishes, and more Korean delicacies in the buffet. You can also feed some seagulls along the way.
If you are not into cruising, you can also enjoy the Han River even on land. Riding a bicycle along the river is also among the best things to do in Seoul. You can rent a bike along the river for an hour or so.
8. Get Soaked In A Korean Bathhouse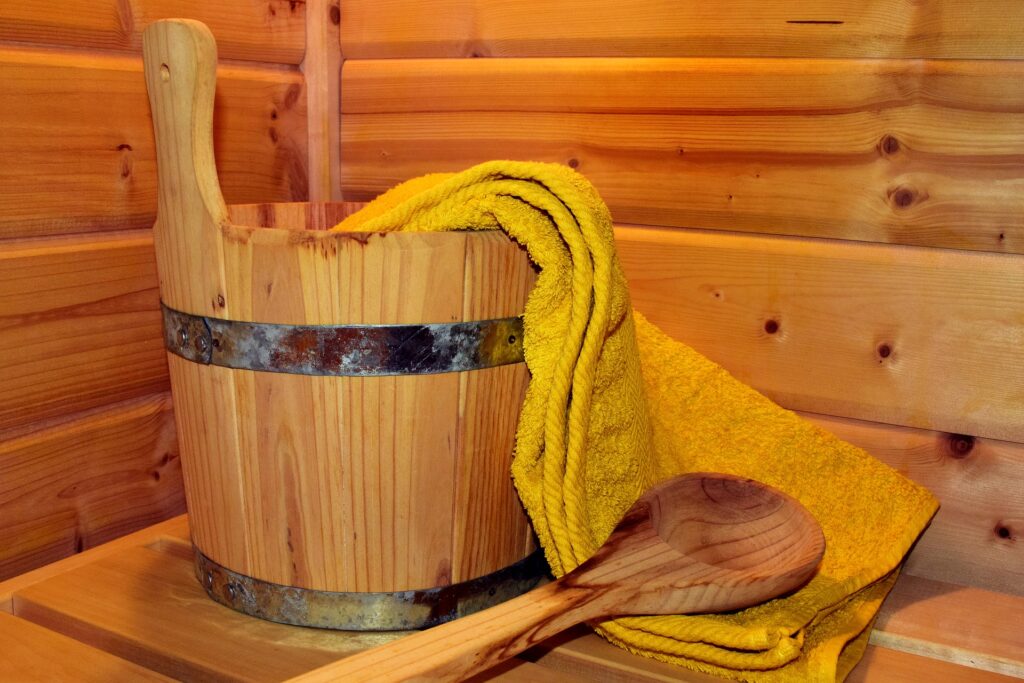 Korean bathhouse is not just a regular place where you get a full-body scrub and a massage. More than a spa, it is an essential part of modern Korean society. Also known as jjimjilbang (heated rooms), it is where most of the locals go to unwind, exfoliate, and get soaked with chatters. For most Koreans, there's nothing unusual about traditional bathhouses. But for tourists, entering a jjimjilbang will give you a different perspective of the Korean tradition and culture.
Korean bathhouses are allover Seoul and finding one couldn't be any easier. You can find them in malls, near hotels, or even within the neighborhood.
Our Pick:
Dragon Hill Spa & Resort
Dragon Hill Spa & Resort in Hangangno in Yongsan district is a well recommended traditional bathhouse for starters. It is tourist-friendly and offers lots of amenities you can enjoy. This spa was once featured in CNN as a great place for pampering.
Location: 40-713 Hangangro 3-ga Yongsan-gu, Seoul
9. Try-On Hanbok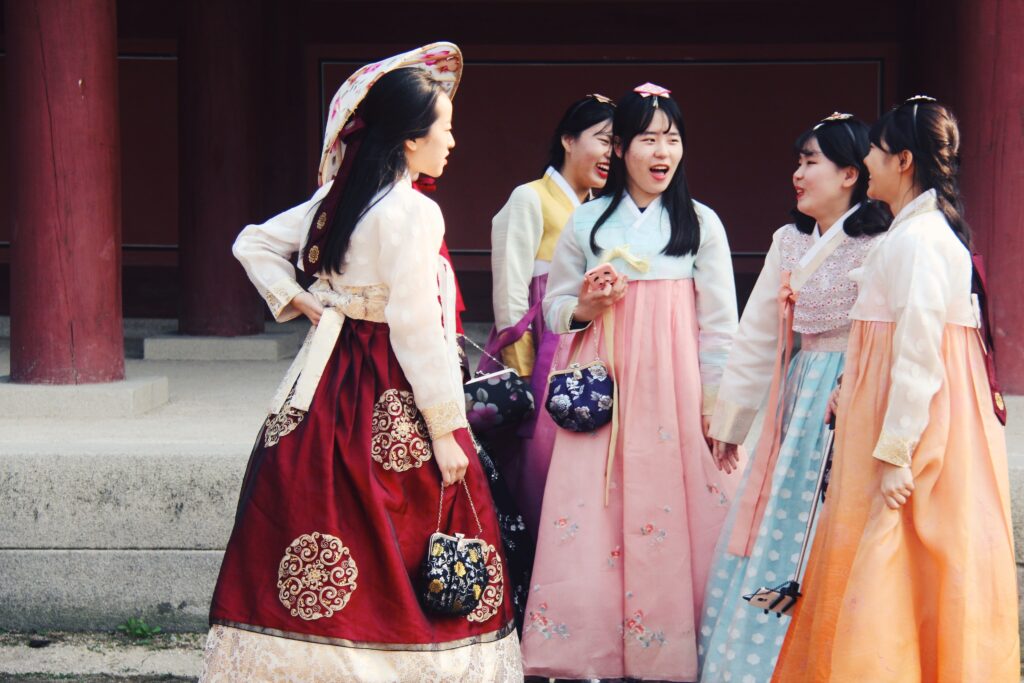 It is no longer unusual today to see people walking around Seoul while wearing the Korean traditional attire, the Hanbok. With the sudden spike of tourism in Korea, it seems that the traditional attire is becoming a thing in fashion again. Some designers are tweaking the attire so it would appeal to the modern fashion trend. However, there's nothing more fun than trying on an actual Hanbok.
Although it's a bit challenging to get into the attire, wearing Hanbok has still managed to be one of the staple things to do in Seoul. Perhaps, that's the fun of it, getting tangled into a massive attire before you finally comprehend how to do it properly. Wearing a Hanbok when you are in Seoul doesn't end after taking some snaps on your camera. You go out in the streets and the real fun will begin. The best perk of it is that you'd get a free pass when visiting historical sites within the city.
Several hanbok rental shops in Seoul cater to people who want to try the attire. You can find most of them near tourist attractions. However, some require an online reservation so you need to plan your hanbok experience ahead of time.
10. Hop-On Nightclubs In Hongdae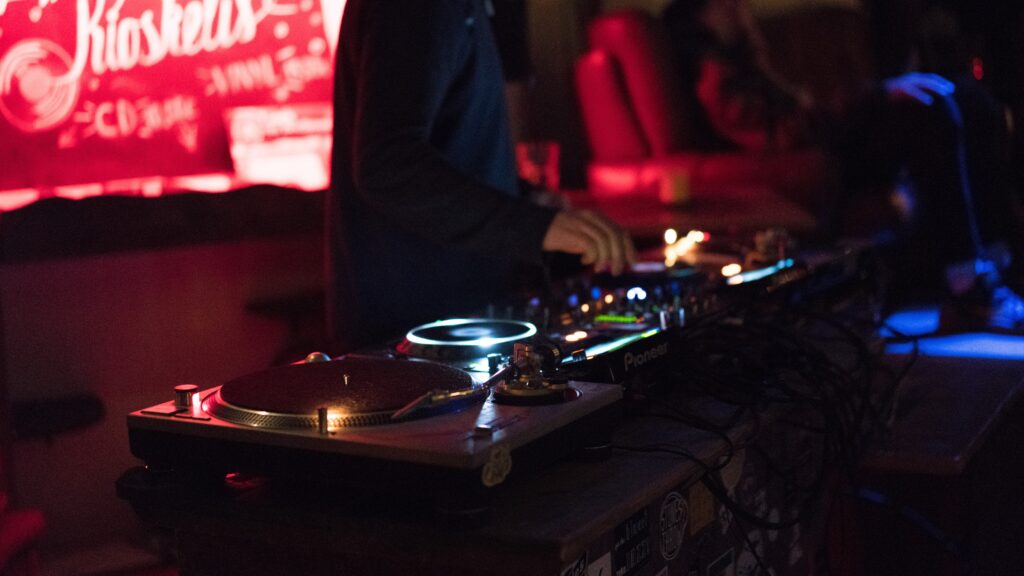 Your experience in Seoul is not complete without having a nightclub stroll. Hongdae, a region in Seoul, is one of the popular party venues in the city. It seems that there's a giant disco ball that transforms the whole region into a big party club at night. Every corner is lit with flashing lights and energized by reverberating music. Not to be confused as a red-light district, Hongdae has a very pleasant environment that gives each visitor a youthful vibe.
Since Hongdae is near Hongik University, you can expect a surge of college kids going for a pub crawl, especially on Friday nights. On weekends, they head out to the center of the city where the heart of the party beats. They spend all night in a variety of music that ranges from R&B and hip-hop and to jazz and techno.
Our Picks:
Club Vera
This club is a duplex type nightclub that has a fantastic laser and LED lighting. From Wednesday to Friday, they held the best parties for electronic music fans.
Location: 356-1 Seogyo-dong, Mapo-gu, Seoul
Club M2
Club M2 is one of the largest clubs in Hongdae that boasts of a fancy dance floor. This club is famous among locals which can give visitors an insight into the Korean nightlife culture.
Location: 20-5 Jandari-ro, Seogyo-dong, Mapo-gu, Seoul
Club Madholic
Club Madholic is a perfect getaway for spending your weekend madness. This club plays the hippiest music of Hip-hop and R&B in which you can dance the night out.
Location: 405-3 Seogyo-dong, Mapo-gu, Seoul
11. Grab A Soju On Tent Bars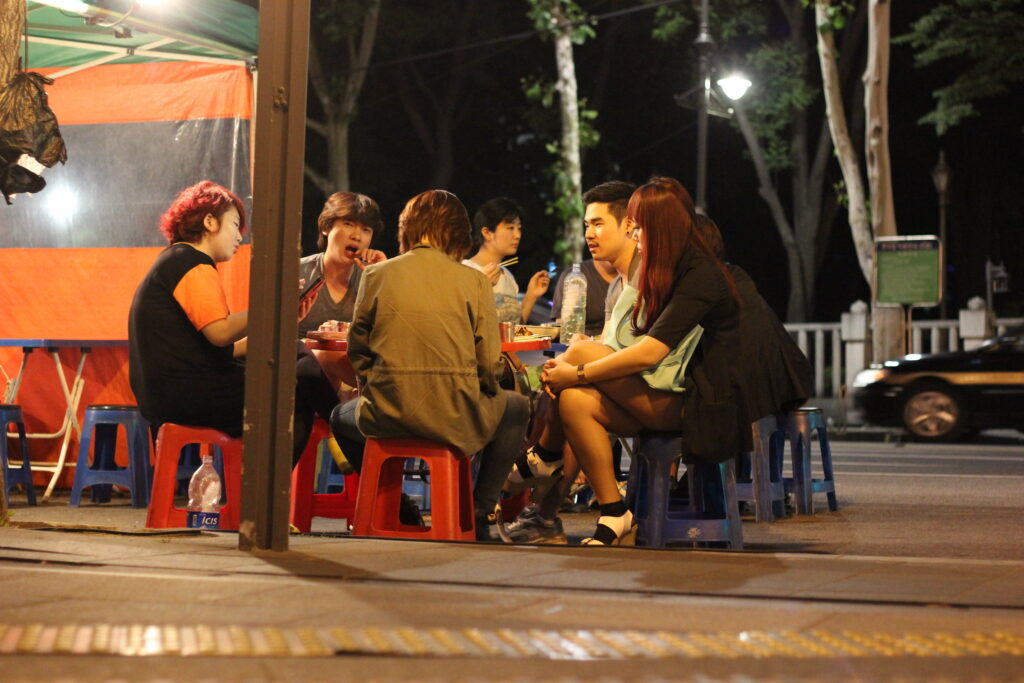 Having a drink on tent bars is one of the things to do in Seoul that will make you feel like a local. Also known as Pojangmacha, tent bars are where most of the Koreans spend a night of street food binging. But more than the street foods, Soju is the best seller here.
Although the Korean government considers it illegal, many are still seeking Pojangmacha. It appeals to all age groups and gives a very local vibe for visitors. As Korean dramas depict, tent bars are where people head out to hang out and drown in a bottle of soju. But for a tourist like you, you don't need a bottle on your own as you wouldn't want to get wasted in a foreign land.
The Jongno district is among the places in Seoul famous for Pojangmacha. Some tent bars here offer set menus and put together individual snacks and drinks on one plate.
12. Sing Your Lungs Out At Korean Karaoke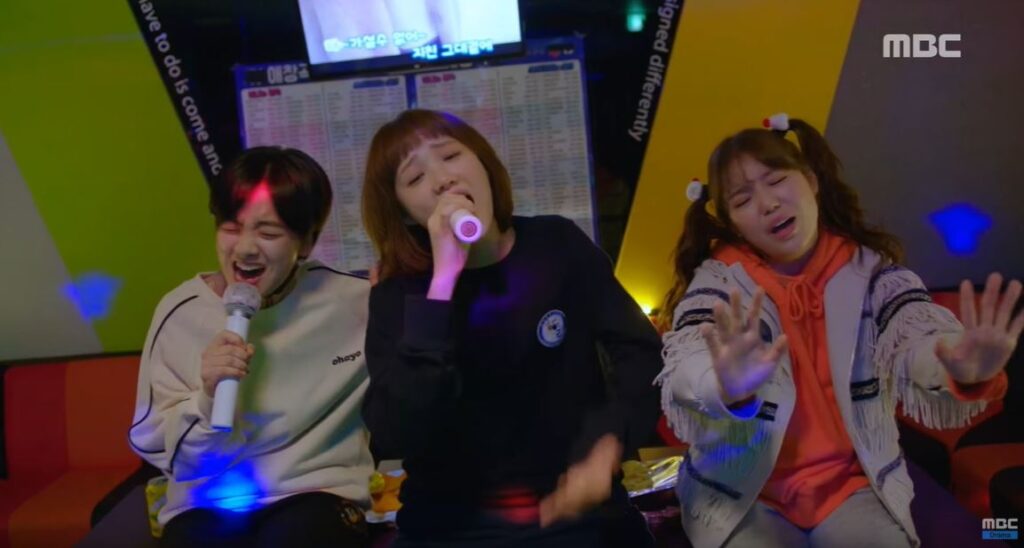 You must know by now, Koreans do love singing that's why it's not so surprising that karaoke establishments are all over Seoul. In Korean dramas, you would hardly not see a group of friends in a Karaoke where they sing their lungs out. Well, that is so true in real life. Going to a noraebang or Karaoke box has been a tradition for students after exams as well as for the working class on weekends.
Korean Karaokes are not exclusive for those who have a perfect-pitch voice. In fact, noraebang is for those who couldn't past much do-re-mi. Karaoke boxes are soundproof, which means no one will hear you break your voice except for your friends. So if you are someone from a place where singing out of tune is a sin, go and hit some notes in Seoul!
13. Pig Out On Korean Street Foods In Myeongdong Night Market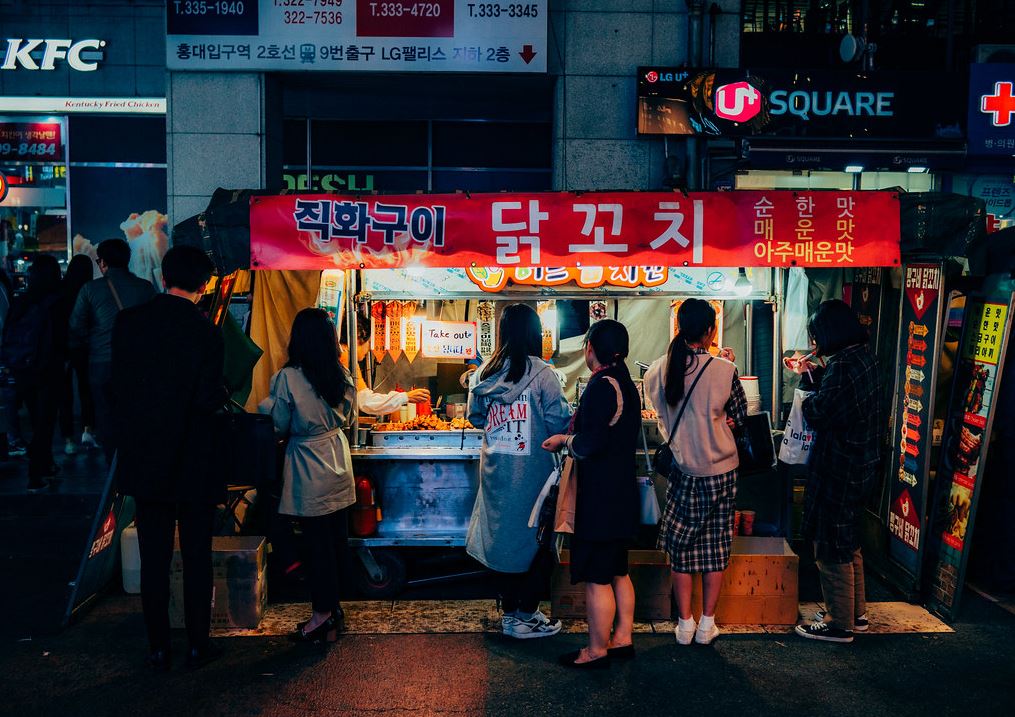 Myeongdong might sound too common, but it is still worth mentioning for the buzz it creates among tourists. This neighborhood is famous as a shopping hub that offers cheap quality products, from fashion to homeware. But that aside, Myeongdong is also undisputed for the delectables it offers.
You will hardly run out of choices for Korean street foods at Myeongdong Night Market. Before the sun sets, vendors start to line up the main streets of central Myeongdong with the pushcarts. Here you can find all sorts of Korean street foods which first-time visitors must try. If you are craving for sweets, you can try the rice cake skewers, Bungeoppang, or the Tokkebi. But if you are an exotic food lover, you can binge on blood sausage, Sannakji (live octopus), and Gopchang (pig/cattle intestines).
To get to Myeongdong Night Market, you can catch a train Subway Line 4 going to Myeongdong Station. Take the exits 6 or 7 and start your experience at Myeongdong Shopping Street.
Location: 8-3-ga, Chungmuro 2(i)-ga, Jung-gu, Seoul
14. Have Some Sweet Treats On Korean Cafes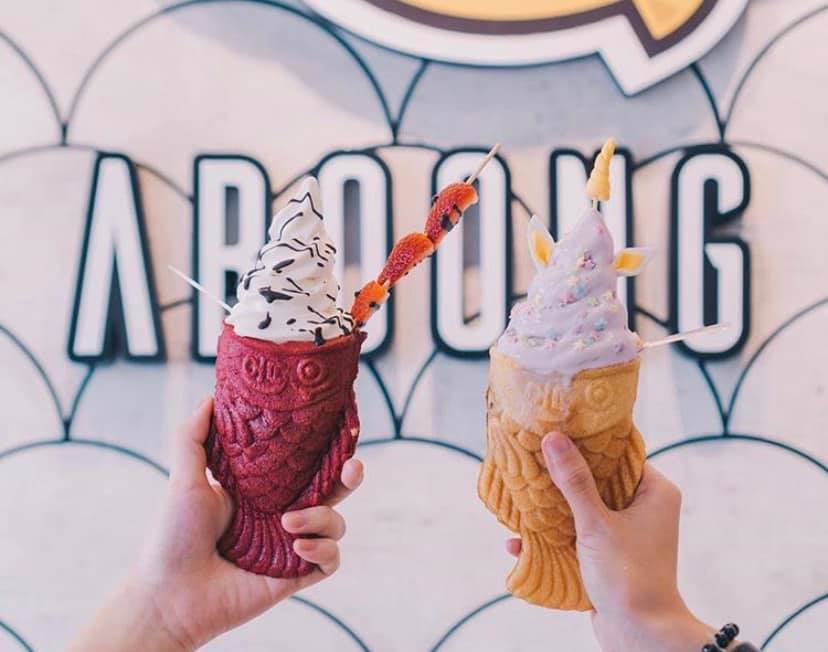 Koreans are the biggest sweet tooths and by that, they take desserts seriously. They have hundreds of sweet treats perfected from generation to generation. If it's your first time in Seoul, it will be a sin not to try one with all the Korean dessert cafes just in every corner of the city.
Rice cakes are the staple desserts you can try. But if you want to drift from the traditional, you can try other things such as bingsu (shaved ice), ice cream swirl, and mochi cake. They also have western-inspired desserts like sugar ball, matcha cake, and macarons.
Our Picks:
Mealtop
Mealtop is famous for its bingsu collection. From a small cafe in Seoul, it has expanded abroad namely in Dubai and California.
Location: Hyundai Dept Store Trade Center 159-7, Samseong-dong, Gangnam-gu, Seoul
Zapangi
Zapangi is famous for a unique cafe concept and delightful Korean desserts. It offers Mermaid Ice Cream Cake, a cake in a can with a mermaid tail shaped frosting on top.
Location: 400-2 Mangwon-dong, Mapo-gu, Seoul
Sulbing
With over 500 stores in South Korea, Sulbing is one of the largest cafe chain in the country. It is famous for the best selling red bean porridge.
Location: 22, Myeongdong 4-gil, Jung-gu 2F, Namgyeong Bldg., Seoul
15. Take A Stroll Along The Old City Wall In Hanyangdoseong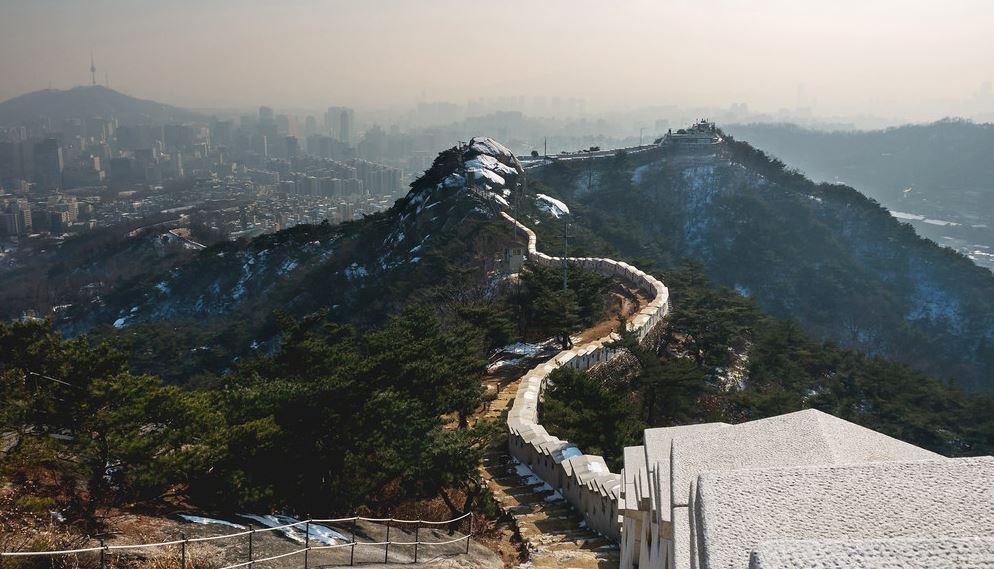 Taking a stroll in Hanyangdoseong is among the top things to do in Seoul none should ever miss. It is not only good for the heart, but it also provides a good insight into the old city of Seoul.
Like the Great Wall of China, Hanyangdoseong (Seoul City Wall) aims to protect the city against invading forces in the past. This 600 plus years wall measures up 18.6km, surrounding the whole city. It follows the four mountain ridges in Seoul which give an overlooking view for visitors and a vantage point in the context of the Joseon dynasty.
To best experience the Hanyangdoseong you can join a hiking tour that you can book online. There are different hiking trails you can choose from which differ in lenght and difficulty. As some of the areas in Hanyangdoseong are World Heritage sites, there are quite a few reminders visitors should bear in mind. In Bukaksan (Mt. Baegaksan) for instance, the security is very tight that a passport is needed to gain access to the highest peak in Seoul.
16. Find Good Bargains At Dongdaemun Market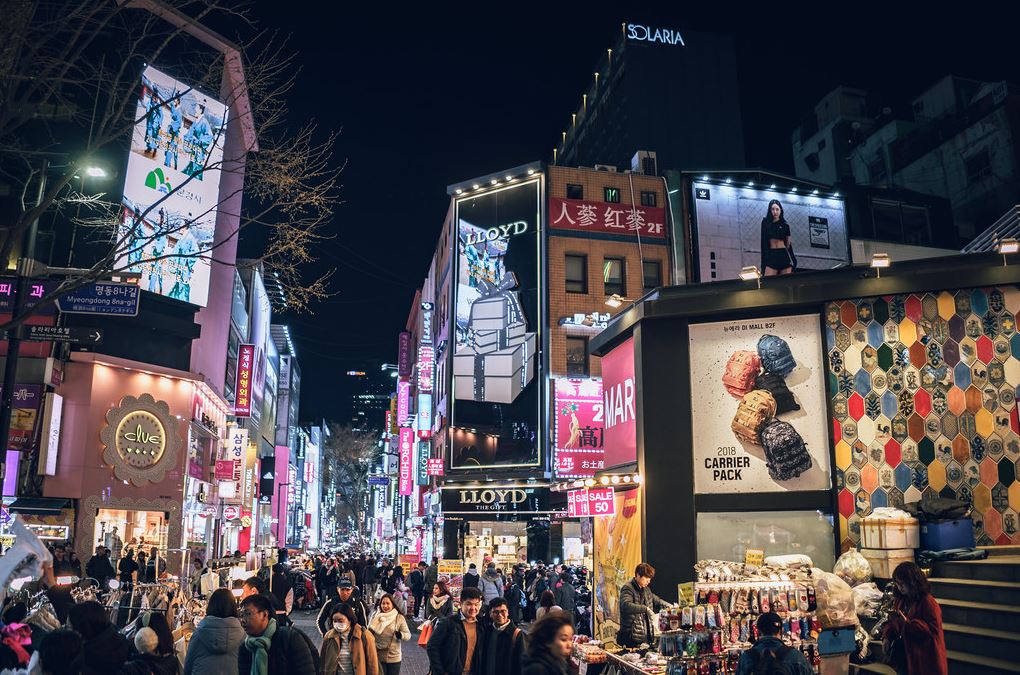 If shopping is your kind of therapy, then Dongdaemun Market is the place for you. Unlike the expensive department stores in Seoul, stores in Dongdaemun Market offers good bargains from fashion down to cosmetics.
Dongdaemun Market is traditionally a night market. Market stalls appear along the streets of the district every night and vanish on sunrise. However, some stores are open 24 hours to cater to those who want to shop during the day. The market is not just famous among locals as it also rings a bell for tourists. Despite the language barrier, you can see a lot of tourists haggling for goods on the streets.
Aside from pop-up stores, Dongdaemun Market also houses modern shopping malls like the Cerestar, Designer's Club, and Doosan Tower. Some of them hold music events and other events that attract young customers.
Dongdaemun Market might be overwhelming for first-time visitors due to its size. It is a good start to create a list of items you will buy and the stores you want to visit before you even go. You can also get information about the market or ask for help at the Dongdaemun Tourist Information Center.
Location: 18-194 Euljiro 6(yuk)-ga, Jung-gu, Seoul
Tips for Novice Travelers In Seoul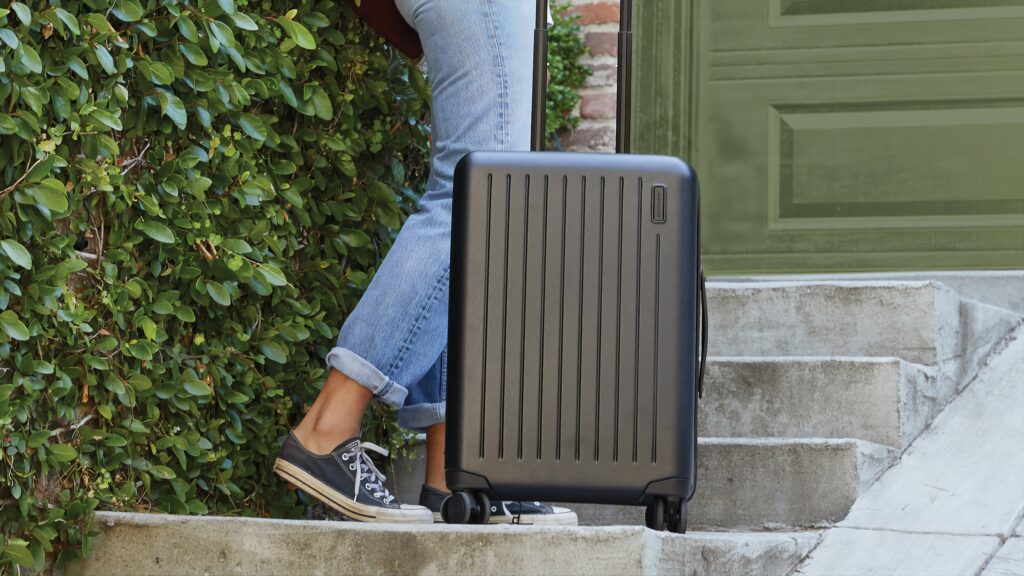 Traveling in a foreign land is hard as it is. But being in an unfamiliar place like Seoul where little do speak and understand English is a different story. Sometimes, traveling means completely being on your own. Here are some helpful tips for a surefire Seoul experience:
1. Get Your T-money Card
A T-money card is a reloadable smart card you can use for paying transit fares when getting around Seoul. You can use the card in public buses and subways to save you from the hassle of purchasing single journey tickets for your every ride. Aside from transit, you can also use the T-money card as a method of payment at affiliated stores.
Where to Get T-money card in Seoul?
There are a few ways you can get a T-money Card. You can buy one in department stores like 7Eleven and emart24, on card vending machines at major Seoul subway stations, or affiliated banks withing airports.
How much is the T-money card in Seoul?
The card itself costs $3.43 which has to be reloaded upon purchase. Reload locations are located on selected convenience stores and at service desks at subway stations.
2. Always Take Cash With You
Although using your credit cards is more convenient, bringing some cash with you will help in case your cards are declined. When we say cash, we don't mean bucks but Korean money.
3. Follow The Locals
Whether shopping or eating, always go where the locals are and you can never go wrong. Unlike the places exclusive for tourists, products on local markets in Seoul are cheaper and so much better. Aside from good finds, it will also provide you a good experience.
4. Rent A Pocket Wifi
Getting disconnected from the internet is the last thing you want to happen when visiting Seoul or traveling abroad in general. You need it to use Google Maps, translate foreign languages, or book a ride. That's why a pocket wifi is a necessity when going to a place where your cellular network won't work. In Seoul, you can rent pocket WiFis online via online booking sites like Klook and kkday and pick it up right at the airport once you arrive.
5. Familiarize The Metro Railway
Whether you like it or not, the metro railway will be like your tour guide in Seoul. Expect to have multiple trains rides and train transfers when visiting places in the city. Which means you have to get to know the metro railway system. At first, the railway map looks like a messy web but it won't be hard to understand how it works.
6. Wear Comfortable Shoes
Getting around Seoul requires a lot of walks. But don't take it easy as it won't be like a stroll in a park. There are seriously a lot of stairs to climb around the metro and if you plan to go on mountain climbing, the trails are not easy either. When in Seoul, wear shoes you are comfortable with, may it be hiking shoes or casual ones. Forget about high heels and boots as they won't protect you from injury. Sprained ankles are unwanted even in your Seoul adventure.
7. Look For Cheap Hotels In Seoul Online
This is a common problem for travelers: spending on hotel accommodation that is way too much than their budget. You don't have to spend thousands of bucks on five-star hotels when affordable hotels are right just on the corners of Seoul. If you want to book hotels that fit the budget, you can find them online. You'll often see interesting deals you wouldn't find anywhere. It will also be helpful to book them in advance.
FAQs
When Is The Best Time To Travel In Seoul?
I'd like to say that it's good to visit Seoul all-year-round, but that depends on the things you want to do in the city. If you want to experience snow and looking forward to skiing, then you should visit during winter. On the other hand, autumn brings a lot of festivals that make it a great season for foodie adventures. But for a lot of people, spring is the best time for a Seoul adventure. During this season, the weather is mild and the city doesn't get too much rain. Like Japan, South Korea is also famous for cherry blossoms so there's a big chance of catching them bloom when you visit in winter.
What Are The Means Of Transportation In Seoul?
Buses, taxis, and subways are the main public transportation you can use when getting around Seoul. There are designated pick up and drop off points for buses that are conveniently located on the main thoroughfares of the city. For taxis, you can either hail them on the street or book online. Subways are still the fastest mode of transportation in Seoul. The city's metro railway is impressive with 10 lines and 291 stations.
Is Public Transport Available 24 Hours A Day?
The Seoul subway and bus system closes around or past midnight. However, taxis are available at any time of the day although they tend to be expensive for long-distance travel.
Will I Need A Visa To Visit Seoul?
Depending on your nationality, you may or may not need a South Korean Visa when visiting Seoul. The country constantly updates its Visa regulations and in some cases allows tourists from specific countries to enter Visa-free for a certain period.