South Koreans are the biggest sweet tooths you can know of. They are so passionate about confectionaries that there's a lot of cafes in the country dedicated only to sweet treats. In Seoul alone, hundreds of restaurants focus on offering Korean desserts, from the traditional ones to the prettiest desserts we only see on Kdramas.
With lots of cafes in Seoul, it's pretty impossible not to find one where you can sugar binge. But you need to do some findings if you want the best Korean desserts in your table. Some of the best cafes in Seoul are hidden like a treasure, so you should be ready to walk on crowded alleys and neighborhoods to experience the best of Korean desserts.
In this article, our sweet tooth experts have cherry-picked the best Korean desserts and where you can try them in Seoul. Whether you are a bingsu or hotteok lover, we got all your cravings covered.
Mealtop's Patbingsu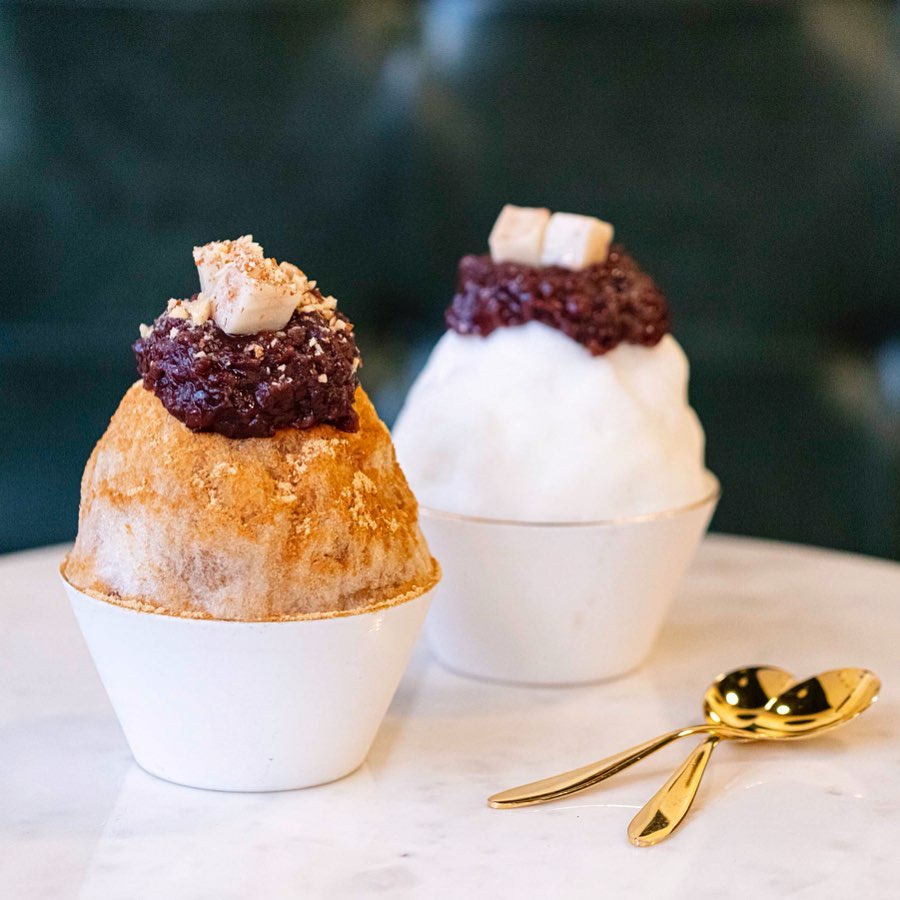 Patbingsu or simply Bingsu is an all-time favorite dessert among Koreans and Kpop fans. It is a traditional Korean dessert made out of shaved ice with milk and red beans on top. But today, Bingsu is no longer just about sweet ice with red beans. Some cafes innovate their version of the dessert, adding more toppings like mix fruits, fruit syrup, and even ice cream.
Bingsu never cease to attract people craving for sweets. Even during the freezing winter, you can see cafes serving bowls full of ice to customers. Of the many dessert places that serve the colorful dessert in Seoul, Mealtop Cafe is among the hallmarks.
Mealtop's Bingsu is not your traditional rough ice dessert. It boasts of soft and milky Bingsu recipe topped with carefully selected ingredients. Mealtop's Bingsu flavors include milk, green tea, coffee, strawberries, and red ginseng. Mealtop has 19 locations in Korea, one in Dubai, and two in Southern California.
Location: Hyundai Dept Store Trade Center 159-7, Samseong-dong, Gangnam-gu, Seoul
O'Sulloc Teahouse's Black Roll Cake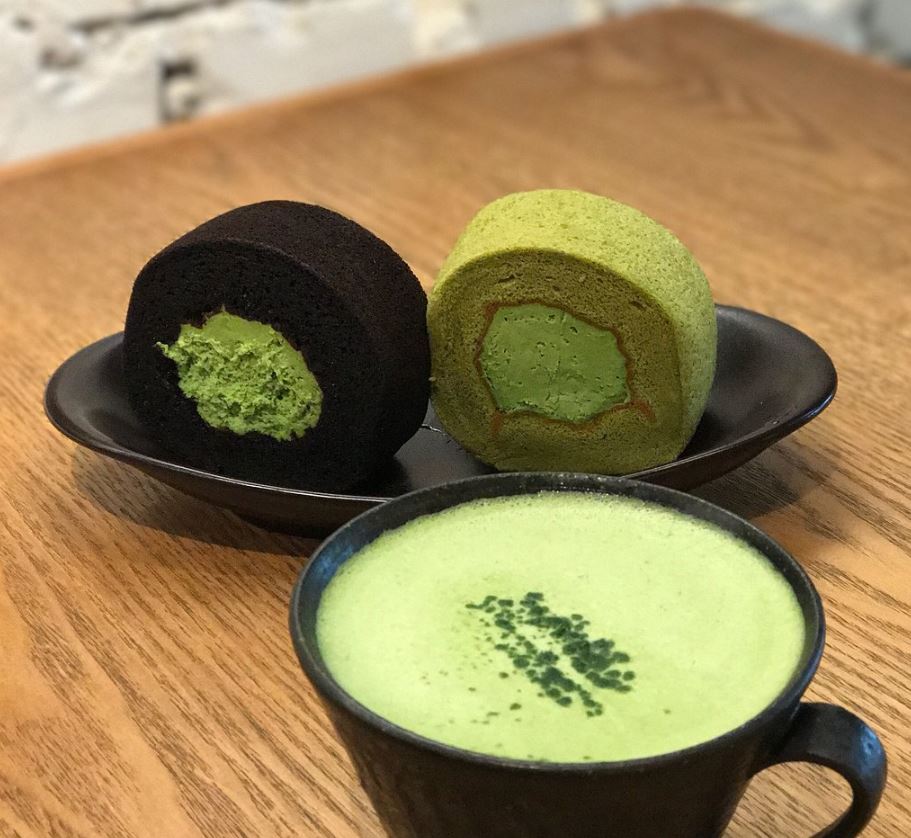 O'Sulloc is the largest tea brand in South Korea. It operates tea houses and museums all over the country serving customers with premium drinks. But aside from fresh teas, O'Sulloc also offers freshly made Korean desserts to customers.
Some of the favorite desserts in O'Sulloc are green tea ice cream, Bingsu, green tea cakes, and milkshakes. But one of the most loved desserts in the tea house is the black roll cake. The base of the cake is made from rich cacao with green tea cream filling. If you think the combination is weird, wait until you taste it. The thick, minty filling complements the sweet chocolate cake and they are surprisingly good together! This dessert is best paired with a cup of tea.
O'Sulloc's main museum is located in Jeju province but several of its teahouses are also located in Seoul.
Location: Gangnam Store – Hongwoo building, 1328, Seocho-dong, Seocho-gu, Seoul Special City
Sona Cafe's Champagne Sugar Ball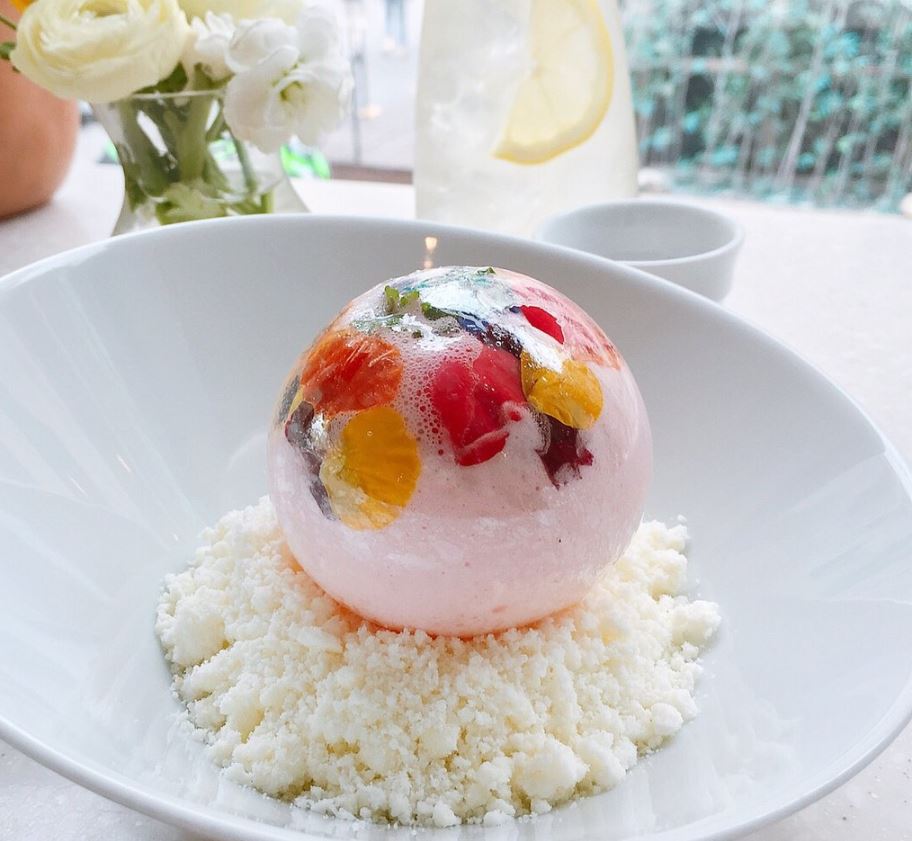 Sona Cafe is an undisputed expert when it comes to Korean desserts in Gangnam District. It is a favorite place among sweet and pastry lovers looking for sugar binging. It showcases everything sweet, from fruit cakes to mousse.
Each pastry in Sona Cafe is a masterpiece. Every slice of cake is well crafted to be appetizing and Instagram-ready. Some of the well-loved desserts in Sona are vacherin, creme brulee, rose summer fruit cake, and white chocolate mousse. But there is one dessert in the cafe that always leaves everyone in awe. That is the Champagne Sugar Ball.
Champagne Sugar Ball is the center of the table in Sona Cafe. It looks like a literal sugar ball that rests on a bed of cheesecake snow. It contains edible flowers, champagne foam filling, strawberry panna cotta, and fresh strawberry slices. The sugar ball comes with warm strawberry consommé you pour in the cake once you crack it open. But before you do that, make sure to take a photo of the ball first for Instagram.
Location: No. 201, 520-1, Sinsa-dong, Gangnam-gu
Cafe Bora's Purple Sweet Potato Ice Flakes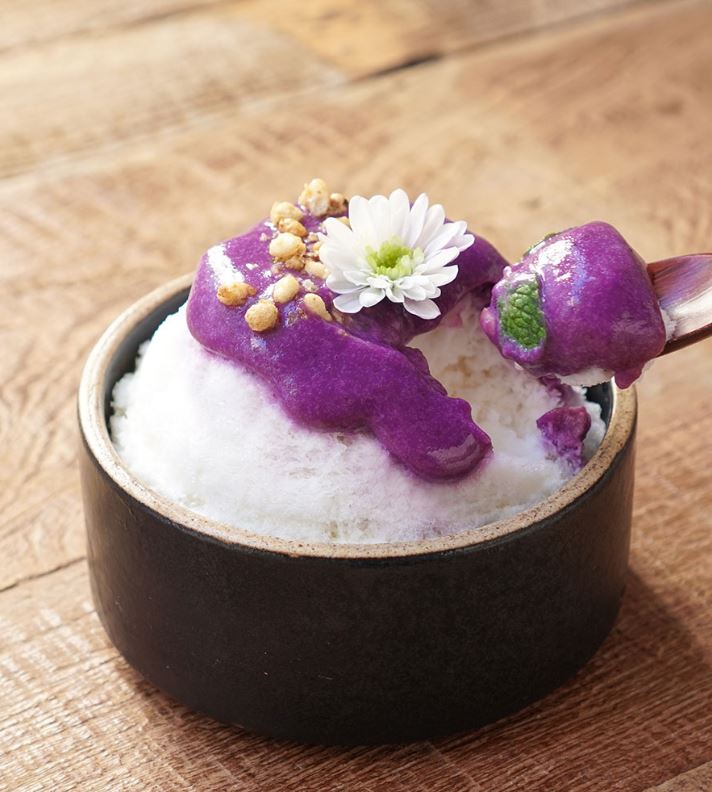 Purple Sweet Potato Ice Flakes is essentially Bingsu, but Cafe Bora made it extra special. Instead of topping it with regular milk and red beans, Cafe Bora uses purple sweet potato cream as sweetener. It also adds chopped azuki beans and peanuts on top of the Bingsu for extra crunch.
Since Cafe Bora opened in Korea, the purple Bingsu has been quite common for customers although the cafe also serves other types of Bingsu. Aside from the sweet potato, they also have strawberries, matcha tea, and milk-red bean bingsu. They also have a variety of ice cream, tiramisu, and porridge for winter.
If you want to visit the place, it would require you some finding as Cafe Bora is hidden in an alley with a light flow of people. The nearest transit you can take is the Subway Line #3 (Orange line) at Anguk station.
Location: 75-3 Yulgok-ro 3-gil, Sogyeok-dong, Jongno-gu
Namdaemun Market's Hotteok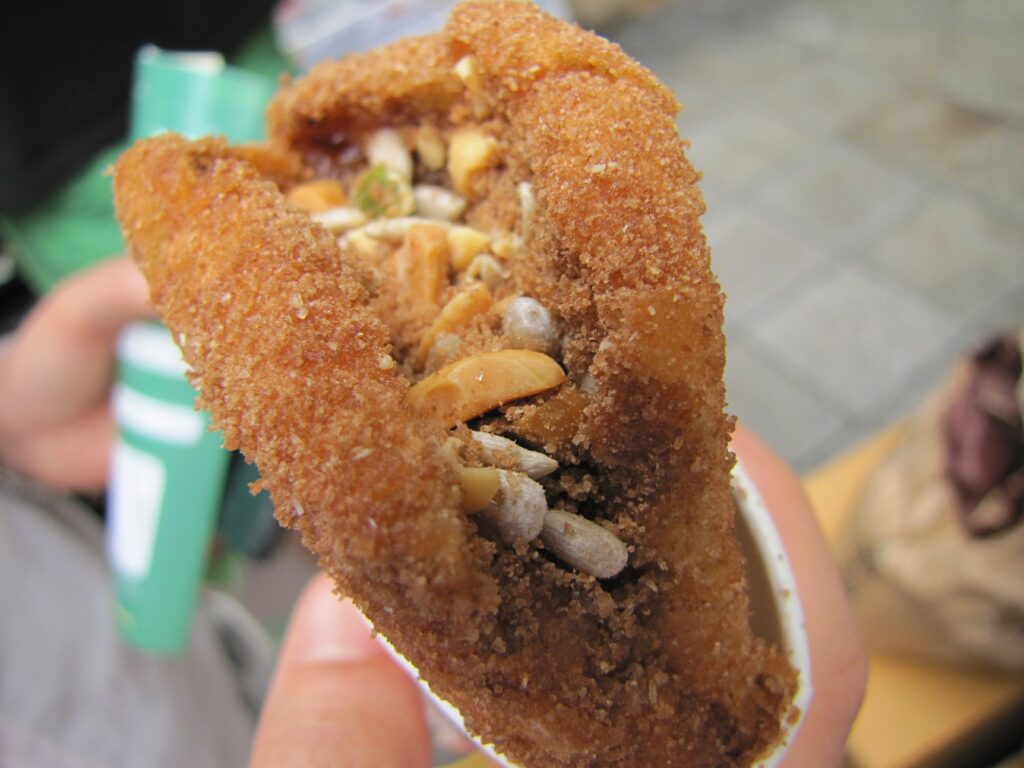 Hotteok is one of the staple Korean desserts sold as a street food on the thoroughfares of Seoul. It is a variety of pancakes with sweet fillings. Like regular pancakes, hotteok is made from flour mixed with sugar and milk. But what makes it different is its sweet filling that contains a mixture of honey, chopped peanuts, and cinnamon.
You would usually see vendors selling this sweet treat on markets and parks through pushcarts. People usually huddle around hotteok stands as they watch vendors cook the pancakes in perfection. Most Korean kids love this dessert, but it is also becoming more popular among tourists due to its cameos in different Korean dramas. Aside from being a dessert, hotteok can also be eaten as a snack.
If you want to have the best-tasting hotteok, Namdaemun Market has it for you. The market is highly regarded in Seoul for the timeless Korean street food it offers. Each stall has its version of the classic dessert; the sweet honey and glass noodles-filled are the most famous ones.
Location: 21 Namdaemunsijang 4-gil, Hoehyeon-dong, Jung-gu
Aboong's Ice Cream Fish Bun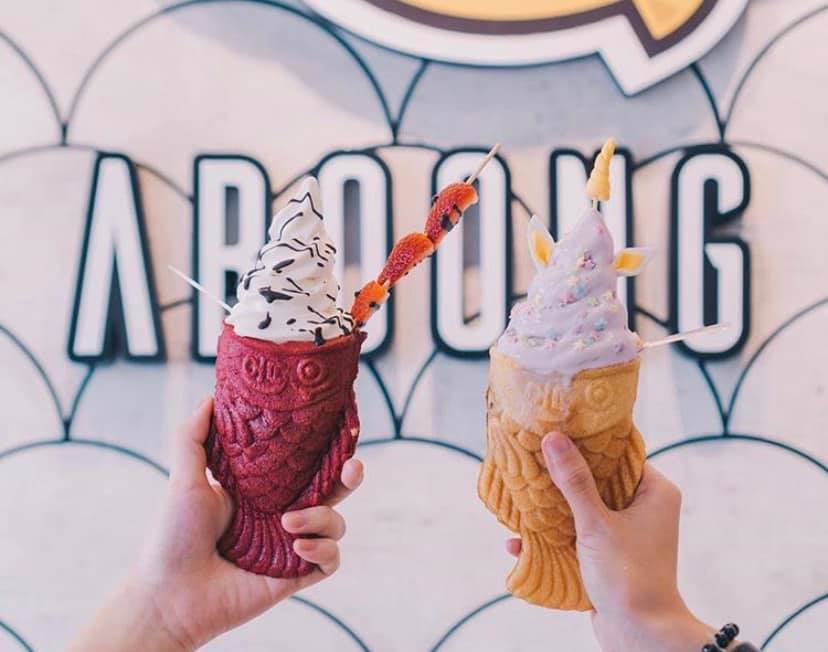 From being a traditional Korean snack, a cafe in Seoul transformed Bungeoppang (fish-shaped waffles) into one of the most loved Korean desserts today. Instead of filling the pastry bread with red bean paste, Cafe Aboong uses Bungeoppang as ice cream cones. They call it Ice Cream Fish Bun.
The cute combination of open-jawed fish bun and vanilla ice cream topped with chocolate syrup is all over Instagram and is gaining interest among sweet tooths. But this dessert is more than just its looks. Not only it draws attention for its unique shape, it also received good reviews from customers due to the delectable stuff it includes like the premium red bean paste and custard.
Aside from Seoul, Cafe Aboong has several locations in Asia including in Bangkok, Macau, Hong Kong, Taiwan, Vietnam, Malaysia, and Japan.
Location: 10, Ewhayeodae 2-gil, Seodaemun-gu, Seoul
Sulbing's Injeolmi Red Bean Porridge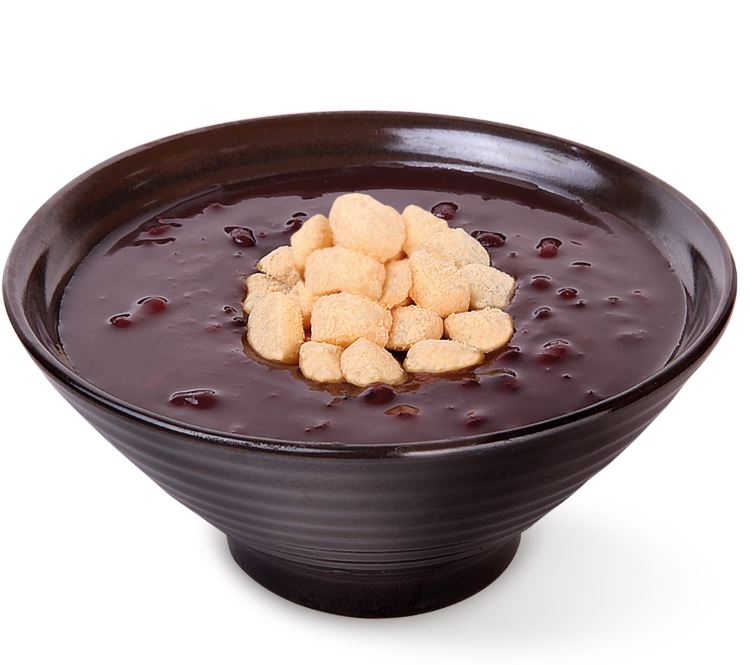 Sulbing is where the Korean Bingsu craze all started. It is one of the largest Korean dessert cafes in the country with over 500 franchise outlets all over Korea. When in Seoul, it's pretty impossible not to stumble across one of them.
But the store is not only famous for its bingsu as its version of red bean porridge is gaining popularity as well. This sweet comfort food is a favorite amongst Koreans during winter. Although it is more like a snack, red bean porridge is a dessert.
Sulbing's recipe of red bean porridge nods to the traditional way of preparing it. What makes it extra special is the premium sweet rice they use and their unique Injeolmi.
Location: 22, Myeongdong 4-gil, Jung-gu 2F, Namgyeong Bldg., Seoul
Zapangi's Mermaid Ice Cream Cake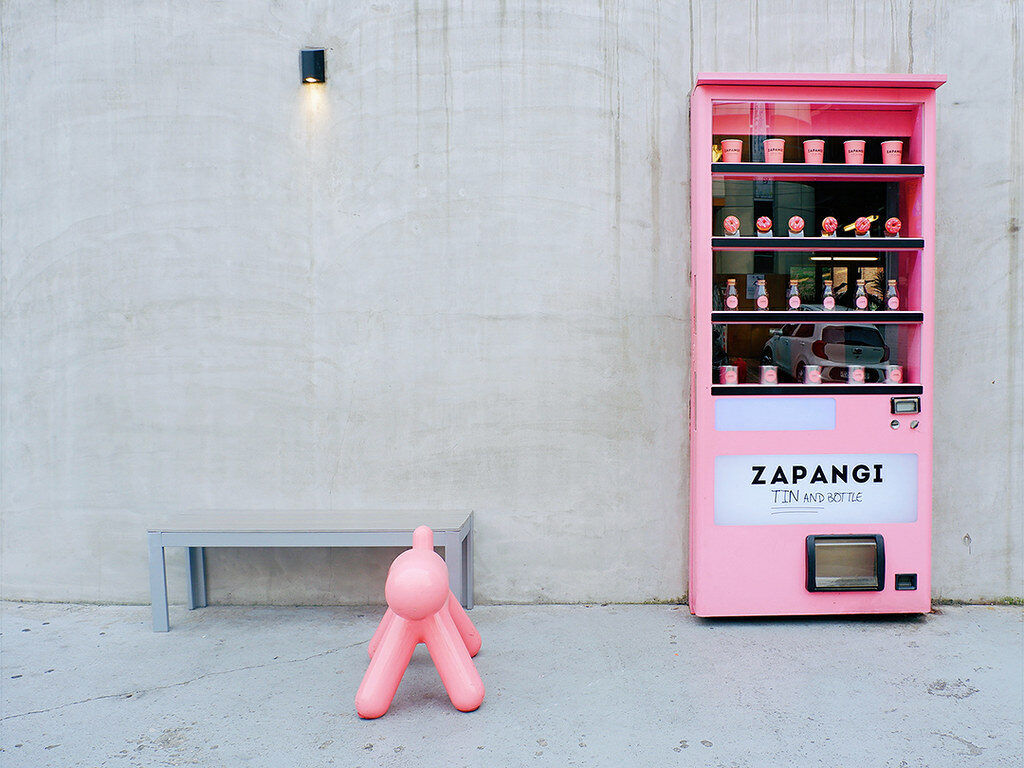 Zapangi has taken Korea by storm through a unique cafe concept and delightful Korean desserts. What appears to be a pink vending machine is a door that leads to one of the most Instagram-worthy places for those who love sweets. The cafe feels warm inside with all the striking pink shades and pastel colors that fill the place. There are also small tables and mattresses on the floor where you can enjoy a cup of coffee and a slice of cake.
If there's one thing Zapangi most known for, it is the Mermaid Ice Cream Cake. This delightful dessert comes in a tin can topped with strawberry frosting and white chocolate balls that appear like pearls. What makes the cake more striking is the mermaid tail that protrudes in the frosting. You will surely squeal with delight just by seeing the cake served in your table.
The mermaid cake doesn't come cheap though. It is worth $9 per serving but with how delightful the dessert is, you won't mind the price. Zapangi is located in Mangwon-dong near Hongdae. To reach the area, it would take a 10-minute walk from Mangwon Station, Exit 2.
Location: 400-2 Mangwon-dong, Mapo-gu, Seoul
Ikseon-Goro's Purple Berry Softserve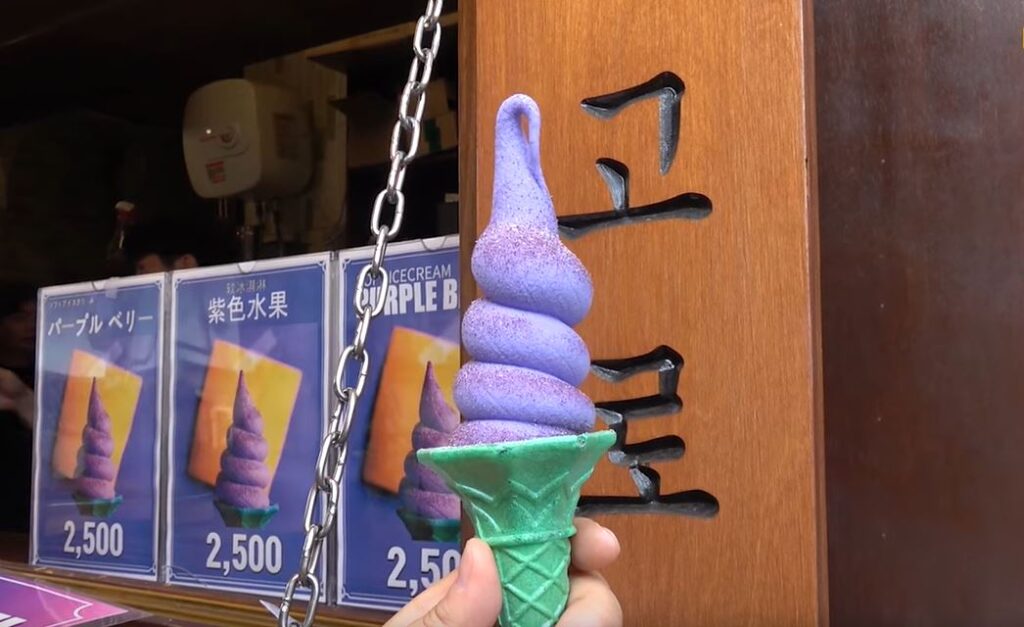 Ikseon-Goro defines what Ikseon-dong neighborhood is — hippie and trendy. You will usually see a lineup of people craving sweets outside the ice cream parlor, especially at night.
Like any other stores and cafes in Ikseon-dong, Ikseon-Goro is a traditional hanok house converted to be an ice cream parlor. It may not be as fancy as other Korean dessert restaurants, but locals have grown to love Ikseon-Goro for one single thing. That is the Purple Berry Softserve Ice Cream.
This ice cream shop defies the odds by offering a single item on their menu. But we can say that they did a great job. Even though they don't offer many choices, Ikseon-Goro still managed to make their way in the competitive Korean confectionery. Their purple soft serve boasts of a rich sweet and creamy blueberry flavor that most Koreans love. This dessert is perfect for beating the scorching heat in Korea during the summer, but it's always available at any time of the year.
Location: 166-34 Ikseon-dong, Jongno-gu, Seoul
Line Friends' Macarons and Brownies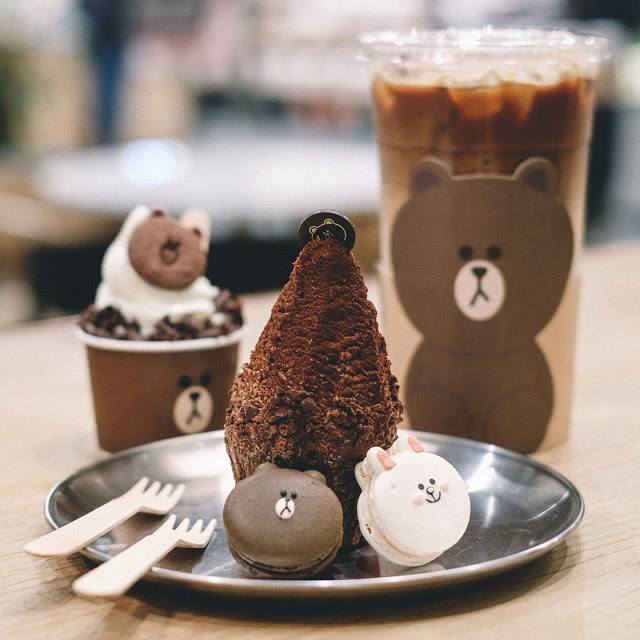 We know of Line Friends as a Korean messaging app, but surprisingly it also operates a cafe in Seoul which offers sweet treats for everyone. The cute emoticons you only see in messages come to life with the cute adorable macarons and brownies shaped to look like your favorite Line Friends characters such as Brown and Cony.
The Line Friends Store & Cafe is located in the Sinsang-dong district in Gangnam. It's pretty easy to find the place. The nearest transit is the Sinsa station and from the Garosu-gil area, the Line cafe is easy to spot. What will be more challenging is how you gonna take a bite on their adorable Korean desserts. For some people, it takes hours before they finally have the heart to eat Line's macarons and brownies, while others choose to just take photos of them for Instagram.
Location: 535-15, Sinsa-dong, Gangnam-gu, Seoul
Wrap Up
Korean desserts are best when they are authentic and you can't find them anywhere but in Seoul. Sure there might already have some Korean restaurants in your place, but the experience they offer is incomparable to the Korean cafes in Seoul. The homegrown ingredients of Korean desserts are what set them apart from other Korean themed cafes in the world that try to ride along in the fame of KPop culture.