Traveling to Los Angeles — City of Angels on a budget? You'd be surprised to know that it's not impossible. In fact, there are plenty of free things to do in LA that's adults and families-friendly. Ditch your stereotype that LA is expensive to travel, here are the proves you can travel without burning a hole in your pocket.
By the end of this list, you'll be convinced to visit Los Angeles or even go on an excursion for good. However, some of these locations might still cost a little especially for the parking spaces.
1. Explore the Santa Monica Pier and Beach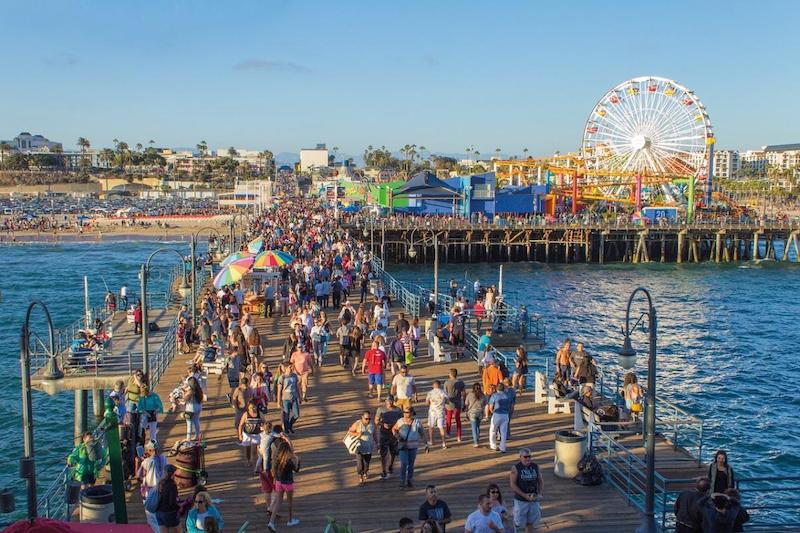 Swimming should be on the top of your list of things to do in Santa Monica Beach. Bring over your family and friends for a fun-filled day at the beach playing games and having a picnic. You can also take in the sights such as the beautiful pier, get on the rides at the amusement park, or visit the aquarium.
Exploring Santa Monica beach is one of the free things to do in LA. Entrances to the amusement park and aquarium, on the other hand, require tickets. One other activity you can do at the beach for free is to go see a concert. Just visit their official website to catch the exact dates and times of these shows.
Address:
Pacific Coast Hwy, Santa Monica, CA 90401.
2. Drive Down Sunset Boulevard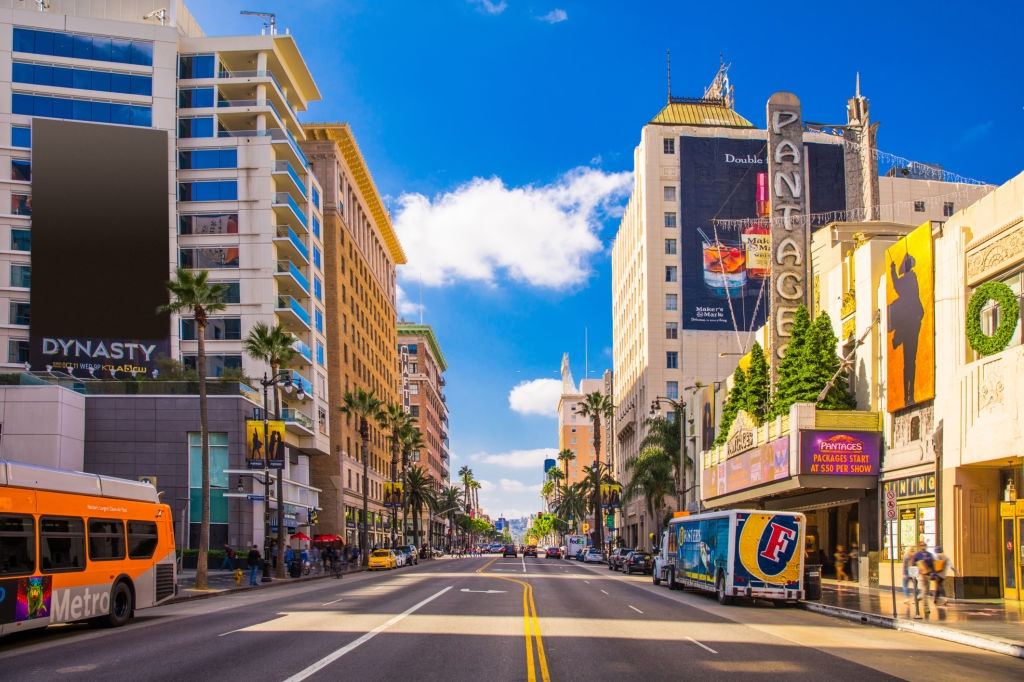 Catch the amazing sunset views along Sunset Boulevard. You'll get a feel of the old movie classics when you drive by those scenic palm trees. It's an iconic place to visit in Los Angeles and it's totally free to drive by.
When the sun goes down, it's a popular place filled with a bustling nightlife scene known as the Sunset Strip. Visit popular music spots such as The Roxy Theatre and the Viper Room, to which the latter was used to be co-owned by actor Johnny Depp.
Address:
Sunset Boulevard, Los Angeles, CA.
3. Tour the Majestic Walt Disney Concert Hall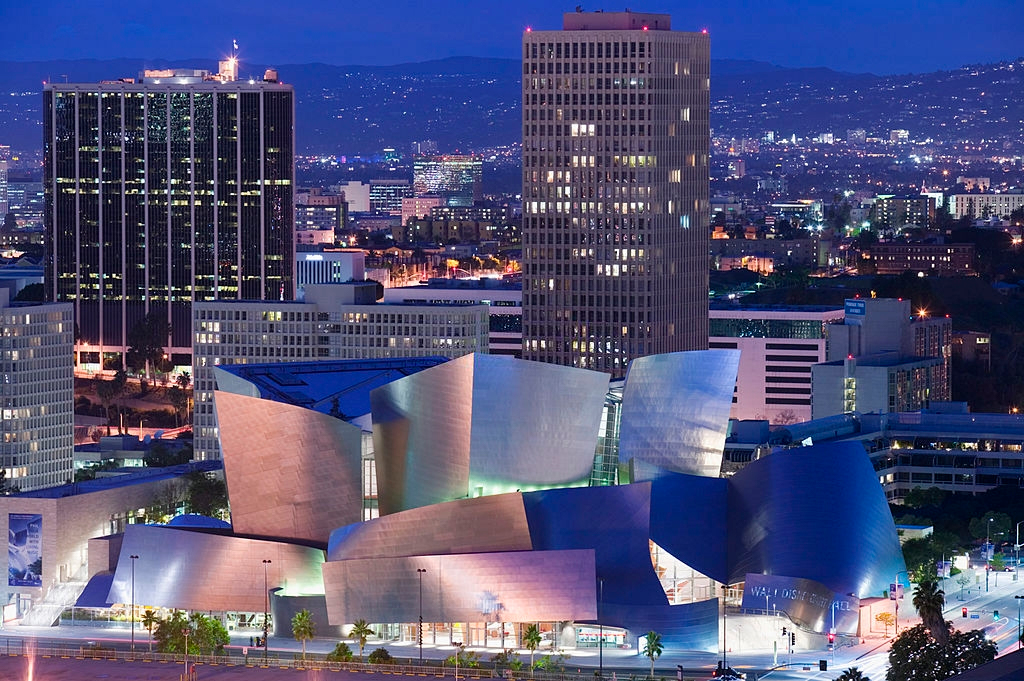 Looking for indoor activities in LA? Visit the Walt Disney Concert Hall. The stainless steel futuristic exterior of the hall is what stood out the most. Come here during the night when the exterior is illuminated with colorful LED lights. It's certainly stunning enough to worth a trip down here.
You can also tour around the hall (except for the concert auditorium) for free. Audio tours and guided tours are available. But do note that when you're visiting in a group of 15 people or more, you'll need a reservation and the entry is $15 fee per person.
Address:
111 S Grand Ave, Los Angeles, CA 90012.
4. Climb the Music Box Steps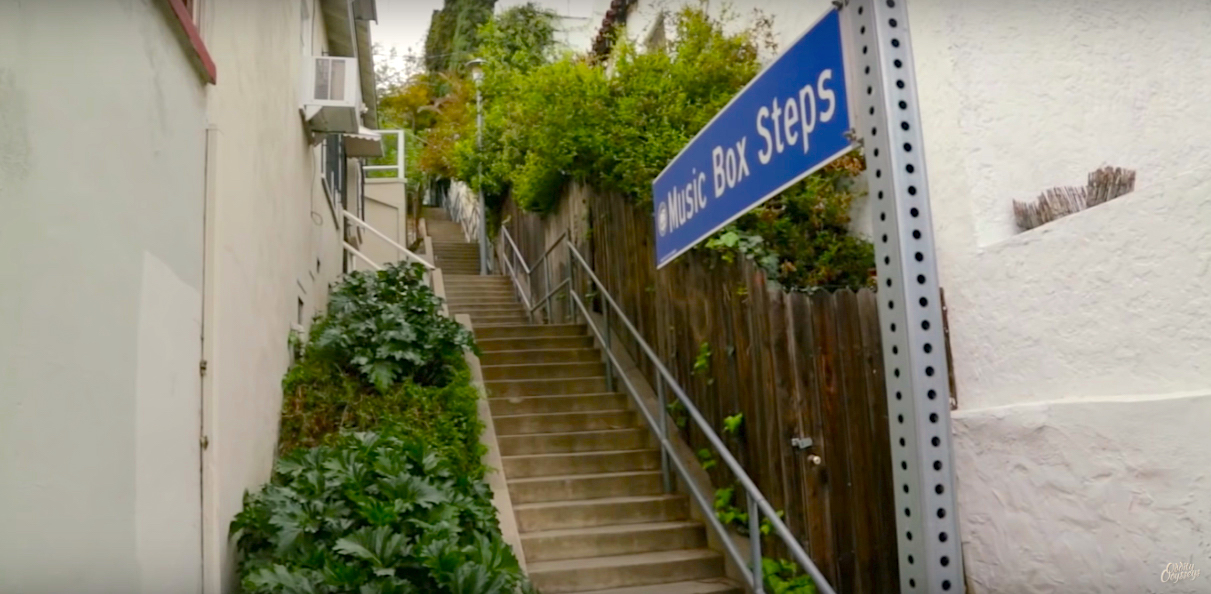 Don't expect to play a tune when you arrive at the Music Box Steps. The steps itself will look just like regular stairs when you get there. But why is it so popular?
The steps got its name from the Music Box Steps Laurel and Hardy episode. They're a classic comedic duo in which they were deliverymen pushing a piano up those long steps but with a series of gags along the way. It won them the Best Live Action Short for Comedy in the Academy Awards in the 1930s. The steps have garnered popularity that many flocks to see it for a bit of nostalgia.
Address:
The base of the steps is located at 923-925 N Vendome Street in Silverlake while the top of it is at Descanso Drive.
5. Enjoy the Sights at the Griffith Observatory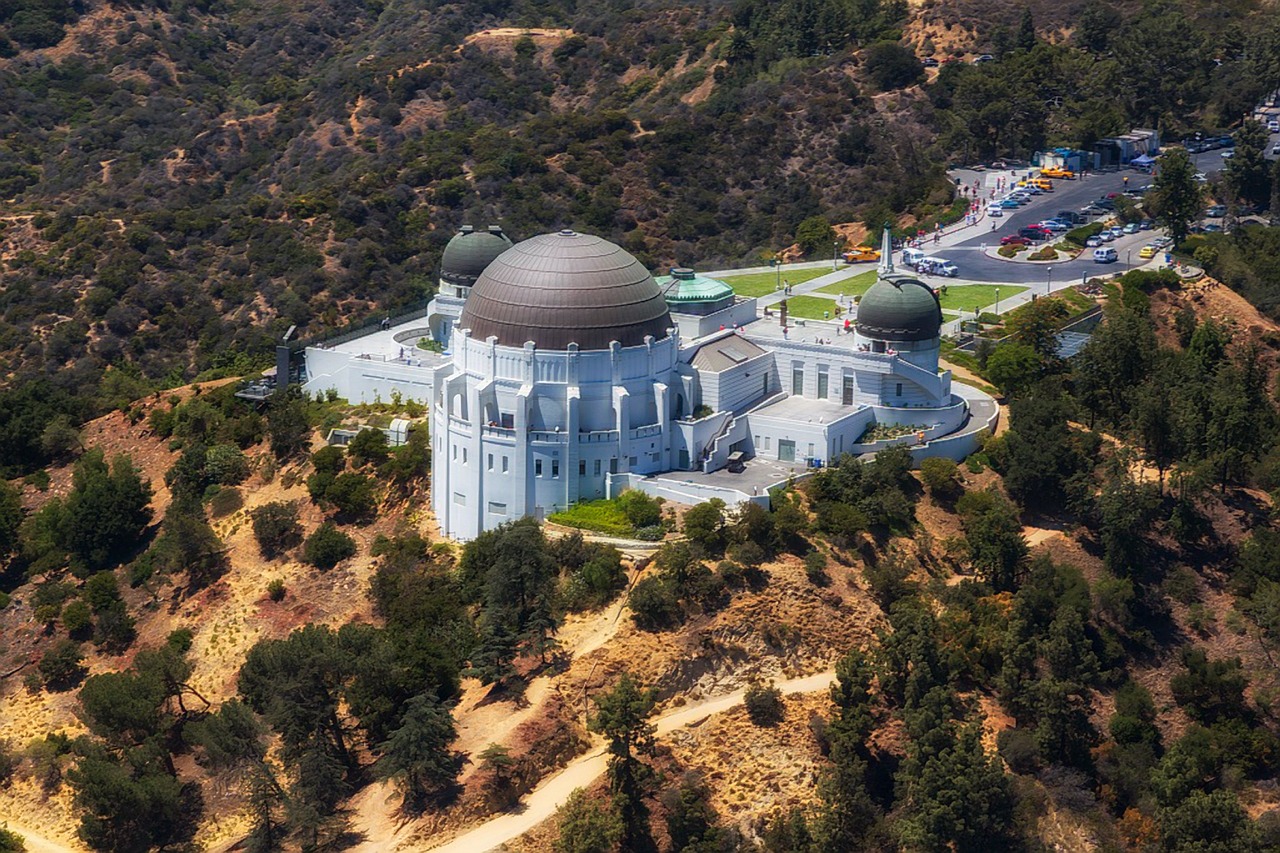 Words are not enough to justify the views here from the Griffith Observatory. You have to visit the place yourself to be impressed by it all. You'll see the breathtaking Los Angeles landscape while you're there. And the best part about it? There's no entrance fee to Griffith Observatory making this one of the best free things to do in LA.
Address:
2800 East Observatory Rd, Los Angeles, CA 90027.
6. Watch a Television or A Game Show Live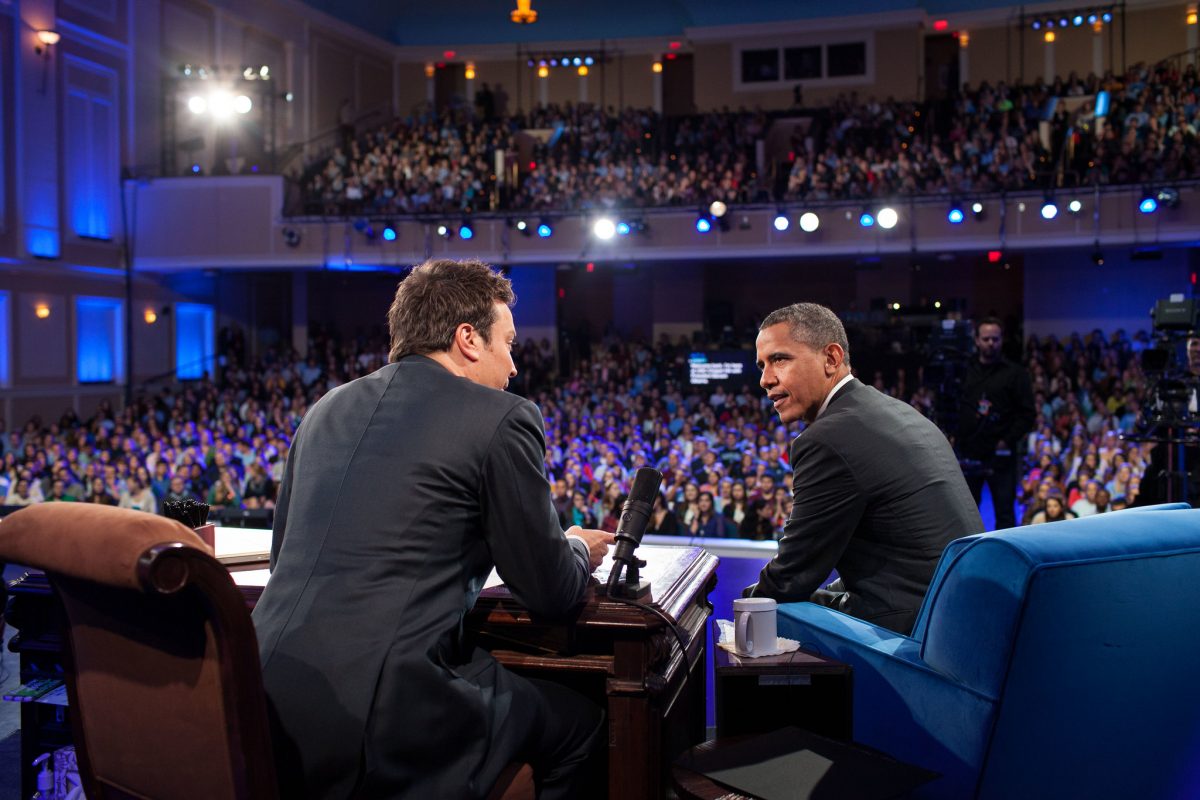 The best way to get the best out of Hollywood while you're there is to truly experience the action! Though movie filming scenes are harder to be spotted, it doesn't mean you can't get a taste of it. Television shows, talk shows, and gaming shows are a great alternative. Especially when these shows are fairly accessible as long as you get a hang of its schedules ahead of time. The best part, some of these shows allow you to be a part of the audience with no admission fees.
Address: Address varies per studio so check the website of your choice of show for more information.
Website: To get tickets, visit TV Tickets, Ticket Me Quick, and On-Camera Audiences.
7. Do a Self-Guided Tour Around LA's Downtown Art Walk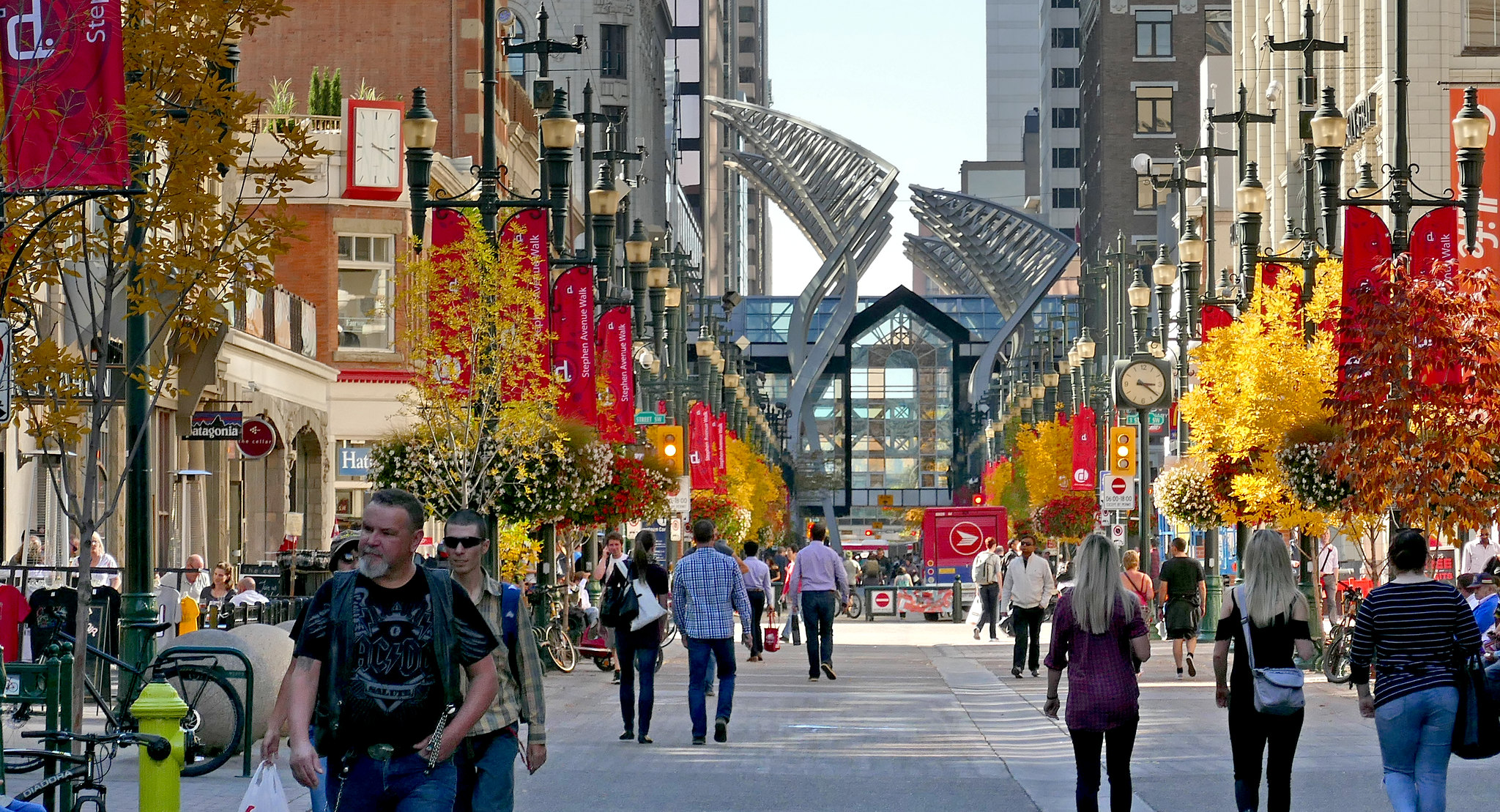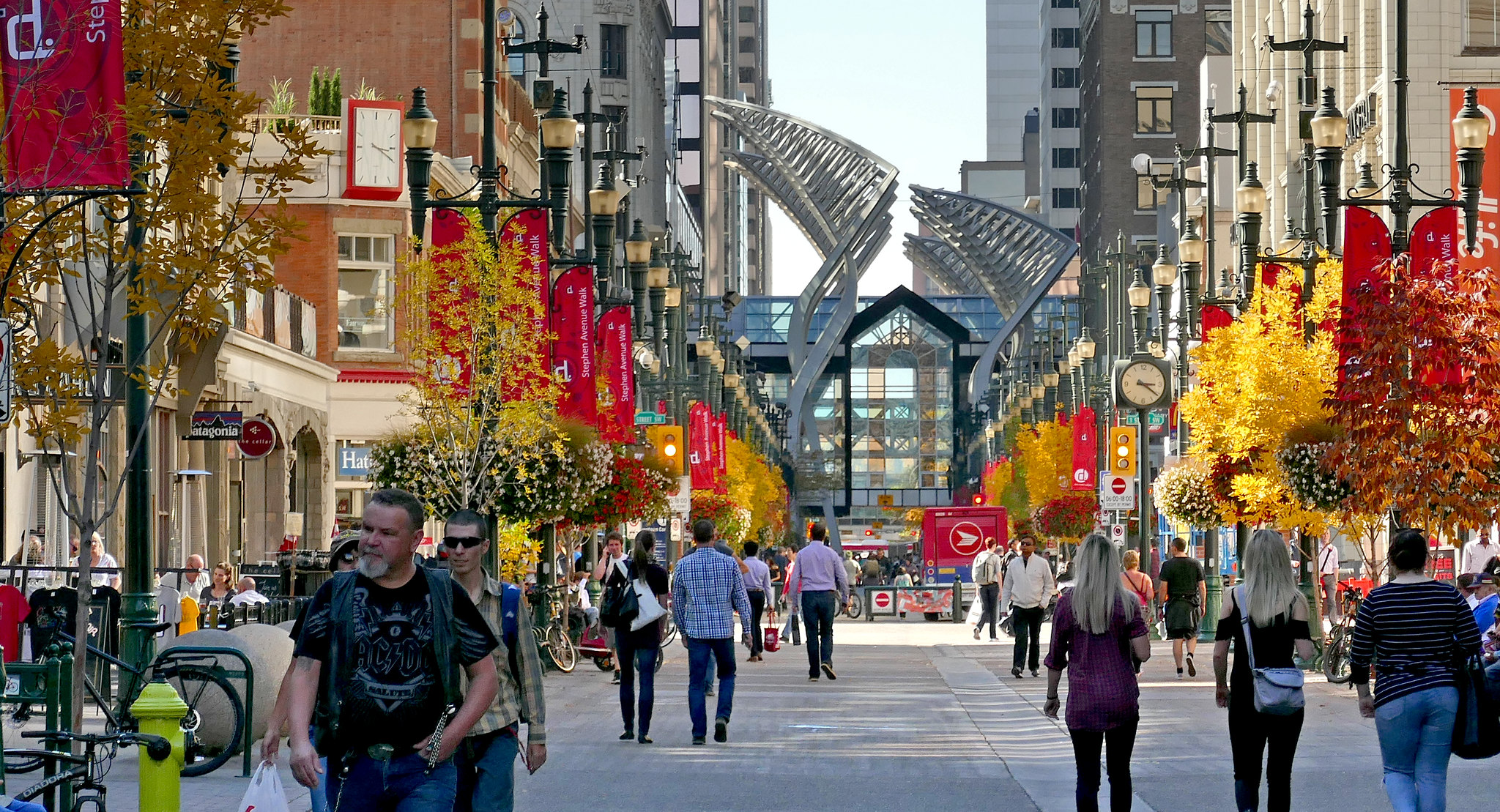 Whether you're an art enthusiast or not, you'll definitely love this. Downtown LA is a sight to behold but there's so much more to do when you're in Downtown Art Walk every second Thursday of the month. Crowds gather to take these self-guided tours to catch a glimpse into the city's diverse communities and appreciate other exhibits. As if that's not enough, this art walk is accessible free and it's definitely a great way to connect with local artists.
Address: The Downtown Art Walk has many locations. Visit their website to know which areas you can start.
8. Take a Relaxing Stroll along Venice Canals
You've heard of Venice Beach but how about their canals? Just a short walk from the beach is the famous Venice Canals that'll make you feel as if you're transported in Venice itself. Though the developer, Abbot Kinney, wanted to recreate the exact same canals in Venice where gondolas would be seen going to and fro, it was never really successful. But you'll still see some gondolas transporting tourists on a romantic date.
Hop on the canals, it is free. Otherwise, take a stroll along the canals. It's just as beautiful as cruising on a gondola ride. You can also check out the nearby beach activities you can do after your walking tour.
9. Do a Photoshoot at Rodeo Drive
Isn't Rodeo Drive a luxurious place? Why would we be suggesting there's something you can do here for free? Because there is! Don't believe? Here's the proof.
Ogle at the expensive cars parked along Rodeo Drive. Spot the rare and luxurious models as you stroll down the streets. Do a photoshoot at the Rodeo Drive sign and the Beverly Hills sign to keep as a souvenir. Besides, you can even window shop at some stores as they are used to tourists coming in just to take a look.
Address: Rodeo Drive, Beverly Hills, CA.
10. Experience the Star-Studded Hollywood Walk of Fame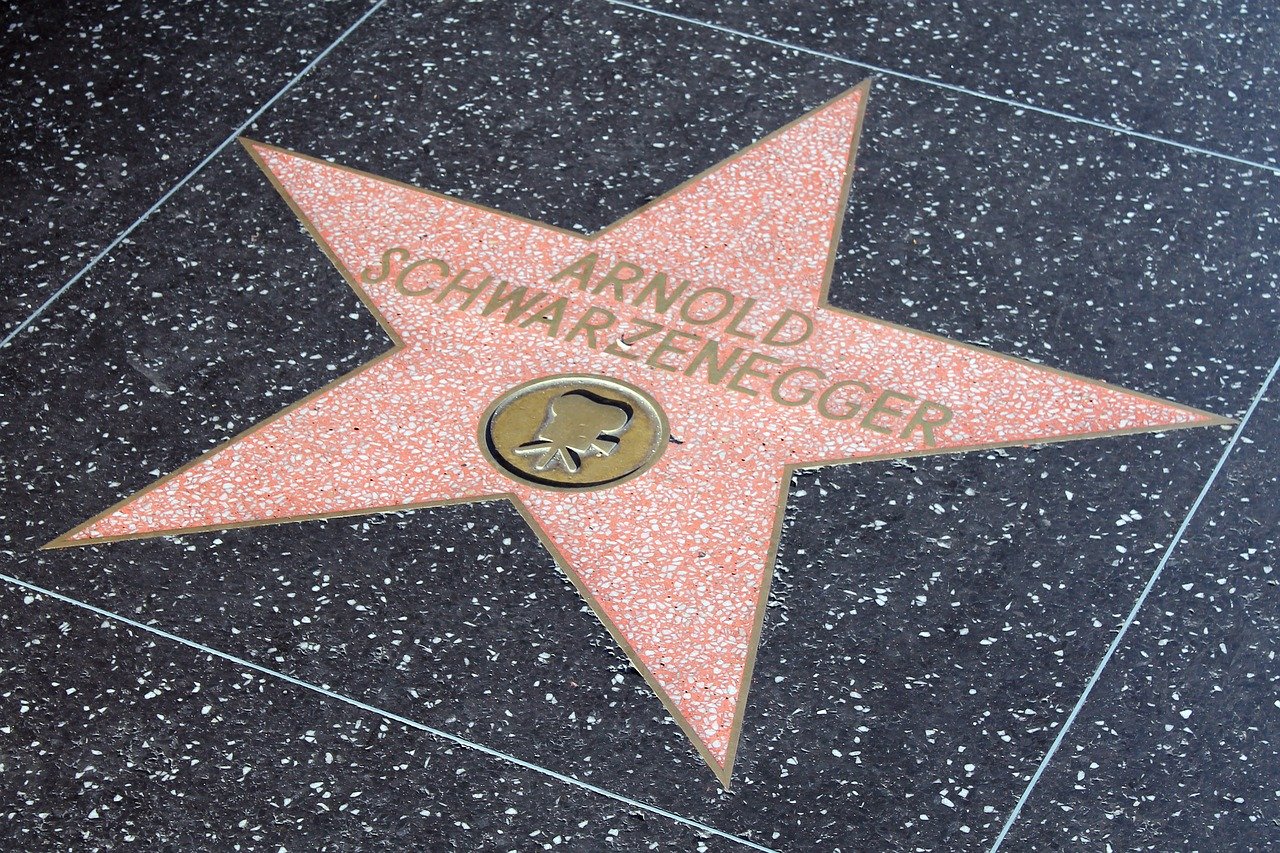 No trip to Los Angeles is complete without strolling along the Hollywood Walk of Fame. As one of the common free things to do in LA, you'll spot plenty of tourists surrounding the street taking pictures of their beloved artists' star along the way. Some of the famous walk of fame you might want to look into include — Gene Autry, Elvis Presley, Marilyn Monroe, James Dean, and Johnny Depp. So, get your cameras ready, you wouldn't know what you'll find along the way.
Address: Lanewood Ave &, N La Brea Ave, Los Angeles, CA 90028
11. Check Out Celebrities' Hand and Foot Prints at the TCL Chinese Theatre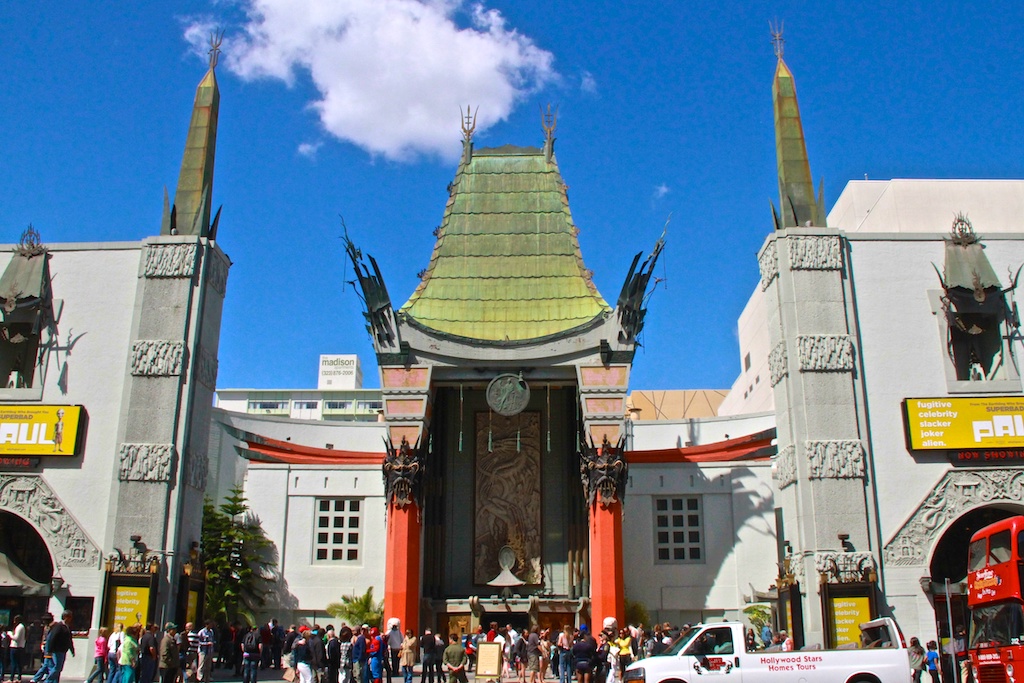 Ever wondered how it feels like to attend a red carpet event? Then off to the TCL Chinese Theatre. You may also call this the Grauman's Chinese Theatre. Or even Mann's Chinese Theatre. All are correct but these days, many refer to it as the TCL Chinese Theatre.
Though it has gone through a lot of name change through the years, one thing is for certain: it's an iconic theatre and one that's worth a look. The theatre is popularly known for housing those hand and footprints on cement done by stars. Not only are they Hollywood artists but even non-showbiz folks such as Terry Semel Yahoo! CEO and Chairman has his own cement.
Address: 6925 Hollywood Blvd, Hollywood, CA 90028.
12. Cabrillo Marine Aquarium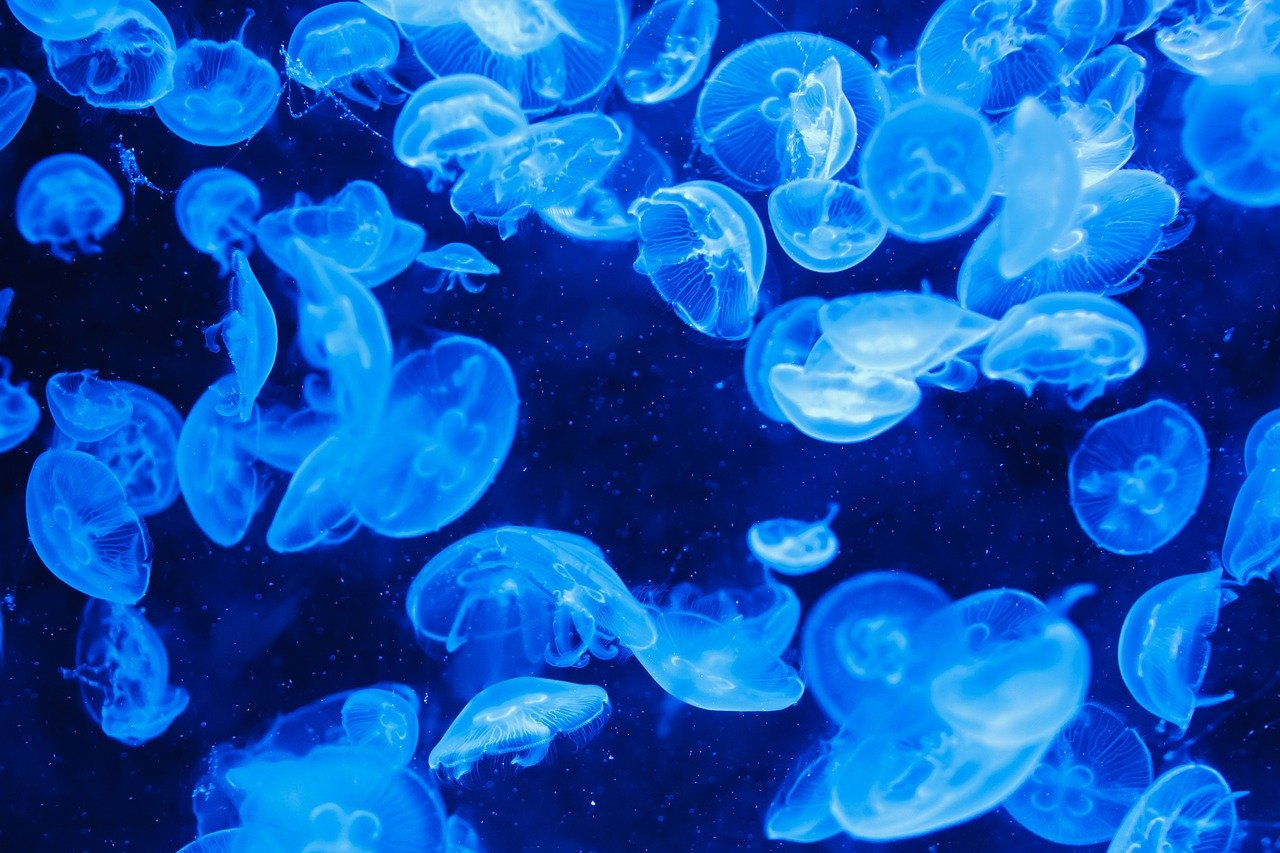 Who isn't even up for a visit to the aquarium? The Cabrillo Marine Aquarium is a great way to learn more about marine life at such an affordable fee. In fact, the Aquarium is free to visit. But the place suggests a donation depending on your capacity. If you're traveling with a large group, the aquarium requires a reservation.
Address: 3720 Stephen M. White Drive, San Pedro, CA 90731.
13. Hike For The Iconic Hollywood Sign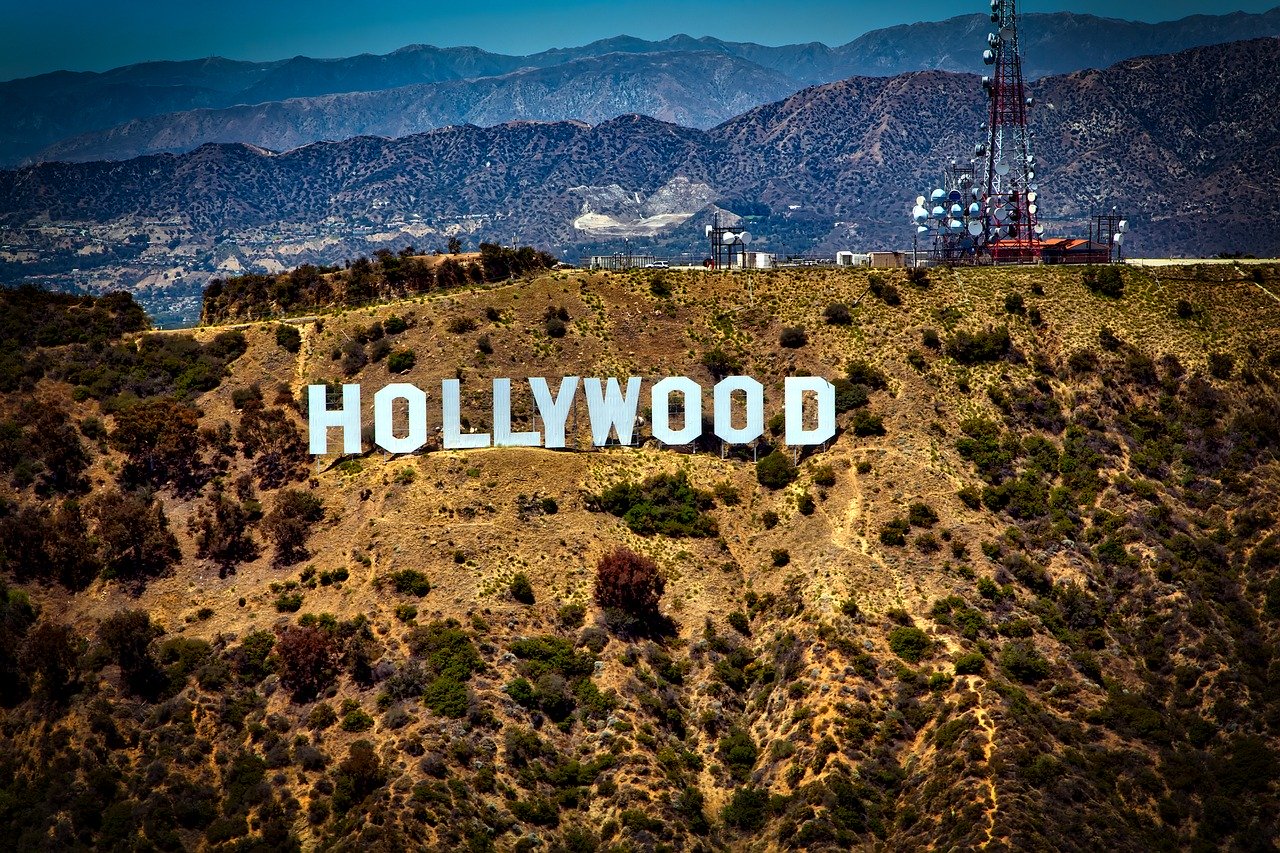 People who have been to Los Angeles will say they took a picture of themselves with the Hollywood sign as the background. But how many have actually said they've gotten up close to it?
Hiking to the Hollywood sign is a whole different experience than just glancing at it from afar. So if you're tired of doing beach activities, why not try hiking for this iconic sign? It's about a 2 to 3-hour hike back and forth and has no entrance fee. Be sure to pack a hat, water to keep you hydrated, and some sunblock. It's recommended to hike early in the morning than in the evenings or in the middle of the day since the place will be crowded by then.
Don't forget to take a selfie when you reach the top!
Pro Tips: Start your hike at the Canyon Drive Trail. This trail ridge is considered an easy to moderate hike. For a more challenging one, try the Griffith Observatory Trail.
14. Discover the Many Secret Stairs of Los Angeles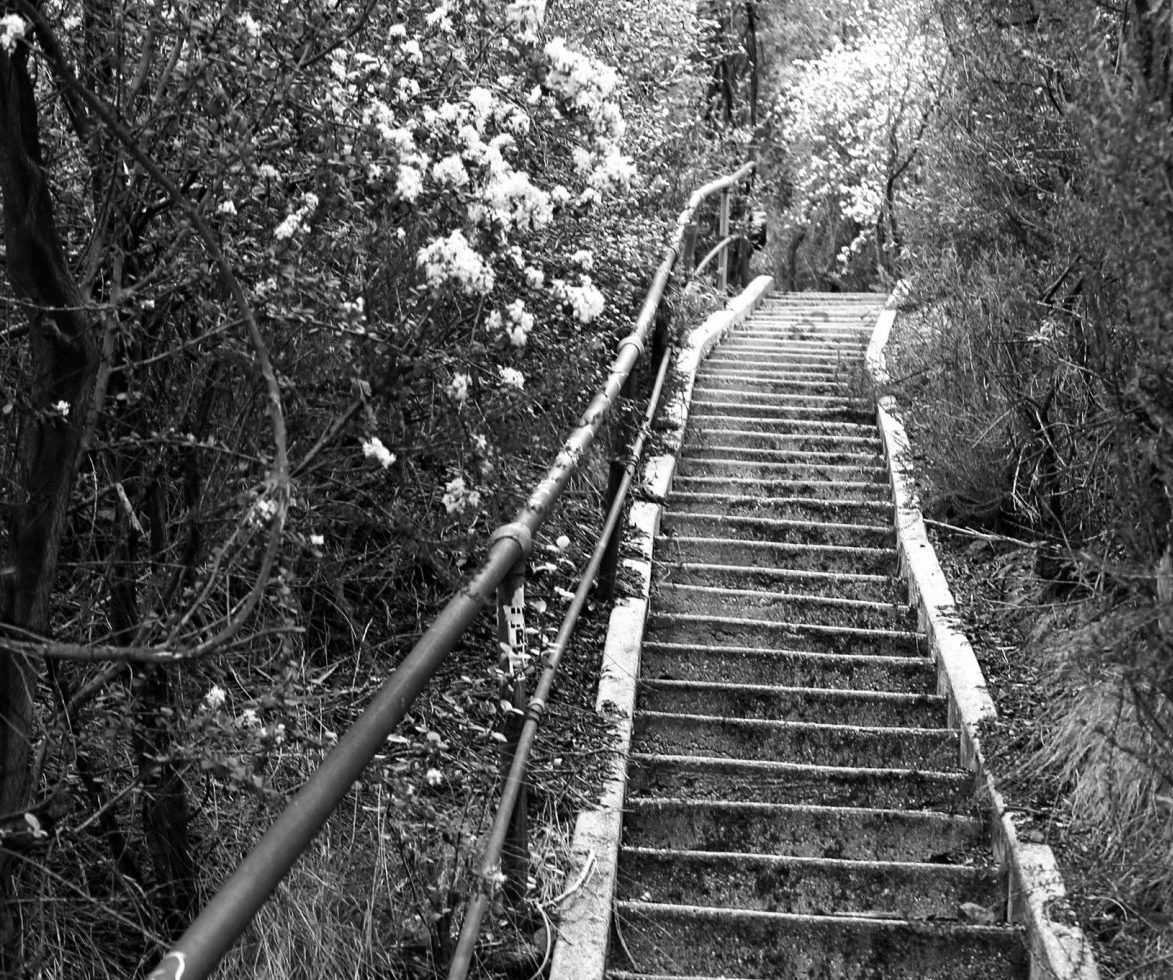 Take hiking to a different level. The Music Box Steps aren't the only famous stairs in Los Angeles. There are many public staircases in the area that are hidden, hence the term Secret Stairs. That includes the Beachwood Canyon stairs and the Murphy Ranch stairs.
If you're up for a challenge, these secret stairs are totally up for your alley. It's somewhat eerie but exciting at the same time. However, don't forget to bring your hiking essentials here. Don't expect any kiosk for a quick bite or anything. Be well prepared for the strenuous workout.
Address: Beachwood Canyon Stairs – 2679-2687 N Beachwood Dr, Los Angeles, CA 90068, Murphy Ranch Stairs – Pacific Palisades, CA 90272.
15. Immerse Yourself with the Rich History at the Japanese American National Museum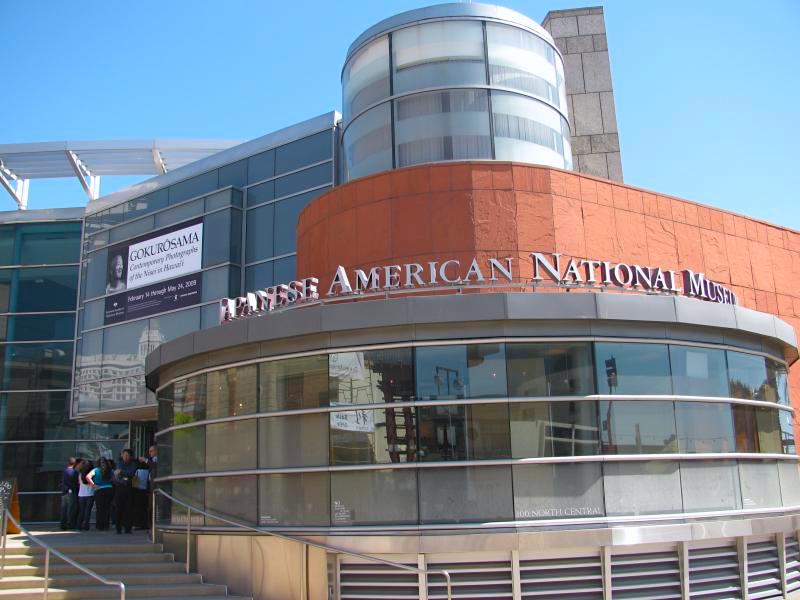 Take a dive into the history and culture found in the Japanese American National Museum. The exhibits inside are reminiscent of World War II. This attraction makes it on the list of free things to do in LA since the museum has free general admission every third Thursday of the month.
Address: 100 North Central Avenue, Los Angeles, CA 90012
16. Watch a Free Concert at Amoeba Music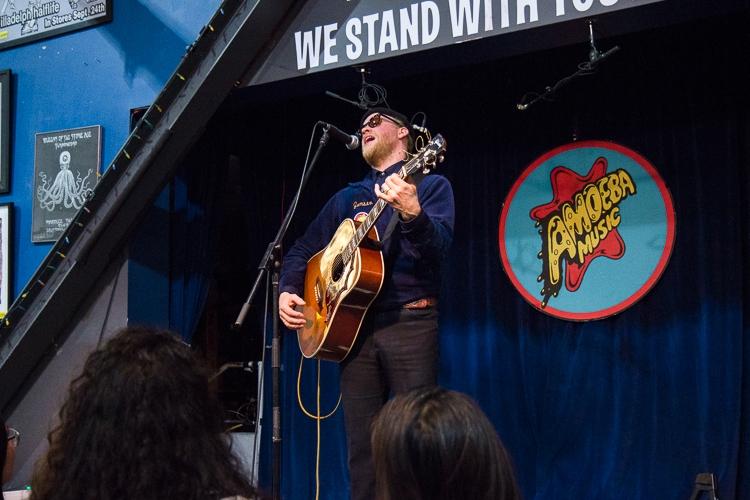 Looking for some good LA entertainment? Amoeba Music is a record store in Hollywood and is a favorite place for music goers. Just then you think the music on the headphone is awesome, live music will totally change your perception. Enjoy free-music as Amoeba hosts free gigs sometimes. We recommend checking the performance schedule on Amoeba official website for any upcoming shows prior to your visit.
Address: 6400 Sunset Blvd.
17. Relax at L.A.'s Public Gardens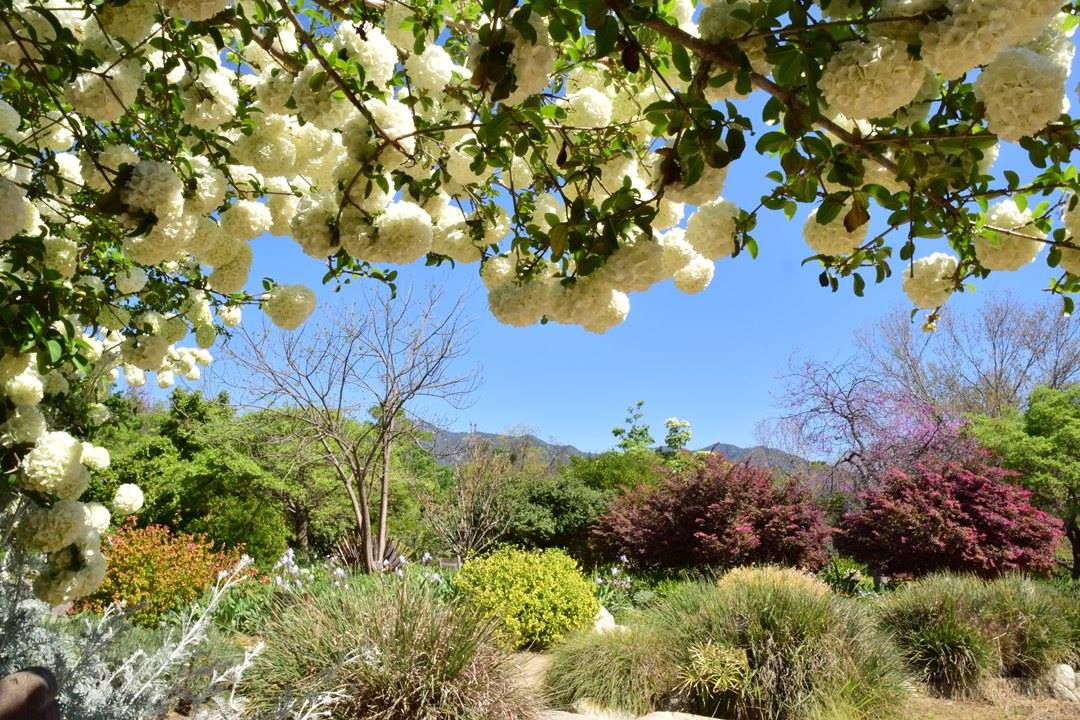 Beyond the city skyline, L.A is also home to stunning public gardens like the Huntington Botanical Gardens, The Arboretum, and the South Coast Botanic Garden. If you need to escape the city vibe, these gardens can surely transform you into a nature paradise. Take your time to explore the wide variety of plant species and remarkable landscapes. Whether you're here by yourself, with friends or with family. Trust us, you'll love it. The best part, it's FREE!
Address: Huntington Botanical Gardens – 1151 Oxford Road, San Marino, CA 91108, Arboretum LA County Botanic Garden – 301 North Baldwin Avenue, Arcadia, CA 91007,  South Coast Botanic Garden – 26300 Crenshaw Boulevard, Palos Verdes Peninsula, CA 90274.
Pro Tips: 
The Huntington Botanical Gardens free days are the first day of every month at 9 in the morning. But do get these tickets prior to the month you are visiting.
The Arboretum LA County Botanic Garden offers free days every third Tuesday of the month. Limited tickets are available so score them on the first of each month.
The South Coast Botanic Garden also has free days on the third Tuesday of every month.
18. Appreciate the Taste of Coffee at Counter Culture Coffee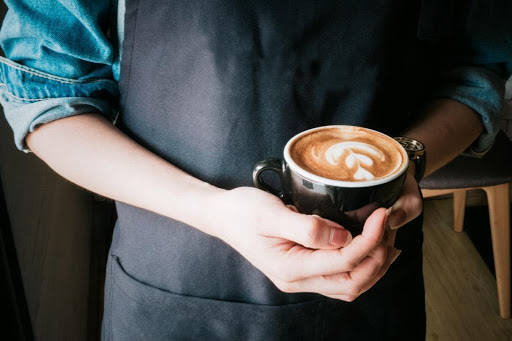 They say coffee feeds the soul so why not get a taste of it at Counter Culture Coffee? Get free coffee tastings from 10 am to 11 am every Friday. They have a stunning training center at Griffith Park Boulevard. Give their coffee a try and who knows, you might just end up being a coffee lover more than you probably are now.
Address: 1601 Griffith Park Blvd, Los Angeles, CA 90026.
19. Be Amazed by the Architecture at the Getty Villa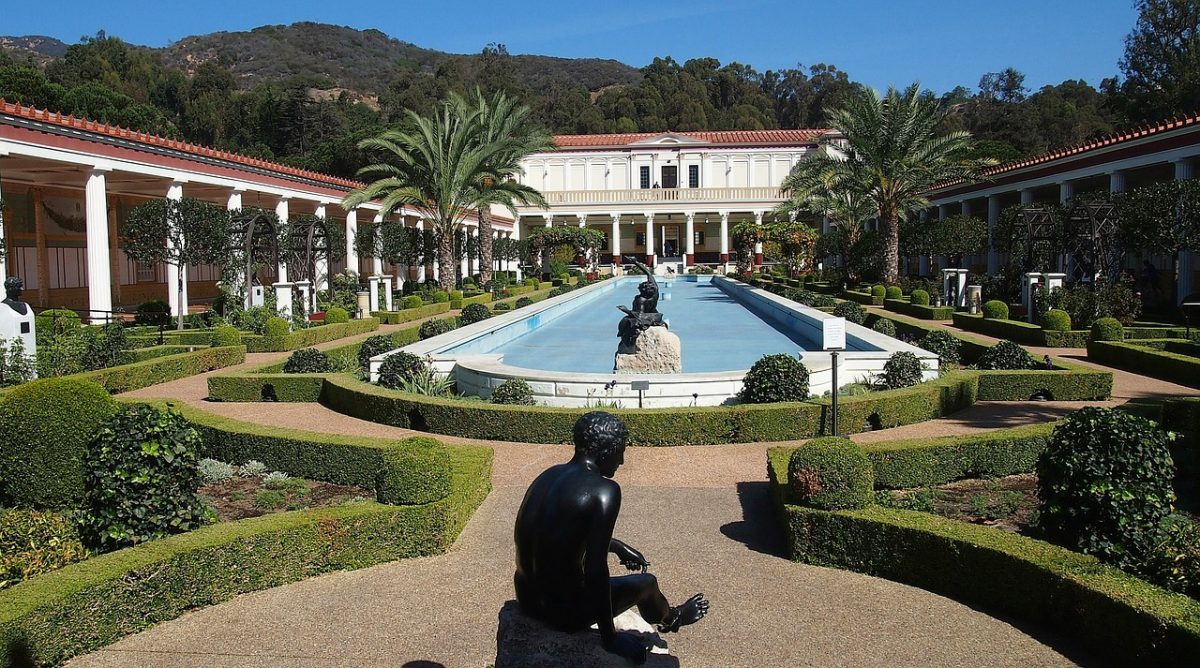 The Getty Villa is one of the amazing things to see in Los Angeles. This villa should not be confused with the Getty Center (although that museum is a place you should also visit). If you adore Greek and Roman architecture, the Getty Villa should suit your fancy. The façade itself is already photogenic, but stepping inside feels like you've traveled back in time to Rome.
It's free to enter the Getty Villa but you must secure tickets ahead of time.
Address: 17985 Pacific Coast Hwy, Pacific Palisades, CA 90272, USA.
20. Catch a Free Movie at the Front Porch Cinema
Here's some good old fashioned LA entertainment and one of the free things to do with kids in LA; bring your family and friends to see a movie at the Front Porch Cinema at Santa Monica Pier. It's an outdoor cinema with a fun family atmosphere. Expect to see different kinds of settings and vibes here. Unlike the standardized lined-up seats in the cinema, you'll notice different height levels sprawled across the area.
You can bring your own chair too, rent one, or just sit on the ground like everyone else. It's one of the coolest free things to do in LA! However, make sure to visit their website to check for movie schedules.
Address: 200 Santa Monica Pier, Santa Monica, CA 90401
21. Chill Inside the Dodger Stadium for Free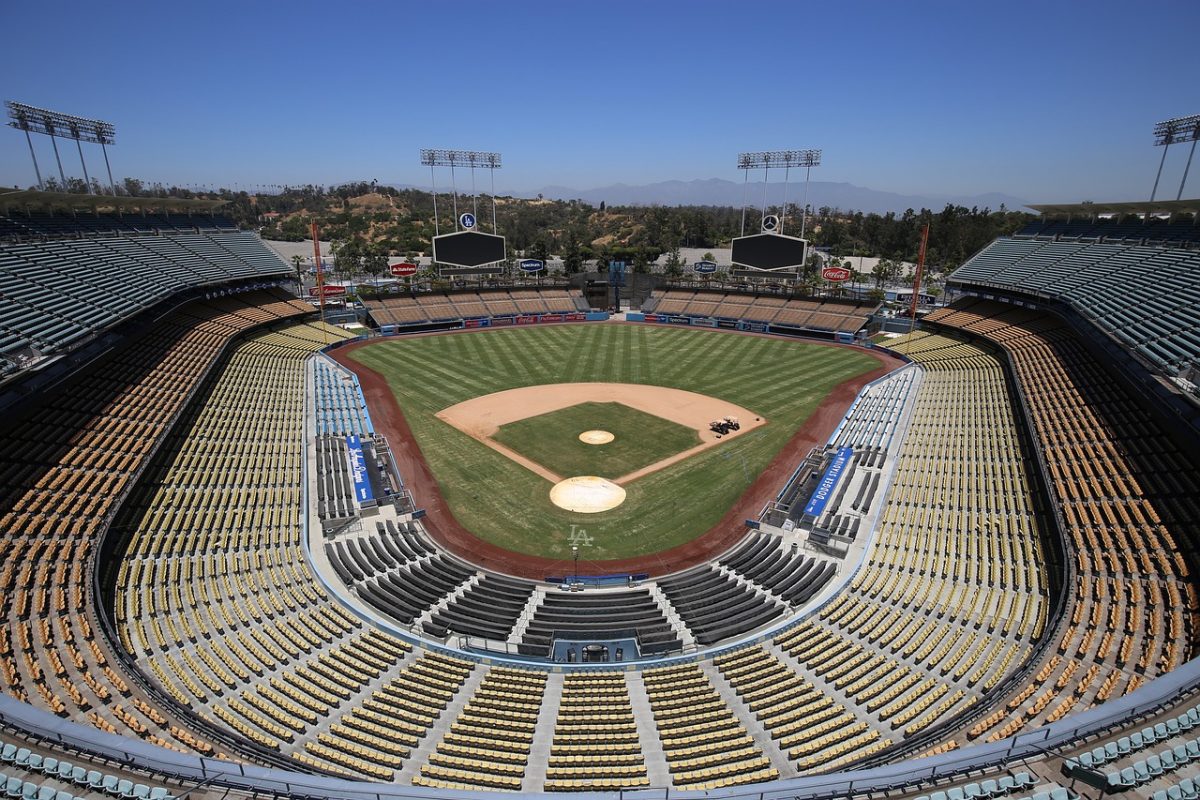 Ever had a massive stadium all to yourself? On non-game days, you can actually chill inside the upper deck of the Dodger Stadium LA which you can go for free. You can tour the place too and shop around their store. But the main attraction is just to sit in the quiet stadium and take in the serenity and beauty of it all.
Address: 1000 Vin Scully Ave, Los Angeles, CA 90012.
22. Step Inside the Infamous Bradbury Building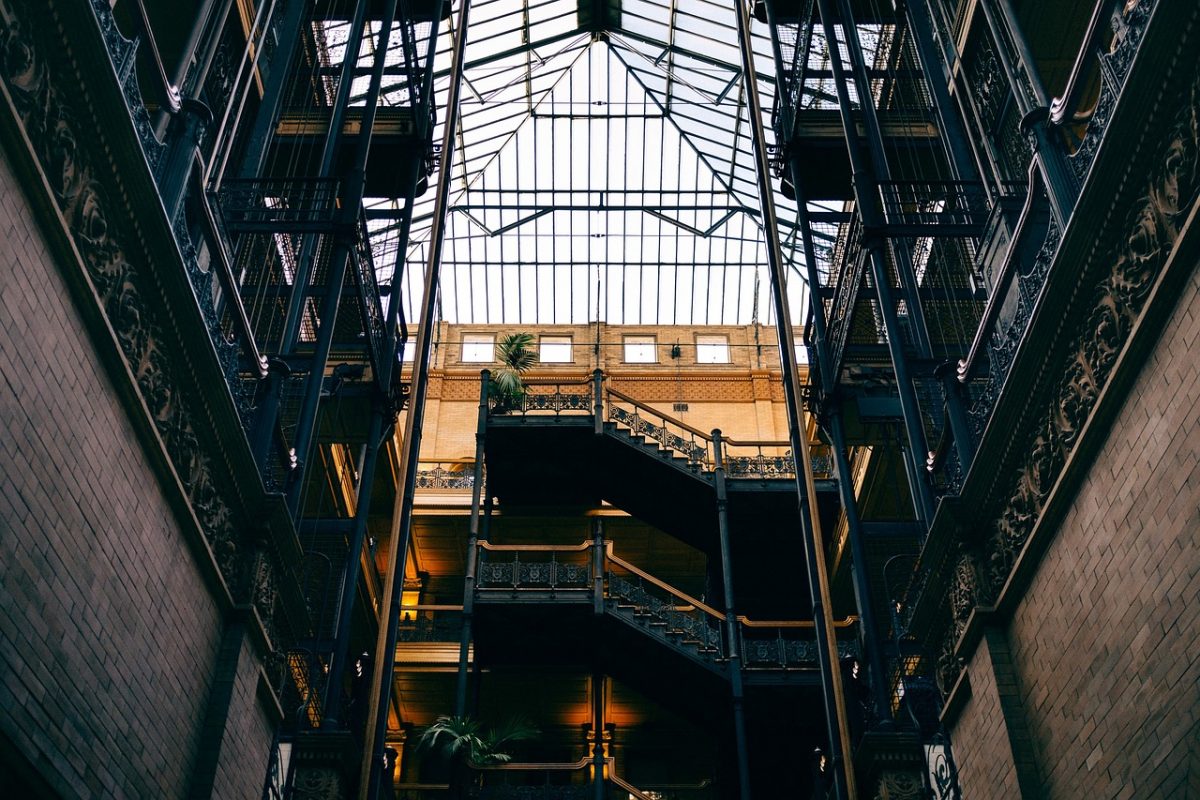 Looking for things to see in Los Angeles? If you were a fan of the 1982 Blade Runner movie then you'd recognize this building in a snap. The exterior of the Bradbury Building doesn't give many hints as to what you'll find inside. The ceiling is made of glass that when you step inside it's like you're bathed in light. Let's not forget the ironwork you'll find, the gorgeous Mexican tiles, and the marble steps.
It's free to enter (but limited to the first few floors only) so make sure to put this on your list of indoor activities you can do in LA.
Address: 304 S. Broadway, Los Angeles, CA 90013.
23. Feast Your Eyes on All the Cuisine at Grand Central Market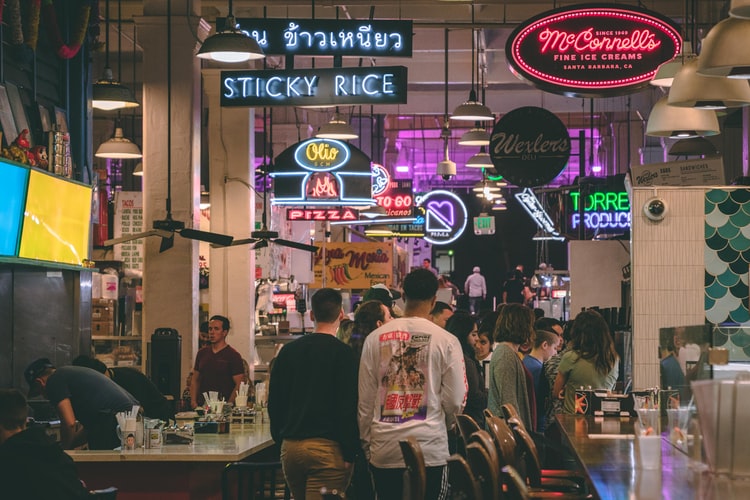 Where else can you find a place in LA that has all the different types of cuisine in one setting but at Grand Central Market? The place is always packed and for a very good reason. You'll have American, Chinese, Mexican, Thai food and many more. There are also coffee shops and snack bars if you want something light.
You'll obviously have to shell out some cash to buy food. But visit the Grand Central Market free events page on their website for some activities you can do while you're in the area without a cost.
Address: 317 S. Broadway, Los Angeles, CA 90013.
24. Check Out the Craft Beers at Angel City Brewery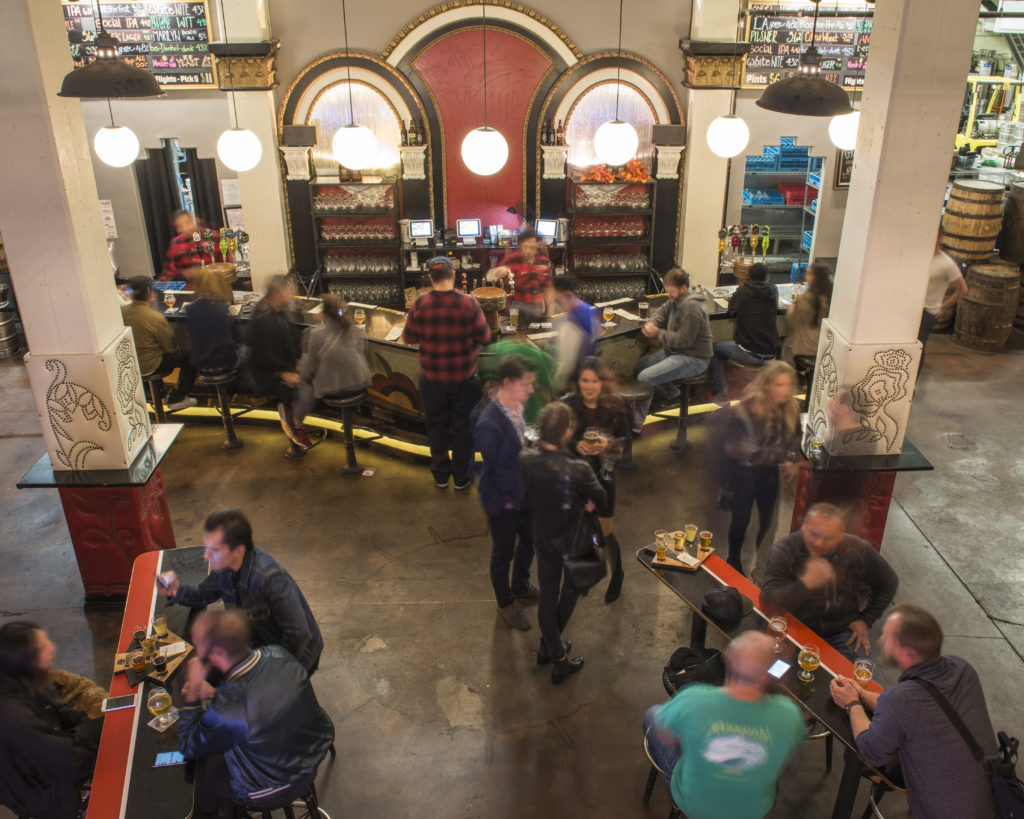 Ever wondered how beer is made? At Angel City Brewery, they do free brewery tours of their own craft beers. Get on the Angel City Brewery happy hour afterward. They have numerous beers presented so if you're a beer connoisseur, this is the place to be. One thing to take note of is that don't expect any free beers.
Address: 216 Alameda St., Los Angeles, CA 90012.
25. Get Your Groove On at Universal CityWalk

Universal CityWalk Hollywood is an outdoor shopping and dining strip. It's best visited at night when it's cooler and the signages are all lit up. The LA entertainment and nightlife in this area is alive so you can enter the clubs and party the night away.
Entrance to Universal CityWalk is free but clubs might require admission fees. Nevertheless, this makes a visit to the CityWalk and strolling around the place one of the free things to do in LA.
Address: 100 Universal City Plaza, Los Angeles, CA 91608.
26. Have A Fun-filled Educational Tour At the California Science Center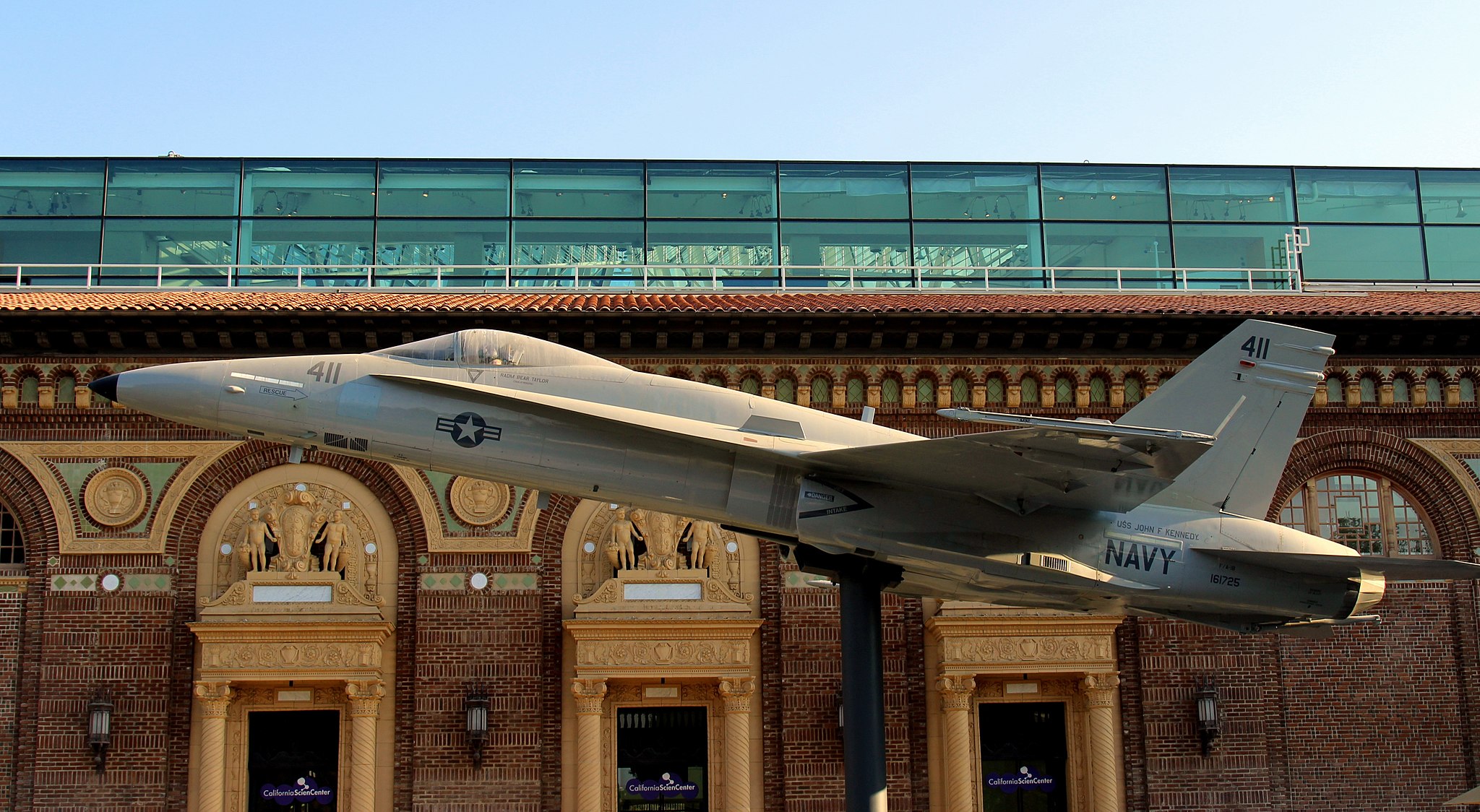 You'll never run out of places to visit in L.A. The California Science Center is the perfect example for couples and families to spend time exploring the majestic navy jet planes. So, dive deeper as you explore this science center science and technology. You'll never know what you'll find. The best part, this center has free general admission to its permanent galleries and exhibits.
Address: 700 Exposition Park Drive, Los Angeles, CA 90037.
27. Take a look At the Beautiful Art Pieces at The Broad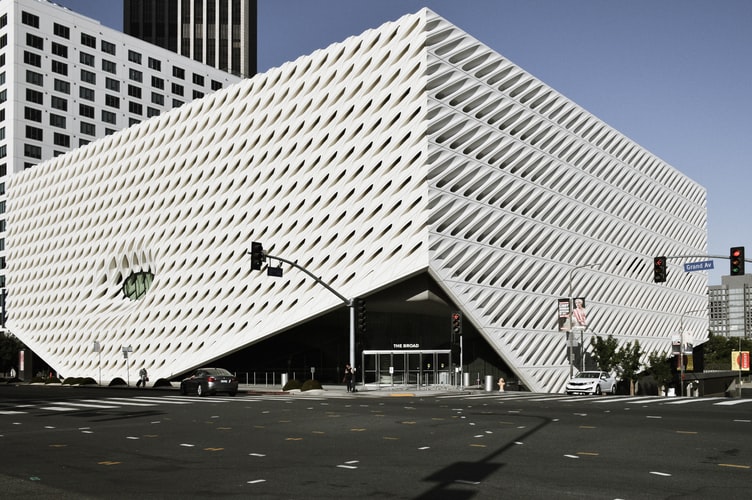 You'll never run out of art museums in LA. Visit The Broad if you're in for some art pieces by Andy Warhol, Kara Walker, Takashi Murakami, and many others. The museum offers free general admission and they're only given away on the first of each month on a timed schedule.
Address: 221 S. Grand Avenue, Los Angeles, CA 90012.
28. Breath In the Culture At El Pueblo de Los Angeles Historical Monument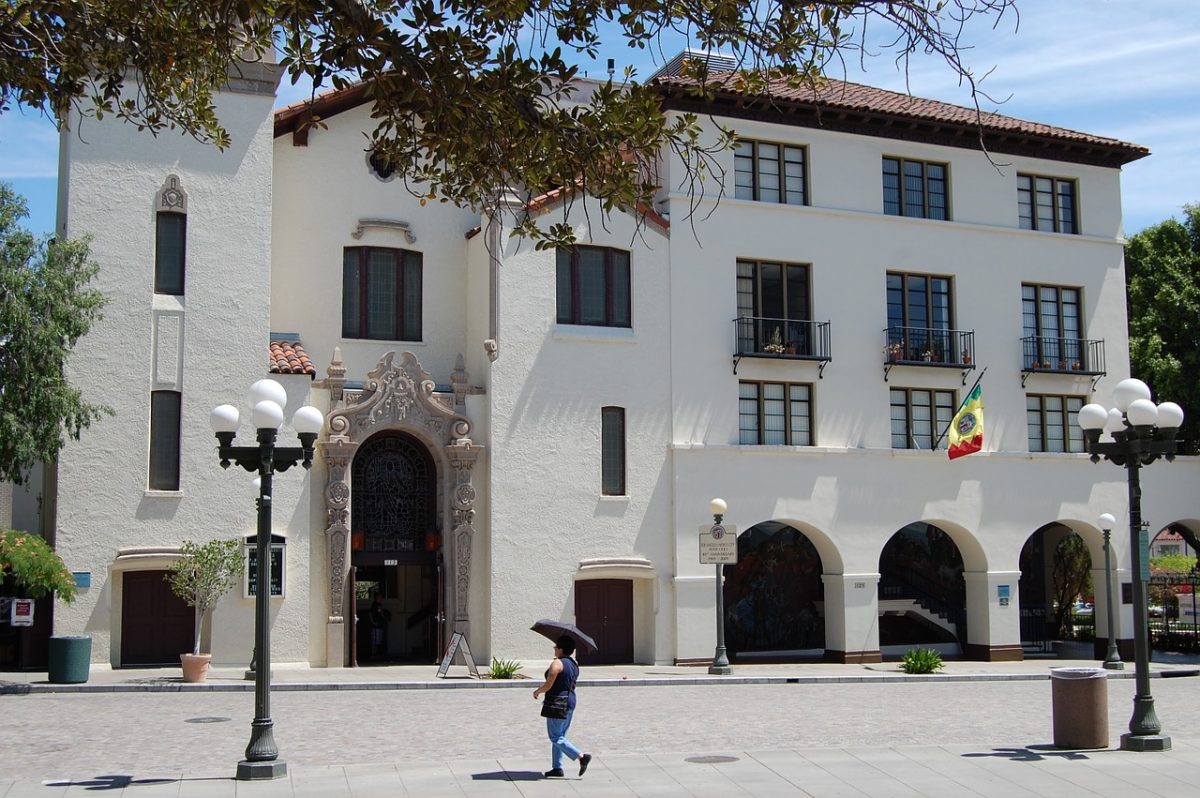 Right in the heart of downtown LA is El Pueblo de Los Angeles Historical Monument which you can visit for free. This place houses the Olvera Street marketplace and offers free exhibits and concerts. Be sure to visit their page to check out their upcoming events as cultural activities happen all year round.
Address: 125 Paseo de la Plaza Los Angeles, CA 90012.
29. Let Out Some Laughs As You Watch Comedy Shows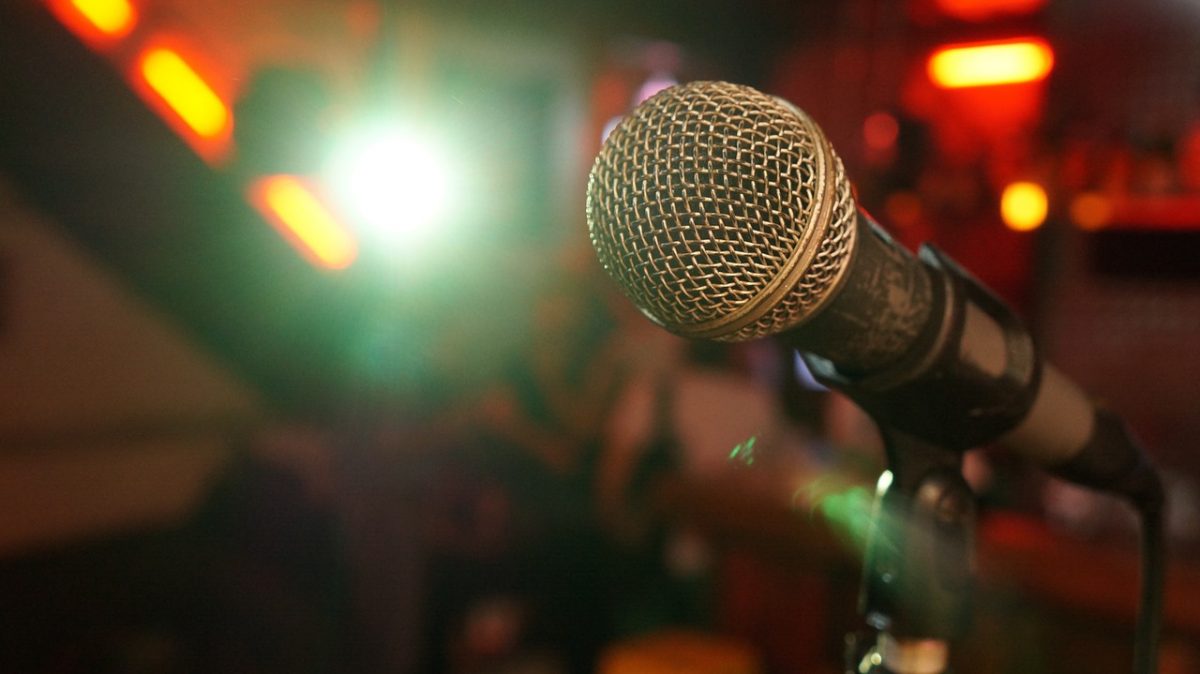 Here's a great idea to put on your indoor activities list: head to The Clubhouse for some of the finest comedy improvs. It's community-run and you can watch all their shows for free. You can also donate to help the showrunners and get them to perform more of their acts live.
Address: 1607 N. Vermont Ave.
30. Vibe with a Live Orchestra at the Hollywood Bowl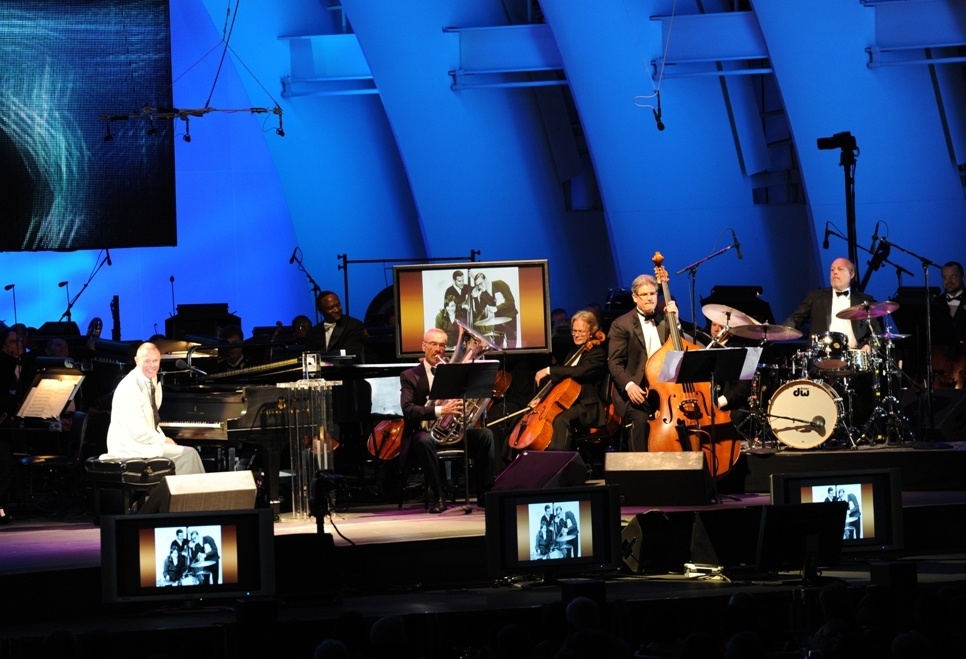 Looking for a chance to get free LA Philharmonic tickets to see them live? At the Hollywood Bowl, some morning rehearsals are open to the public so you can watch for free! Just call the place ahead to inquire (323 850 2000). Since it's an open amphitheater, be sure to wear appropriate attire.
Address:  2301 North Highland Avenue.
Takeaway
You never knew these were free things to do in LA, did you? There are a lot of fun things about what to do in Los Angeles and sights to see in this city that it's best to plan ahead. What's first on your list?