We already know of the precious beaches in Bali, but the Island of the Gods has more to that. It is an understatement to say that the place is a destination for beach lovers because truth is, it is not just for those who want to flaunt their curves in a bikini. There are a lot more things to do in Bali, all you need is to be creative.
To help you kickstart your ultimate escapade, we'll be listing the best and unique adventures you can try when you're in Bali.
How To Go To Bali?
Getting to Bali is very convenient nowadays through Ngurah Rai International Airport located in Denpasar, the capital city of Bali. Flights from international cities regularly come in and out of Ngurah Rai. But if there's no direct flight going to Bali from your city, you can opt to have a connecting flight going to Indonesian airports then to Bali.
Ngurah Rai is also well connected with other airports in major cities within Indonesia. From the airport, you can easily find a taxi going to your destination.
Best Time To Visit Bali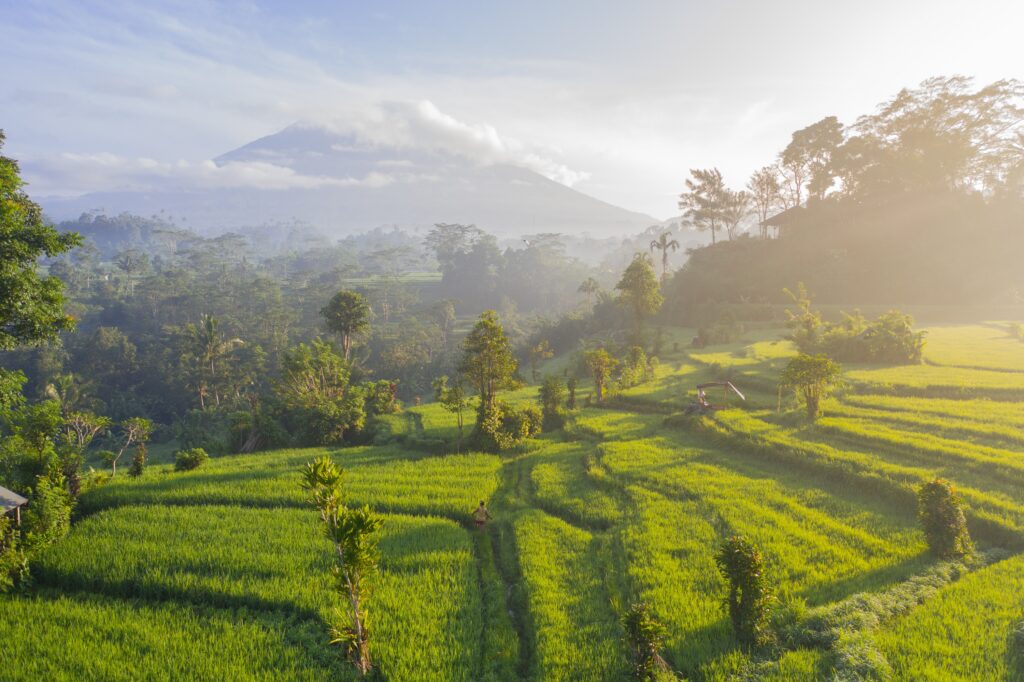 Bali is a good destination all year round. But before you book everything, you need to consider first the things you want to do on the island.
From April to October, the weather in Bali is generally dry. It provides warm temperatures with less rain and humidity that make it a perfect time for outdoor adventure. However, these months are also the island's peak season for tourism. There is a sudden spike in room rates and other accommodations during these times due to the surging demands. To save you from overspending, book all you need a month or two ahead.
On the other hand, November through March are Bali's shoulder seasons. During these months the island has fewer visitors and great hotel deals come pouring in. The downside is, Bali gets a lot of rain at this time of the year. If you want to bargain on that, mosquitos might change your mind.
Best Things To Do in Bali
1. Pay Respect to Ulun Danu Beratan Temple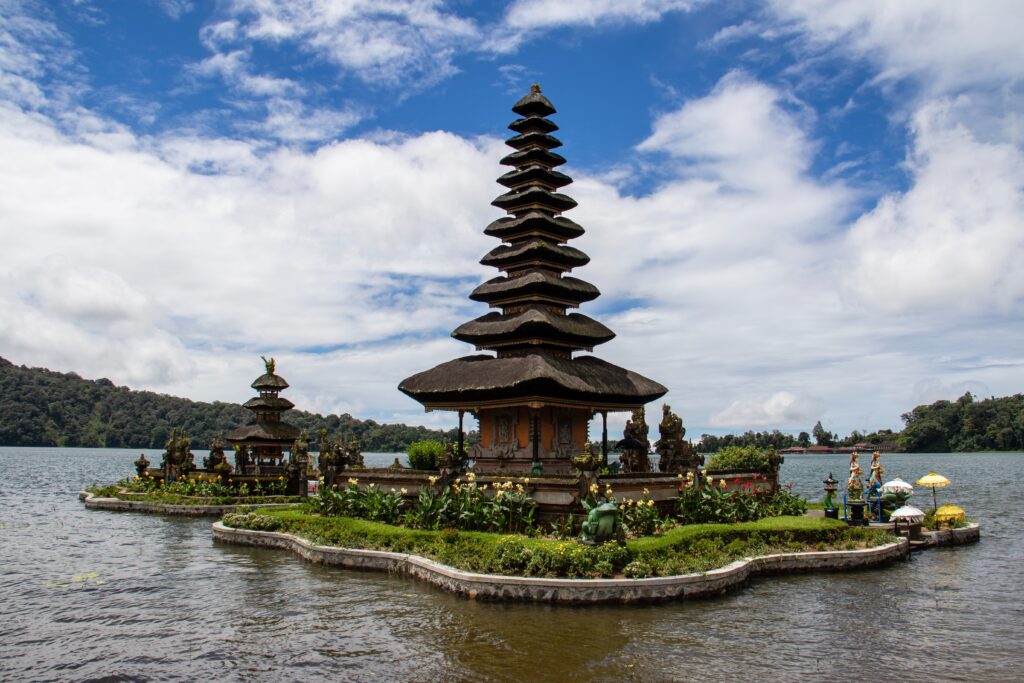 Bali is a multi-religious island with Hinduism as the predominant religion that makes up 90% of the population. No wonder the island has a lot of astonishing and historic temples that attract millions of visitors yearly. Temples such as the Uluwatu, Besakih, Taman Ayun, and Gunung Kawi were equally beautiful but there's one particular religious site you shouldn't miss to visit. That is the Ulun Danu Beratan Temple.
Ulun Danu Beratan is a standout from the rest of Balinese temples. Also known as the floating temple, this Hindu temple is located in Lake Bratan. More than a tourist attraction, it serves a venue for major Balinese religious traditions like offering ceremonies.
The temple features an 11-story wooden pagoda as the main shrine. Aside from understanding the Hindu religion, there are a handful of other activities you can try when you're in Ulun Danu Beratan. Once you are on the ground, you can walk around to explore the hidden beauty of the place. Swan paddle boats are also popular here as well as fishing along the lake's edge.
Friendly Reminder: It is essential to know that although Ulun Danu Beratan Temple is open for tourists, it remains a sacred place for Balinese. So when you visit the place, be sure to be sensitive and respect the locals' religious beliefs no matter how it differs from yours.
2. Bath in The Diamond Beach in Bali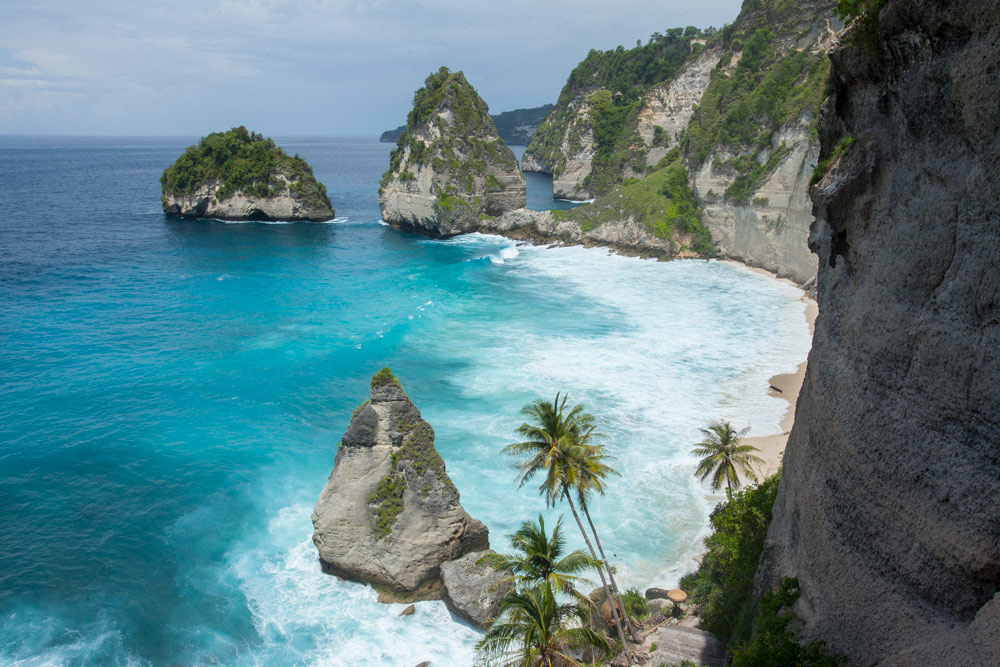 Your Balinese escapade wouldn't be complete without exploring the island's paradise-like beaches. A walk on the fine white sand beaches or a dip on the crystal-clear ocean waters are among the staple things to do in Bali.
The Diamond Beach in the village Pejukutan is the one to beat among the beaches in Bali. It boasts of powder white sand with turquoise colored water, surrounded by verdant cliffs. From the top, it has a breathtaking view you only see on postcards. The combined elements of waves meeting the shore, the palm trees, and the limestones on the coast create a one of a kind destination anyone would dream.
Other than sightseeing and swimming, there are no other things you can do in The Diamond Beach but for a good reason. The beach wasn't open to the public until 2018 that's why there are only a few establishments in the area. So if you are looking for a serene and intimate experience, then the Diamond Beach is the place for you.
Friendly Reminder: To enjoy your visit to Diamond Beach, you should go during low tide. On high tide, the ocean covers the coast and the waves are often too dangerous. Since this is a relatively unknown spot, getting help is hard in case of emergencies.
3. Enjoy The Sunrise in Munduk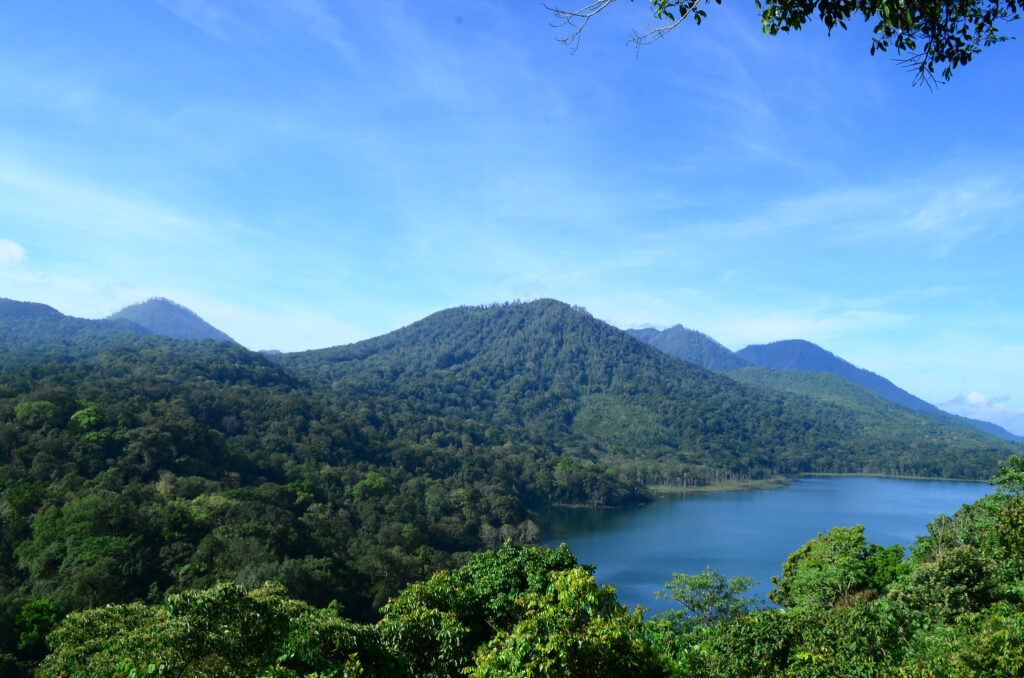 Sunset experience is too common nowadays. Indeed it is romantic, but its melancholic vibe is emotionally tiresome at times. If you want to break away from the bandwagon, you should try sunrise watching instead. Whether you are a morning person or not, this is among the things to do in Bali you shouldn't miss.
You ask where to go? Munduk is the place to be. Located in higher up north of Bali, it is a prime spot for watching the sunrise. To get to the highlight, you'd need to trek through the forested hills and hidden villages. Along the way, you'll be rewarded by the beauty of rice terraces and coffee plantations.
The climate up here is cooler as compared to the humid weather prevalent in most parts of Bali. Often overlooked by tourists, Munduk is a perfect place to relax and explore the precious countryside of Bali all at once.
4. Explore the Ubud Monkey Forest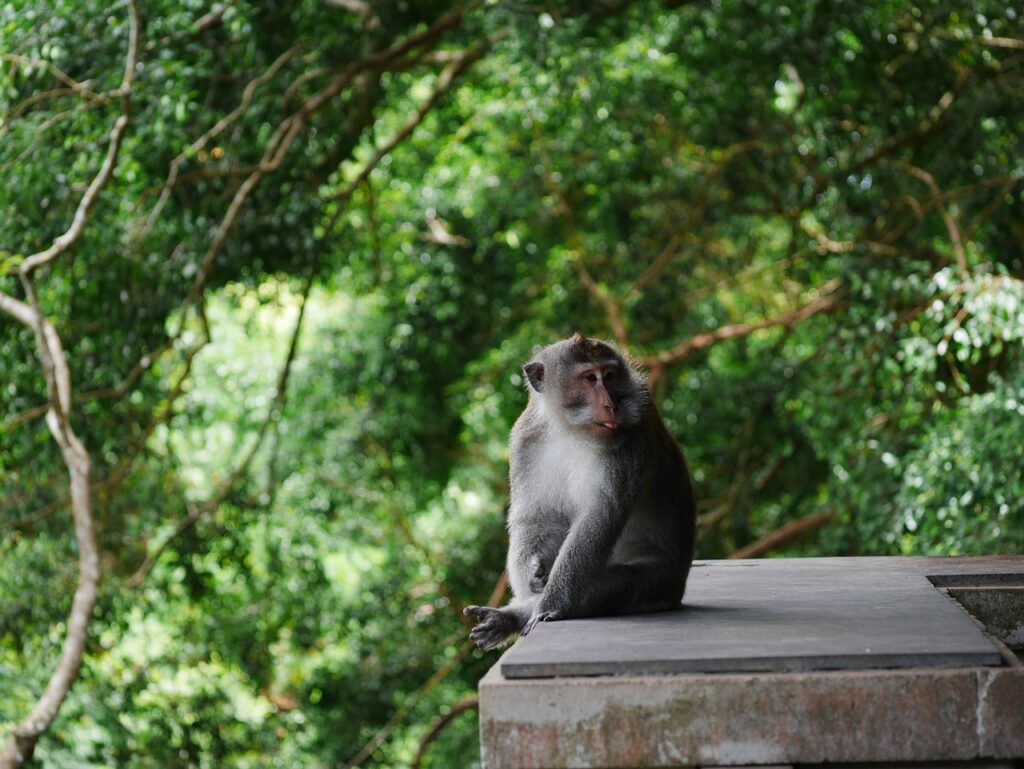 Monkeys are sacred in the Hindu culture. It is one of the most celebrated figures of Hinduism that depicts daring feats, strength, and loyalty. As a way of paying respect to them, Hindus designate sites that serve as sanctuaries for monkeys.
The Monkey Forest in Ubod is the biggest monkey sanctuary in Indonesia. Around 800 monkeys, which are mostly Balinese long-tailed Monkeys, roam-free in the sanctuary. When you're here, you can play along with them while taking a walk in the mossy forest. The Balinese monkeys are not aggressive by nature so you are safe here.
Aside from monkey spotting, you can also discover more about Hinduism in Ubud. You can visit Hindu temples in the area, cross tranquil rivers, and explore the stunning forested area.
Friendly Reminder: Monkeys can be very cheeky and may try to grab your things at times. When this happens, be sure to keep calm so you won't agitate them. You can also drop some food when someone approach and slowly walk away.
5. Gaze the Awe-inspiring Sekumpul Waterfalls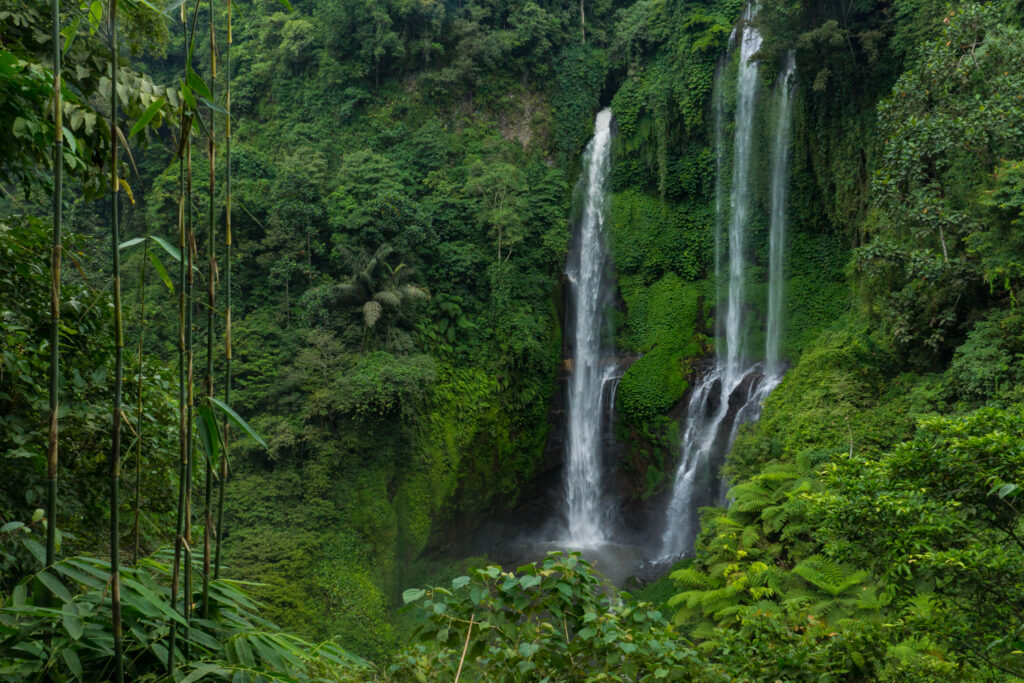 Visiting the Sekumpul Waterfalls is an unmistakable thing to do in Bali. It is often regarded as the most beautiful waterfall in the area. But like any other treasure, Sekumpul Waterfalls is buried deeply in the forests. It would take approximately 45-minute hike just to get there.
On your way, you can hear the roaring water from hundreds of meters. Once the waterfall reveals, you will be surprised by the enormous sight that Sekumpul holds. What seems to be a lost world, the waterfall is surrounded by lush and green forest. The large falls give a prehistoric vibe to the area.
Getting to Sekumpul Waterfall is the most challenging part of the adventure. It would take at least 2 hours drive if you are coming from Kuta or Lovina. But if you are further away, you can opt to hire a driver instead of taking a ride on your own.
Friendly Reminder: If you are not confident about your navigational skills, you can hire a guide. Just be mindful of the registration points telling you that you can only visit the area through guided tours. These are lures to overcharge you.
6. Hike The Rough Mount Agung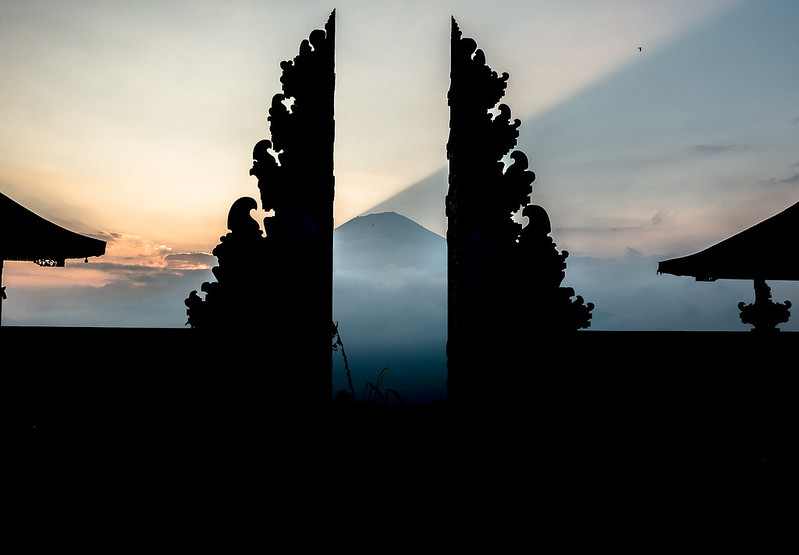 Mount Agung is the highest point in Bali, no wonder it is one of the sought after hikes for both professionals and amateurs. It is an active volcano in the Northeast of the island that plays a spiritual significance for Balinese. In its slope lies the mother temple of Besakih, the Pasar Agung Temple. This serves as the starting point of the hike toward the volcano.
Trekking Mount Agung is demanding and would usually take 6-7 hours. While it is a destination for many adventure seekers in Bali, the hike is far from easy. For those who already experience the hike, they describe is as strenuous that requires a high level of fitness matched with a pair of sturdy hiking boots.
But all the pain pays off, they say. Once you overcome the challenging trail, you'll be welcomed by the great views from the mountain peak.  The multi-colored sky and the overlooking view of Mt Rinjani on the nearby island of Lombok are some of the things that dazzle the visitors.
7. Indulge in Balinese Cuisine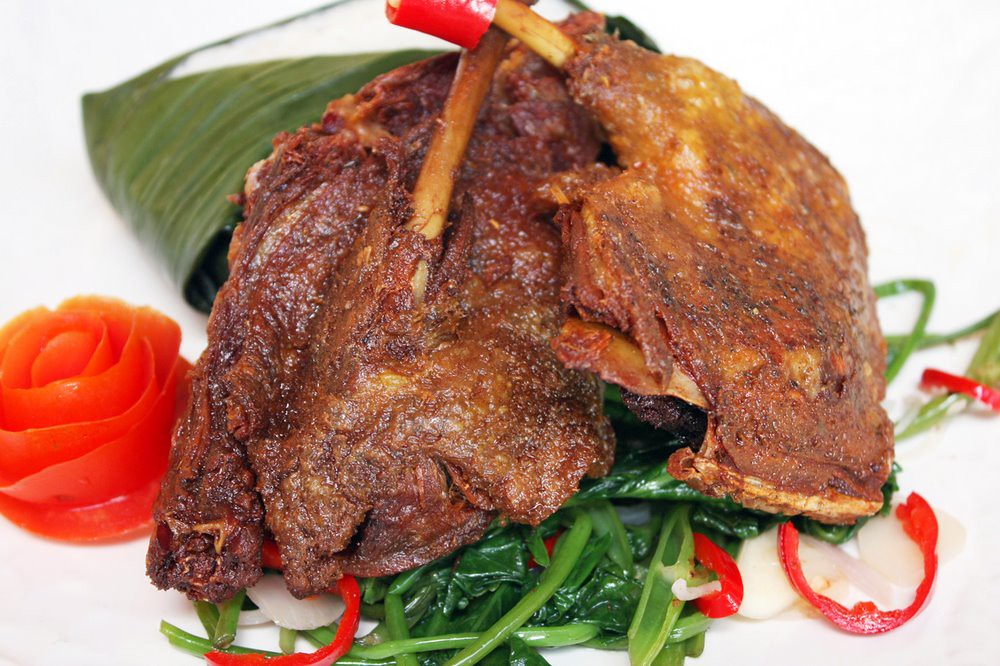 You wouldn't get to know a place fully without trying its food. If you are looking for an exotic food adventure, you can never go wrong with Balinese cuisine. As a place that has a pristine environment and rich natural resources, Bali boasts of a culinary cocktail of fresh ingredients. Every Balinese recipe is filled with complex flavors and aromatic spices that add a kick to your taste buds.
Of the many dishes to try on the island, Bebek Betuto is the one you shouldn't miss. It is a Balinese dish of steamed or roasted chicken stuffed with spices. You can opt for a spicier version by adding chili paste made from raw onion slices, red chili peppers, and coconut oil. Bebek Betuto is a perfect pair with rice.
For the dessert, Pisang Goreng is an all-time favorite among locals. It is made out of deep-fried coated bananas that come with caramelized sauce. This desert has crunch from the outside and a little bit of sweetness on the inside. Pisang Goreng can also be eaten as a snack.
8. Witness The Kecak Fire Dance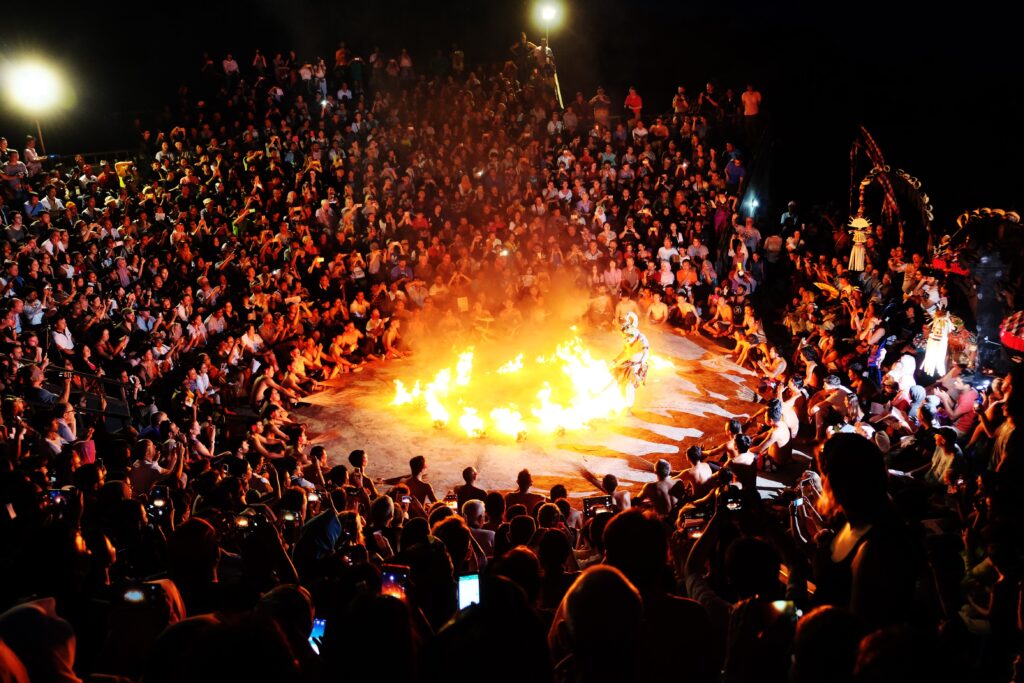 Among the things to do in Bali is to witness the Island's version of a theatrical performance. The Kecak Fire Dance on a cliff-top amphitheater at Uluwatu Temple is the most common. The performance features a group of men dancing in an almost hypnotic rhythm. The play is based on the famous epic Hindu story of the Ramayana. Its plot revolves around the abduction of Sita, wife of Rama, and the story of how she was saved by her husband and their allies from a demon.
The play usually takes place in the afternoon until dusk. As the sky darkens, the story builds to climax and reveals more about the epic. With brightly colored costumes and lots of drama, it is undoubtedly a fun experience to watch a play like Kecak.
9. Get A Balinese Massage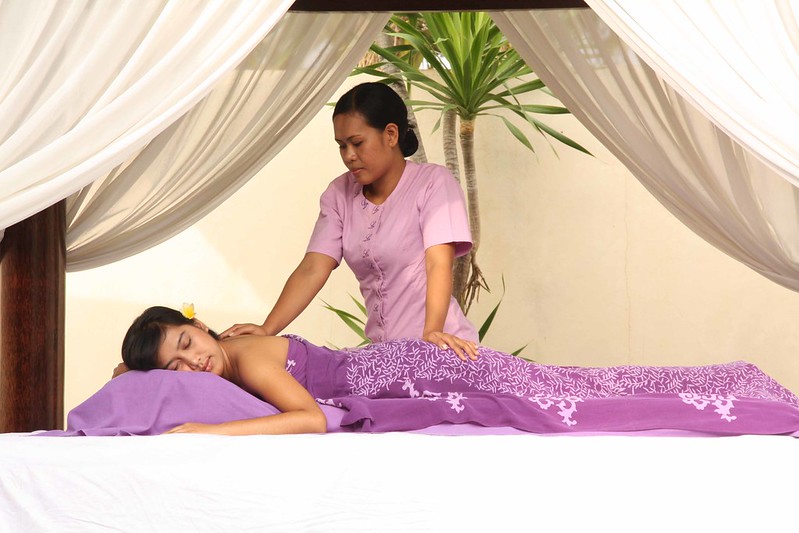 After a day of strenuous adventures, there no best thing to do than to get a massage — Balinese massage to be precise. This type of massage is effective to soothe damaged tissues and relieve overworked muscles.
It uses a combination of gentle stretches, acupressure, and reflexology to normalize the blood and oxygen flow in the body. Aromatherapy is also a key element of Balinese massage. The soothing essential oils do not only make every stroke free of friction, but it also helps in calming your thoughts.
Massages in Bali is very affordable. For as low as $5, you can get a full-body massage while relaxing on the couch.
10. Spend Time With Locals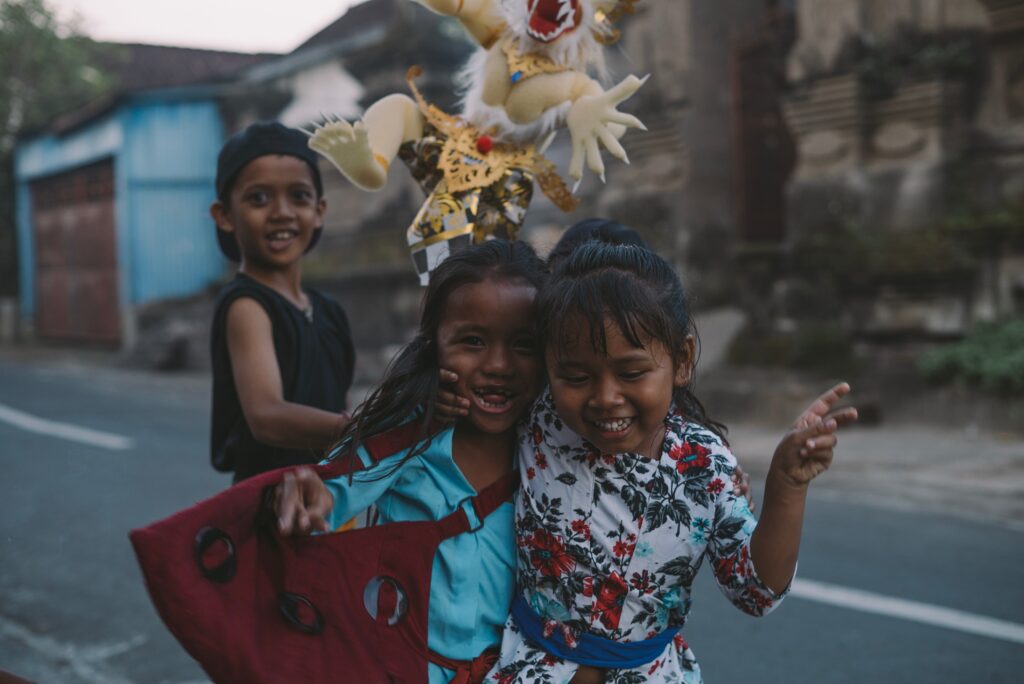 Balinese people are known to be very welcoming and warm with visitors. When you're on the Island you'll be greeted with smiles by the locals passing by. From children to elders, they all have warm hearts ready to share with you.
Getting to know the locals is one of the best things to do in Bali or any foreign place in general. It is the human connection that makes every adventure more memorable. You have these friendly people around you, all you need to do is to step forward and engage with them.
Get The Basics Done
Bali is a place of endless possibilities with the fun and worthwhile adventures it offers. From mountaineering, temple visits to trying exquisite cuisine, you'll truly never run out of things to do in Bali. But like in any other travel adventures, there are a lot of things to consider like the weather conditions and your hotel accommodation.
So before you start with your backpacking checklist, be sure to get all the basics done first.