India is a place where you can experience the best and the worst. It has verdant landscapes, beautiful temples, interesting cuisine, and charismatic people. But as much as the bliss that it provides, travel to India can also be overwhelming especially to first-time visitors. Crowded streets, deafening horns, and a smell that is close to awful are some of the things you have to endure.
It's not a new thing to have a bad experience when traveling abroad. Every country has its ugly spots and chances are you'll stumble with them when you visit. For India, however, these unpleasant aspects seem to outweigh the great things about the country. Questions about safety, sanitation, and gender sensitivity create a stigma about travel to Indiaーa thing that is too much to handle for some travelers.
Travel to India is not a bad idea at all. Yes, it has its downsides, but the country also got so many cool things to offer. It has a rich culture and great stories that the world deserves to know. In this article, we list down the great things that will make you want to travel to India. But we want to be honest with you too. That's why we are also mentioning the ugly things you can expect when you visit the country and provide you tips on how to handle them.
Great Things About India
1. Fun and Colorful Festivities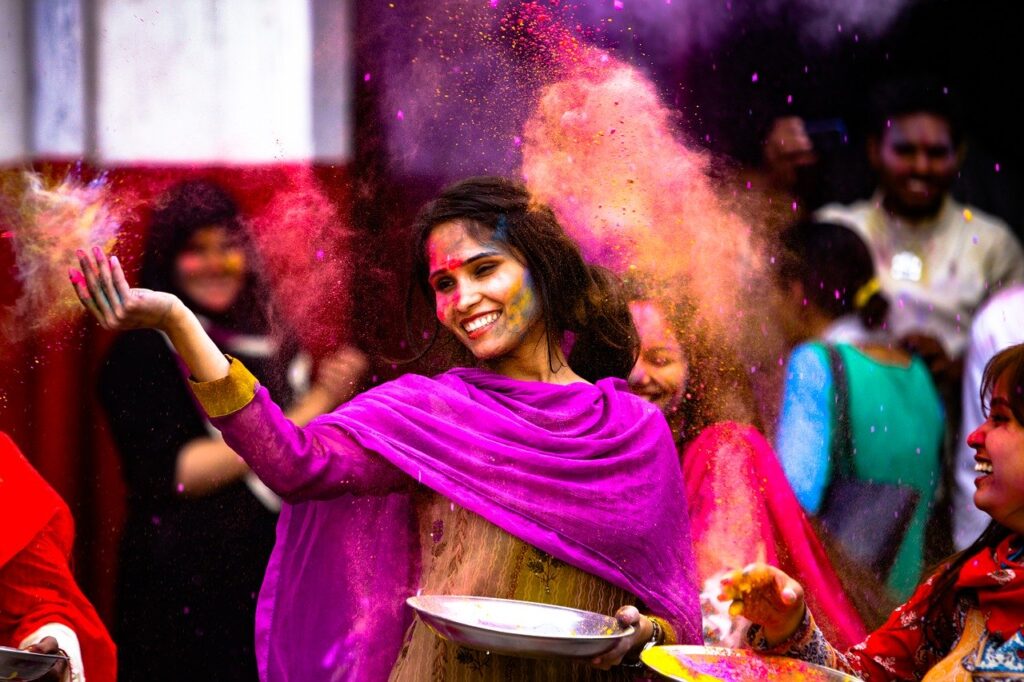 India is a land of festivals and celebrations. As a spiritual nation, India celebrates hundreds of festivals each year. Most of which revolve around the country's main religion, Hinduism. 
Holi is among the most celebrated festivals in India, taking place a day after the first full moon in March. Also known as Festival of Colors, it is famed for throwing colored powder and squirting of water guns among participants. But for locals, the celebration holds a deeper meaning like defying evil and propagating goodness. In some parts of India, celebrating Holi signifies giving thanks for an abundant harvest season.
Joining a celebration when you travel to India is the best way to get acquainted with the culture and the people. Dancing on the street will make you realize how fun Indian people are.
2. Delicious, Spicy Food to Try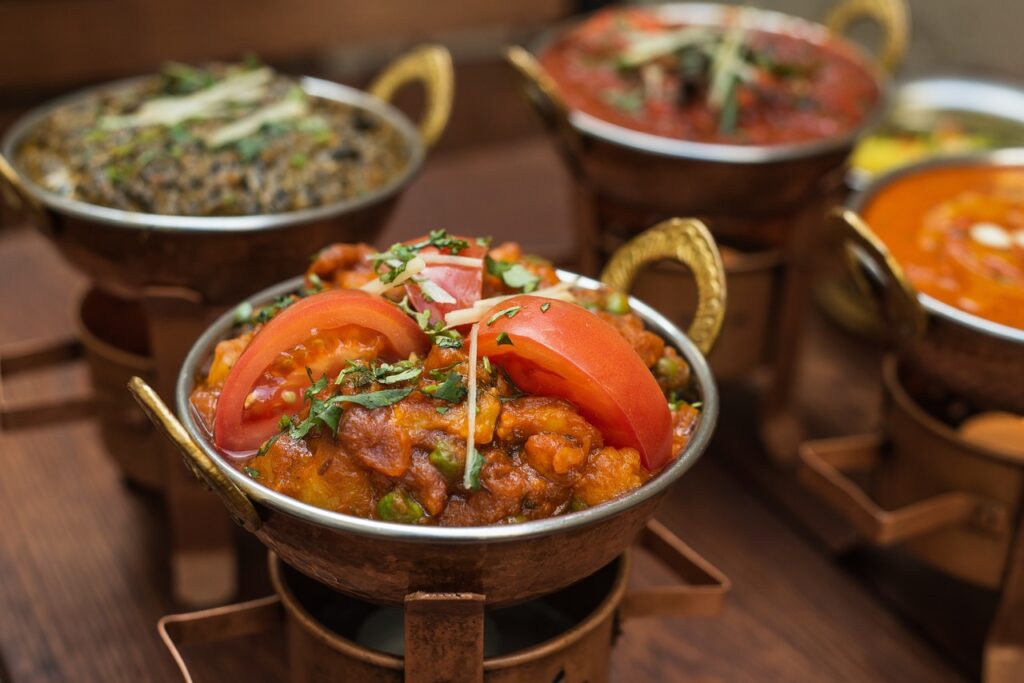 India is a land of festivals that makes it a land of endless feasts as well. The country has a rich cuisine bursting with herbs and spices. For some people, Indian dishes are too much to take but if you are into food adventure, they are all worth a try.
Finding where to eat in India is not hard because there's food in every corner. They got a lot of tasty street food waiting for you on the side of the roads. For heavy meals, you can try Khichdi, biryani, daal, or curries. If you worry that these foods are too spicy, you can have Indian yogurt drinks to quench your burning tongue.
3. Beautiful Temples To Find Inner Peace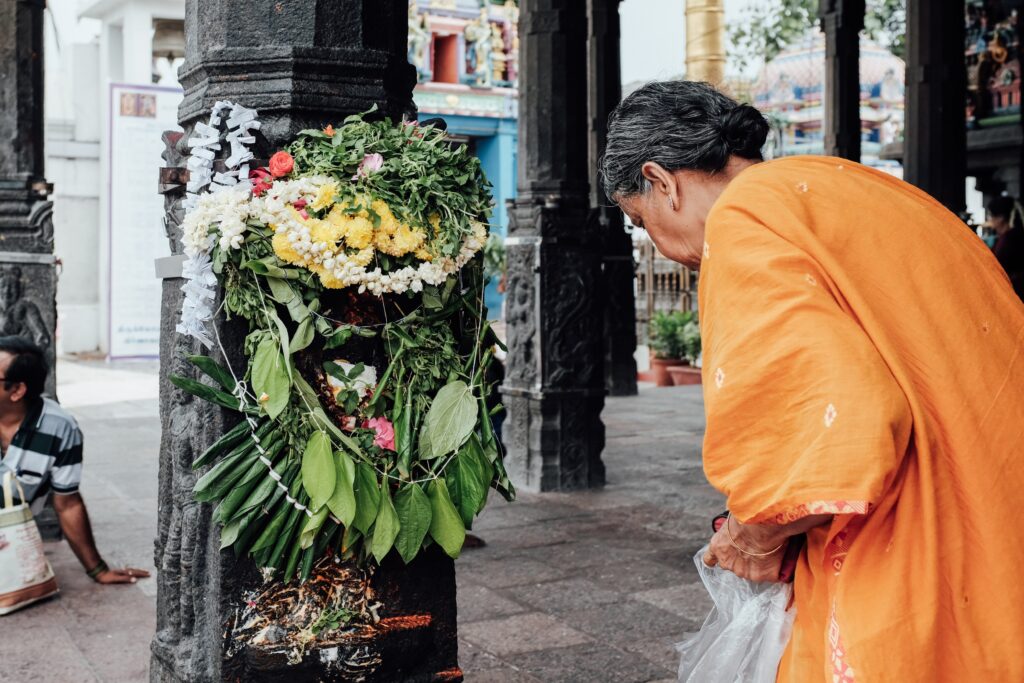 Being one of the oldest civilizations in the world, India is home to many beautiful and expensive temples. Most of them were built 1000 years ago as a show of devotion to the supreme Gods of Hindus. These temples are famous for their elaborate architecture and rich history. Today, some of them are considered as World Heritage and serve as important cultural gems for India.
There are several types of temples in India. Jyotirlinga Temples, for instance, are only for the worshippers of Shiva while Shakti Peetha is a significant shrine for Shakti devotees. Visiting temples in India is a great way to understand the faith and spirituality of Indian people.
4. Great Places To Shop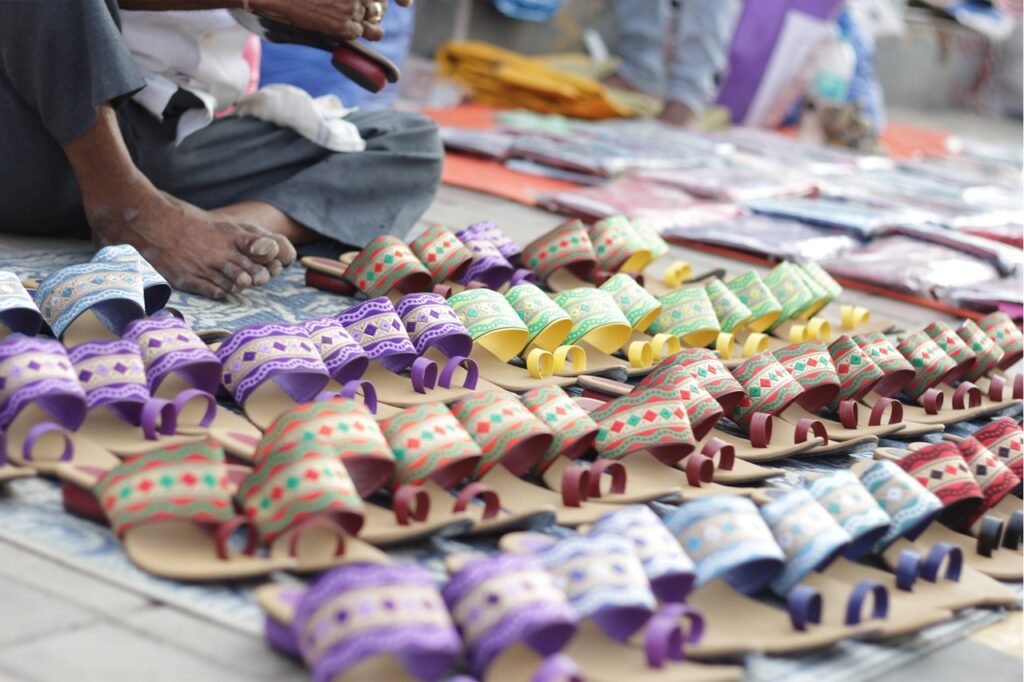 Street market is a serious thing in India. It is a perfect blend of traditional and modern products one would look for. Unlike the stuffy malls and department stores, street markets in India have unique offerings that range from textiles, handicrafts, jewelry, and even the arts. What makes it even greater is that they offer products at a much lower price. However, thrift shopping in India won't be as easy as you think.
When you shop in Indian street markets, you'd need to know how to haggle. Believe it or not, some vendors quote prices twice as much as the original or even more. Indians are naturally born business-minded and for tourists, that's where the art of bargaining comes in. Always think that you can get the product half of its price, so start by offering half of what they say. If they cave in, lucky for you!
5. Perfect Place for Haircut and Pampering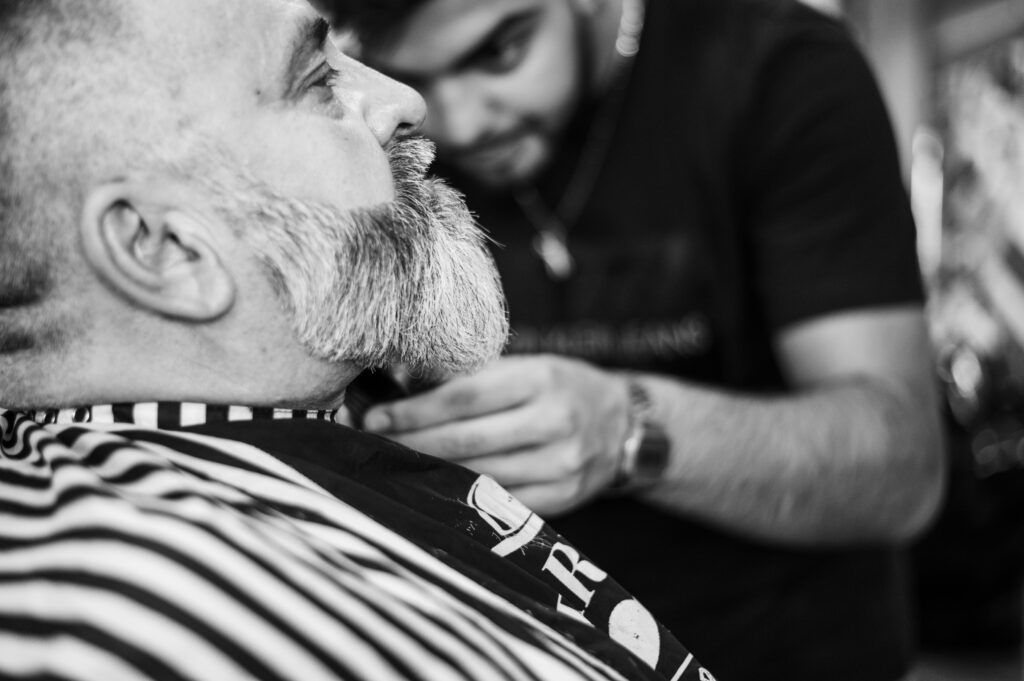 If you want to achieve a makeover while on travel, India is not a bad place for it. In fact, Indians are vain and are crazy about beauty and wellness. There's no other place you can get the perfect haircut you've been dreaming of other than Indian salons. Not to exaggerate but they got all the haircut styles mastered like how you see them in magazines.
Nowadays, the salon phenomenon in India has taken a dramatic makeover and raised the bar higher for grooming and pampering. Unisex salons are becoming a thing in India to provide beauty services for all genders. From basic haircuts and facials, they now provide celebrity-like beauty treatments as well as therapies and consultations.
6. Friendly Children and Women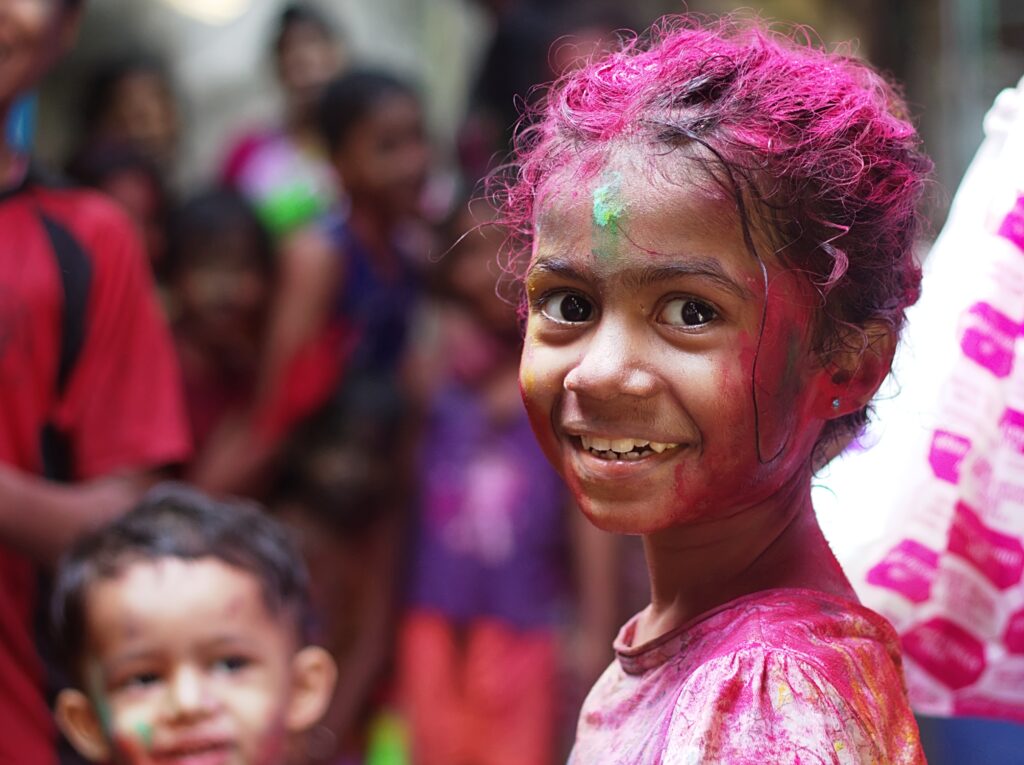 Children running down the streets are commonplace in India. The good thing is, they are friendly and are always smiling. Unlike other Asian kids, they are not shy and before you know it, they are all over you. These kids also love to be photographed. In small villages in India, some kids would even come up to you and ask for a photo.
Like children, women in India are friendly too. They are fluent in English so hitting a conversation won't be much of a problem. However, if you want to take some photographs of them, politely ask for their permission and don't stick your camera on their faces without a word.
7. Respect For Animals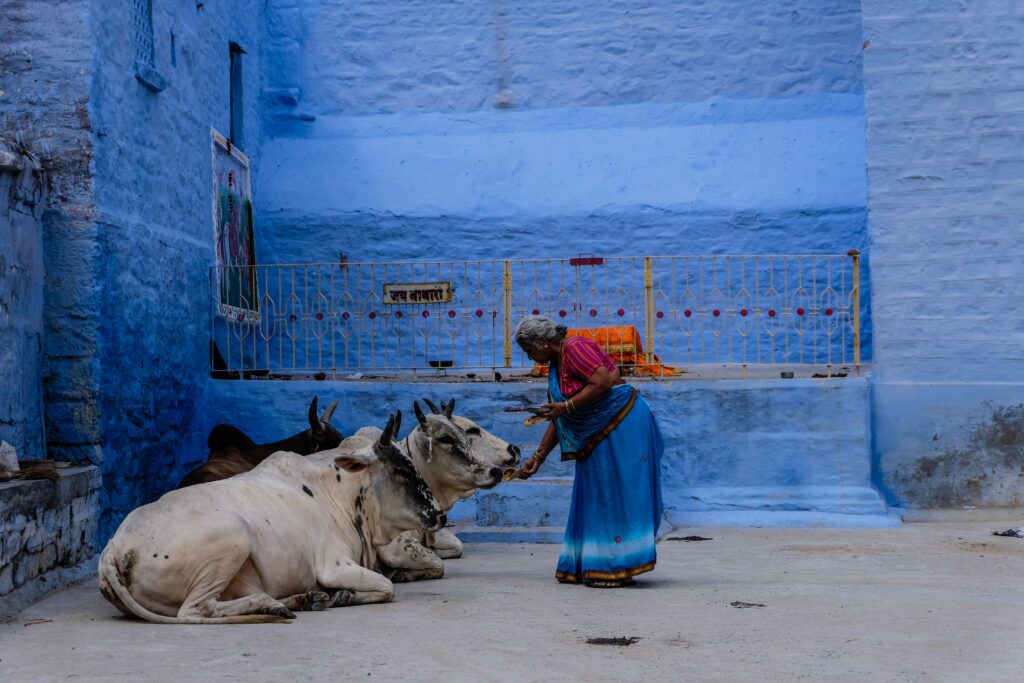 Hindus see cows, monkeys, and rats as sacred beings. That's why when you travel to India, you'll see them wander off the streets even in cities. In Hindu culture, a cow symbolizes life that needs protection. Hindus link monkeys to Hanuman — a god that looks like a monkey; while rats are associated with Lord Ganesha, the god of beginnings.
There are some temples in India dedicated as sanctuary for these sacred animals. Karni Mata Temple in Bikaner, Rajasthan is a famous rat sanctuary. Although there are some concerns about sanitation and health safety, many are still visiting the temple. A visit to this place will make you see India's unusual devotion and love for lives.
8. Incredible Wildlife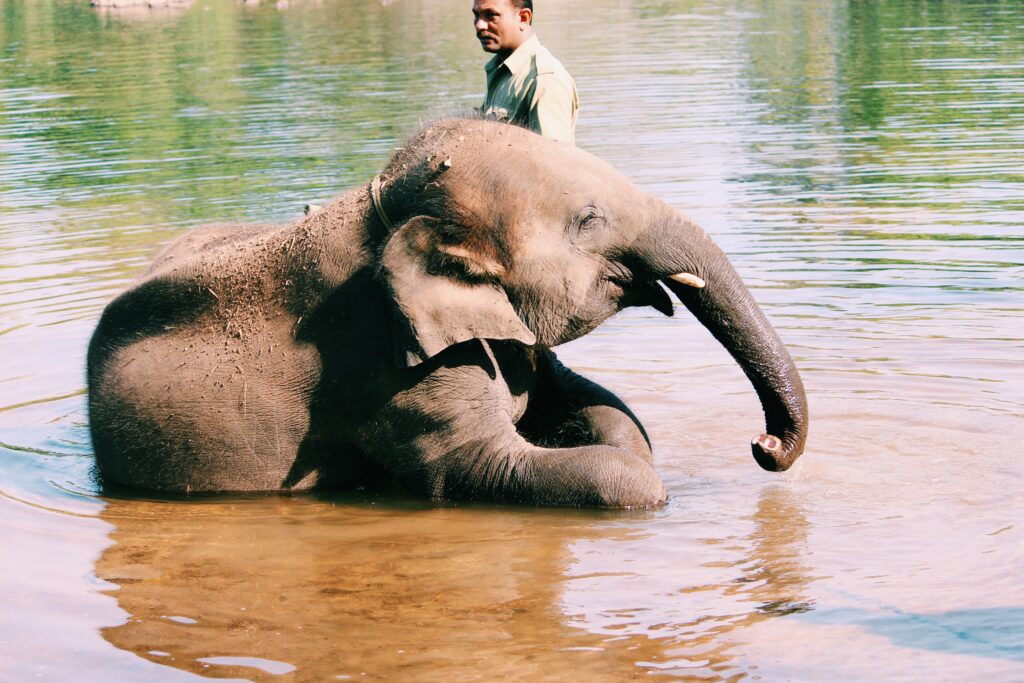 India has a rich wildlife. It is home to some rare and critical species like elephants, bears, and rhinoceros. But of all these animals, cats seem to garner more attention in the country. It has the Bengal and Indochinese Tigers, Asiatic lions, as well as Snow and Clouded leopards. When you visit India, it wouldn't be so hard to spot them as long as you know where to head to.
There are several national parks in India where you can spot these big mammals. If you fascinated with tigers, then the national parks of Bandhavgarh, Ranthambore, and Satpura are the best choices for you. For those interested in elephants and rhinos, you can head off to Kaziranga or Orang National Park.
9. Paradise-like Beaches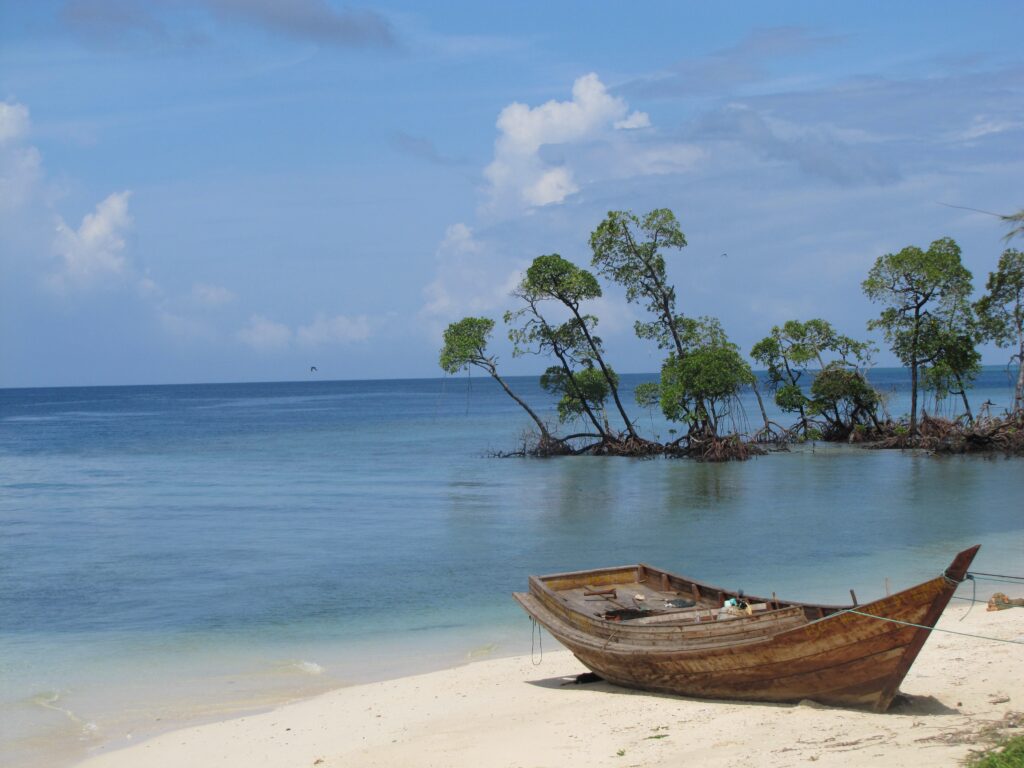 When we think of a beach adventure in India, Goa is what first comes to mind. It has a long stretch of golden shoreline that offers endless fun possibilities to visitors. However, it is not the only sandy retreat in India that deserves your attention.
Other beaches in India are equally beautiful and worth a visit. Havelock Islands is one place in India that perfectly defines paradise. Far from the city, it has swaying palms, turquoise waters, and fine sands. It provides visitors with up-close marine life experiences that highlight the beauty of India's natural wonders.
10. Unity In Diversity
India is a perfect example of the phrase "Unity in Diversity". When you travel to India, you'll realize that every city is different. The country is a culmination of different religions, beliefs, and customs. It is where Hindus, Muslims, and Christians live in peace.
Going around India will make you see the beauty of diversity. Despite their differences, you'll see them celebrate religious festivals and rites with great enthusiasm and respect.
Ugly Things To Know Before You Travel To India
1. Garbage Are Everywhere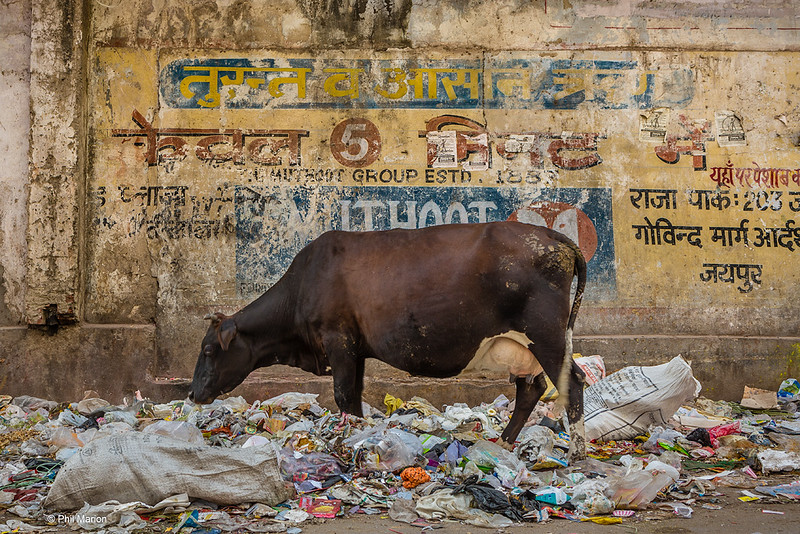 India honestly has a huge problem with garbage. Well, every country has but in India, you can see piles of piles of garbage in every corner of the street. Some locals grew complacent with it, some even think that dumping their trash everywhere is okay. But for a tourist, it can be hard to bear.
Let's talk about numbers so you would understand how big the waste management problem is in India. In 2019, a report said that 62 million tonnes of garbage is being generated each year out of the 7,935 towns and cities in India. Of the 62 million tonnes only 43 million is collected, leaving the remaining 19 million elsewhere. Bangalore, the Silicon Valley of India, is not an exception to this problem despite being a major economic zone. Within the outskirts of the city, it's hard not to notice the garbage dumps on the road-side and the cows feasting on them.
2. Men Peeing Everywhere
Imagine walking in a street and all of a sudden you see some random guy peeing on a corner. Wouldn't it bug you? Again, this is also happening in other parts of the world, but not as frequent as it would in India. Public toilets are lacking in most places in the country, that's why most people are left with no choice during the call of nature.
3. Scams Targeting Tourists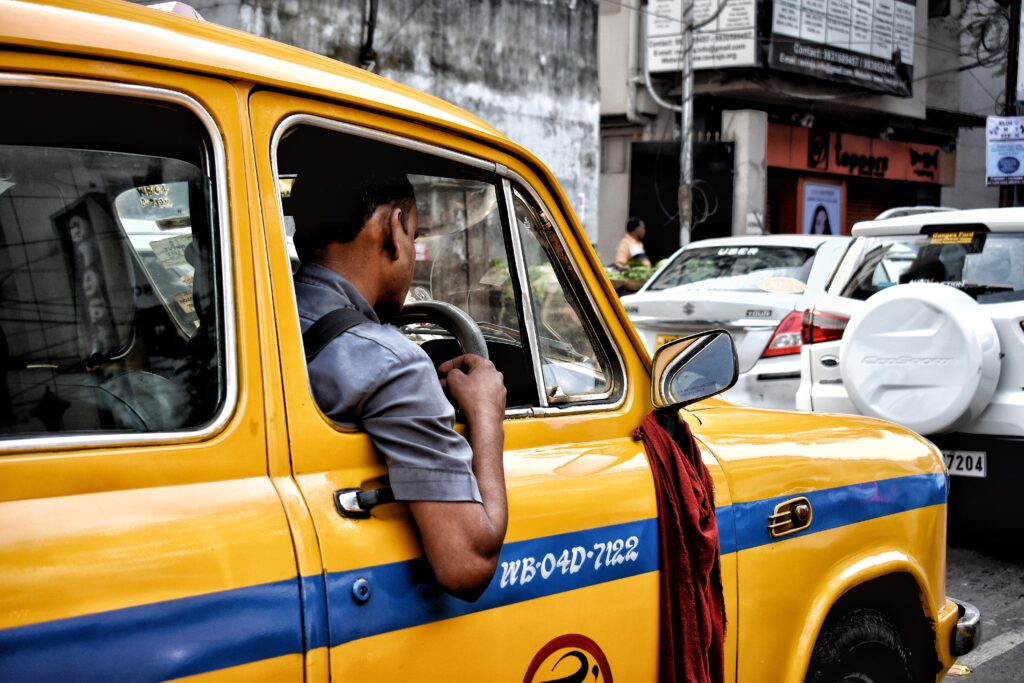 Scams are a big problem travelers face in India. They come in so many forms and it is impossible not to encounter them even once. One of the notorious scams in India is the taxi scam. Some cab drivers would offer to take you to a hotel where they get a commission. The hotel will then charge you the fee that they gave to the driver without you knowing. When you encounter a similar scam, don't fall for it and insist to be taken to your original destination.
Other scams targeting tourists include "poor student" asking you to buy overpriced books in exchange for serving as your guide, people asking for donations on religious sites, and vendors trying to short-change you on markets.
4. Cat-calling and Eve Teasing is Rampant
It's 2020 and we all know that any sexually suggestive remarks towards women are never okay. Although it also happens to the rest of the world, sexual assault is all-too-common in India on a different level. They call it there "Eve Teasing", a euphemism for sexual assault and harassment. But whatever you call it, the fact is, an assault is an assault. 
There are different assaults women could experience in India. There's cat-calling, wolf-whistling, and unwanted comments like "Hi, sexy". This can even go worse to groping and even exposure. If you're traveling to India, it is preferable to always keep yourself accompanied.
5. Touts On The Street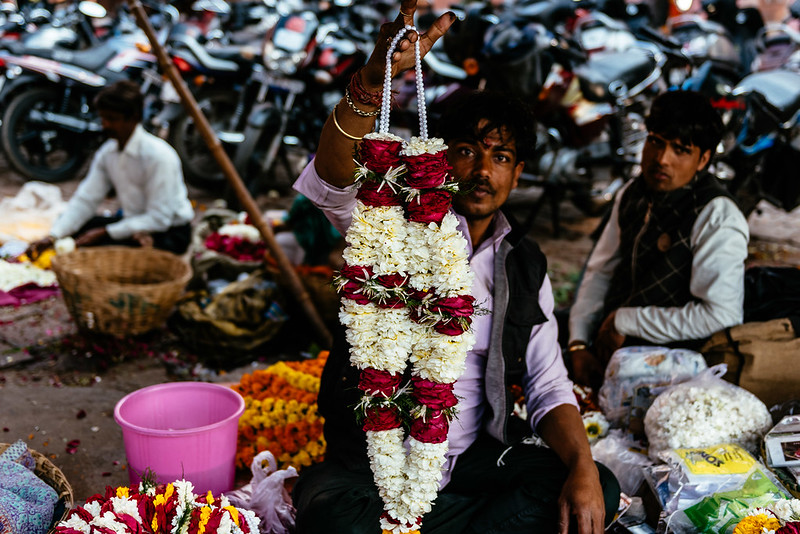 You wouldn't know how aggressive touts in India are until you are there. They are literally everywhere and wouldn't take no for an answer. Understandably, they need to earn a living but once they are all over you, it's hard not to be stressed out.
Agra is a city in India notorious for trolling touts. The moment you step out of the train locals will approach you asking "hotel, sir?", "taxi, sir"; or if you are in a market "scarf, ma'am?", "shoes, ma'am?"… The worst part is, they will always tell you they will be giving discounts but the truth is they are trying to rip you off.
Apparently, touts in India doesn't see anything wrong with what they are doing. For them, nagging people is just part of doing business. So as a tourist, you should know how to walk away once you encounter them or else you'll end up buying things you don't need.
6. Dungs oh Dungs
Cows wandering off the city means dung on the street. If you are not used to them, just the thought of having to walk across them will make you cringe. But for locals, cow dung is pretty useful.
In rural areas, people use cow dung as thermal insulators for their houses. Some are also using them as biogas despite the environmental risks due to excessive carbon emission. Worse is, there are some vendors who use cow dung as fuel for cooking and even grilling street foods.
India Travel Tips That Will Ensure Your Safety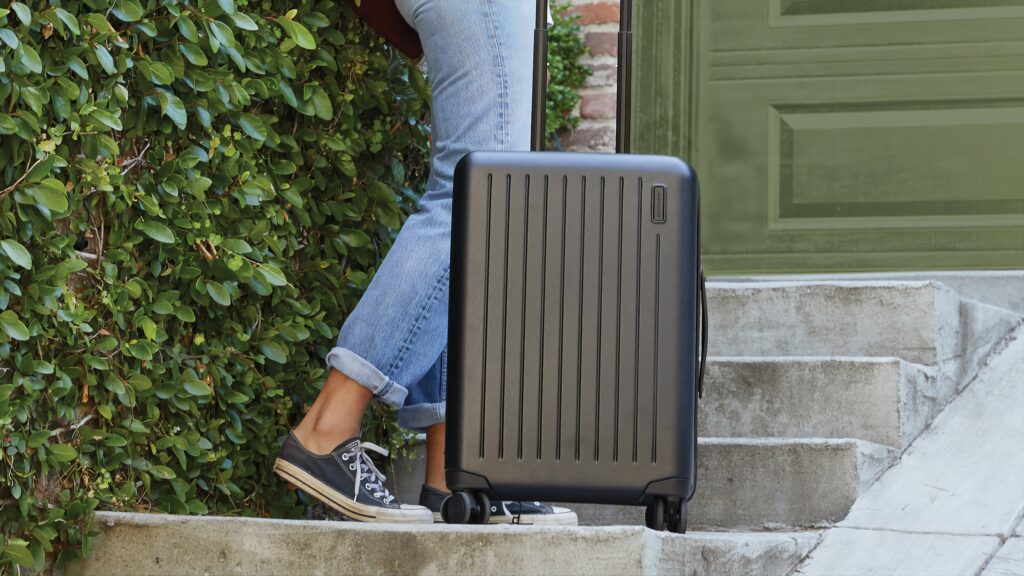 Get some vaccinations.
Health comes first that's why it's important to get some shots before you travel abroad. Getting immunized or vaccinated is essential to protect you from any virus or contagious disease. When traveling to India, it would help to get vaccinations against typhoid, meningitis, and hepatitis A. Since stray animals are also common in India, getting an anti-rabies vaccine is also important.
Get travel insurance as much as possible.
Most travelers, especially backpackers, neglect getting insurance when going on a trip. Despite the benefits, some people see travel insurance as a financial burden or a waste of money. But what if you are far away from home and something unfortunate happened? We can never guess, but when you travel and go on an adventure you are exposing yourself to risks. A good travel insurance covers lost or stolen luggage, cancellation, and unexpected medical expenses.
Don't walk alone at night.
The nightlife scene in India is considerably great. There are lots of pubs, bars, and restaurants you can try but you should never go alone. If you want to experience India at night, it's always a better idea to have someone with you.
List down emergency hotlines.
It's important to know who to call in case of emergencies. Keep a note of the hotlines numbers of local hospitals, police stations, and fire volunteers so you can instantly call them when bad things arise.
Be careful about what you eat.
You wouldn't want to spend your whole trip to India with an upset stomach. That's why you should always keep an eye on what you it. If possible, always bring drinking water or drink from a properly sealed bottled water. If you want to try some street food, at least check basic hygiene and never eat those that have been sitting around for too long.
Be sensitive.
Some locals tend to badger tourists and chances are this will happen to you as well. Nonetheless, never ever make harsh comments about them as they can also be easily offended. Instead politely walk away and learn to say no to them.
Never trust a stranger.
It's a rule of thumb not to trust a stranger. If someone approaches you and offers you things that are too good to be true, it's a scam. Again, don't be afraid to say no or else you'll fall on a trap.
FAQs
Is It Safe To Travel To India?
Traveling to India is generally safe, although you must always be vigilant. There are some instances where political tension could arise like people demonstrating and holding strikes. You should also be mindful of petty crimes that may come along like pickpocketing and theft of valuables. Before going to a flight, you can search for the security status in the country or try to catch some safety tips when visiting India.
Is India Safe For Women?
Gender issues are constantly in the news in India. There are some instances of local men throwing suggestive remarks even to foreign women. But that doesn't make the country a dire place for you to travel. Although some locals will make you feel frustrated, countless others will treat you with kindness. When you visit India, you need to learn to go with the flow. India is a conservative country, so it's important to keep a watch on your body language and even the way you dress. 
When Is The Best Time To Visit India?
Between October and March is the best time to visit India. These months are regarded as the winter season in the country in which the temperature is dry and cool except for the southern region where it is moderately warmer. Following winter is the summer season, between March and May, which is considerably hot and dry. While it may be too much for a city adventure, the summer is the high season for mountain areas. On the other hand, the months of June through September are considered the shoulder season in which the country experiences constant downpours.
Will I Need A Visa To Travel To India?
Most visitors need a Visa to enter India. Only citizens from Nepal, Bhutan, and the Maldives are not required of an Indian Visa unless they are coming from mainland China or they intend to stay for more than 90 days. Citizens of Korea and Japan can obtain a visa upon arrival while everybody else should apply beforehand. More than 150 nationalities can avail of an e-Visa which will last 60-days, while a standard six-month visa is needed for longer trips.
There you have all the things you need to know about India. There some unpleasant things about the country, but they don't make it less of a destination. The country has a rich culture and beautiful places you deserve to witness. Although the preparation is not as easy as making your backpacking checklist, everything will be worth it when you travel to India.