When we hear the words 'Truly Asia', the country Malaysia directly comes into our mind. This Southeast Asian country perfectly captures the country's unique diversity and rich culture. Malaysia is a country that has Asia's three major races: Malay, Chinese, Indian, Eurasians, with other various ethnic groups in large numbers. It has a wide diversity of cultures, traditions, customs, and festivals. Aside from that, it is one of the wealthiest and most developed countries in Southeast Asia, next to Singapore and Brunei.
Home of the world-famous Petronas Twin Towers (KLCC), Mount Kinabalu, there are many places to visit in Malaysia. The country's capital and the largest city, Kuala Lumpur, sparks the interest of the tourists to spend time and look into the diverse Malaysian culture.
Table of Content
Top 20 Things to do in Kuala Lumpur
If you're wondering about what to do in Malaysia, then don't worry. There is a long list of many beautiful sights, exciting activities, and delicious foods to try and visit in Kuala Lumpur alone. And to help you plan your itinerary, here's our list of 20 best things to do in Kuala Lumpur.
1. Take a tour in Petronas Twin Towers in Kuala Lumpur (KLCC)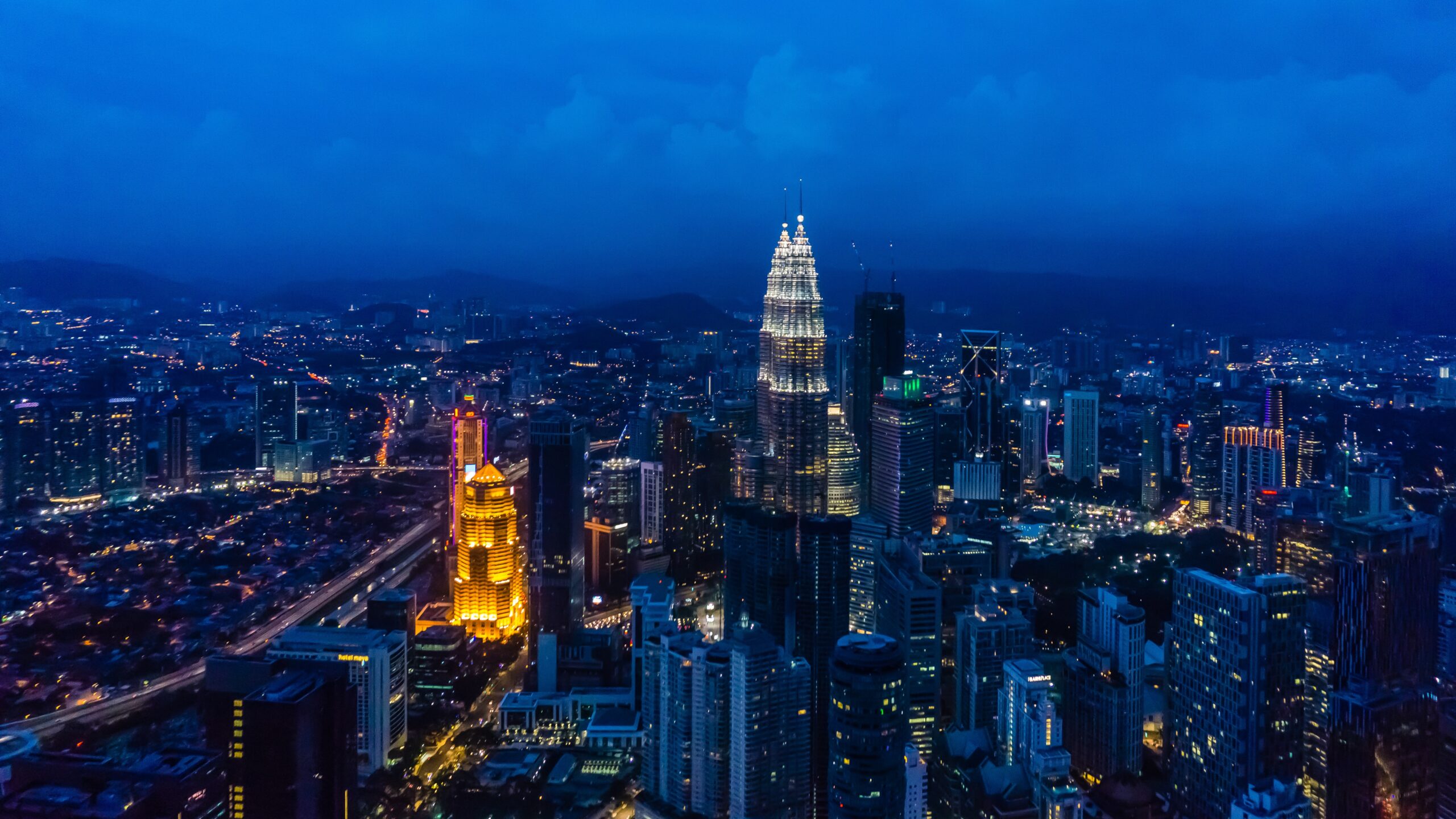 One of the Malaysia tour highlights of most tourists, having a tour at the famous PETRONAS Twin Towers. It is the tallest twin towers in the world with 88 stories, designed by Cesar Pelli & Associates. The structure features a postmodern architecture and style with Islamic designs due to the Muslim majority in Malaysia. Both towers are joined at the 41st and 42nd floors by a 58 meter, double-decker Sky Bridge.
Aside from taking a picture with the twin towers in the background, tourists flock for a walk over the sky bridge. Enjoy and admire the breathtaking views of the whole city of Kuala Lumpur from above. Tourists can also get a closeup view of the tower's spire at the Petronas Twin Towers' Observation Deck, located at Level 86. The twin towers also lit up beautifully at night.
2. Visit the famous Batu Caves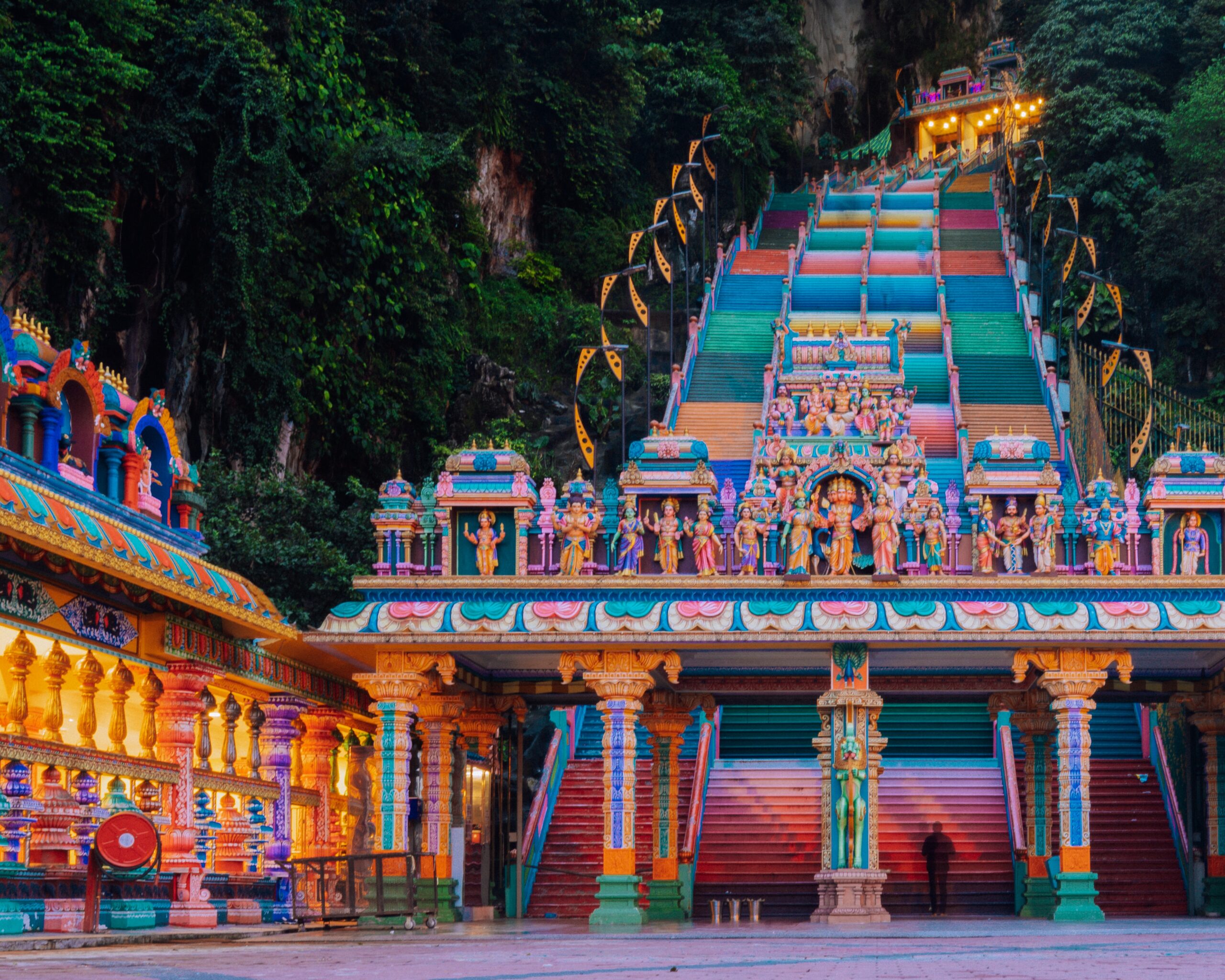 If you're looking for an extra adventure during your Malaysia trip, take a climb at the Batu Caves. Located in Gombak outside KL city, this limestone hill is a popular attraction in Selangor. Tourists can marvel at the limestone cliffs and series of carved cave temples. The caves and temples are Hindu shrines and considered an important place of pilgrimage for many Tamil residents of Malaysia. Aside from the caves and temples, you can also enjoy the breathtaking view of nature and encounter wild monkeys that live around the area and cave-dwelling bats.
Good news, there's no entrance fee needed in Batu Caves. But, prepare your energy as you will need to walk 272 steps to get to the cave. You can also get in adventure to the Dark Cave with a cheap payment for a tour. Make sure that you that the clothes you'll wear this day will cover your knees and shoulders. And of course, wear comfortable shoes for a long walk.
3. Explore various KL street food at Jalan Alor
Satisfy your food cravings with various street foods and cuisines and at Jalan Alor, a popular tourist destination in the Bukit Bintang area. It is a lively night market place filled with street restaurant and hawker stalls selling different cuisines, snacks, and drinks from all over Asia. As you walk along the streets, you can find Malay, Indian, Chinese, Japanese, and Thai cuisines.
There are many dishes to indulge in Jalan Alor Night Market, but we'll help you cut the long list short. You can try Restoran Wong Ah Wah's barbecued chicken wings and various meat on sticks from the famous satay (lamb, chicken, and beef). Next, have a taste the mouth-watering oyster omelet and char kway teow from Restoran Meng Kee Grill Fish. And of course, there's a room for dessert, don't miss to try the famous coconut ice cream in Sangkaya. You can also try more localized flavors like Kaya, Gula Melaka, and Asam boi.
4. Check out other night markets in Kuala Lumpur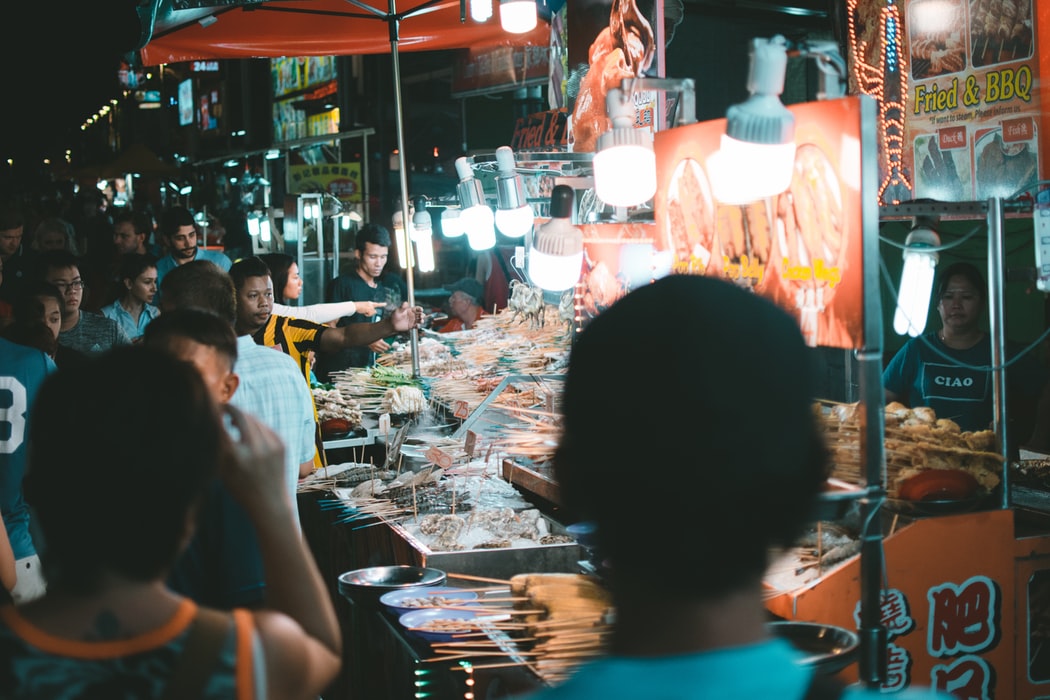 Aside from Jalan Alor, there are other night markets that you can visit during your trip. You can find and buy a lot of stuff other than street foods in different markets in Kuala Lumpur. Find more local cuisines and other apparel along the busy streets of some of the KL night markets.
Petaling Street
Petaling Street is the most popular street market in Kuala Lumpur. It is a lively and vibrant shopping district located in Chinatown KL and is open daily. The marketplace has hundreds of stalls selling cheaper goods. It is also popular for selling imitated goods, fashion items, gadgets, accessories, and souvenirs. You can also experience the traditional and local cuisines and delicacies.
Take note, beware of pickpockets and snatch thieves around the area.
Kampung Baru Sunday Market
This market is predominantly run by the Malay community so you'll find more local goods and street foods in the area. So if you're wondering what to buy in Kuala Lumpur, this is the best place to take a tour in. There's a wide variety to choose from such as traditional Malay apparel like sarong, baju kurung, and sangkok, jewelry, and handicrafts. Take note that this night market place is only available from Saturday evening to early Sunday morning.
Some popular Malay street foods that you can try while you're there are rojak (spicy fruit and vegetable salad), grilled fish, satays (grilled meat skewers), nasi lemak, and colorful kuih.
Taman Connaught Night Market
Takes place every Wednesday evening, Taman Connaught Night Market is also popular among tourists. You can find over 700 stalls along a two-kilometer laneway. Prepare your wallet as you will find plenty of cheaper items all over the place. From inexpensive clothing, books, accessories, bags, handicrafts, and household items, you have a lot of items to choose from.
The place is also popular for its vast array of Chinese hawker food such as curry noodles, char kuey teow, laksa, and satay. There are some local desserts to splurge into, such as local desserts, ice cream, and snacks. Try the chili-drench stinky tofu, a street snack.
5. Discover another popular Malaysia Tower, Kuala Lumpur Tower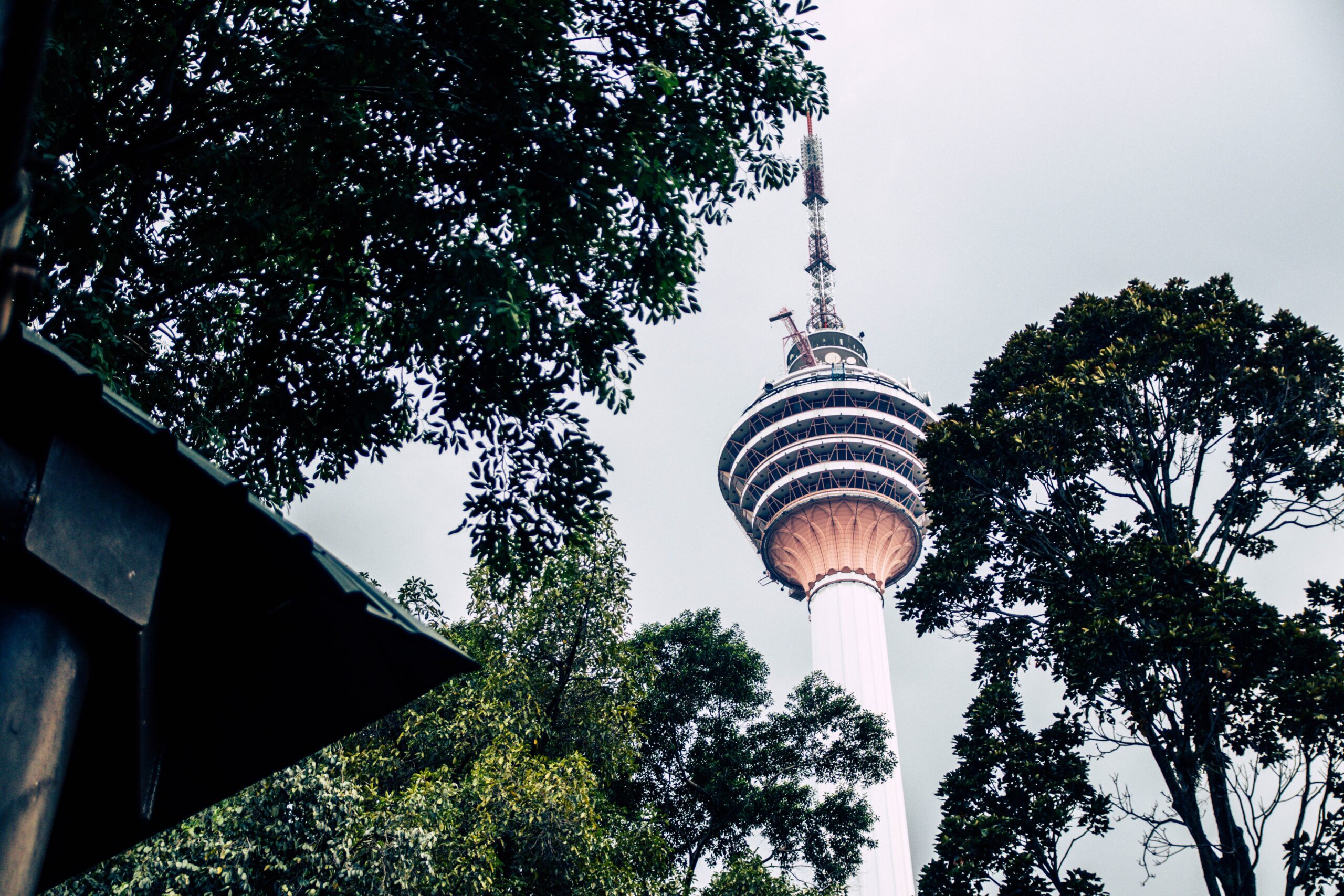 Another prominent tower that you shouldn't miss during your trip is the Kuala Lumpur Tower. Also known as Menara Kuala Lumpur, it is a 94-meters building with Arabic and Islamic scripts as architectural designs. It serves as a communications tower for television transmissions and broadcasts. If you're not afraid of heights, the KL Tower also offers a breathtaking view of the city. The highest deck is available for public visits, and the lift only takes fifty-four seconds to ascend.
6. Relax and take an afternoon walk in KLCC Park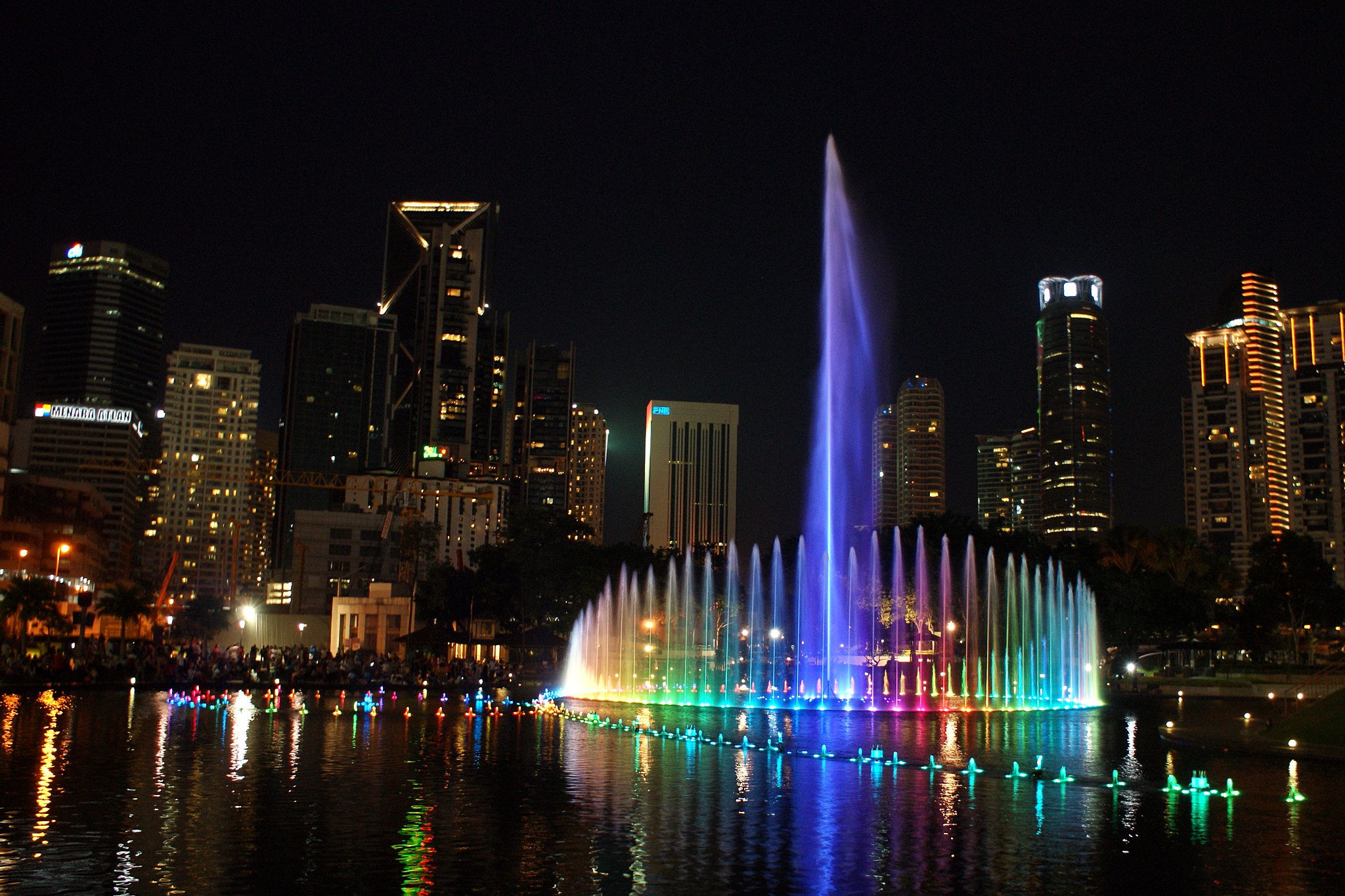 Complete your Kuala Lumpur tour by spending time at KLCC Park. A perfect place to get away from the busy city of KL, it is specifically designed to provide a green space in the city. The park has over 20 hectares and has walking trails for people who want to exercise. Don't miss the Lake Symphony here as it features water show with illuminated lights and music twice daily.
7. Head out and experience Kuala Lumpur nightlife at the Golden Triangle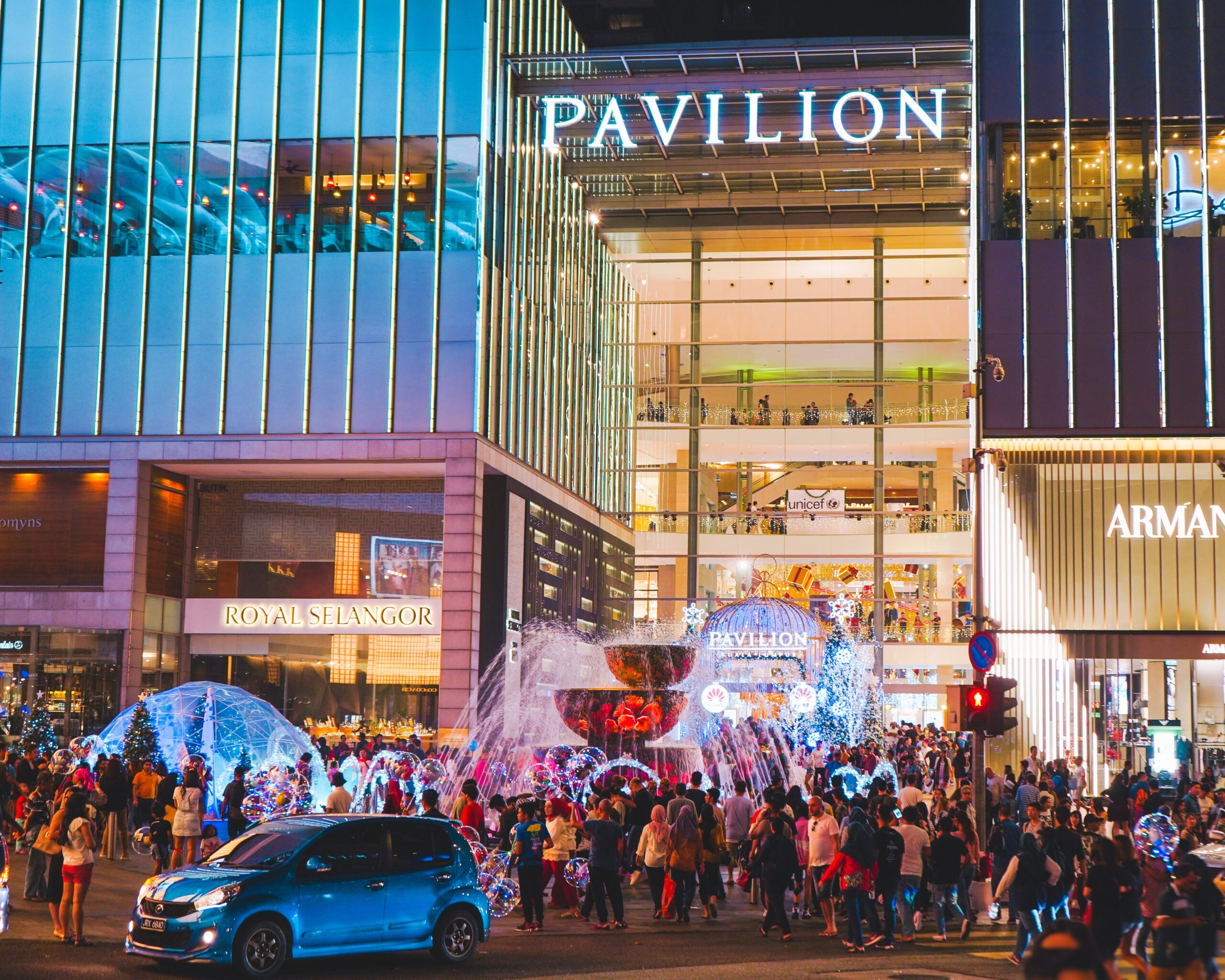 Enjoy an exciting nightlife in the area of the Golden Triangle. It is a famous section of Kuala Lumpur that features a range of nightlife, bars, clubs, restaurants, and hotel options. The primarily central hub is located in and around Jalan P. Ramlee. The place becomes lively and vibrant every night. It is busiest on Friday and Saturday nights, with a huge number of party-goers club hopping from one establishment to another.
You can choose from a wide variety of venues to drink and party till dawn around the area. It also includes a large shopping center for those who are in for shopping galore or simply spending a night outside the streets of Kuala Lumpur.
8. Go shop till you drop at Central Market
Go on shopping at the Central Market, also known as Pasar Seni in Kuala Lumpur. From the wet market selling fruit, vegetables, and meat, it was developed into a heritage site and now the heart of Kuala Lumpur. The area includes different sections to reflect the various influences and ethnic backgrounds in Malaysia. Many stalls are selling a variety of local handicrafts, shoes, clothing, accessories, Malaysia batiks, souvenirs, and food stalls.
For foodies out there, there's a food court selling local delicacies on the upper floor. You can also entertain yourselves with different street performers and musical shows.
9. Enjoy a shopping spree at Suria KLCC
While you're in KLCC complex, go on shopping at Suria KLCC. It is a six-story shopping center that includes shops, rides, a cinema, a supermarket, and a variety of dining options, including food courts. On the mall's top floor includes Rasa food court, which offers well-prepared food from all over Malaysia. The tables are near the windows so you can also fill your eyes with a spectacular view of the city. You can also browse from different vendors selling souvenirs, arts, and crafts.
10. Take a walk at KL Forest Eco Park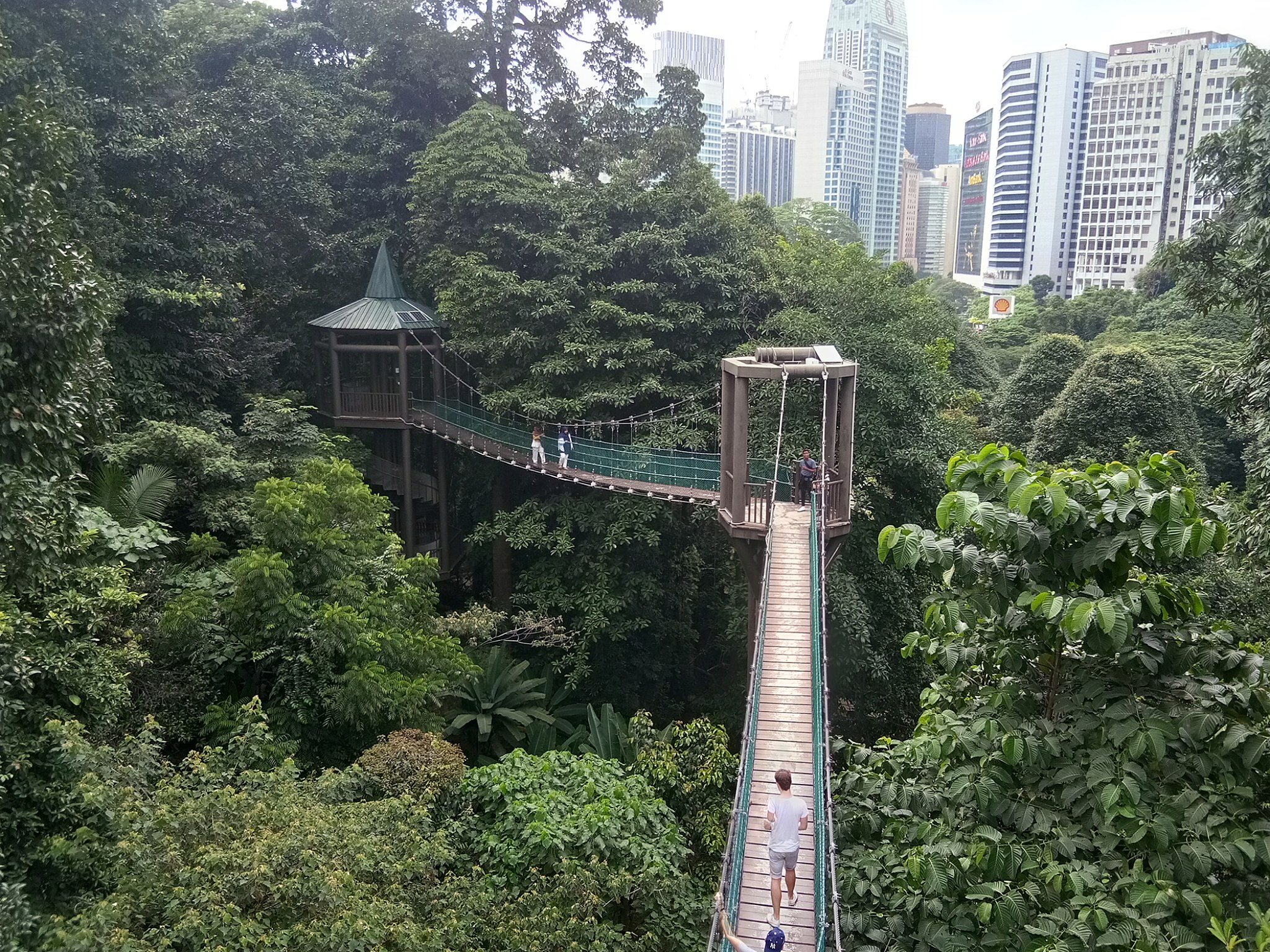 If you want to go on a natural hopping without the intention of leaving the city, this is the perfect place for you. Formerly known as Bukit Nanas Forest Reserve, KL Forest Eco Park is a small patch of the original rainforest that remains in the city. You can find a lot of trees with over a hundred years old that still grow in this forest reserve. There are also animals freely roaming in the reserve, such as monkeys, so you might spot when during your visit!
Enjoy walking up and down of elevated stairs to get to the top of the canopy walks. Pose for an aesthetically beautiful picture with breathtaking views of nature. You can also walk at the hanging bridges at KL Forest Eco Park.
11. Visit the Sri Mahamariamman Temple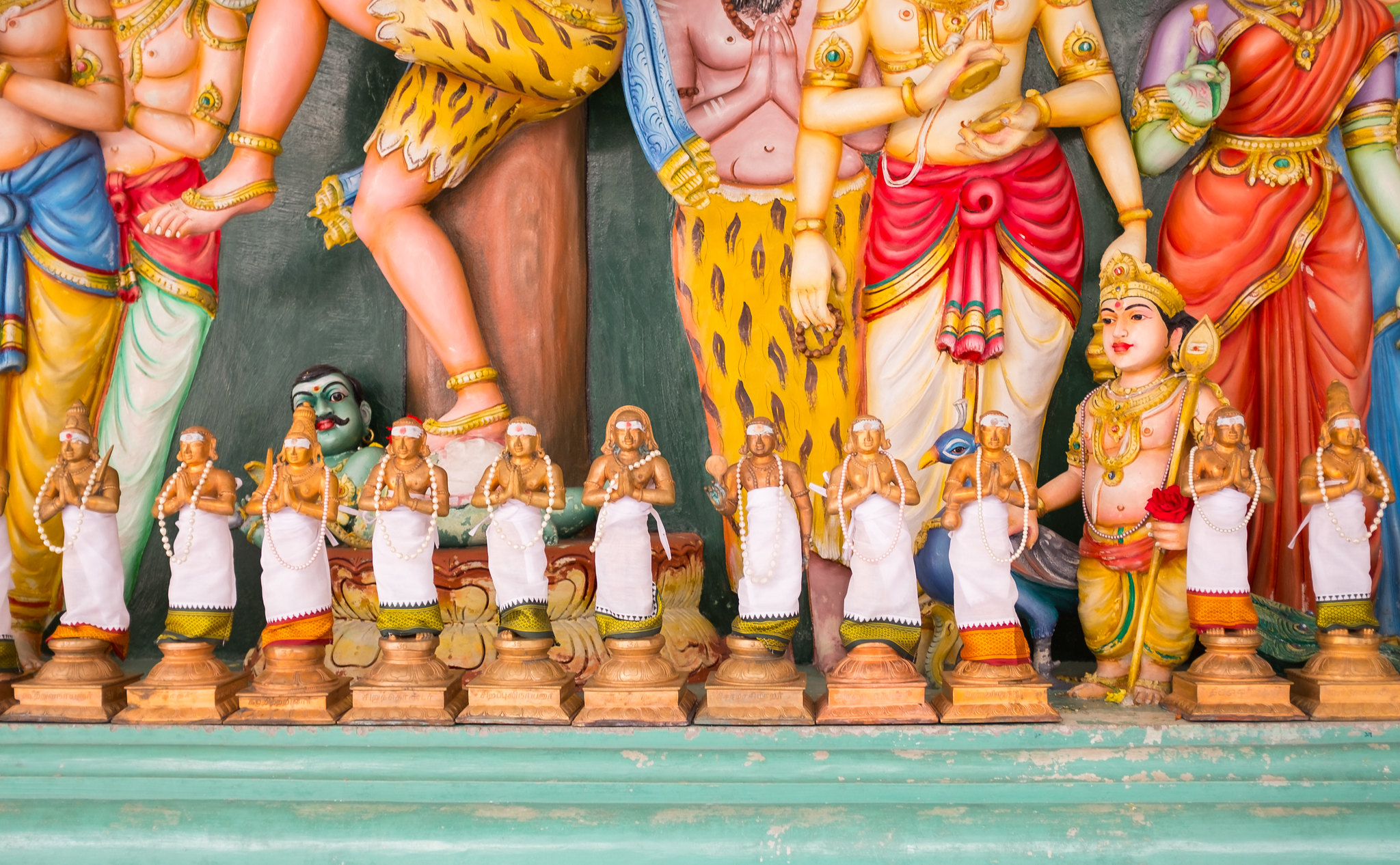 Sri Mahamariamman Temple is the oldest Hindu temple in Kuala Lumpur, built in the nineteenth century. If you're interested to learn more about the diverse cultures and religions of the city, then this place is worth a visit. The temple is easy to distinguish as it has a vibrant and colorful facade with a range of Hindu deities. It is a sacred place of worship for the local Tamil community, but tourists can also explore the area.
12. Spend a day at Sunway Lagoon Theme Park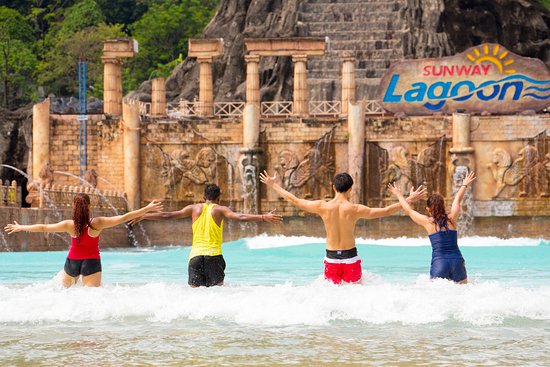 If you want to go to a place away from the city, unwind and enjoy the Sunway Lagoon Theme. It is located in the countryside of Petaling Jaya. With a slogan of 'Come Feel the Fun', it offers a lot of fun for the whole family since 1997. If you're the adventurous type, you'll have a great experience at their water park, wildlife and 'extreme' park with wilder rides. This theme park includes various theme park rides, interactive games, waves, and surf pools, and a zoo. There are also dining and shopping options for those who want to grab some souvenirs.
13. Learn more about Malaysia's culture and history at the National Museum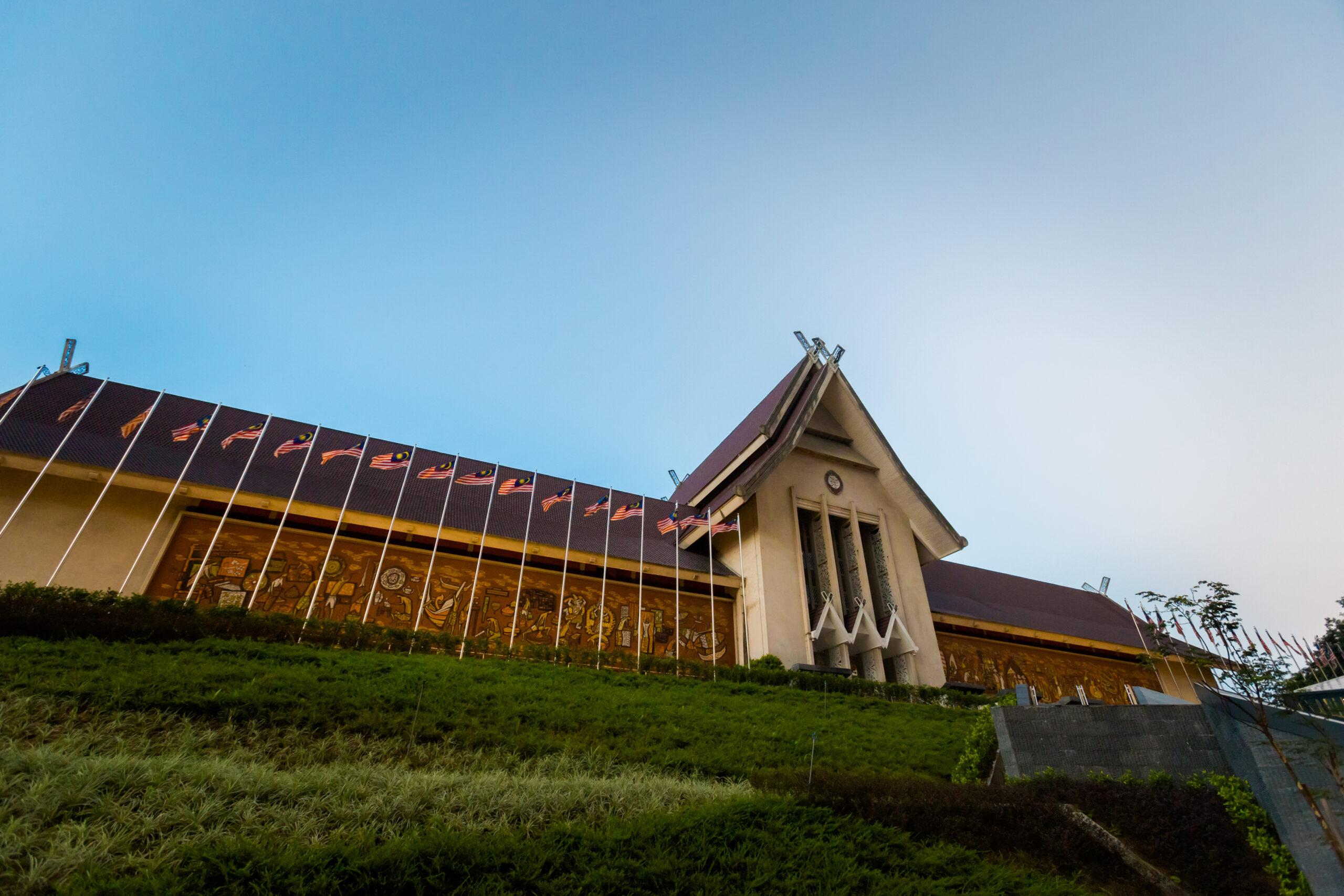 Located near the Lake Gardens, have a tour at Malaysia's National Museum to learn more about their history and culture. Aside from the story of the country, you can also admire the architecture of the museum itself.
The building looks like a traditional house which includes decorations that are a mixture of contemporary and more traditional designs. You can find various replicas of Malay houses, wedding scenes, and hunting displays. It also has local instruments and national costumes on show. There are also permanent or temporary exhibits available in the museum.
14. Discover unique species at the Kuala Lumpur Butterfly Park and Bird Park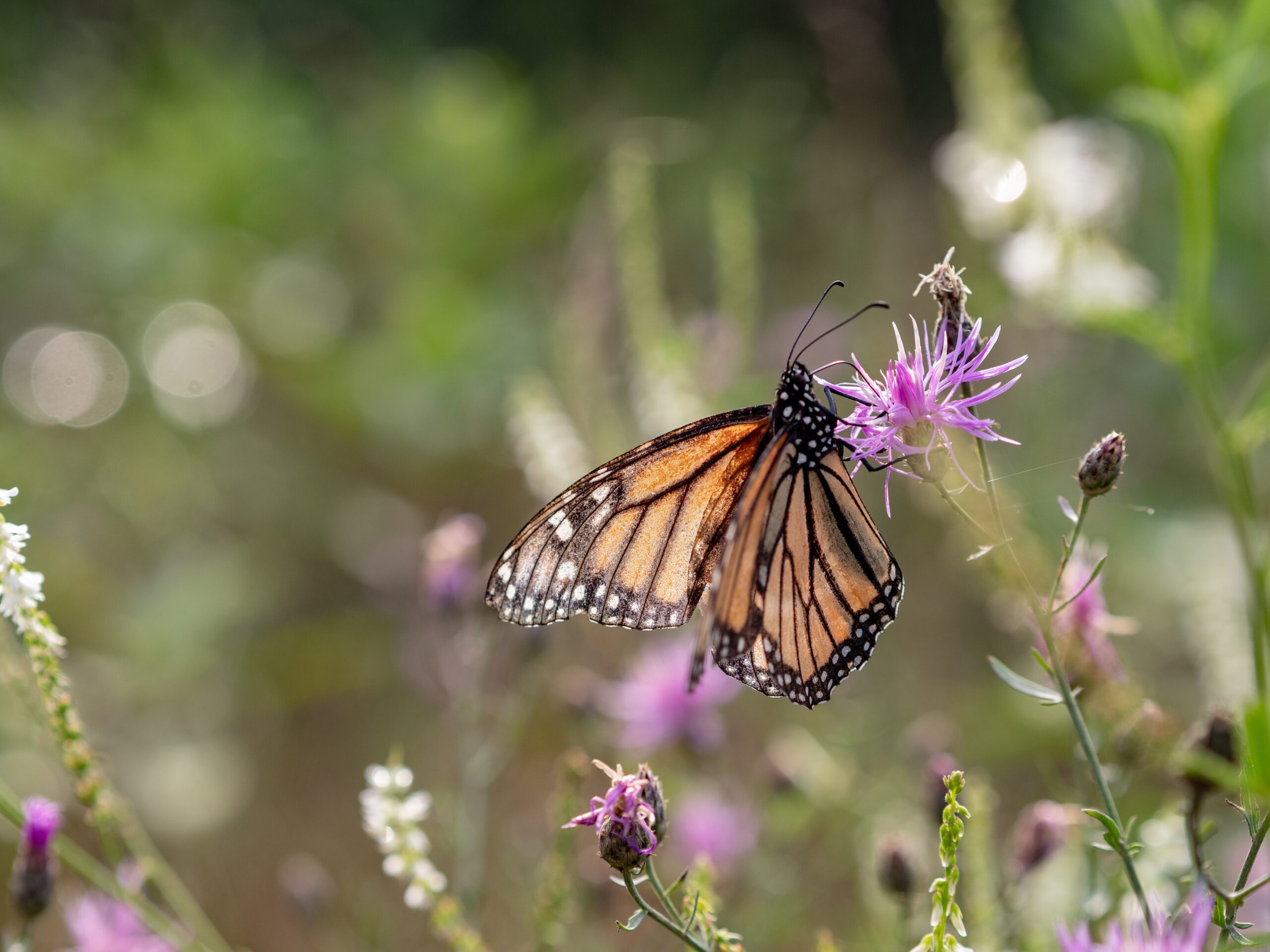 If you love or interested to see different types of butterflies, have a tour at Kuala Lumpur Butterfly Park. It is the home of over 120 colorful butterflies. Aside from exploring different butterflies, you can also have an enchanting jungle forest experience. It features walkways, lakes, footpaths, ponds, and gazebos. There are educational explanations available for the tourist about the breeding program and life cycle information of a butterfly. You can also relax and enjoy a quiet place in this local wildlife.
Next to butterflies, you can also meet different kinds of birds residing at Kuala Lumpur Bird Park. With a span of 20 acres, it is the home of over 3000 birds composed of local and some imported birds.
The focus of this park is to promote the local species to the tourists. You can enjoy learning about the local flora and fauna while watching birds at the same time. The bird park is one of the largest public aviaries in the world. It is also a well-respected scientific location, with an emphasis on conservation and education. Same with the butterfly park, you can also learn the breeding programs and scientific studies of birds in their natural habitat.
15. Wander around the Istana Negara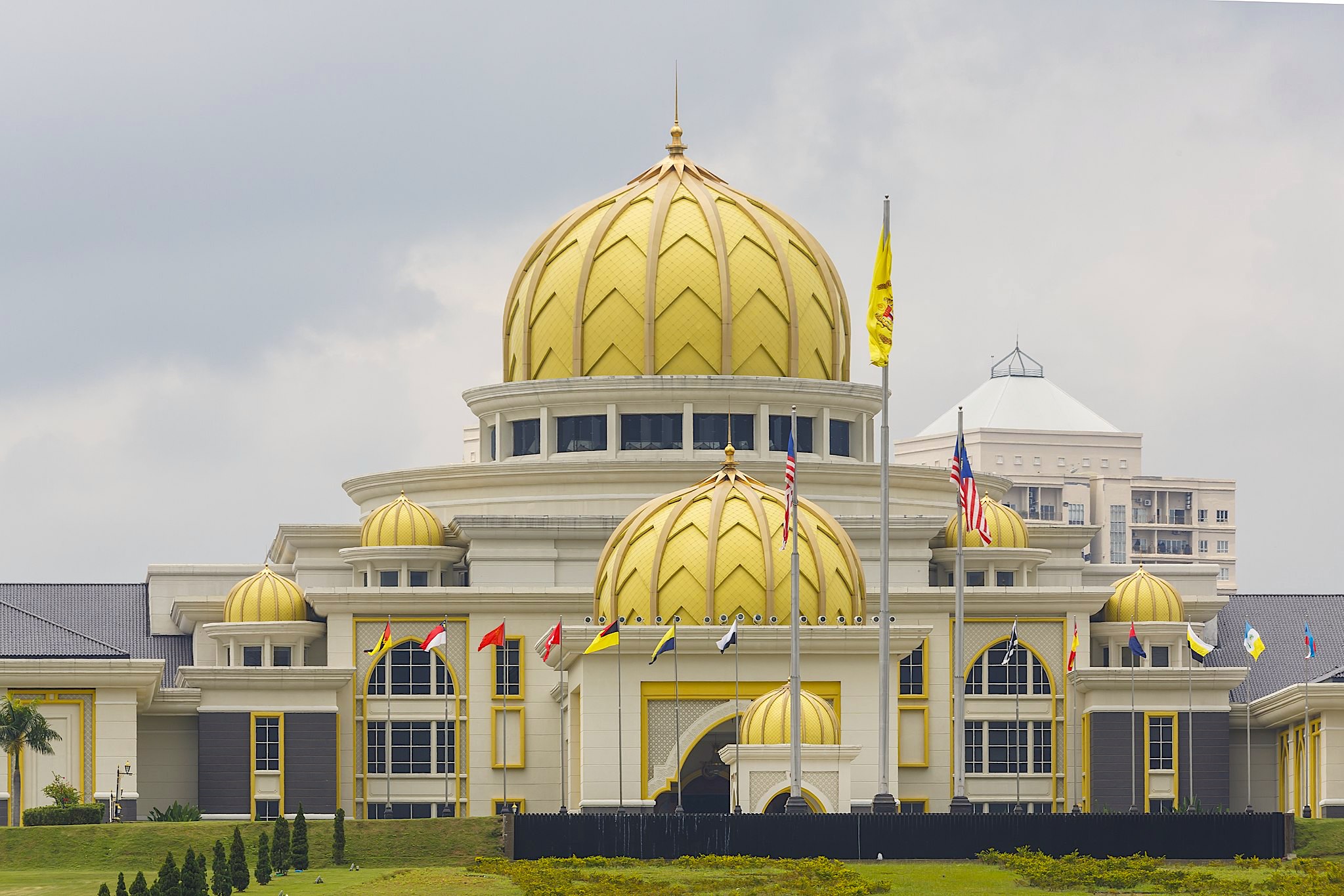 If you want to immerse yourself with the royal history of Malaysia, you can visit the Istana Negara. It used to be the palace of the former kings of Malaysia before a new palace was built in 2011. The tourists can learn about royal points of interest and have a tour in different rooms in the palace. There are also royal guards designated at the entrance in both modern and traditional uniforms. You can also witness the changing of the guard ceremony every day and some of Malaysia's royal and official ceremonial traditions.
16. Explore Malaysia's Little India and Chinatown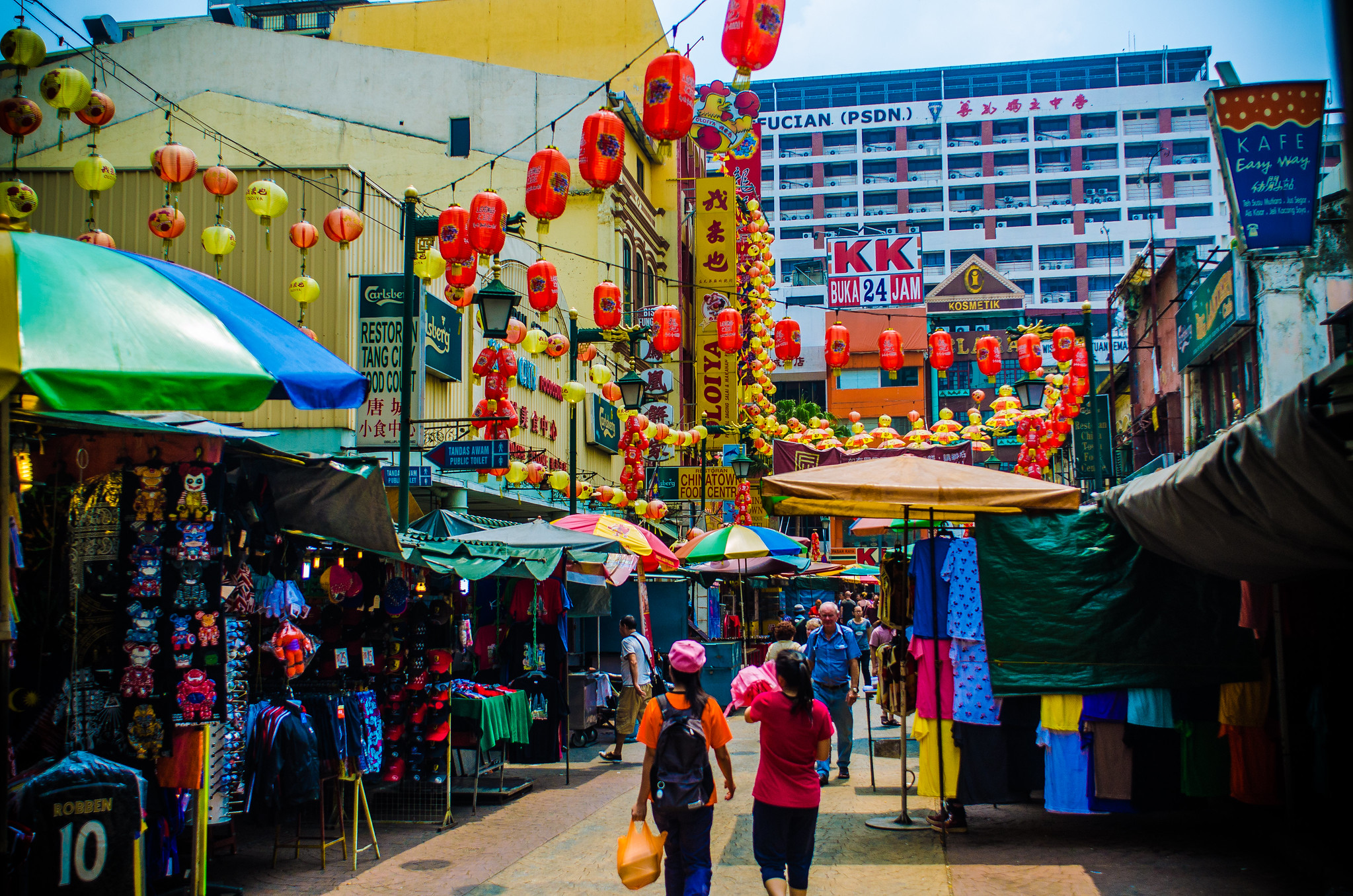 Little India and Chinatown are another Kuala Lumpur tourist destinations that you shouldn't miss. Immerse yourself in Indian culture or enjoy delicious Indian cuisine at Little India. Enjoy walking around the streets filled with shops and restaurants that bring us to the streets of New Delhi in KL's Little India.
Next is KL's famous Chinatown, you can find a lot of stalls and shops selling goods. Some restaurants are available in the area to satisfy your Chinese food cravings.
17. Visit the Iconic Thean Hou Temple
Thean Hou Temple is a popular Buddhist and Taoist temple built by the Hainanese community in Malaysia. It is dedicated to the Goddess of Tian Hou (Queen of Heaven). The architectural design of the temple includes a combination of modern and traditional styles with multi-leveled function halls. Various cultural and religious activities held in the temple to attract worshippers from local and overseas.
18. Spend a night full of laughter at Crackhouse Comedy Club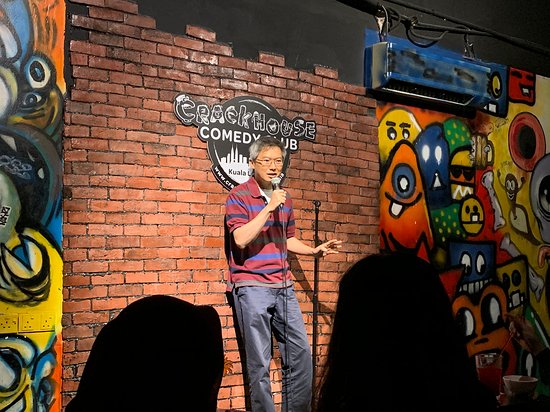 A unique activity that you can add on your list is to watch a live comedy show at the Crackhouse Comedy Club. Located in Lorong Rahim Kajai, it is Malaysia's first and longest-running full-time comedy club featuring the best local and international comedy stars. The shows are all in English, so you don't need to worry about not understanding a joke during the show. Laugh your heart out as you spend a night in this place.
19. Taste the Malaysian Cuisine at Hutong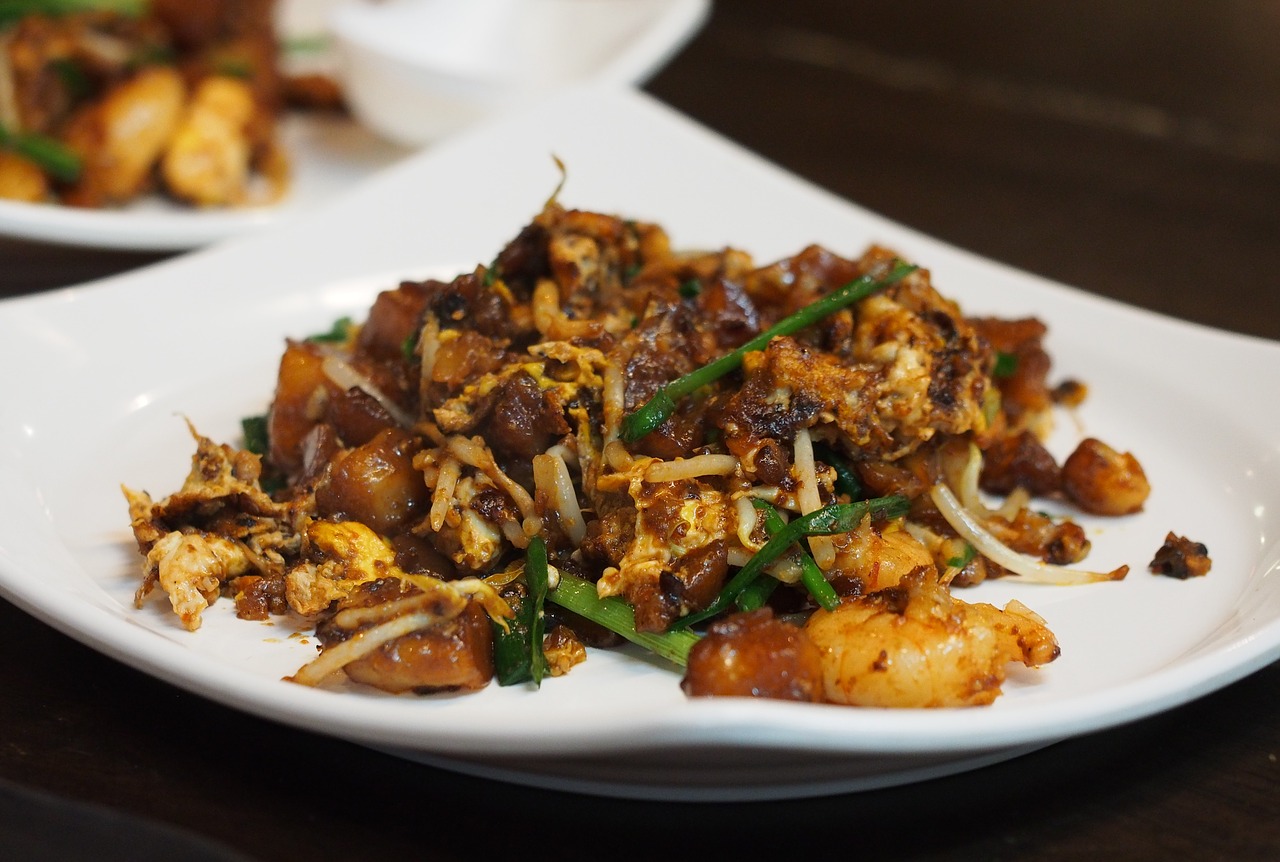 Other than Jalan Alor, you can also splurge in various Kuala Lumpur street foods at Hutong. The food courts in this area are the best of all! Located in Lot 10 Mall, it is made up of local street vendors who were selected to sell their dishes in the area. The cuisines they offer are authentic and delicious. All the stalls are in one area, so you don't need to travel far to look for more food options.
It is popular for newbies of Malaysian cuisines. Some popular local dishes they feature are oyster omelets, dumplings, roasted meats, and meatballs. You can also dig in their fried noodles and noodle soups. This place is the perfect place to satisfy your Malaysian cuisine cravings!
20. Dare yourself to try the King of Fruits — Durian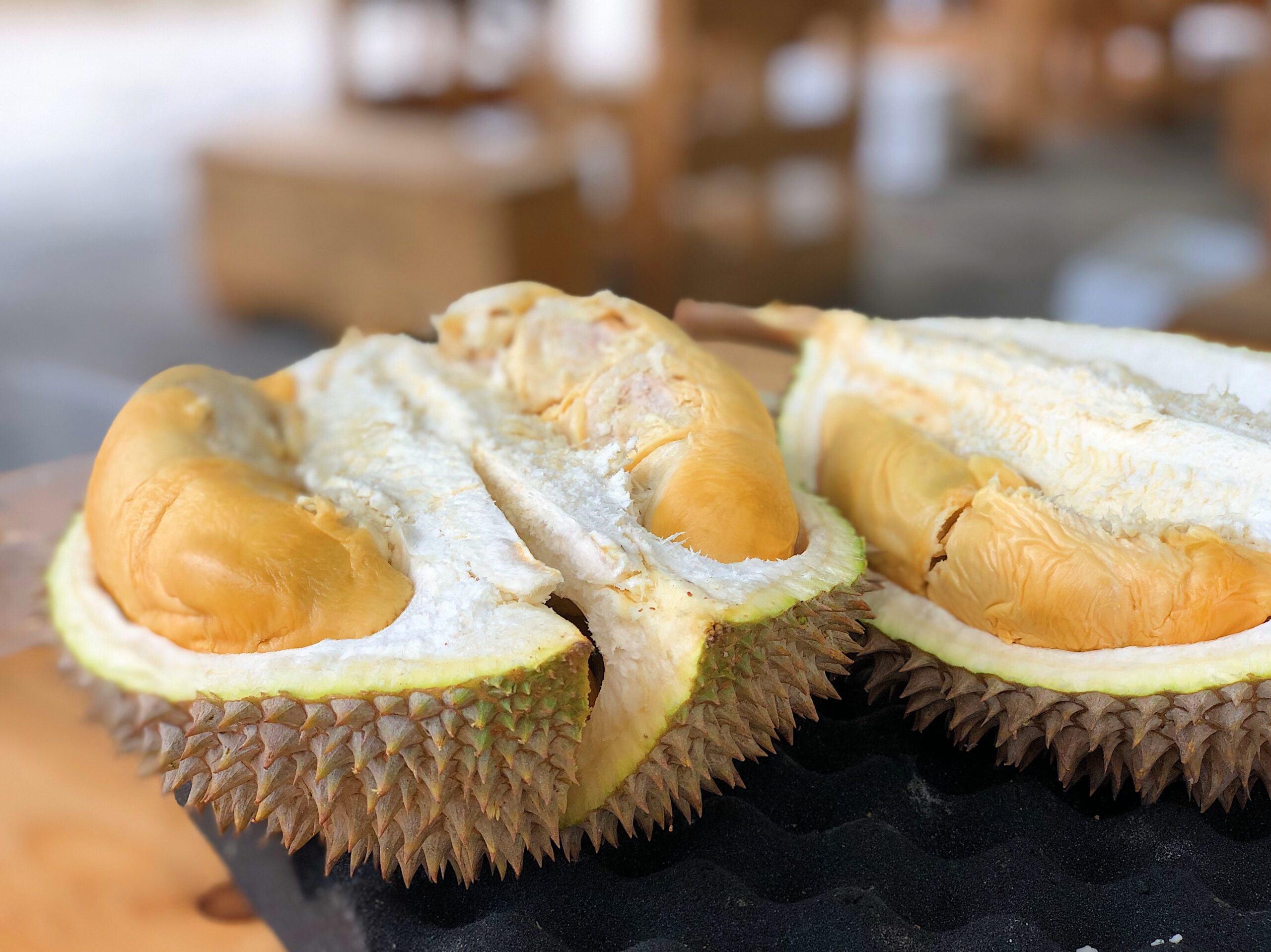 A common fruit in Southeast Asia, durian sparks the interest of other foreigners. It is a fruit with a very spiky exterior and is famous for its not-so-good smell. If you can endure the smell, you can break one and try it. Durian's exotic taste has a strange combination of sweet, savory, and creamy flavors all at once. If you are not familiar with this fruit, try it during your Kuala Lumpur trip.
Kuala Lumpur has a lot to offer. From breathtaking sights up to delicious foods, your trip is worthy. These are some of the activities that you can do, and you'll surely find more while your there. Maximize your trip and explore more, immerse yourself in the beauty of the city, and some places around it.
Aside from planning for the places, activities that we will do on our trip, it is important to prepare for all the things that we might need. To make your Malaysia trip convenient and hassle-free, we must consider all factors that might affect it.
Travel Visa Requirements to Visit Malaysia
Before you go on your travel, always check whether your destination country requires a tourist visa. This will secure you that you can enter the country without encountering any difficulties.
To enter Malaysia, first, make sure that your passport's validity reached the minimum passport validity required, which is six months. And good news to many travel seekers out there, most nationalities are exempt from a travel visa. Visa-exempt passport holders can be given 90-day entry, 30-day entry, or 14-day entry depending on the country of the passport, or country of residence. Verify if the country of your passport or residence is included in the list of visa-exempt passport holders for Malaysia and the number of days allowed.
Other nationalities can apply for an eVisa or visa waiver to enter Malaysia. Take note, both eVisa and visa waiver is only for short-term visits, which can last up to 30 days. Malaysia's eVisa process is completely online, and an electronic visa will be issued. Good thing, many countries are added to the eVisa system making the process much easier and faster. Prepare all the documents needed for the travel visa, such as digital photo, passport ID page, passport last page, roundtrip flight tickets, hotel bookings, and last visited country entry and exit stamps. Then, you can apply to the Malaysian eVisa application website.
Visa on Arrival (VoA) is eligible for China and India passport holders if arriving from Thailand, Singapore, or Indonesia. The person must hold a valid visa from the three mentioned arriving countries. He will be granted up to seven days to stay in the country.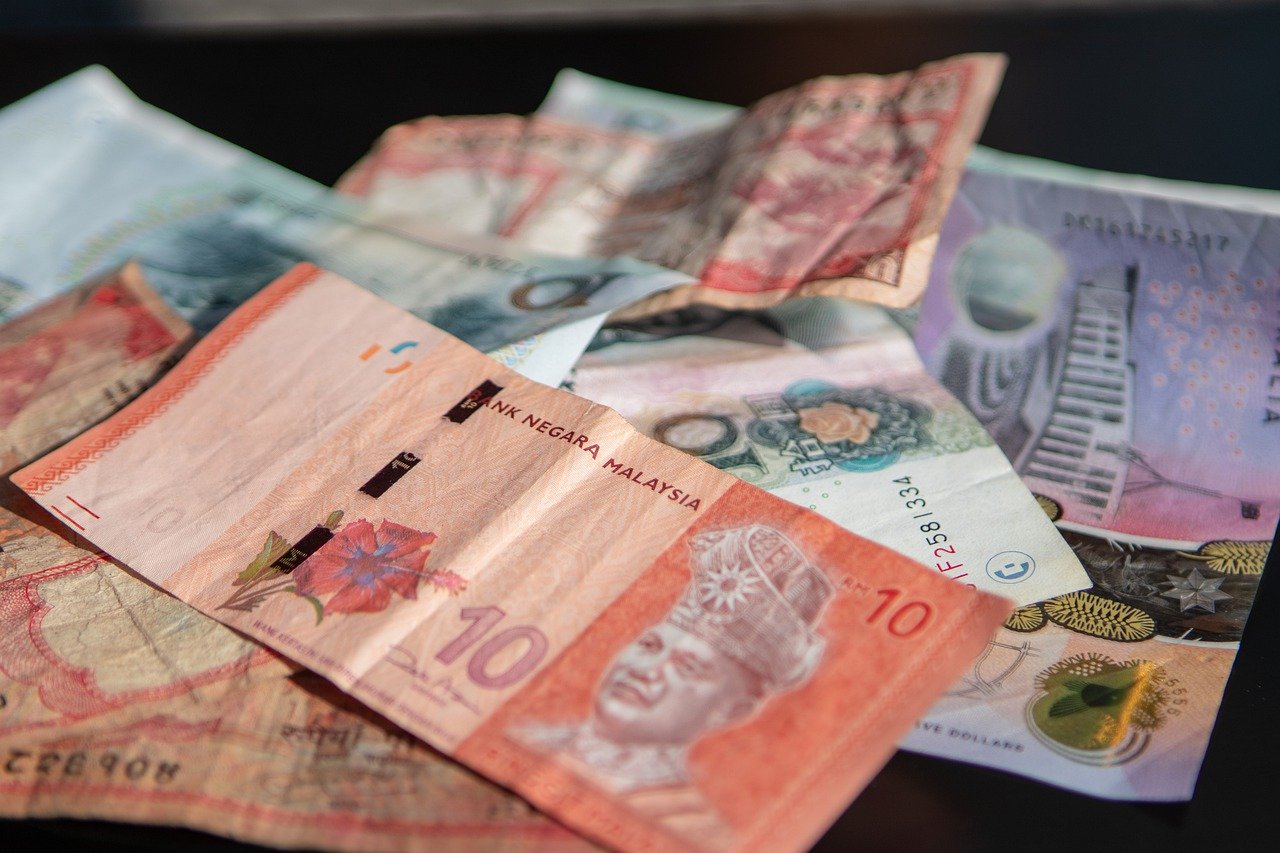 What is Malaysian Currency?
The Malaysian currency is Ringgit, which means 'jagged' in Malay. It comes from the separated edges of Spanish silver dollars that circulated throughout the region after Melaka fell to the Portuguese. The currency code of Ringgit is MYR, and the currency symbol is RM. The most popular Malaysian currency exchange rate is the USD to MYR rate (1 USD = 4.27 RM).
When you arrive in Malaysia, one of the most important things you should do first is to change your money to the Malaysian currency. The country has a fully developed banking and exchange system. You can exchange foreign currencies for the best rates in banks and authorized money changers around the area. In case there's an absence of a conveniently-located money changer, you can have your currency changed at your hotel, although the rates compare poorly than those of banks and money changers.
What is the language spoken in Kuala Lumpur?
The official language of Malaysia is Malay. It is the adopted common language of the races residing in the country. However, since it is a multi-ethnic country, others speak other foreign languages. You can hear some people talking in Cantonese and Mandarin, Hindi and Tamil, and a few European languages.
If you're worried about having difficulty connecting with the locals due to language barriers, then don't fret! You can easily roam around and interact with people in Kuala Lumpur with the English language. Many residents can speak and understand English. Major tourist spots are also labeled in English. And, apart from a few street-side stalls and suburban coffee shops, all restaurants have an English menu.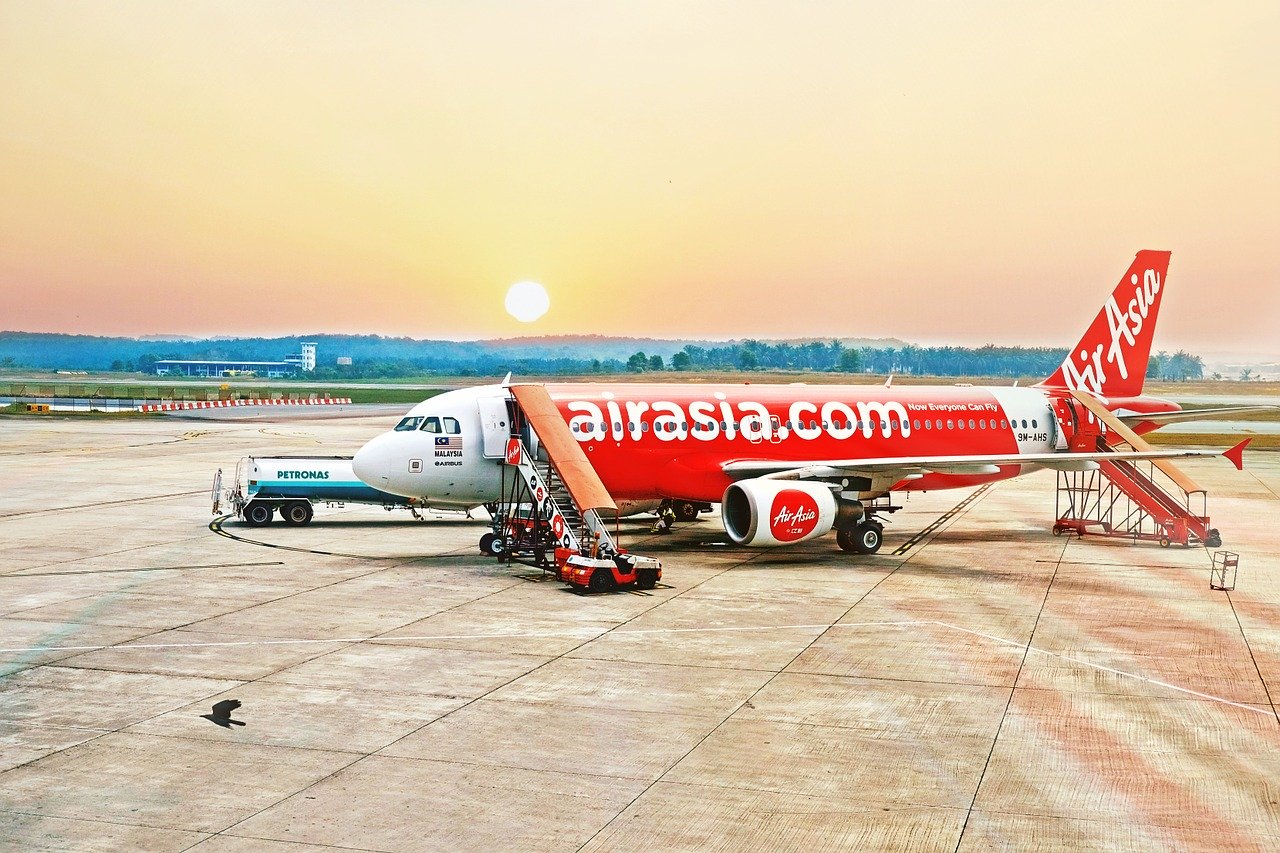 How to get from Kuala Lumpur Airport to City Centre?
Once you step your foot on a foreign country, another difficulty that everyone encounters is the method of transportation. In Malaysia, there are three effective ways to transfer from Kuala Lumpur International Airport (KLIA) to the city center of Kuala Lumpur. You can choose from airport taxis, KLIA Express or Transit metro trains, or Kuala Lumpur bus.
Kuala Lumpur International Airport has two airport terminals, KLIA and klia2. The main terminal at KLIA (KLIA1) is the Terminal M, which caters to most of the international airlines. Meanwhile, the klia2 terminal serves low-cost airlines such as AirAsia, Jetstar Asia, Cebu Pacific Air, and Scoot. It is important to know which terminal you land to identify the next method of transportation.
Get around with Kuala Lumpur's Transportation
Taxis in Kuala Lumpur
The most efficient method of transportation is the Kuala Lumpur airport taxis. However, it is also the most expensive option. There are many taxis available at the airport 24/7. It usually takes at least 45 minutes in normal traffic to travel from the airport to the city center. There are two bands of taxis operating at KL, the red and white (standard or budget), and the other being blue or yellow (executive).
Take note that all airport taxis should be metered and licensed so don't accept taxis that refuse to turn on their meter. Aside from having the taxi meter, you can purchase a coupon from a counter with a set cost. However, the price can be higher than a metered fare depending on Kuala Lumpur weather, time of day, or distance. There is also a 50% surcharge if you're traveling to KL from 12:00 am to 06:00 am.
KLIA Express or Transit Metro Trains
There are two trains available in Kuala Lumpur metro that will take you to the city center: the KLIA Express and the KLIA Transit. The best method among the two is the express train as it will take you directly into the city center. While, the KLIA transit will make stops at Putrajaya, Salak Tinggi, Bandar Tasik, and Selatan. The express train is also much quicker, which only takes 28 minutes to the station. Both trains will only go to the KL Sentral Station. So, you might need to take an additional train to get to the city center, the area of KLCC.
Buses in Kuala Lumpur
The cheapest mode of transit from Kuala Lumpur Airport to the City Centre is by bus. However, it may take over an hour to travel to reach the city as it is affected by traffic. Keep in mind all buses will only go to KL Sentral. Similar to the metro transit, you might need to take an additional bus or train to get to the city center.
There are several bus ticket counters available in KLIA and klia2 terminals that go to different cities in Malaysia. Take note of the departure airport terminal of the bus ticketing company that you want to purchase since not all will operate at both locations to the same destination. All bus ticket counters are located at Level 1 bus bay of both terminals.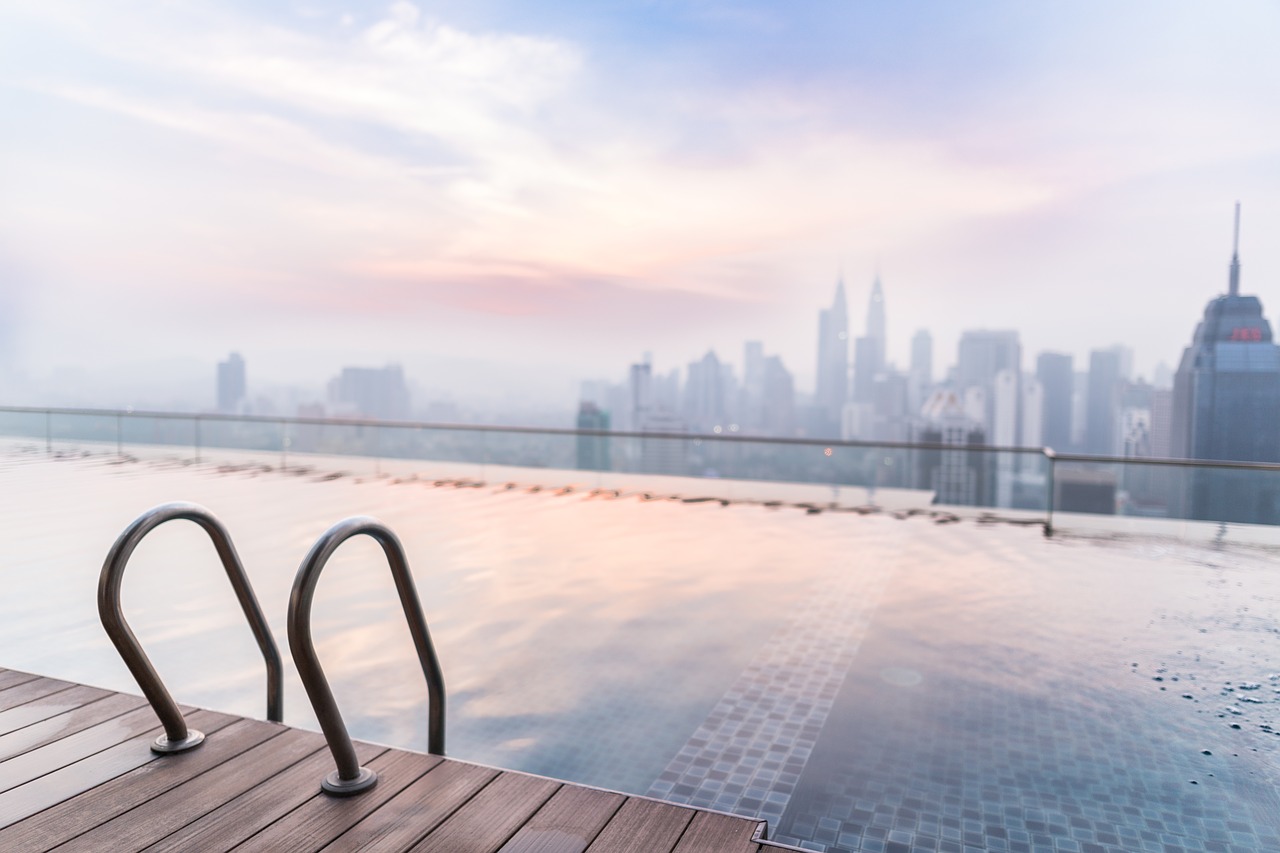 Where to stay in Kuala Lumpur?
Considered as one of the top tourist destinations in Southeast Asia, Kuala Lumpur gains a large number of tourists every year. In line with this, the city's popularity has caused hotels and hostels to increase. KL is an inexpensive city to visit, so you have plenty of places to stay within any budget. From a high-end luxury hotel, a small intimate boutique hotel, a value-for-money mid-range hotel, or a budget guesthouse, the city has a lot to offer.
However, choosing the perfect hotel or hostel to stay in during your trip is not easy. There are a lot of factors to consider until you find the right place. The places to visit in Malaysia or what to do in Malaysia are some of the things you have to keep in mind. It is always a better idea to stay in a place accessible to modes of transportation, shopping malls, cinemas, and restaurants. You also have to consider the popular tourist spots you want to visit or activities you want to do.
To help you pick the right place for your stay in Kuala Lumpur, here are some of the best areas that you can choose from:
Bukit Bintang Area
The Bukit Bintang area is the most popular place to stay in if you want to be in the center of all. It is close to dining restaurants, shopping malls, cafes, and street foods. You can also experience the vibrant Kuala Lumpur nightlife in this area. Connected with both Monorail station and an MRT station, it is convenient to travel in other parts of the city. You can also quickly get a taxi or call a Grab.
If you decided to stay in Bukit Bintang, you can spend time and visit Jalan Alor. It is Kuala Lumpur's famous hawker food street, wherein, every night, dozens of food stalls and restaurants gather along this street. You can have a fun and exciting Kuala Lumpur nightlife experience!
The area has a wide variety of excellent hotels, apartments, and hostels to stay suitable for most budgets.
Kuala Lumpur City Center 
The Kuala Lumpur City Center, or KLCC for short is another popular area to stay in next to Bukit Bintang. Located in this place is the world's tallest twin towers, Petronas Twin Towers. Most of the hotels around the area have a great view of this spectacular Malaysia towers. The area is close to a lot of shopping malls and restaurants nearby.
You can easily walk from KLCC to Bukit Bintang with the elevated, covered pedestrian walkway which can take around 20 minutes. More restaurants, malls, cafes, and KL street foods await you on the other side. You can also take a short walk, run, or rest at the KLCC Park.
The KLCC area has more high-end luxury hotels and expensive top-end restaurants. And the Kuala Lumpur nightlife is more sophisticated than to Bukit Bintang. The public transportation is also accessible in the area.
KL Sentral, Lake Gardens, and KL Tower
Next on the list that you can check for a possible place to stay in is the KL Sentral! It is the home to Kuala Lumpur's main transportation hub, KL Sentral Train Station. You can quickly and easily get to any part of the city or the rest of Malaysia, Thailand, and Singapore. This area is so convenient as many forms of transportation interlink here, including the MRT Lines, LRT trains, monorail, and the airport Klia Express train.
You can find a lot of excellent high-end international hotels in the area and restaurants serving both local and international cuisines. You can chill and spend time around NU Sentral Shopping Mall. It is a large mall that has hundreds of shops, restaurants, cafes, a cinema, and a convenience store.
On the other hand, KL Tower or Bukit Nanas is also a great place to stay in. It is positioned in a centrally located area, halfway in-between KLCC and Bukit Bintang. You can easily walk from here to most places. Get a great view of one of the iconic landmarks of Kuala Lumpur, the KL Tower, or Menara Tower. Next is the famous KL Forest Eco Park, which consists of the last remains of the original rainforest in the city.
KL Tower consists of a mix of residential apartments, hotels, and some small shopping malls. Looking for a place to stay in is easy as there are high-end and mid-range accommodation options around the area.
What are the things not to do in Kuala Lumpur?
As much as possible, we want our trip to give us beautiful unforgettable memories. We want our whole stay in the country to flow smoothly and avoid conflicts, especially with the locals. A great souvenir that we can bring with us back home is knowing that we got to connect and be friends with the locals. So, here is the list of things not do in Kuala Lumpur that you should take note of.
Never express your opinion on the government.
You might even hear some news about Malaysia that you want to discuss before you even step your feet in the country. You can talk with it amongst yourselves in a private place but voicing it out in public is a 'no' 'no'. Keep your opinion within yourself and don't try to speak out. This is for your own safety and to avoid major conflict in the country. One may actually be charged under the Sedition Act and jailed.
Never carry drugs into the country.
Possession of illegal drugs is a serious crime everywhere, and Malaysia is not an exception to that. The country has a merciless penalty for those people who'll dare to disobey the law, and that's the death penalty. Simply possessing mild cannabis can result in a non-negotiable death sentence.
Never ride a taxi without a meter.
To avoid getting scammed, avoid riding taxis without meters, and will give you a fixed rate. Always make sure that the taxi you're riding uses a meter. If you're wary of riding one, you can use other ride-hailing apps such as Uber and Grab. Grab has a GrabTaxi option.
Never enter a house or any holy places with your shoes on.
The practice of removing shoes before entering homes or any religious places is always a part of the Malaysian household. As a sign of respect to the locals, you can follow this custom too. If you're checking in an apartment, you can ask the owner whether this is a point of contention with them.
Never insult the local cuisines.
All Malaysians agree that their dishes are the best. From the famous nasi lemak up to spicy laksa noodles, they are proud of their delicious local cuisines. So if ever you're asked to give an opinion about their food, make sure that you're kindly giving them a positive review.
And of course, avoid to be picky with food and try to splurge into different local restaurants during your trip. Don't be scared to try local cuisines in Kuala Lumpur.
Never bring a durian to hotels.
Durians have a strong scent that tends to linger on everything. Understandably, hotels and airport ban bringing of durians, to respect their guests. You can try eating it along the streets of Kuala Lumpur, but don't bring it to the hotel. This is also to respect other guests too. You can bring durian delicacies like durian pancakes since those don't have a stinky smell.
Forget about your safety.
Wherever you are, beware of pickpockets. Always make sure to secure your things to avoid any of your essentials get stolen. Be attentive when you're walking around the streets. Have your bag tucked away from the roads to avoid snatch thieves. Never walk with a phone in hand. Also, don't walk alone at night.
Never leave the house without an umbrella.
If you're spending the whole day outside your hotel to tour around Kuala Lumpur, always bring an umbrella with you. You might get caught in a tropical rainstorm while you're on the street. Having an umbrella is good protection from heavy rains while you're waiting for a cab or continue exploring.
Conclusion
There's a lot of Malaysian tourist attractions that you can add on your list. Kuala Lumpur is a great city to start your Malaysia tour. There's a lot of picture-perfect places to visit from natural parks to man-made skyscrapers, delicious cuisines, and delicacies to try too. You can also enjoy a fun Kuala Lumpur nightlife around the city. Learn more about Malaysian culture as you visit museums and interact with the locals.
Malaysia is a country worth visiting. And for the next Southeast Asian country that you can visit, take a look at the majestic city of Bali in Indonesia.