Gatlinburg, Tennessee may be a small quiet city to outsiders. But the minute you step foot inside their borders, you will be greeted with a ton of activities and amazing sights to explore. Gatlinburg is the home of the Great Smoky Mountains National Park packed with happenings that you'll never go bored on this side of the United States.
Where is Gatlinburg?
Gatlinburg is a city in Sevier County, Tennessee and located south of the eastern part of the United States. It's a one hour drive from Knoxville and three hours from Atlanta.
Gatlinburg has a population of around 4,000 but visited by millions yearly. It's popular for the Great Smoky Mountains. But through time, Gatlinburg, Tennessee has built its name for having more than just sights to see but with numerous things to do. 
15 Things To Do In Gatlinburg, Tennessee
1. Gatlinburg Skylift Park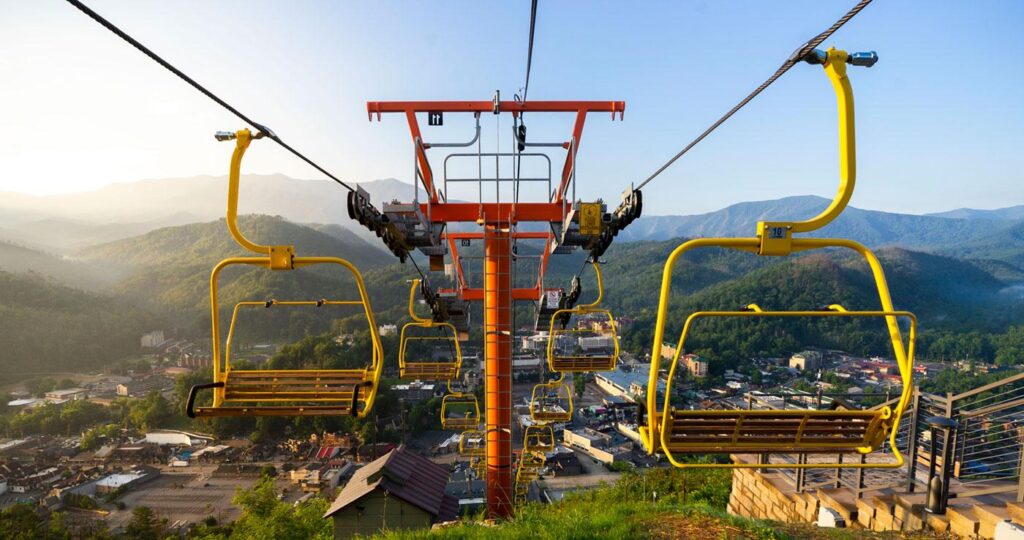 Start your tour by heading to the Gatlinburg Skylift Park to check out panoramic views of the Smoky Mountains. The park has many attractions you can choose from such as Gatlinburg Sky Bridge, SkyLift, SkyDeck, and SkyCenter. The SkyLift is a 3-seater chairlift that takes you on a ride up to Crockett Mountain. Along the way, look out over Gatlinburg and experience a relaxing way of enjoying the views.
If you're looking for a more adventurous way of taking in the sights, take the Gatlinburg Sky Bridge. It's a suspension bridge that's 680 feet long and considered to be the longest in North America. Experience the thrill of walking back and forth to this bridge, especially when you come across the glass-floor panel when you're halfway thru.
Enjoy the scenic view of SkyDeck and SkyCenter While just sitting down and enjoying the fresh air. The SkyCenter inside the SkyDeck is also where you can buy food or a souvenir of your visit. You can also sit inside at the bar with a drink to keep you company as you take in the wide and beautiful view of the Tennessee mountains.
Address: 765 Parkway, Gatlinburg, TN 37738, United States
Hours of Operation: It's usually 9:00 – 10:00 pm but do visit their website as schedules might change. 
2. Gatlinburg Farmer's Market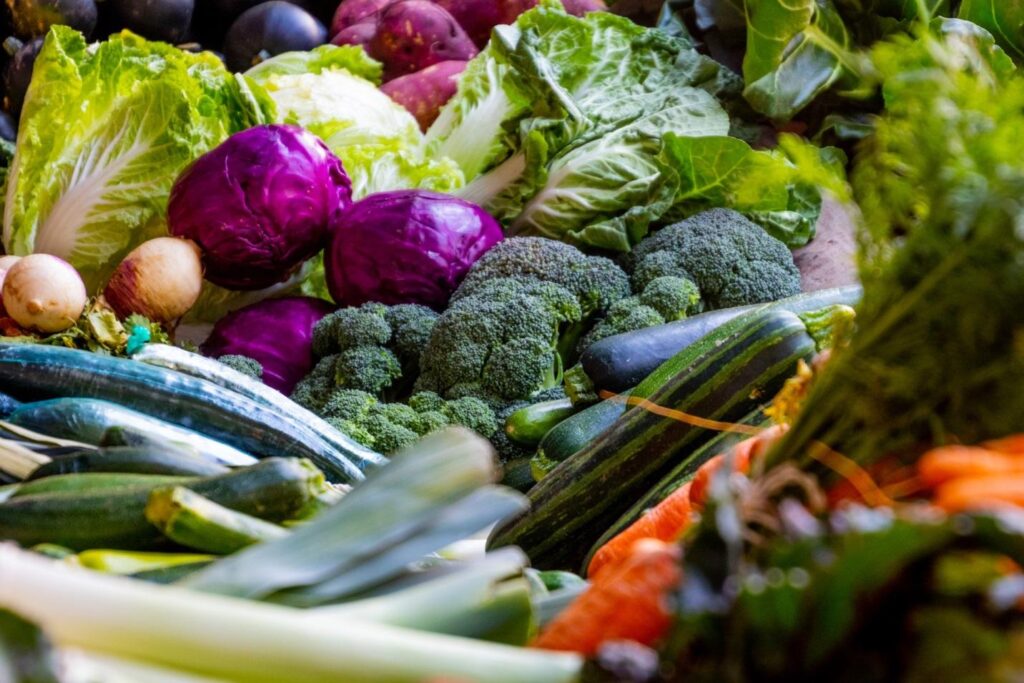 Taste the local cuisine and go on a picnic by visiting Gatlinburg Farmer's Market. You'll be able to find local produce such as fruits, vegetables, honey, nuts, jams, and berries. The vendors in the markets also sell baked goods and other healthy treats.
Aside from food, Gatlinburg Farmer's Market also sells handmade gifts you can use as decorations in your homes or give away as souvenirs to friends and family.
Address: 1222 East Parkway, Gatlinburg, TN 37738. Be sure to visit this website as the location might change from time to time.
Hours of Operation: 8:30 AM to 12 Noon
3. Mysterious Mansion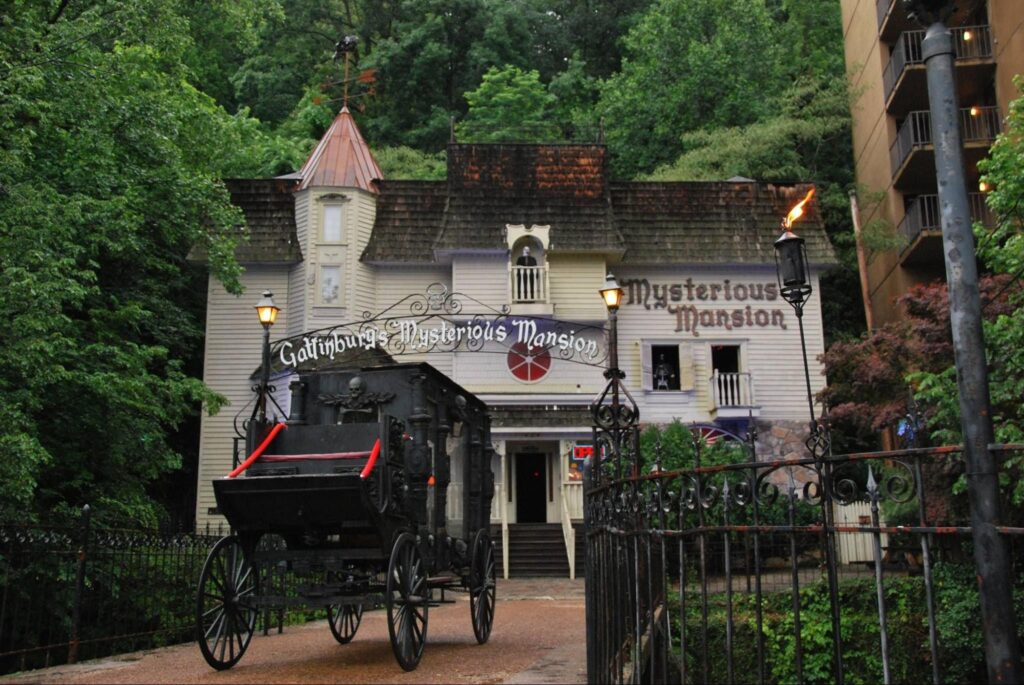 Gatlinburg's Mysterious Mansion has been frightening the visitors since 1980 and yet people still come back for more. 
This three-story mansion is known to be one of the best haunted attractions in Gatlinburg. It includes a self-guided tour that lets you walk around winding staircases, creepy and dimly lighted corridors, and even a secret passageway. Be wary of who (or what) might be following you or hiding behind the shadows.
If you're one to enjoy a few scares, the Mysterious Mansion is a must-visit attraction.
Address: 424 River Road, Gatlinburg, TN,37738
Hours of Operation: Monday to Thursday (3:00 pm – 11:00 pm), Friday (12:00 pm – 11:00 pm), and Saturday to Sunday (11 am to 11 pm)
4. Gatlinburg Mountain Coaster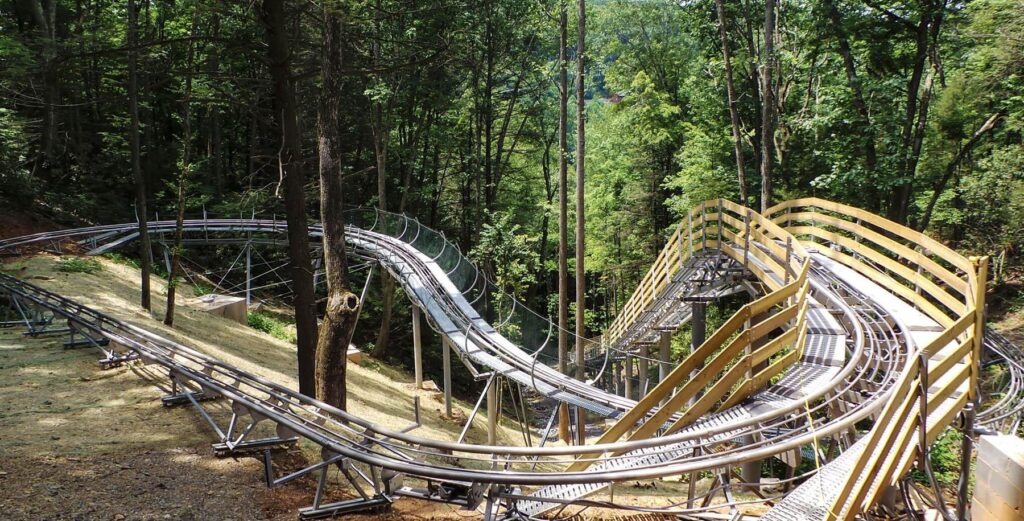 The Gatlinburg Mountain Coaster is a single or two-seater ride wherein you can control the speed. This is not your usual roller coaster. This is a family and kid-friendly coaster which makes it so much better. Not only for kids but for everyone, you'll also be taken into a scenic route through the woods in the Tennessee mountains rather than just zipping by to appreciate the sight of nature.
It's open all year-round and is an ideal outdoor activity for friends and family.
Address: 306 Parkway, Gatlinburg, TN 37738
Hours of Operation: Sunday to Thursday (10:00 am – 6:00 pm) and Friday and Saturday (10:00 am – 8:00 pm)
5. Mountain Mall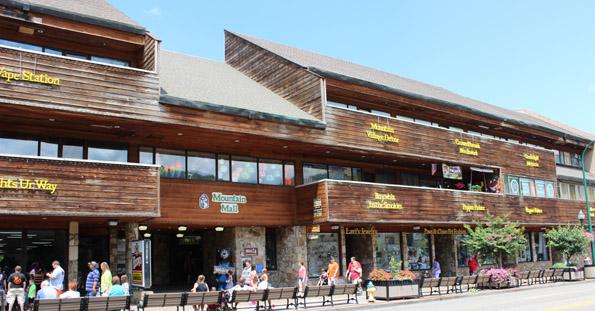 Shopping is a must whenever you're traveling. At Gatlinburg's Mountain Mall, you might find yourself lost in all the shops as this mall is one of a kind. 
The Mountain Mall is a shopping center with different themes and so many shops that everything you need can be found here. People flock to this mall as it's located in the middle of Gatlinburg. 
Stop by The Pepper Palace for some gourmet marinades and hot sauce. Shop at The Scented Willow for skin and bath products. You can also choose several restaurants to dine. Allow yourself to splurge at Mountain Mall and get into a fun shopping experience.
Address: 611 Parkway Suite F15, Gatlinburg, TN 37738
Hours of Operation: Monday to Sunday from 10:00 am to 10:00 pm
6. Ghost and Haunt Tours of Gatlinburg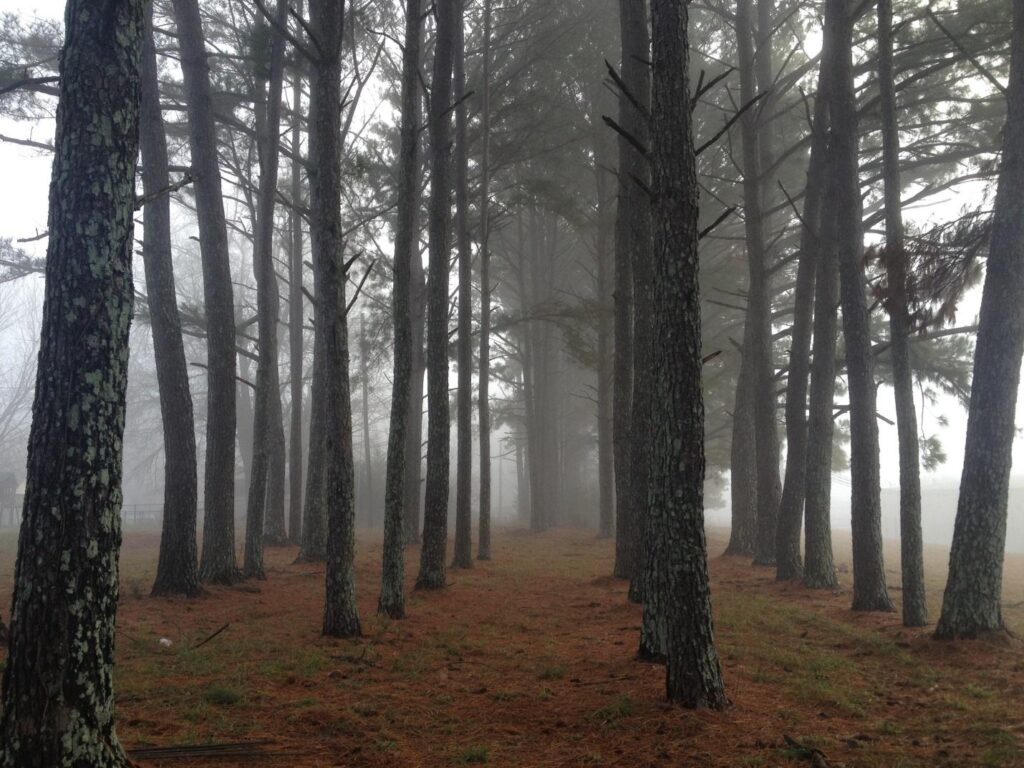 Step back into the past by going on Gatlinburg's Ghost and Haunt Tours. It's quite different than the Mysterious Mansion wherein this walking tour has an assortment of tales from legends and historical facts that occurred in Gatlinburg's past. 
Expect a twist of gruesome tales in this tour. It's up to you whether or not you'll believe in their stories. One thing is for sure, by the end of this tour, you'll find yourself enjoying and discussing the tales with your friends. 
Address: 520 Parkway, Gatlinburg, TN 37738
Hours of Operation: Monday to Sunday from 9:00 pm to 10:00 pm. Inquire for private tours on their website.
7. Wild Bear Falls Indoor Waterpark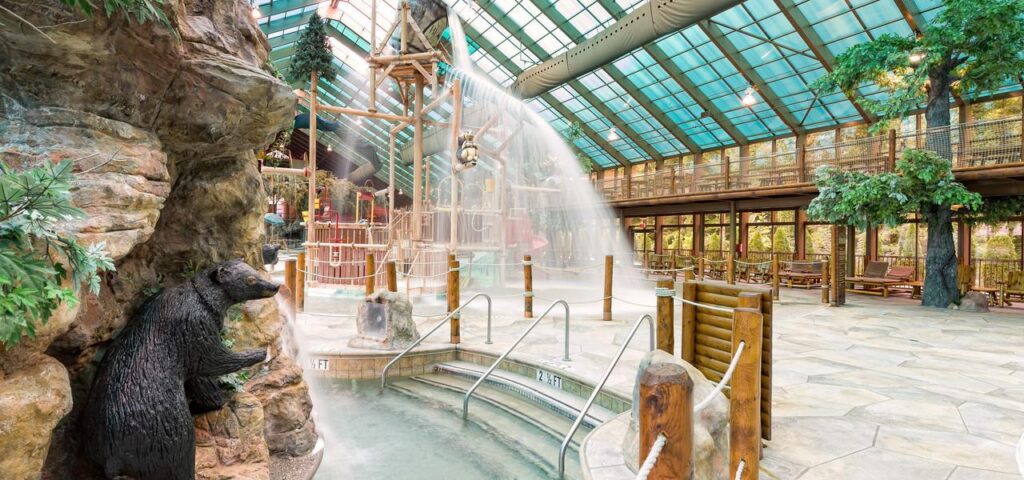 Dive in and splash around Gatlinburg's largest indoor waterpark. Wild Bear Falls Waterpark is Westgate Smoky Mountain Resort & Spa's biggest attraction. The heated indoor waterpark is open all year round so you can still enjoy swimming even during the winter. 
Float down a 900-foot-long river at Cades Cove and enjoy this leisure ride. Or if you'd like a wilder experience, take the 300-foot enclosed slide at Laurel Falls. For those wanting to relax, you can also wind down at their hot tubs.
The waterpark is for all ages and guaranteed to bring out a fun time for everyone.
Address: 915 Westgate Resorts Road, Gatlinburg, TN 37738
Hours of Operation: Sunday to Thursday (11:00 am to 7:00 pm) and Friday and Saturday (11:00 am to 9:00 pm)
8. Hollywood Star Cars Museum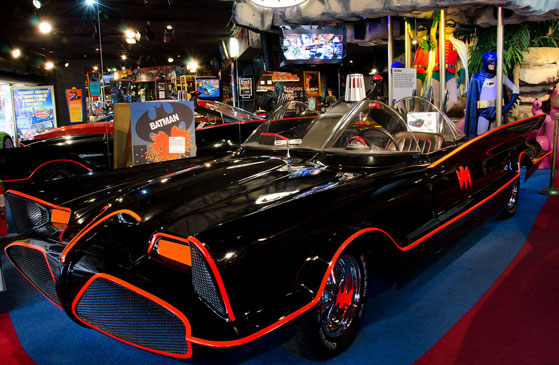 There are a lot of things to see in Gatlinburg, Tennessee. There's even one for car enthusiasts. At Hollywood Star Cars Museum, you can check out over 40 cars featured in movies and TV shows. 
Re-imagine scenes from Avengers, The Fast and The Furious, and NCIS. The museum is fun for all ages and a great way to immerse yourself in pop culture.
Address: 914 Parkway, Gatlinburg, TN 37738
Hours of Operation: Monday to Sunday at 9:00 am to 10:00 pm
9. Headcase Escape Adventures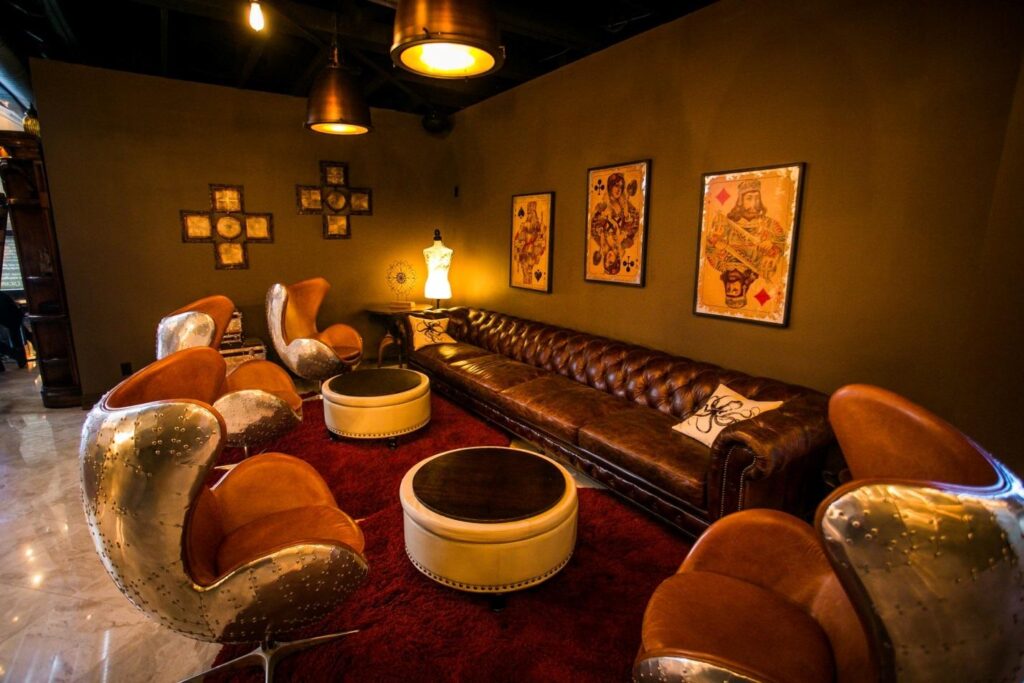 Gather your friends and join the Headcase Escape Adventures where you can sign up to 5 escape rooms and figure out the answers to unlocking them. Whether it's finding lost artifacts to get out of the room safely or diffusing a bomb, Headcase Escape Adventures is one of the most popular things to do in Gatlinburg that entertains the young and old.
You may also go on a date by joining an escape room since they accept a minimum of two people.
Address: 205 Historic Nature Trail, Gatlinburg, TN 37738
Hours of Operation: Monday to Sunday from 10:00 am to 11:00 pm. Please visit their website before heading to their location.
10. The Salt And Pepper Shaker Museum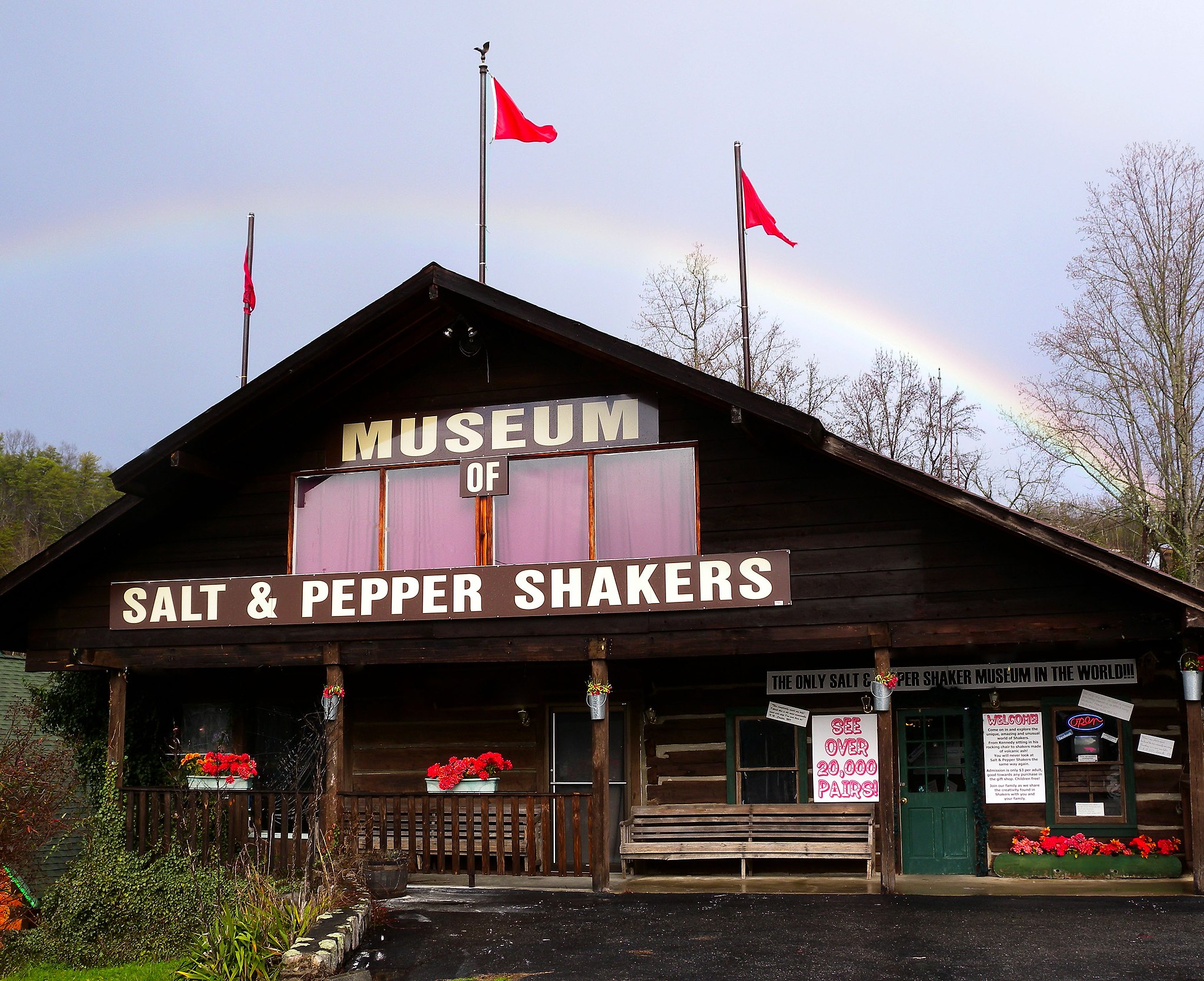 Admit it, even you'd be interested to check out 20,000 salt and pepper shakers. Whether you come as a curious guest or one who is in need of amusement, Gatlinburg's Salt and Pepper Shaker Museum is worth a visit.
The collection of curator and owner Andrea Ludden who has been collecting salt and pepper shakers for more than 35 years definitely have what it takes that deserves your attention. It may be an odd hobby for some but many leave this museum with a delightful experience.
Address: 461 Brookside Village Way, Gatlinburg, TN 37738
Hours of Operation: Monday to Sunday at 10:00 am to 2:00 pm
11. Space Needle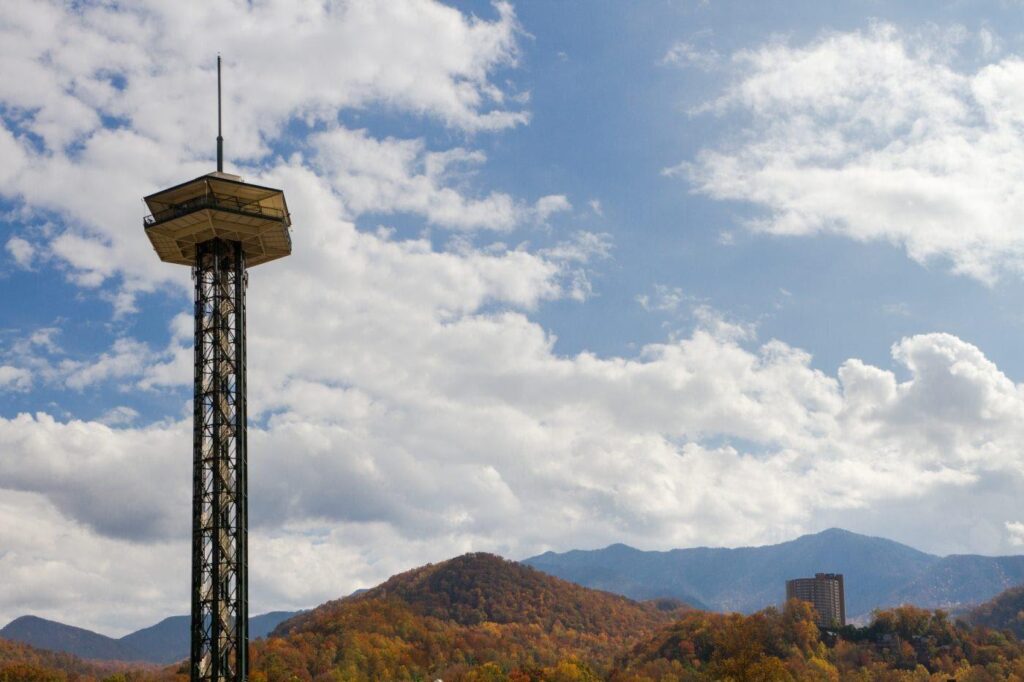 The Space Needle is considered one of the iconic attractions in Gatlinburg and not to be missed when you're in the city. The 407 feet observation tower gives you the best views of the Great Smoky Mountains and Gatlinburg. 
Ride the glass elevators to get to the observation deck that gives you a 360° view of the city and the mountains. Check out the Higher Learning exhibits which feature the interesting history of the place. You may also visit Arcadia. It's a 25,000 square-foot game arcade with all the video games you can imagine. Catch shows at the Iris Theater as well if you're looking for entertainment.
To sum it all up, the Space Needle is one place where there's everything for the whole family.
Address: 115 Historic Nature Trail, Gatlinburg, TN 37738
Hours of Operation: Monday to Sunday at 9:00 am to 1:00 am
12. Nantahala Outdoor Center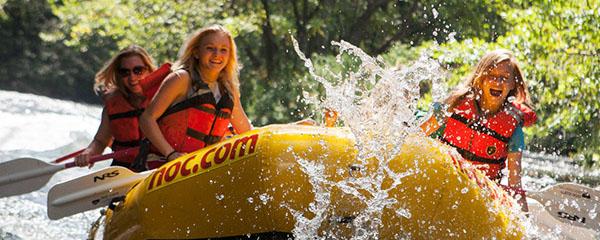 If you're looking for a lot of activities to do in only one area, head to Nantahala Outdoor Center (NOC) to get the best jam-packed adventures in Gatlinburg.  
The NOC is home to the best outdoor activities in the area. Awarded as "One of the Best Outfitters on Earth" by National Geographic Adventure. You can go hiking on Gatlinburg falls, wall climbing, camping, whitewater rafting, and kayaking. 
Most of the water activities make use of the Pigeon River and all of the activities are perfect for groups or families that are in for some fun and thrilling sports.
Address: 1138 Parkway, Gatlinburg, TN 37738
Hours of Operation: Monday to Sunday at 8:00 am to 5:00 pm
13. Impossibilities Magic Show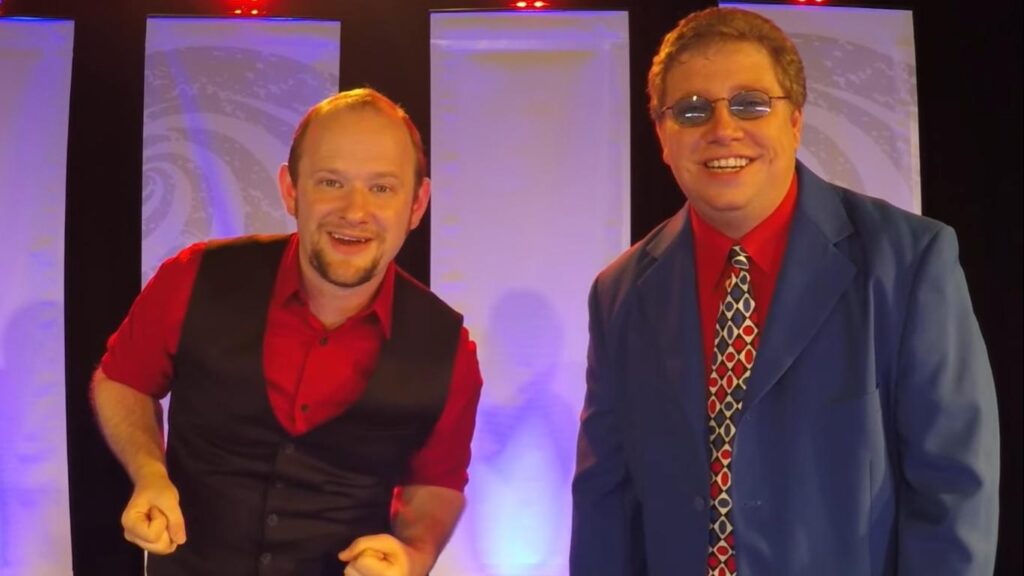 We've mentioned the Iris Theater above for shows you might like to watch while you're in Gatlinburg. One show that's worth mentioning is the Impossibilities Magic Show. 
Combine magic and comedy with Chris Collins and Erik Dobell as they defy reality and trick your minds into seeing all sorts of magic. They've been featured in America's Got Talent and have traveled from South Korea and Las Vegas to entertain the young and old alike. Whether you'll believe the things you'll see or not, Impossibilities is a show you must catch while you're in Gatlinburg.
Address: 115 Historic Nature Trail, Gatlinburg, TN 37738
Hours of Operation: Show schedules vary. To check out their schedule, visit this website for more information.
14. Tennessee Homemade Wines
Sample the local wines made right in Gatlinburg. At the Tennessee Homemade Wines, only local fruits are turned into wines. These are made by the people of Gatlinburg as well so everything about this place is all about quality and tradition.
Their featured products include White Knuckle Grape, Blueberry Bammer, Fine Blackberry and Proper Peach. There are also free tastings should you wish to try them first before buying a bottle.
The wines at Tennessee Homemade Wines are also a great souvenir to take home so don't leave Gatlinburg without one.
Address: 643 Parkway, Gatlinburg, TN 37738
Hours of Operation: Monday to Thursday (10:00 am – 10:00 pm), Friday to Saturday (10:00 am – 11:00 pm), and Sunday (10:00 am – 9:00 pm)
15. Great Smoky Mountains National Park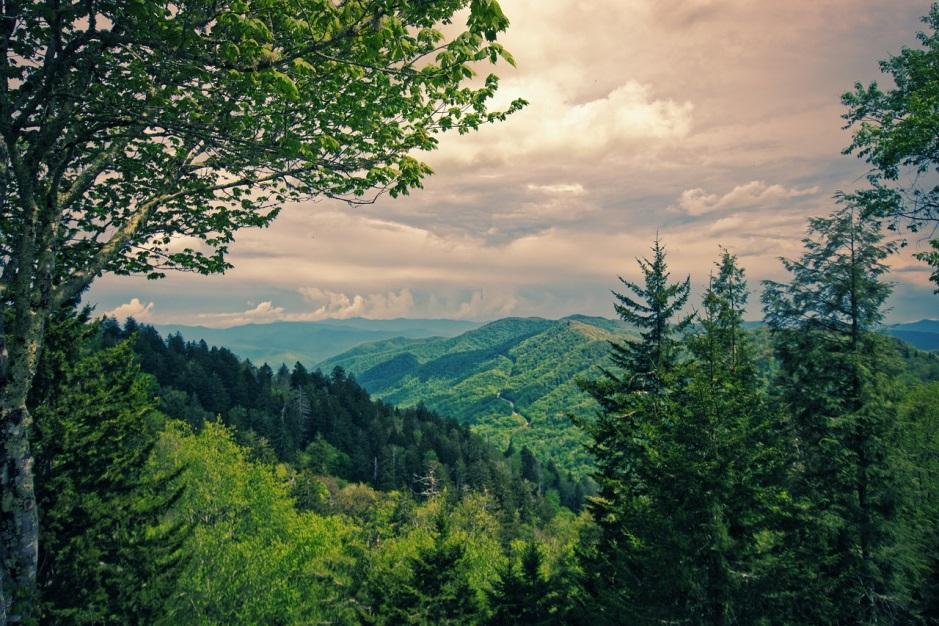 The Great Smoky Mountains National Park is the ultimate tourist destination in Gatlinburg, Tennessee. You can't say you've been to Gatlinburg unless you've explored this beautiful park. 
Explore the park in a traditional way by hiking through a series of different Gatlinburg trail. There are over 150 Smoky Mountain trails to choose from. You'll pass by Gatlinburg falls, valleys, flora and fauna, and all sorts of wildlife. It's one of the most popular things to do in Gatlinburg with friends, families, or even just by yourself.
Don't miss out on having a picnic at the park as well. Take in the outdoor experience and leave the city life behind for just a moment. The Great Smoky Mountains National Park will leave you with great memories and will make you want to come back for more.
Address: To enter the Gatlinburg entrance, take Exit 407 (Sevierville) to TN-66 South if you're coming from I-40. When you reach the Sevierville intersection, continue to US-441 South. Just follow US-441 until Sevierville and Pigeon Forge. You'll reach the entrance to the park after Pigeon Forge.
Hours of Operation: Visit their website since schedules change monthly.
Now that you know what are the things to do and sights to see in Gatlinburg, Tennessee here is more information that will help you during your stay.
Where to stay in Gatlinburg?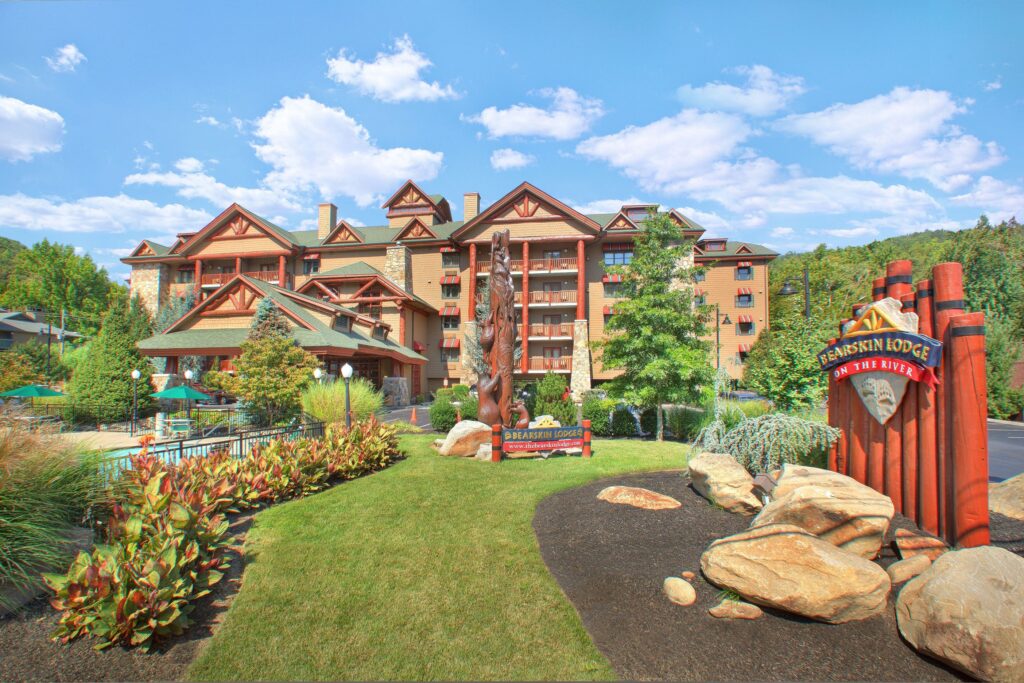 Westgate Smoky Mountain Resort and Spa
Westgate Smoky Mountain Resort and Spa is a family resort that's fully equipped with all your needs to stay comfortable while you're on vacation. As mentioned above, this is where the Wild Bear Falls indoor water park is located. There are also other amenities such as a full-service spa, heated outdoor pools, zip line, fitness center, and a mini-golf course. Westgate's Gatlinburg cabins are the most relaxing rooms you'll ever stay that you'll never want to leave.
To book your stay, visit their website.
Bearskin Lodge on the River
For a more intimate stay, you can book at the Bearskin Lodge on the River. It's a beautiful and laid-back hotel that has the complete amenities that will make your stay memorable. The balcony rooms have a gorgeous city view or a relaxing stream view. It's perfect for couples looking for a nice romantic getaway.
To book a room, visit their website.
Camping Around Gatlinburg, Tennessee
You may also ditch the Gatlinburg cabins for a tent. Besides, what better way to enjoy your trip than to go camping?
You may camp in the Smoky Mountains but do note that the number of nights is limited and so are the Gatlinburg campgrounds where you're allowed to set up your tents. This is for your comfort and safety as the area is wide and some places could be dangerous. 
To check out the list of rules and regulations, visit this site.
Where to eat in Gatlinburg?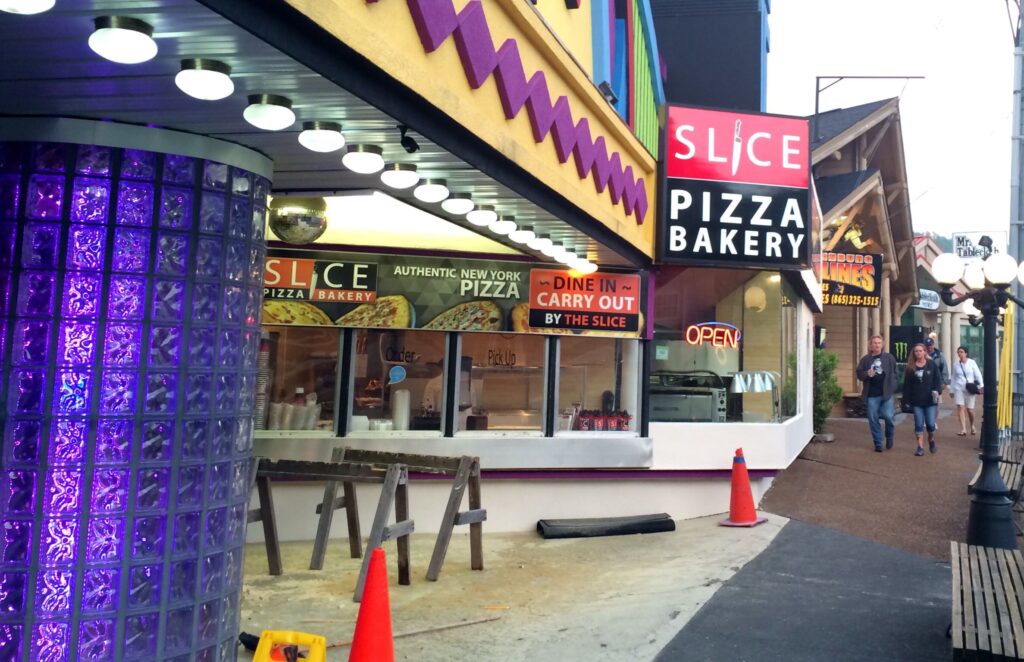 You'll never go hungry in Gatlinburg since there are a lot of places to dine. We recommend checking out the local eats as there's nothing more delicious than getting a taste of homegrown cuisine.
For Breakfast: Pancake Pantry
The Pancake Pantry has been serving delicious breakfast meals since 1960. They're the first pancake house at Gatlinburg and since then, people have been having family meals and get-togethers at this rustic and brick-walled restaurant.
Their menu covers most breakfast meals including waffles, pancakes, crepes, and omelets. They also serve lunch and snacks such as sandwiches, burgers, soups, and salads.
For Lunch: Slice Pizza Bakery
It's always a good time for pizza. At Slice Pizza Bakery, you'll have thick crust pizzas with flavors such as pulled pork barbecue, Philly cheesesteak, pepperoni, cheese, meat lovers, and Hawaiian. Pineapple lovers will especially love the Hawaiian pizza as it comes with large pineapple rings rather than just the bits.
Aside from pizza, Slice Pizza Bakery offers make-your-own calzones.
For Dinner: Cherokee Grill and Steakhouse
Cap the night off with a luxurious steak at Cherokee Grill. The steakhouse has a mountain-lodge ambiance with stone and brick walls. Start your meal with a Classic Crab Bisque or a Shrimp Cocktail and indulge in their Prime Grade Rib Eye Steak. They also have a kid's menu should you bring your little ones with you.
Gatlinburg Travel FAQs
What is the closest airport to Gatlinburg Tennessee?
McGhee Tyson Airport is the closest airport to Gatlinburg which is just 12 miles south of Knoxville. The drive from the airport to downtown is an hour and 10 minutes without traffic.
How far is Gatlinburg from Nashville?
Nashville to Gatlinburg is around 222 miles. If you take I-40 E, it will take you about 3 hours and 35 minutes to get there. The most convenient and affordable way to get from Nashville to Gatlinburg is to take your car.
How far is Pigeon Forge from Gatlinburg?
Pigeon Forge and Gatlinburg are quite close to each other as they are only 5 miles apart.
When does it snow in Gatlinburg?
Snow comes around in December to April in Gatlinburg. Although you might not see the snow yet in December as it's more prominent in higher elevations. January to March is your best bet to see Gatlinburg covered in snow.
Are you all set for your trip to Gatlinburg, Tennessee? With this guide, you won't be lost on what to do around this city. Don't forget to bring your camera and enjoy what wonderful activities and sights Gatlinburg has to offer.