Is your family planning to go to the beach soon? Whether you're coming from a country with a winter season or just want to take advantage of summer, it's important to make your beach trip memorable and comfortable. So, don't forget to bring your beach tents with you!
Although you love soaking in the sun and getting that perfect golden sunkissed skin, you should still protect your skin. While sunscreens do its job, you can't just bask under the sun all day long. This is why bringing the right beach shade with you is essential. You'd want something to lounge in when the sun is at its peak and probably sneak in a snooze here and there while listening to the beach waves crash on the shore. And when you're with the family, you'd want a high-quality beach shade where everyone can chill in comfortably.
With so many options out there, how do you choose which beach shade to bring? Here are the top three options:
1. Beach Tent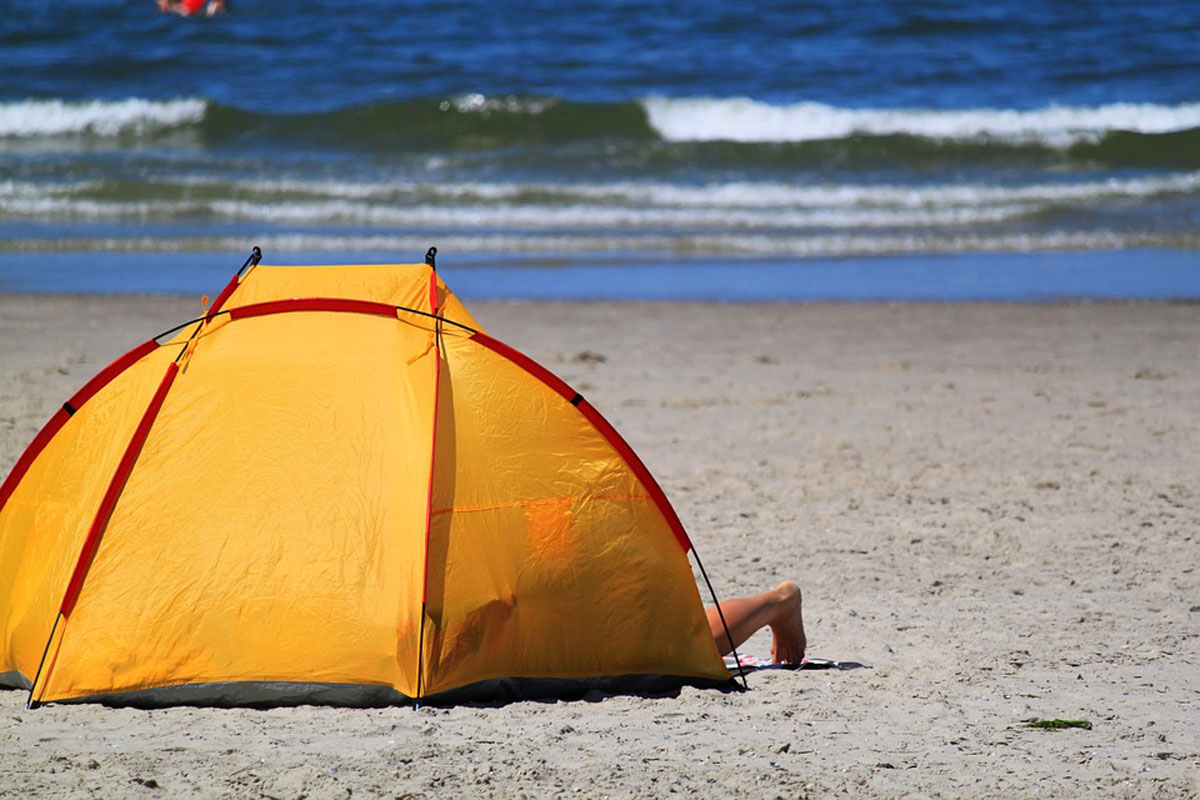 This shade is similar to a camping tent. This beach shade provides privacy, especially when you are changing clothes. It can protect your family from the sun, rain, sand or debris, and critters. This shade is perfect for families with babies and small children because it gives the sun protection they need.
Just like the camping tents, sand beach tents are made from the same materials, which can be either a polyester or weather-resistant nylon. However, these shades are not meant for sleeping in. These are only best used as a short-term shelter while on the beach. Beach easy up tents come in different sizes and styles. Most of them have a capacity for two adults and a couple of children. While some of them have one zippered door, while others have three side openings. Some include a floor, and some beach tents do not.
2. Beach Canopy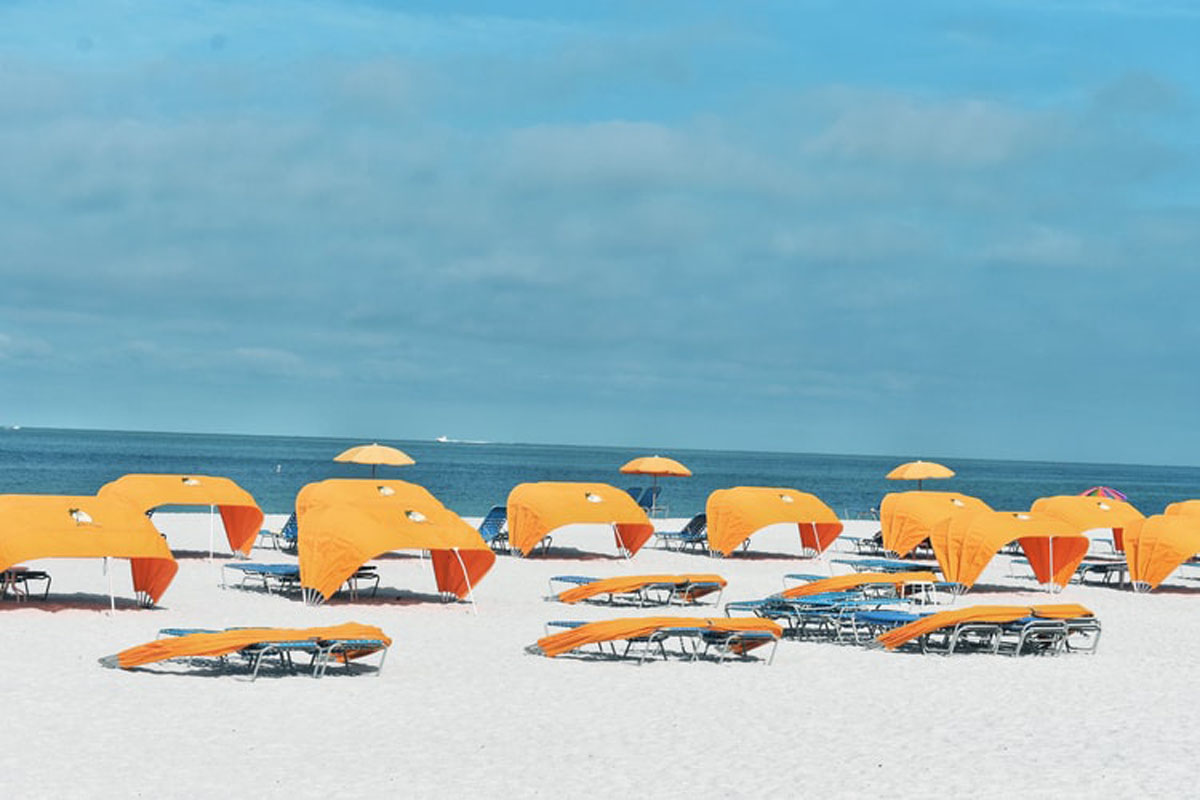 More people can fit in a shade canopy because it is taller than tents. You can sit or stand comfortably under the shade. It is easy to bring because it can collapse down to size.  Most canopies come in 5 ft by 5 ft to 10 ft and 20 ft. Larger or semi-permanent canopies are called marquees. You will enjoy eating together because this tent provides more space. For families who always hold game activities (like playing cards or board games), this is a perfect choice.
3. Beach Umbrella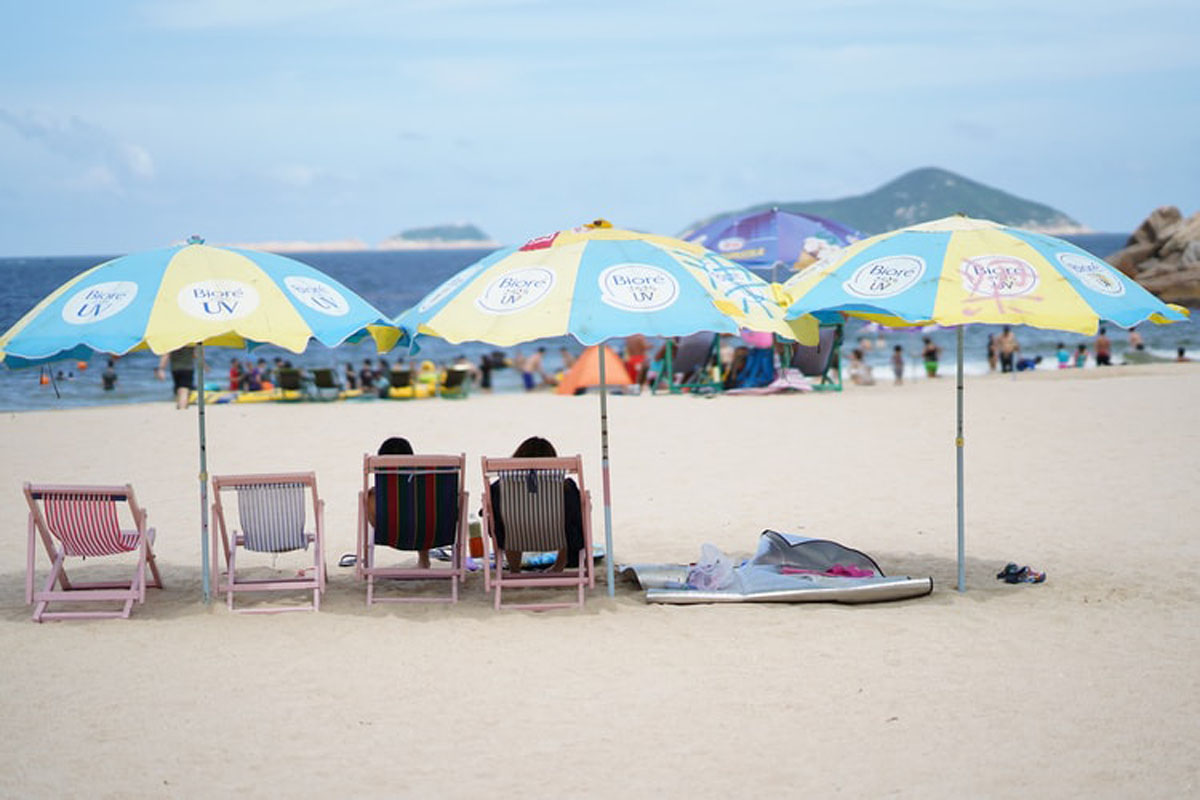 Although you can stay at a beautiful beach cabana, a beach umbrella is a notorious beach shade you will see along the shore. It is the first choice of people who are always-on-the-go because it is portable. It is budget-friendly and is available in different styles and sizes—that's why many beachgoers choose this.
Is this good for a family with kids? Depending on the size of the umbrella, it can shelter two or more people. Some umbrellas are specially made for families that have UPF 50+ maximum sun protection. Other umbrellas have large inner pockets, side panel zippered windows, and tent flaps. These features ensure privacy and provide ease to carry them.
Things You Need To Consider When Buying A Portable Tent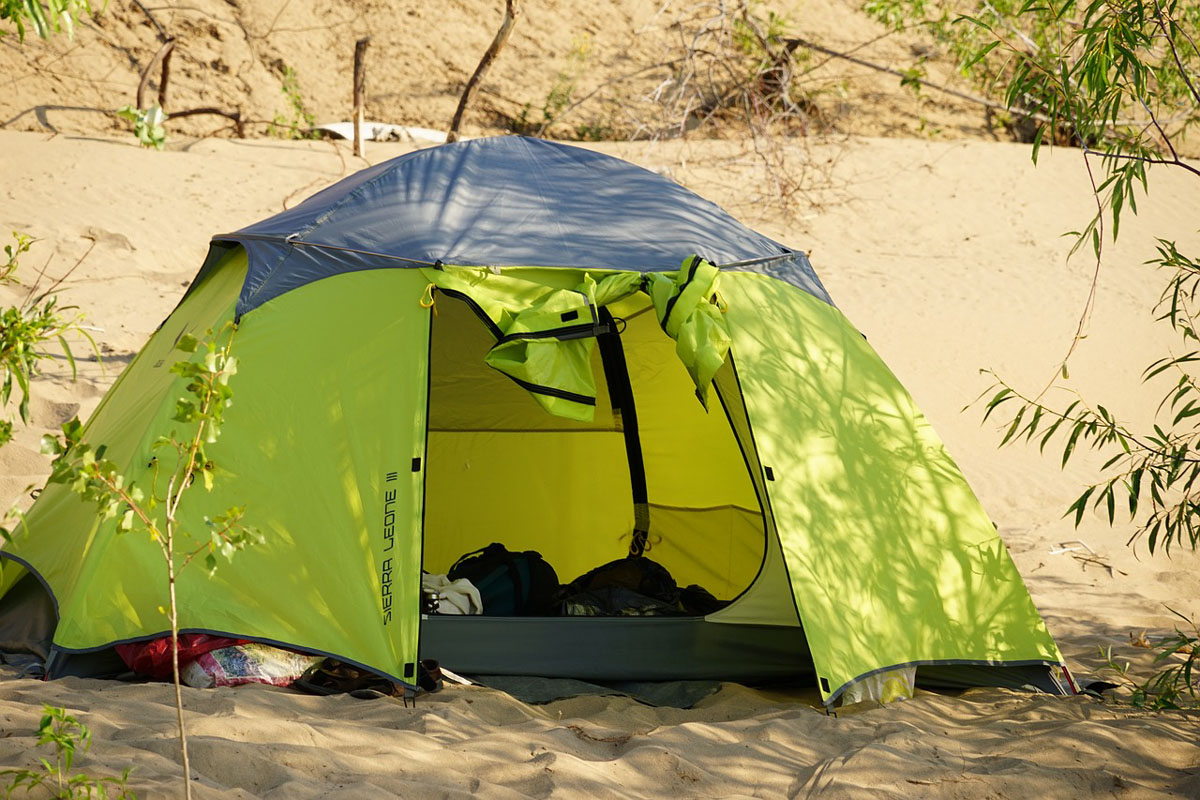 When it comes to shopping around for portable beach tents you and your family can use, you will also play a big role in choosing the best one. Reading reviews is one thing, but doing your homework is a definite must. To help you out, focus on these qualities when choosing your beach tent:
1. Features
Before reading the reviews of bloggers and online users, it is advisable to learn and understand the features of each type of beach shelter. Always remember that portable sun shelters range from lightweight canopies to heavy-duty shades. Each of them also offers different accessory options.  You should also consider the ease of setup and stability.
The features you need to look at are the ease of using it, durability, the windows, floors, doors, the materials used for the tents, and capacity. There are lots of features that should be checked. You may do some research online to learn about the convenience of each feature. You may also ask the help of a friend to guide you on choosing the best one.
2. Durability
It is also necessary to ensure the longevity of the beach shade. The common problem of most portable shades is it easily blown away by the wind. And when the tent is blown away, that's when the fabric starts to tear and the poles start to break. It is vital that you pick a beach tent with very durable and sturdy materials, especially if you're always setting it up and disassembling it.
3. Budget vs. Convenience
Many people prefer to buy cheaper ones. Sadly, instead of saving money with the cheaper tents, they find themselves buying a new one sooner because the cheaper ones tend to break easily. As they say, you get what you pay for. When you are buying a beach canopy, you are investing. You will save more money if the item you get can be used for a long time.
4. UV Protection
The major goal of getting a portable tent is to protect you from the UV rays of the sun and to protect you from sand and small animals. If one of your family members has no plans to go into the water or hates the sun, get a tent with UPF 50+ sun protection to make sure those who stay in the tent are protected.
5. Join the Community Forum
Once you understand how the features of beach canopy work, it is now the time to check what people think about the products. There are lots of blogs that discuss the pros and cons of each brand. It is also good to check the comments of the users on social media. Don't forget to check if the reviews are credible.
Takeaway
Beach tents are something you don't skimp on. They must be durable and sturdy enough to withstand the harsh outdoor elements plus the constant setting up, disassembly, and storage. If your family loves the beach, there's no doubt that you should invest in a high-quality tent that will last you years. Sometimes, it can take a bit of experimenting to see what really suits your family's needs. Just go ahead and give the different beach shades a try, you'll never know which you'll fall in love with!