Apart from having a rich culture, Mexico is also a destination filled with natural coastal wonders. Mexico beaches are some of the best in the world. Most of which boast powdery white sand, sparkling turquoise waters, and diverse marine life. So, if you're planning to visit Mexico, don't forget to go to some of its beautiful tropical beaches.
Where Is Mexico?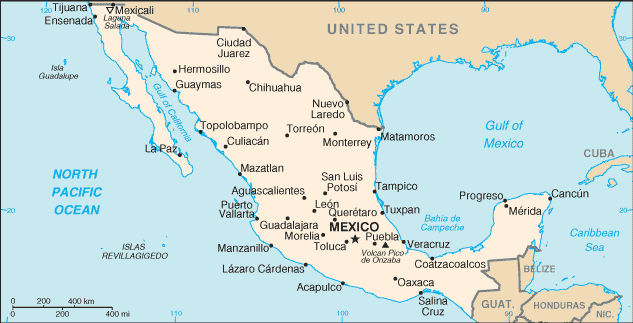 Mexico is a country situated in the southern part of North America. It shares land borders with the United States of America to the north and Guatemala and Belize to the south. It's also bordered by several bodies of water, namely the Pacific Ocean to the west, the Carribean Sea to the southeast and the Gulf of Mexico to the east.
Mexico boasts around 5800 miles (9335 km) of beaches, but inside the country, you'll find diverse landscapes, flora, and faun. The country is made up of highlands, lowlands, forests and even deserts, which are all amazing to behold.
Best Time To Visit Mexico Beaches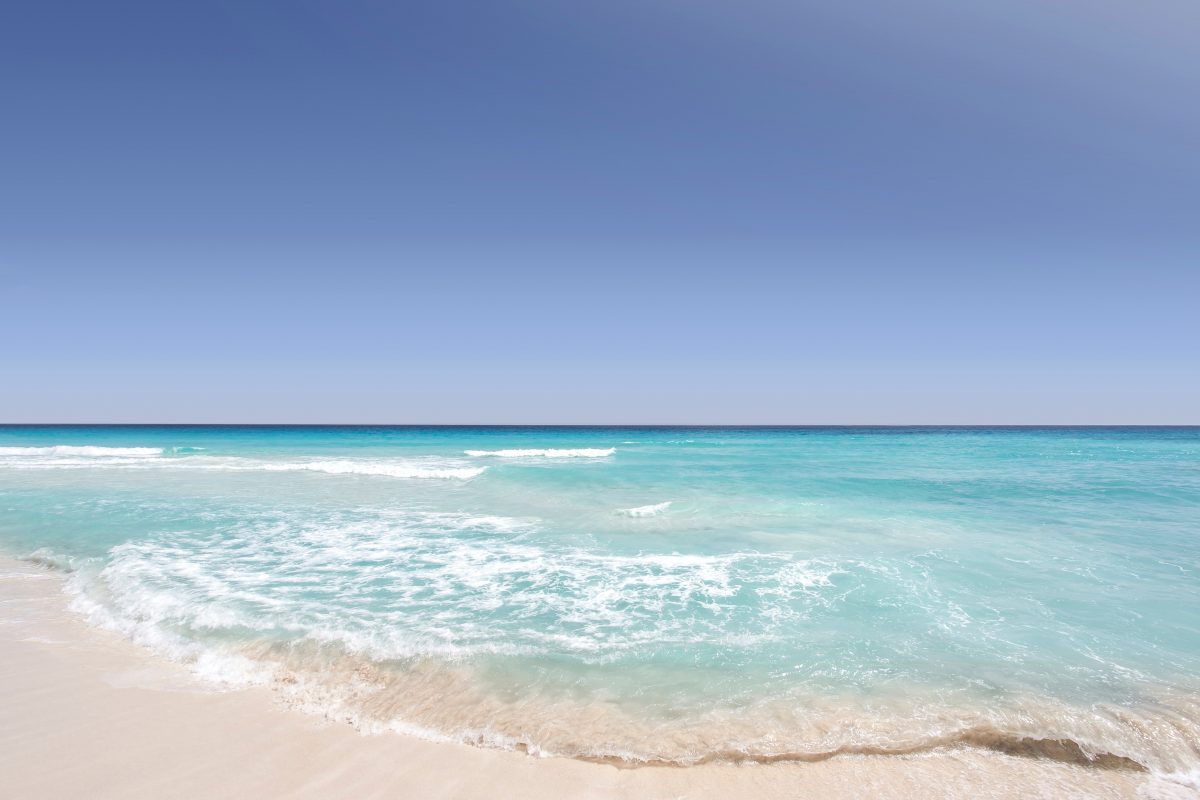 Beaches are popular tourist attractions worldwide, and they're one of the best places to visit in Mexico. But, when exactly is the best time to visit them? If you're planning to go mostly to the coastal area of the country, do so starting in November — when the hurricane season ends and the dry season starts. The dry season lets you experience beautiful warm days and cool nights, and it lasts up until April. However, do note that this is also the time when tourists go to Mexico beaches so expect to deal with crowds in more popular beaches.
While these months are the best times to head over to Mexico's coastal area, do note that this may not be the case for other places within the country. Something interesting about Mexico is that the country is made up of microclimates. So, the best times to go to other parts of the country is dependent on those destinations. Consider this if you're planning a trip to multiple locations in the country.
Best Mexico Beaches You Need To Visit
Many consider beaches as Mexico's most popular tourist destinations. If you're not sure which ones you must check out, here are some recommendations:
Experience History And Nature At North Beaches, Tulum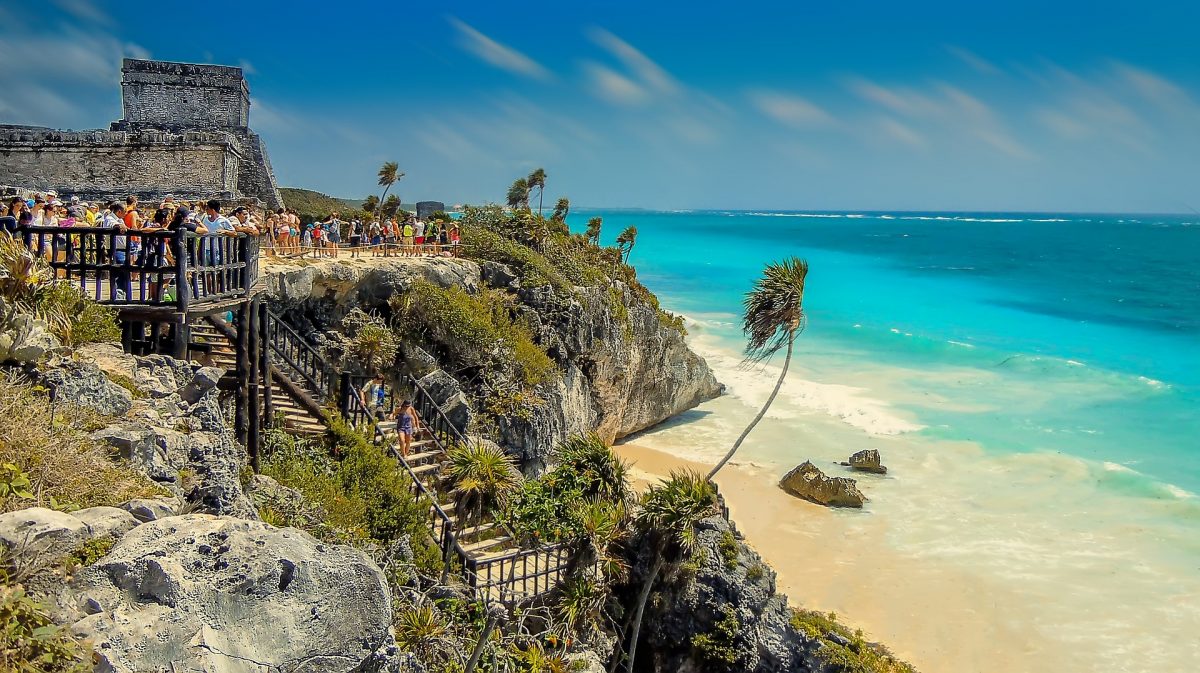 Apart from beaches, Mexico is popular for the ruins you can find all around the country. So, why not get the best of these two worlds — nature and history? You can do so on the North Beaches in Tulum.
Located at the Riviera Maya, in Quintana Roo state, Tulum is known as a site for Mayan Ruins. After spending time in the water or lounging around at the beach, it's a must for any visitor to explore the ruins. These are situated at the top of one of the cliffs in the area. It's a great way to see a glimpse of the civilization that thrived in the area hundreds of years ago.
Look For Dolphins Playa Delfines, Cancun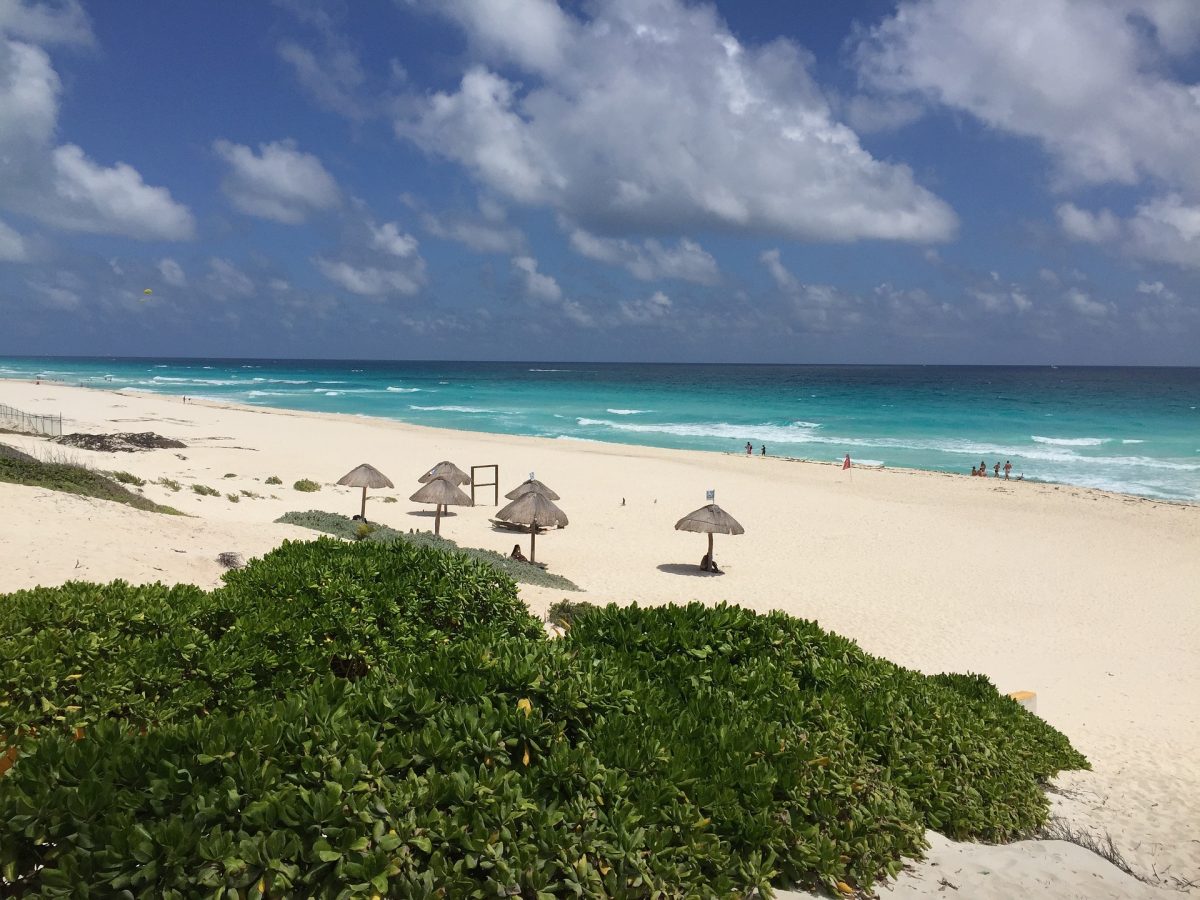 Off to the north of Tulum is the lovely city of Cancun, where you can find many wonderful beaches. Since the area is popular among tourists, it can sometimes be hard to find a quiet and peaceful area where you can relax. Luckily, Playa Delfines maintains to be a low profile, quiet alternative to the city's more popular beaches.
When going to Playa Delfines, don't expect to see powdery white sand, but the beach's coarse offwhite sand is just as beautiful and great to lounge around on. What's even more amazing to see in this Cancun beach is the gorgeous view of the strikingly blue beach bordering it.
The most popular activity while in Playa Delfines is to look for dolphins. True to its name, this is a prime spot in Cancun to look out for dolphins swimming by, but you can also join chartered tours to go get a closer look. Additionally, near Playa Delfines is the Cancun Underwater Museum where you'll be able to see interesting artifacts while diving.
While in Playa Delfines, go and secure your spot under one of the many umbrellas scattered around the beach. You can either bring your own food, but you can also buy one from many vendors passing by. If you plan on swimming, check first on the water conditions on that day since waves here can become quite strong.
Swim With Turtles At Akumal Beach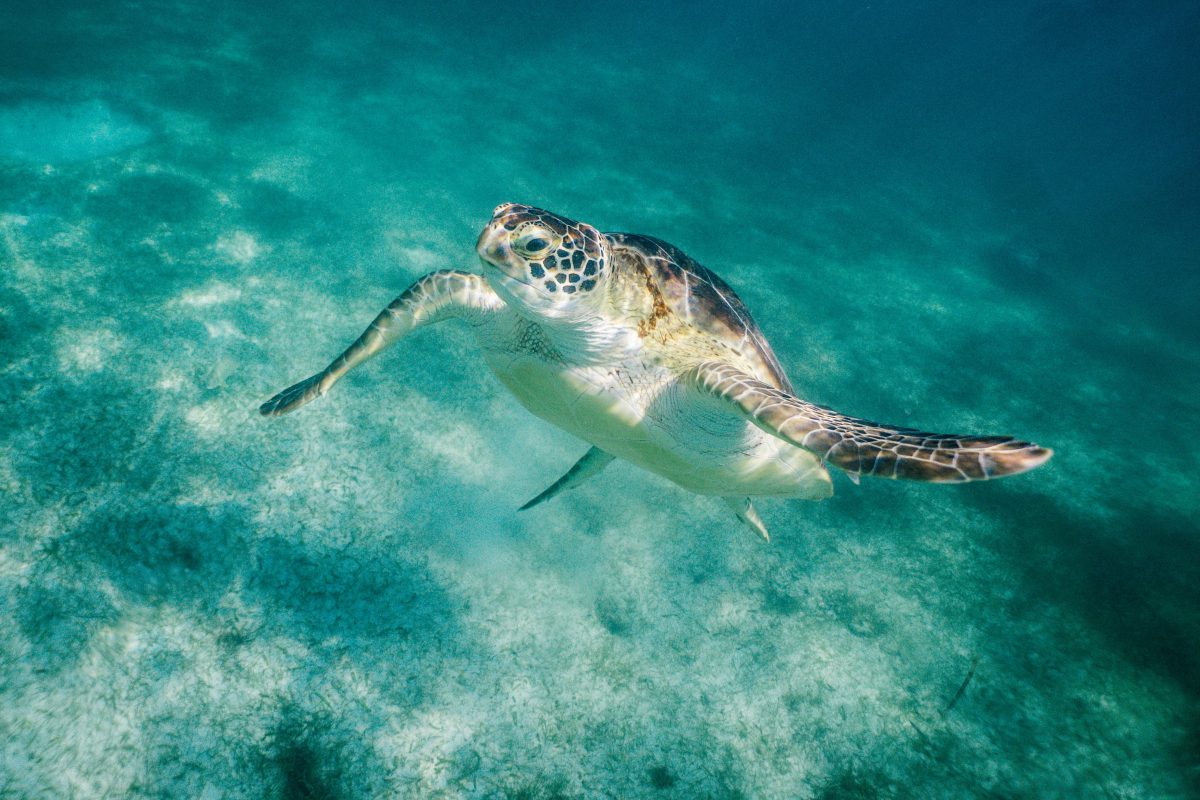 Another gorgeous and popular tourist destination belonging to the Riviera Maya Strip right next to the Carribean Sea is Akumal Beach. This beach is one of the most famous ones on this side of the country and reasonably so.
Just south of Cancun, you'll find Akumal Beach. It's one of the first beaches in Mexico that garnered international attention. Tourists from all over the world know Akumal Beach as a place that turtles frequent, usually to nest.
When you're at Akumal beach, you have access to crystal clear waters from the bay as well as underground rivers, which are interesting to visit. If you're visiting, some must-do activities include scuba diving and snorkeling as this area has one of the most diverse marine life ecosystems in the country. And because there are many hidden lagoons near the beach, Cenote or cave diving is also a popular activity here.
Lounge Around At Xpu Ha Beach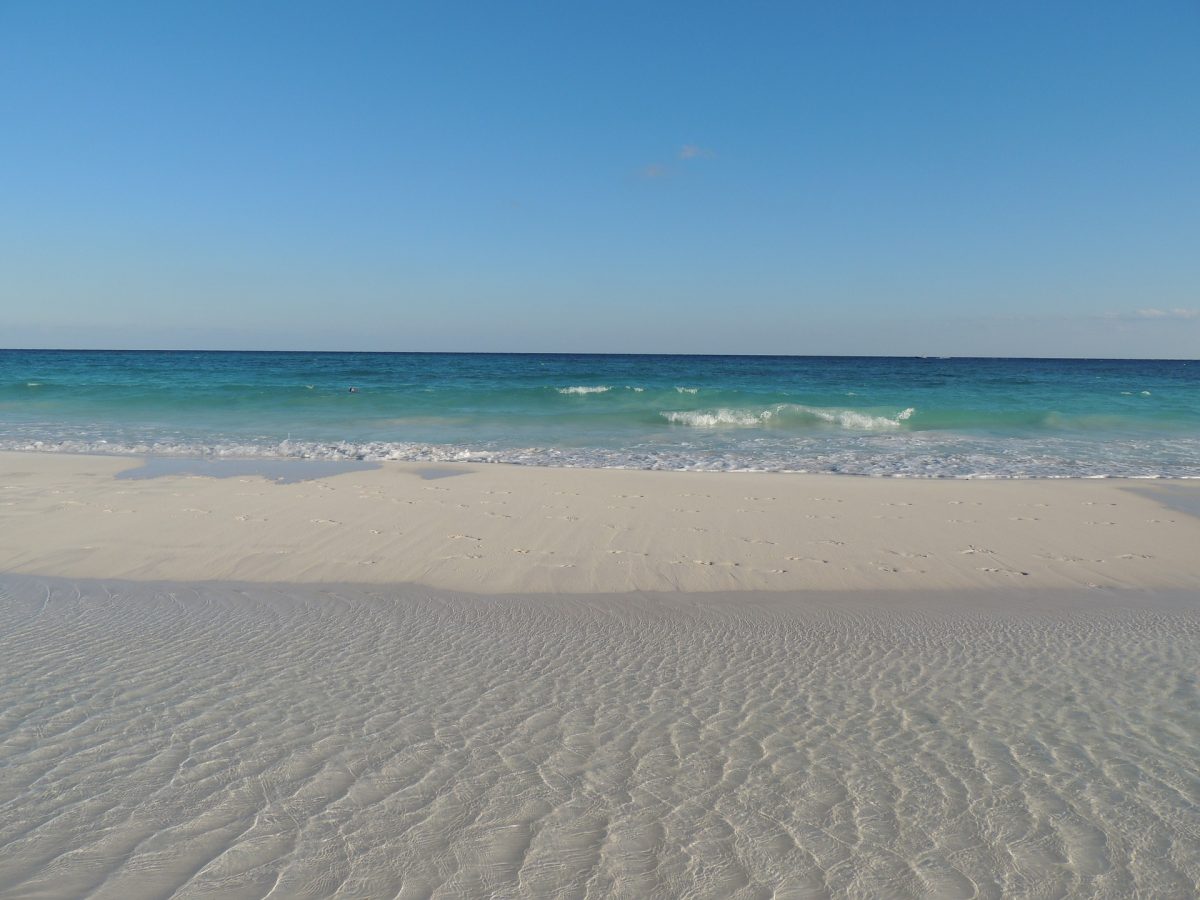 A wonderful beach destination in the Riviera Maya strip that not a lot of tourists know about is Xpu Ha Beach. It's a great getaway if you don't like the crowds or the commercial feel of the popular beach destinations in the Yucatan Peninsula. Despite being near Tulum and Playa Del Carmen, Xpu Ha Beach maintains a relaxed and peaceful ambiance. So if you don't want the upbeat feel and noise in the more well-known beaches in the region, then this place is a must-visit.
At Xpu Ha, you can find a fine white sand beach fronted by pristine turquoise waters. Even though it's not as commercial as Playa Del Carmen, Akumal, and Tulum beaches, you can find many activities to do here, the most popular of which is water sports. While here, try out kayaking and snorkeling. If you're the more adventurous type, you can also try riding jet skis, para-sailing or even cave lagoon diving here.
Discover The Diversity Of Mexico's Landscapes At Conchas Chinas, Puerto Vallarta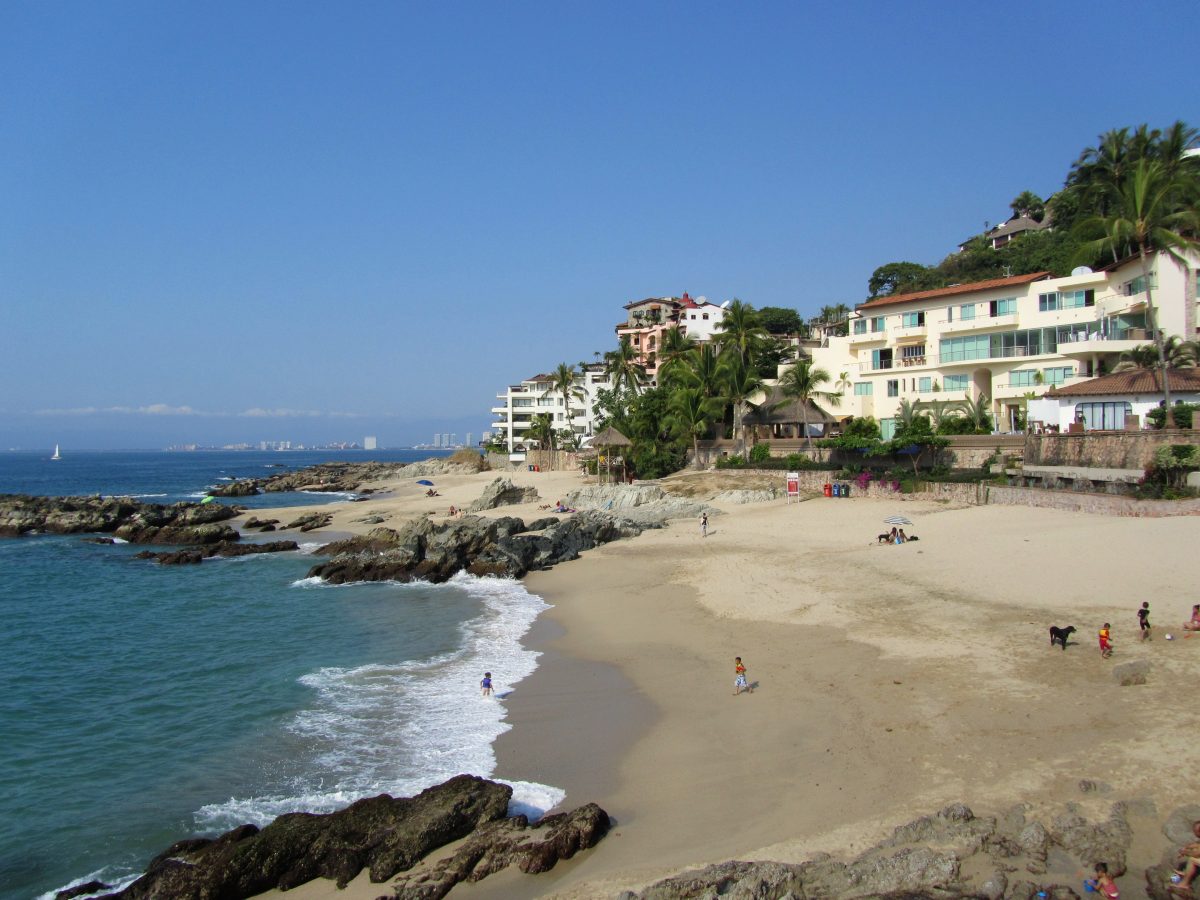 On the other side of Mexico from the Yucatan Peninsula and Riviera Maya is Conchas Chinas in Puerto Vallarta, Jalisco. Here, the clear blue water of the Pacific Ocean fronts the beach's fine white sand. It's also one of the most picturesque destinations in Mexico, where you'll find the marine beauty and rock formations on the coastal side and the breathtaking jungle of the Siera Madre mountains seen on the opposite area.
Because of the rich ecosystems in Conchas Chinas, diving and snorkeling are must-do activities, which highlight the beauty of marine life. There are also many rock formations and water pools that you can visit here.
Go On A Quick Mexico Beach Getaway At Yelapa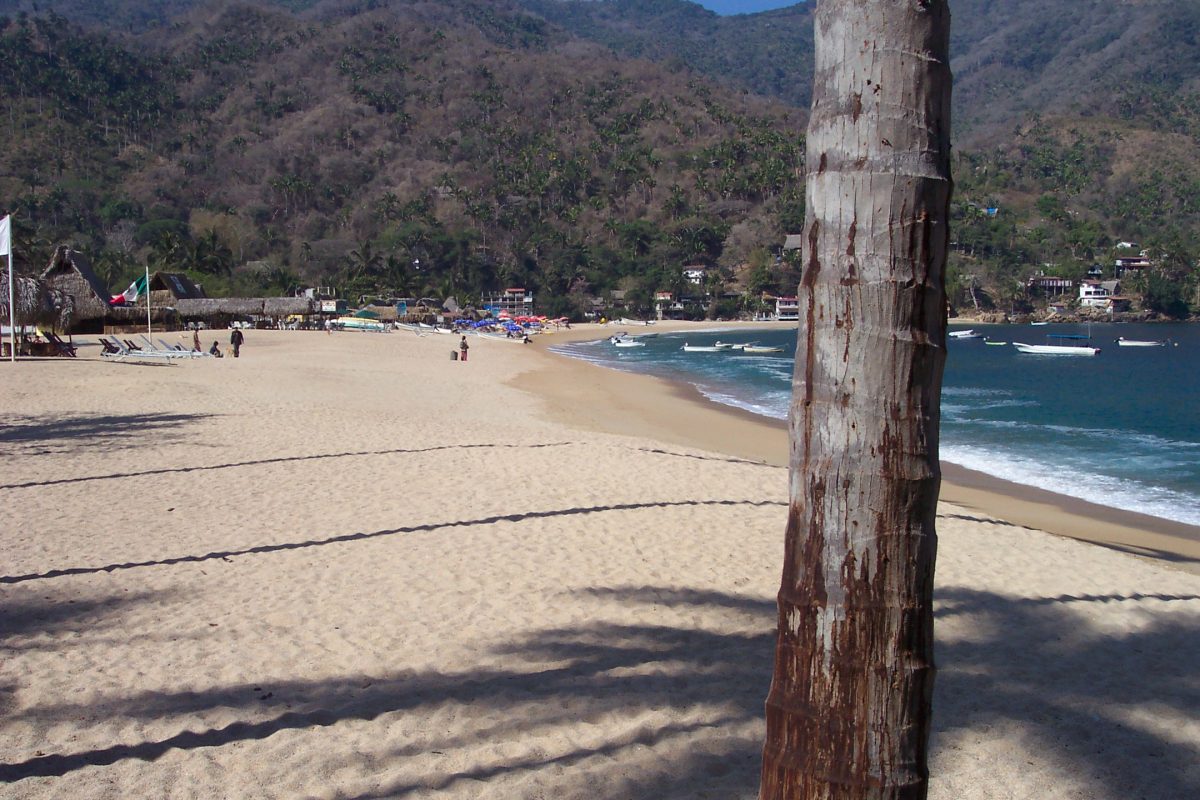 If you're up to find one hidden beach Mexico has to offer, going to Yelapa Beach is a must. This fisherman's village stays true to its roots, and you can only get here by riding a boat from Boca de Tomatlan. It's underdeveloped, peaceful and quiet, making it a perfect hidden beach getaway.
While it's underdeveloped, there are still lodges and restaurants where you can stay in while here. Apart from the beautiful beach, you can also trek and explore the jungle near the coast to find a waterfall and a cold pool of water where you can swim in!
Get To Know Marine Life At Isla Cozumel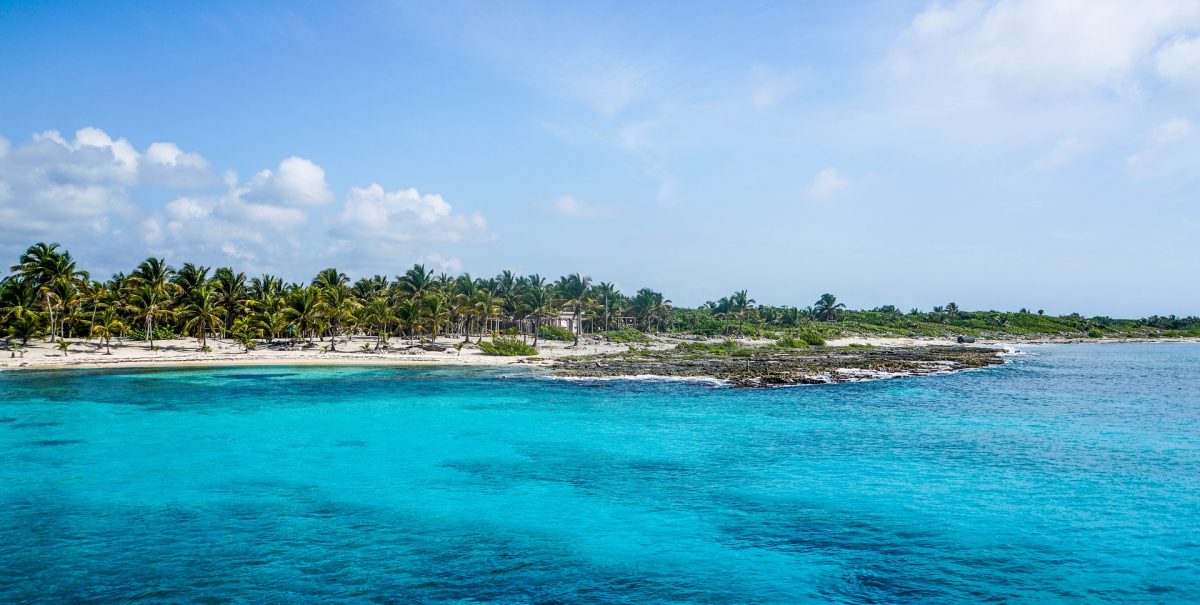 Located around 12 miles (19.3 kilometers) off of the coast of Playa Del Carmen, you'll find Cozumel Island. If you want a quieter destination compared to Cancun and Playa Del Carmen and one filled with activities centered on nature, then take a ferry to this Island.
Cozumel is an extremely biodiverse area. Most of the activities you can do here center on the many wonders of nature you can see here. You can take tours to protected ecological sites in the area. You can even try riding a kayak with a clear bottom to see the corals and marine life. But apart from that, it's known that a portion of the Mayan civilization thrived here. You can visit the remnants of this civilization when you come to the island.
Chill And Unwind At Playa Norte, Isla Mujeres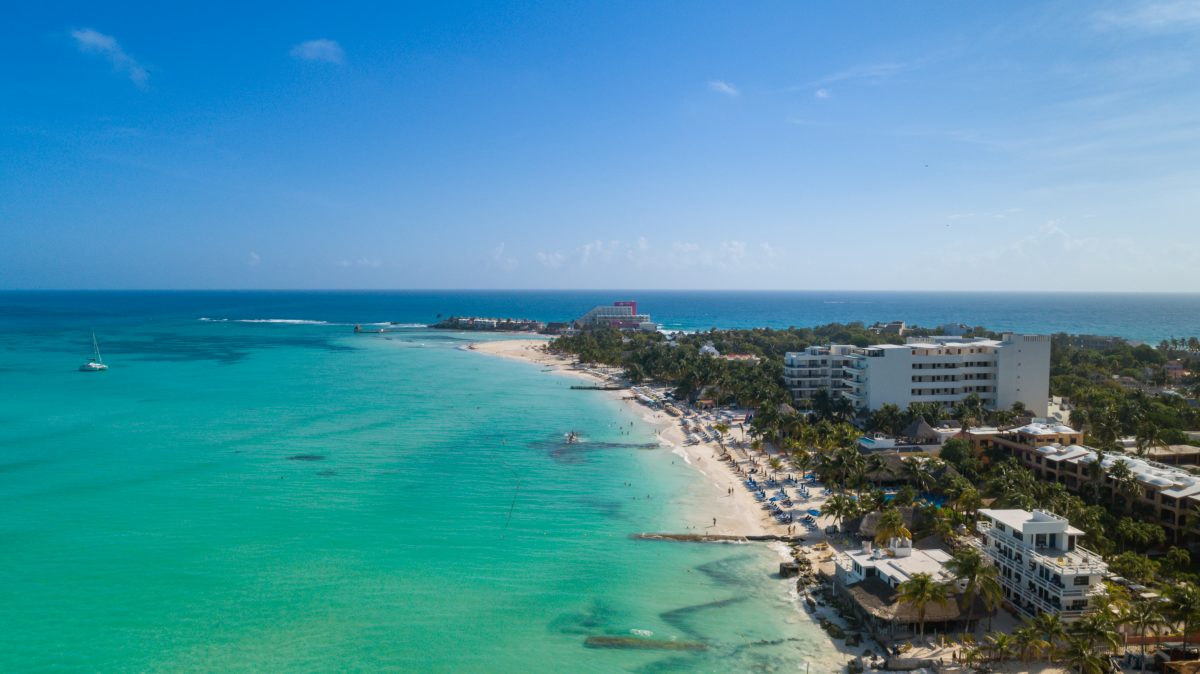 Another popular tropical beach in Mexico, Playa Norte is located in Isla Mujeres, an island just 8 miles (13 kilometers) off of the Yucatan Peninsula coast. As its name suggests, Playa Norte is situated at the northern tip of the island. Many consider this beach as one of the most gorgeous ones in the world and with good reason. Powdery fine white sand makes up the beach while pristine turquoise waters border it.
While here, you can go do many water-based activities such as snorkeling, diving, kayak paddling, and many more. However, the relaxed vibe of this place makes it perfect for lounging around the beach with a beer in hand.
Experience Authentic Island Vibes In Isla Holbox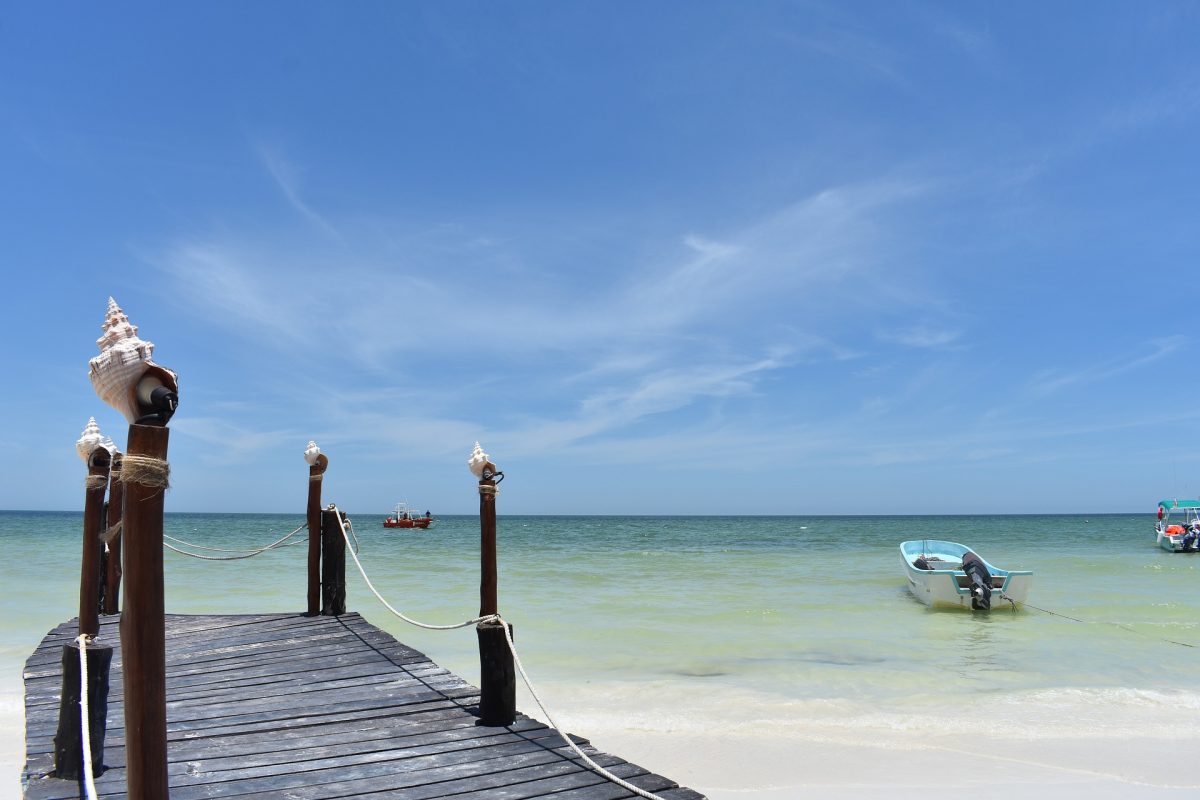 While more and more beautiful Mexico vacation spots embrace commercialization and become crowded with tourists, Isla Holbox remains to be different. The island perfectly retains its beach island vibe. It offers to be a quick and quiet island getaway off of the Yucatan Peninsula. It's even car-free! On this island, you'll find some of the best Gulf of Mexico beaches to spend time in. To get here, you can take a ferry from Chiquila, north of Cancun. Alternatively, you can catch a flight from Playa Del Carmen.
Similar to many beaches in the Yucatan Peninsula, there are many water-based activities you can do here. Apart from the usual ones, however, why not try out and chill at one of the water hammocks? You'll find many of these near the island's beaches. Another interesting activity to do here is to join a chartered tour and look for whale sharks near the island. Beach Island Vibes, R&R, and marine life? What's not to love?
Witness Untouched Natural Beauty At Balandra Beach, La Paz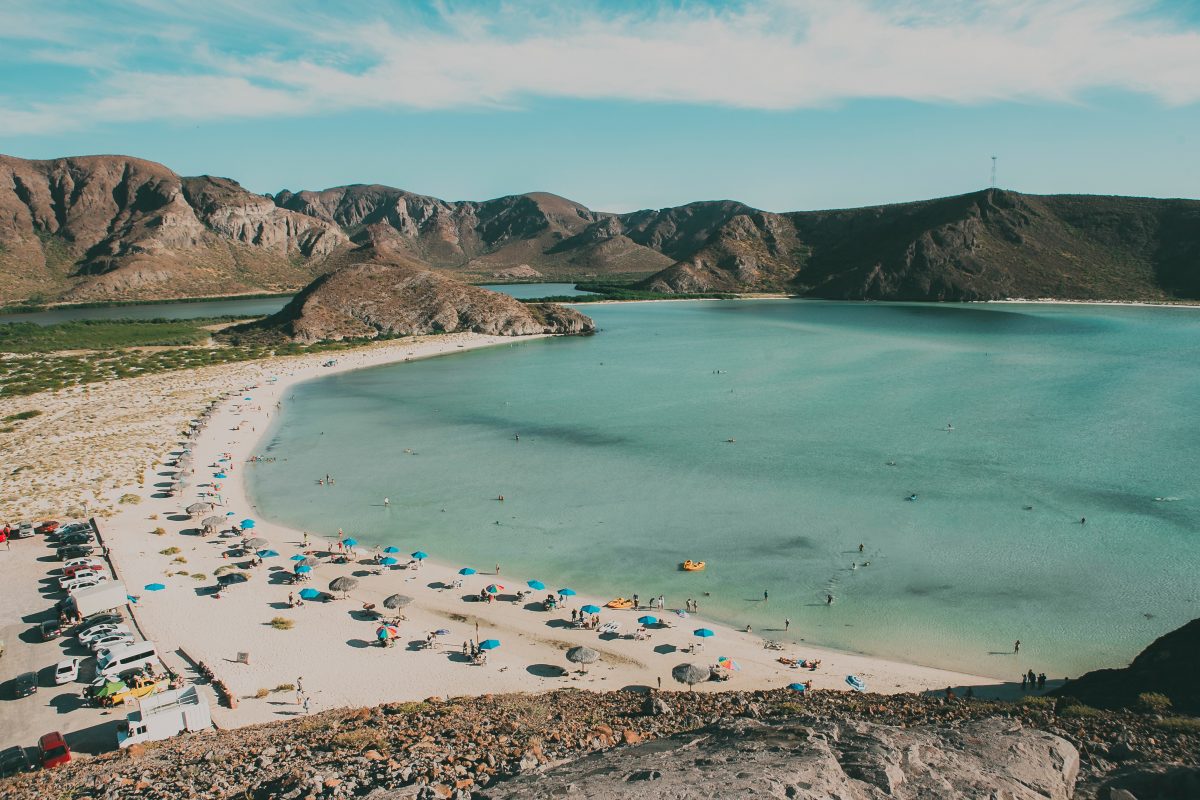 Arguably one of the most underappreciated scenic and beautiful beaches in all of Mexico is Balandra Beach. Located near La Paz, Baja California Sur, Balandra Beach offers you a perfect experience of paradise. It's easily accessible by the road, all while its surrounding landscape remains to be preserved. Your view of the picturesque landscape that surrounds you, both off the coast and further inland, remains to be undisturbed since it's situated within a protected area.
When you visit Balandra beach, make your trip even more memorable by taking pictures around the area. There are many rock formations where you can shoot impressive pictures; the most famous one being a rock formation called the mushroom. However, since there are no commercial establishments around, remember to come prepared. Have everything you need before coming here.
Mexico Beaches: Some Of The Best In The World
While Mexican food and culture have become well-known reasons for tourists to come to the country, Mexico beaches maintain to be one of the country's primary attractions. Experience gorgeous beaches with majestic landscapes, highly interesting ruins and immensely biodiverse areas by coming to Mexico. Take in the beauty of the wonders that man and nature have to offer by adding some of the beaches featured here to your Mexico vacation itinerary.