United Airlines credit card points could your ticket to flying gratis on one of North America's largest carriers. With a fleet of more than 780 aircraft and a whopping seven hubs in the USA, and it's easy to see why these are such sought-after loyalty rewards.
In fact, United now whizzes millions of people around the globe each year. They have thousands of departures heading out of major airports like Chicago O'Hare and Denver. And when it comes to arrivals, the sky really is the limit!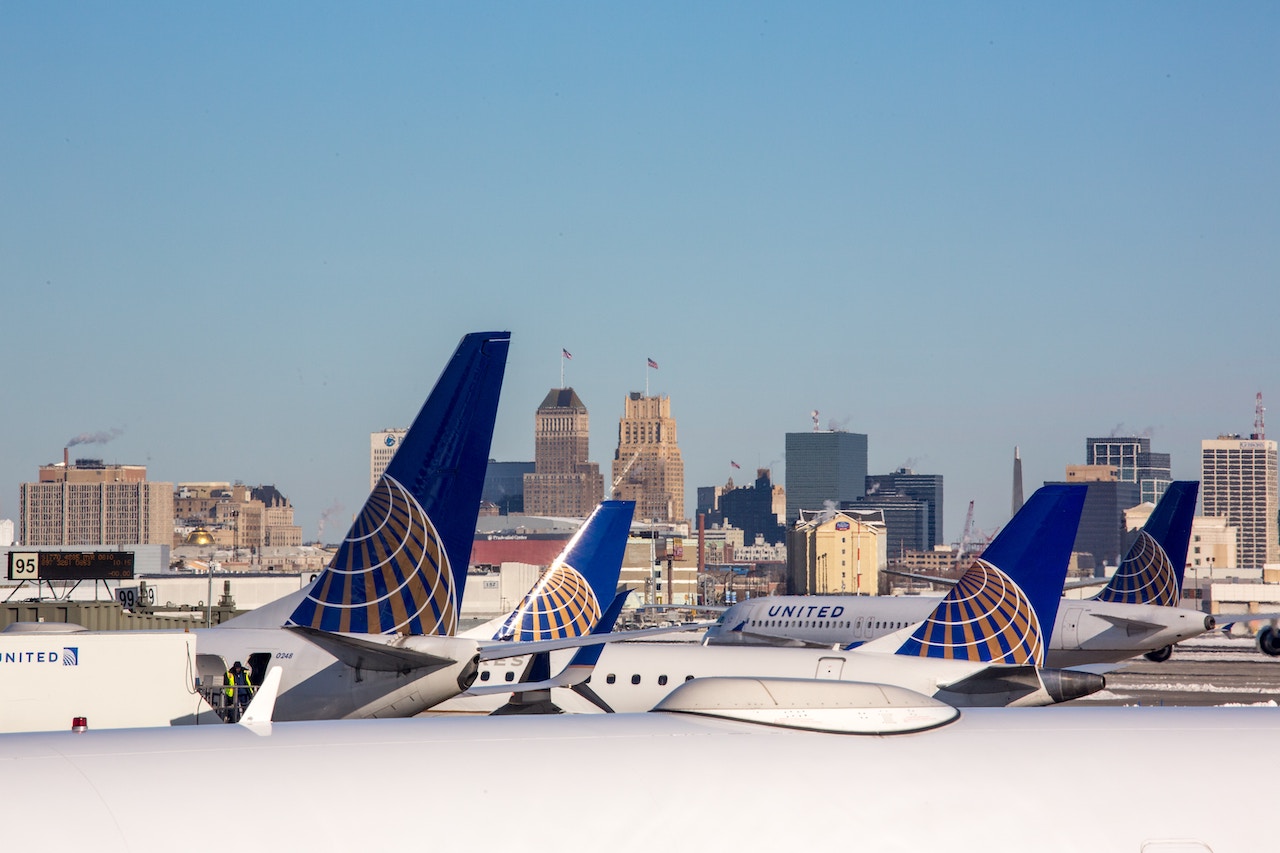 Yep, United Airlines jet into all sorts of places. They head across to the sky-blue waters and shimmering beaches of the Bahamas. They could hop you over to the spice bazaars of Mumbai. Some routes make for the great monuments and tasty pizza shops of the Eternal City in Rome. Others go to the sizzling taco stalls of Mexico. And there is even some that venture way further, to New Zealand's soaring mountains of Australia's rolling surf.
But that's still not even where the benefits of United Airlines credit card rewards end. A number of United Airline partners and access to the huge Star Alliance also means there are always enticing travel options on the table. You'll never be short of places to visit and cultures to explore.
This guide runs through all your options when it comes to collecting United Airlines credit card points fast. From the Chase credit card to the official United Explorer Card, it's got options to suit all sorts of flyers. See you in the skies…
The No.1 choice for most: United Explorer Card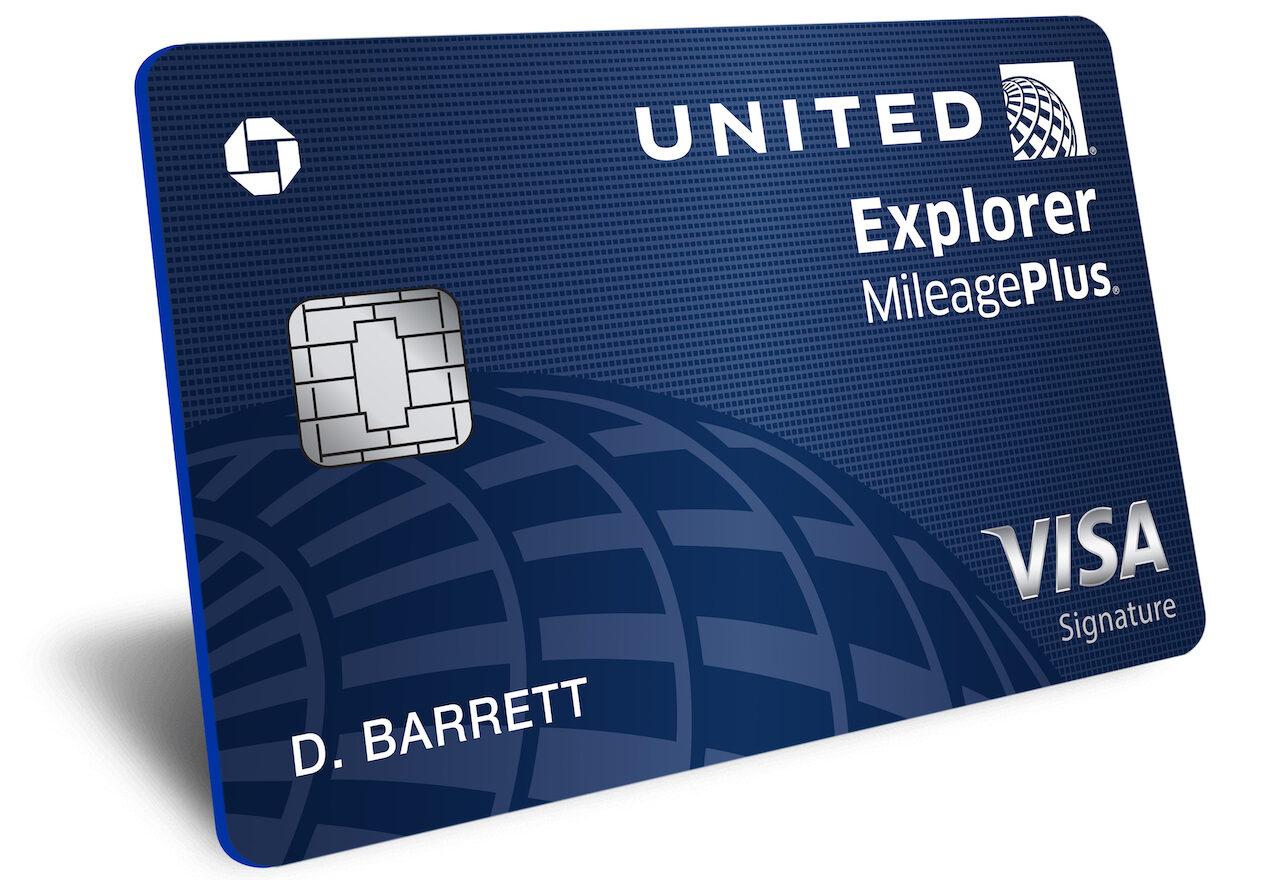 There are loads of reasons why the United Explorer Card often tops the bill when it comes to choosing the very best United Airlines credit card. The obvious starter is that it's the most popular official option for folk who are looking to garner United Airlines bonus miles. Regular flyers might be convinced of the merit of its loyalty bonuses alone. We're talking two free passes to United Club Lounges per year. There's also priority boarding. And you can use the card to get your first bag checked free. Not bad, eh?
All that adds up to make the flying experience all the nicer. It won't matter if you're jetting from LA to NYC or going long-haul across the Pacific Ocean, the United Explorer Card can really take the stress out of the journey with such perks. But, of course, that's not it…
The main reason you're likely to be looking at the United Explorer Card is for those all-important air miles. For those, this one's a doozy too. It lets you clock up double mileage with all purchases made through United. They don't even mind what airline you go with. Just so long as you buy your ticket through the United portal.
Then there's that eye-watering 40,000 points bonus when you've forked out $2,000 in the first couple of months. That should go a long way to bagging you those hops to Hawaii, don't you think?
Meanwhile, the United Explorer Card also lets you collect rewards on all other purchases. Hotels and restaurant transactions come in at two miles per dollar (so long as you go direct to the establishment). And there's one mile up for grabs on everything else you buy. Nice.
The United Mileage Plus Club Card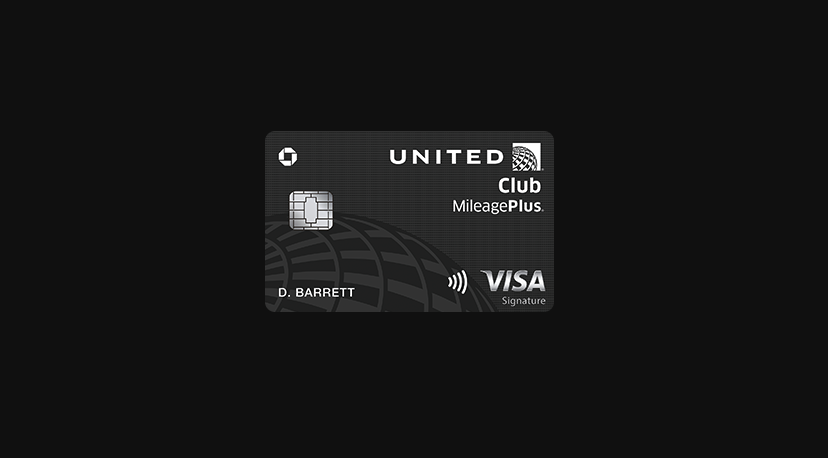 The gold standard in United Airlines credit card rewards, the United Mileage Plus covers all your bases and has the best returns on purchases. It's really tailor-made for the most frequent flyers of all. Yep, a sign-up bonus of 50,000 points and a zero-percent levy of foreign transaction fees add up to one darn attractive option for regular globetrotters. Everyone from CEOs to business folk, full-time flashpackers to influences might want to consider it.
After you've bagged your 50k points for a $3,000 spend in the first three months, you'll be able to score reward points from other sources. There are a flat 1.5 miles gained from each dollar used on everyday purchases. You also get double miles on all airline tickets booked through United, just as with the United Explorer Card.
However, arguably the most enticing extra that comes with the United Mileage Plus card is its club membership. That would usually cost upwards of $550 a year. Here, it's part and parcel to the credit card package, which will only set you back $450 in annual fees. Moreover, you also gain benefits in the Luxury Hotel & Resort Collection, along with Premier Access bonuses like speedy boarding and priority check-in at the airport.
The United Mileage Plus Club Business Card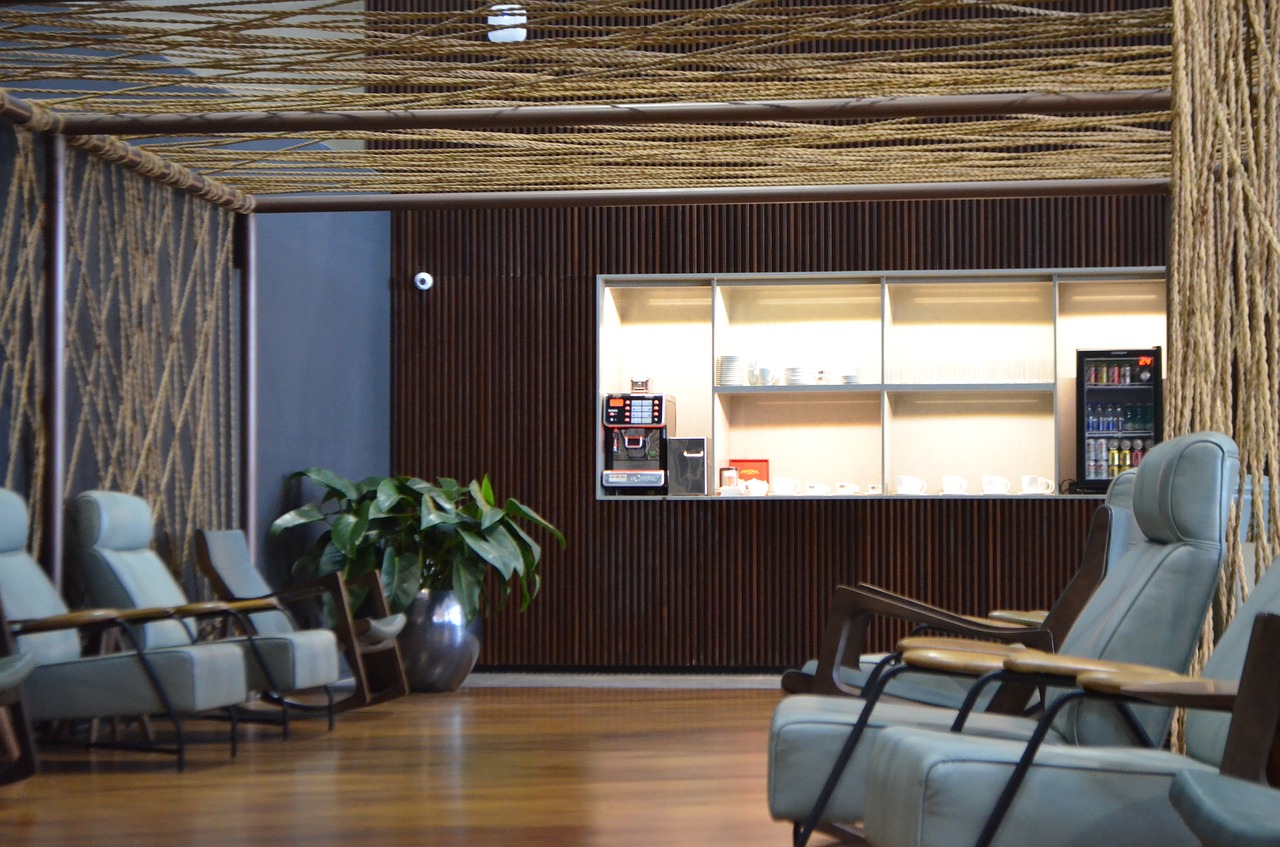 The United Mileage Plus Club Business Card does everything that the United Mileage Plus Club Card (above) does in terms of rewards tariffs. You still earn 1.5 miles per single dollar spend. And you'll still clock up two miles in the air for every dollar spent directly with United Airlines. However, 50,000 rewards is replaced by a flat $100 statement credit on your first ticket purchase. That's not such an issue if you're a business owner who intends on using the card long-term and wants a solution for your employee base. Its something worth weighing up if you're approaching this as an individual or small enterprise.
Either way, there are some other attractive extras with the United Mileage Plus Club Business Card. You still get that yearly access to United's airport lounges as part of the club. First and second checked bags go free for all cardholders. And what's more? You might even be eligible for free class upgrades using this one, but you'll need to ensure you're signed up to the MileagePlus Premier program.
Check here to find how how to get up to 100K miles on United Mileage Plus Club Business Card. 
The United TravelBank Card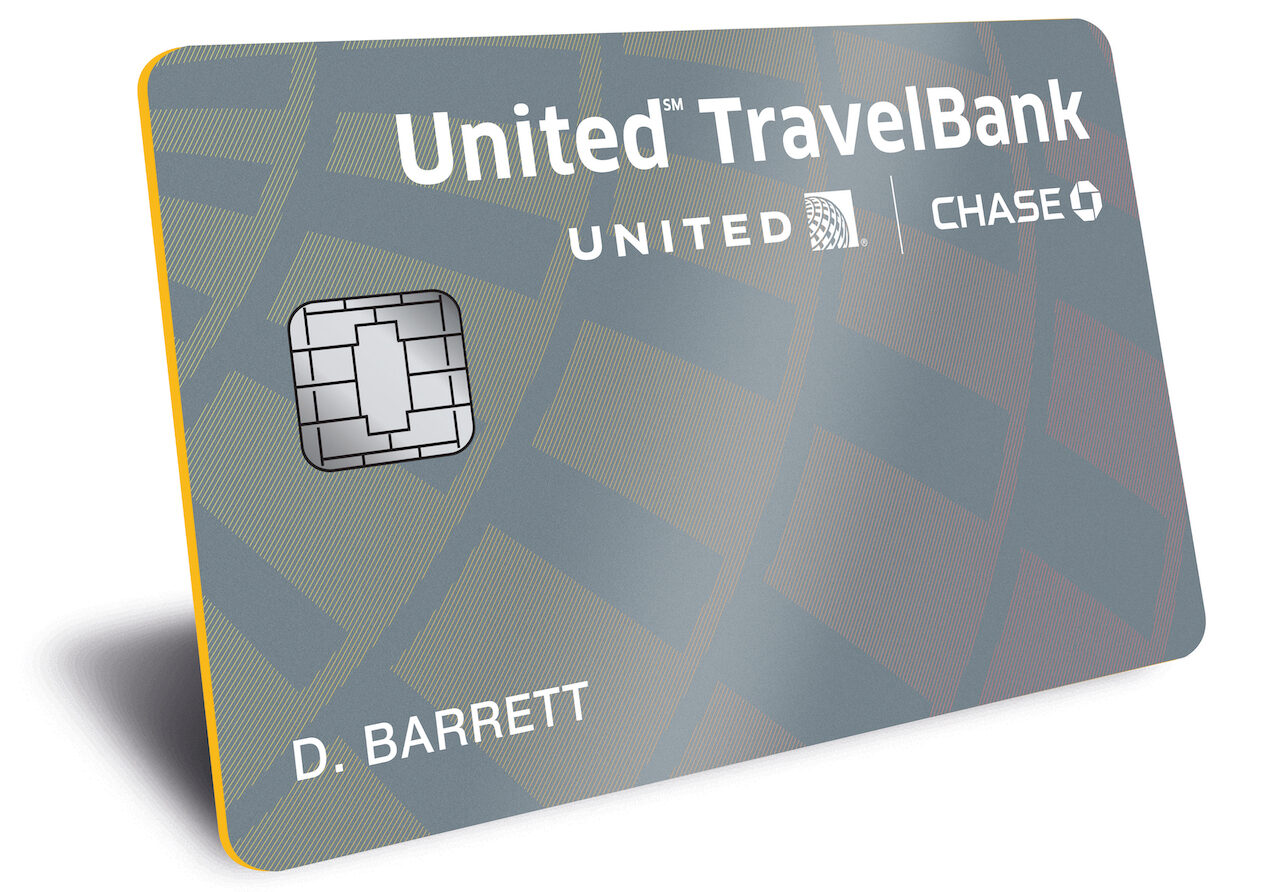 Another option for globetrotters who want to stick with the branded United Airlines cards is the TravelBank. As far as United Airlines credit card choices go, this one's a little different. Instead of earning miles directly, you get cash back on purchases that can be used to eat into the cost of future flights with United Airlines.
The reward levels are worked out in-line with the high-tier United Airline credit card reward tariffs. That means you get 1.5% on all purchases. And it means you get 2% returns on all transactions with United itself. There's also a whopping 25% reduction in the cost of in-flight beverages and food, which is great if you're known to get puckish mid-flight.
The other top draw of the TravelBank card is that it's got $0 annual fee, and comes with free foreign transactions. That means you can swipe it in hotel lobbies from Bangkok to Beirut and you shouldn't incur any extra charges simply for being outside of the US.
Chase Sapphire Preferred Card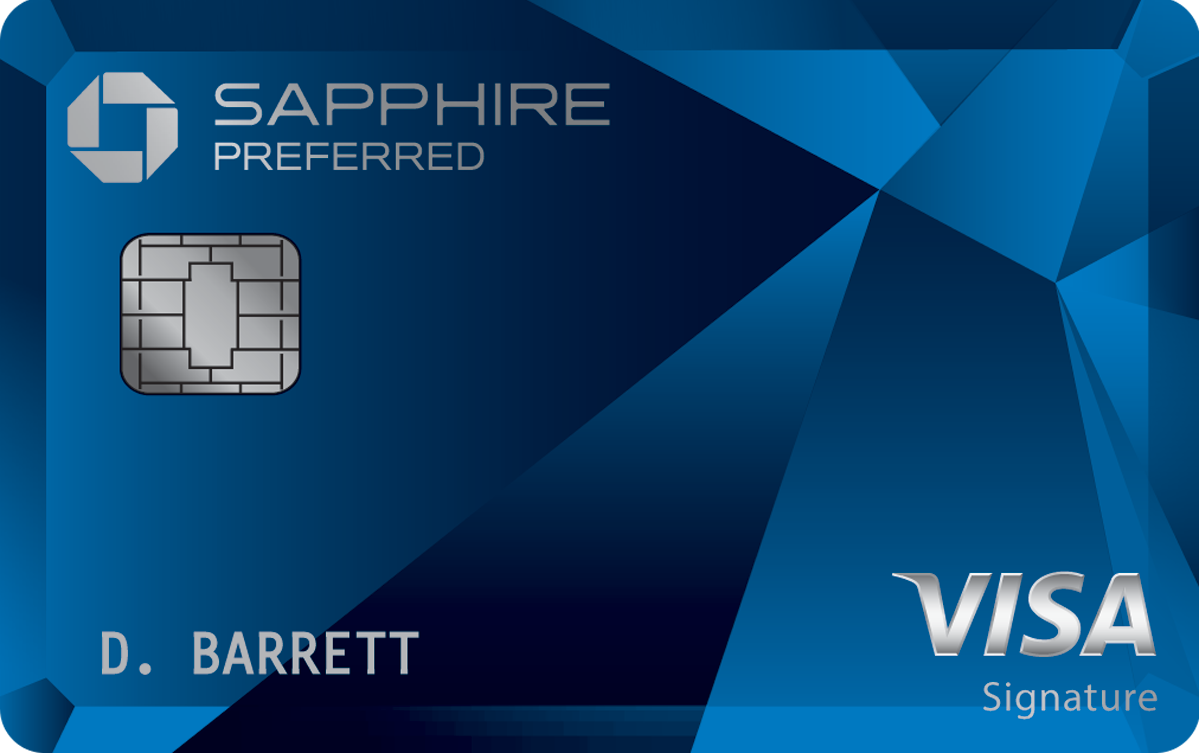 If you don't mind dispensing with the (admittedly attractive) airline perks, moving to a Chase card could mean extra bonuses and flexibility. You won't get to enjoy in-airport extras like checked bags, priority boarding, and lounge access. However, there might just be more air miles up for grabs, not to mention heftier welcome bonuses.
Using the Chase visa system, the Sapphire Preferred Card is a simple but sweet option for regular travelers looking to gain access to a broad range of loyalty programs. A 60k points bonus with a $4,000 dollar spend in the initial months sets things rolling. From then, you get double points on all travel and eating out spends. What's more, there's a modest annual fee of under $100, which you'd hope to quickly offset with a 1:1 transfer to the United Airlines program.
Chase Sapphire Reserve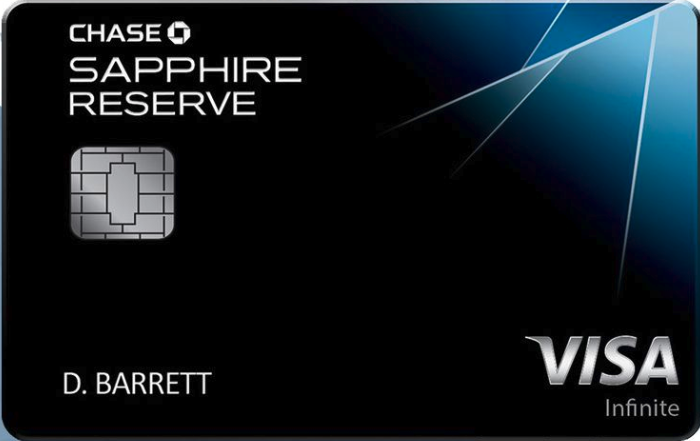 Like the AMEX Platinum before it (see below), this Chase Sapphire credit card offers access to over 1,000 airport lounges around the globe. That's thanks to the included Priority Pass Select program. Use that and you can bolster those Bangkok layovers with a relaxing Thai massage or throw in a few cold caipirinhas while you wait to board in Brazil.
There are points, too. This slick metal Chase visa offers you the chance to bag triple points on all travel and dining purchases. (Yep, that's triple!) Then, you can either bulk up your balance even more by using the official Chase portal for airline purchases. Or, you can make use of the fair 1:1 point transfer facility to take your rewards directly to United Airlines. Just be ready to fork out an annual fee of $450.
Ink Business Preferred Credit Card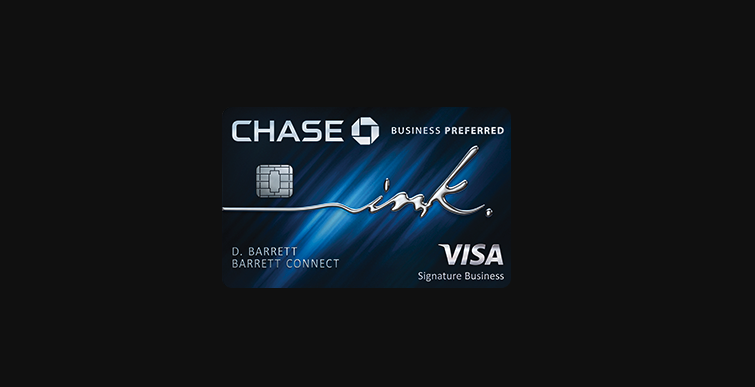 Arguably the single best Chase credit card out there for frequent flyers on United Airlines, the Ink Business Preferred Credit Card is a veritable points factory. With this, it's normal to see welcome bonuses that soar to a whopping 80,000 in the first three months (a minimum spend of $5,000 is required). After that, small business owners will be pleased to see the list of things that can get you triple points bonuses. From advertising to shipping costs to internet fees, you can maximize your loyalty rewards with all sorts of outgoings when it comes to the Ink.
There is an annual fee of $95 with this Chase visa. Just be sure to do the math before you apply, checking that you're going to spend enough to offset that price in the coming year. When you come to redeem with United Airlines, you can look forward to a 1:1 transfer ratio. Alternatively, there are some good bonuses for those who use the card to buy directly through the Chase portal.
Of course, the obvious downside to the Ink card is the lack of extras. There's no lounge club membership here. And you won't be able to benefit from anything like what the United Airline credit card options provide – baggage allowances and boarding priority especially. As with most Chase credit cards, a great way to check of you're eligible is to run the Chase pre-qualify online. Finding out if you've got that Chase pre-qualify can speed up the application process and get you on the road to earning those all-important United Airlines points before you can say "direct departure to Oahu!".
AMEX Platinum Card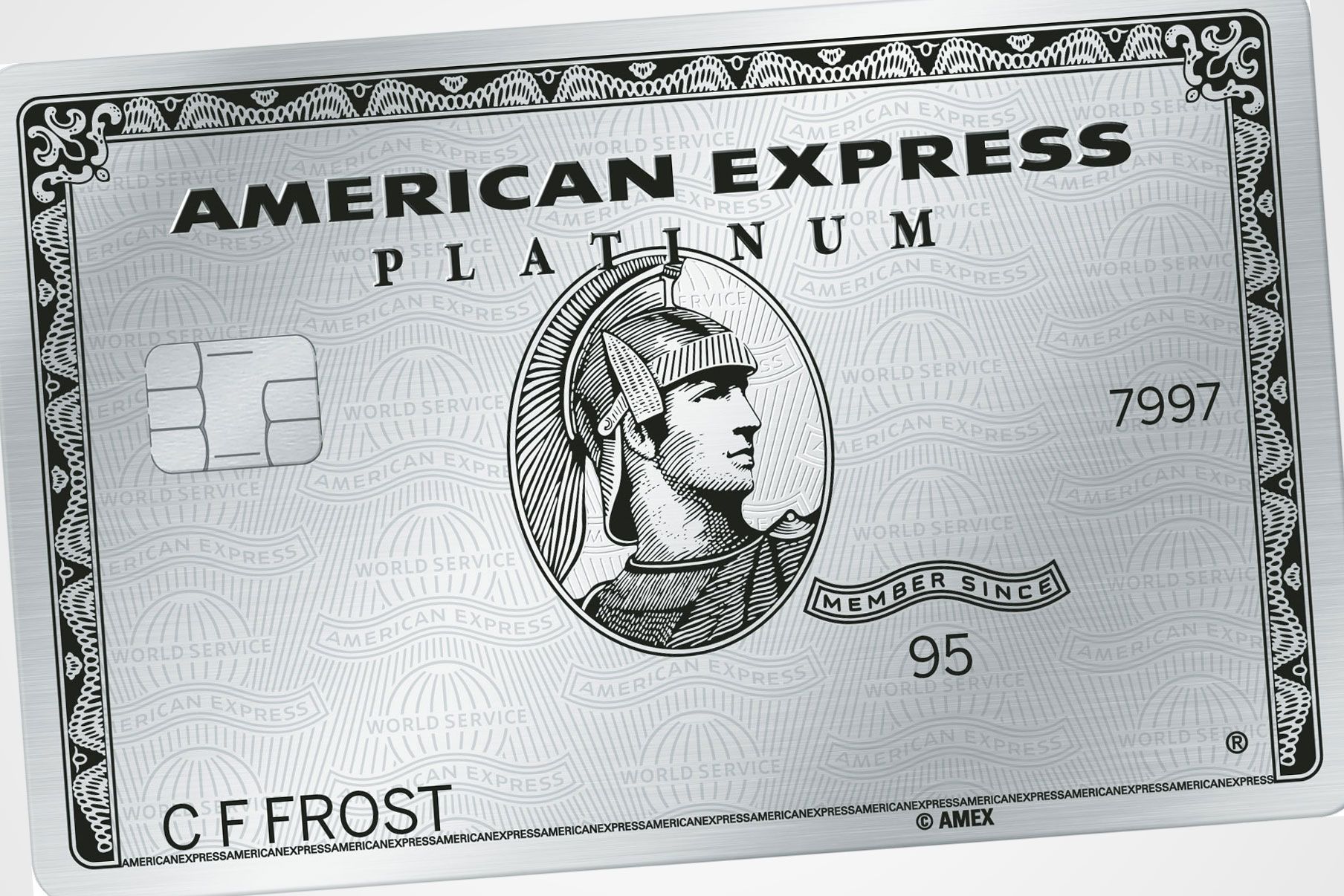 Last but not least on this list is a slightly different credit card option. Another of the non-affiliated cards, it's not directly linked to United Airlines. In fact, United doesn't even have an affiliate membership scheme with AMEX. However, you can use it to garner rewards points with a whole host of United Airline partners. By going through those, you can bag flights via various alliance and codeshare agreements.
A few examples are ANA All Nippon Airways. This Tokyo-based airline actually has some great deals on air miles usage. And it's got a direct partnership with AMEX that means transferred points come in on a 1:1 ratio. After you've cashed out your total, go searching through the ANA portal and you'll find it's possible to book United flights with your rewards, too.
Points wise, the AMEX Platinum Card gets you a 60k bonus in the starting three months (a $5,000 spend is needed). Then, you can really supercharge your total by booking travel through the official American Express tool online – five times points are up for grabs there. There is a $550/year fee to think about. And there's the problem of having to go through United Airlines partners before you get your returns.       
Takeaways
These are some of the best United Airlines credit cards you can get in the market now. Though some offer more bonus miles and perks, it all down to your preferences and your needs. So, start enjoying free baggage allowance and exclusive travel perks like nobody else with these travel cards. Say bye to the crowded airport and hello to airport lounges.
Share this article if you like it. If you need more travel advices, click here for more.